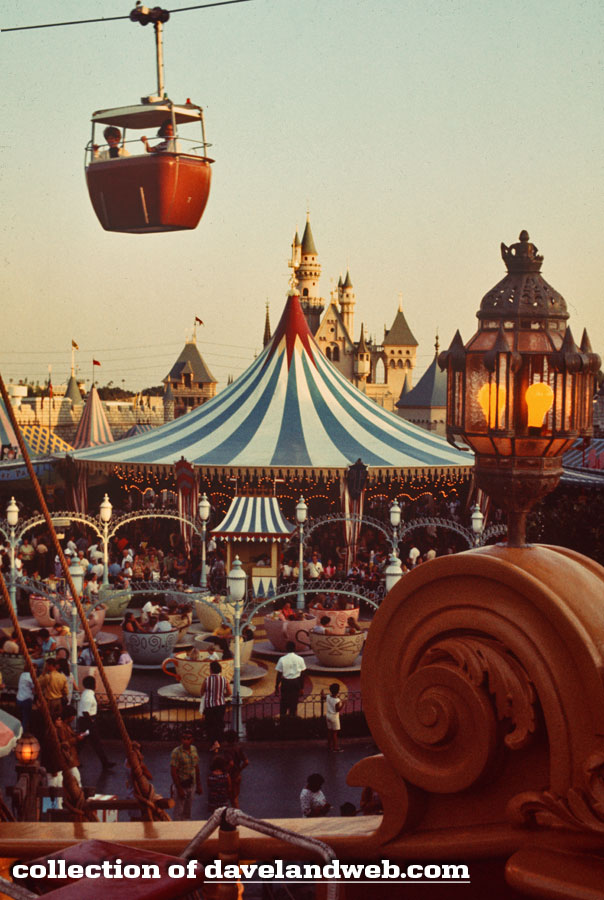 I really love the golden glow of sunset that bathes this August 1970 image of Fantasyland, taken from the Chicken of the Sea Pirate Ship.
I especially like how it gives us a great up-close look at this cool lantern aboard the ship. I am guessing it is original to 1955, as it appears to be a bit worn.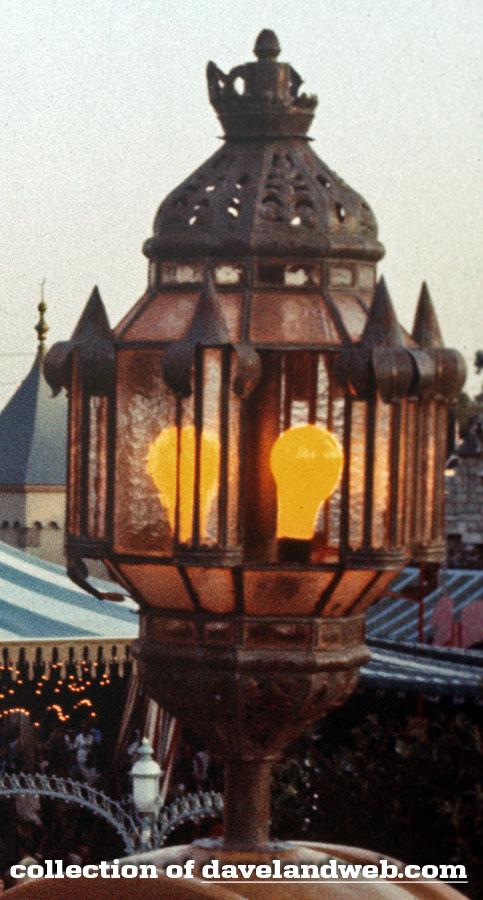 Today marks the 35th Anniversary of Big Thunder Mountain; it has truly been a blast for this attraction!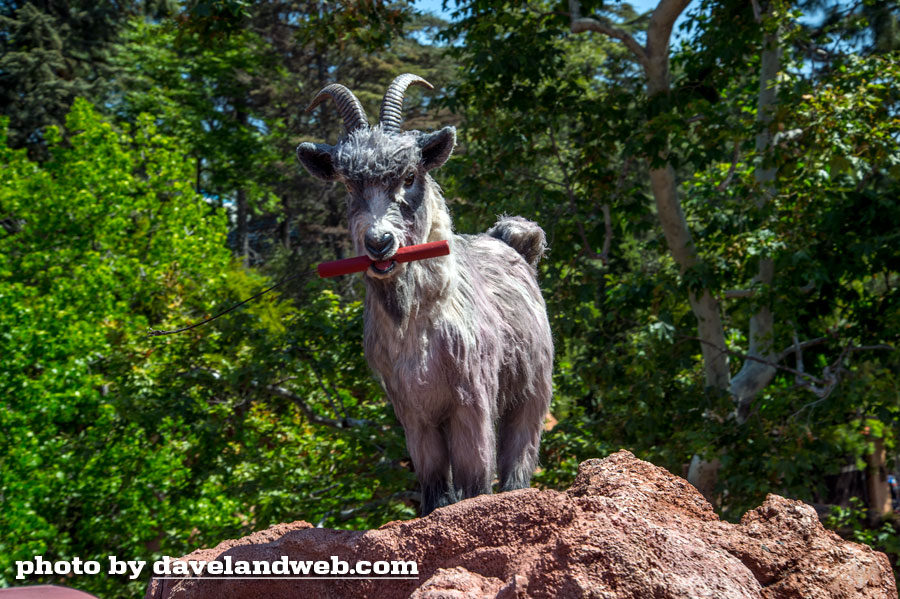 See more Daveland Disneyland Chicken of the Sea Pirate Ship Restaurant photos at my
main website.