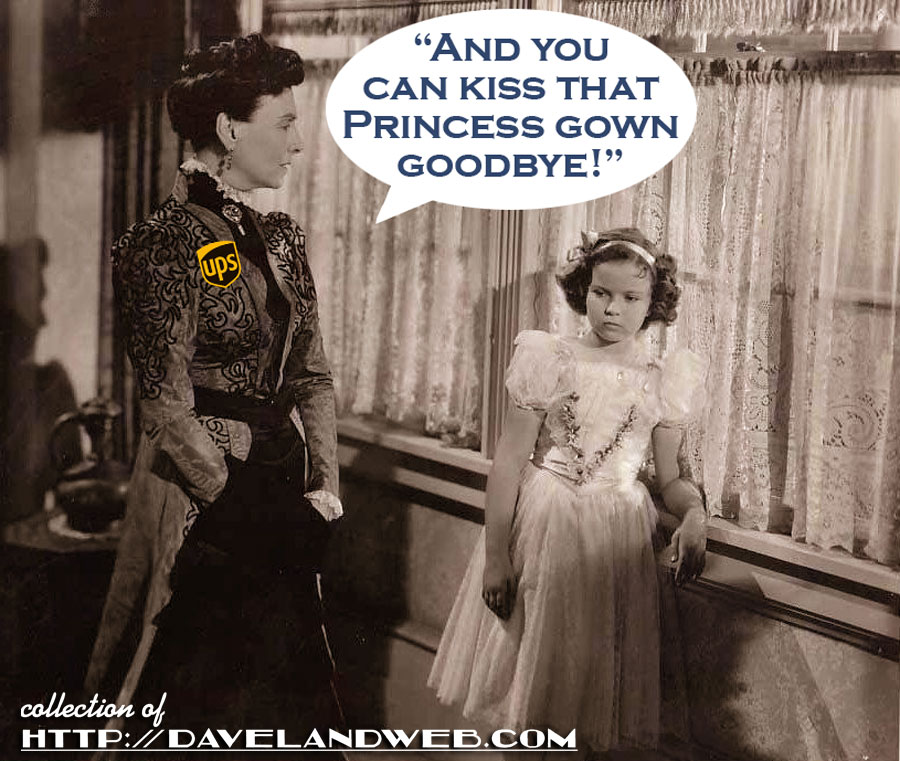 You might recall my
previous post
about the missing Shirley Temple "The Little Princess" costume, thanks to the bungling of UPS. Looks like we might have a happy (albeit slightly incomplete) ending to this story. Just when many were feeling the beloved gown was gone for good (either destroyed or shipped to parts unknown), it magically reappeared on November 6. Tonya received a message from UPS that the gown was in their hands. Based on what little information is available, it appears that Cargo Largo found the gown and returned it to UPS. Just to catch you all up, Cargo Largo is the auction house that sold the costume when UPS turned it over to them to sell, dubbing it "unclaimed" only a few days after Tonya Bervaldi the owner shipped it. Most of the credit to the outfit surfacing must go to Melissa Tonnessen and Shirley's Army, a dedicated group of Shirley fans who were tireless in their efforts to get the word out about the missing costume.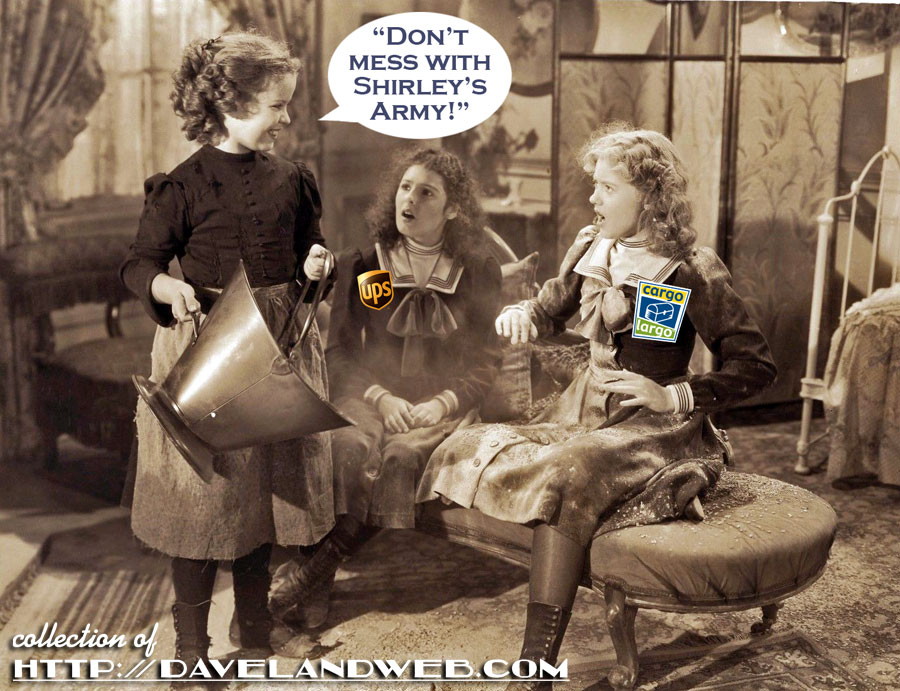 To add insult to injury, instead of hand-delivering the outfit, UPS shipped it back to Tonya. No surprise that it was delayed a day. What did Tonya get for all her worry and stress? A bouquet of flowers. It also appears that "somebody" received a $5000 reward for the return of the gown. While I can't verify who that person is or if it actually happened, I can assure you it wasn't Tonya, who is shown here, happily reunited with the iconic film costume that Shirley wore almost 80 years ago! She was very thankful that it was still in great condition.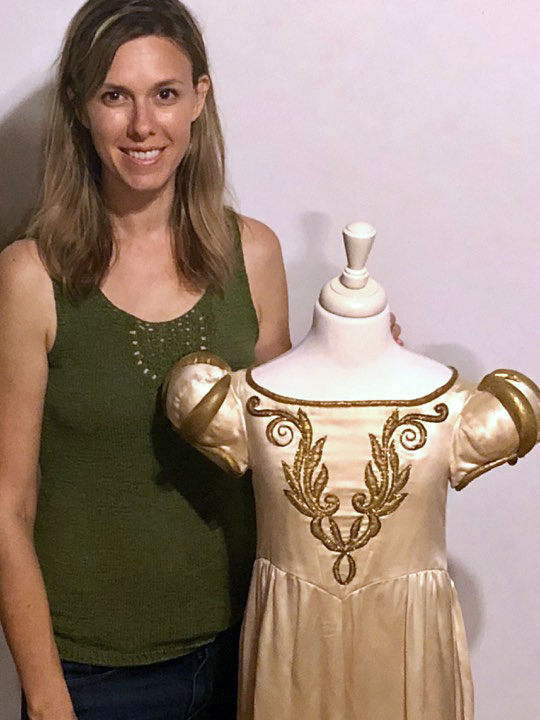 Fingers are crossed that she can be successful in bidding on the crown and scepter that Shirley also wore in the film. These two items are being sold in a Joseff's of Hollywood auction on November 18. Wouldn't it be nice if UPS contributed to Tonya's fund to help her attain "the crowning glory" so to speak? It would make a positive turn to a VERY negative publicity story for UPS. Let's make it clear. UPS and USPS are not affiliated. The company that did all this bungling was NOT the United States Postal Service. It was UPS. The folks in the brown uniform.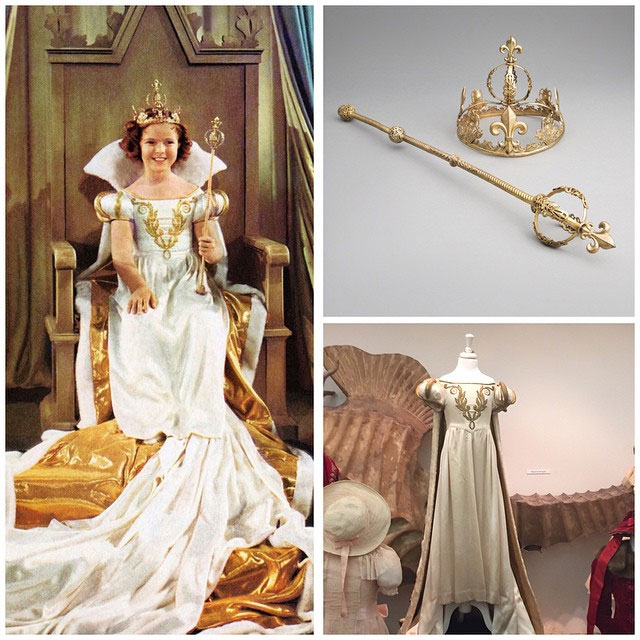 I am sure Shirley is smiling down on Tonya, Melissa, and the rest of Shirley's Army. Still, the work is not done.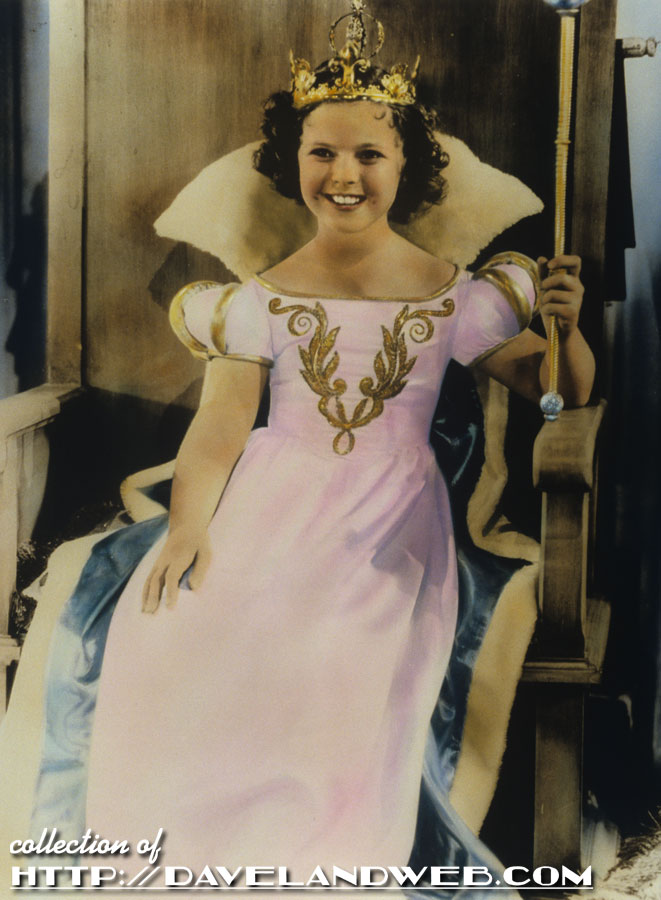 There are still two Aviator caps that are missing. Shirley wore these in the 1934 film "Bright Eyes." This is the movie where she sang her signature song "On the Good Ship Lollipop." There's a good chance they are still floating around Kansas City. If you have ANY information about either or both of these caps, please call the number on the flyer! 352.872.7612.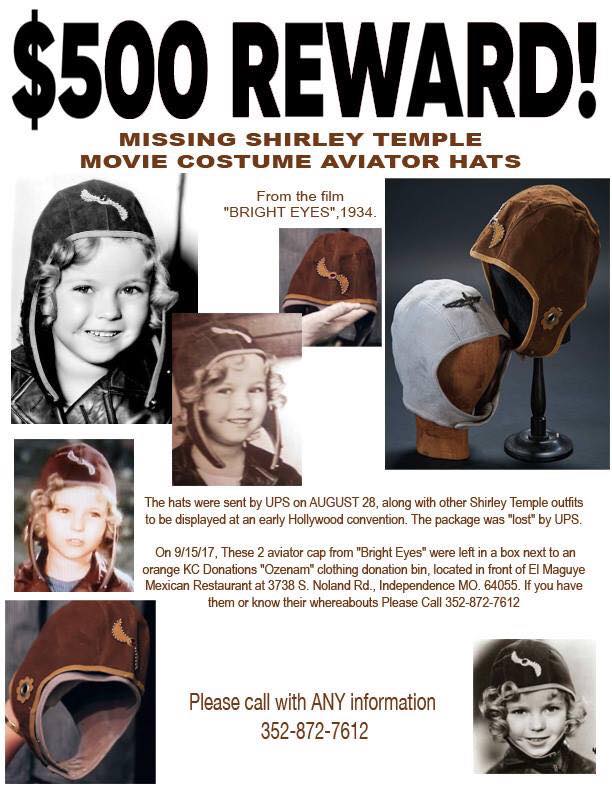 Give this story a COMPLETE Happy Ending!
See more Shirley Temple photos at my
main website.