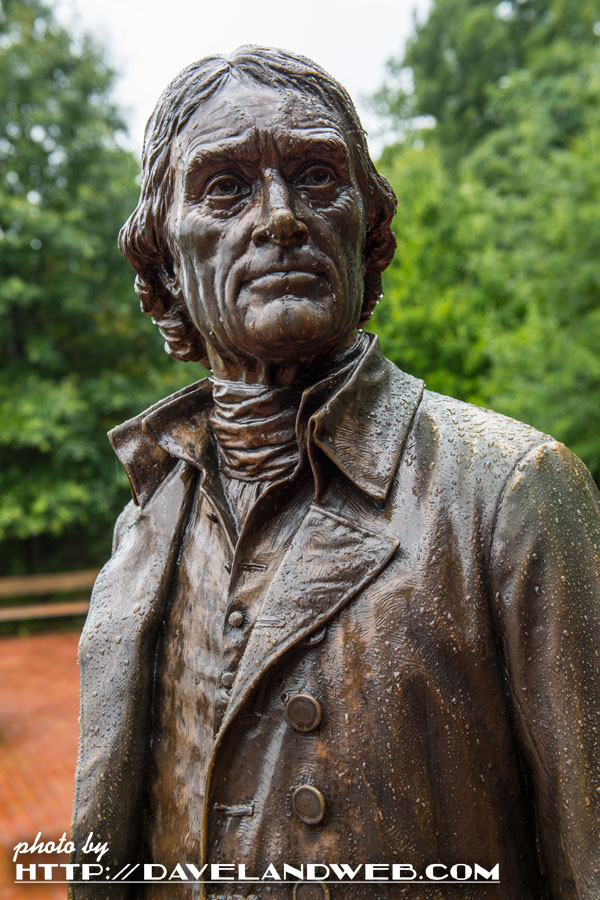 It had been sixteen years since my one and only visit to Monticello, the creation and home of Thomas Jefferson. Although he was the third President of the United States, the three things he wanted to be known for did not include that office. But I digress; all of that will be covered at a later date. It was a bit rainy when I arrived at the visitor center, but that did not deter me from embarking on the tour. Here was my first view of Monticello after all this time: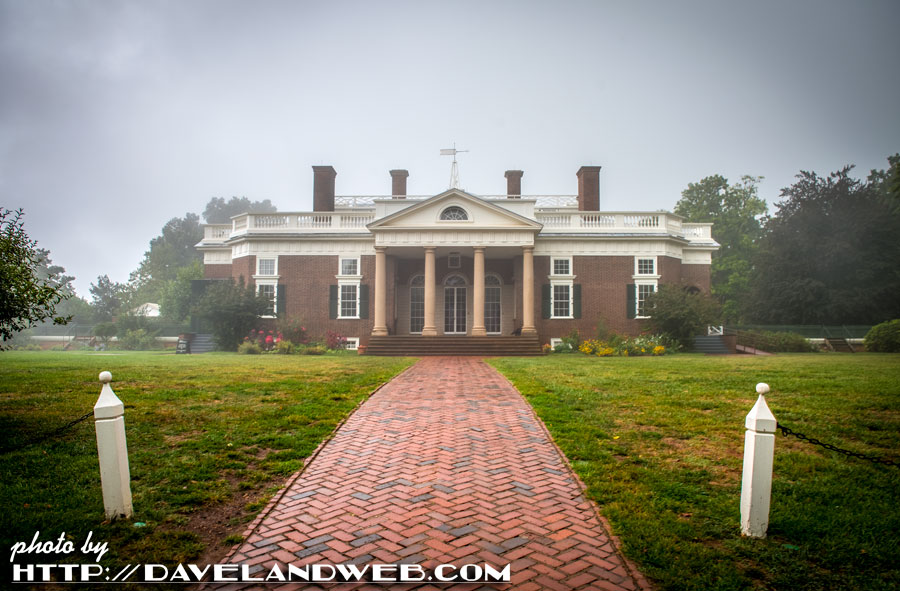 I didn't really mind the mist and fog, which weren't even noticeable when I zoomed into the bright flowers that surrounded Jefferson's estate.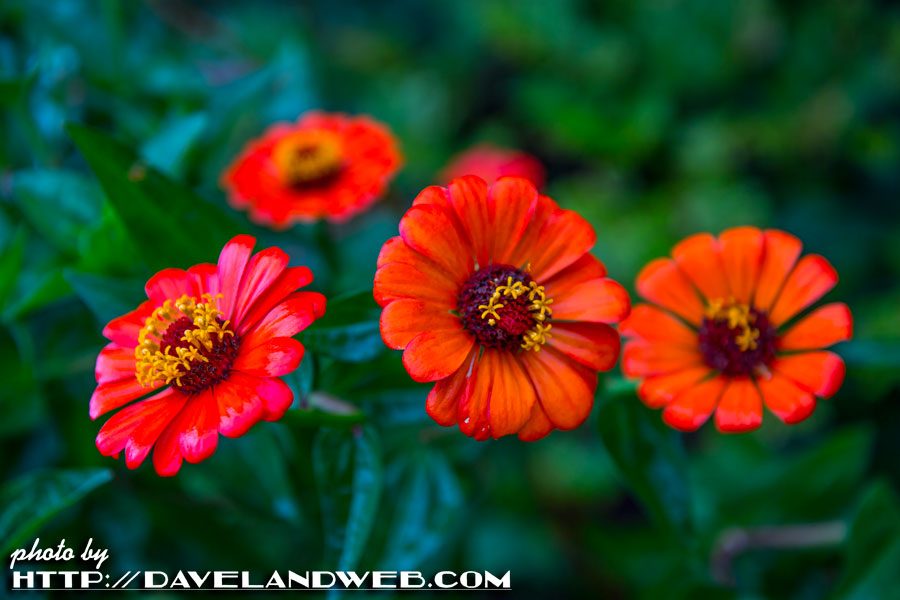 The back view of the house, which is my favorite side: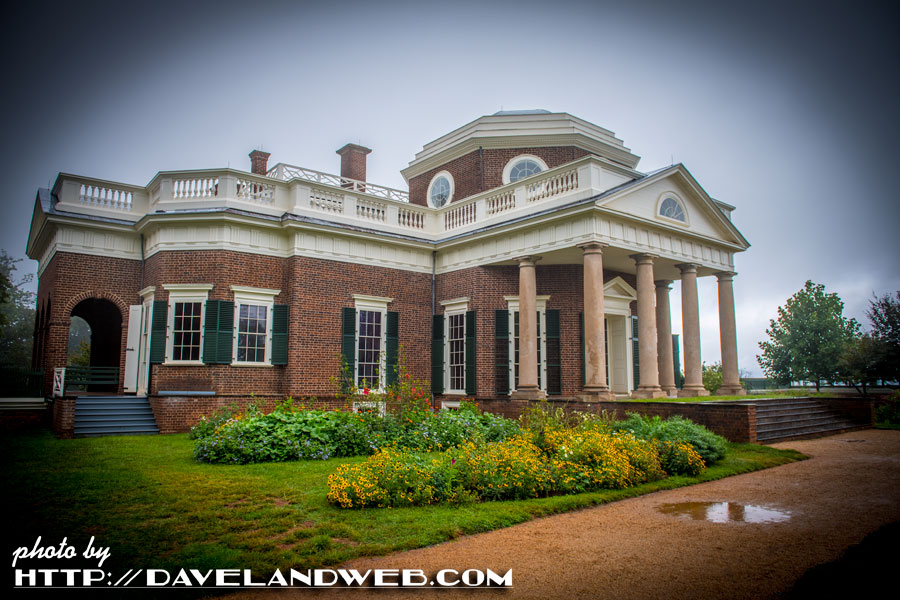 Since I arrived early, I walked around the grounds: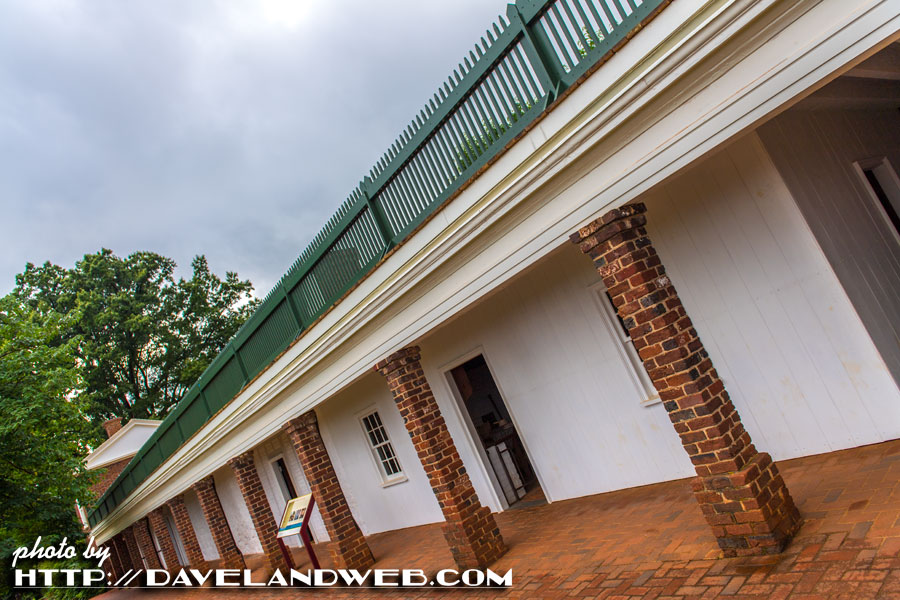 Exploring the tunnels underneath the house: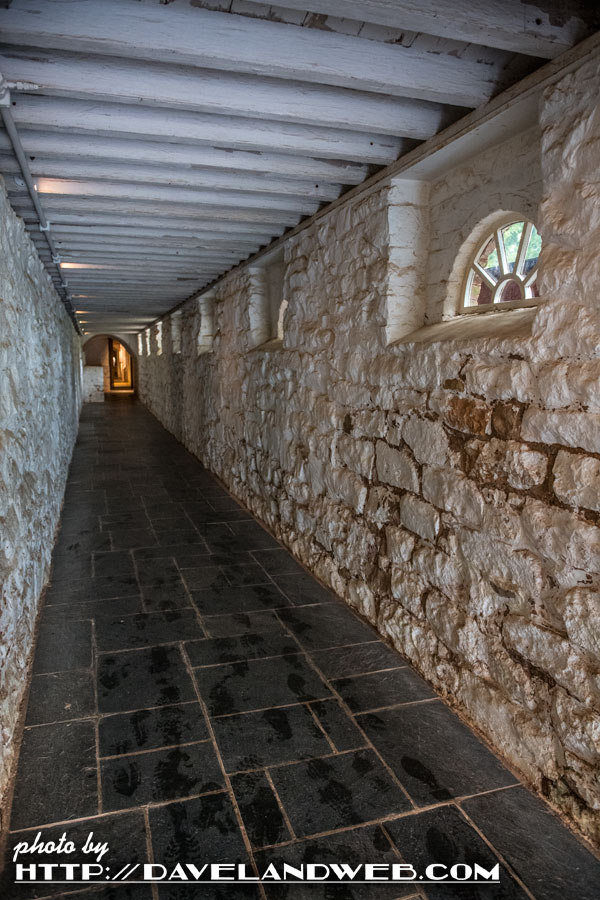 The kitchen where many meals were prepared: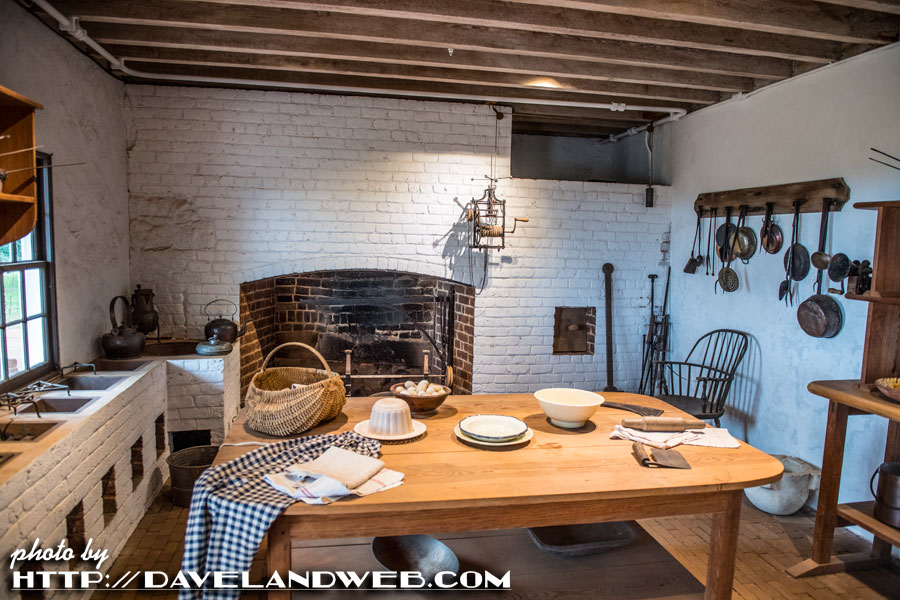 The view from Mulberry Row, known as the principal "street" of Jefferson's 5000 acre plantation.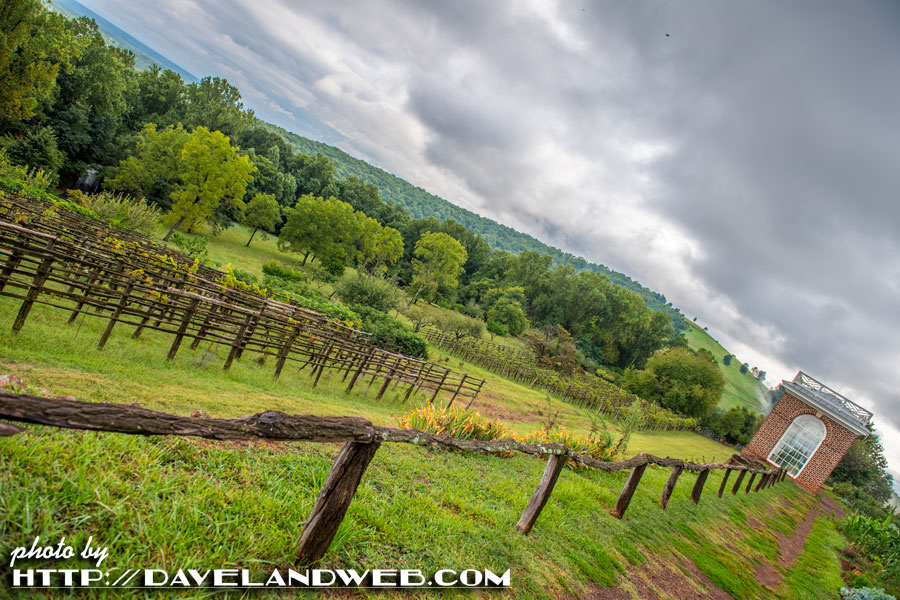 Photos were not allowed inside the house; it was explained to me that many of the items were on loan and therefore not allowed to be photographed. However, I was told that I could shoot inside the dome of the house. I didn't have to be told twice.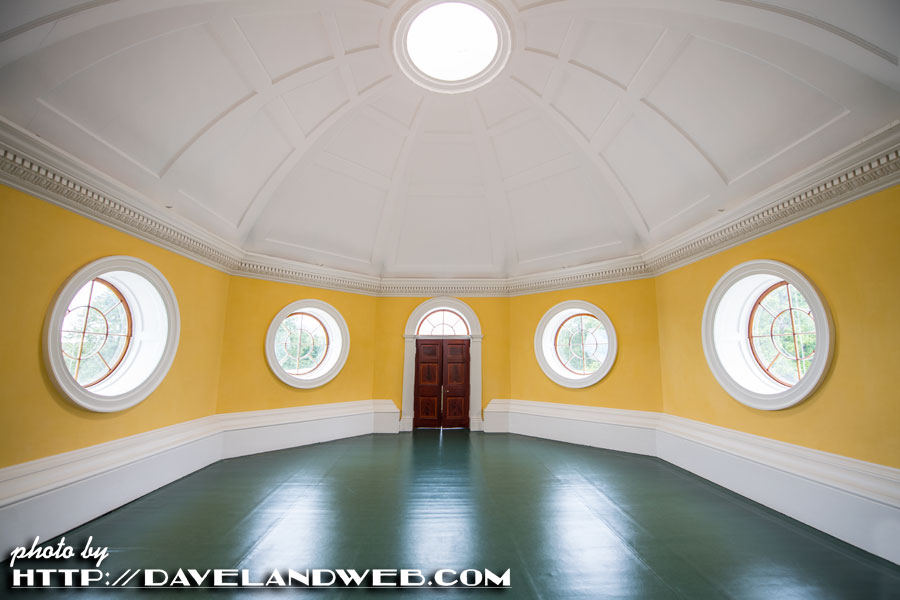 This little secret playroom can be found inside the dome as well: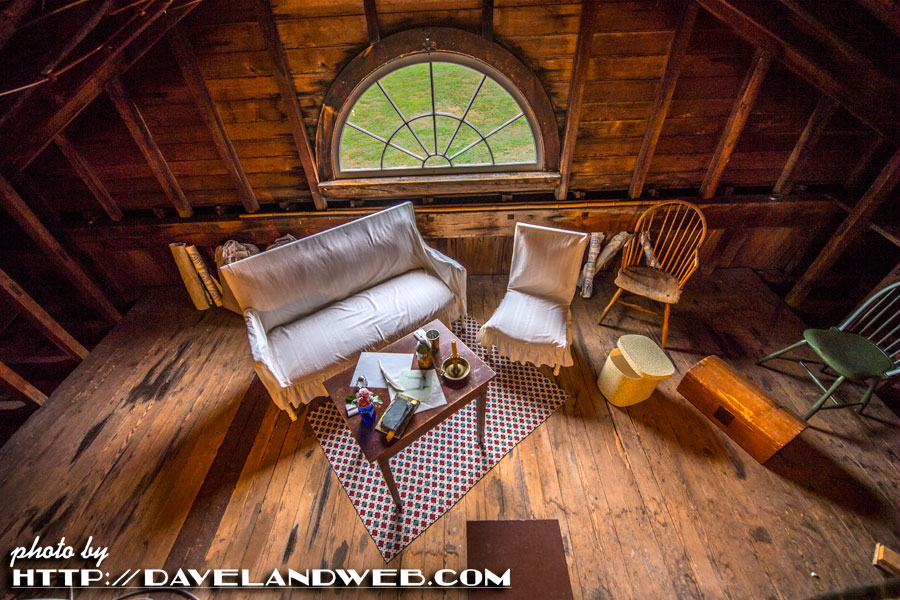 One last shot of Mulberry Row before ending the post: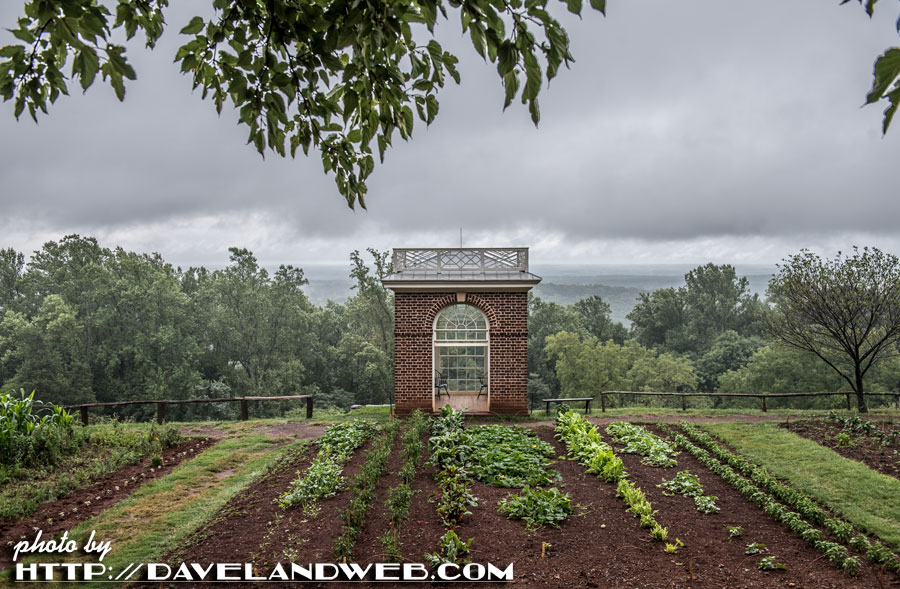 Jefferson is buried at Monticello, and I was given the option of taking the bus to the cemetery or walking. Can you guess which one I chose? Come back again to find out.
See more Monticello photos at my
main website..