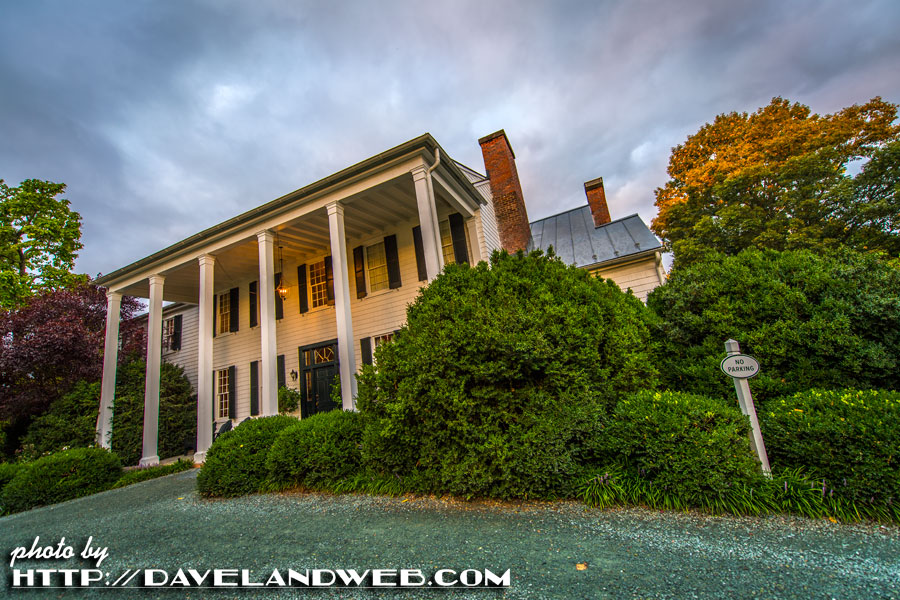 The Clifton Inn in Charlottesville, Virginia was a huge disappointment. Why? Because I only stayed there one night. This is the kind of place I could have enjoyed for a week.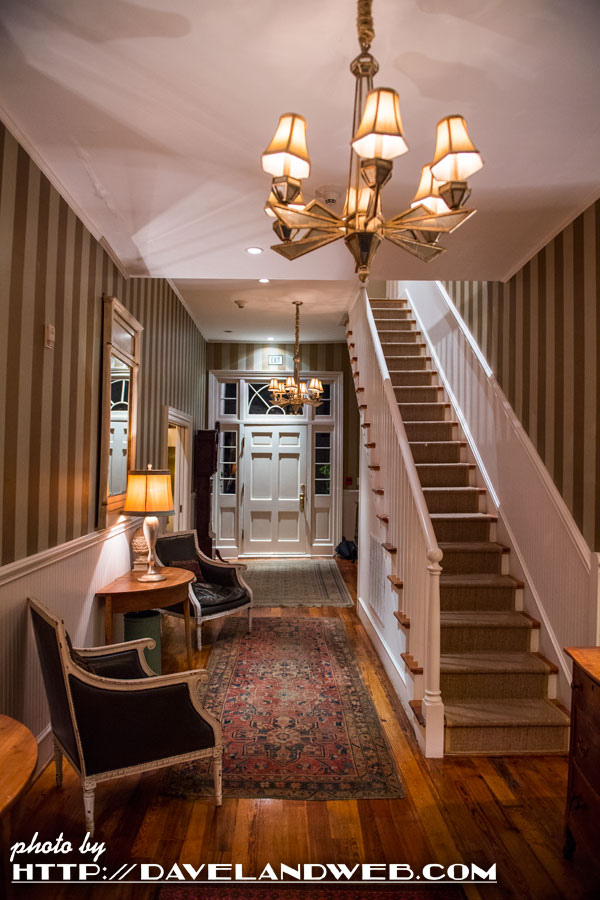 The main house is welcoming and warm, and I'm not just referring to the decor. The concierge who greeted me made me feel right at home and was extremely helpful with directions that helped me make the most of the small amount of time I had in Charlottesville.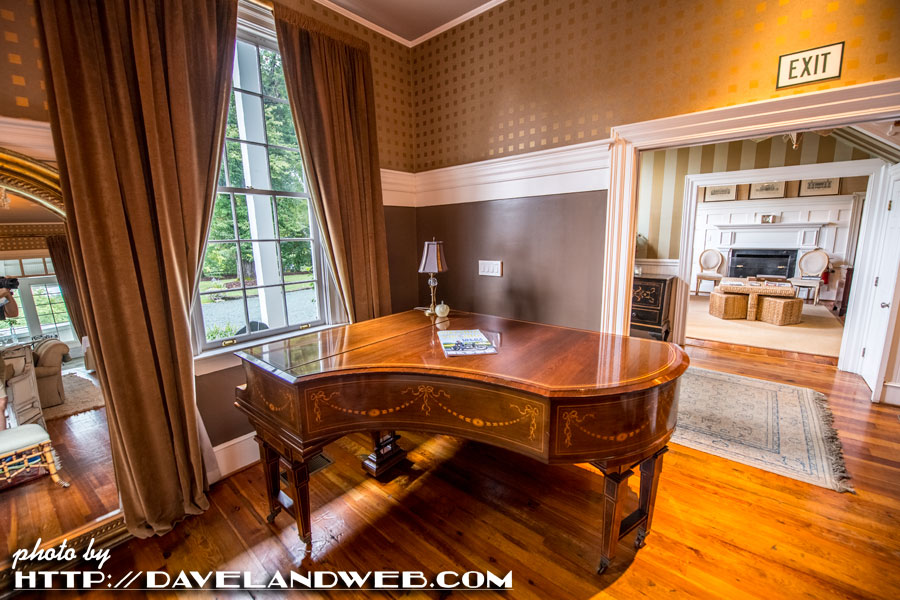 The restaurant offers enclosed patio seating...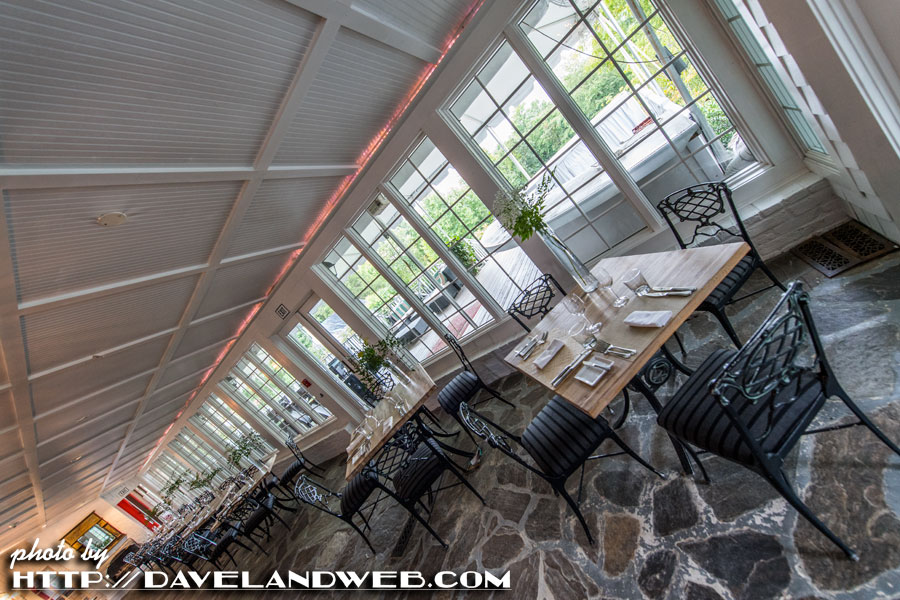 as well as scenic seating on the porch: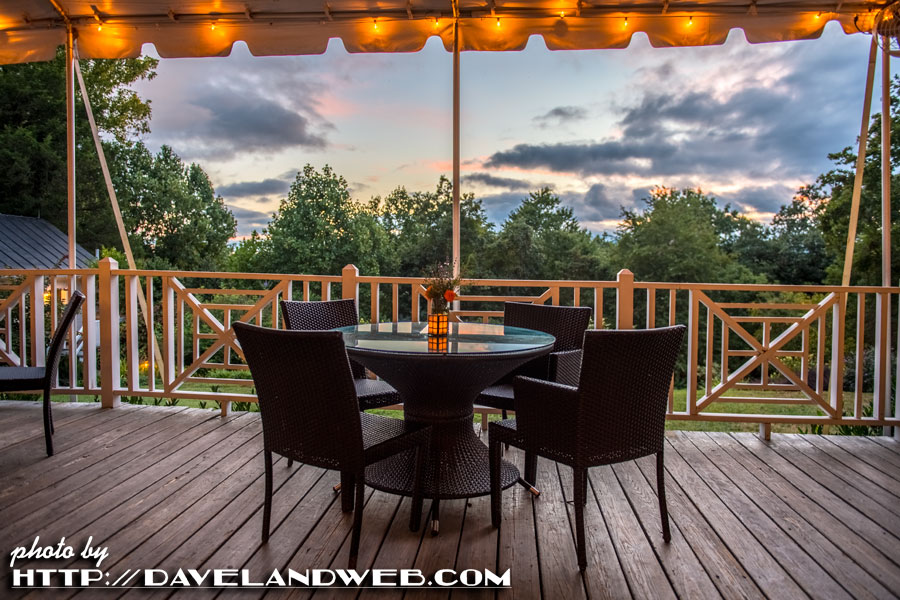 I was VERY happy with my upgrade to the Carriage House: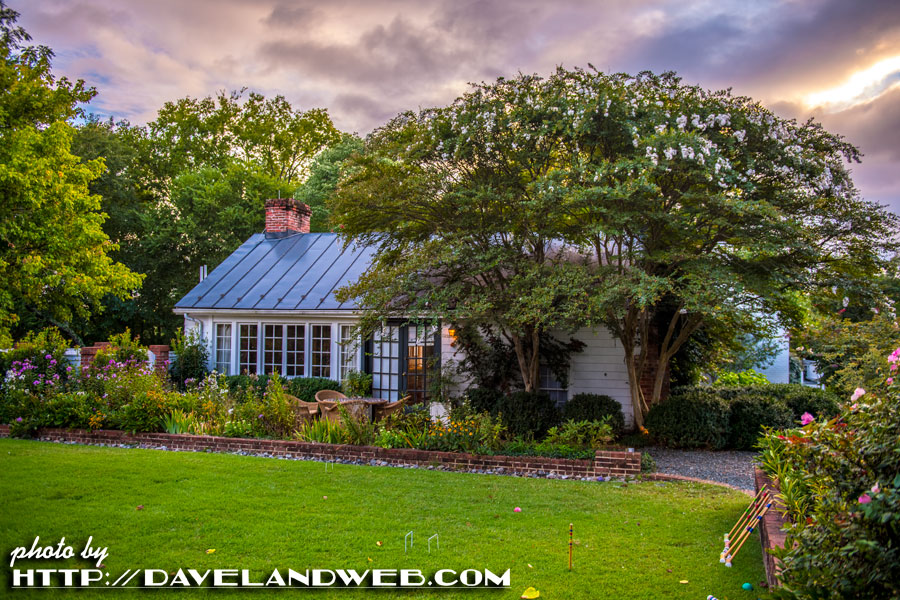 What an amazing "room" they granted me: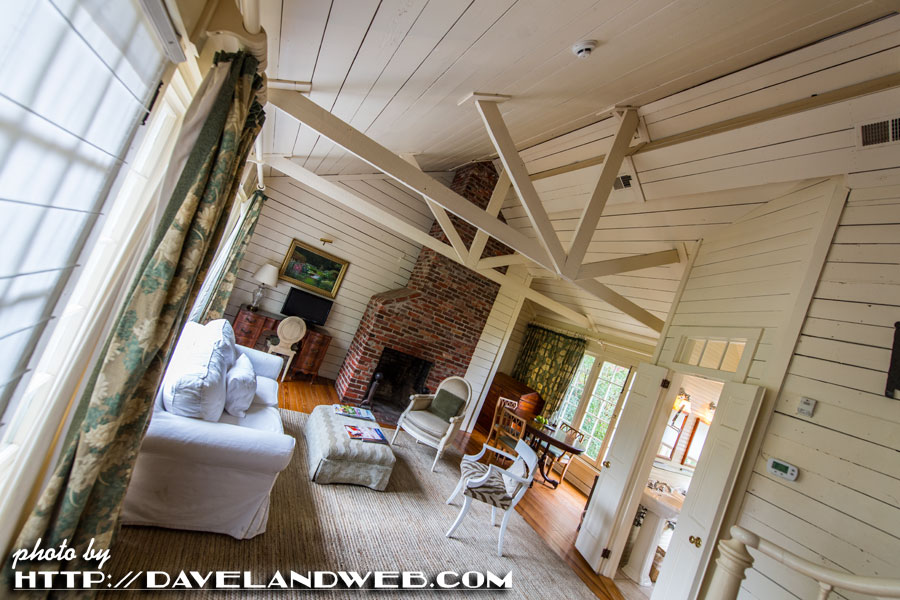 The stairs up to the loft bedroom: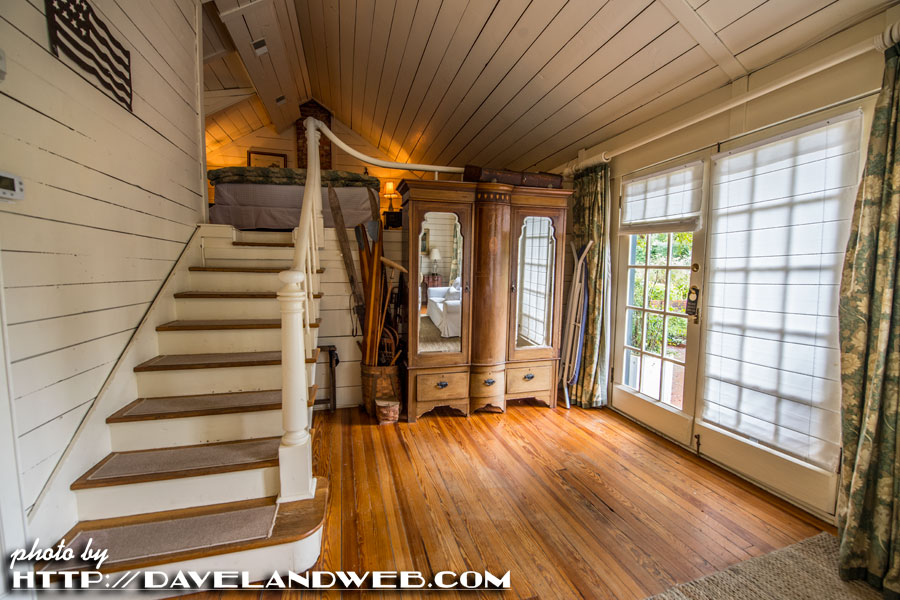 And the extremely comfortable sleeping quarters: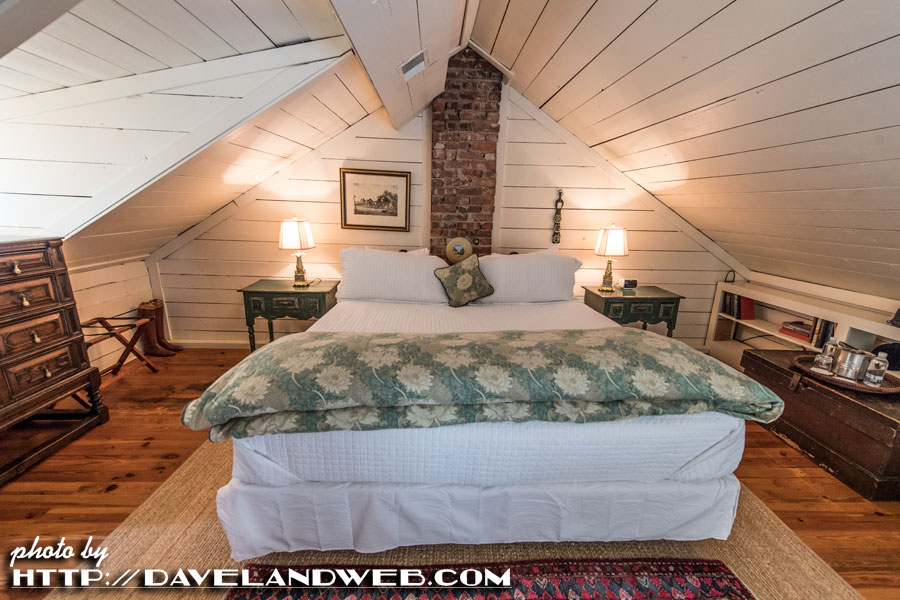 Apples and adult beverage awaited my arrival. What a nice "extra."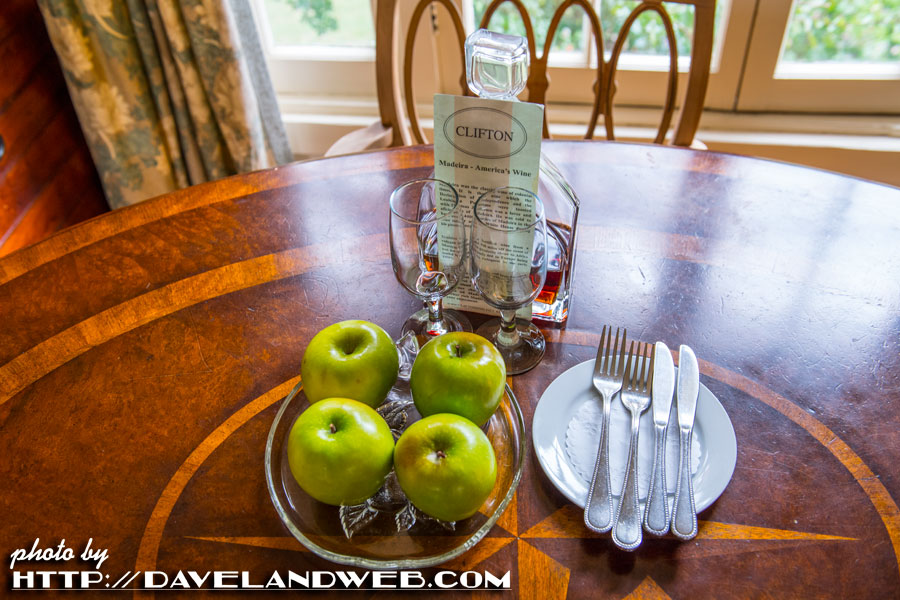 The view from my patio: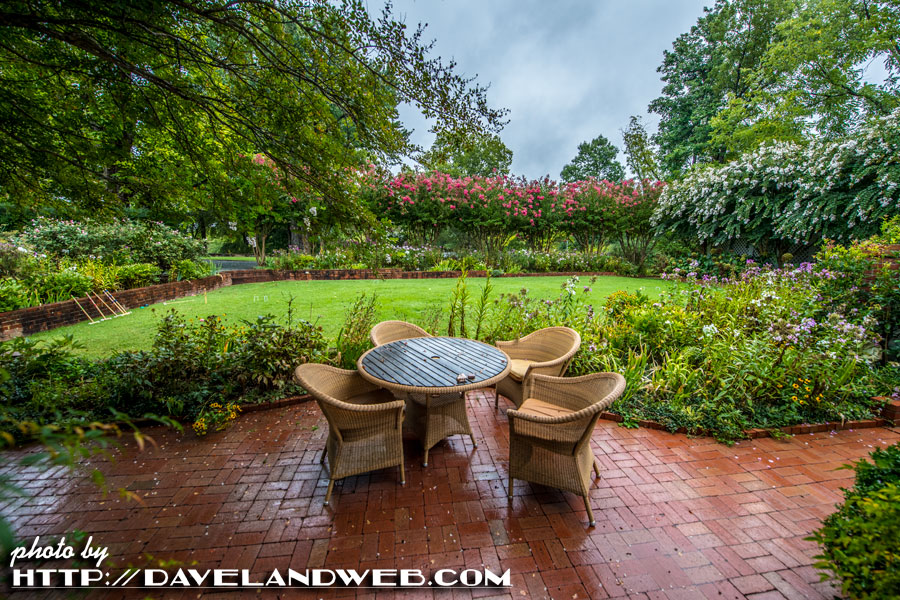 If only I knew how to play croquet!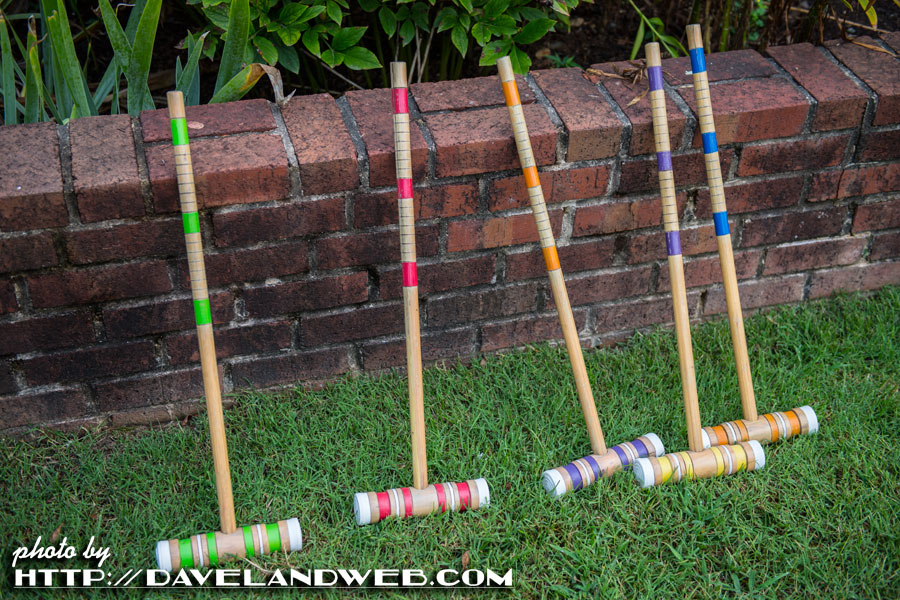 The Inn's hot tub: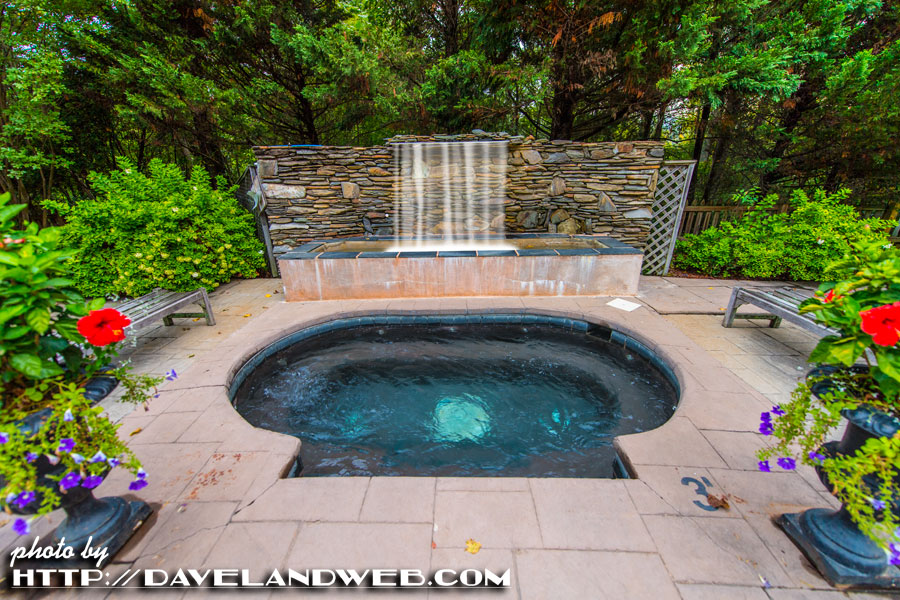 ...and pool: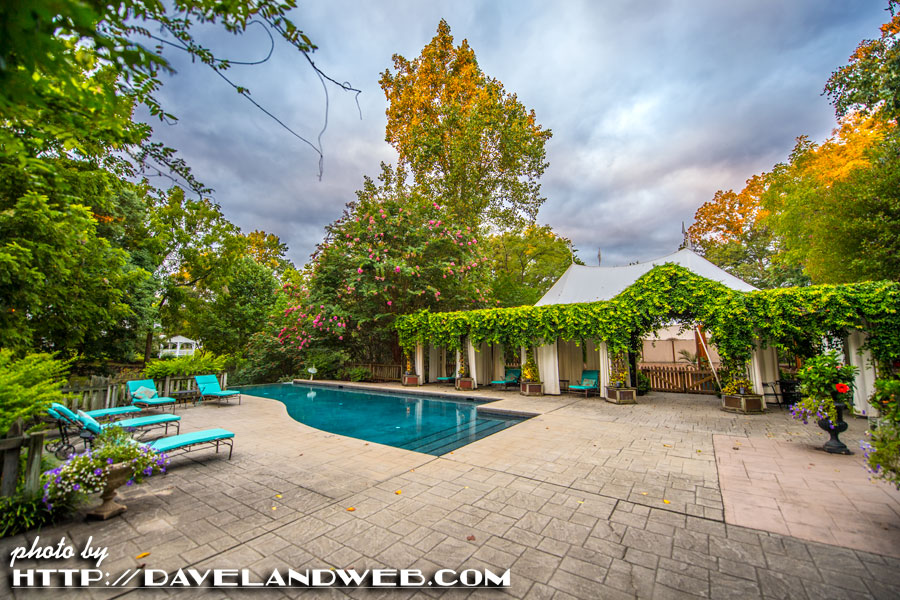 With a tented event space. I was immediately hoping I could come back and enjoy a momentous occasion here.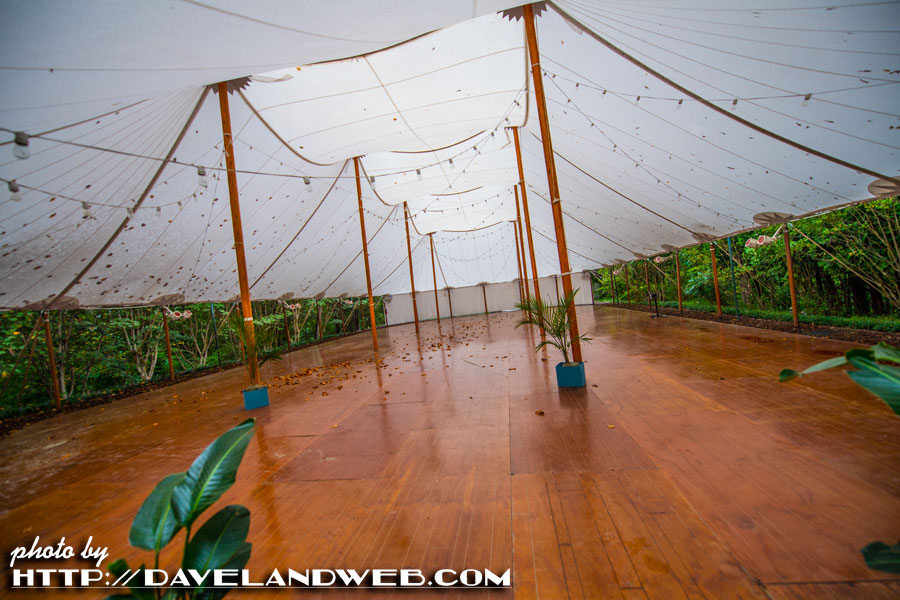 Last but not least, a photo of this magical Inn at night: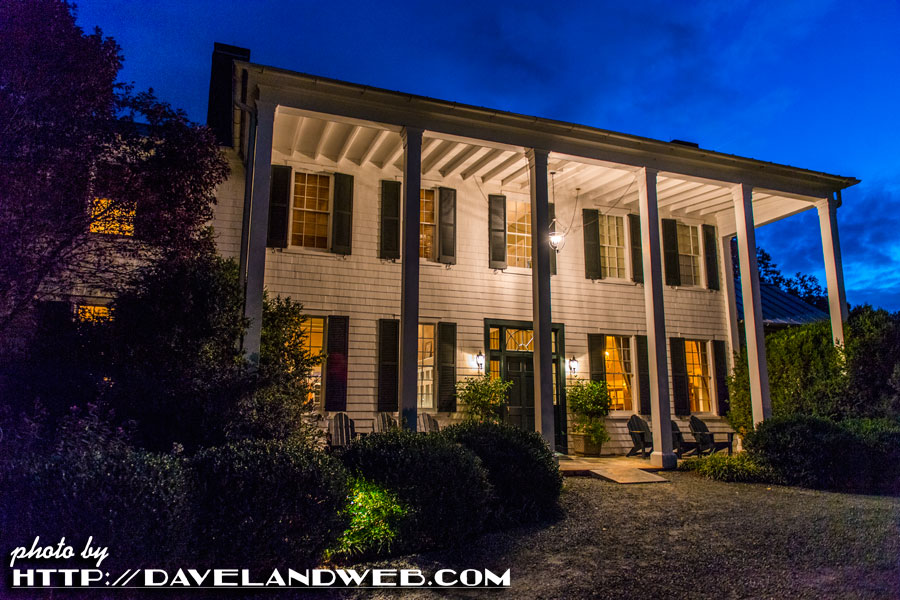 Can you tell that I'm ready to return?!? See more Clifton Inn photos at my
main website..
Follow my Daveland updates on
Twitter
and view my most recent photos on
Flickr
&
Instagram
.