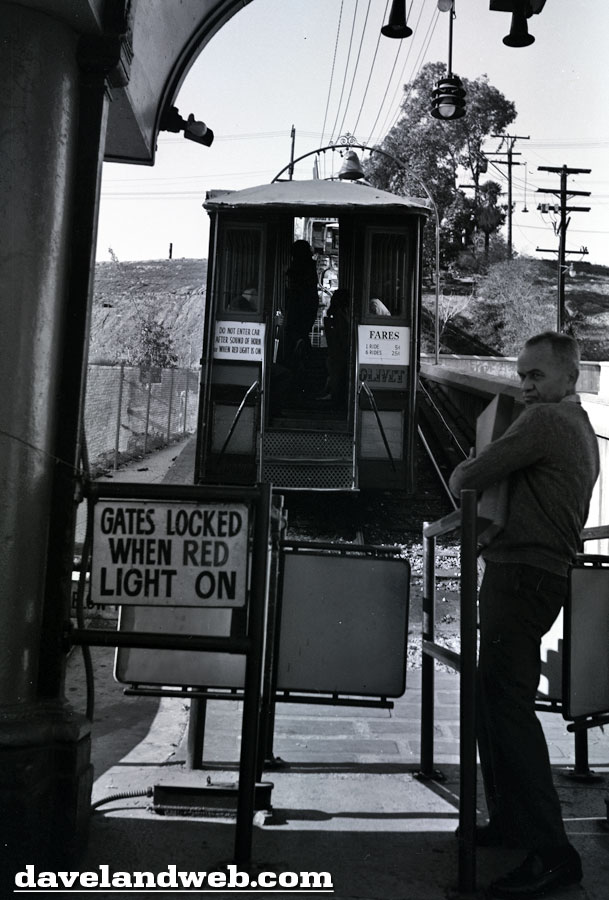 I have to admit; I am getting a little bored with the Disneyland photos, as there are only so many different Castle, Hippo, Train Station, and Moonliner shots that can be posted before they start to lose their luster. So, starting this week, I will be doing 5 days of Disneyland and 2 days with alternate features. Thursdays will showcase my travels & photography and Saturdays will be about my love for Hollywood & Classic Cinema. If I'm still bored with that...well, I'll cross that bridge when I get to it. Today's first post will be about this little Los Angeles gem I discovered quite by accident because of a stray slide in a batch of Disneyland images that I'd purchased. Originally called The Los Angeles Incline Railway, it ran NW from the west corner of Third and Hill Streets, and consisted of two carriages named Sinai and Olivet, operating for 68 years with a good safety record. It closed in 1969 when the Bunker Hill area was redeveloped and all the parts of Angels Flight were placed in storage. In 1996 it was rebuilt half a block south of the original site; four years later it was added to the National Register of Historic Places on October 13, 2000. On February 1, 2001, one passenger was killed and seven others injured when Sinai reversed direction and crashed into Olivet near the lower terminus. The cars were removed and stored for a number of years until the railway finally reopened again on March 10, 2010. The first two vintage photos here are from December 1965.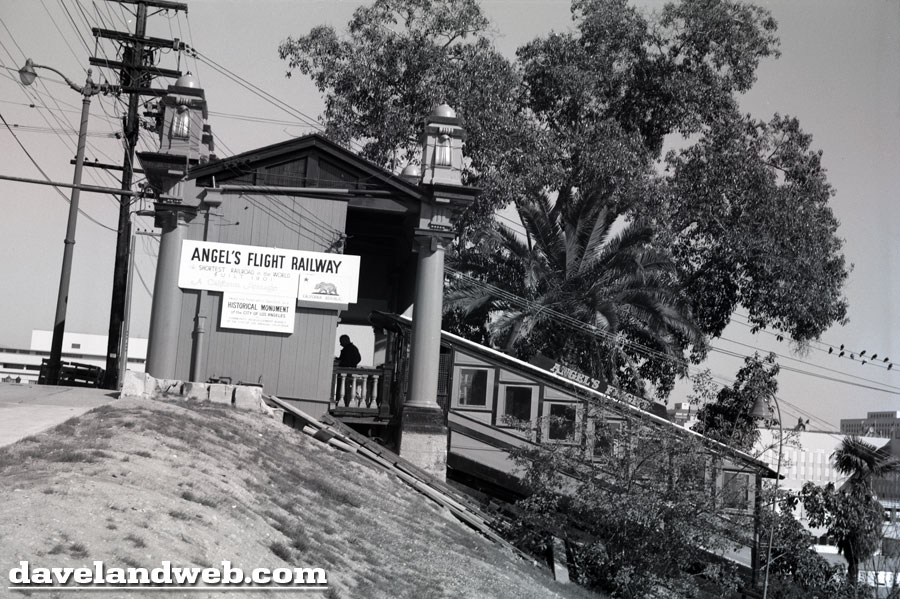 And some present day shots, taken before it resumed operations again: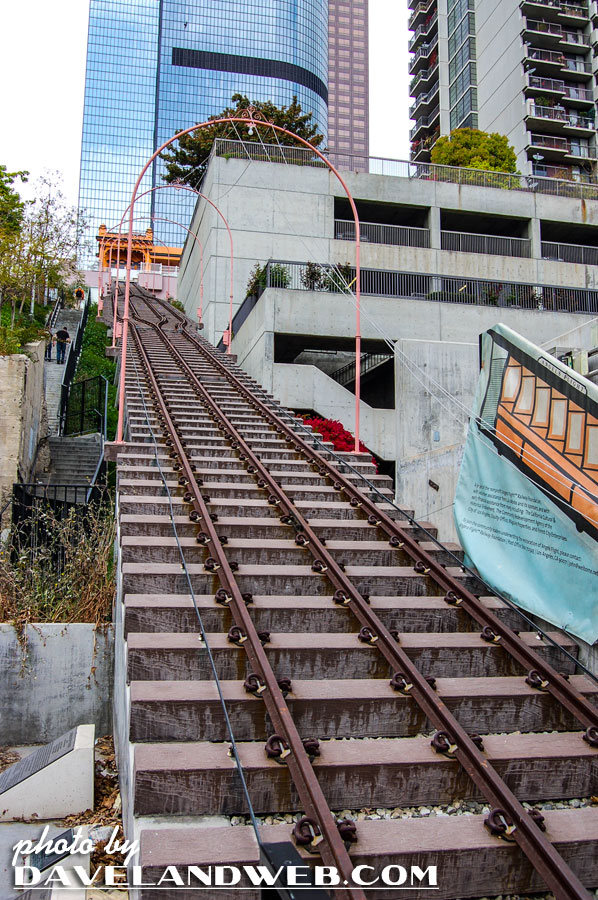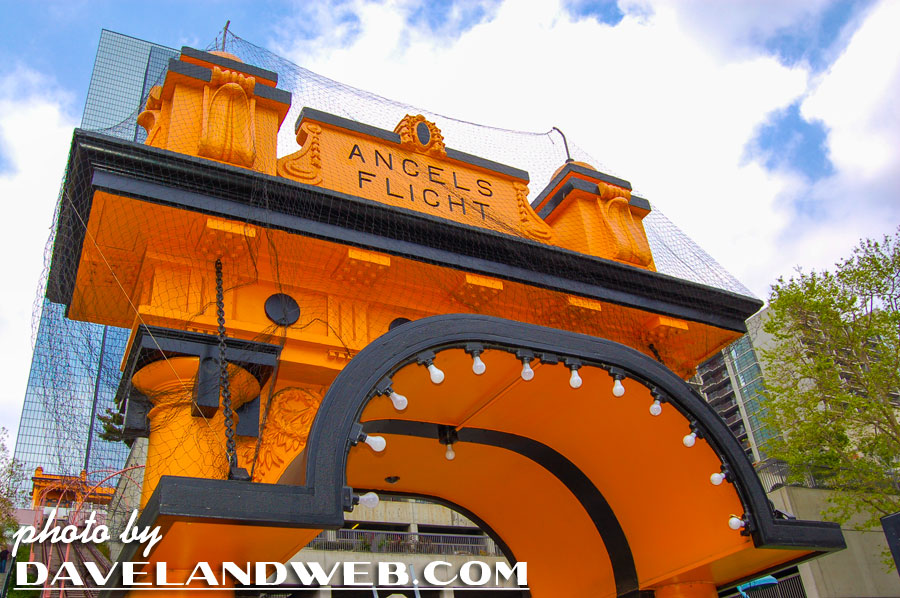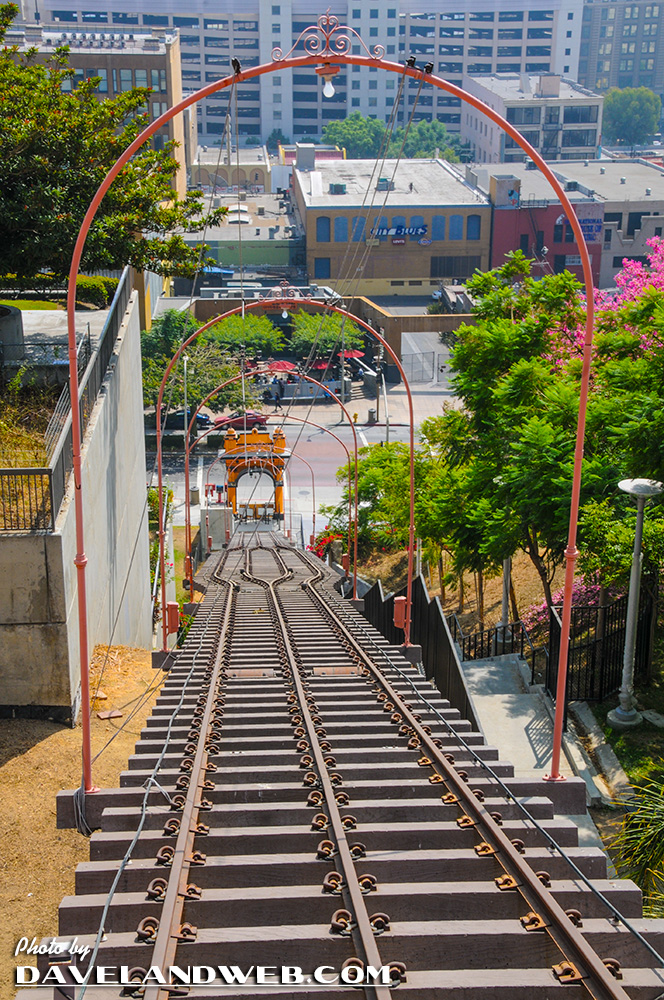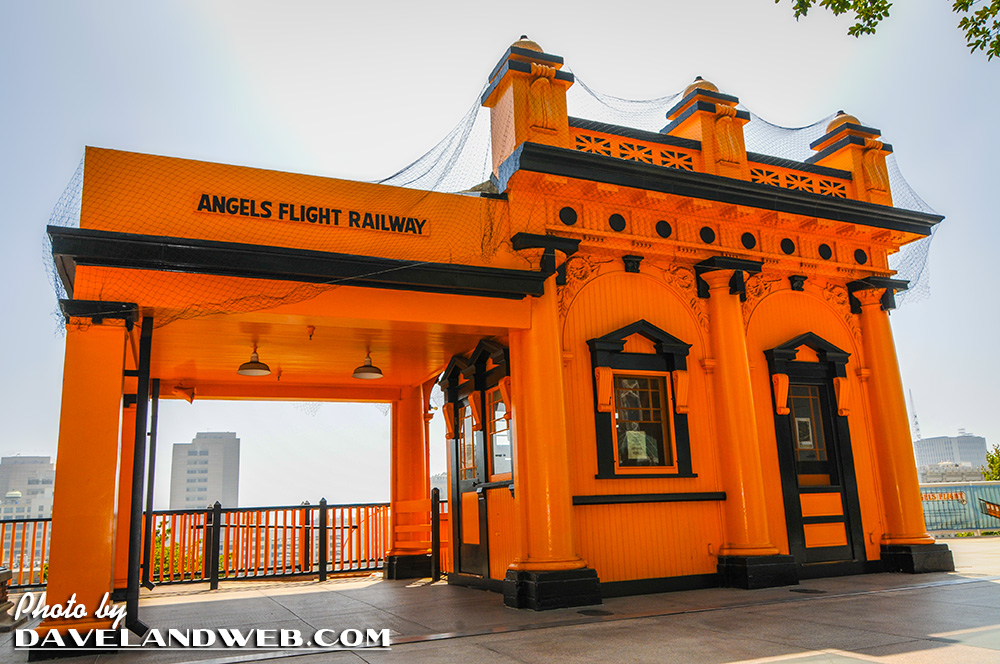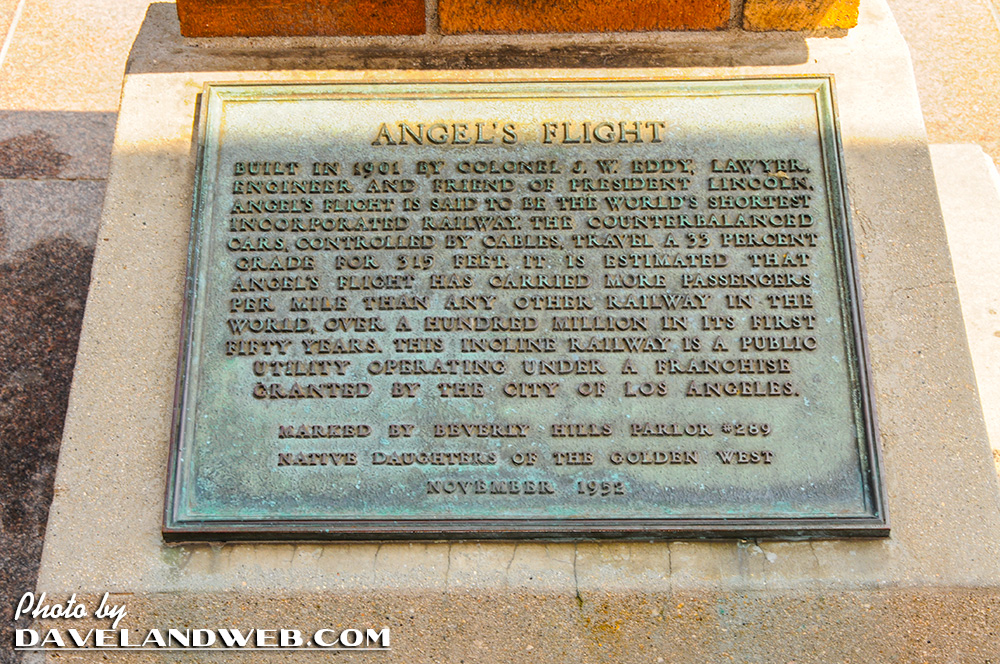 See more Angels Flight photos at my regular
website
.