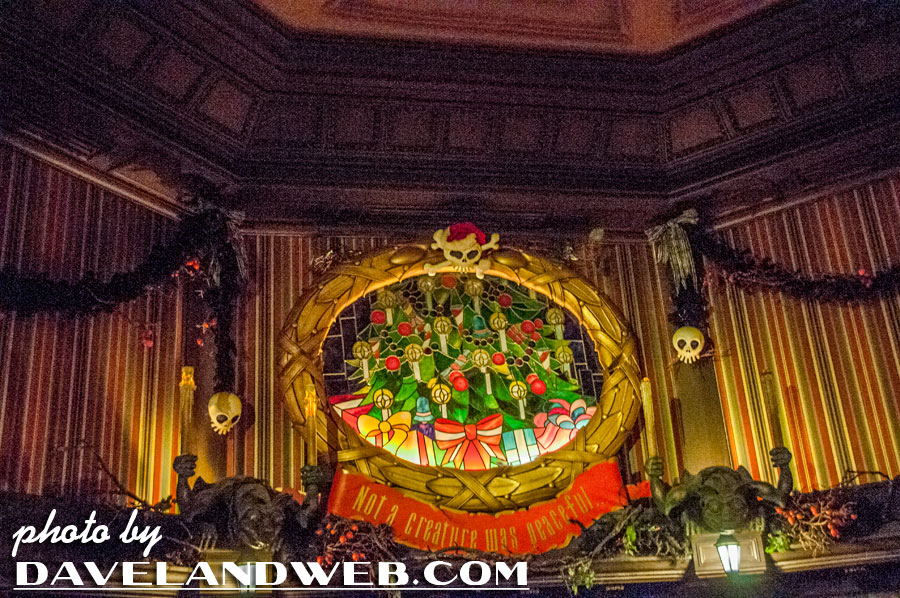 I really liked the NBC overlay the first time I saw it, but when comparing it to the regular Mansion, I'll take the regular version any day. Although extremely innovative, it does not hold up very well to repeated viewings. At that point, it begins to unravel and shows itself for what it is: lots of flourescent paint and decor draped over an existing attraction.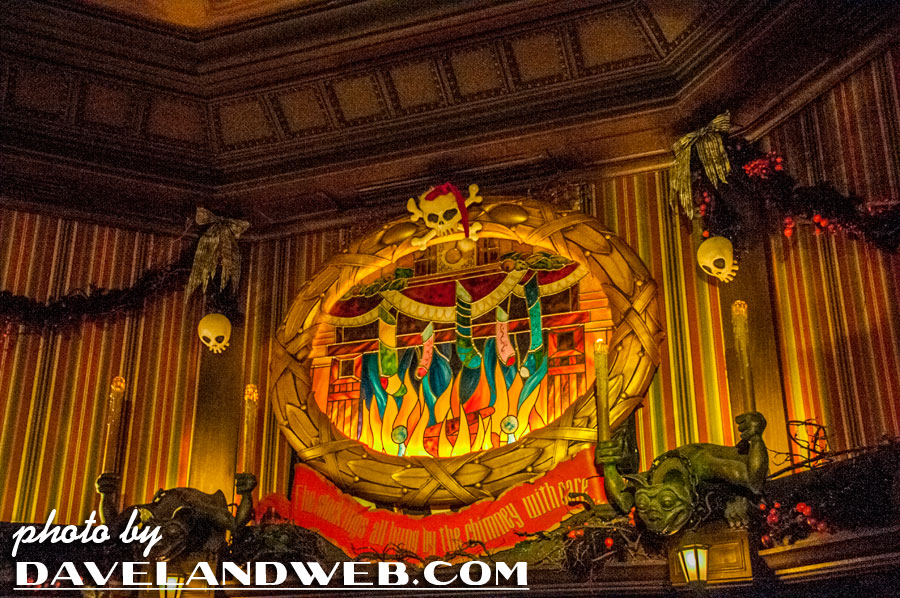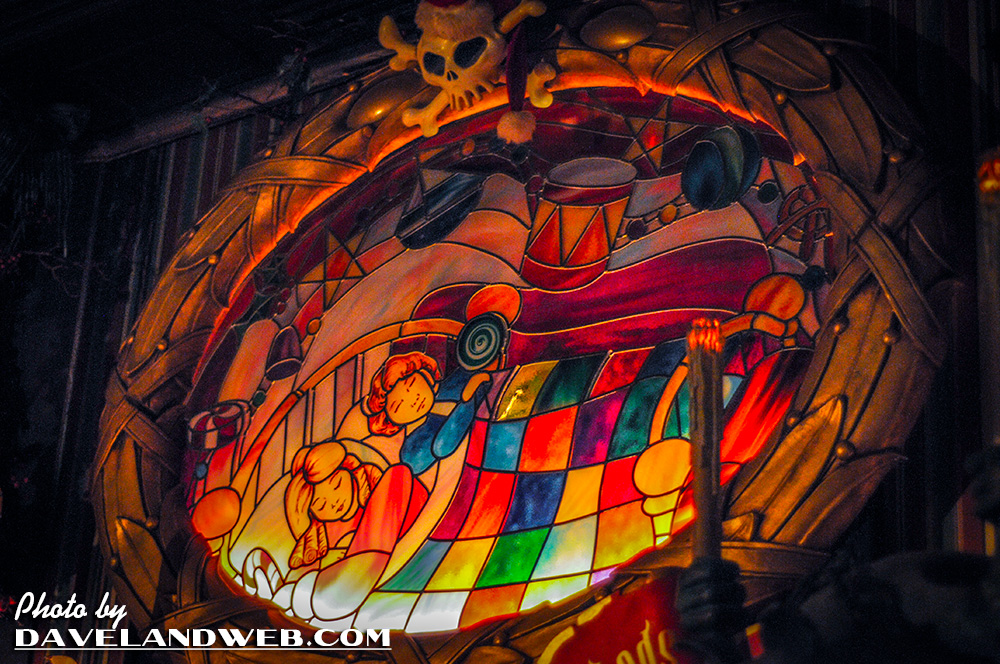 A little black-light "magic" when the elevator begins to descend: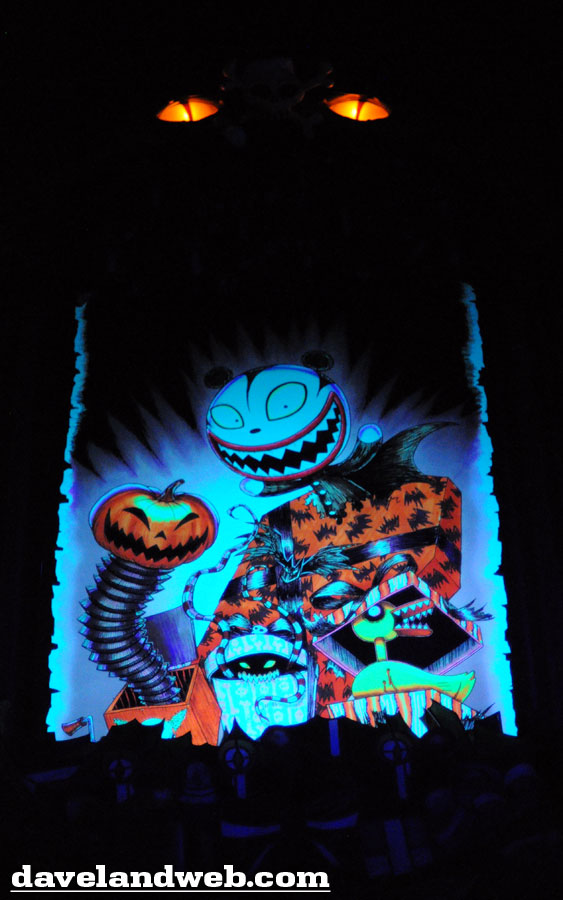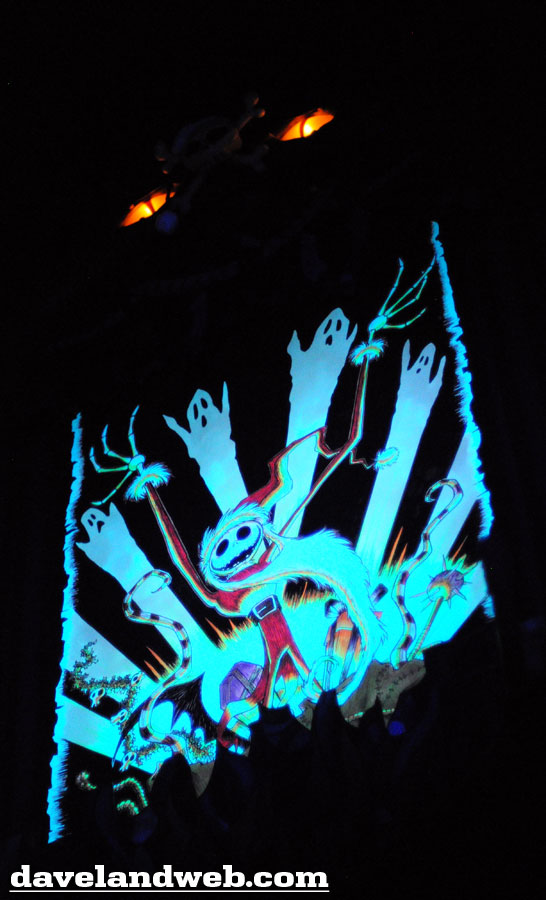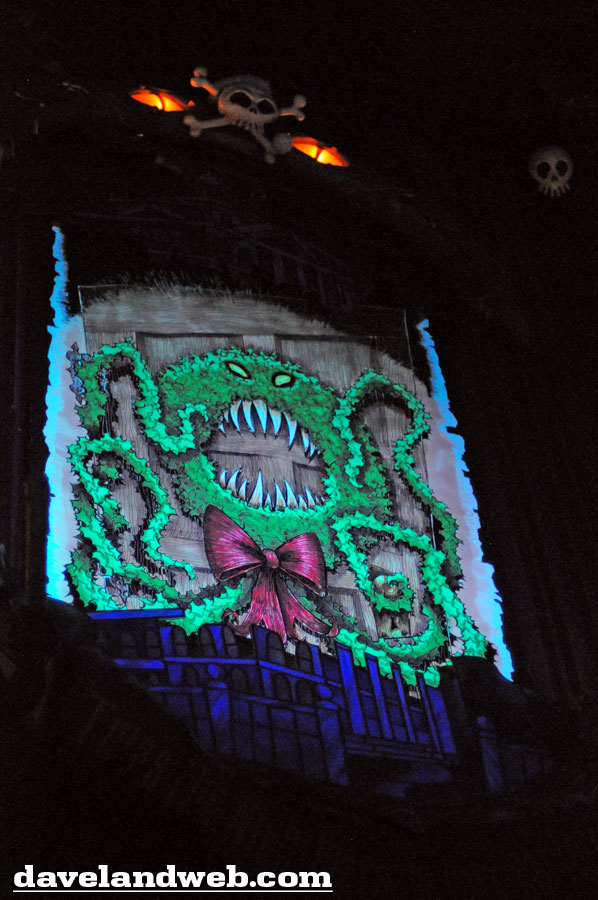 Instead of a dead man hanging from the rafters, it's just Jack!
See more Haunted Mansion (regular AND NBC) photos at
my website
.<