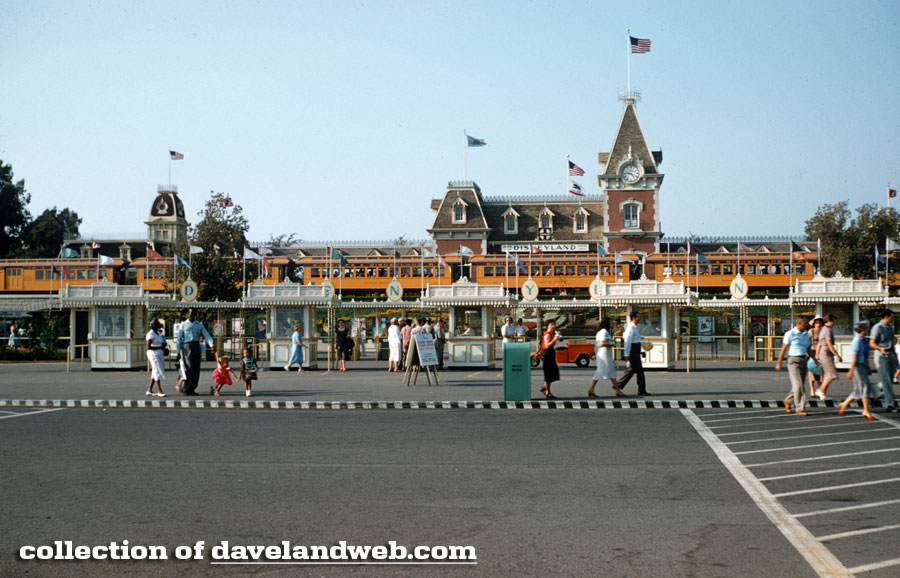 This 1950s image of the front gate at Disneyland looked like a lot of the other ones in my collection until I closed in on the little red truck barely visible in the center of the photo. I have no idea what this could have been for, other than possibly a delivery cart of some kind for the Disneyland Newspaper or perhaps some Park brochures. It sure is cute, though! And it's also fun to see RETLAW 1 pulled into the station, awaiting its next batch of guests for the Grand Circle Tour.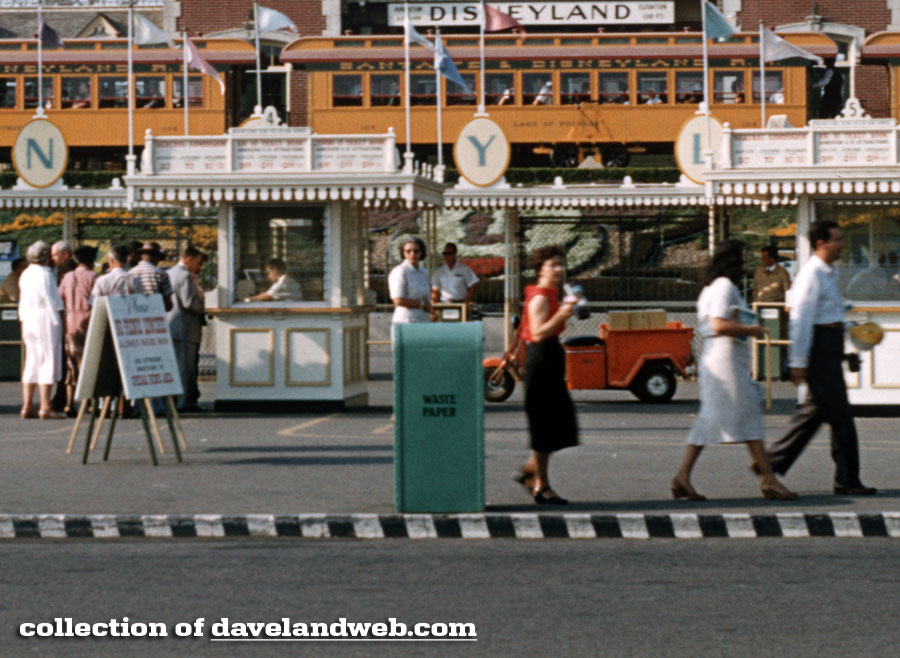 Compared to this contemporary shot, the entrance of the past looks positively barren!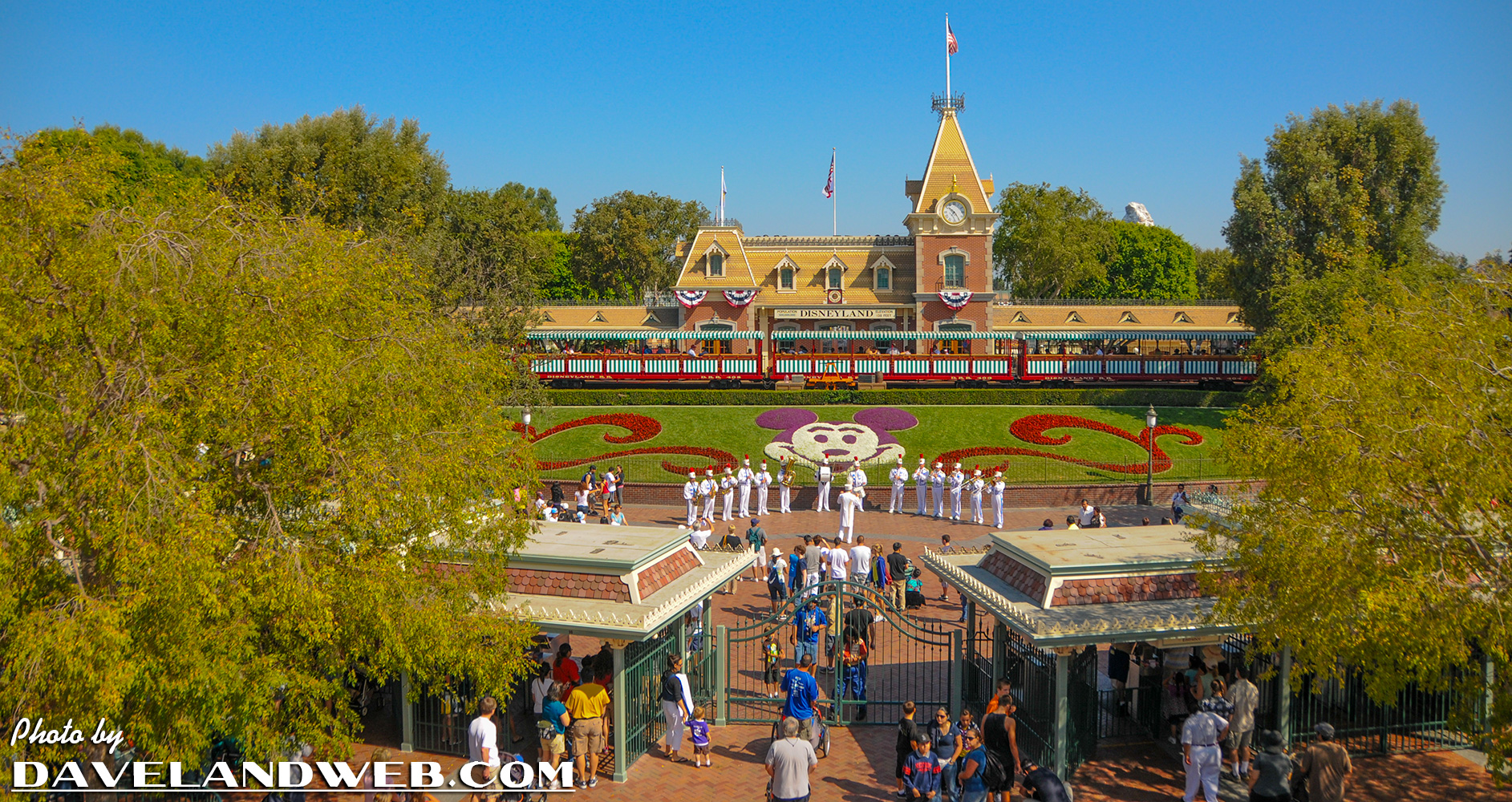 This shot caught my eye because of the balloon seller's costume. Looking at the background, surprisingly he is standing in Tomorrowland, not Fantasyland. The costume seems very much out of place for the land of Tomorrow!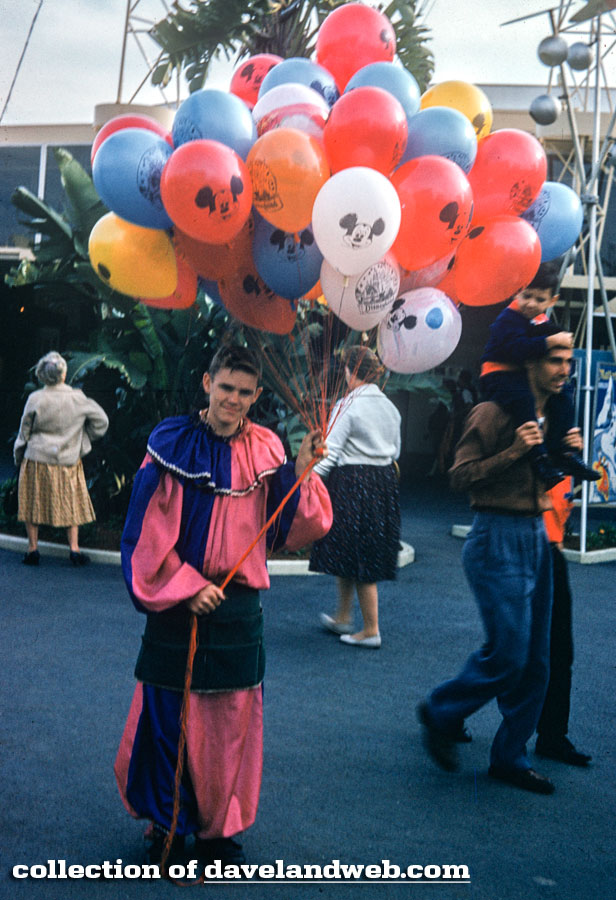 Let's take a closer look at the balloons in this January 1960 photo: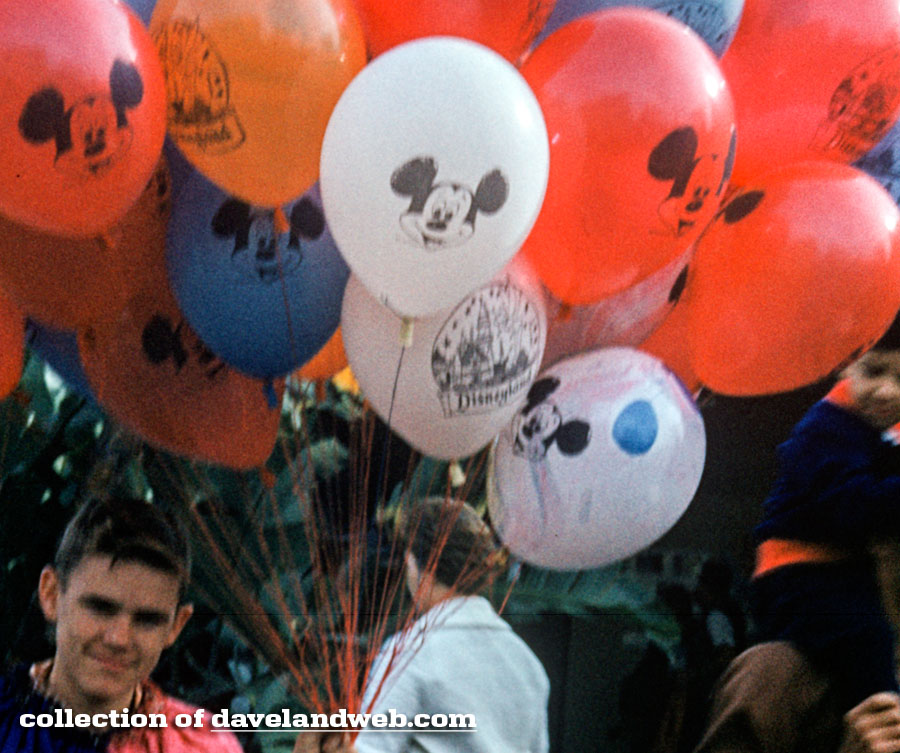 They look extremely low-tech when contrasted with the balloons sold at Disneyland today: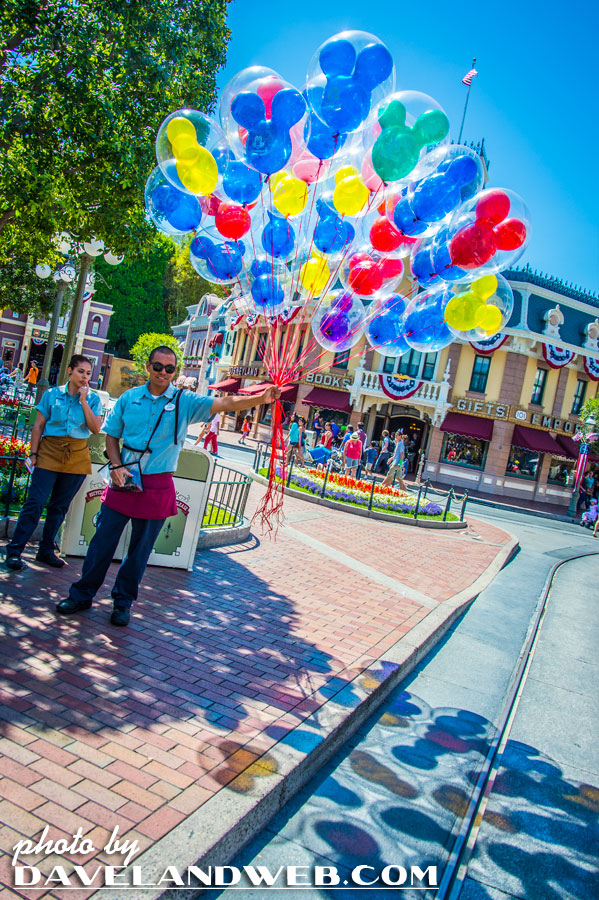 It should come as no surprise that I prefer the low-tech versions!
See more vintage & current Disneyland Entrance photos on my
main website.