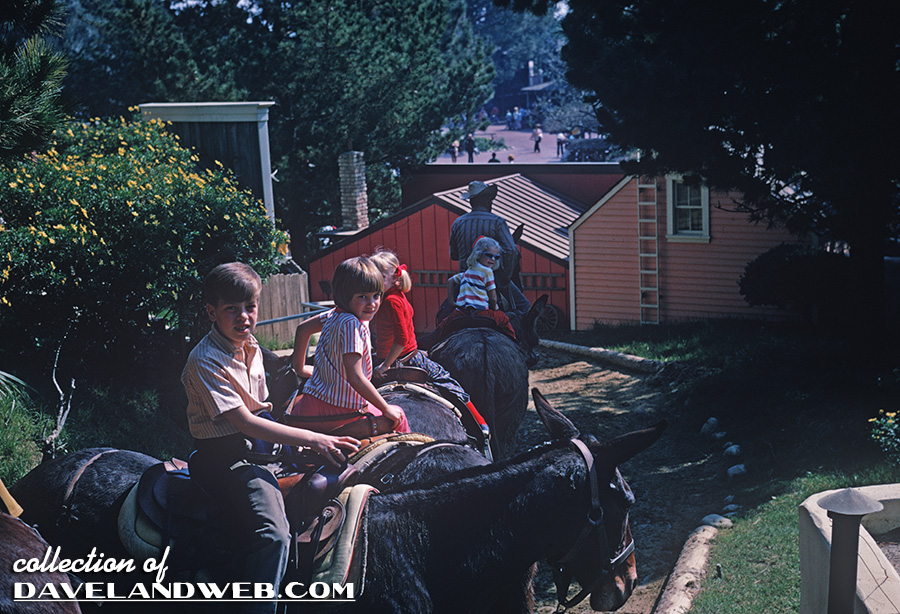 It's back to February 1970, starting with a shot from the Pack Mule attraction at Disneyland. That's right folks…real live animals were part of an attraction at the Park. This image gives a nice back view of Rainbow Ridge. I believe that's a Kodak picture spot sign visible in the detailed view below: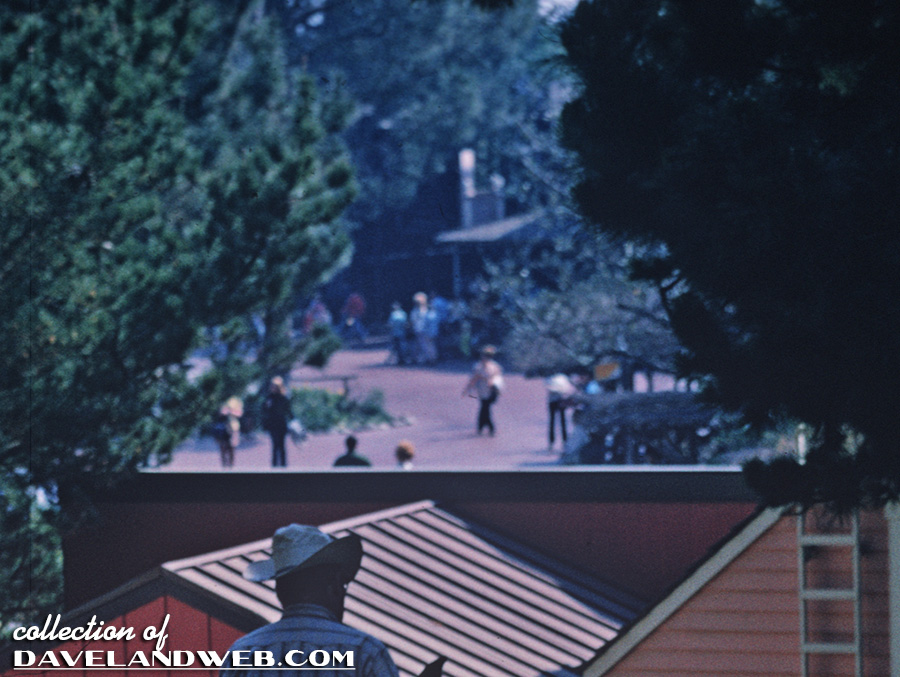 The family must have taken a raft to Tom Sawyer Island; here's a very Brady shot with a Cindy wannabe on the far right: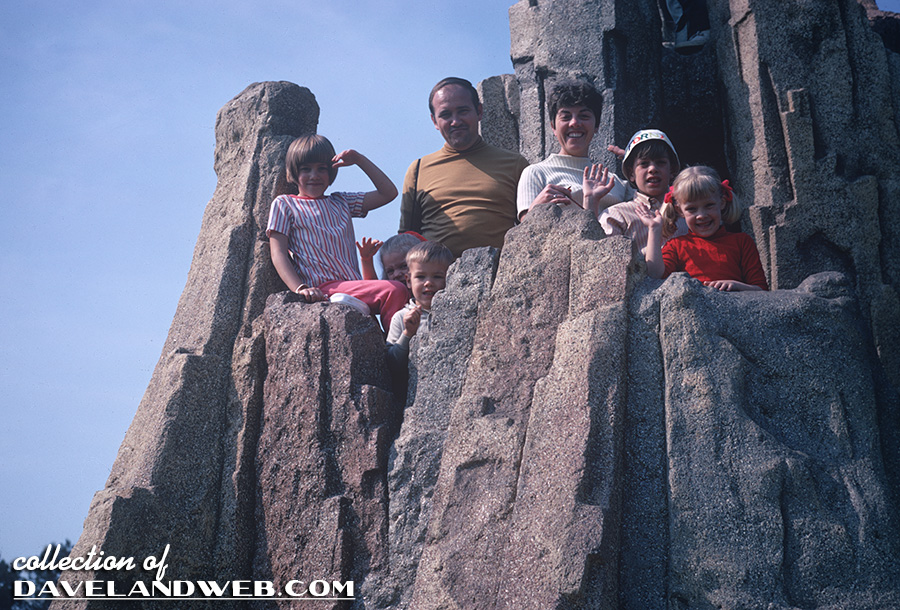 Over in Town Square, the kids got to meet Eeyore in front of the Opera House: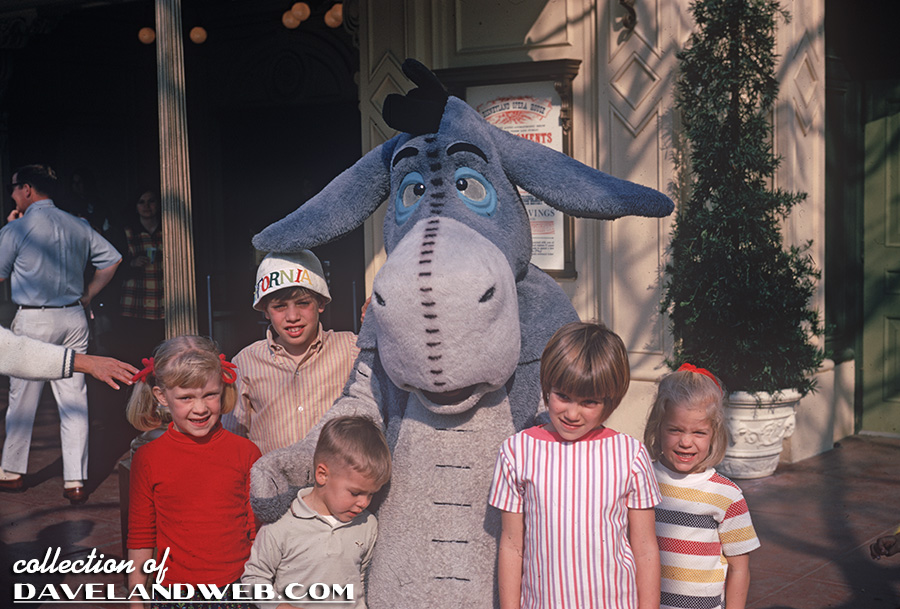 Just in case you want to see the Great Moments with Mr. Lincoln poster in the background: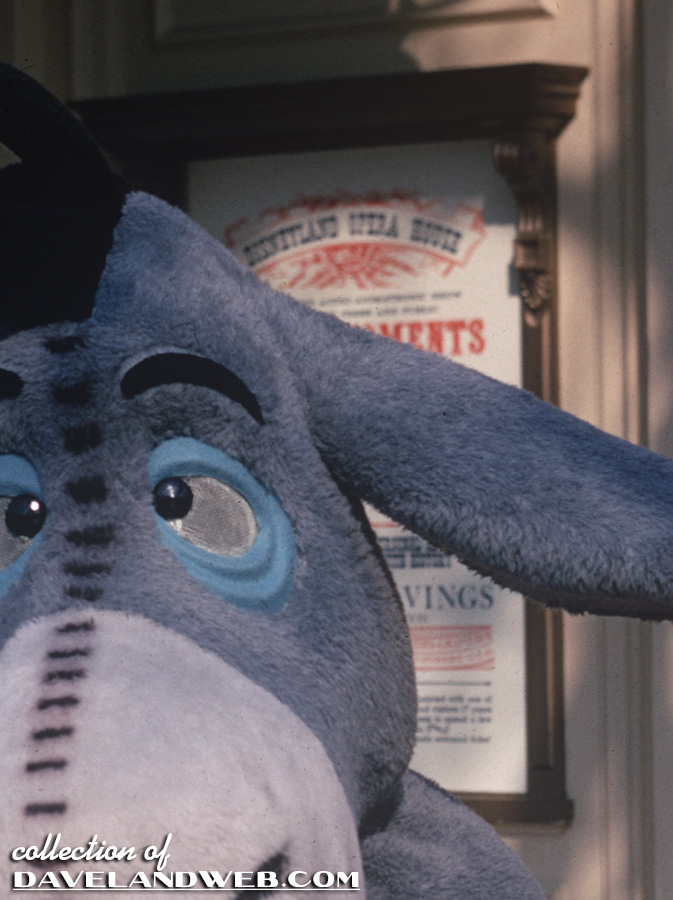 Tigger! It was a Winnie the Pooh kind of day, apparently. I assume (which can be dangerous) that this is also in Town Square since sequentially that would make sense.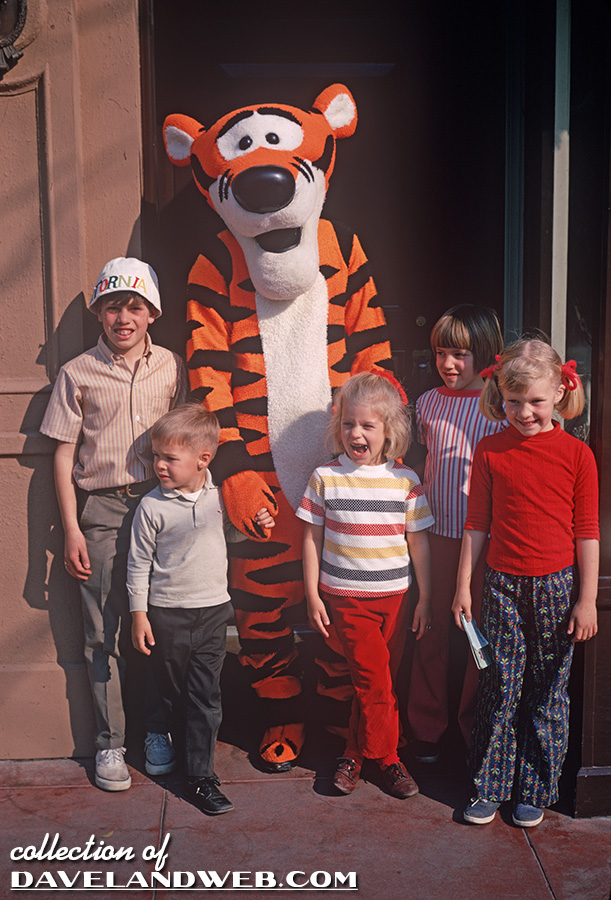 Both Tigger and Eyeore in one shot: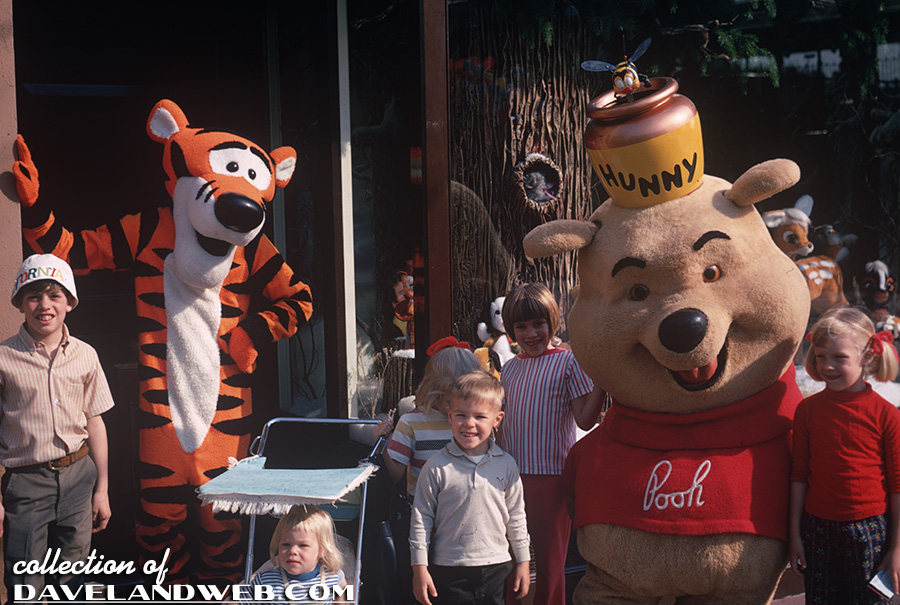 I had to zoom in for a detail of the "hunny" pot; what's sticking out of the tree? Is that another critter?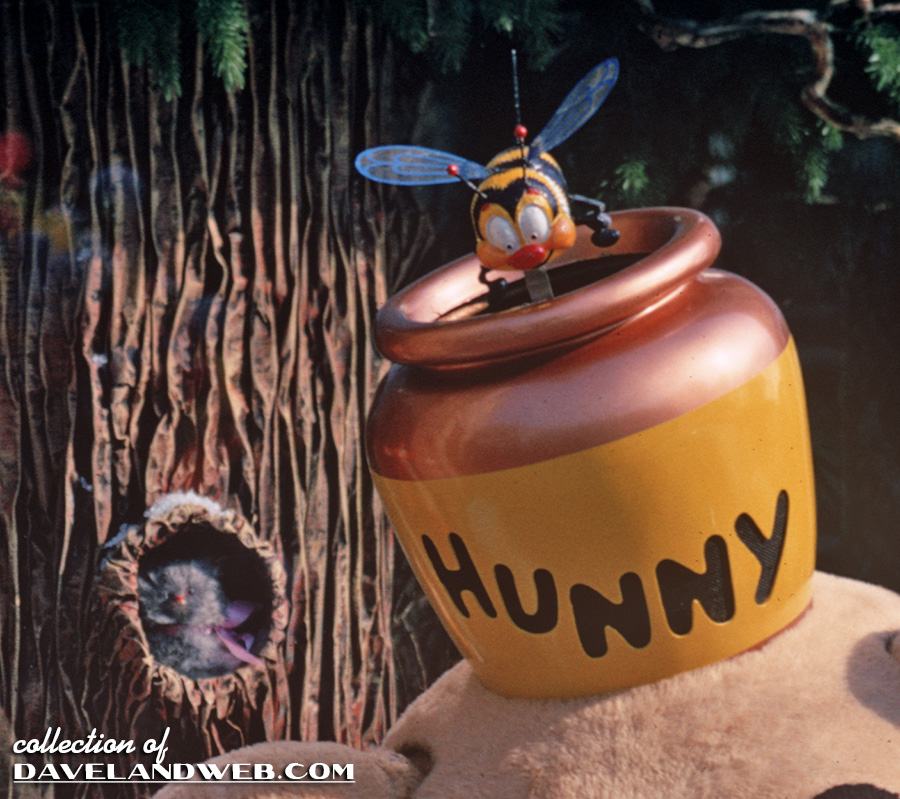 Mickey without the cane that we saw on Monday: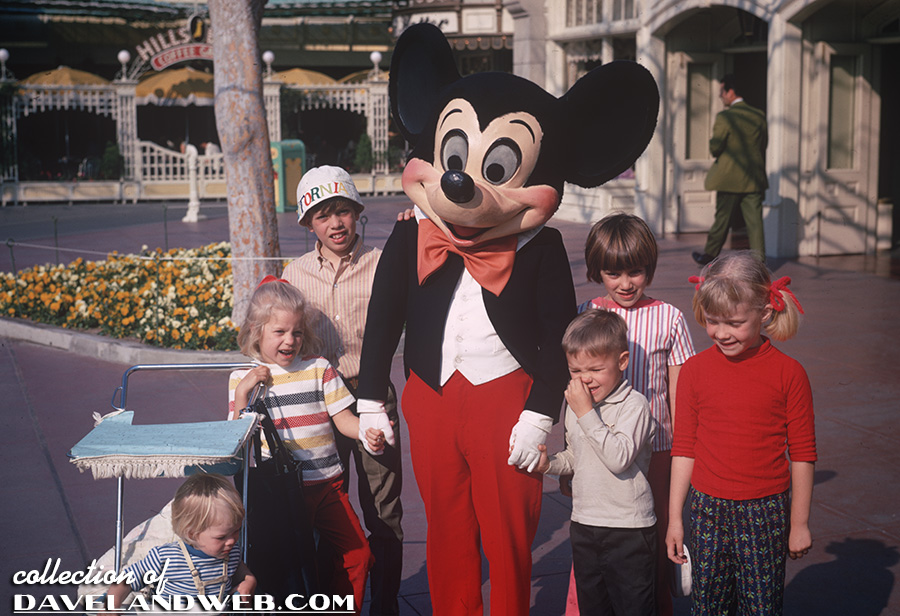 I hope he picked a good one.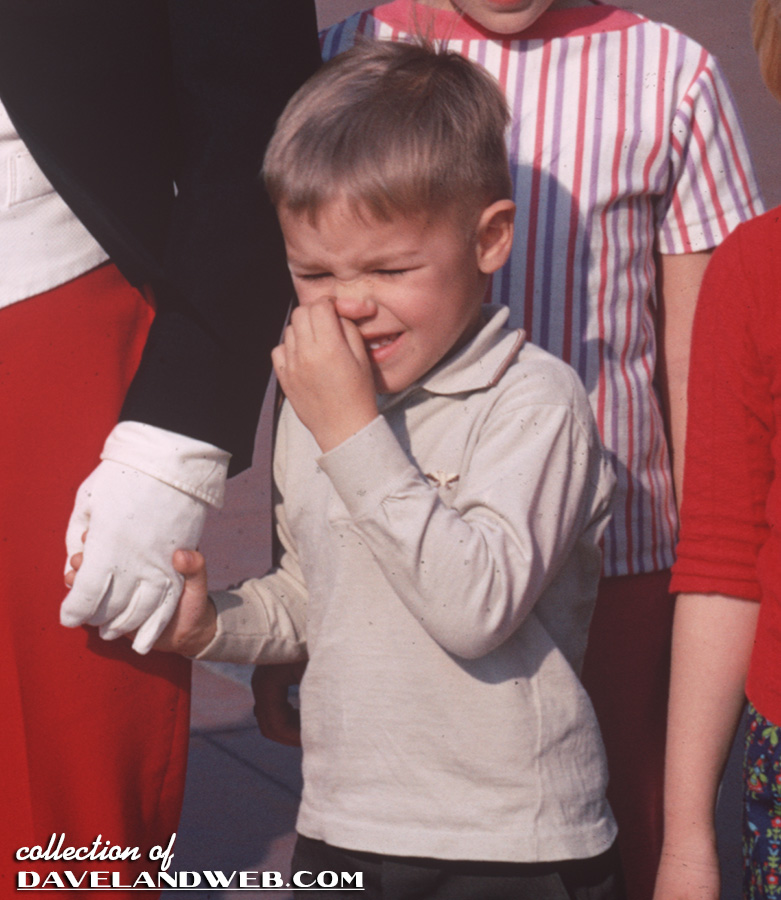 Look into my eyes if you dare…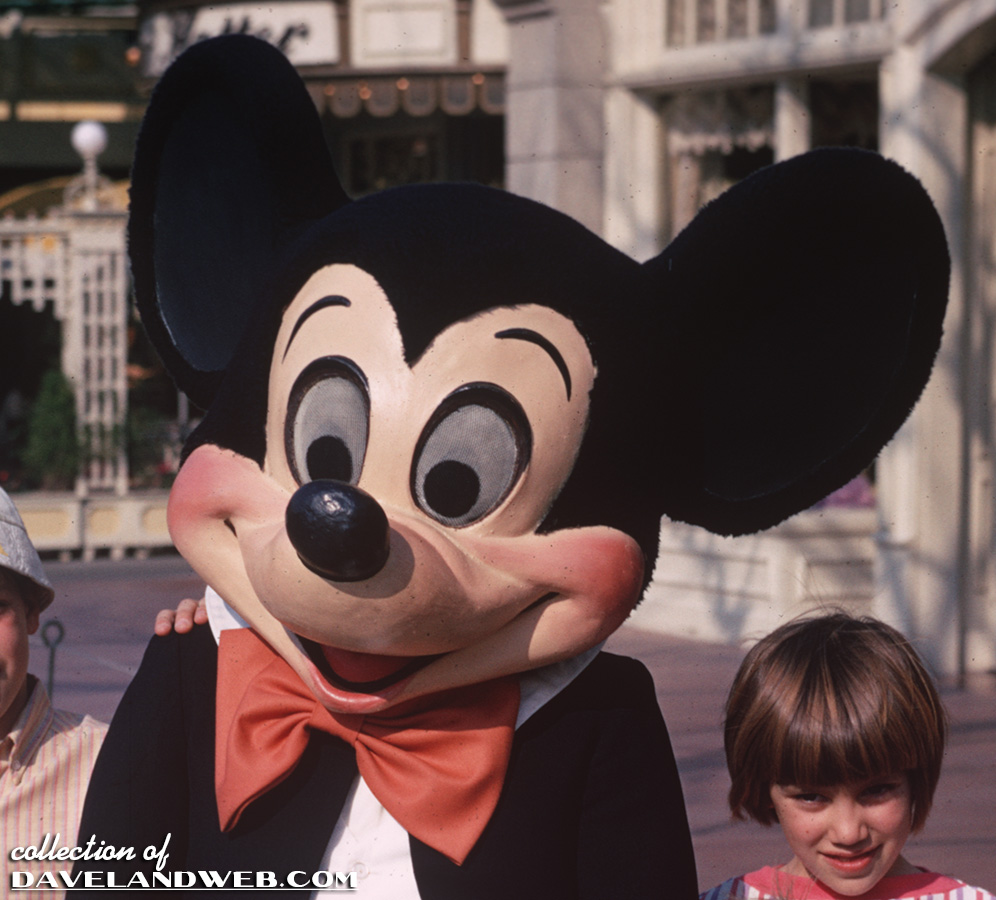 The moms wanted their chance with Winnie: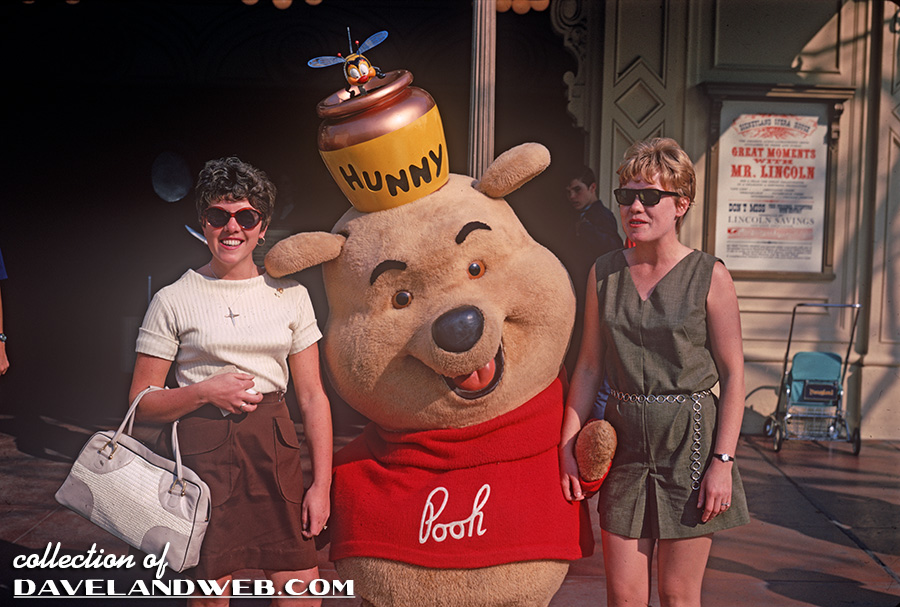 Another closeup of the "hunny" pot: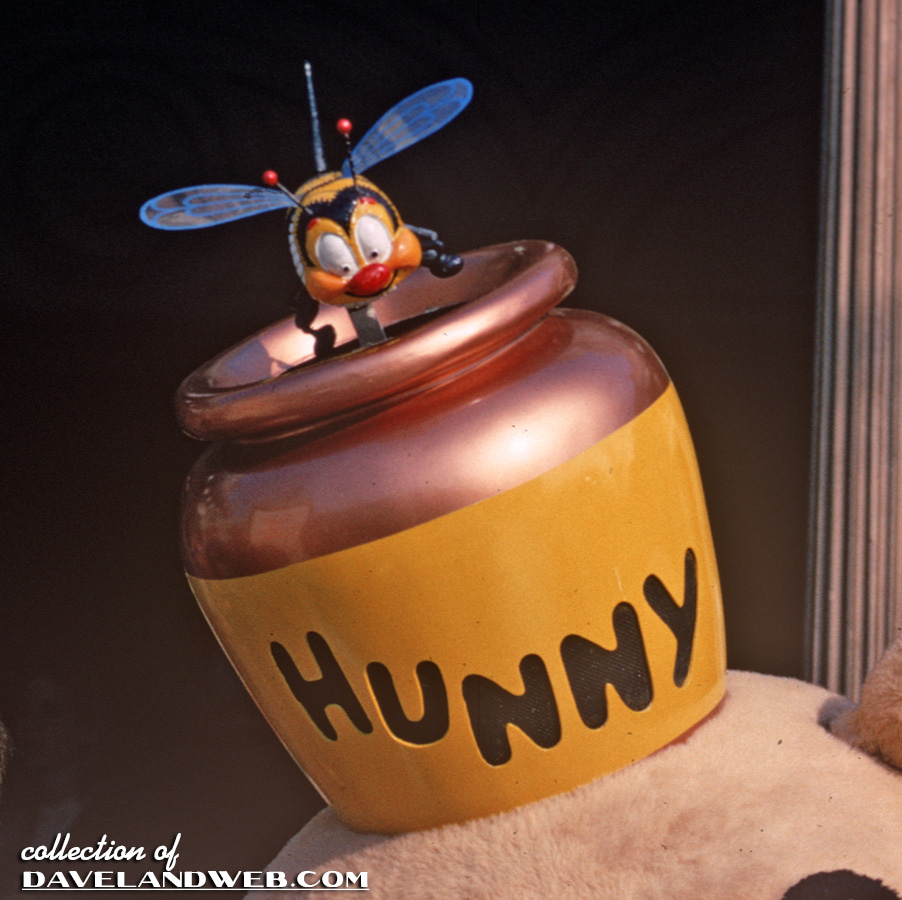 A better overall detailed view of the Lincoln poster: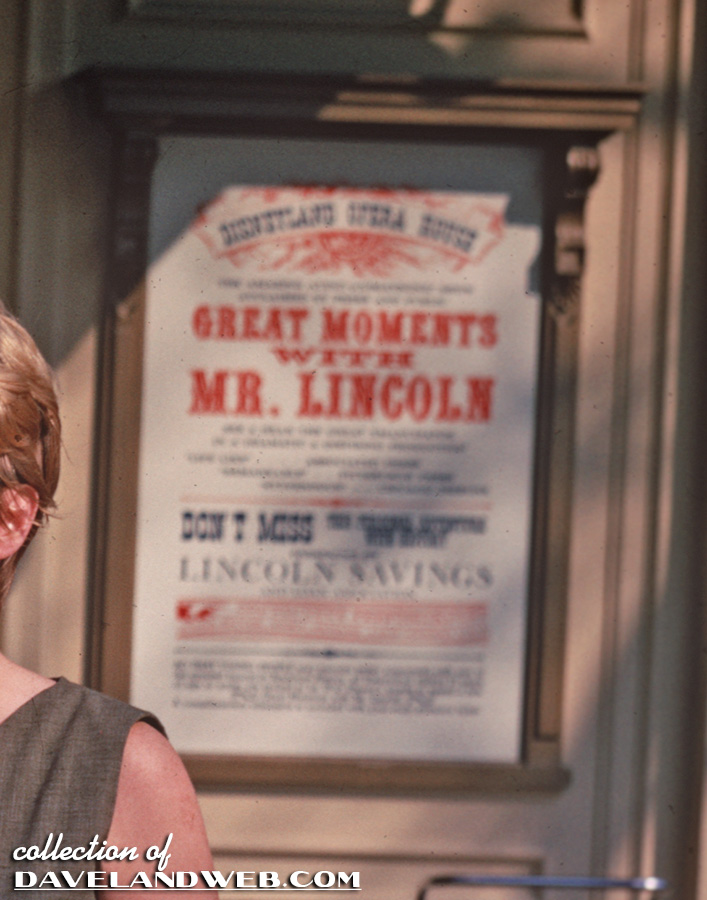 Here's a non-related shot from April 1970 at the entrance featuring poor Eyeore: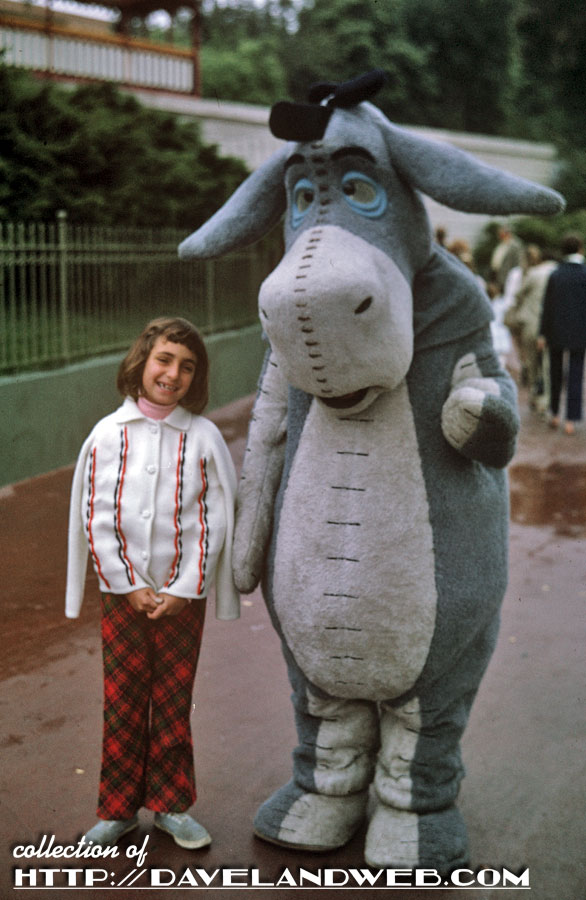 By 1970, the Skyway buckets had gone from round to semi-square: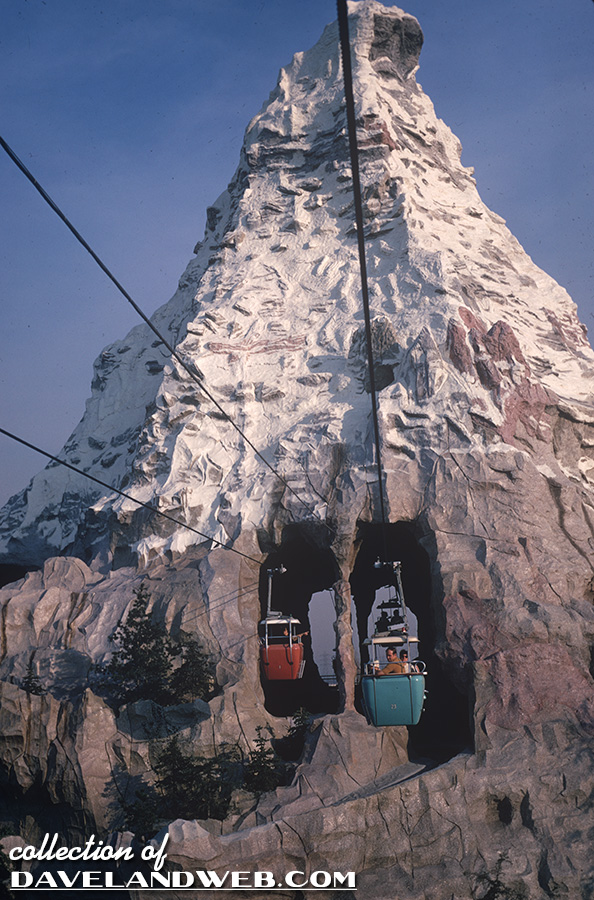 Bucket number one on the left; anyone care to ride 23? That's the one with our February 1970 family: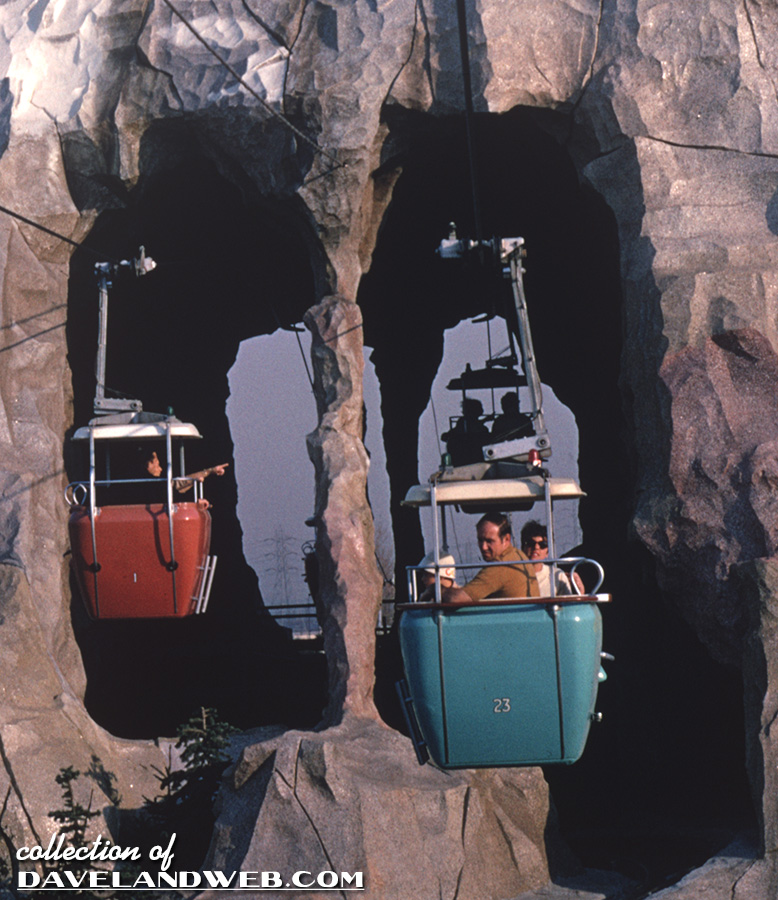 The last one to share was from the same batch; again, I "assume" it's along the Rivers of America, but I couldn't quite place it. Bueller? Bueller?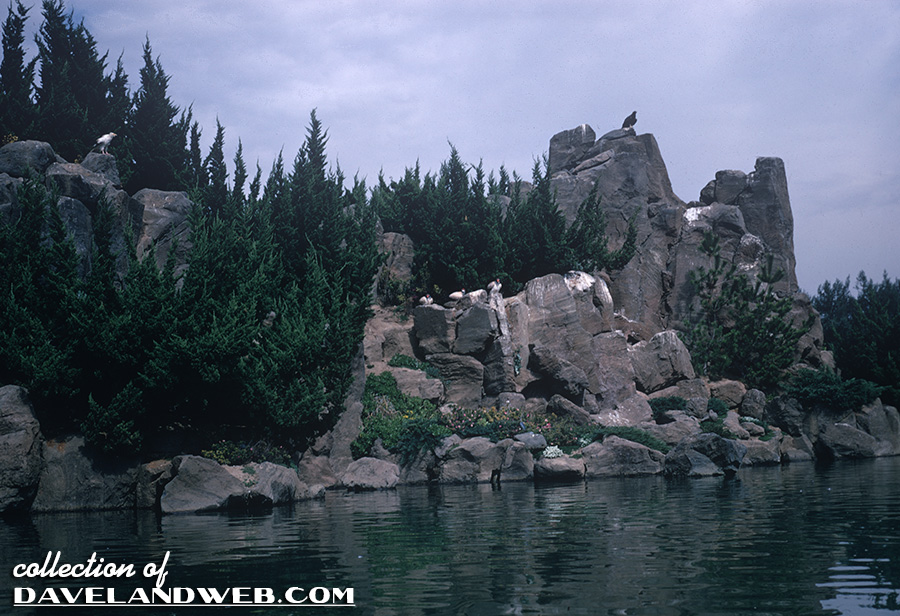 See more vintage and (semi) contemporary Disneyland photos at my
main website.