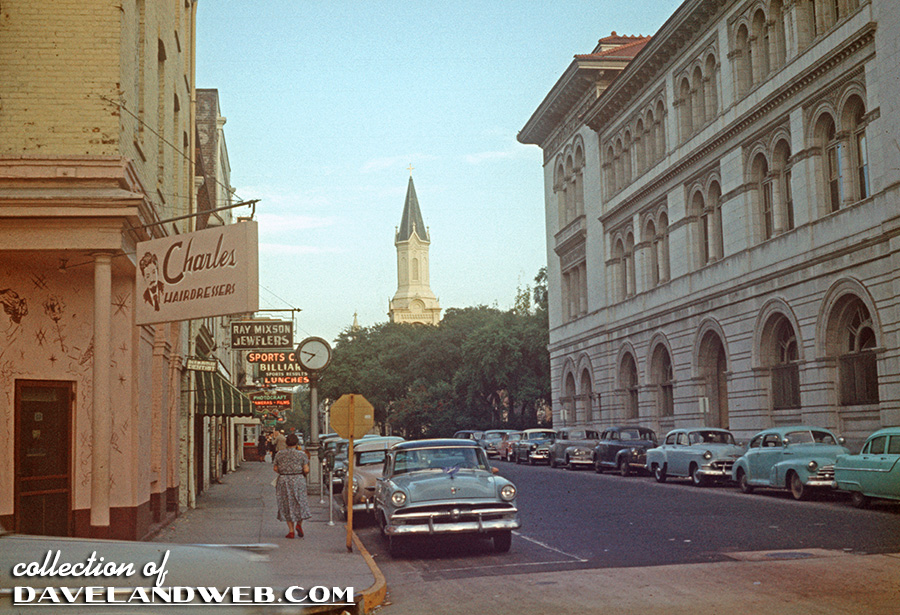 For this vintage 1950's image of Savannah, Georgia, the photographer was facing Wright Square, standing on Bull Street. In the background is the steeple of the Lutheran Church of the Ascension (as seen below in 2007):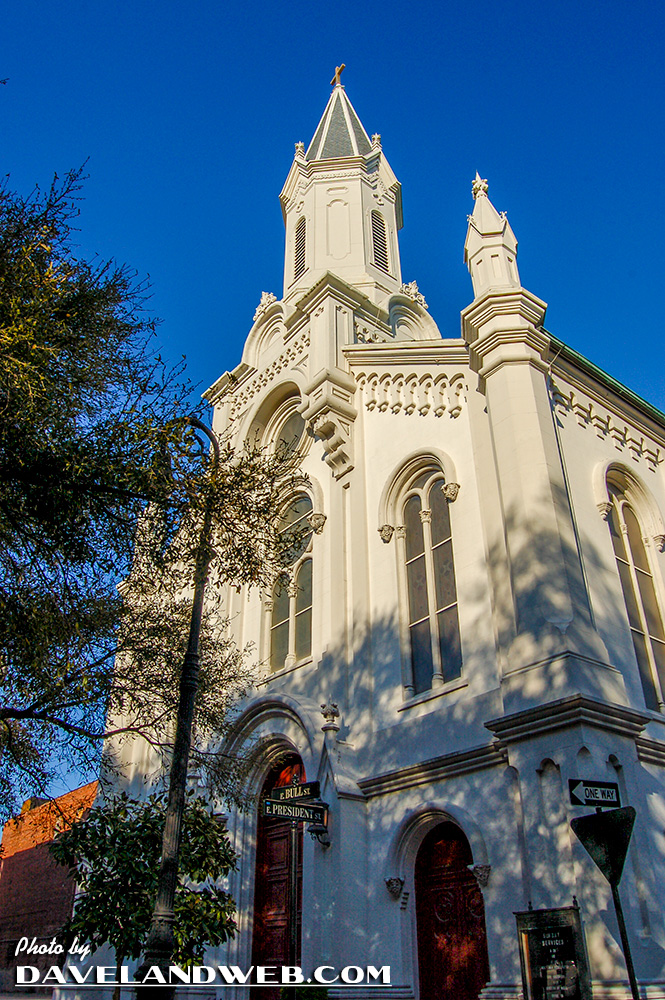 …and 2013 (below). Built in 1843, the building was occupied by Union soldiers during the Civil War.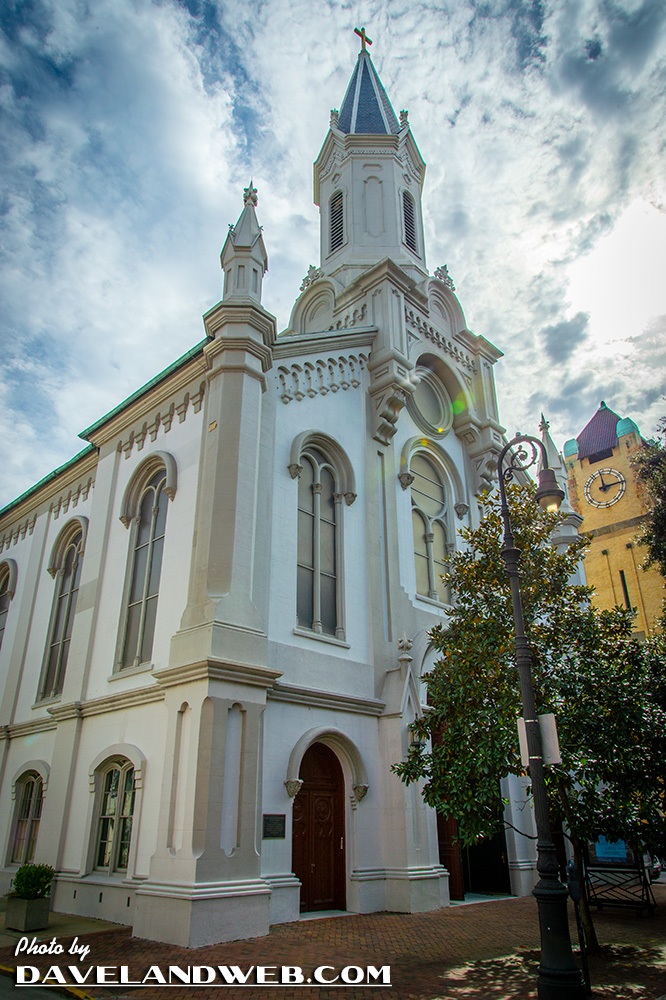 The building that was on the right of the photographer is U.S. Post Office and Court House, as seen in this 2009 shot below. It is now referred to as the Tomochichi Federal Building and U.S. Court House. Built between 1894 and 1899, it was enlarged in 1932.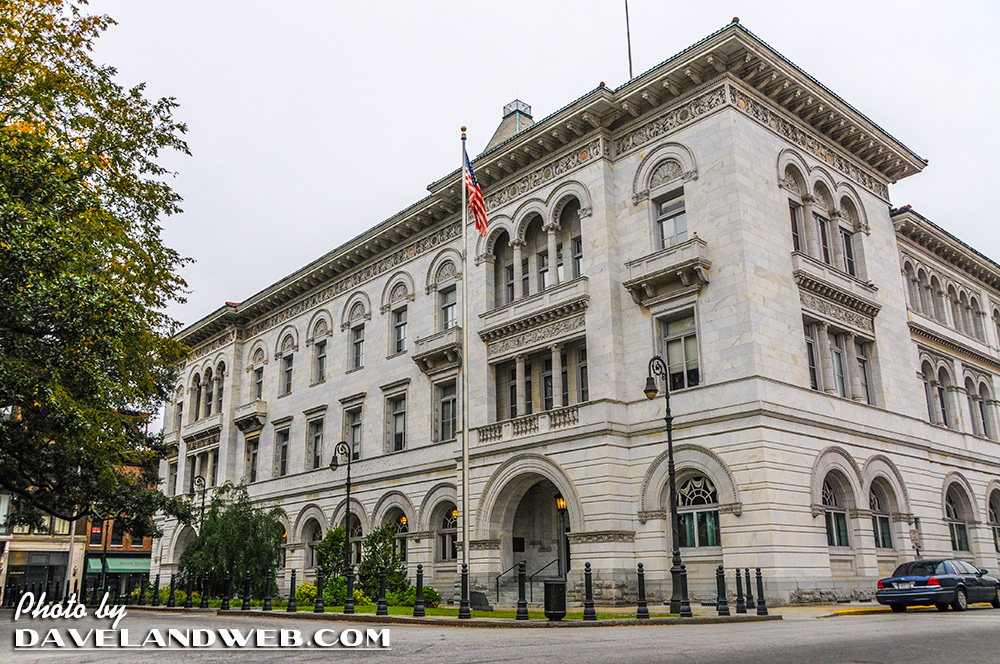 I believe all of the businesses have changed since then. Let's take a look at what was there: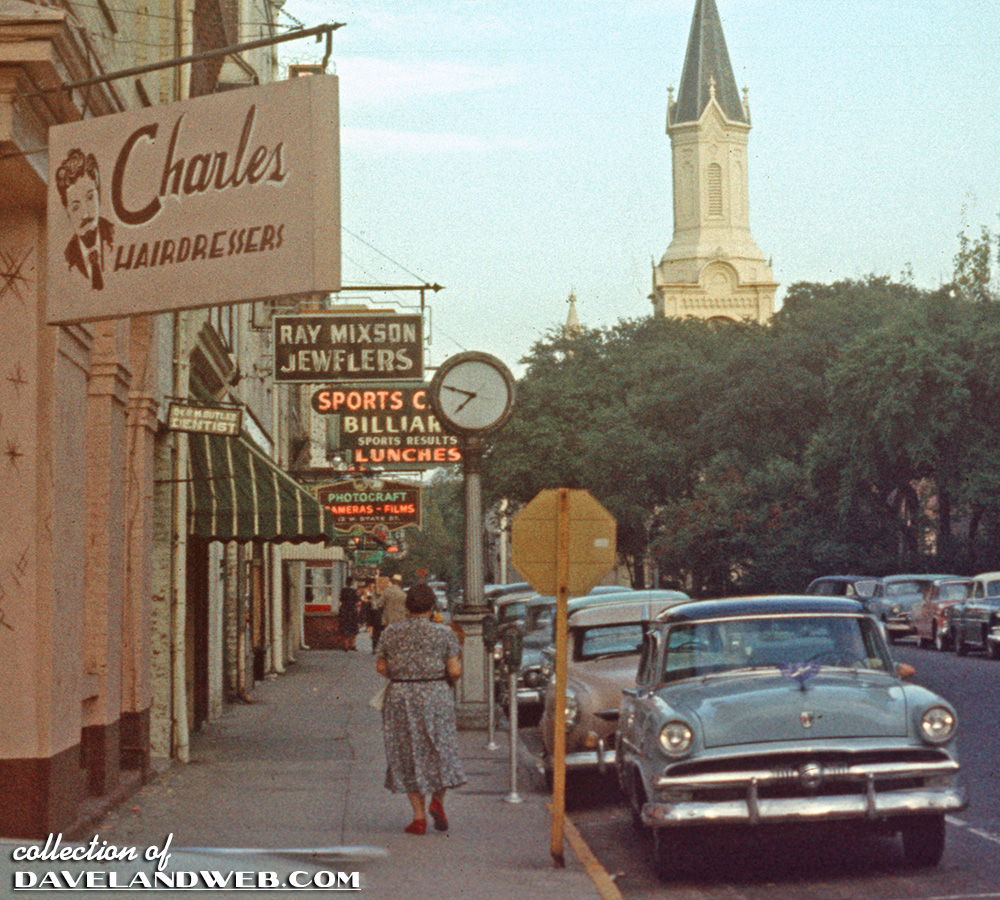 Charles Hairdressers, Dr. M. Butler (Dentist), Ray Mixson Jewelers, Sports C_____ (billiards, sports results, and lunches!), and Photocraft.
See more Wright Square in Savannah photos at my
main website.