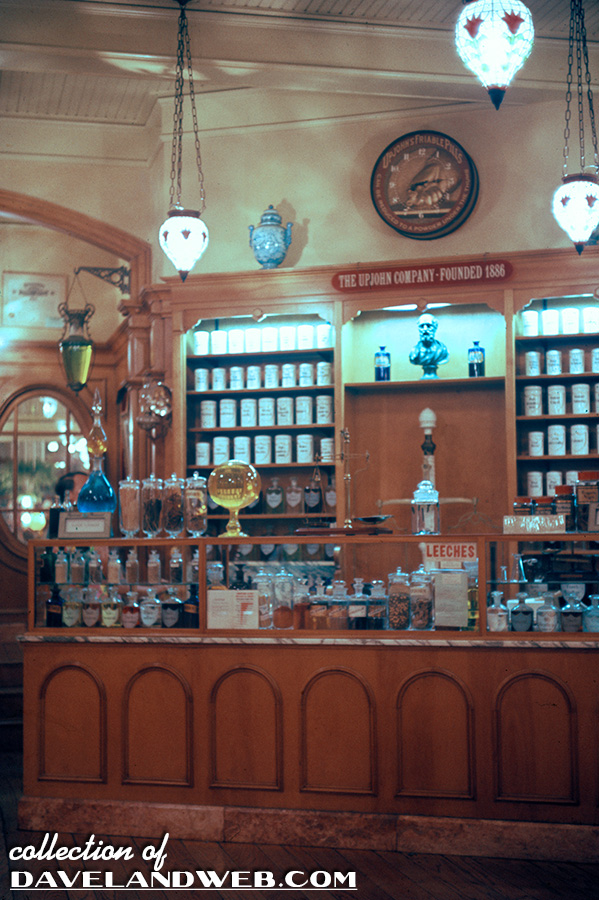 The Upjohn Pharmacy was a staple along Disneyland's Main Street until 1970. The exhibits inside touted the pharmaceutical manufacturing firm that had been founded in 1886 in Hastings, Michigan, by Dr. William E. Upjohn, an 1875 graduate of the University of Michigan medical school. The company was originally formed to make friable pills, which were designed to be easily digested. These could be "reduced to a powder under the thumb," which was their big selling point. Note the slogan on the clock detail below: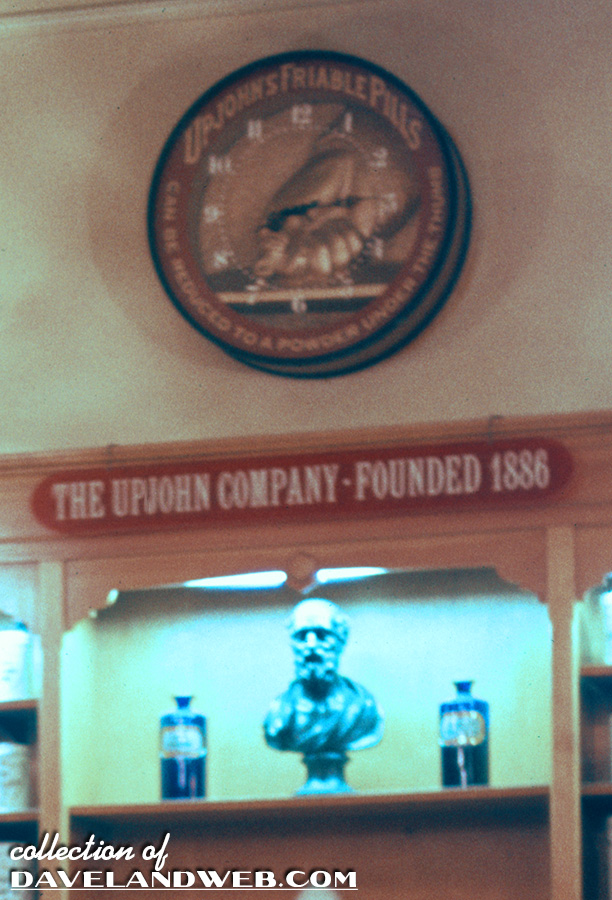 These "friable pills" dissolved in the stomach, releasing the active ingredient into the bloodstream and letting patients feel their effects. The patent was granted in February 1885, which helped the business to grow and made possible the founding of the The Upjohn Pill and Granule Company in 1886 in Kalamazoo. What else did you get to see at the Main Street Upjohn Pharmacy? Leeches. I think I'll pass on that one.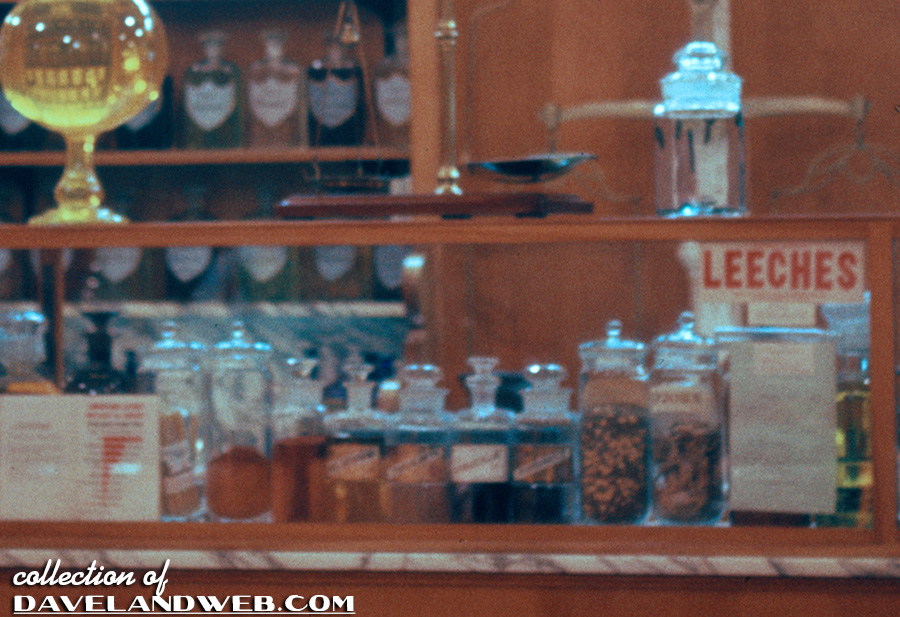 For this previously posted shot, the accompanying publicity caption was this:
A slightly-scary exhibit makes Cathy Smith's eyes pop as she looks at a jar of leeches, the flat worms once considered very important in medicine. As part of the treatment of a variety of ailments, the creatures were used to draw blood from patients.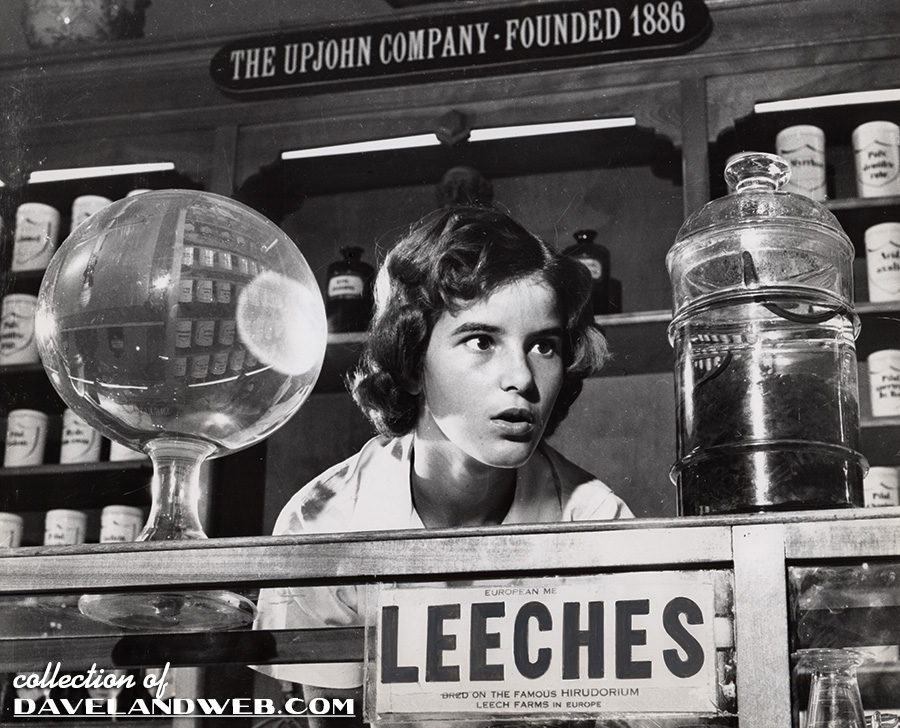 This previously posted 1960 image gives another vantage point of the Pharmacy: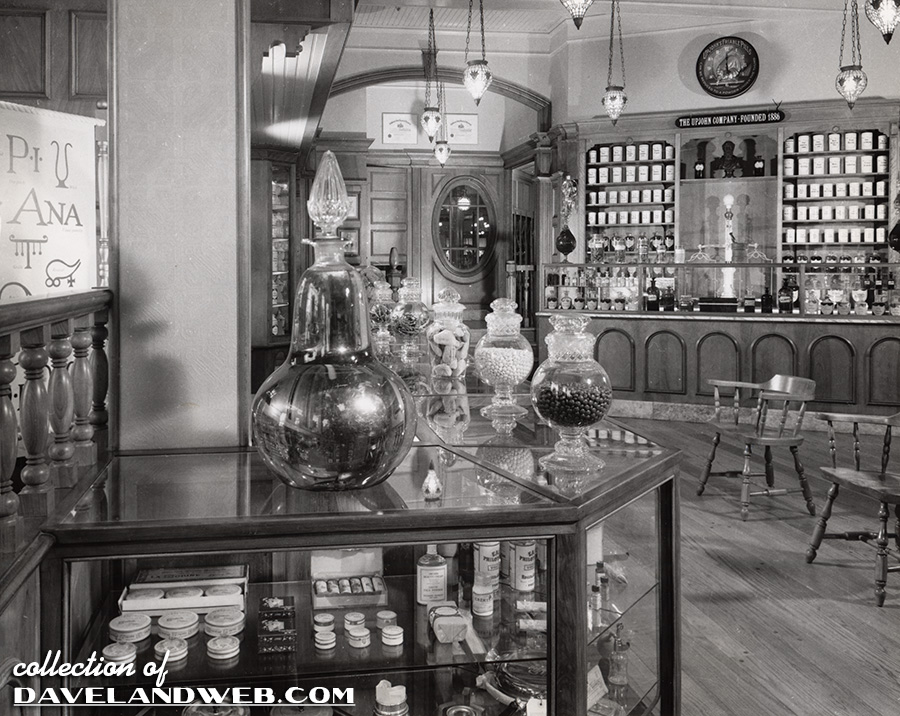 …and a better detail of the clock: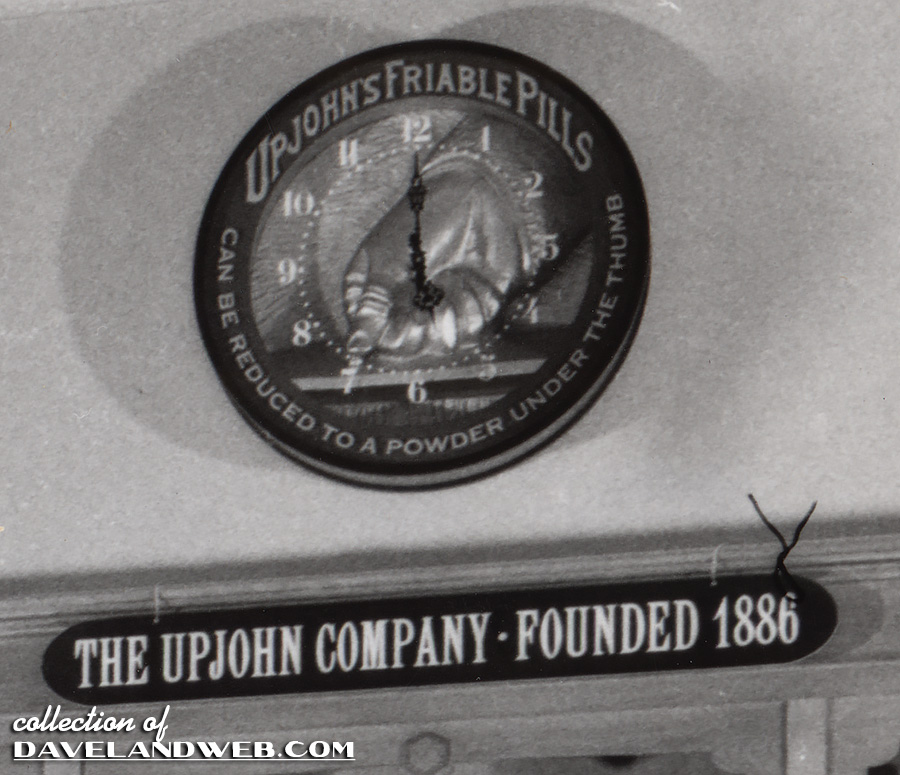 Upjohn went defunct in 1995, only to be briefly resurrected in 2015 by its then owner, Pfizer, who used the Upjohn name for the manufacturing of drugs with patents that had expired. The name disappeared again in 2020 when Pfizer merged Upjohn with Mylan and came up with the name Viatris.
See more Disneyland Upjohn Pharmacy photos at my
main website.