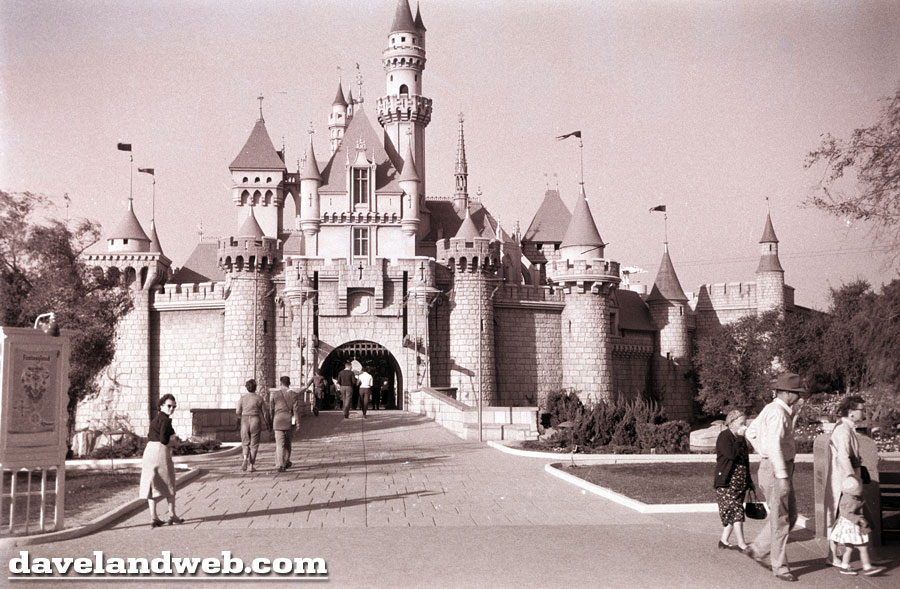 This undated batch of black and white negatives is a fantastic look at Storybook Land (and a few other cool places, too, as you'll see in tomorrow's post). Based upon the sign to the left of the Castle and the way Storybook Land looks (with no Matterhorn in the background), I would guess that these negatives date to about 1957 (or thereabouts). So sit back and enjoy this trip in (of course!) chronological order. Our first view is of the village from Alice in Wonderland: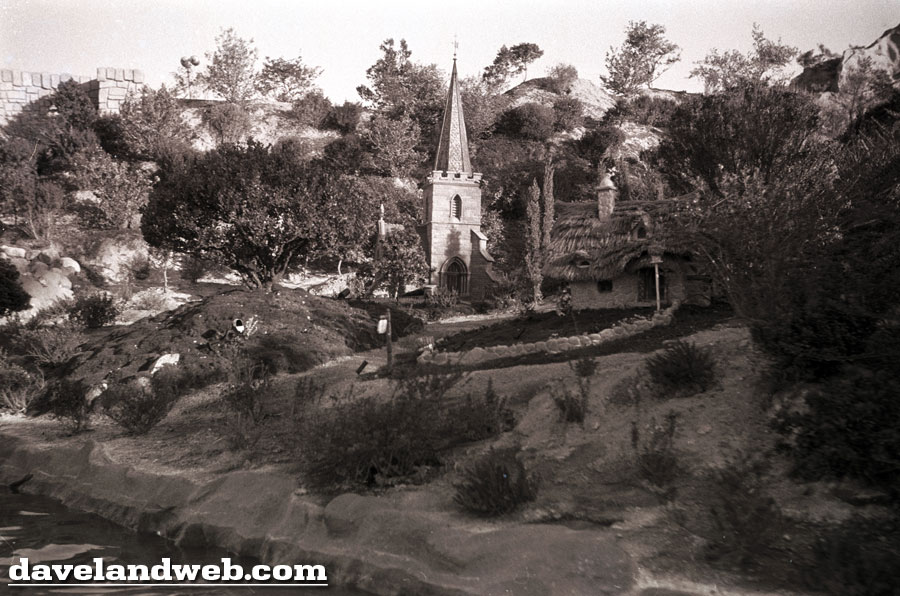 A beautiful shot of the original Toad Hall area: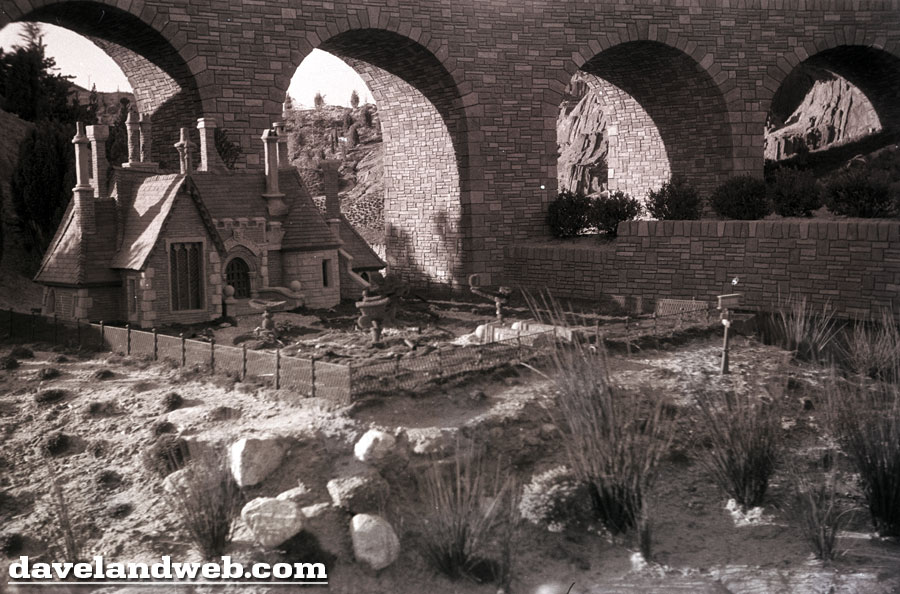 The home of the seven dwarfs looks empty: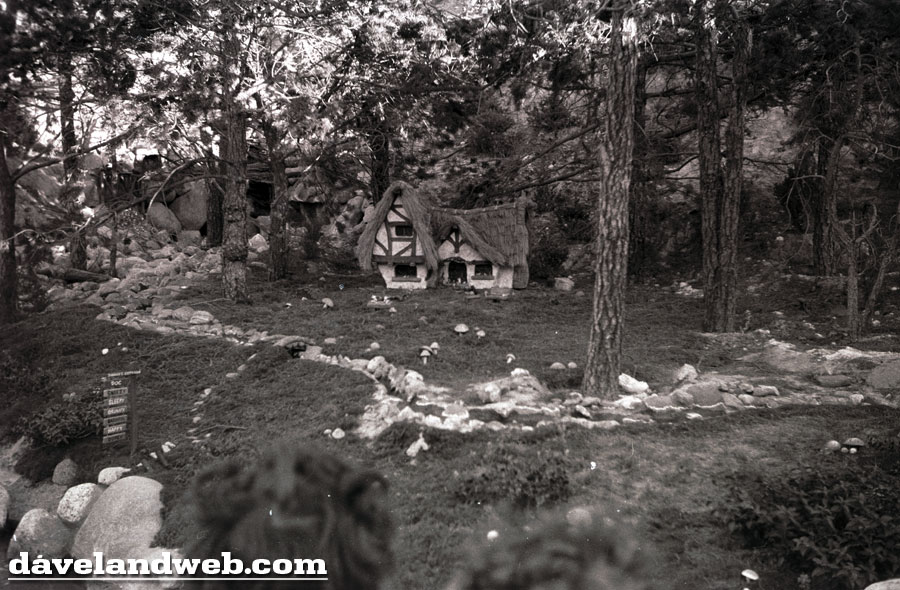 of course I had to zoom in on their signage: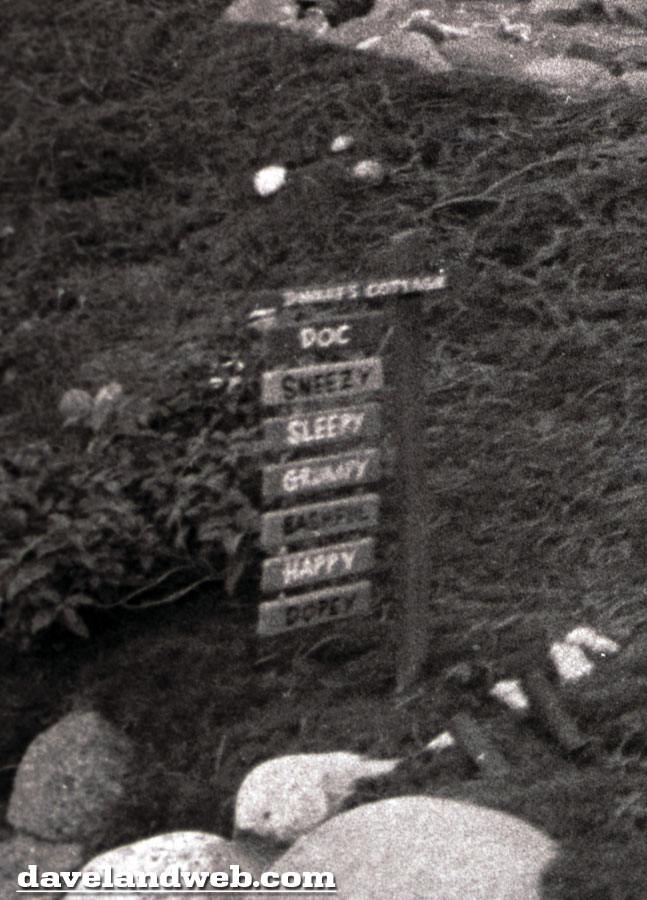 Can't miss taking a shot of Cinderella's Castle: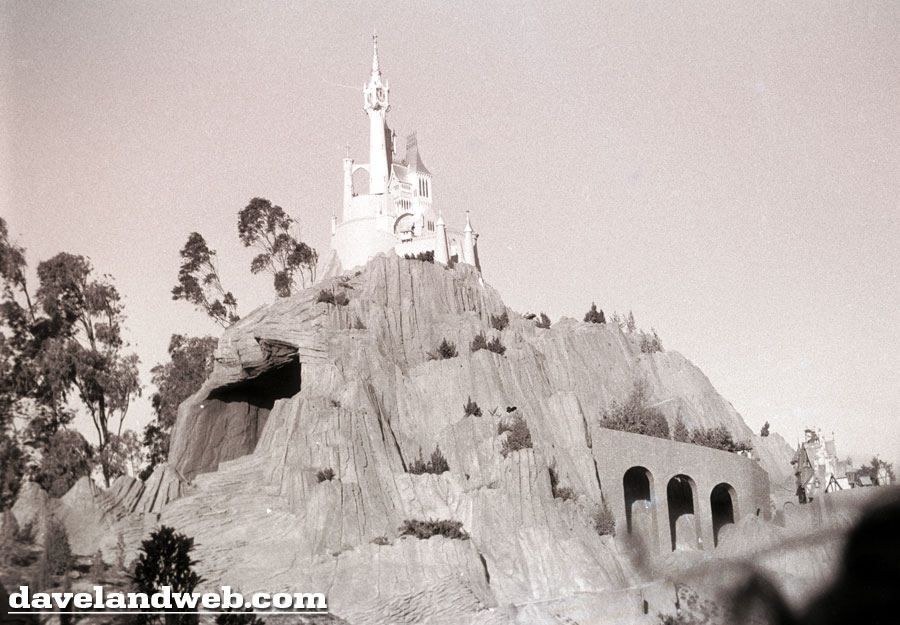 Whoa! Here comes Casey Junior above us!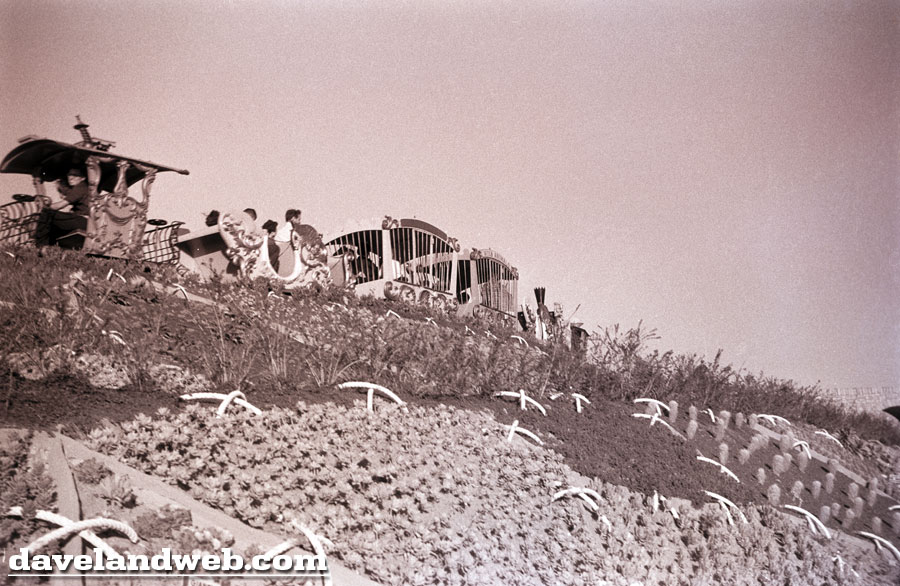 This looks like your normal shot of the Windmill area...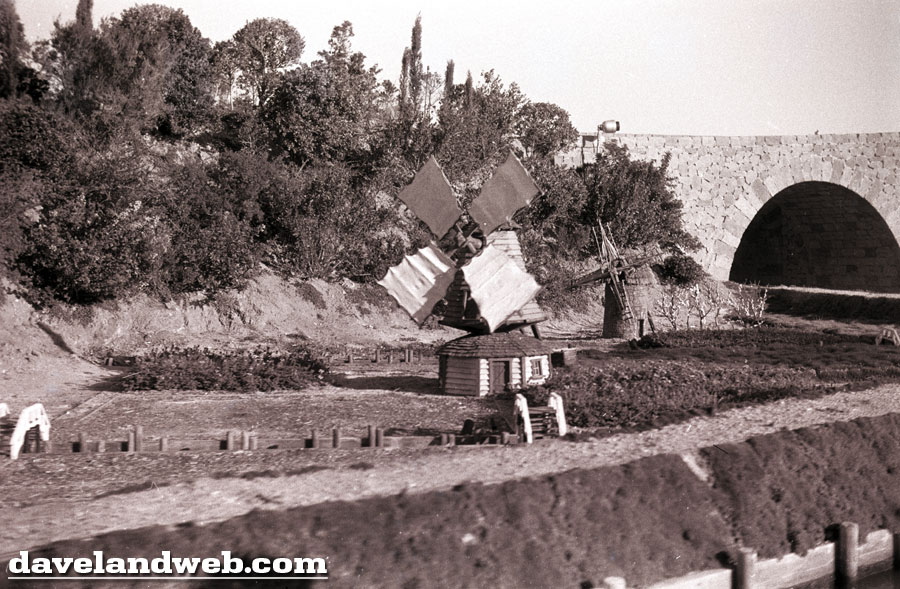 Until we zoom in closer and see what appears to be an empty light socket waiting for a bulb!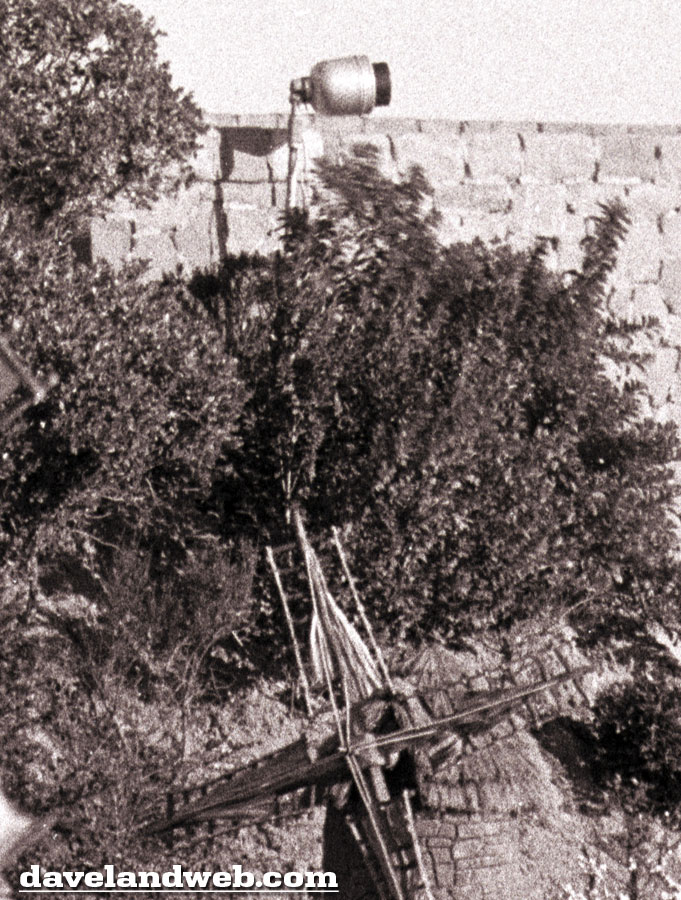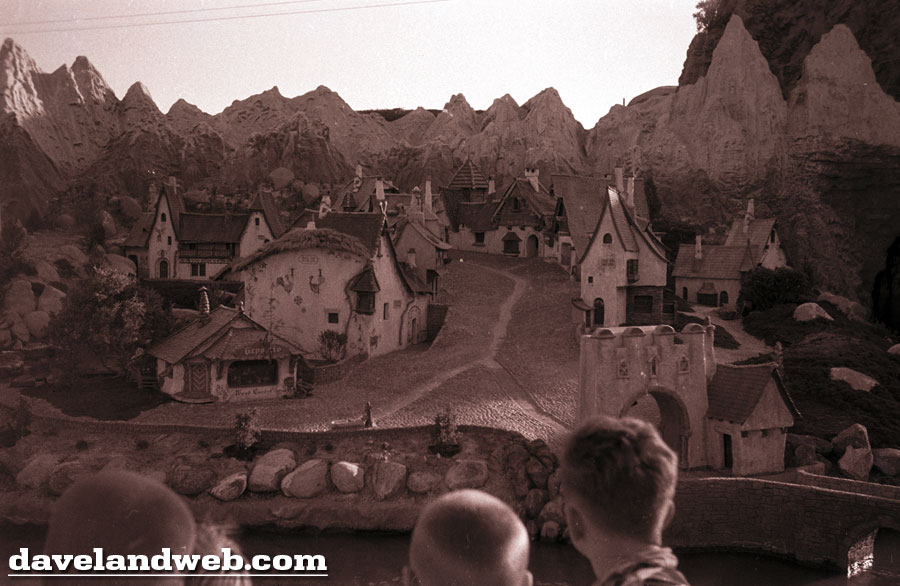 Storybook Land has always been fascinating to me; the attention to detail blows my mind. This is one journey I would love to have go much slower, as the Canal Boats race by too quickly to notice everything. I'm sure that's the point to keep the guests coming back!
See more Disneyland Storybook Land photos at
my regular website
.