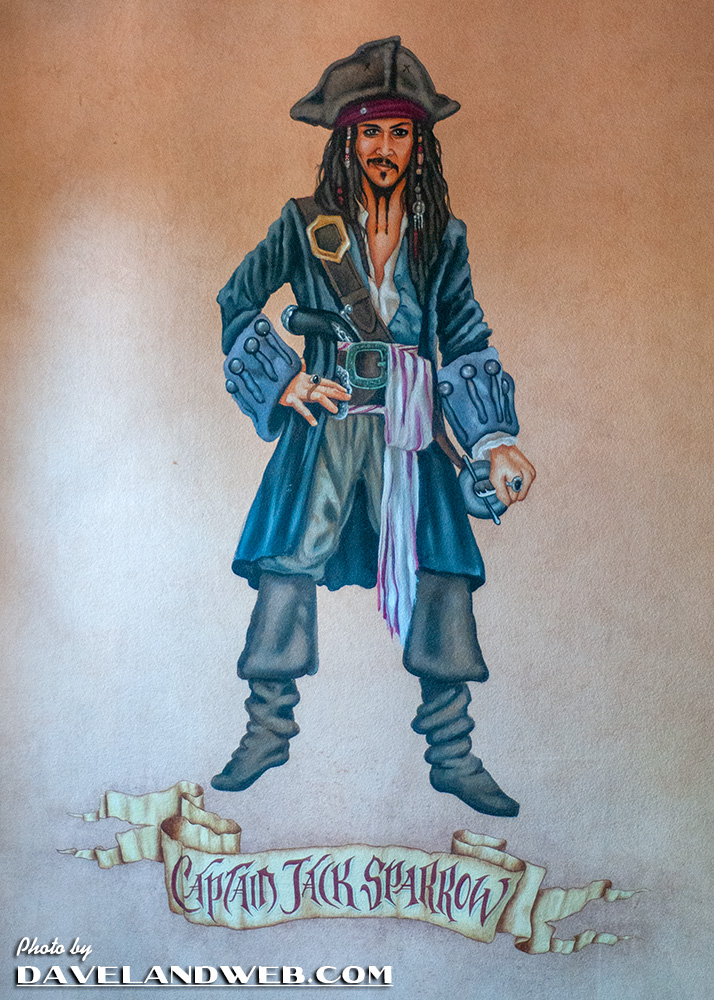 Let's start counting...you saw him first on the wall of the "Pirates of the Caribbean" attraction at Disneyland (thanks for the reminder, Connie!)...and you saw him at The Costurera...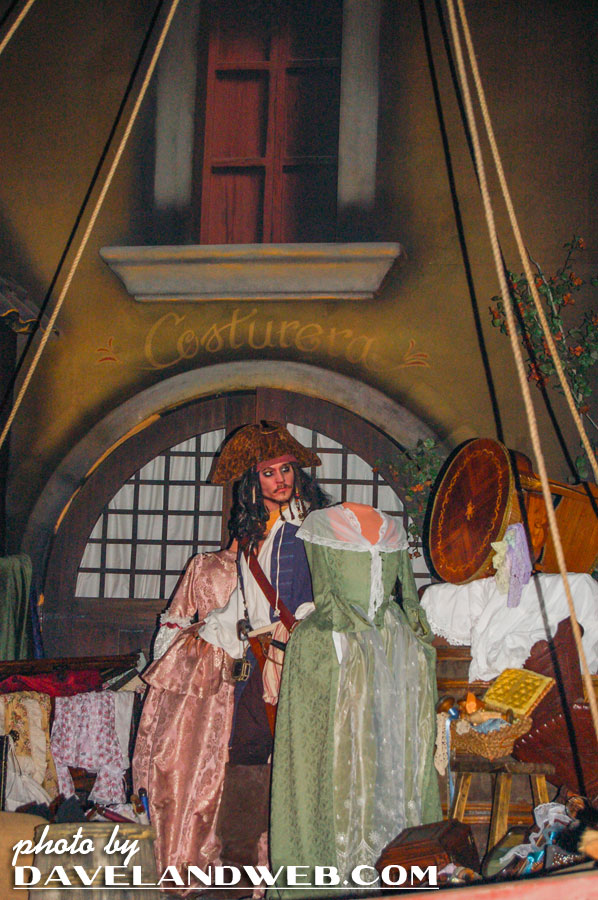 followed by his surprise appearance popping out of a barrel: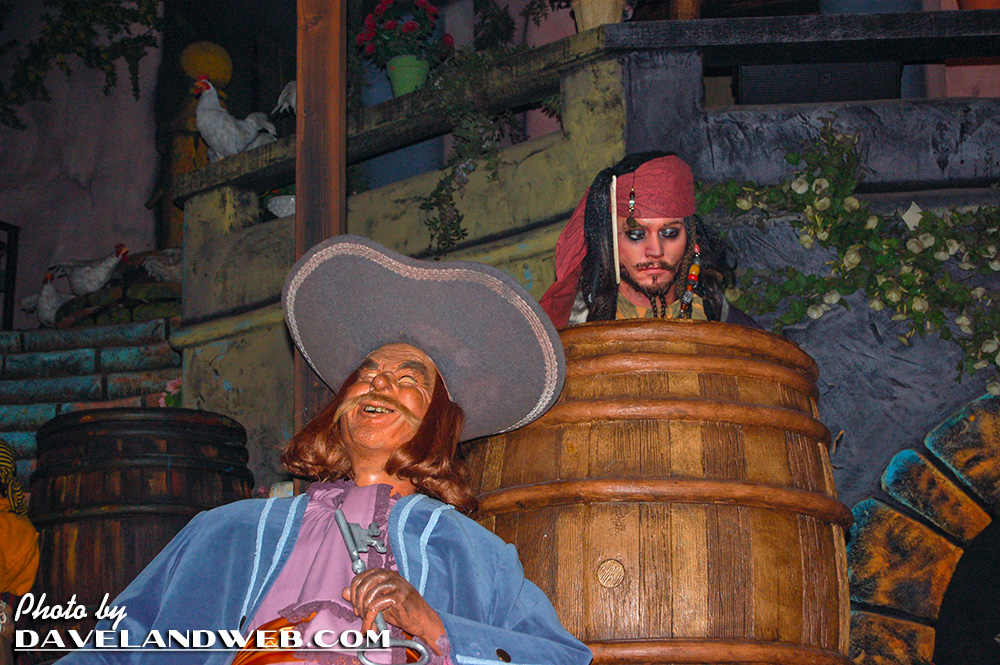 Next he was shown in a treasure room at the end of the POTC attraction: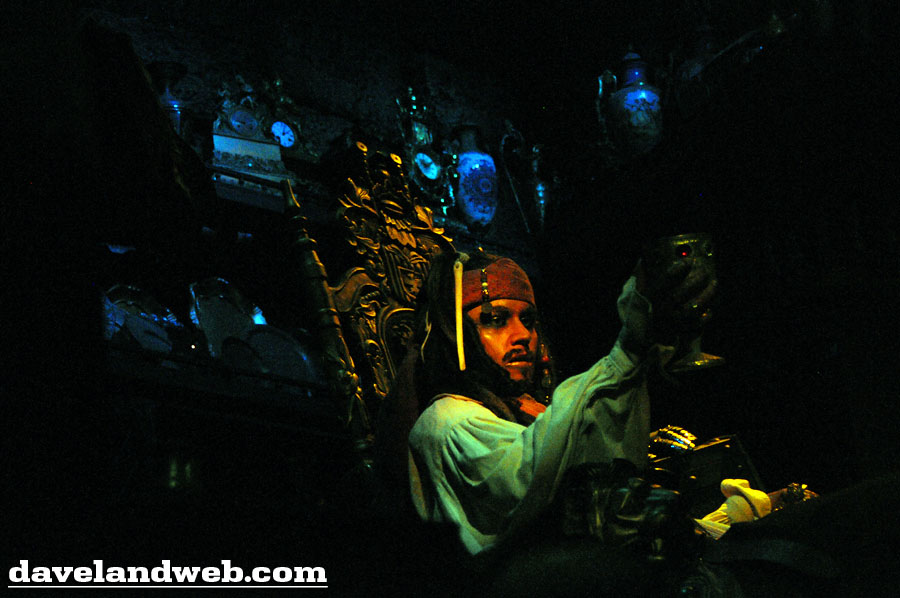 But that was only the beginning...Johnny Depp's characterization of Jack Sparrow wandered the streets of New Orleans Square: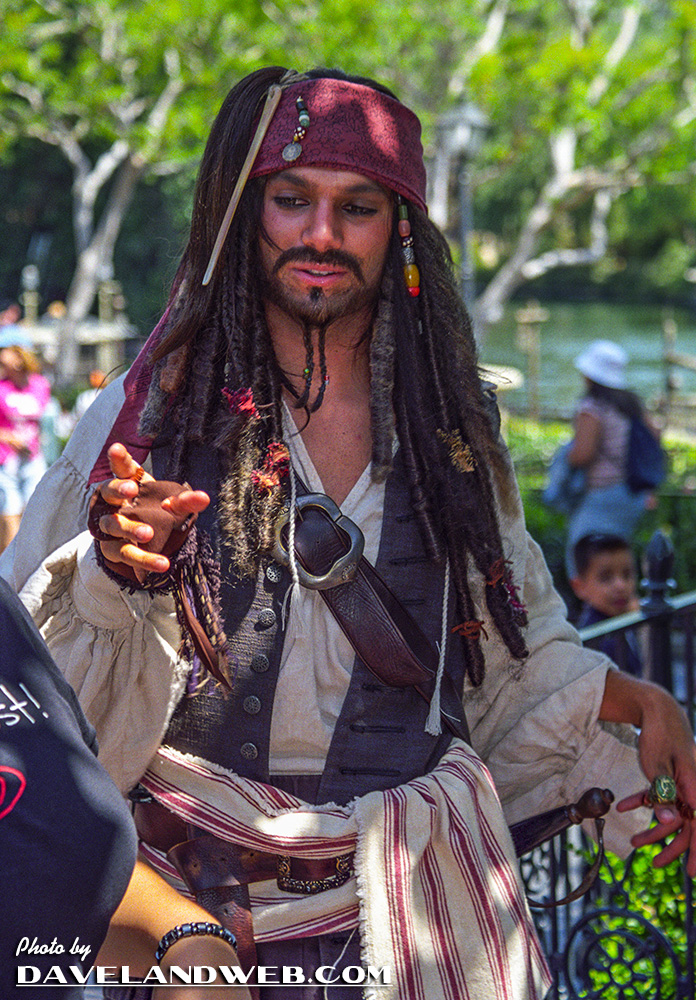 posed for pictures on Tom Sawyer's Island: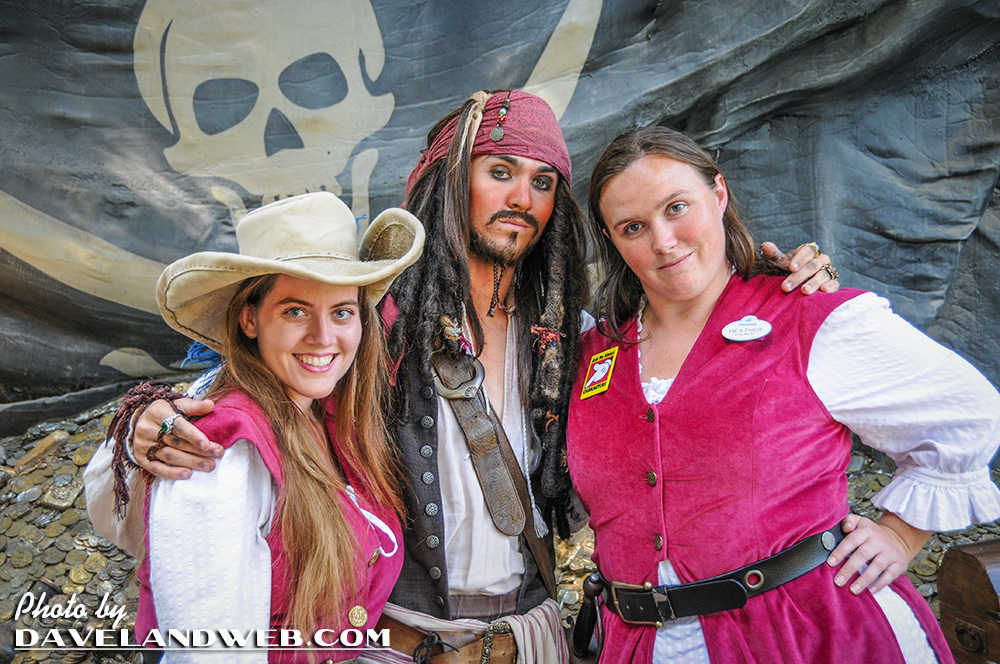 ...and engaged in some thrilling swordplay on the Rivers of America: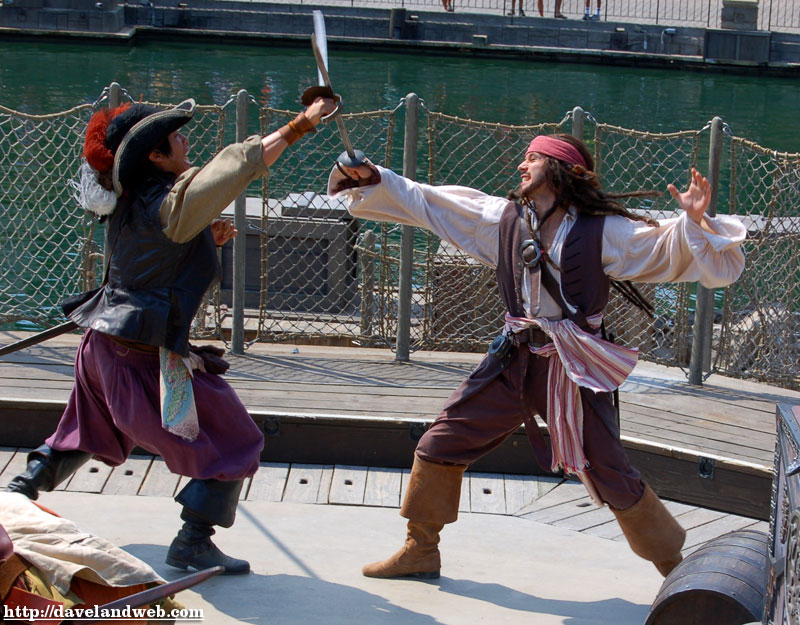 It shouldn't come as any surprise that the runaway hit of Tim Burton's "Alice in Wonderland" has gotten Imagineers to begin testing 2 Johnny Depp-inspired audio animatronic figures for the Fantasyland Dark Ride: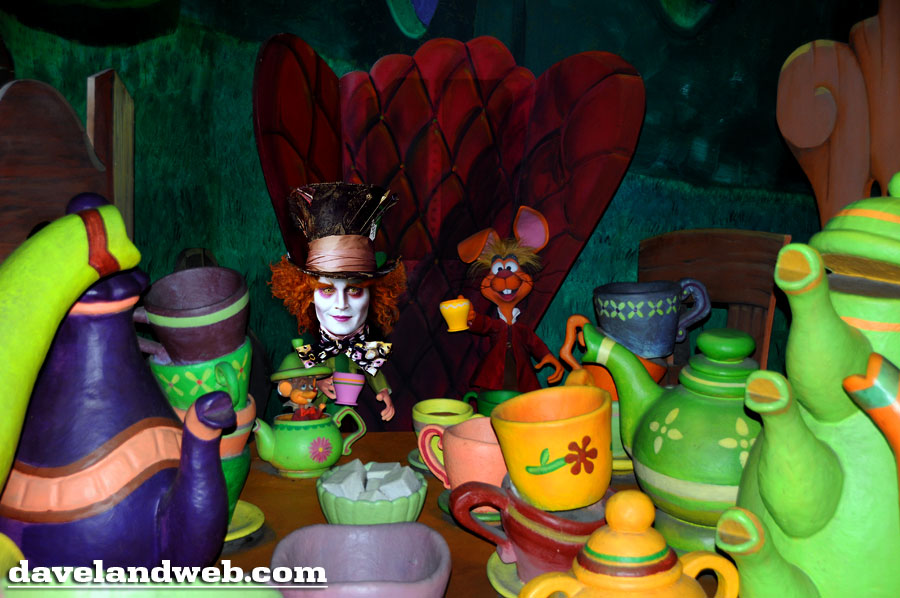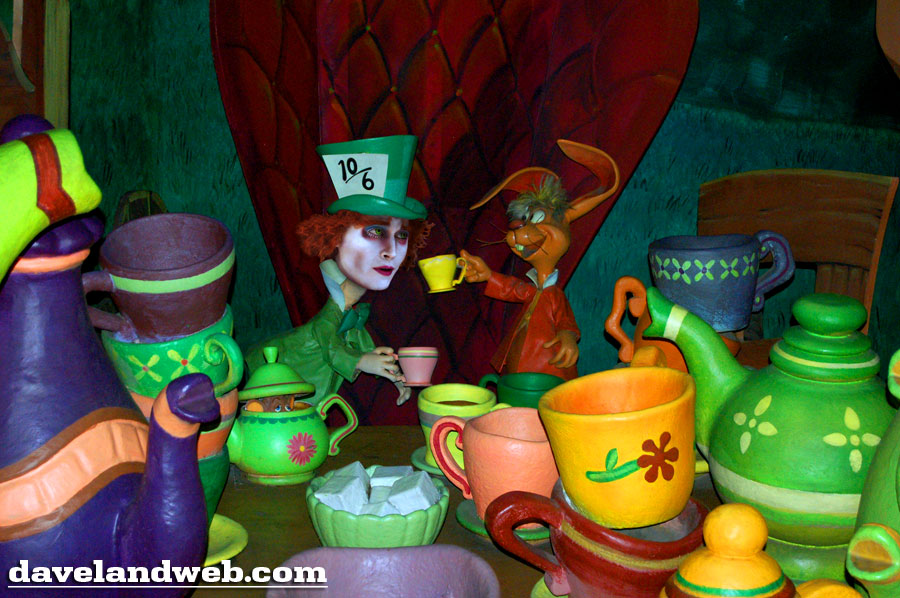 Who knows where he'll turn up next at Disneyland: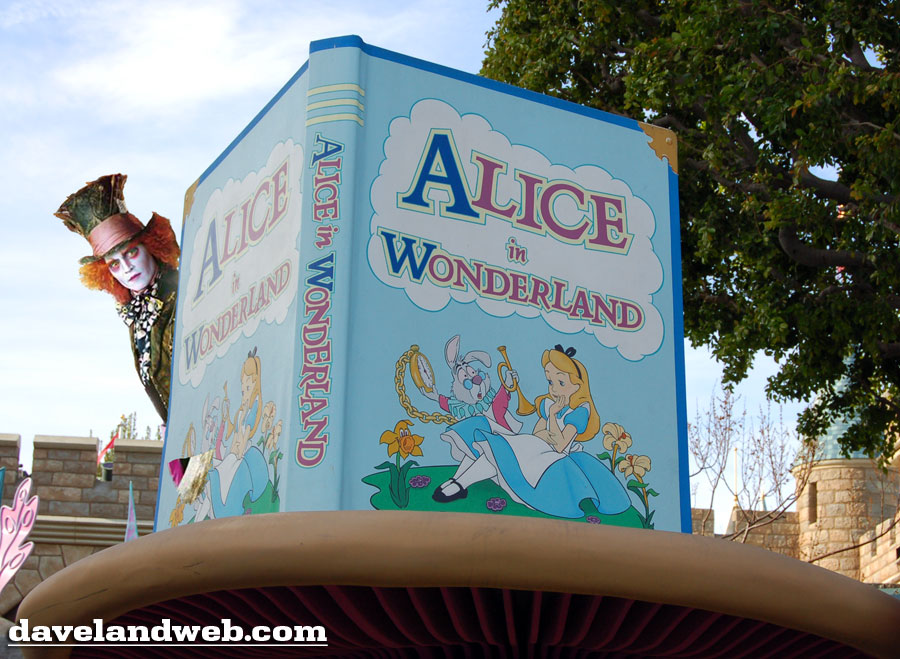 What are your thoughts on this?
See more Disneyland photos at
my regular website
.