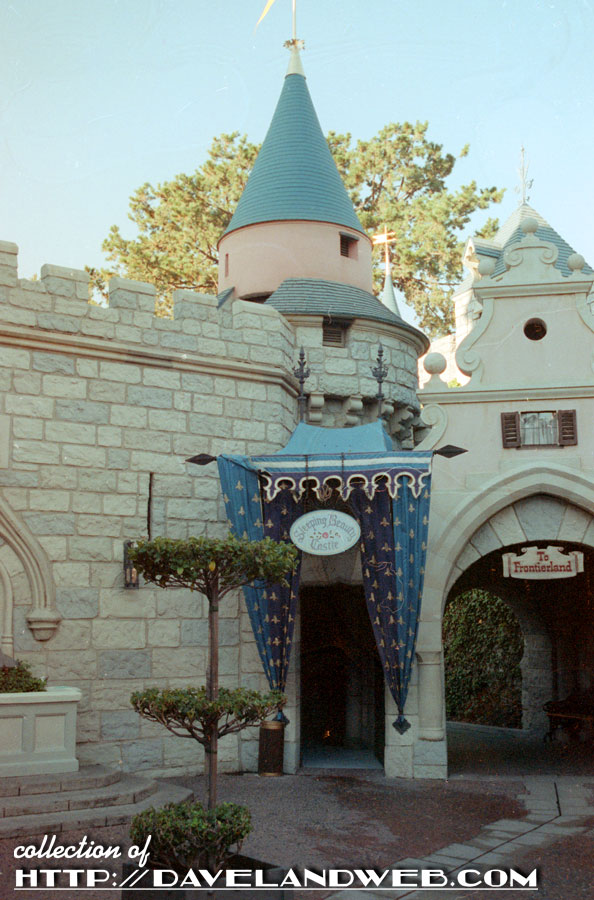 I believe that the original Sleeping Beauty Diorama was gone at the point this 1980s photo was taken, having been replaced with the "Barbie Doll" version in 1977.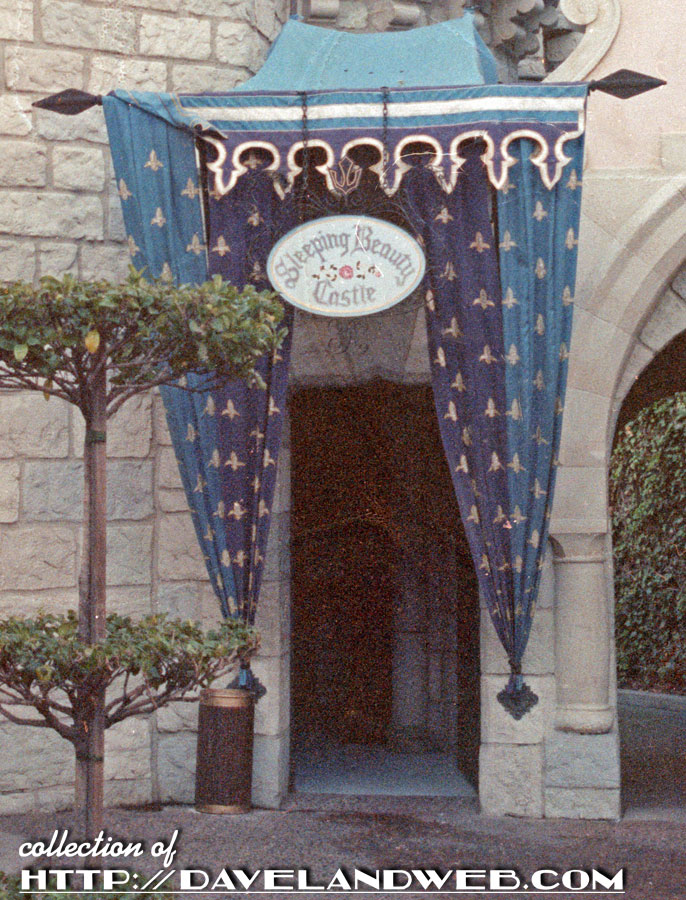 A contemporary comparison view: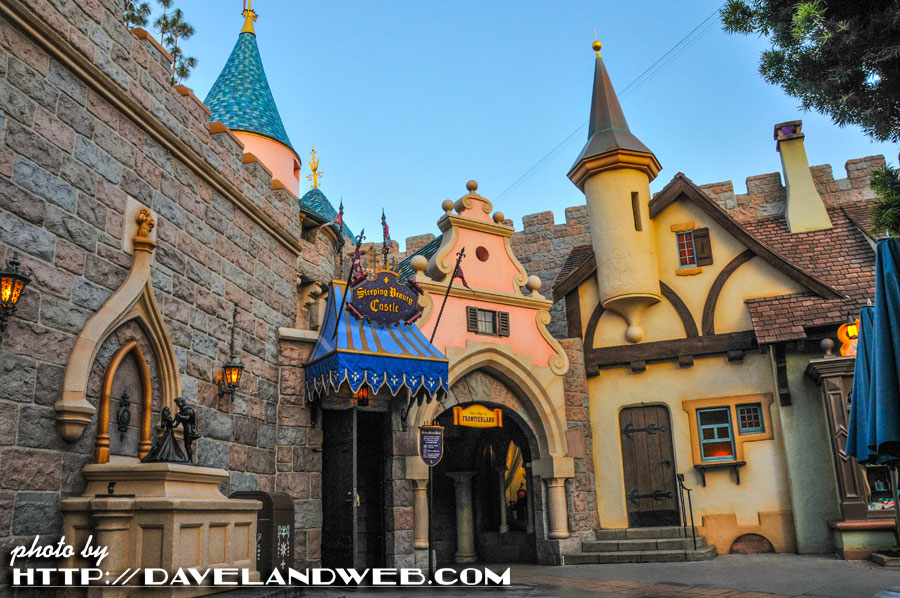 The entrance to Tomorrowland behind the Castle then…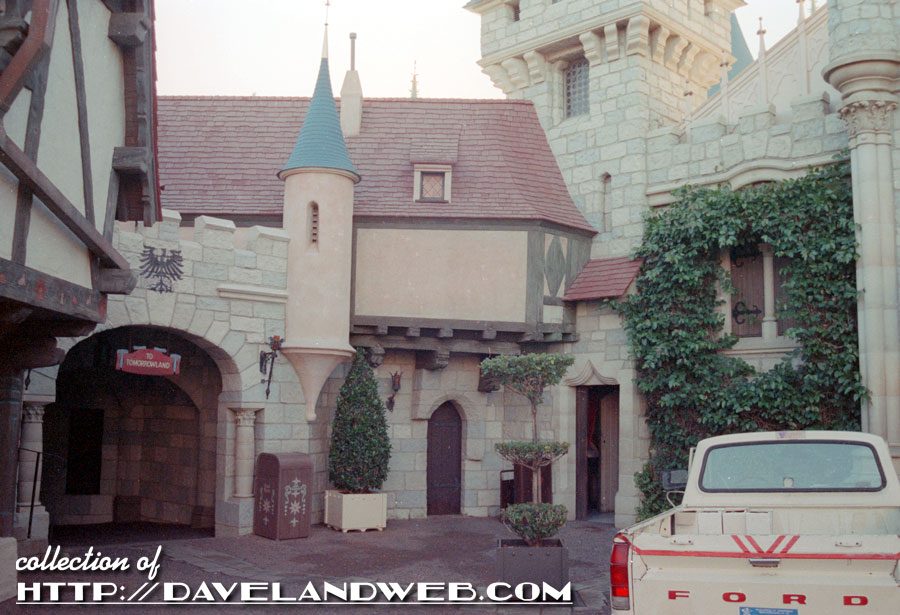 and now, minus the germanic art above the portal: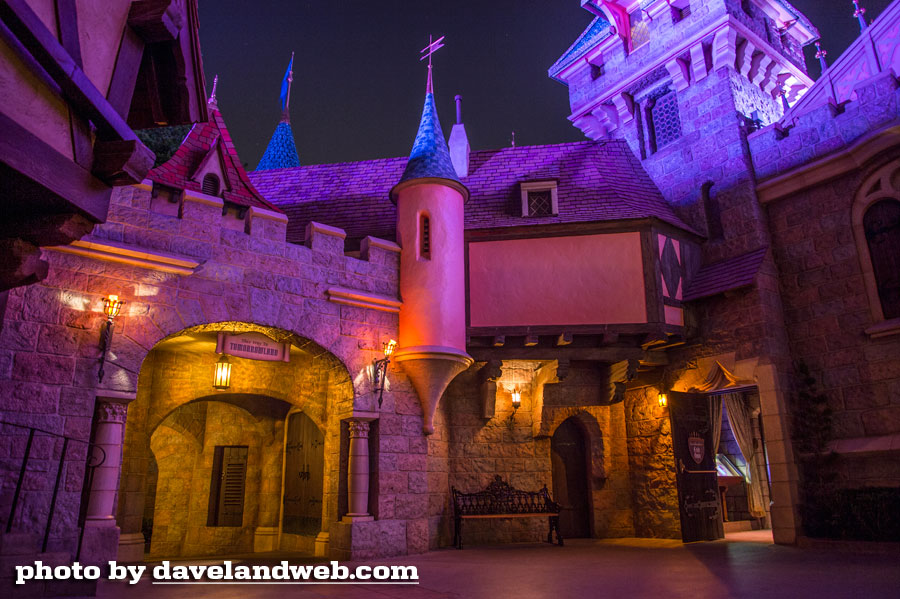 Back to the 80s: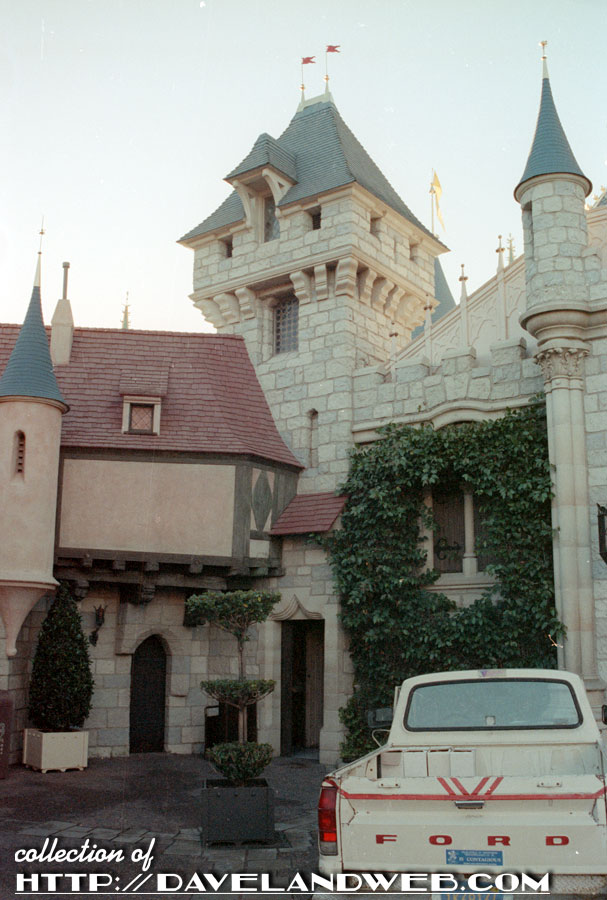 A closeup of the Ford pickup truck bumper sticker which says "Quality is Contagious."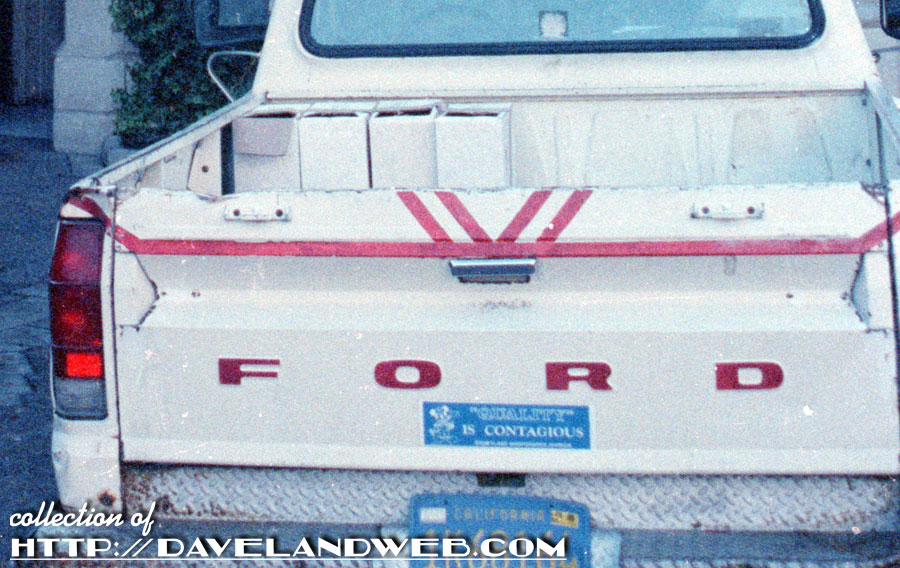 More random Fantasyland views: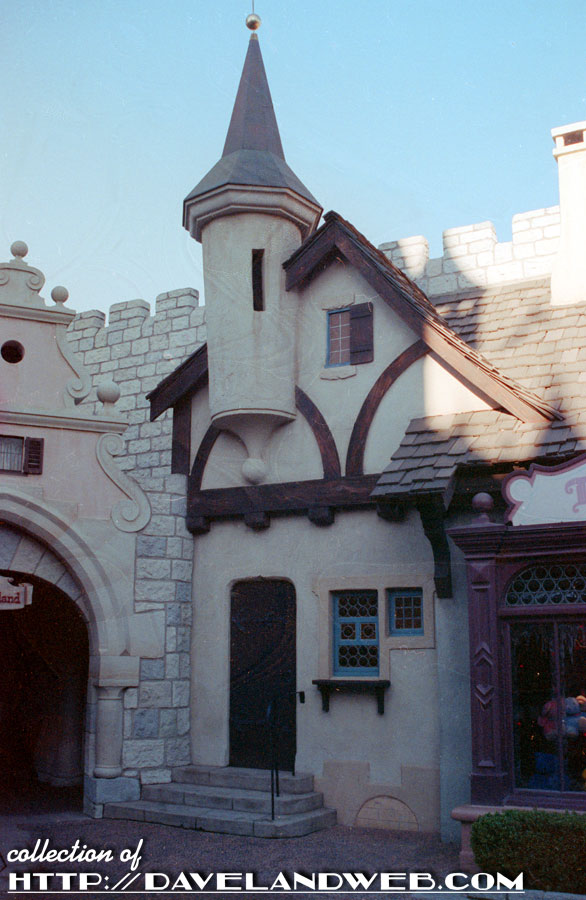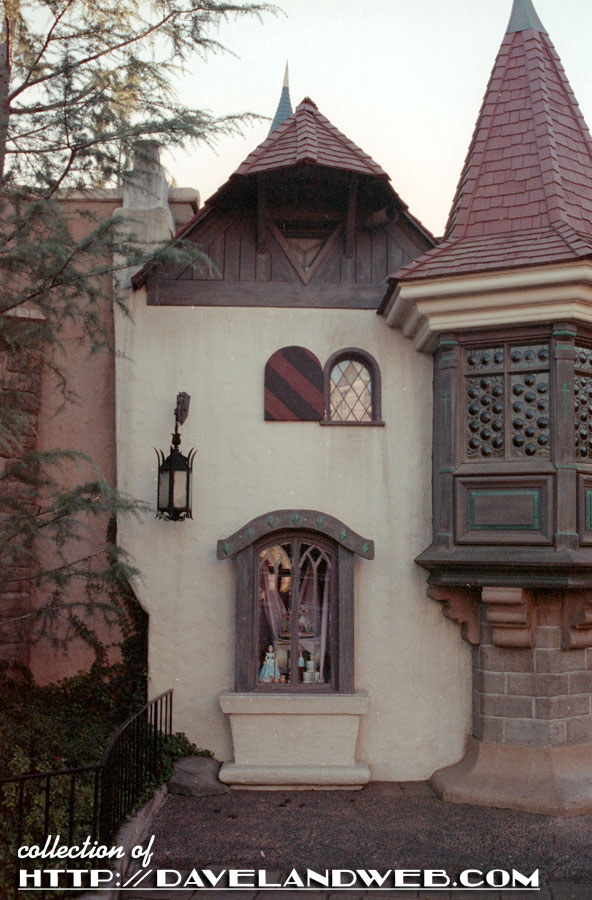 Closing in you can see some Cinderella figurines: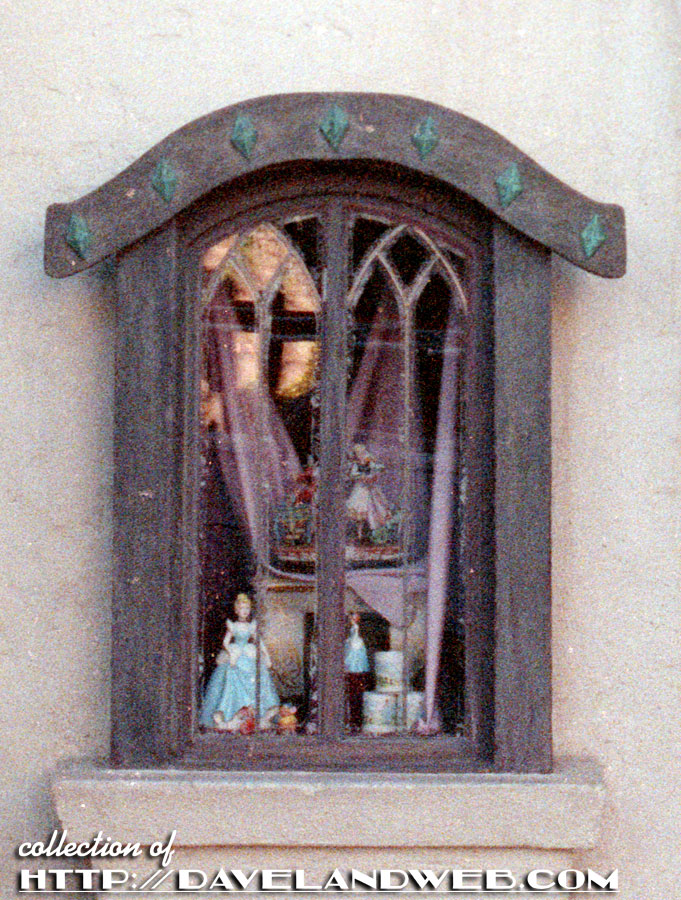 A view of the King Arthur Carrousel shot near the entrance to the Snow White attraction: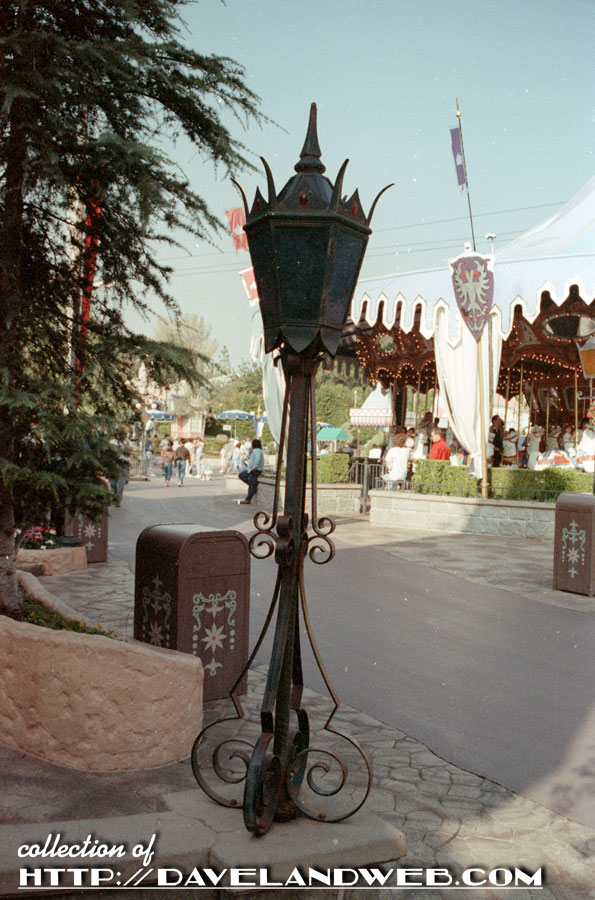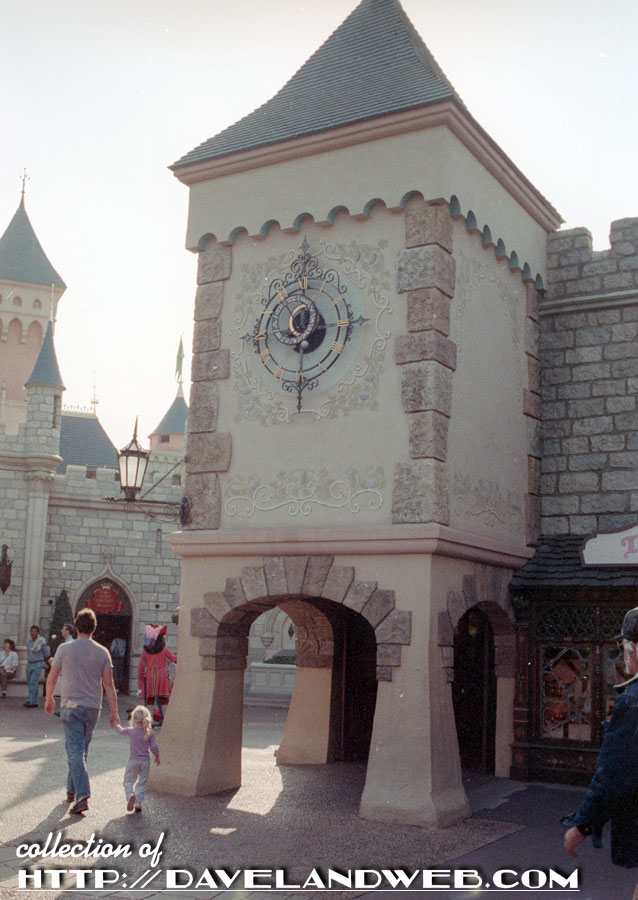 A zoom-in view reveals Captain Hook and signage for the Castle Christmas Shop: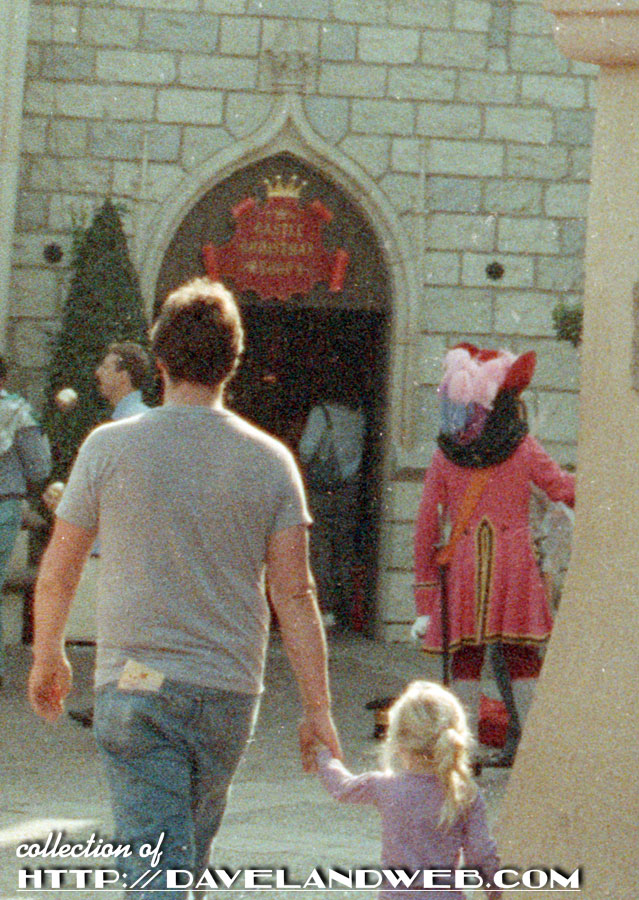 Exterior Castle views: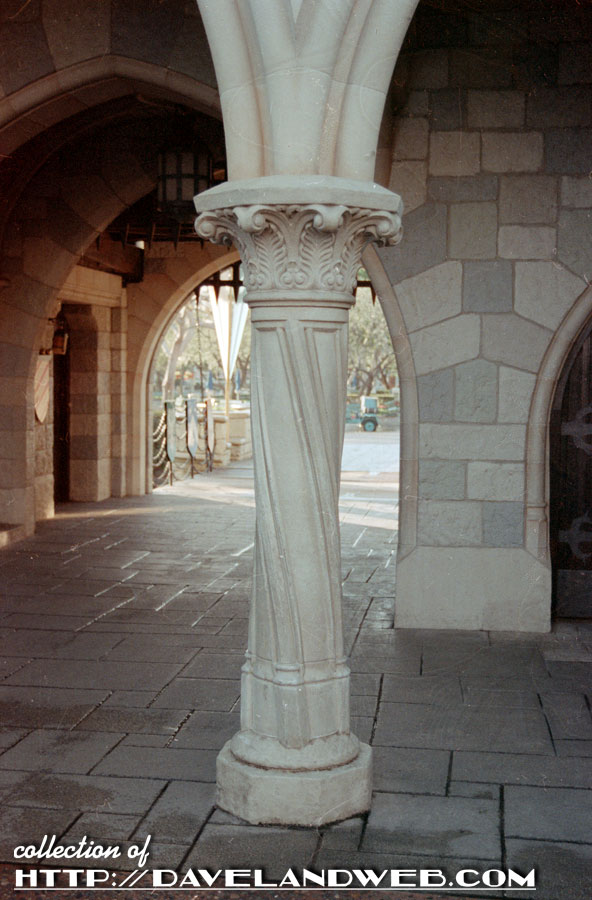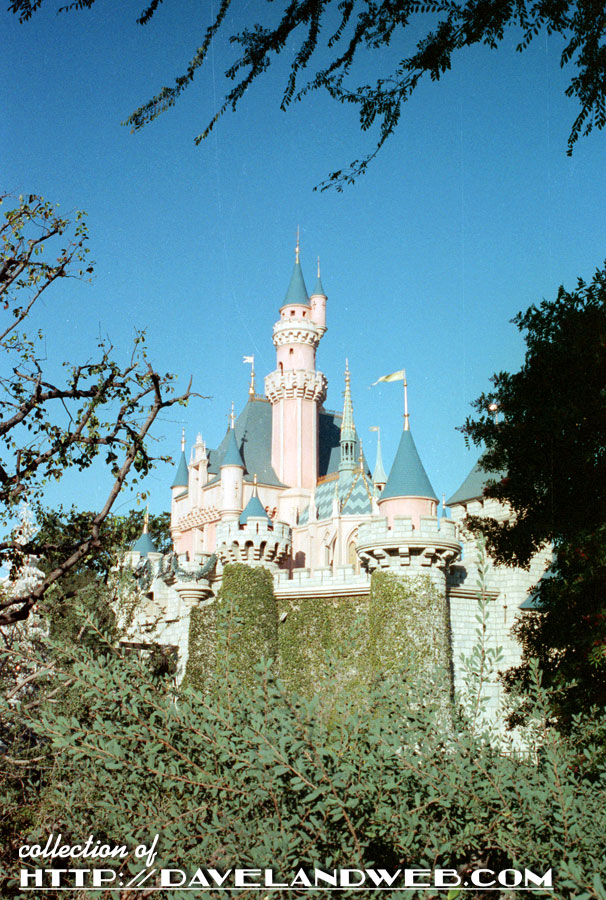 This is probably one of my favorites from the set: no people and a great view of the back of the Castle that includes the Sword in the Stone: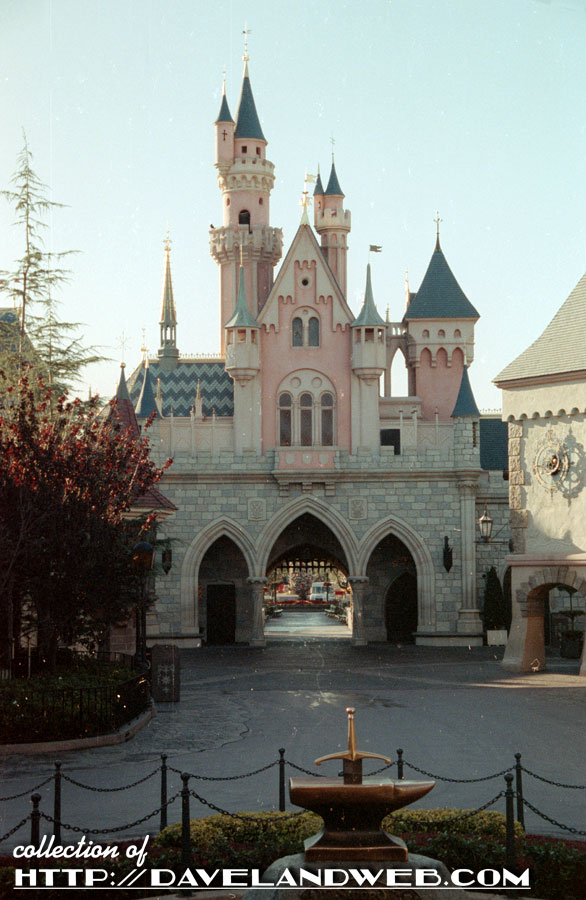 See more Disneyland Fantasyland photos at my
main website..