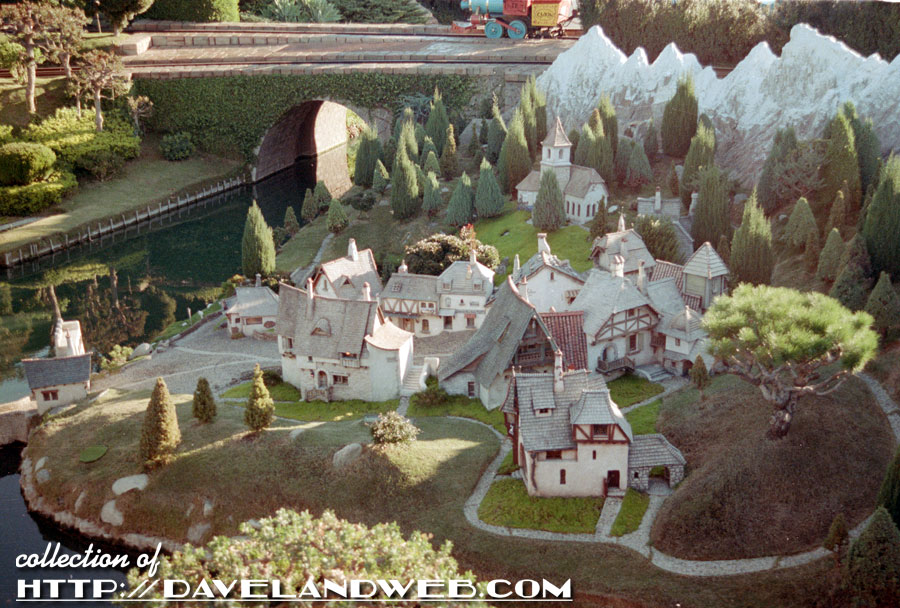 This morning it's back to Storybook Land, circa the 1980s. Let's zoom in a bit for a better look at Gepetto's Village. How many previously unnoticed details can you see?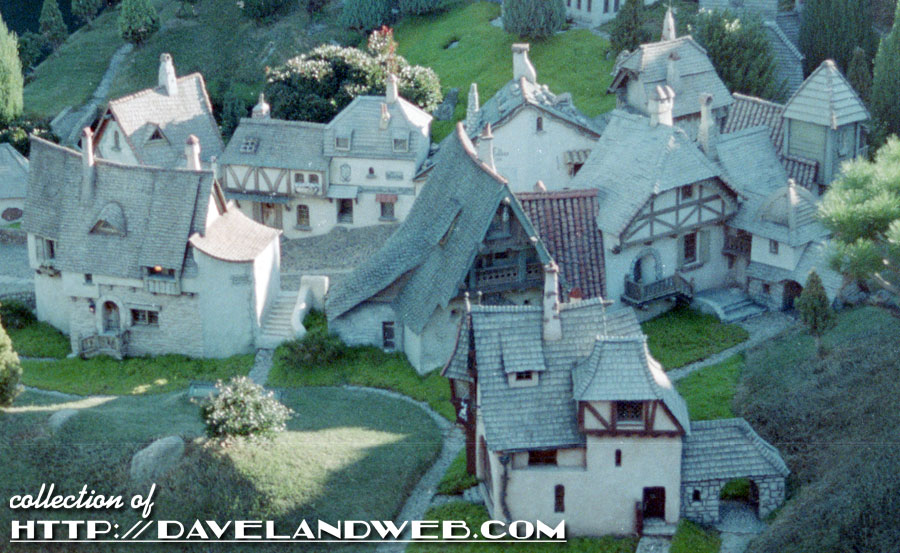 Views of two of the windmills that were featured in the 1937 Silly Symphony, "The Old Mill."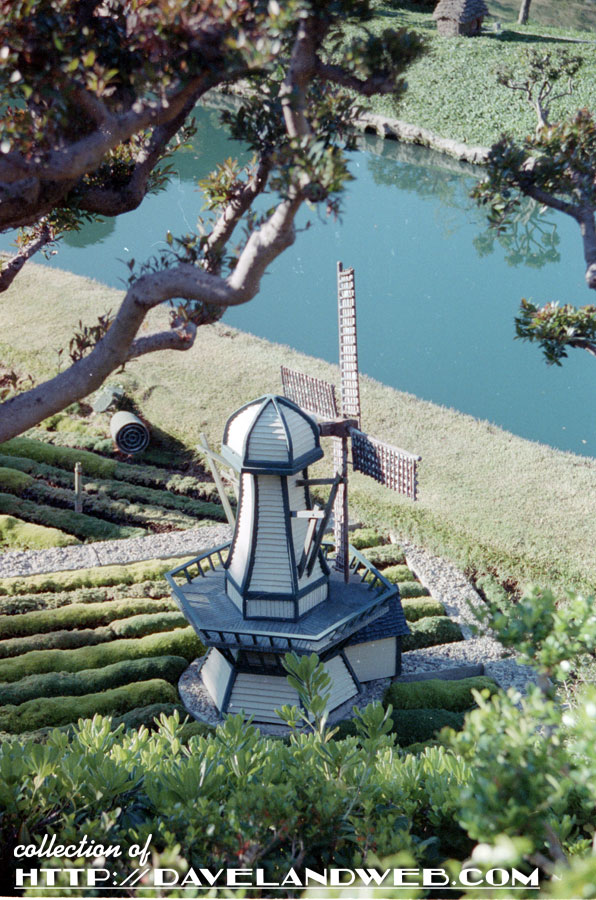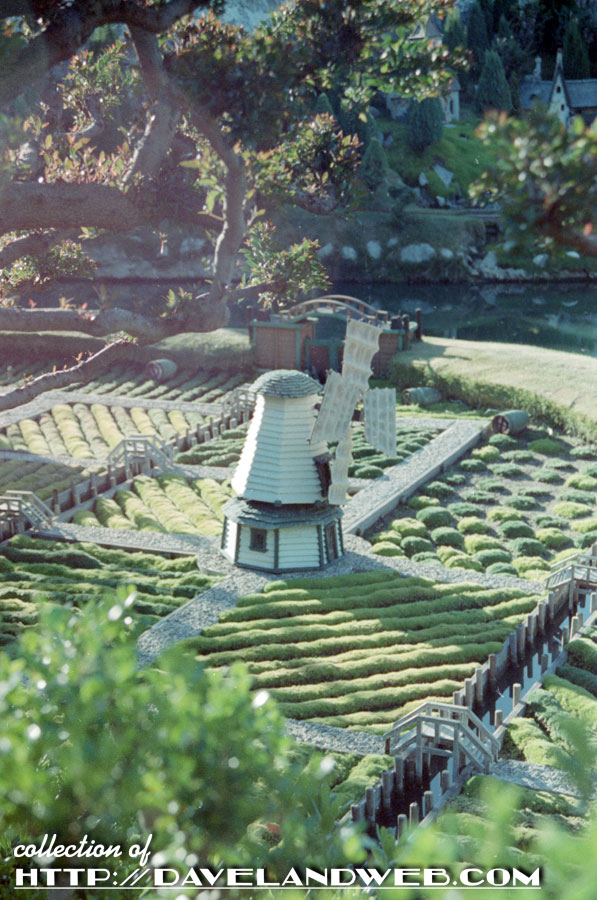 Last one for today shows Alice's Village...as in Alice in Wonderland.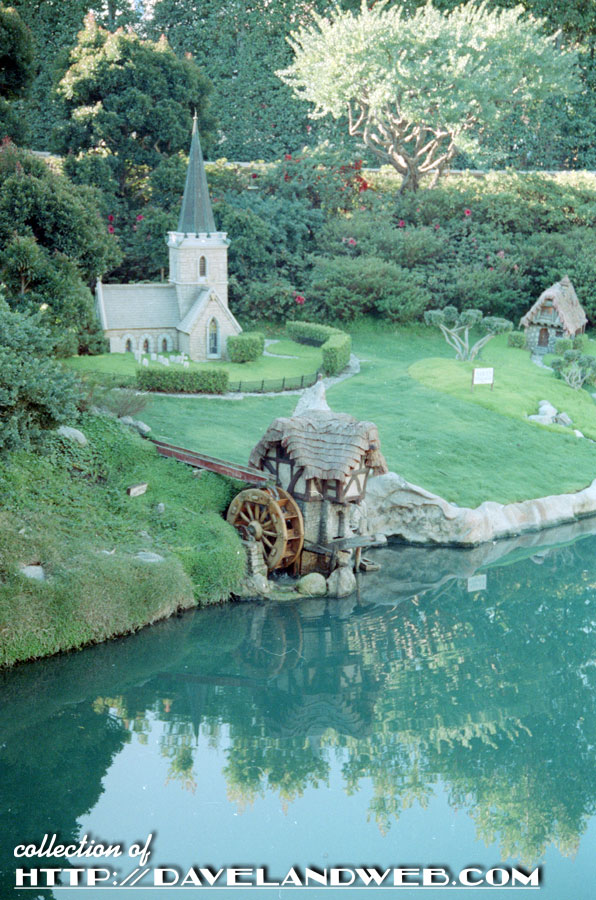 Just read the sign if you don't believe me!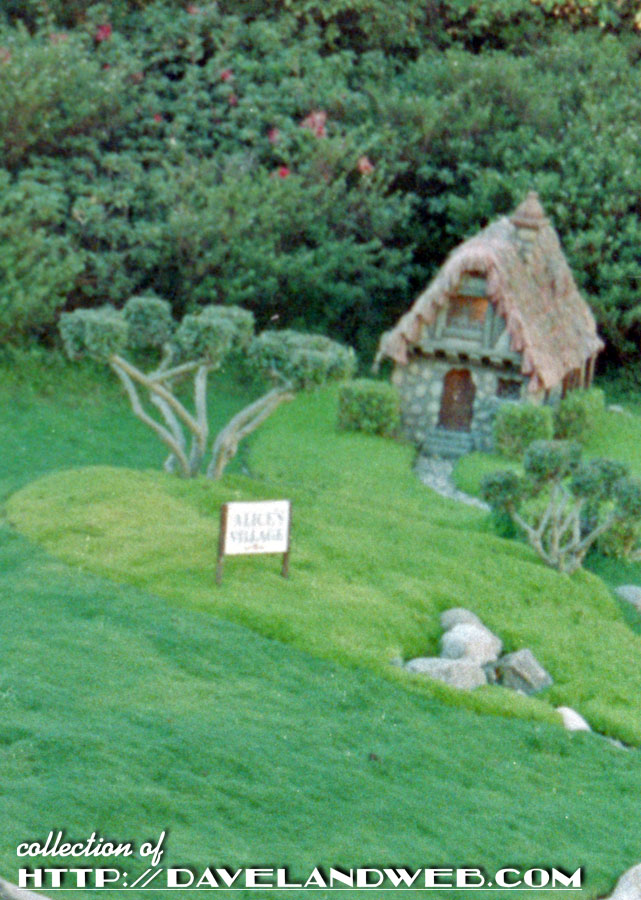 A functioning water wheel. Wow!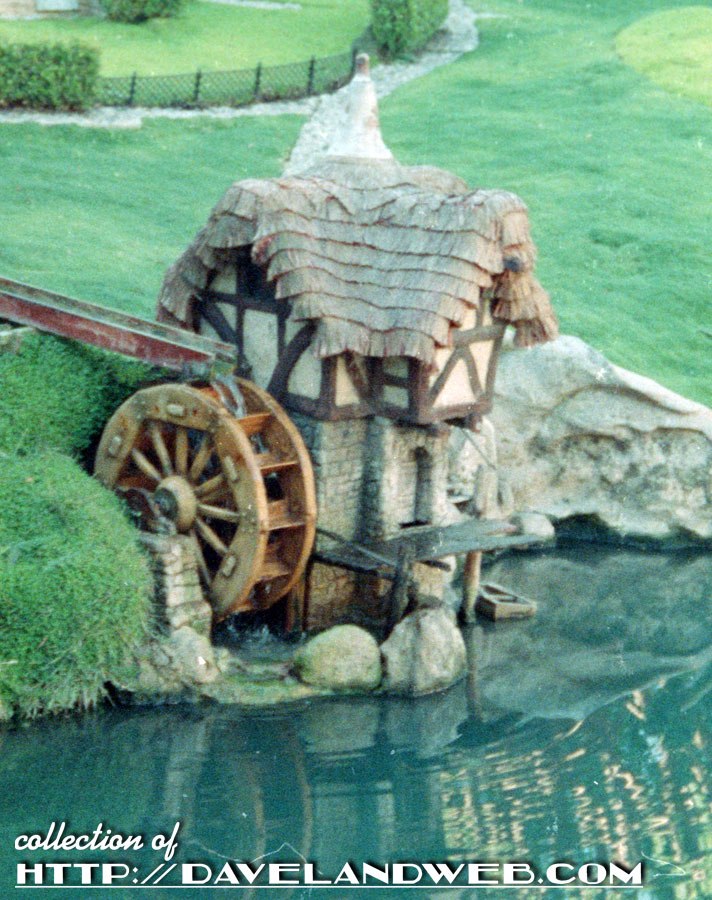 A contemporary shot from dusk: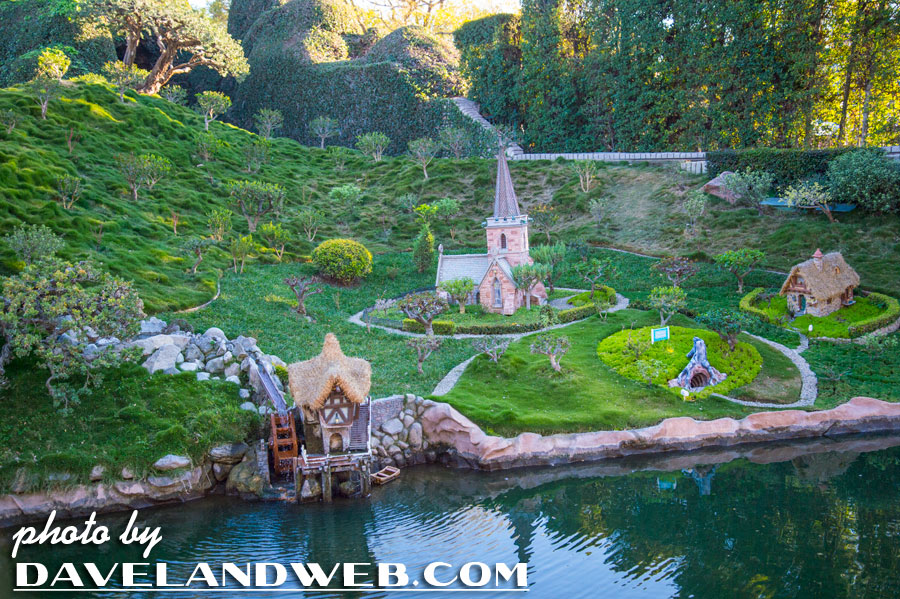 Still more 80s magic to come!
See more vintage and contemporary Disneyland Storybook Land photos at my
main website.