Today we return to the Kelvinator "Atoms For Living" kitchen at Disneyland's Monsanto House of the Future, beginning with this color rendering. I don't know much about the origin of these shots, other than they appear to be very early documentation of the kitchen area as it was being put together and decorated with props.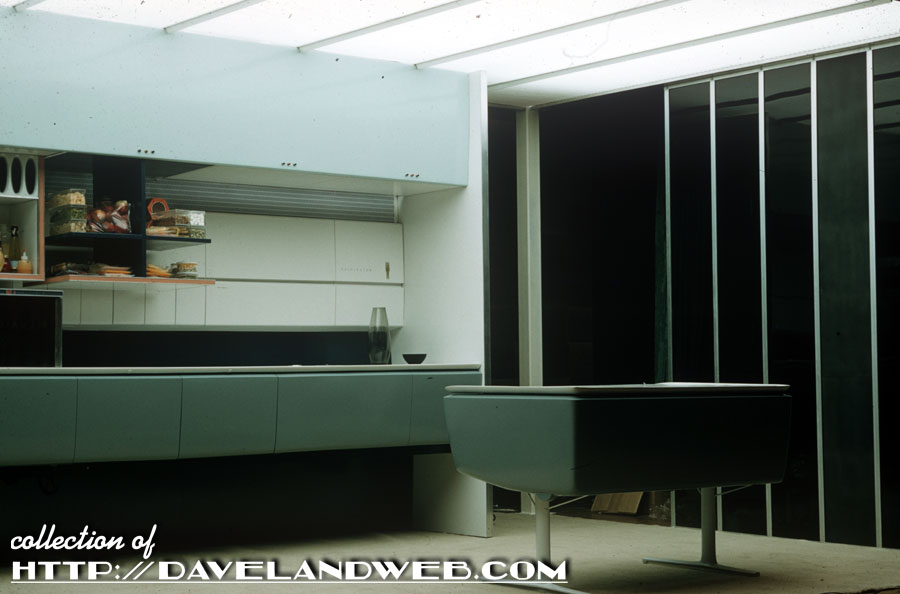 This detail shot reveals what was on the shelves:
It also appears that there was a broadcast or possibly a TV spot being filmed here at the time: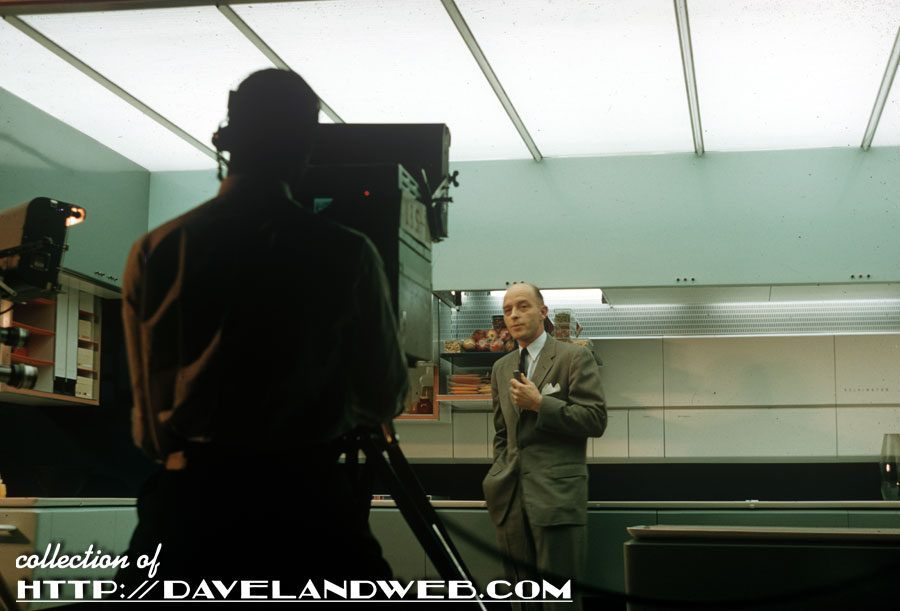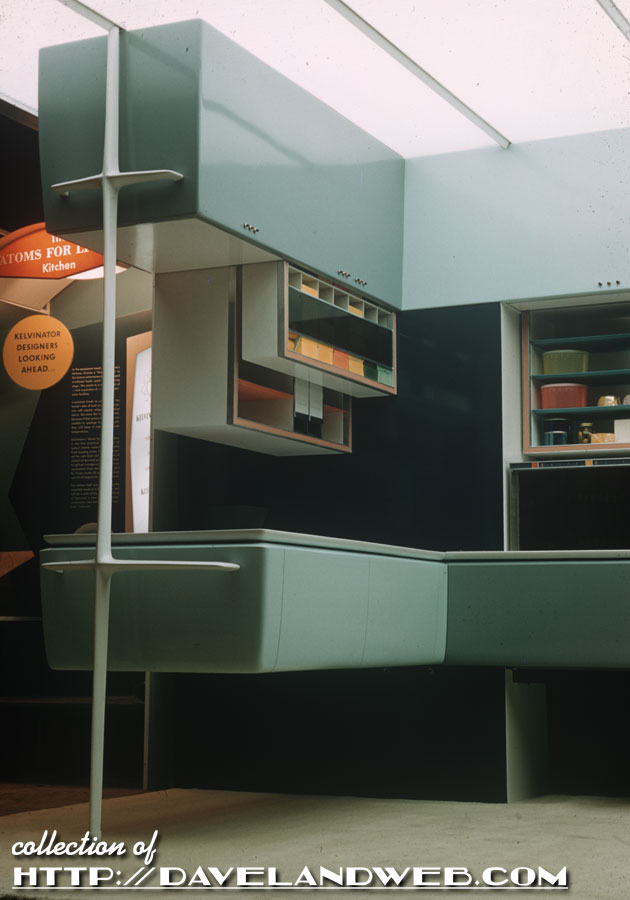 The exhibit signage touts that Kelvinator Designers are looking ahead. What do you think of their vision for the kitchen of the future?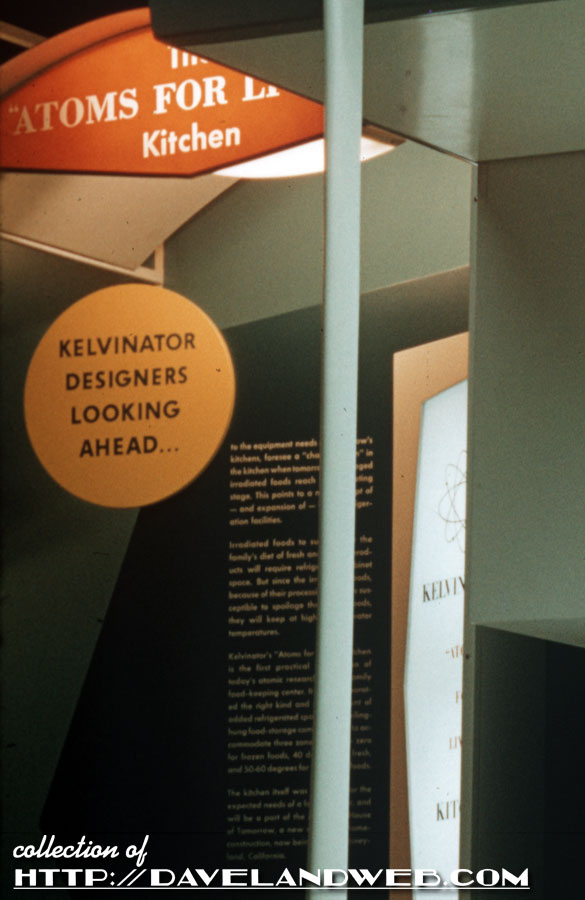 A microwave on the counter perhaps?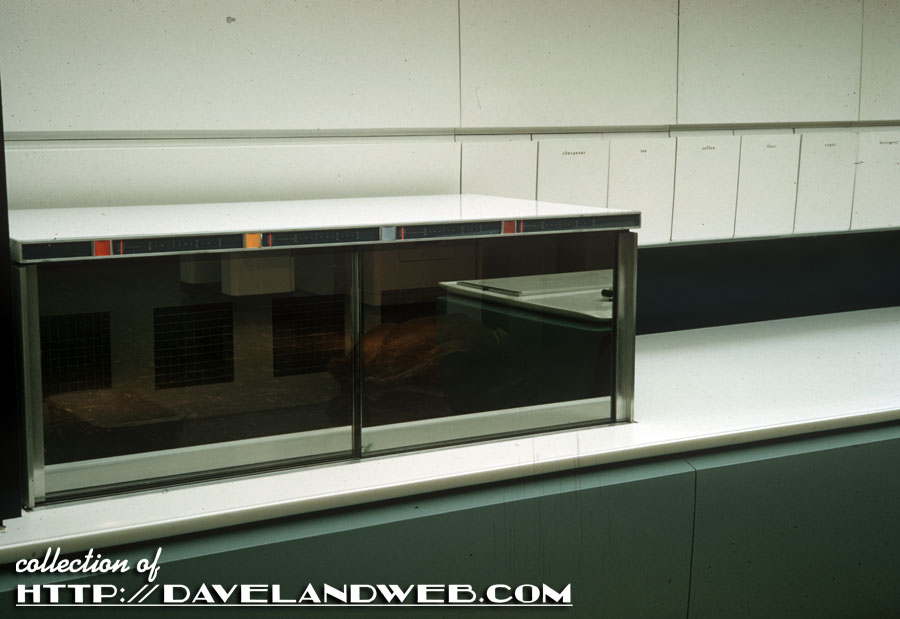 Zooming in because I wanted to see the labels on the cabinets. There's something that doesn't seem right about having the sugar next to the detergent.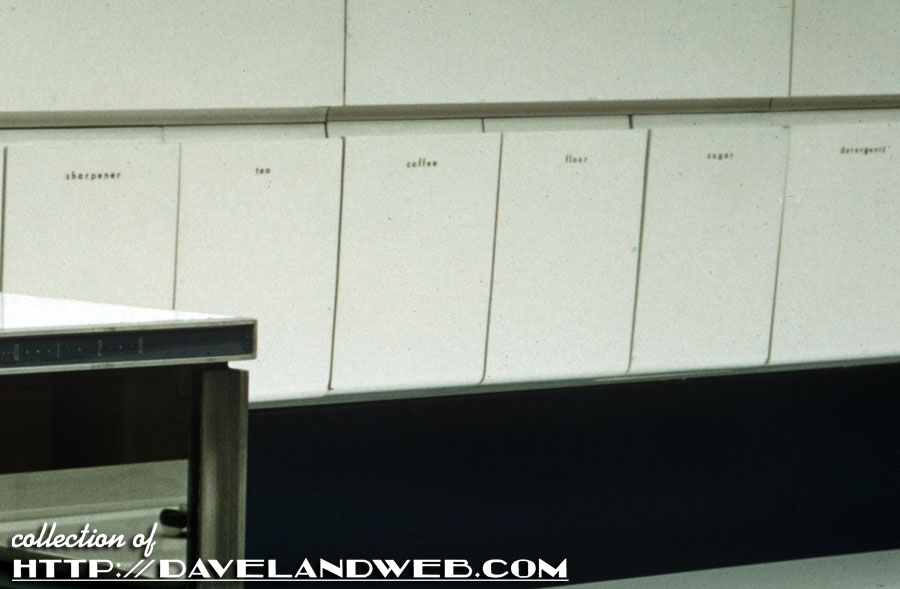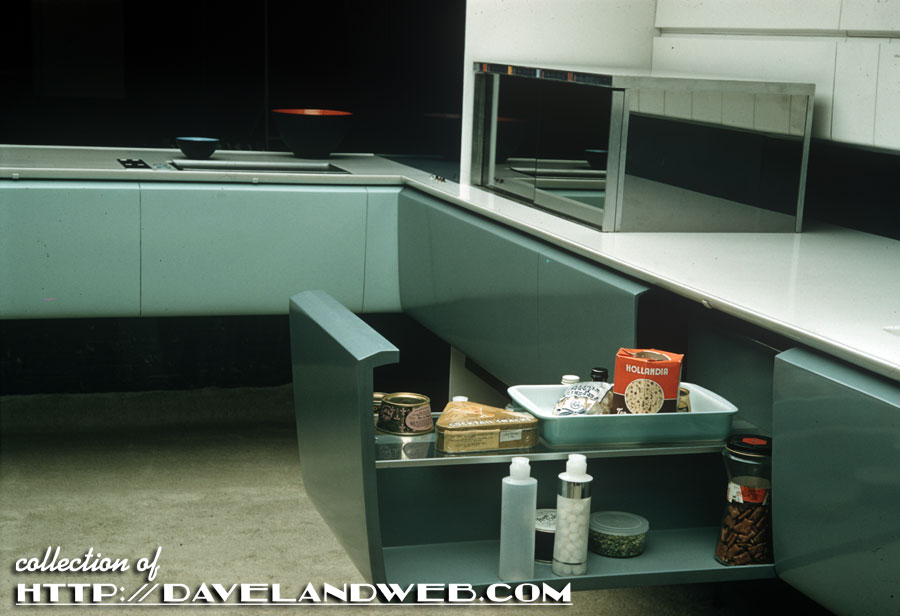 Even the drawers were stocked with props, so that nosey visitors of the exhibit would feel like they were in a real kitchen.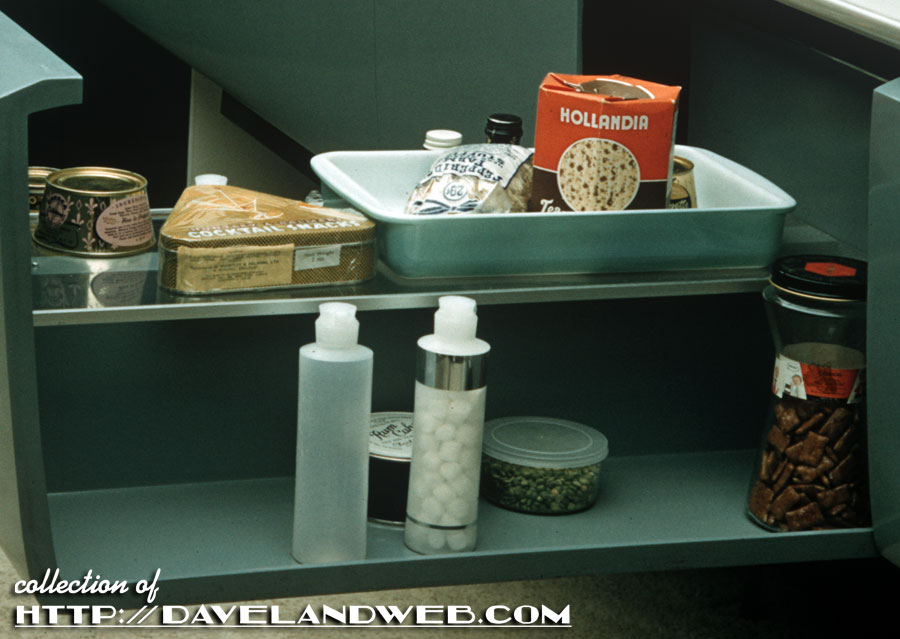 I dig the sink. Very sleek!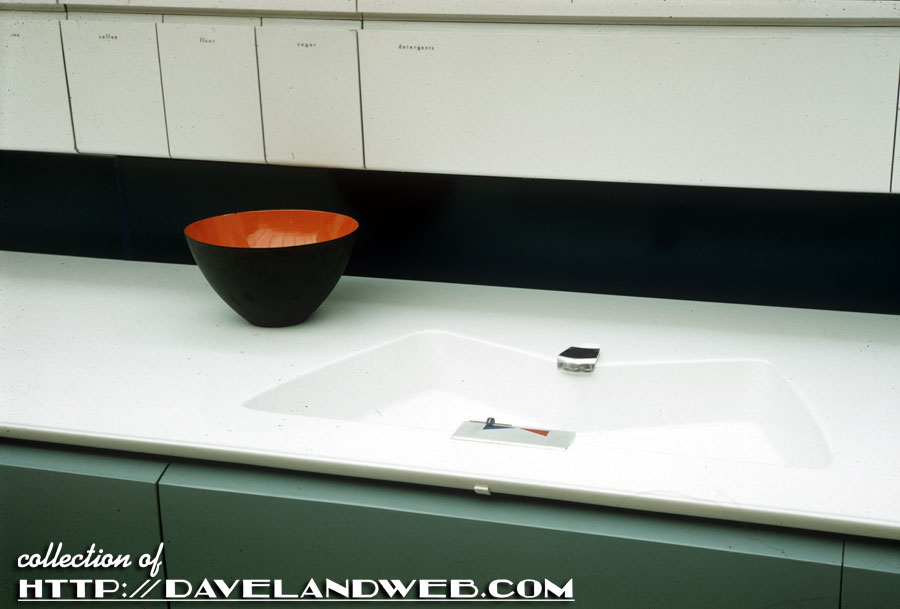 I hope you enjoyed this peek at the House of the Future!
See more vintage Disneyland House of the Future photos at my
main website.