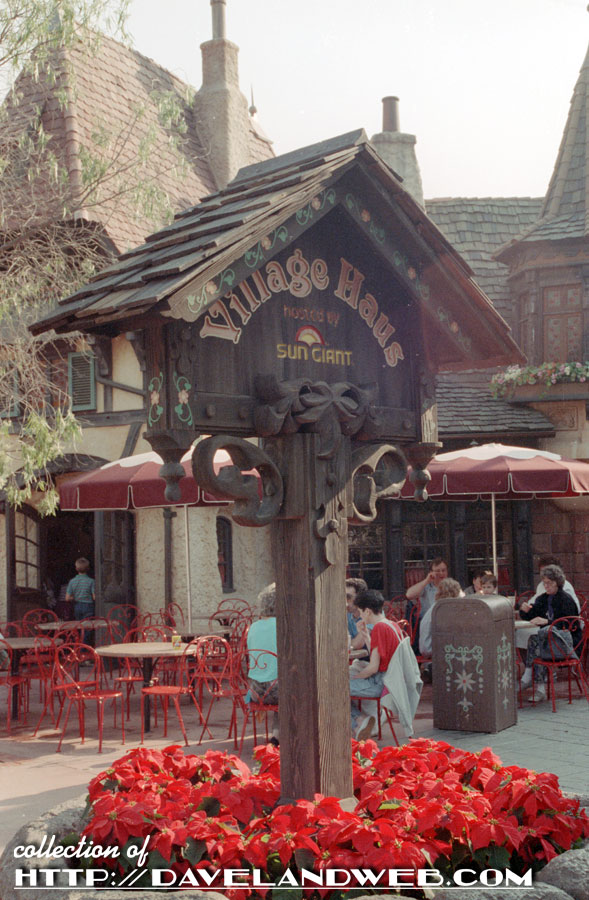 Today's 1980s images show The Village Haus, the little restaurant tucked into the back of Fantasyland.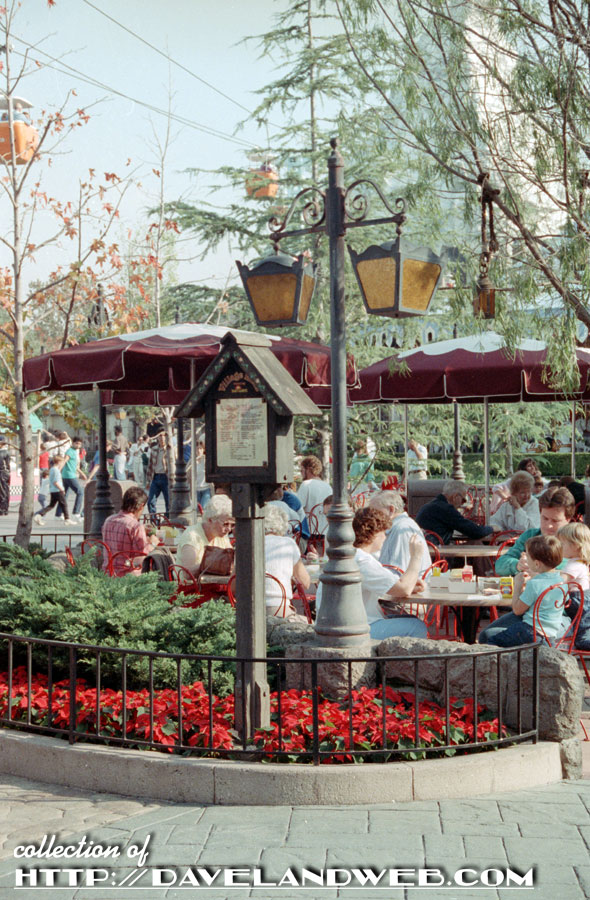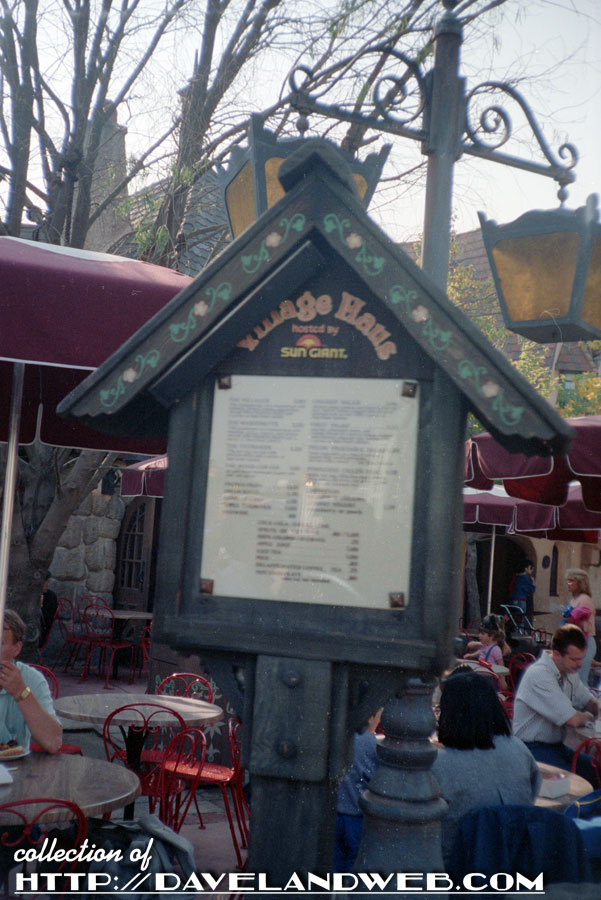 Even zooming in, too blurry to really read the sign. Sorry folks!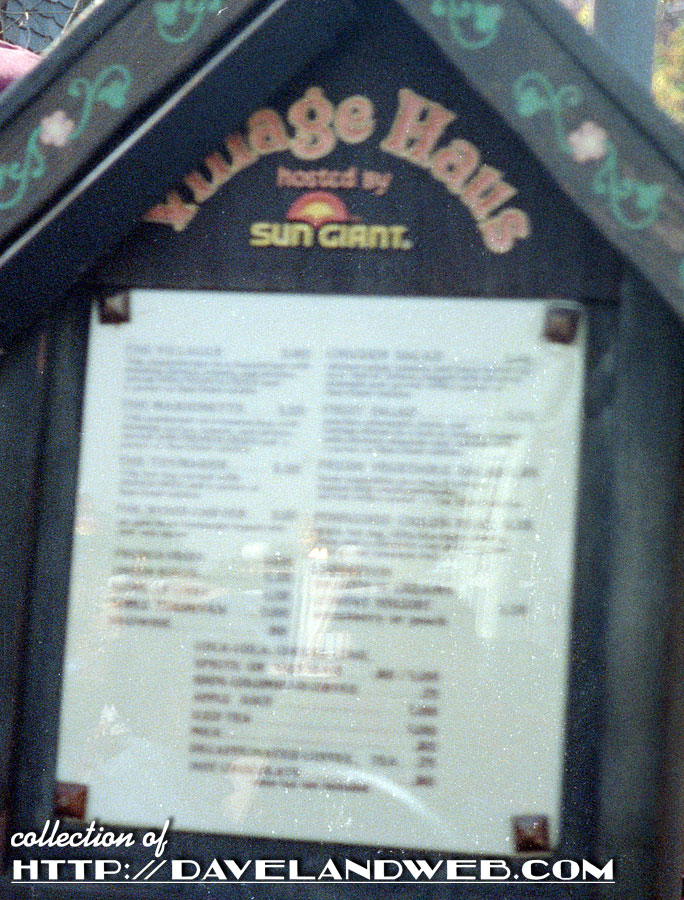 The last shot I got of the Village Haus before it was rethemed and renamed: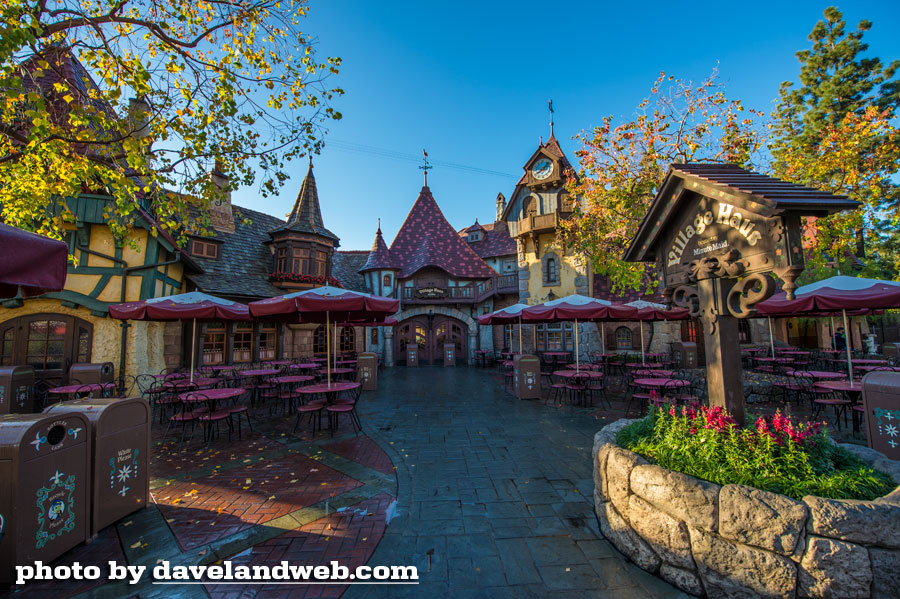 Today it's the Red Rose Taverne, a quick-service "Beauty and the Beast" themed tavern for casual fare with a "dash of French flair" that's open for breakfast, lunch, and dinner.
See more Disneyland Village Haus photos at my
main website..