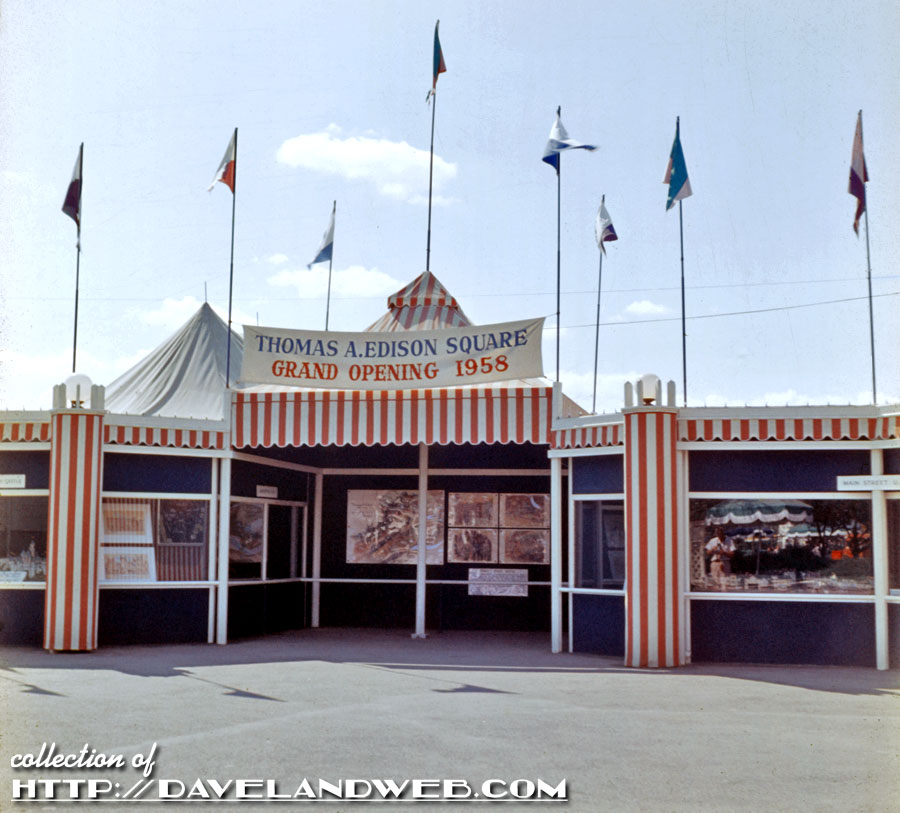 This batch of larger sized slides all came together, but I have my doubts that they are all from the same year. Either way, they are way cool images. Today's theme is stripes; if you have a phobia about them, you may want to look away.
First shot shows a promotional display for Edison Square in Central Plaza. Edison Square eventually morphed into a concept for International Street, which eventually morphed into...nothing, unless you count what happened down in Orlando. If you look at this detailed view, you can see the photographer snapping this photo in the reflection.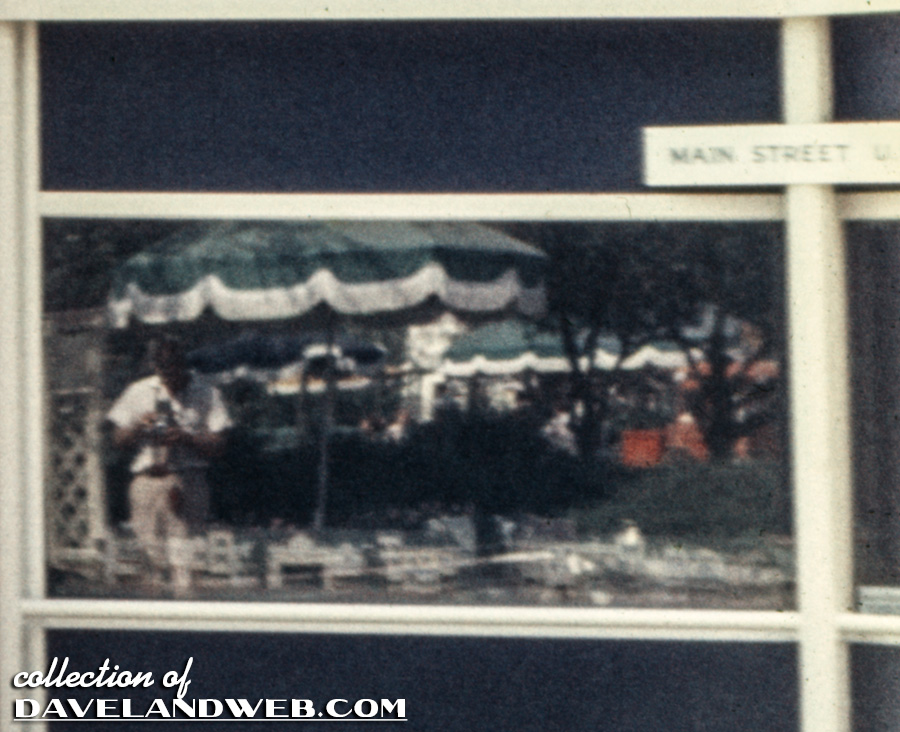 How about a few shots of the entrance to Holidayland, complete with Matterhorn/Sub poster promos: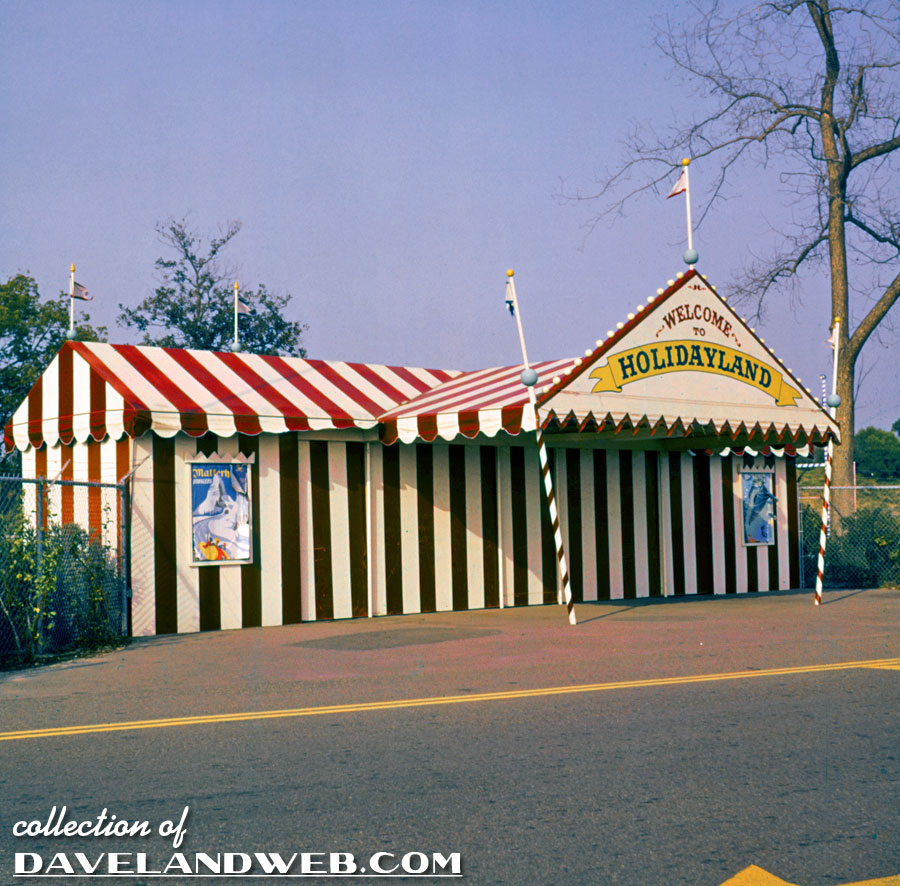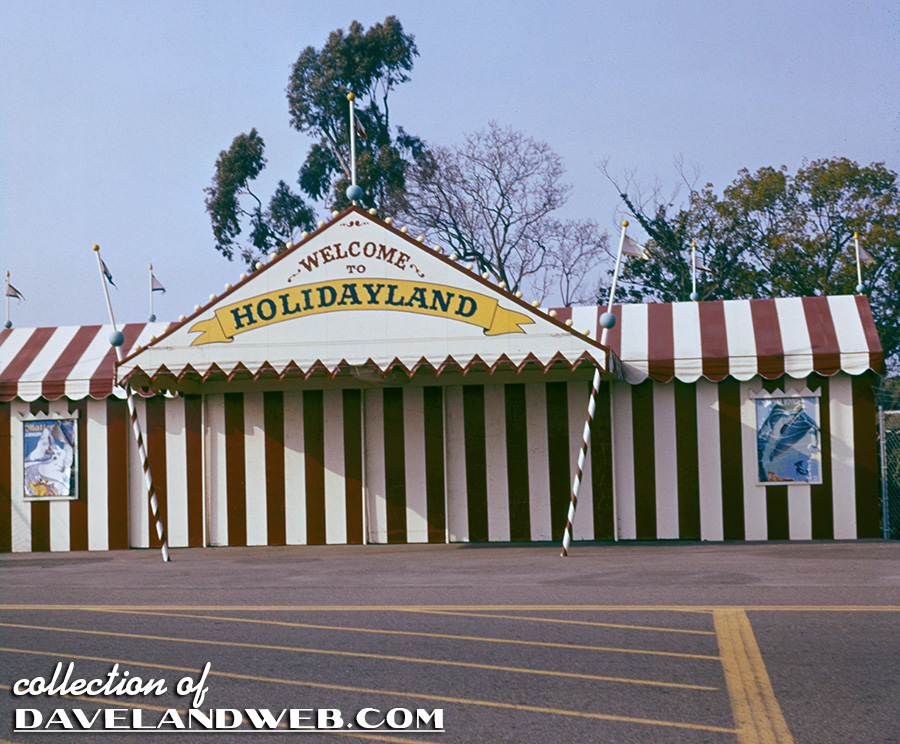 This venture, along with the Mickey Mouse Club Circus, bombed fairly quickly. Guests didn't want an experience you could get at any other amusement park. They wanted Disney entertainment.
Last in my striped post is one of the Chicken of the Sea Pirate Ship restaurant; the poor ice cream vendor looks extremely bored:
See more vintage & current Disneyland photos at
my regular website
.