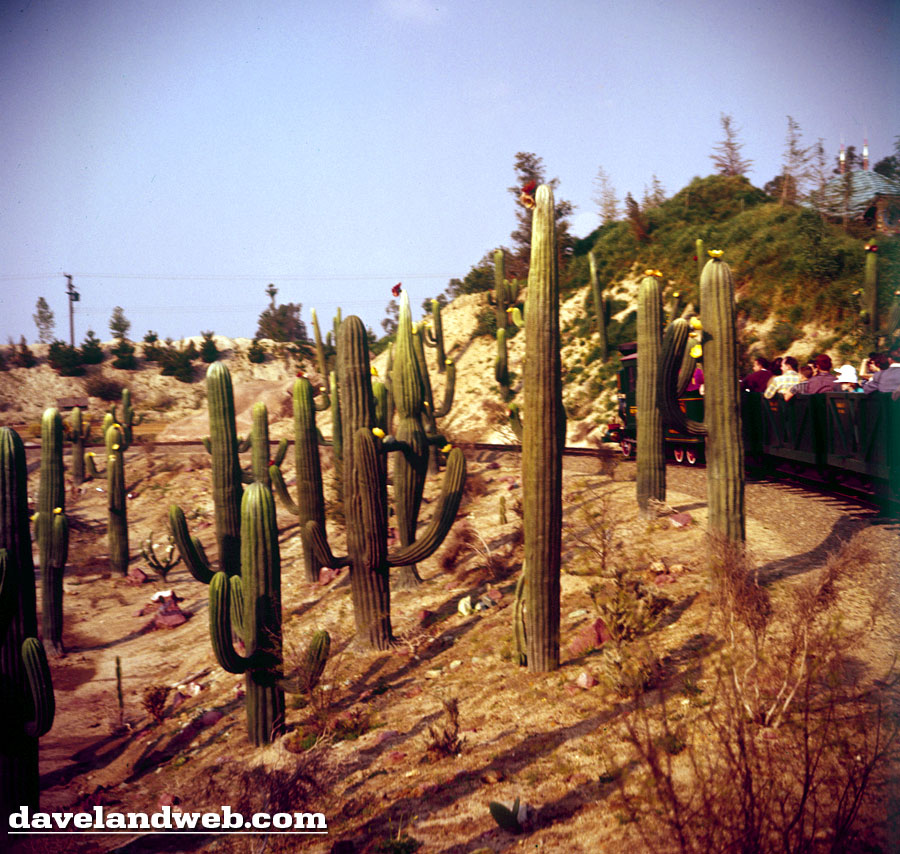 Here's a set of four shots from a beloved lost attraction in Frontierland. Inspired by the Disney True-Life Adventure nature films, guests originally road aboard The Rainbow Caverns Mine Train and explored the wonders of the desert. The name on this attraction changed a few times over the years; in the 1956 brochure, it is listed as "Rainbow Caverns Mine Ride"; in 1961 it has changed to "Mine Train Through Nature's Wonderland"; 1968 (2 years after a major overhaul) shows it as Nature's Wonderland Mine Train; and a 1970 lists it simply as "Mine Train Ride." Whatever you call it, I enjoyed it; its slow, leisurely pace gave you plenty of time to check out the scenery and the rocks that loomed menacingly over your mine car.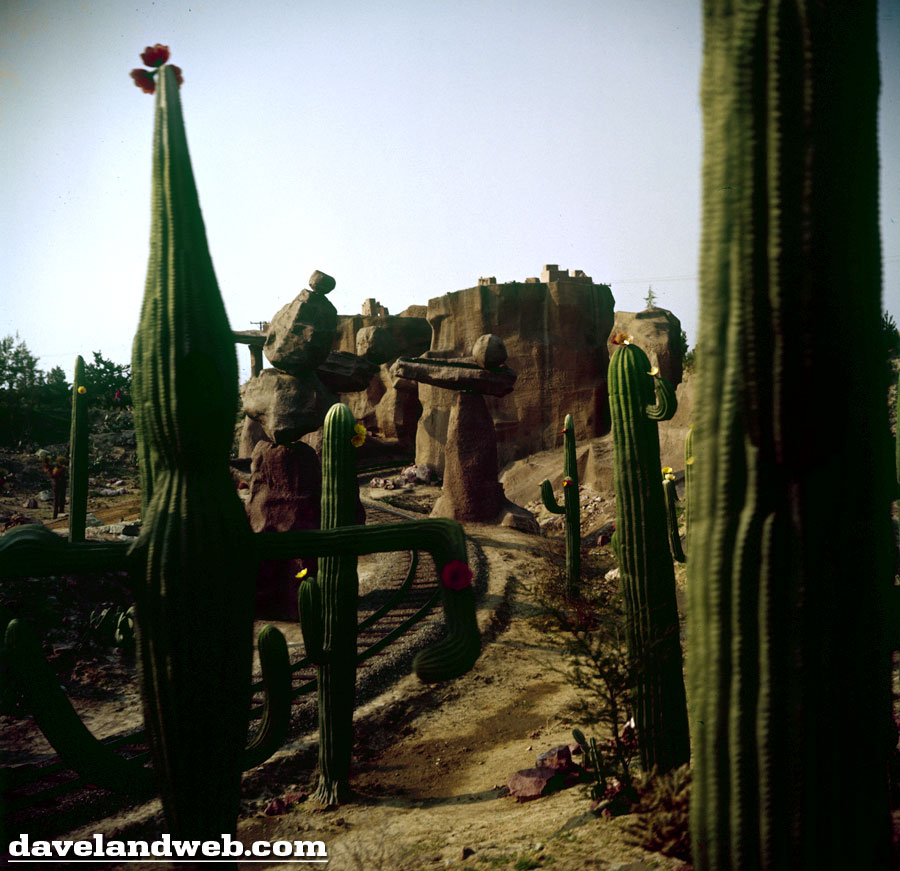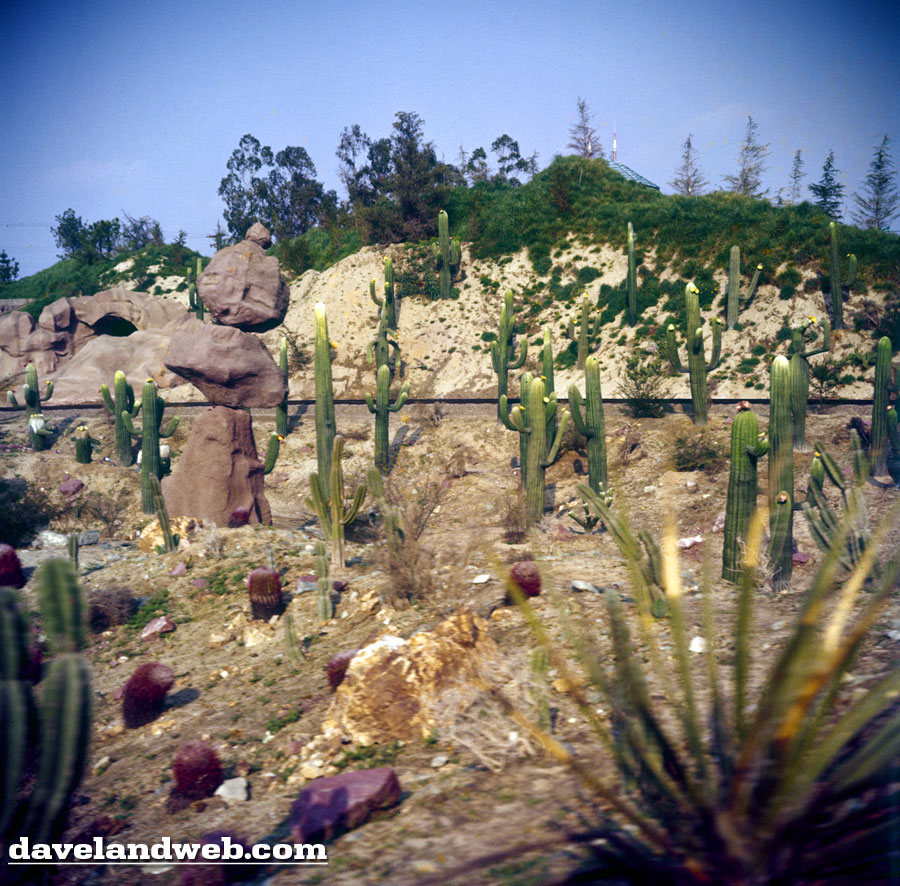 I dig the sun blazing through this rock formation: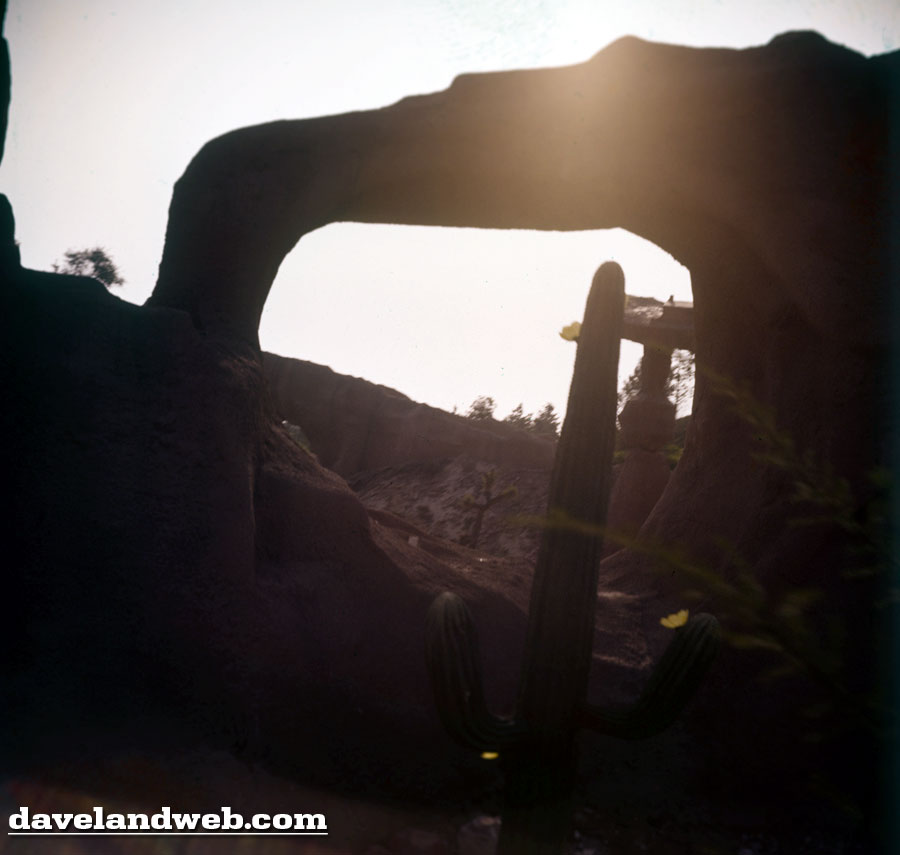 On another note...I just watched "Beverly Hills Chihuahua" for the first time. I think Disney did it a terrible disservice by creating a trailer focused around a corny Busby Berkeley-style musical number that had little to do with the picture. I avoided this one like the plague when it came to theaters, but gave it a shot on home video. I was actually pleasantly surprised. Very cute flick and the dogs give amazing performances, thanks to a little help from special effects of course.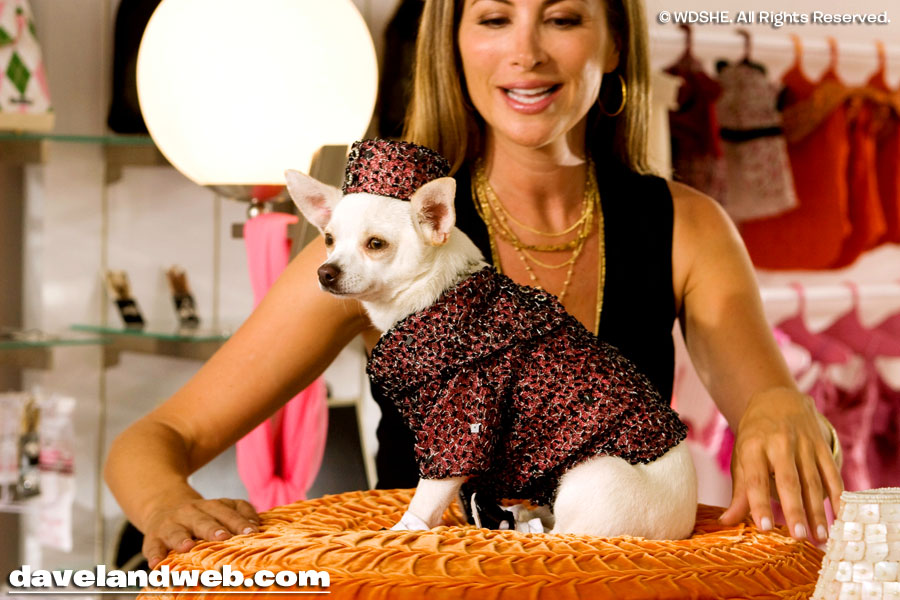 See more vintage Disneyland Nature's Wonderland photos at
my Nature's Wonderland web page
.