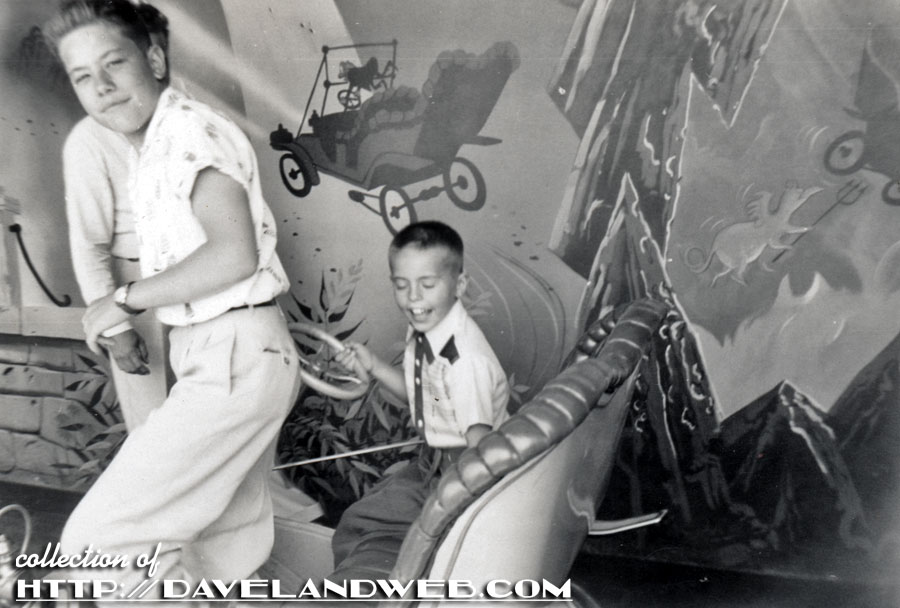 One new one and a lot of re-hash for today (yes, still catching up on life!). First shot is the "new" one, showing two tots who have just experienced Mr. Toad's Wild Ride in Fantasyland. Of course, the real reason for attaining this photo is the view of the line queue mural in the background! While we're at it, how about a shot from December 1957 of Donna Reed and Steve Allen also enjoying this dark ride classic?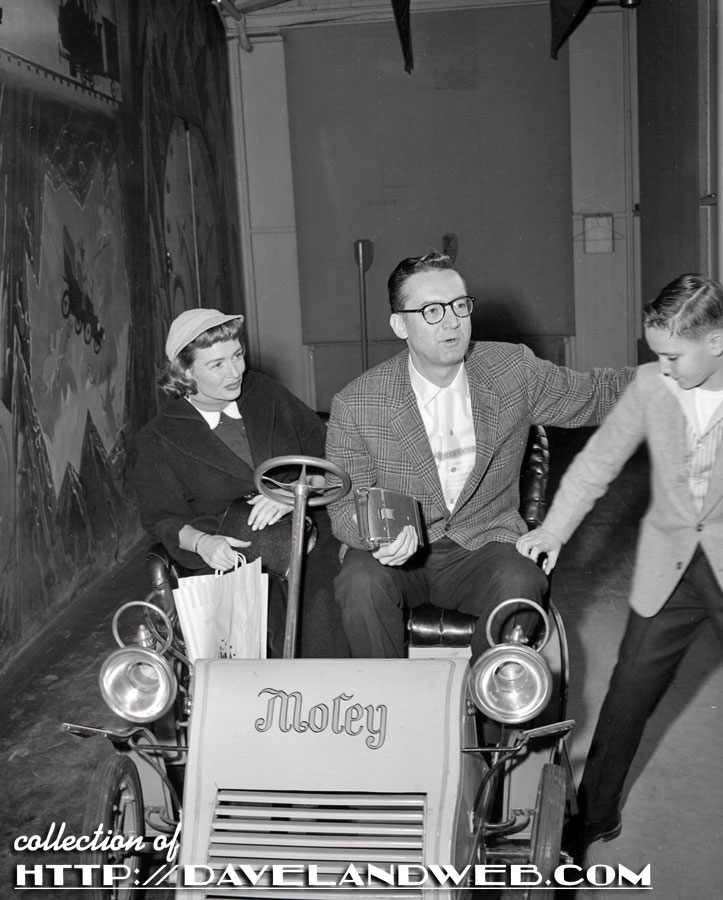 And Jerry Lewis: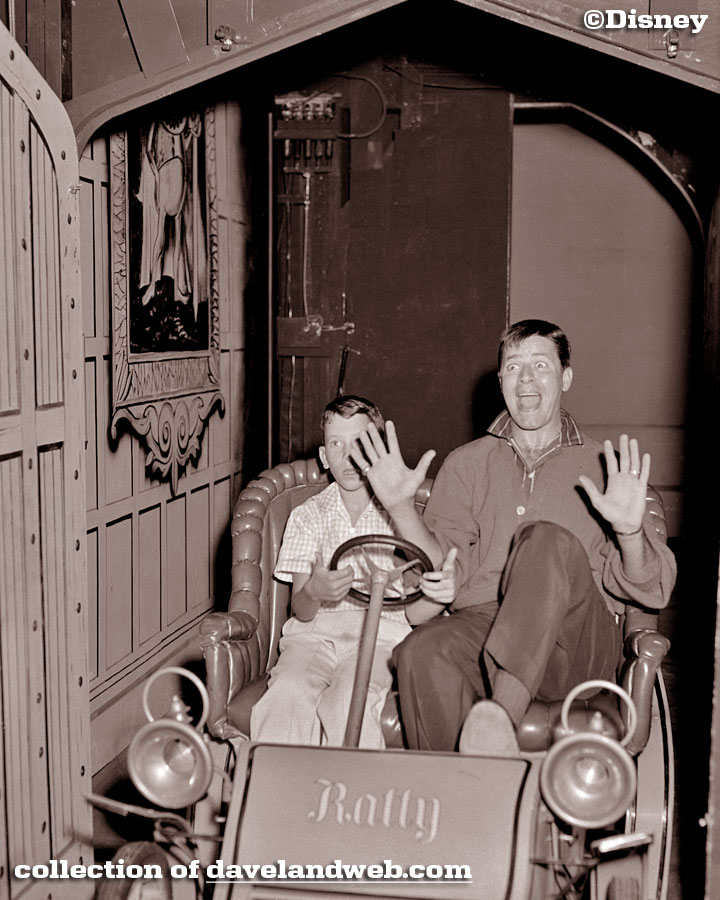 Vice President Richard Nixon and family: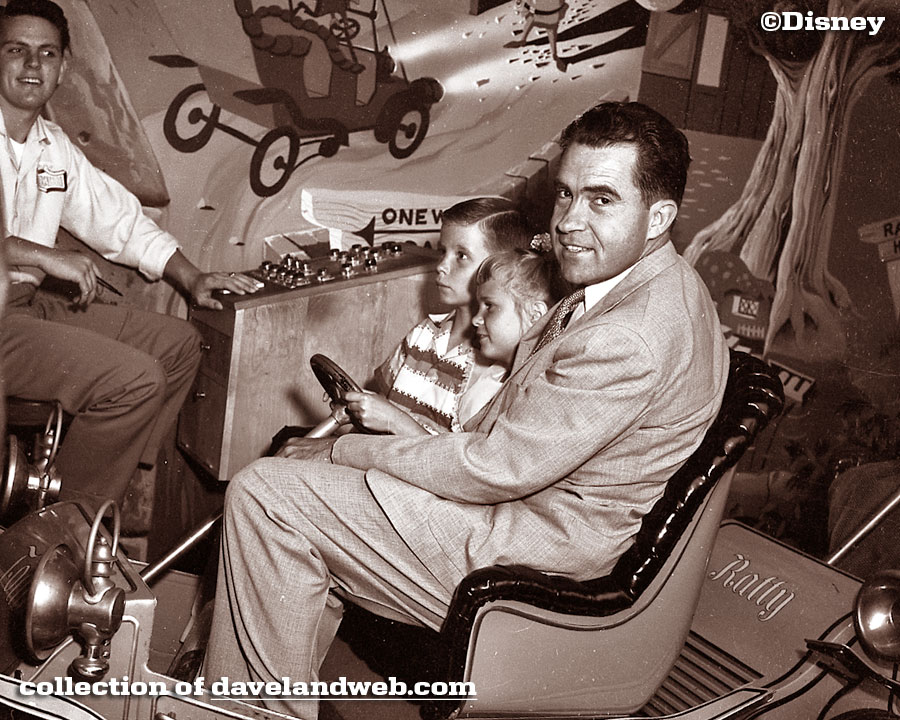 The Audie Murphy family, circa 1956: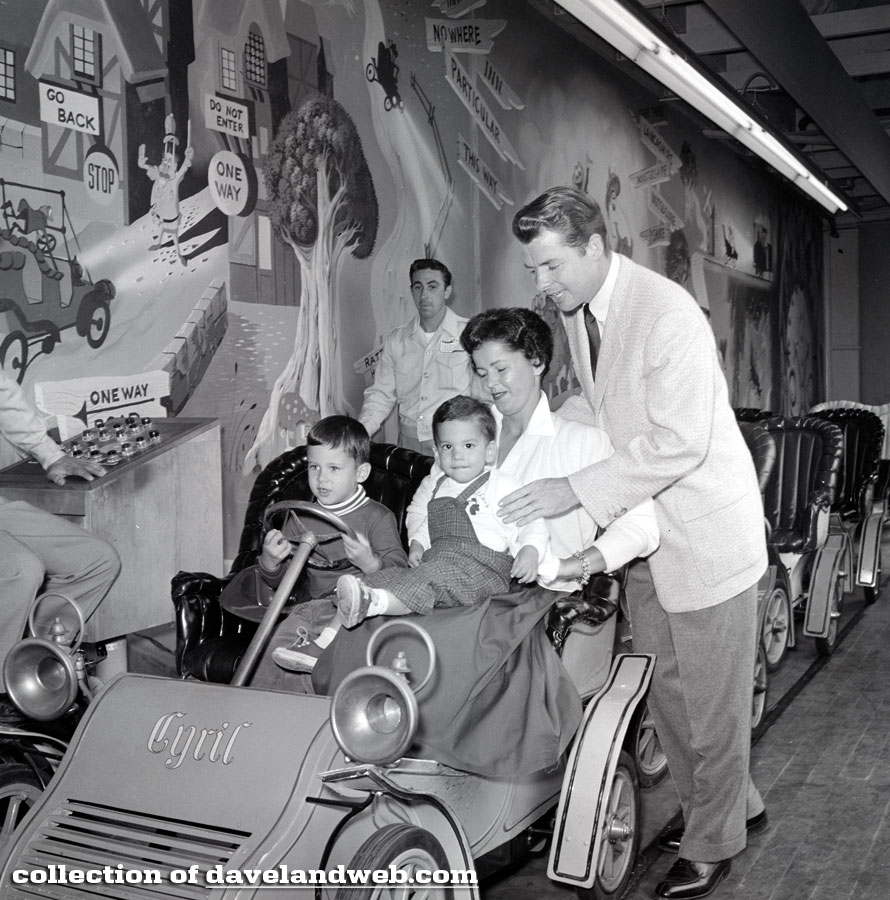 Here I used a little photoshop magic to get a better look at the mural (human distortion be damned!), circa 1958:

Last one is a June 1955 image of the exterior of Mr. Toad's Wild Ride: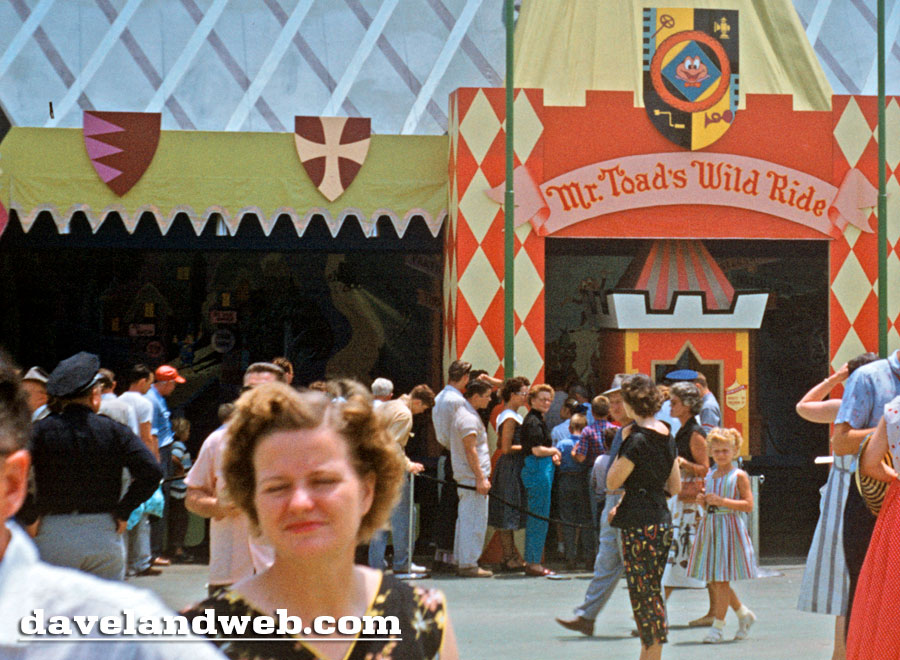 More vintage and contemporary shots of Mr. Toad at my
main website.