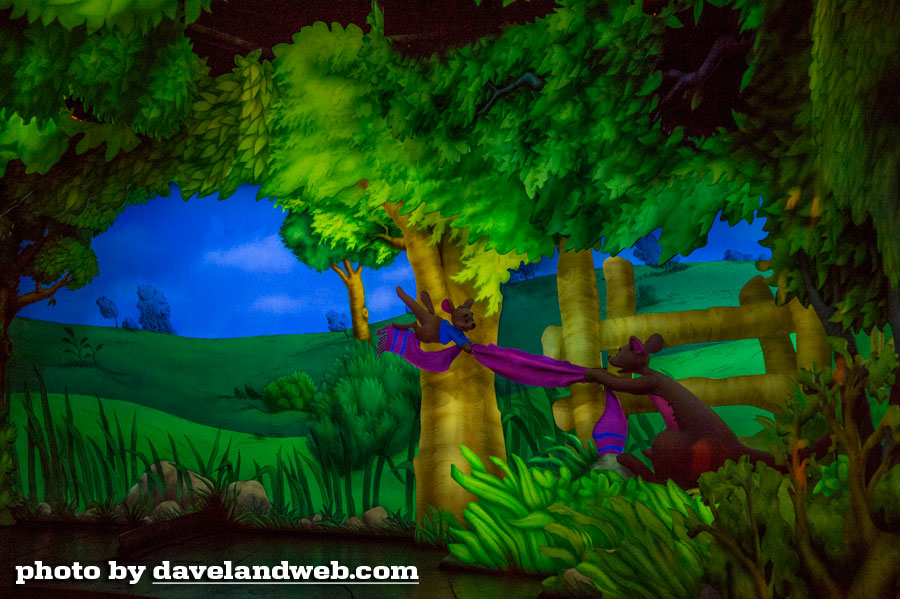 Before taking the Grand Circle Tour on the Disneyland Railroad, we will be taking a detour on an attraction that I haven't been on since October 2011. Back in Critter Country you'll find the Many Adventures of Winnie the Pooh, a dark ride that probably belongs in Fantasyland, but instead, unceremoniously kicked out the Country Bear Jamboree. To rub salt into the wound, this attraction rarely has a line. It's cute, but I will be just fine if I go another four years before boarding the vehicle again.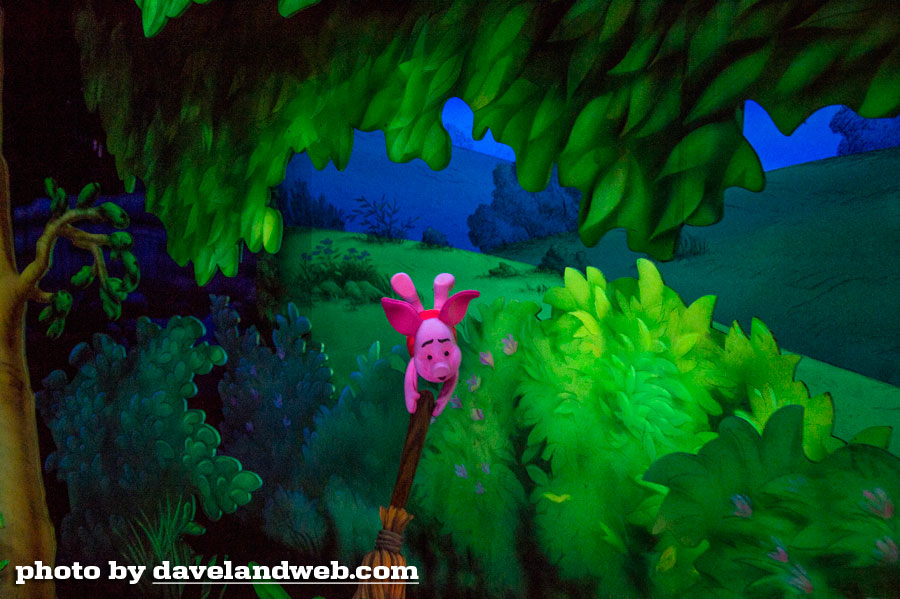 If you're into hallucinogenic acid trips, this attraction may be the one for you.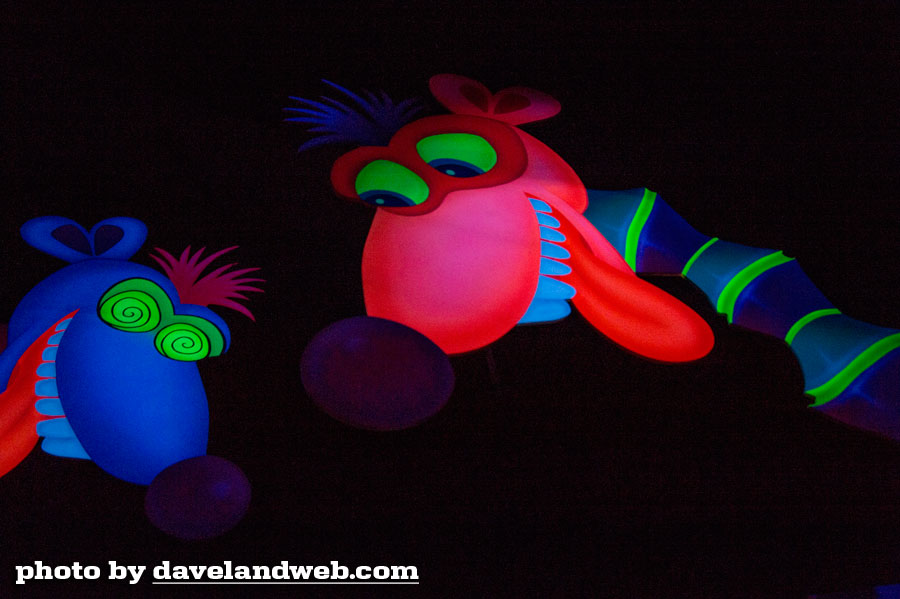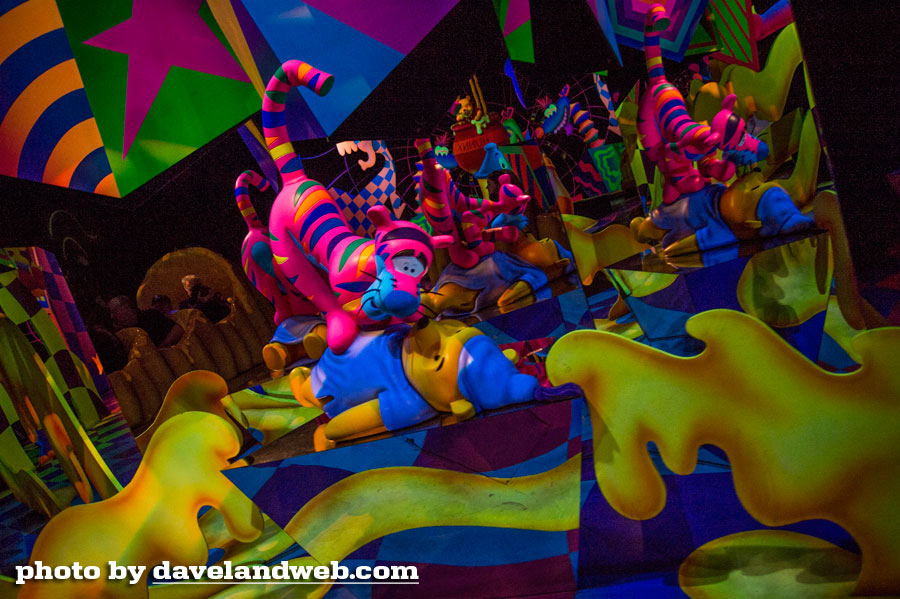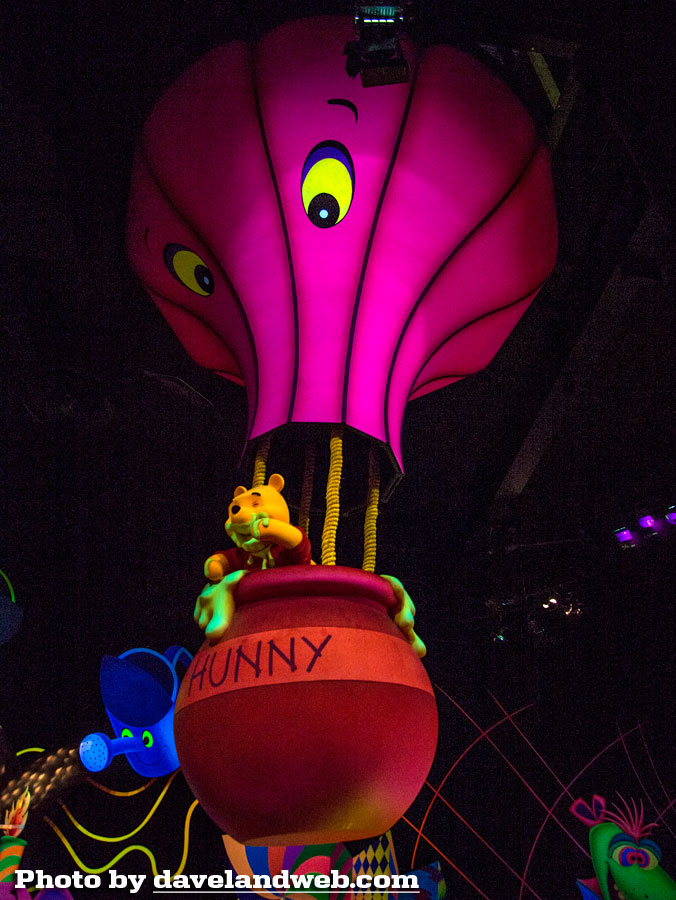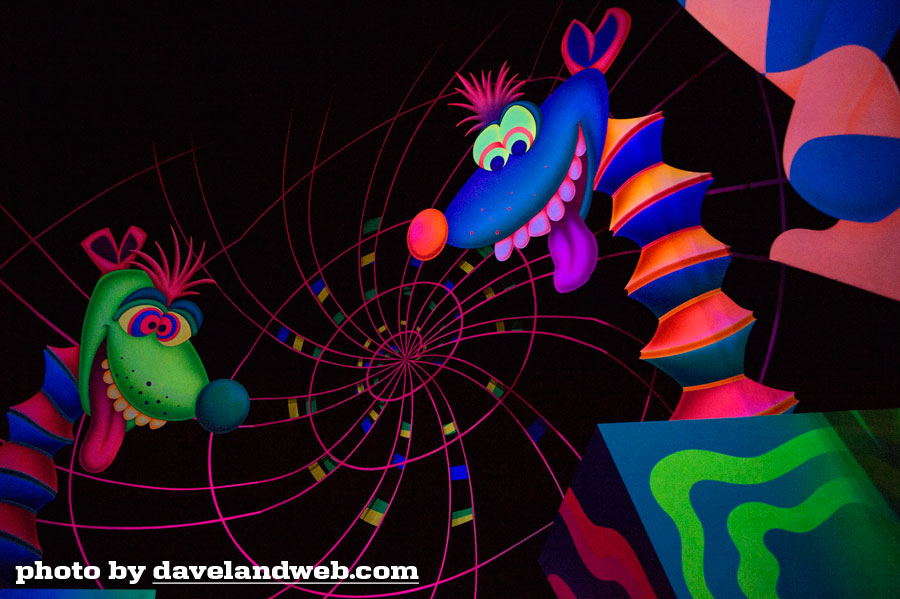 Pooh can't get enough of the…honey.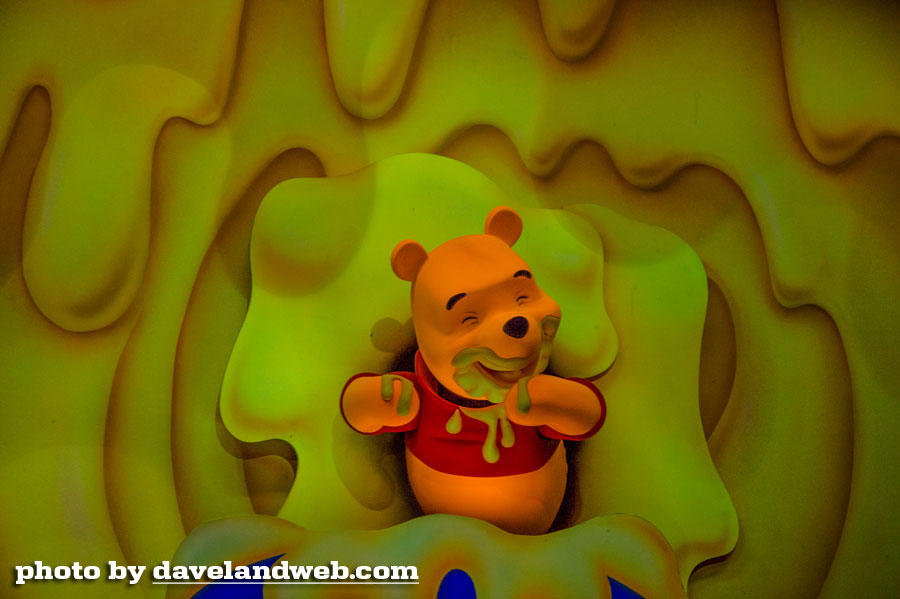 Like its Fantasyland counterpart, Alice, this attraction ends with a birthday party.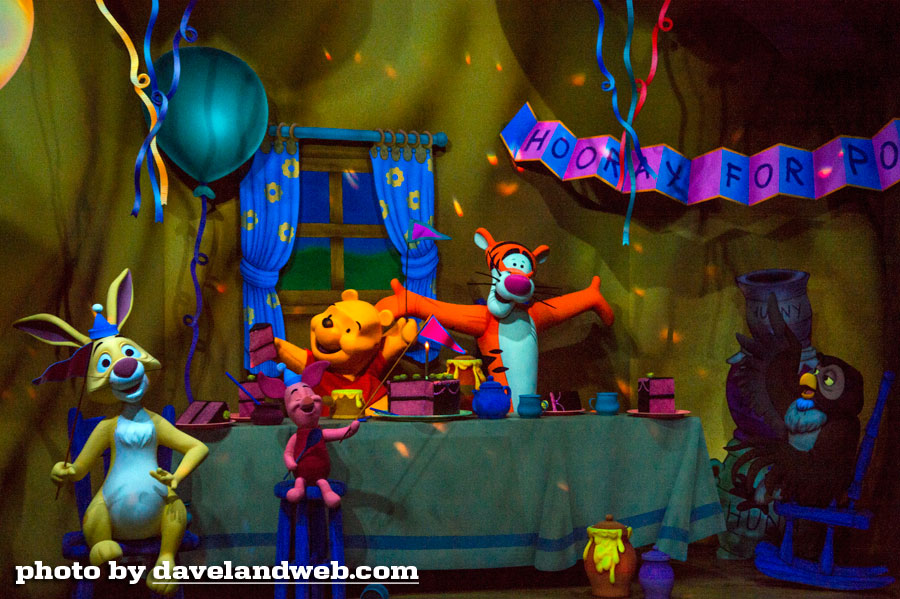 I'd never noticed these little bumblebee-elephants before.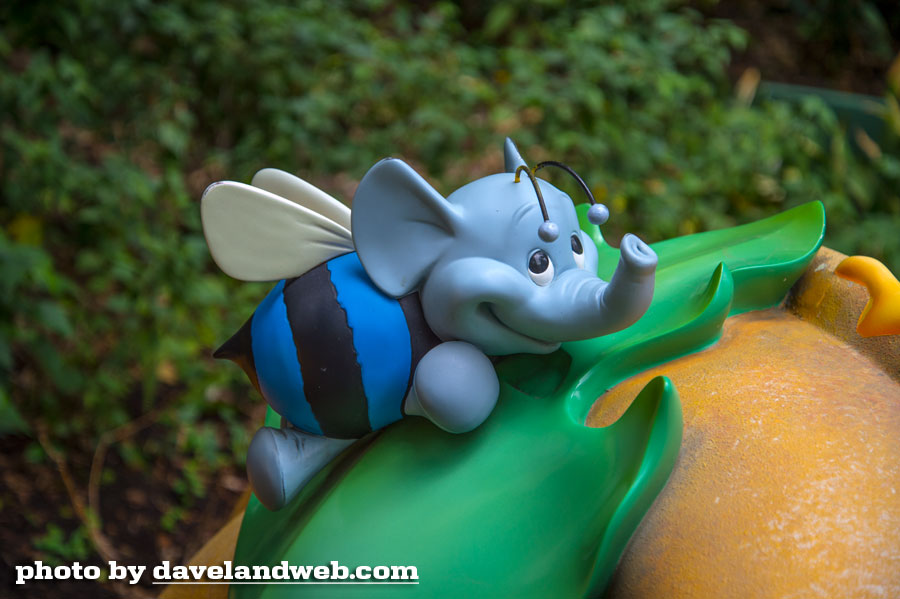 Onto more exciting Disneyland adventures, we boarded the train at New Orleans Square/Frontierland: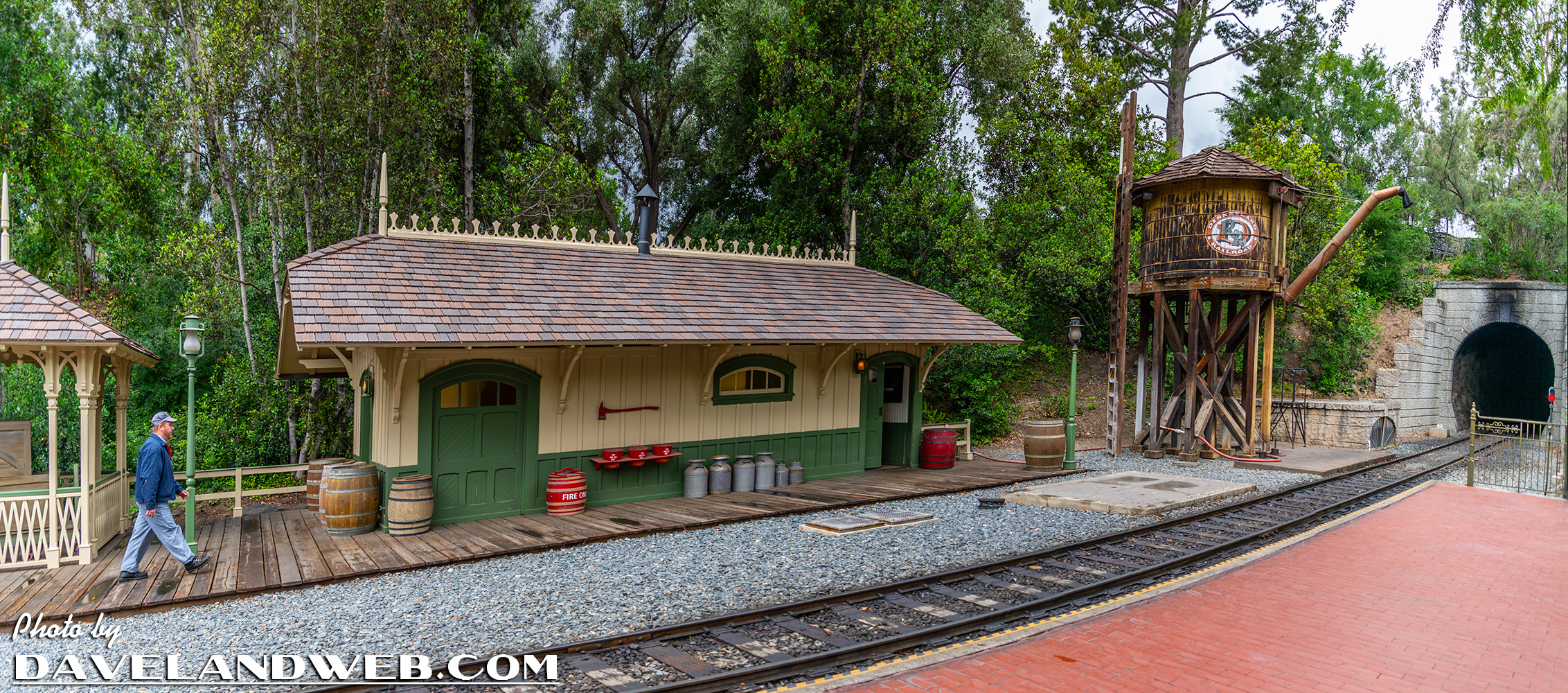 Although I love the Main Street Train Station, I also love me some Frontierland Depot, too!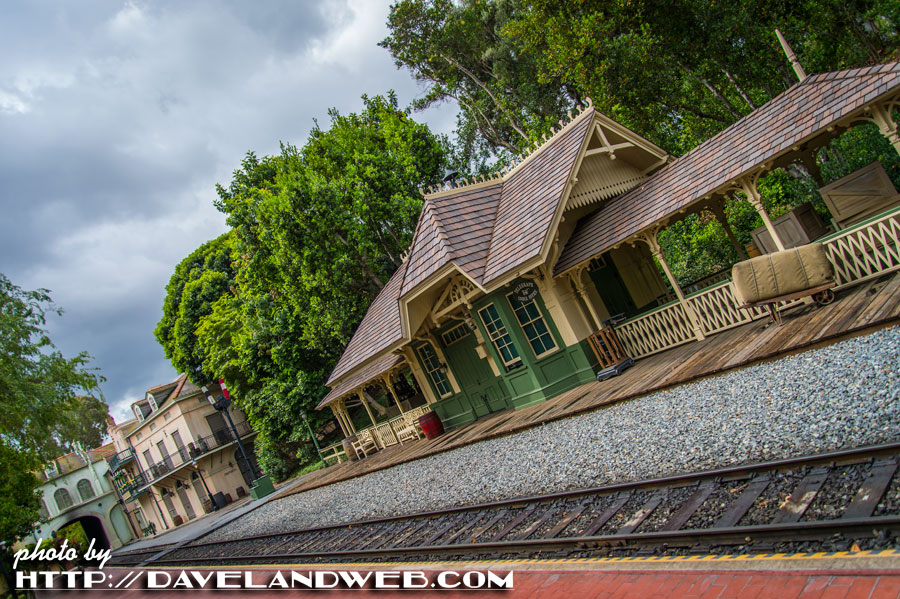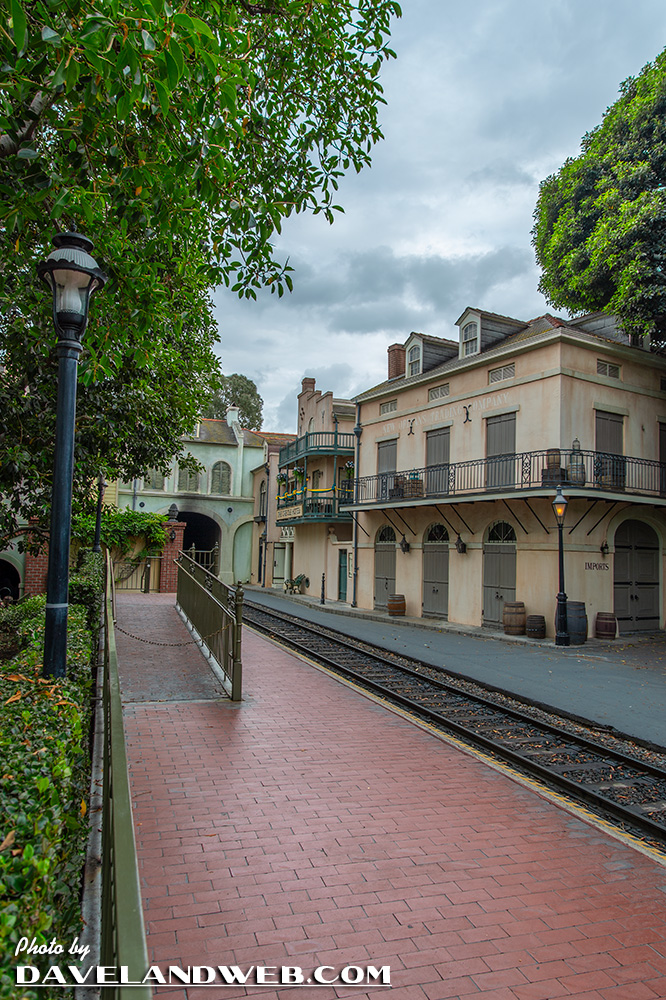 Here comes our train!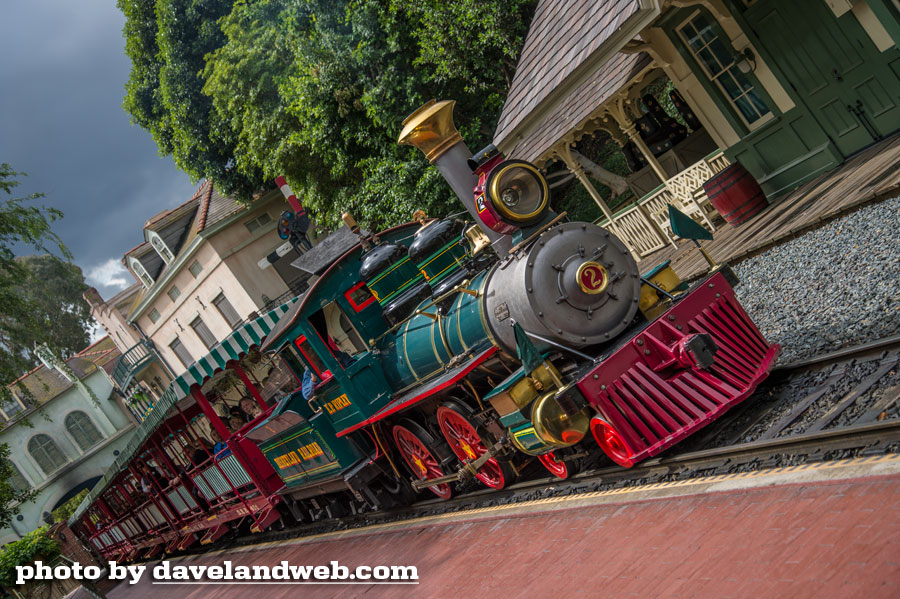 Tough to photograph as the train speeds along, but worth the effort!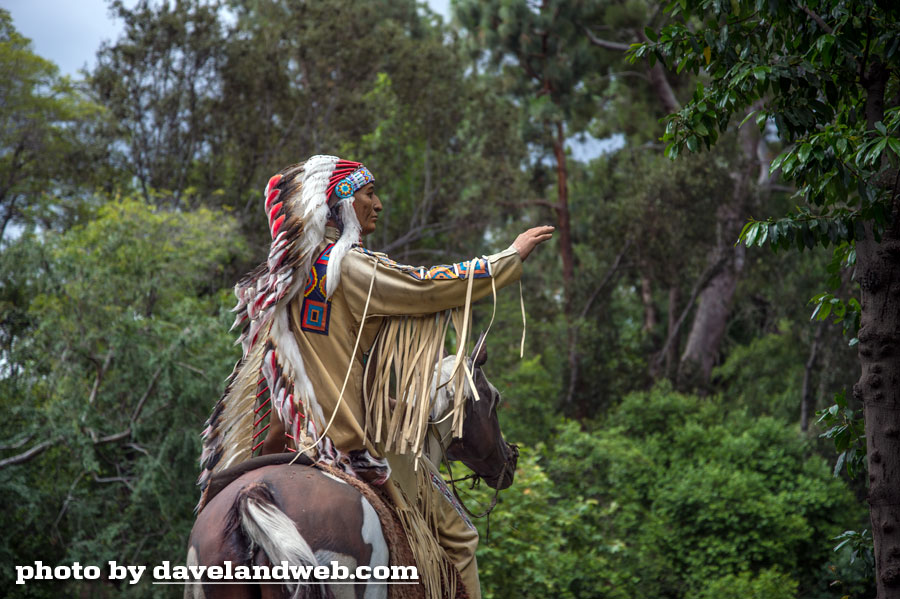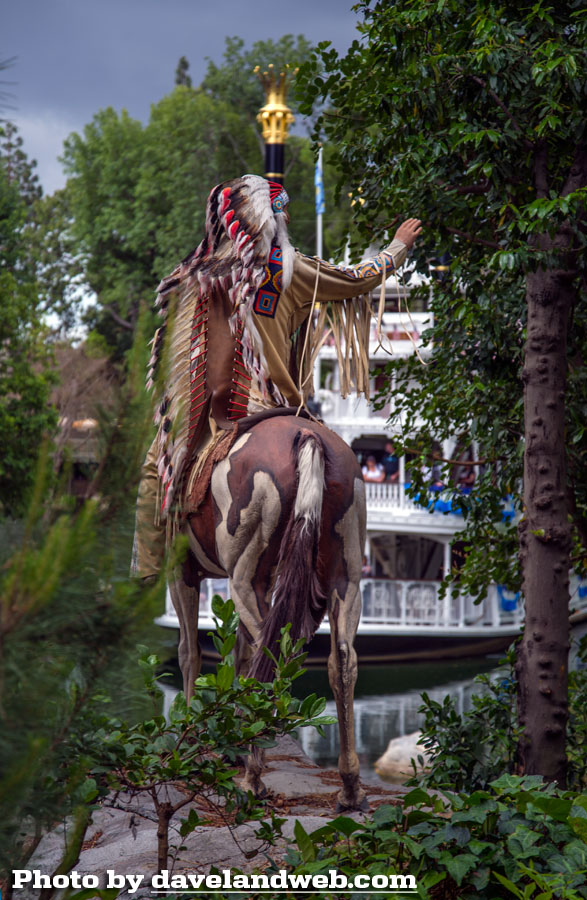 Ready to see the Grand Canyon, Disneyland-style?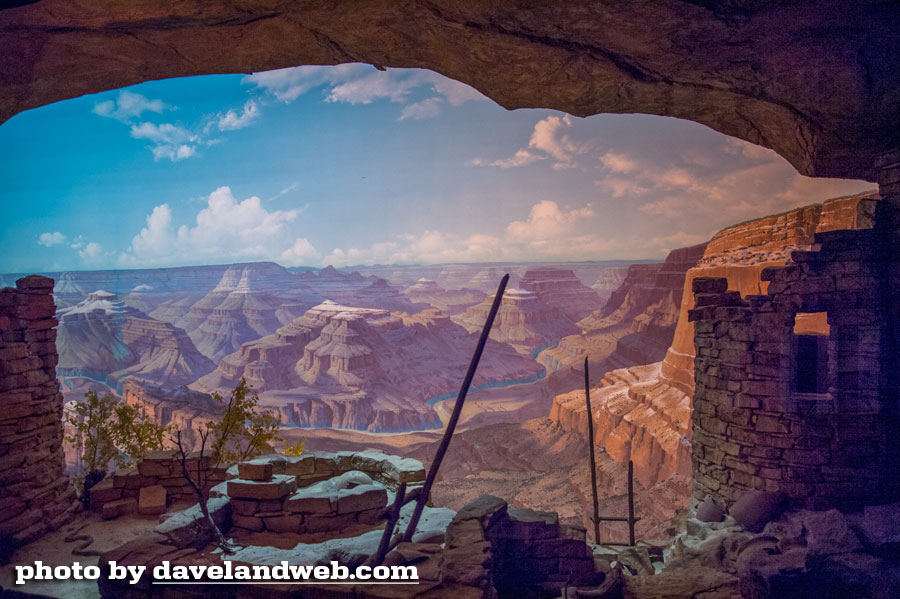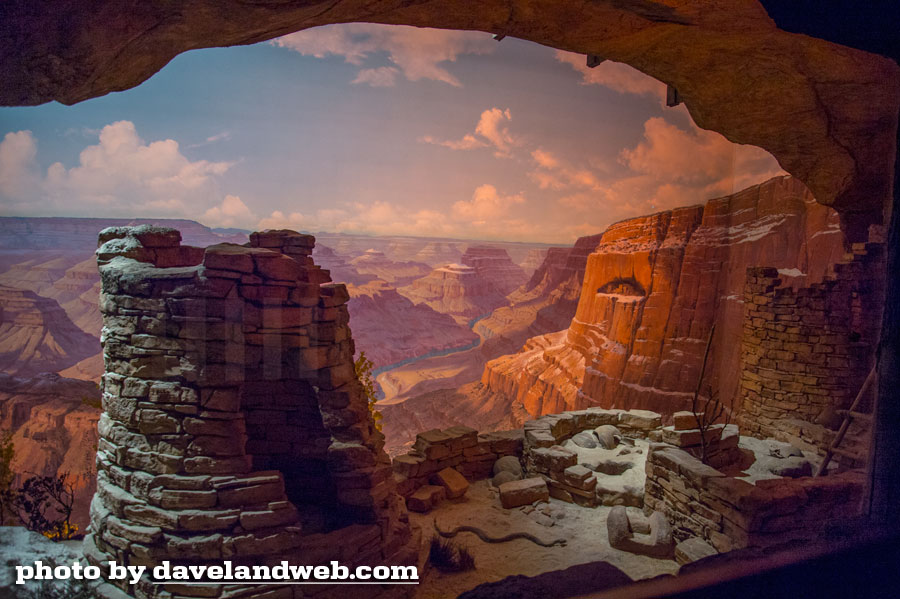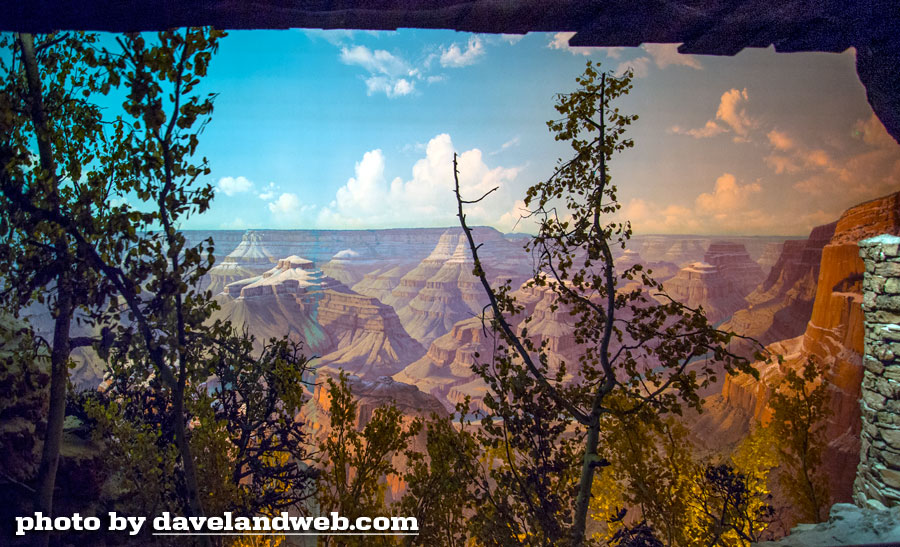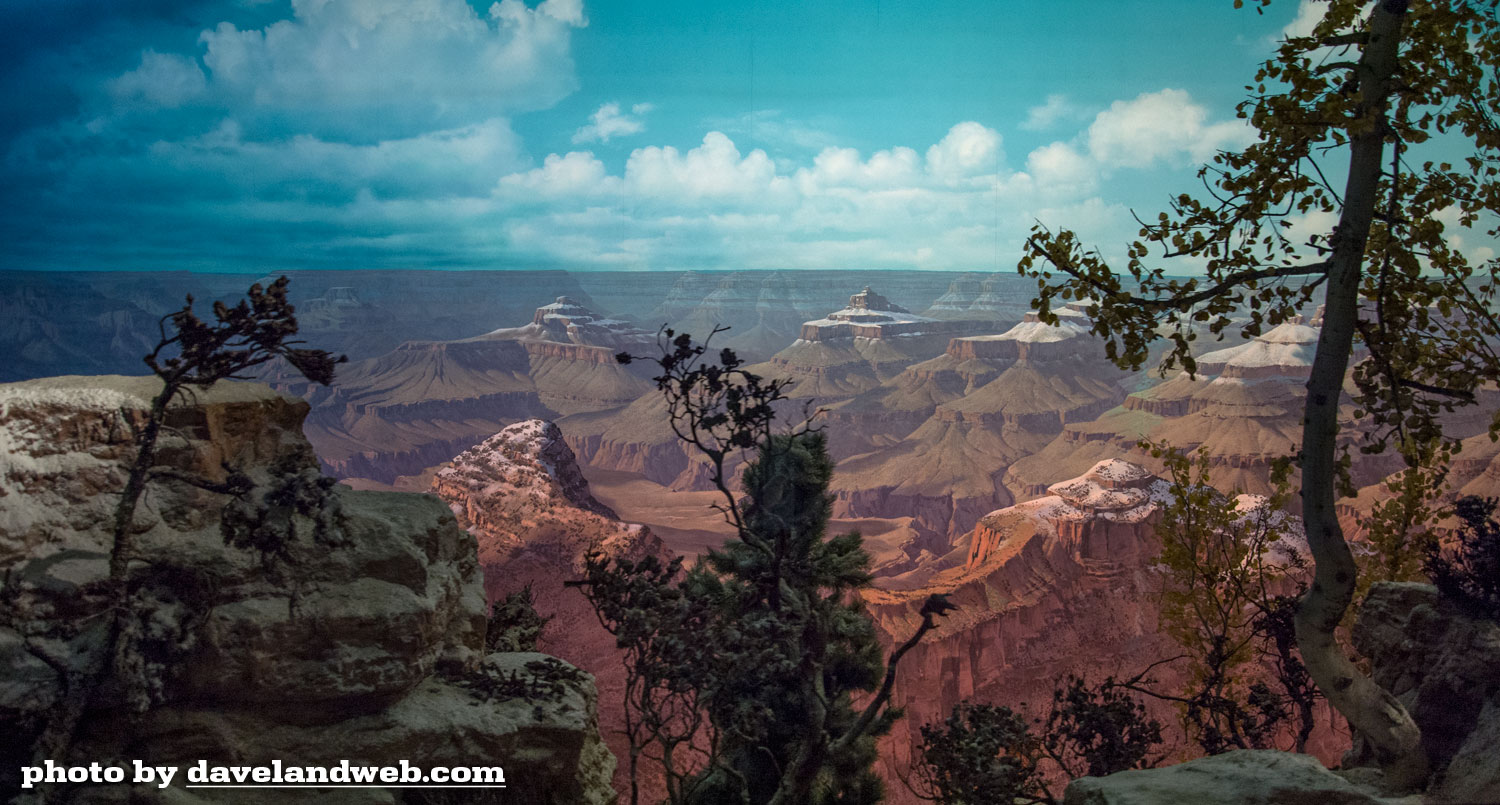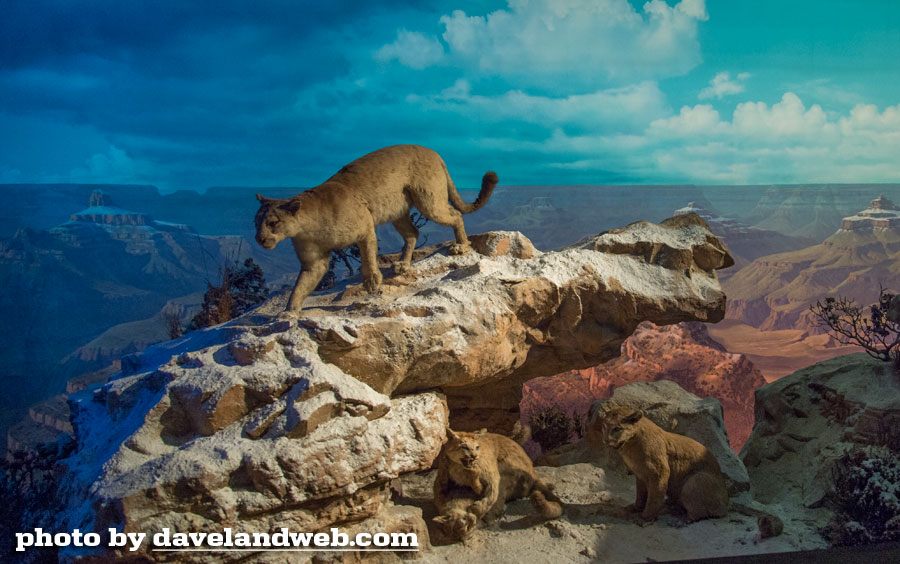 Ever notice the rainbow before?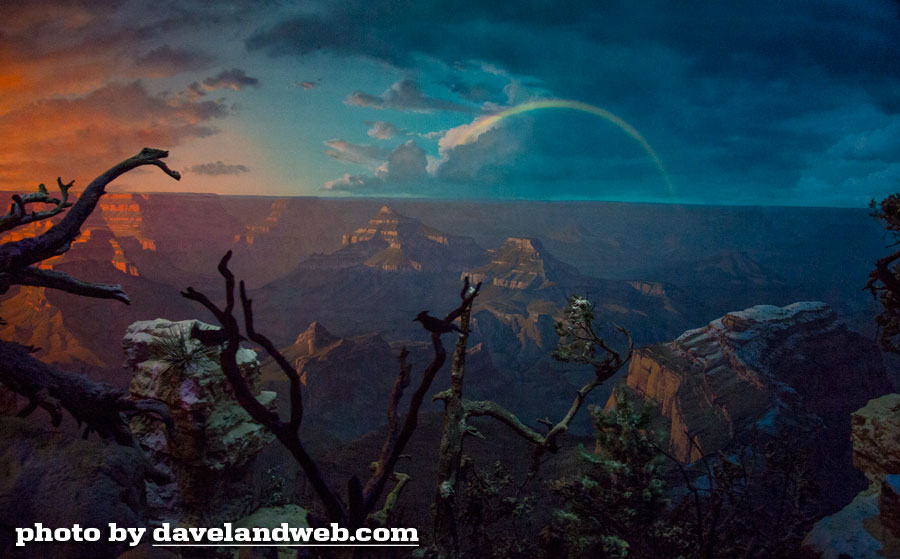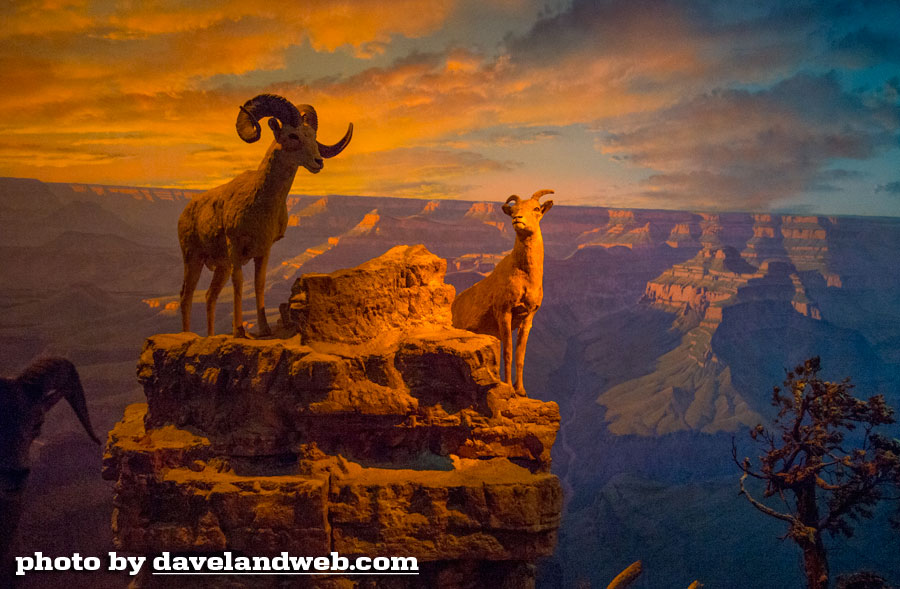 And now we go back...back in time…to the Primeval World!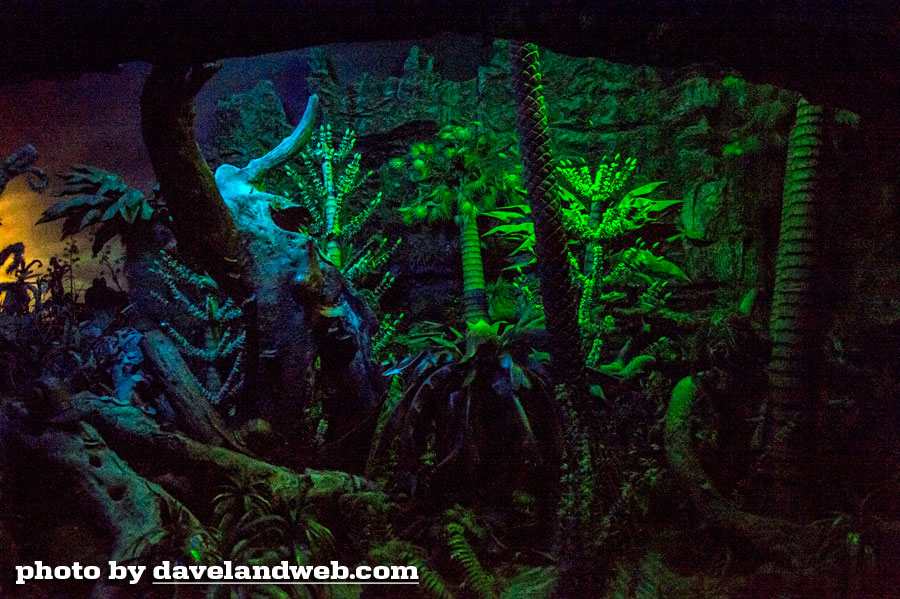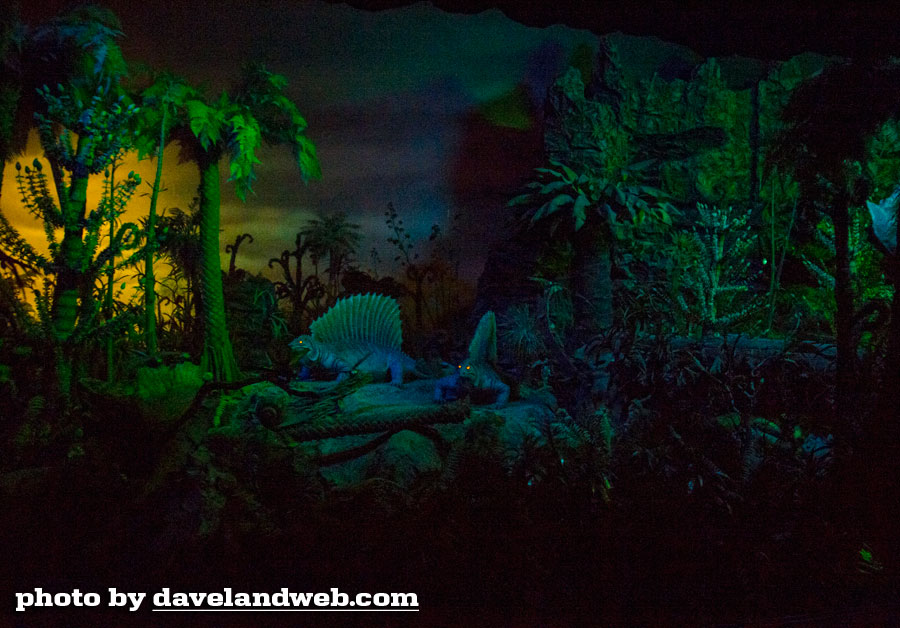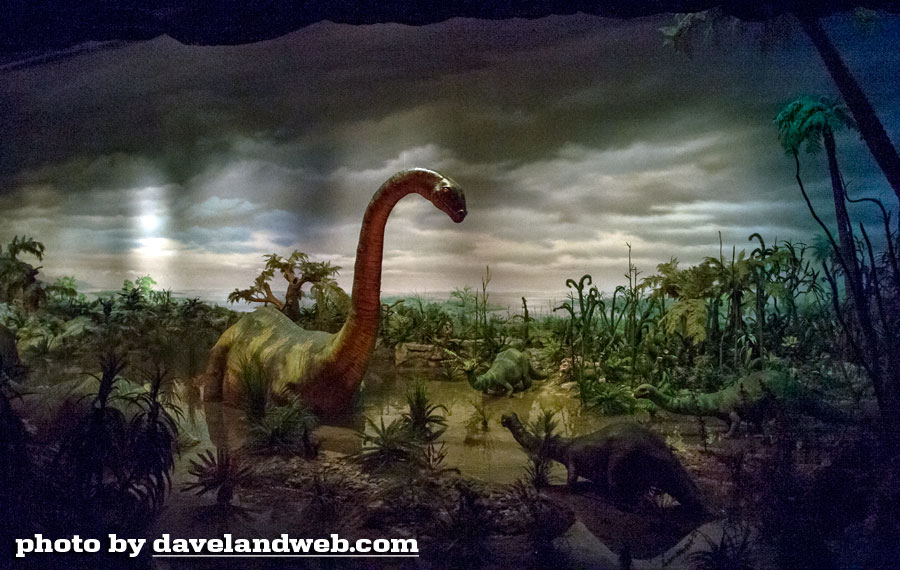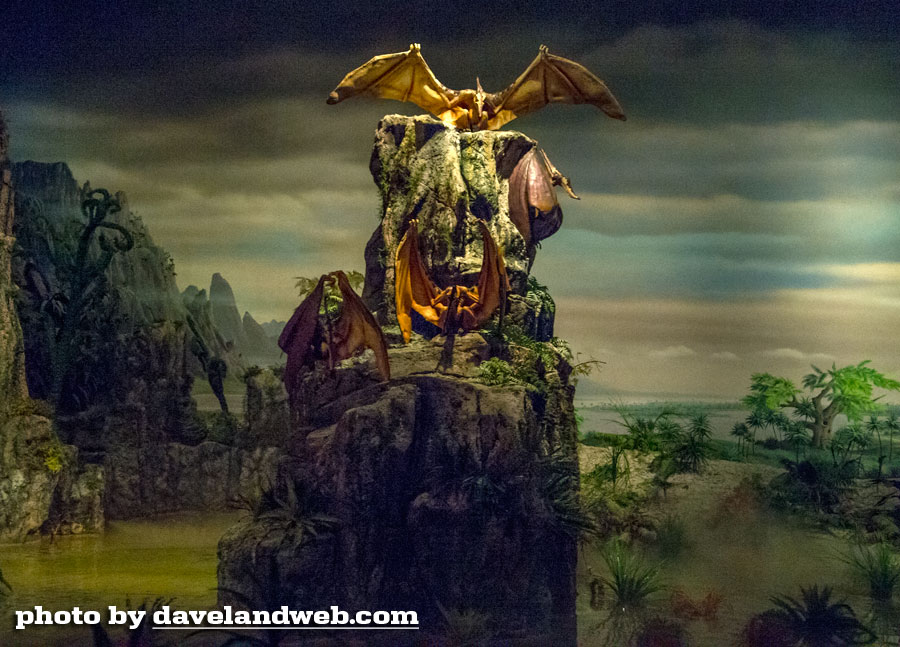 This winged beast is a little too close to the window; scary!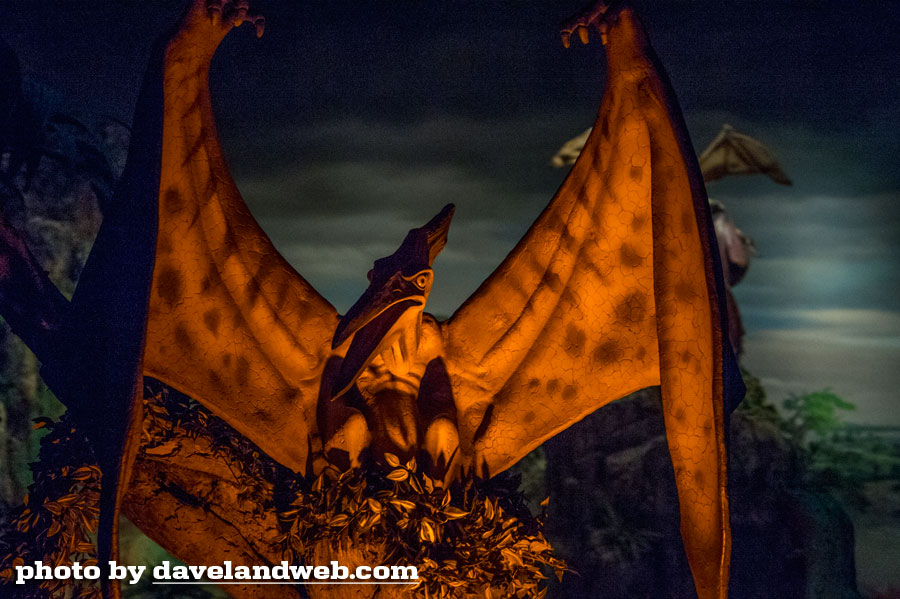 The fabulous flaming finish!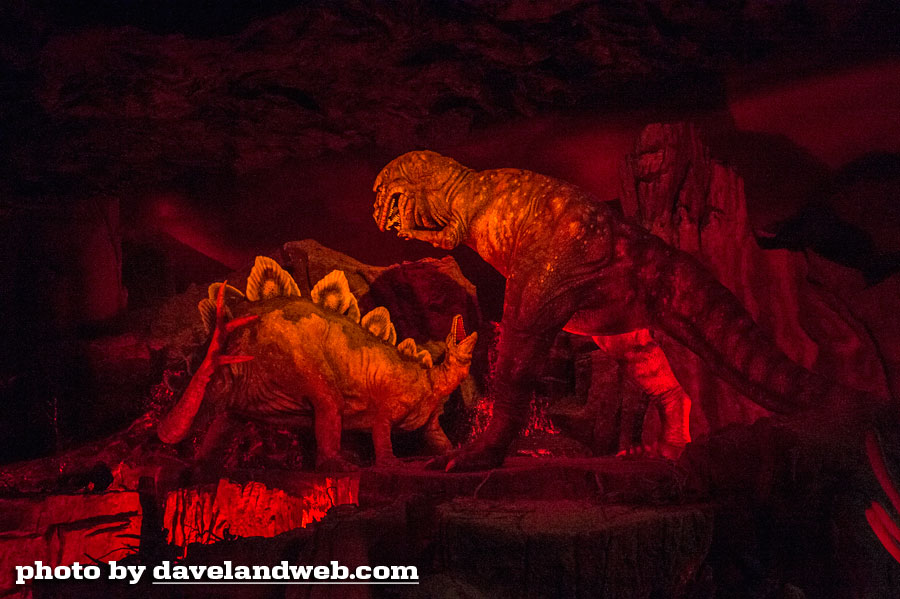 For Daveland reader Amazon Belle, here's a photo comparison of the back side of water. I am guessing that the public reason for the change in the amount of water has to do with conservation.
August 27, 1955: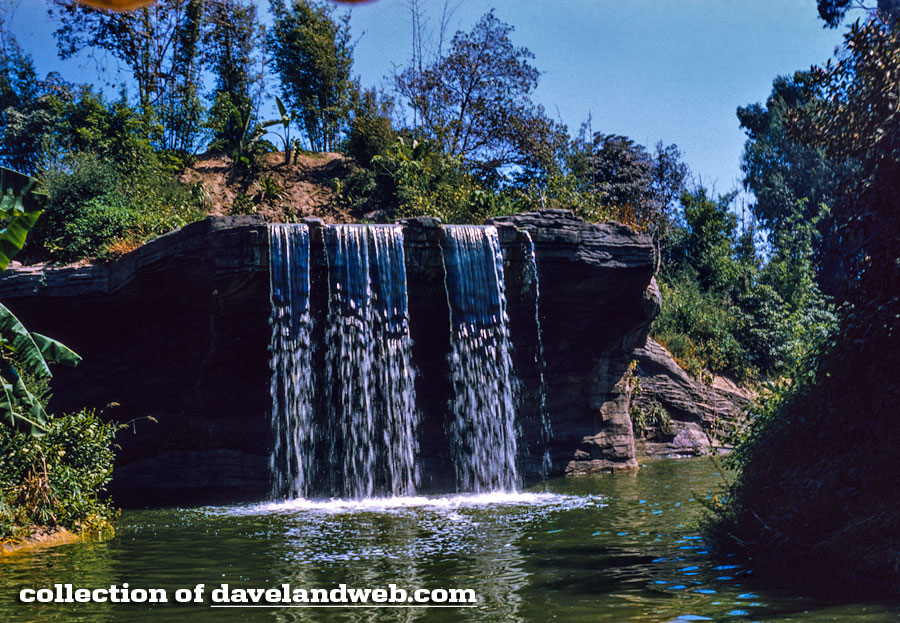 June 2012; good Lord, who thought of coloring the water green?!?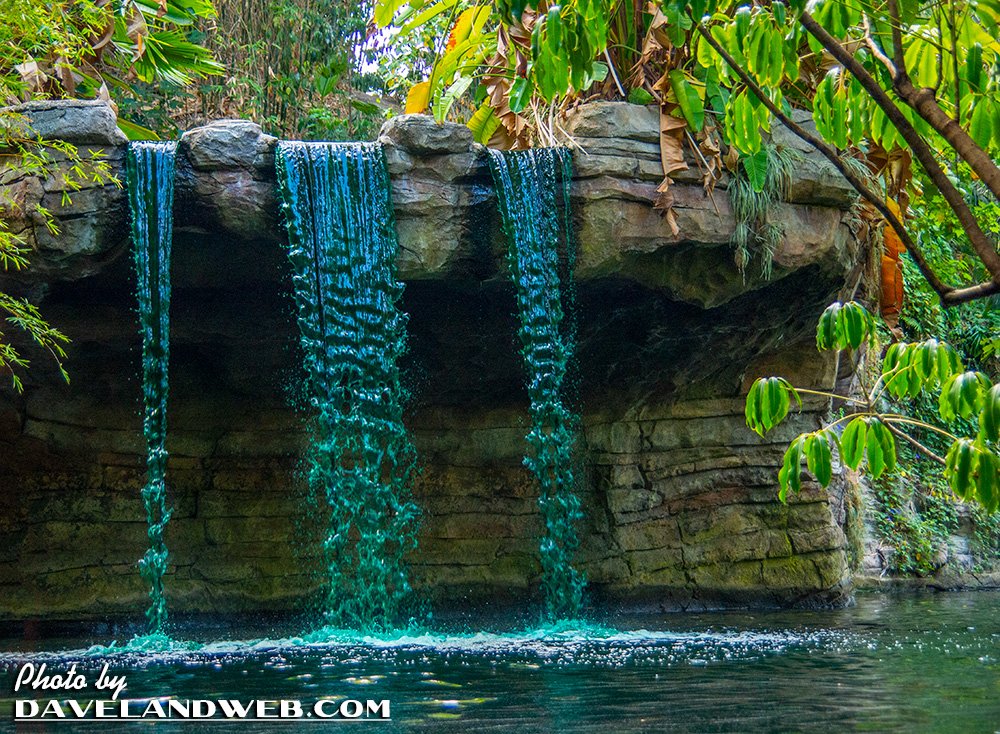 May 2015: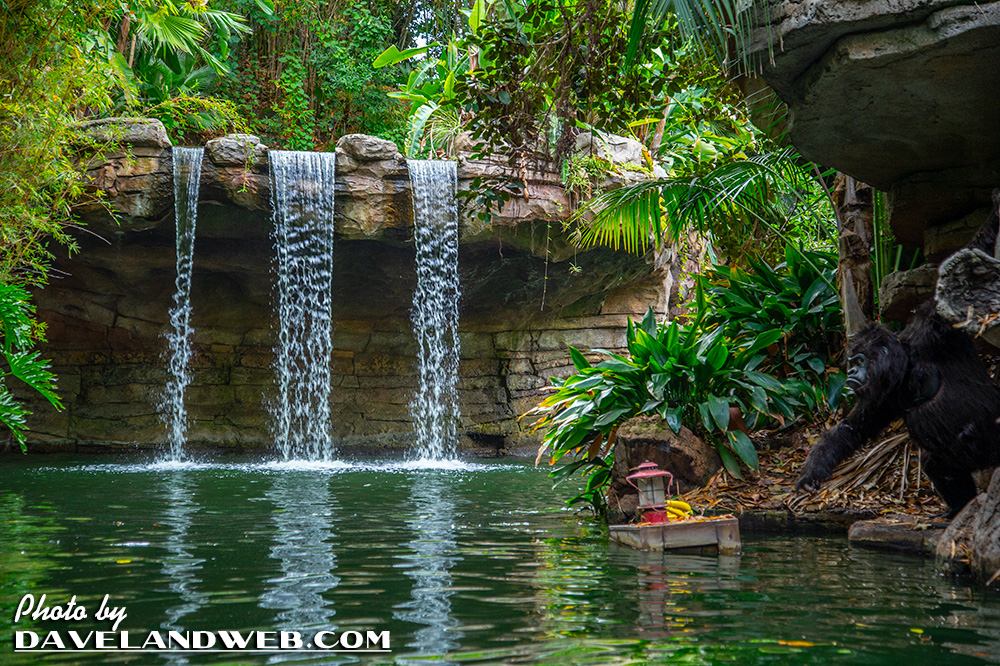 NEXT UP: Let's head across the Park to DCA!
Steam up your engine and ride on over to my
main website for more Disneyland Railroad photos.