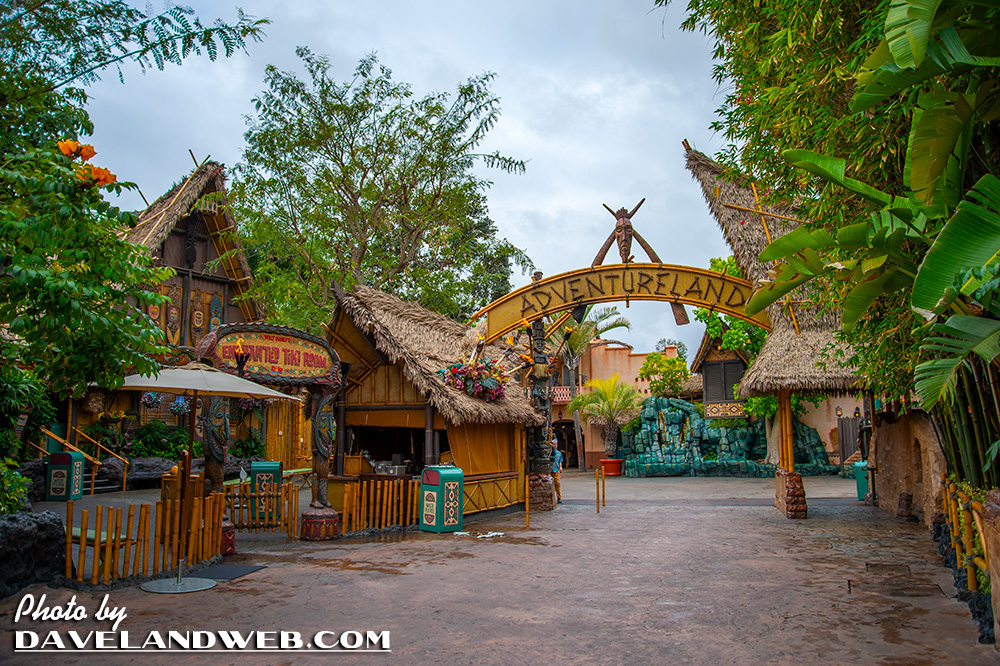 This is how Adventureland looks before the rope drop. Pristine and uninhabited, other than a few cast members getting it ready for the onslaught of guests that are about to run through.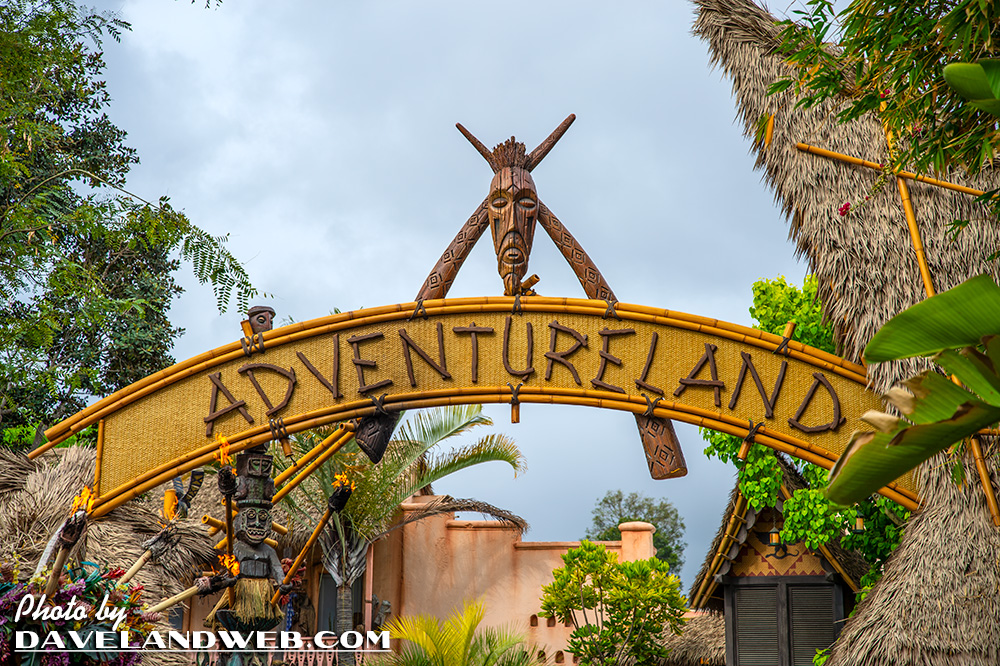 We have now reached our destination, where Tours are Departing Daily…The Jungle Cruise!
Feast your eyes on the luscious panoramic view of the loading dock: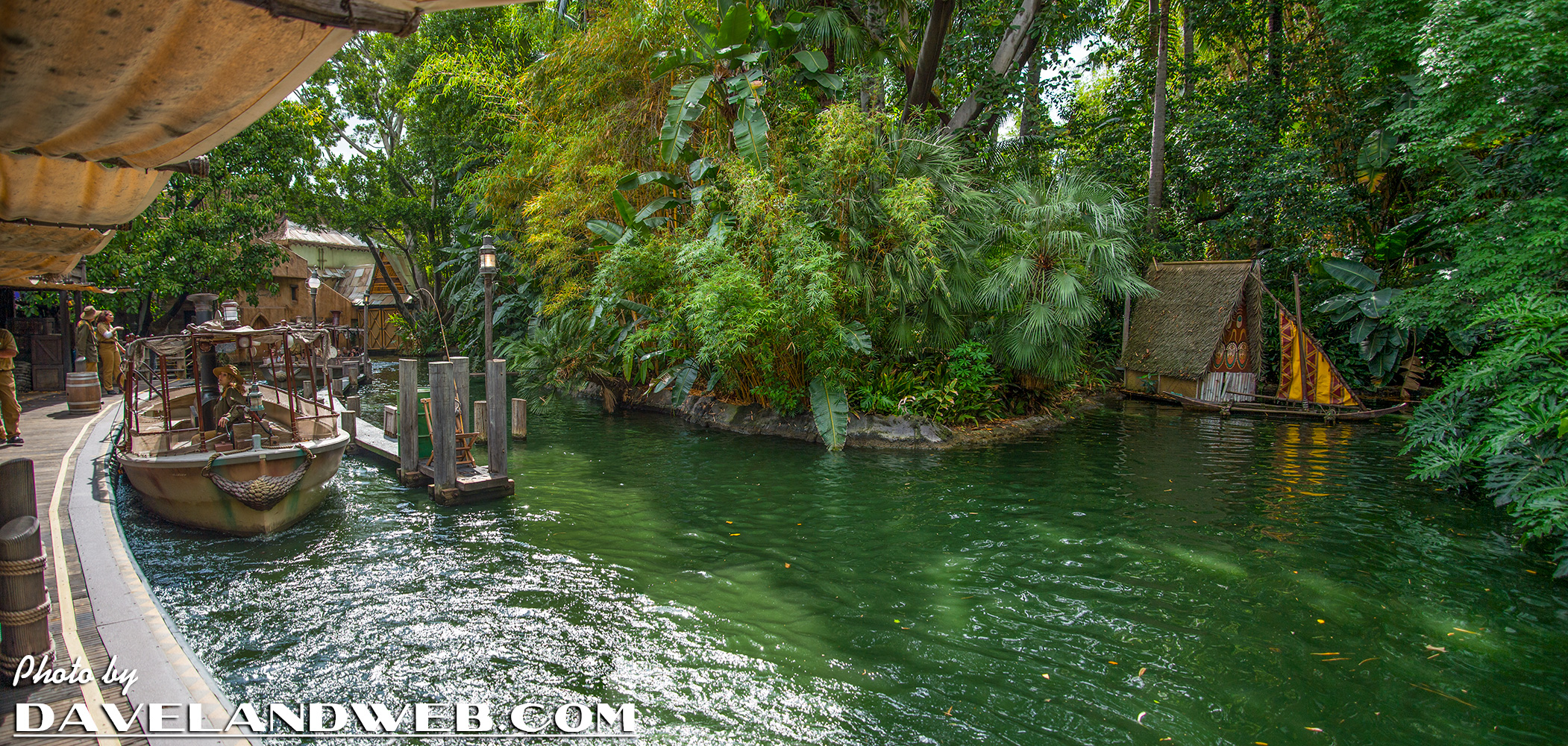 Looking up from the boat, I was inspired to take this shot: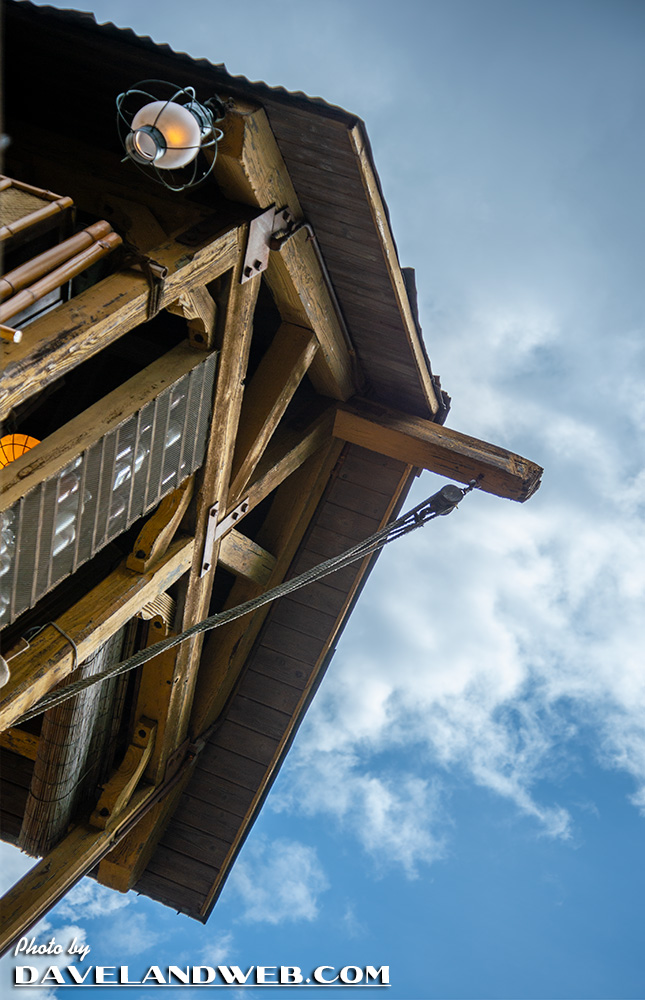 Before I knew it, I was encountering this rare yellow tiger: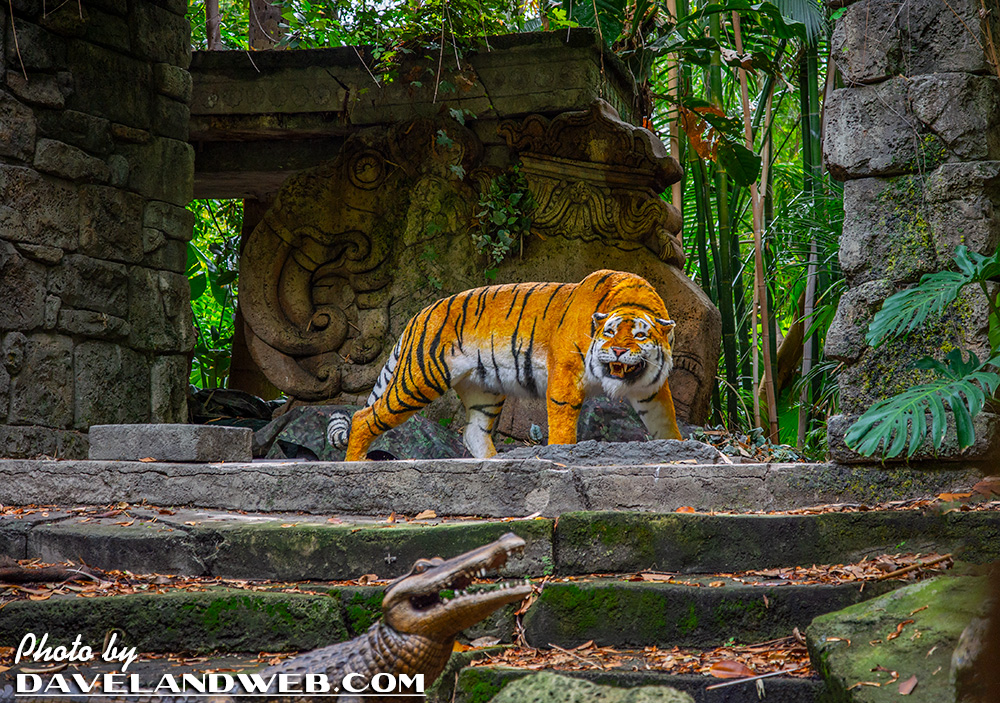 Compare with the previous incarnation; I cannot begin to comprehend the color palette of today's Imagineers.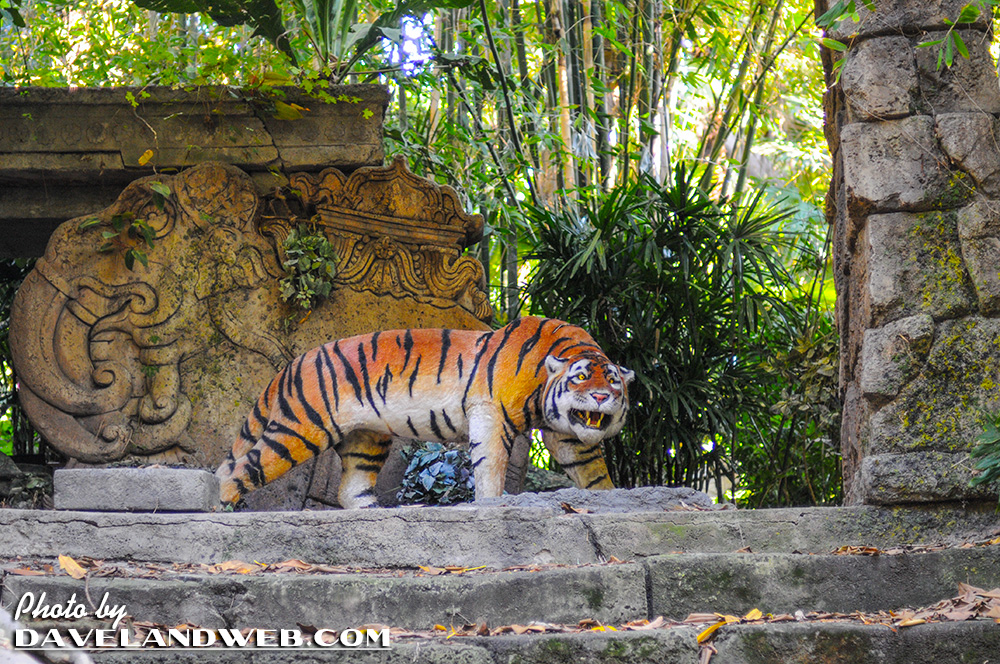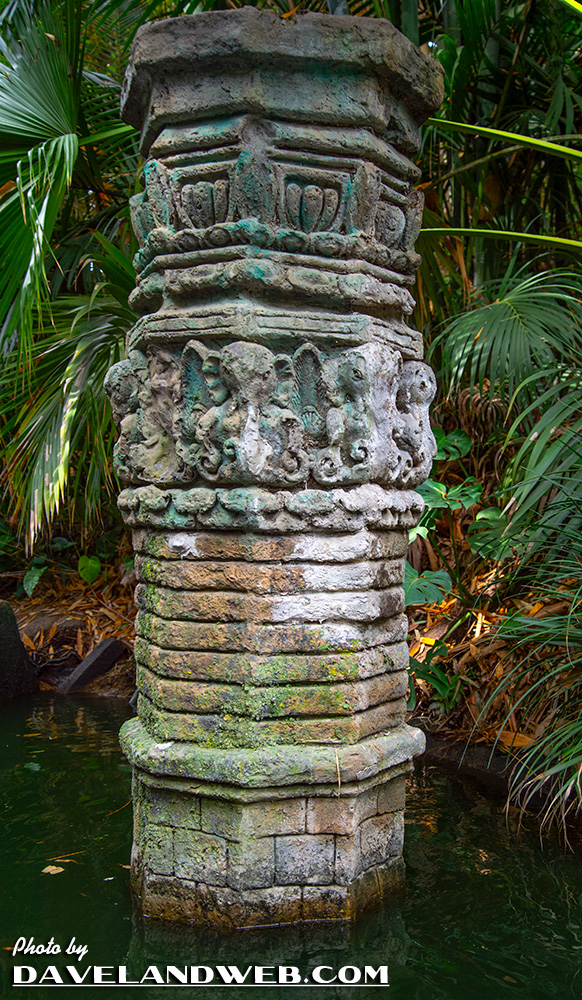 The indian elephant pool continues to entertain; these animatronics are amazingly realistic: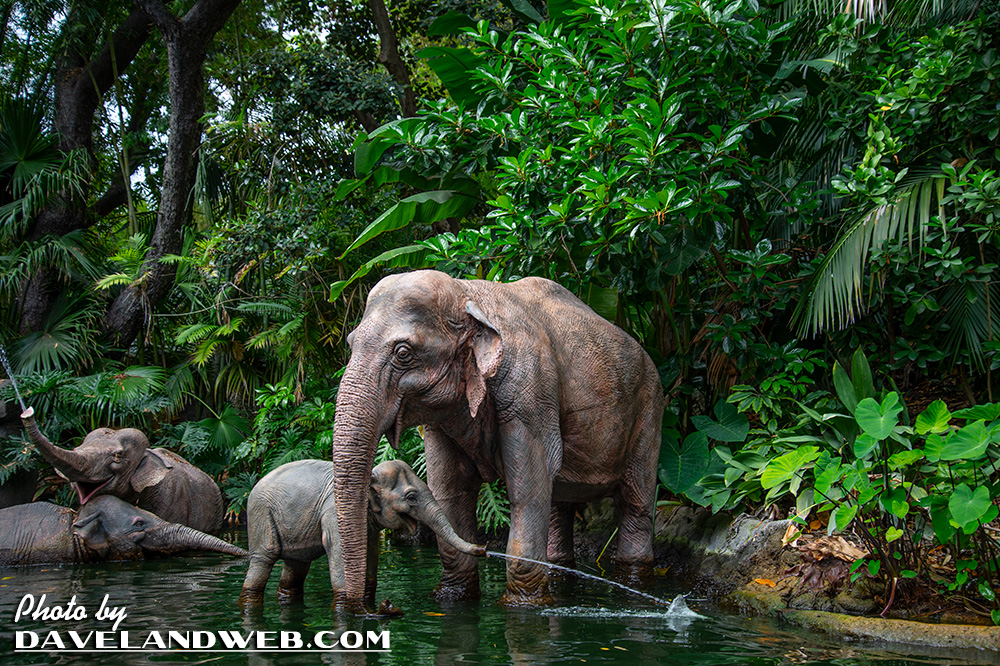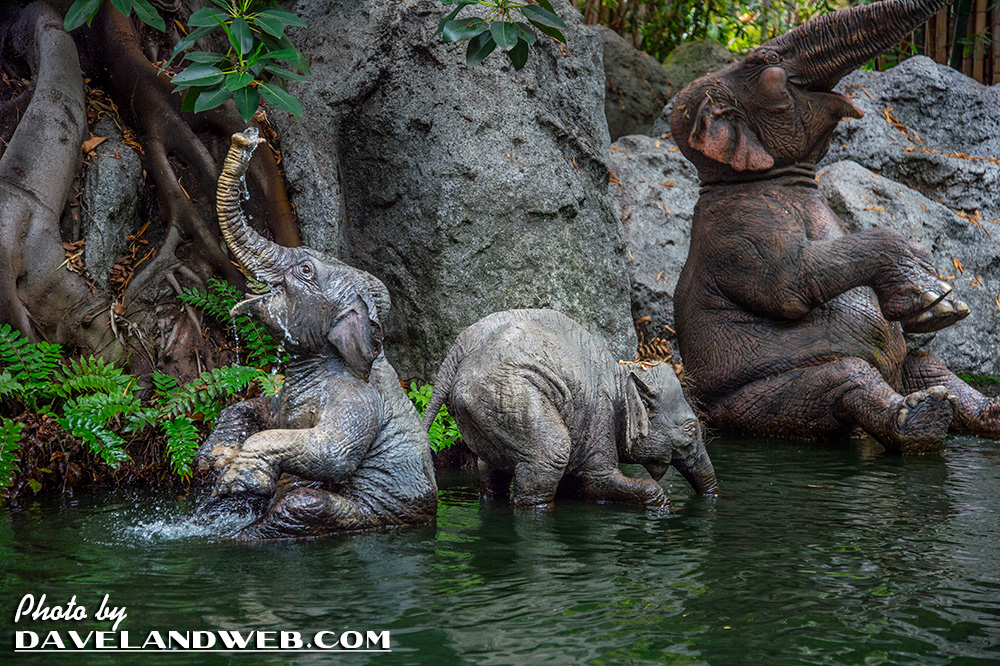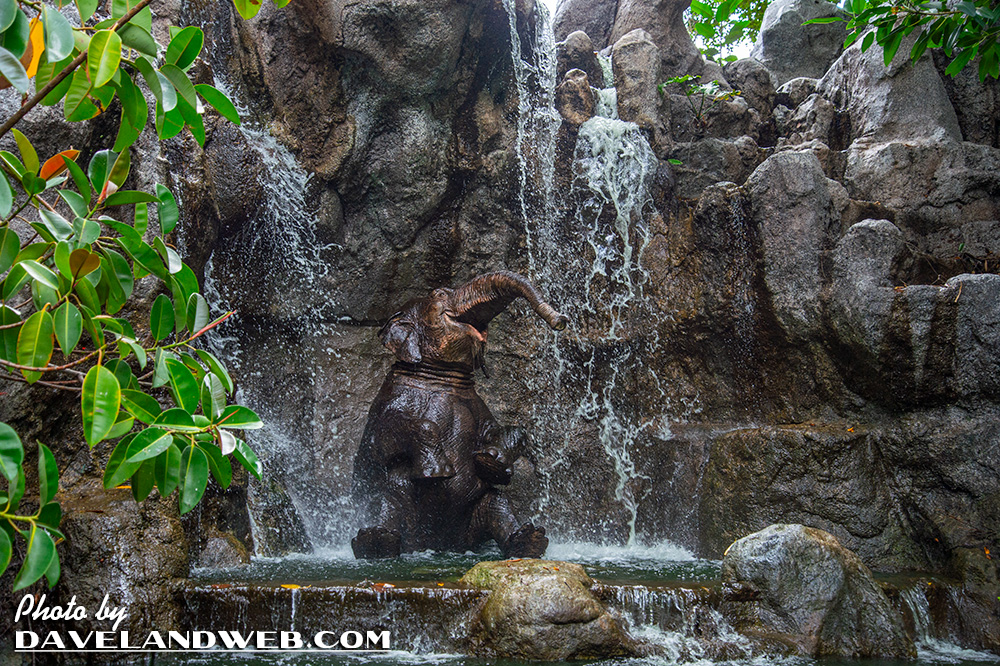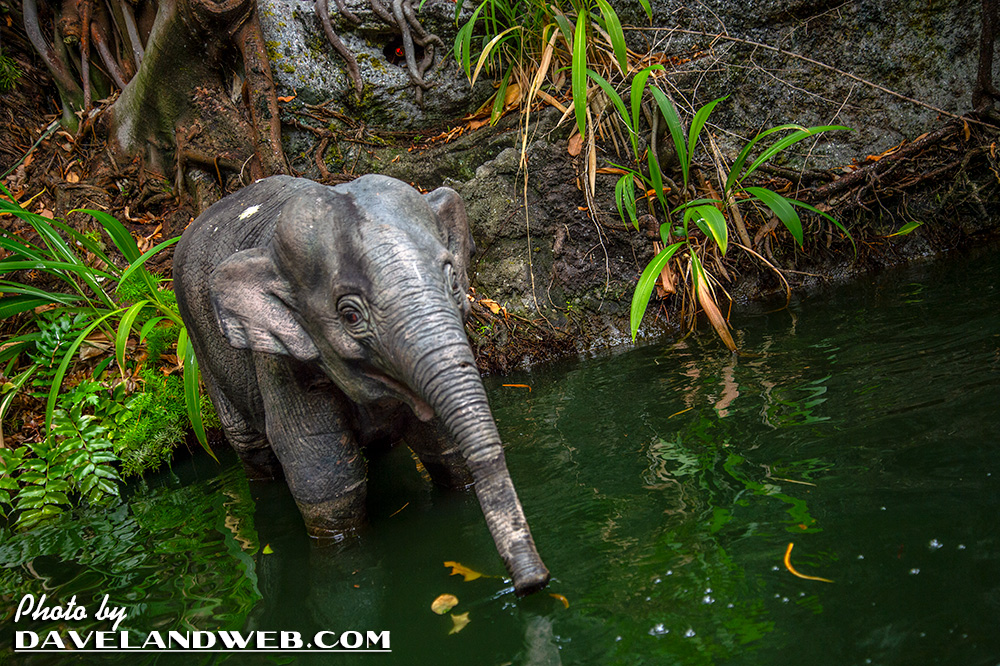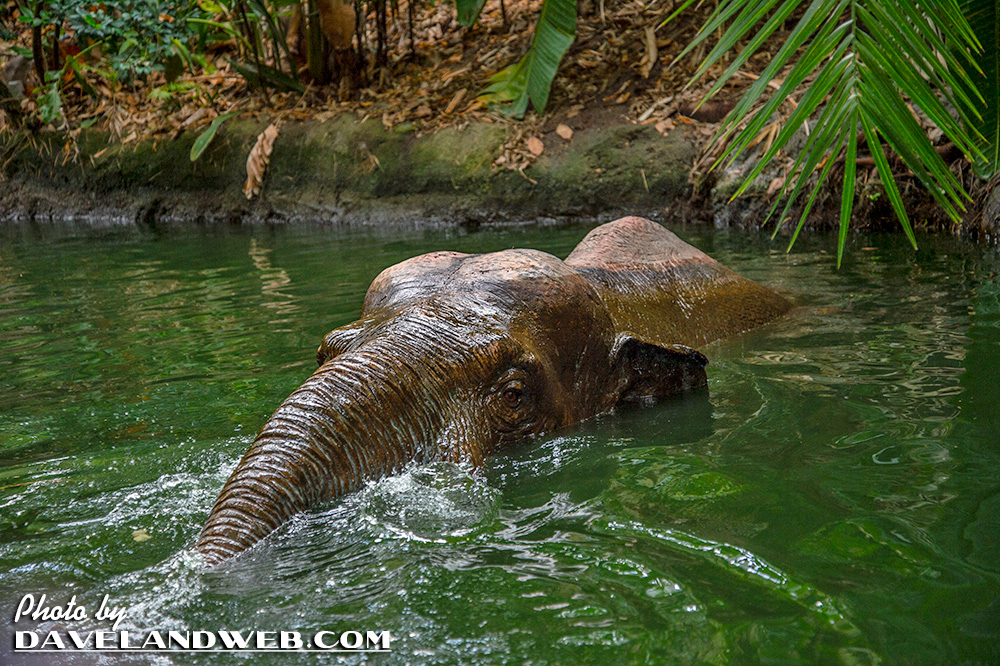 From elephants to apes…just as entertaining.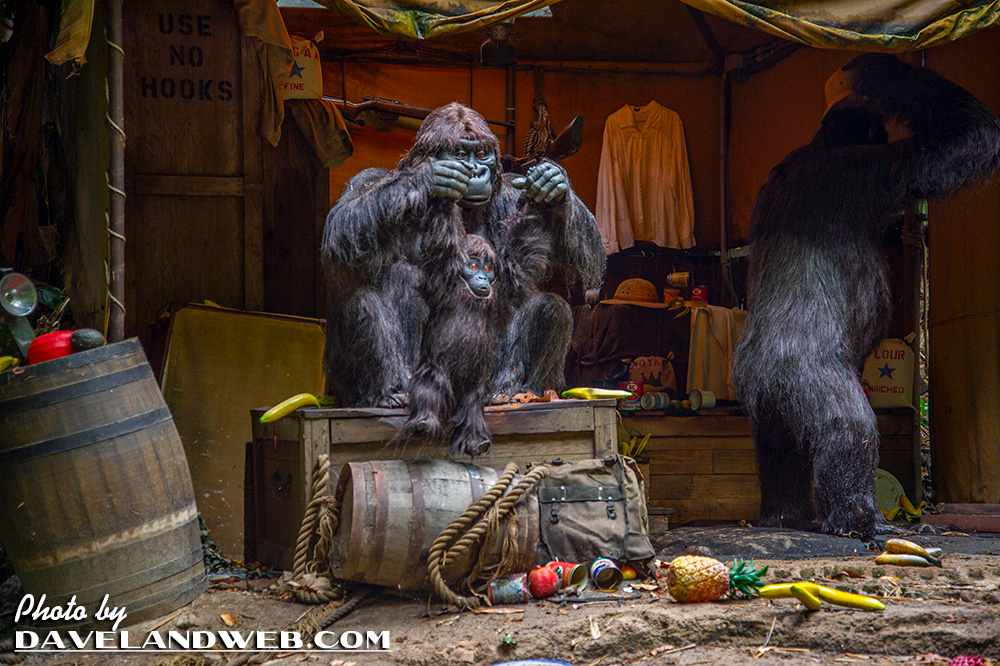 I risked back injury to turn around and get this view: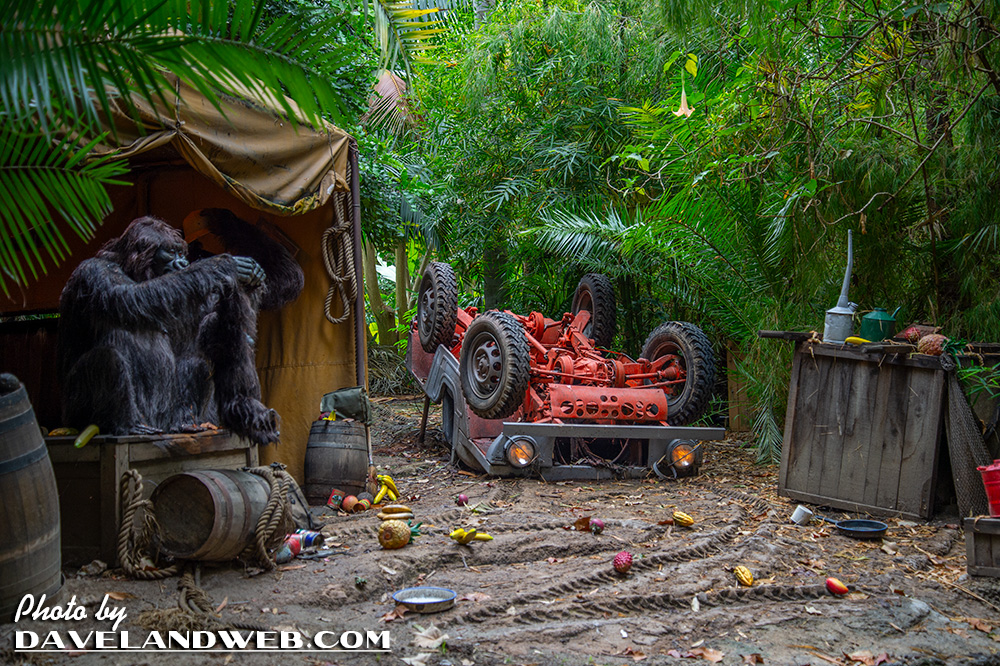 The initial view of the back side of water: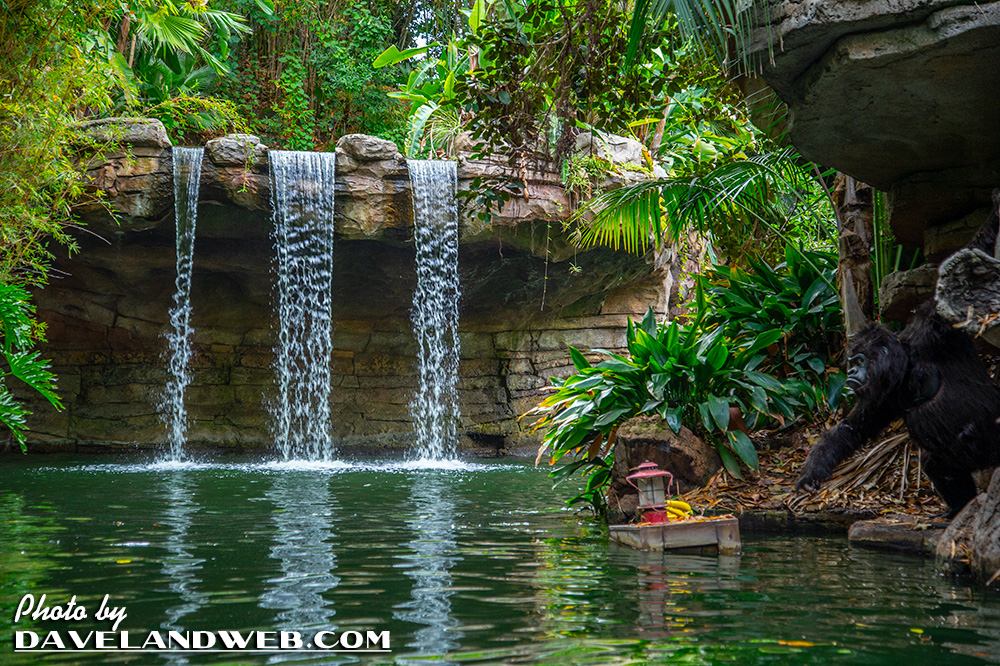 I don't think he'll ever get those bananas.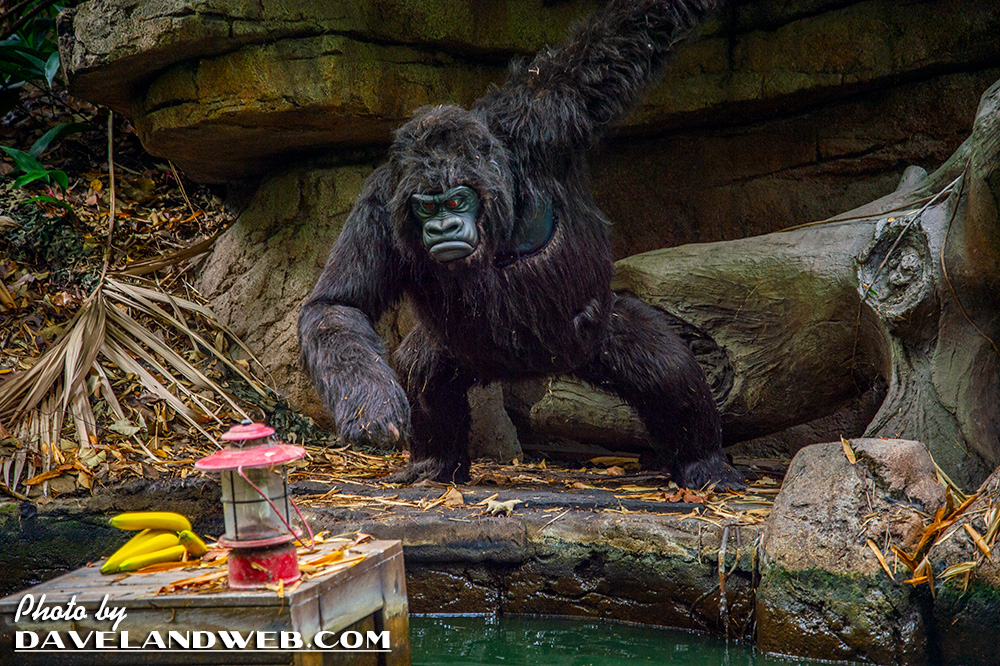 Our tour guide Alex did a great job.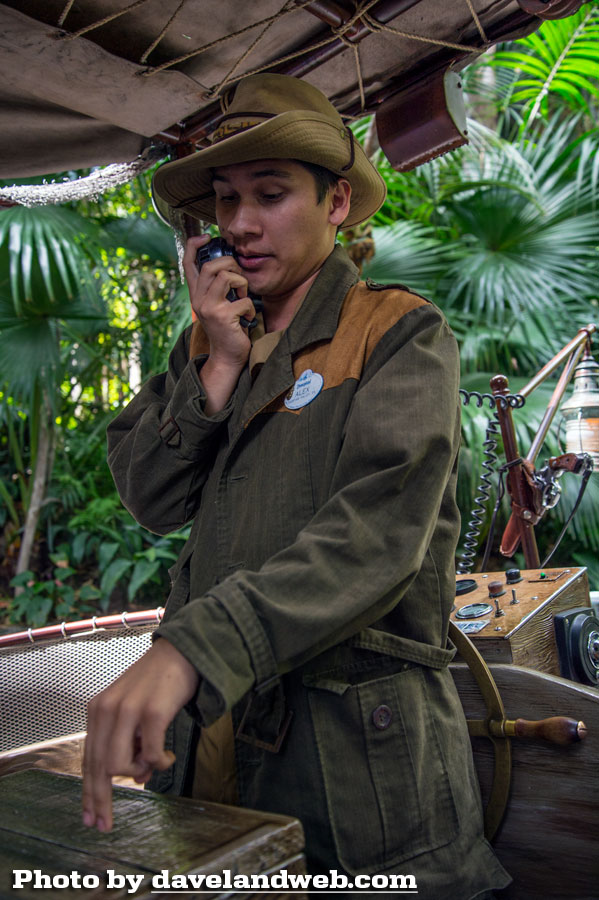 For the first time I noticed the gun hanging on the front of the ship: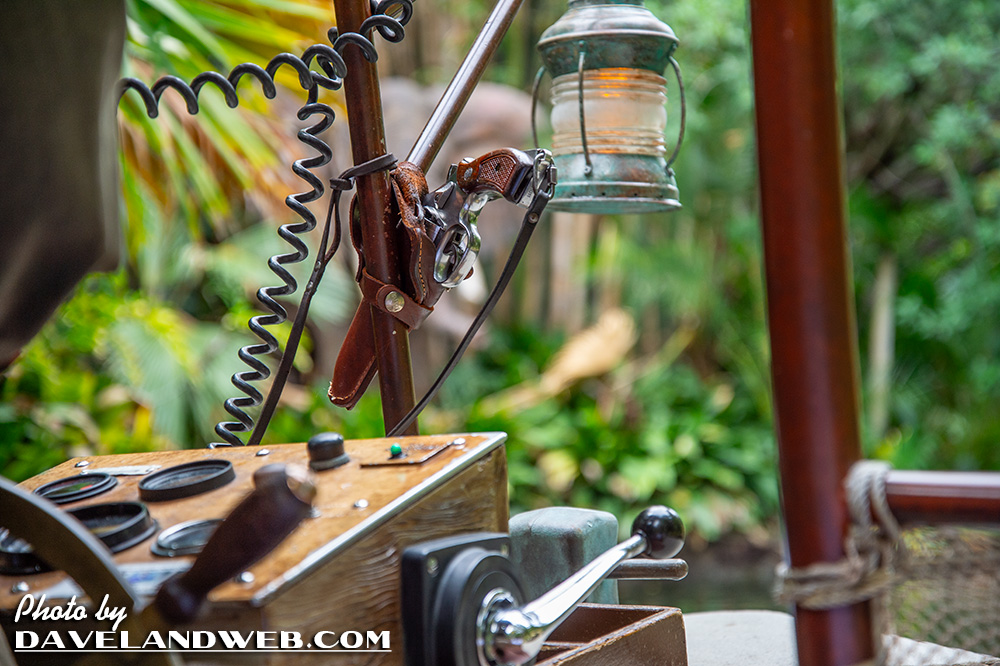 and the name "Pat" carved into the boat: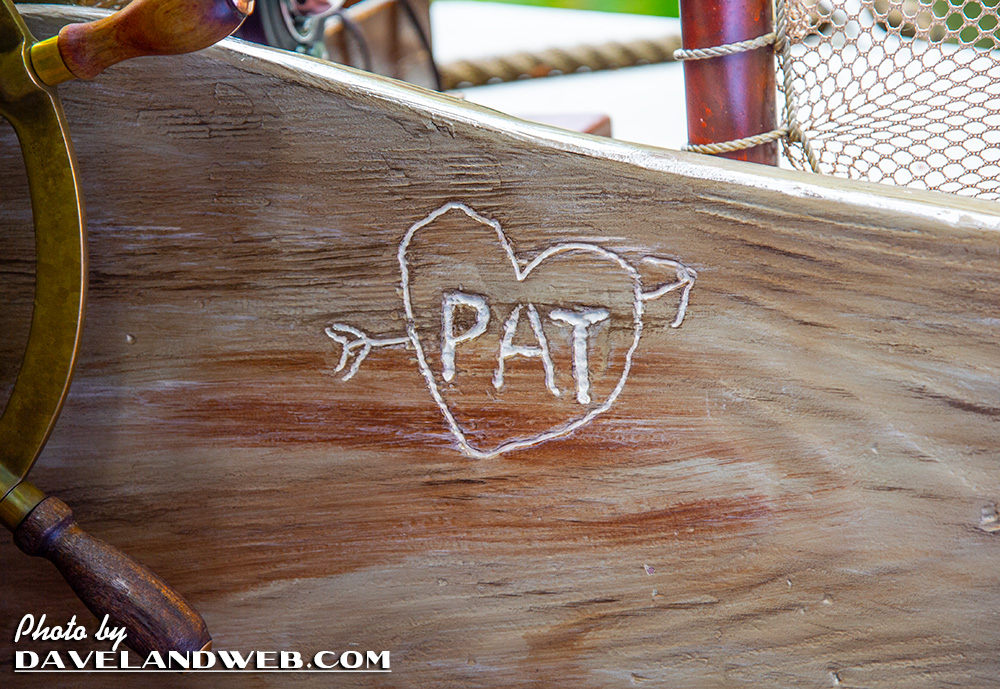 Next up: the African Veldt!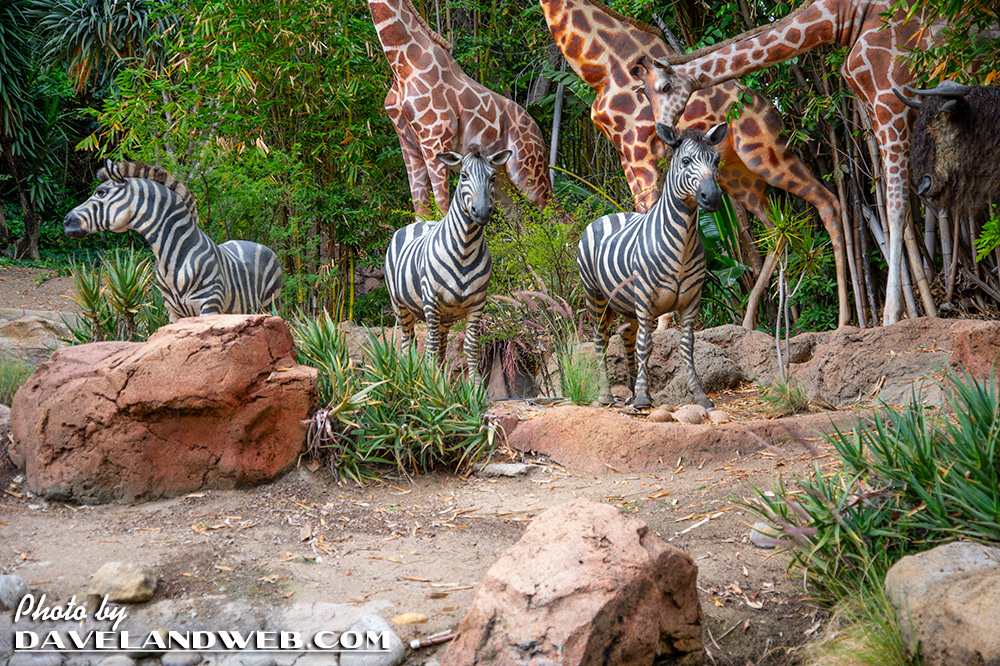 Still surprised by the natural violence of this scene; enough to make you a vegetarian!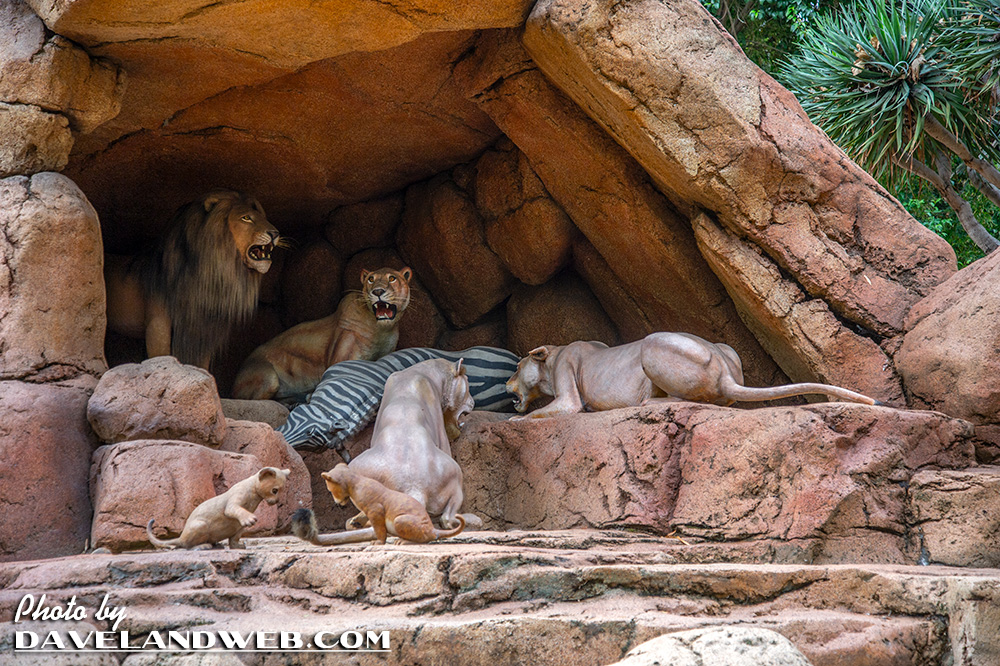 The vultures are just waiting for leftovers: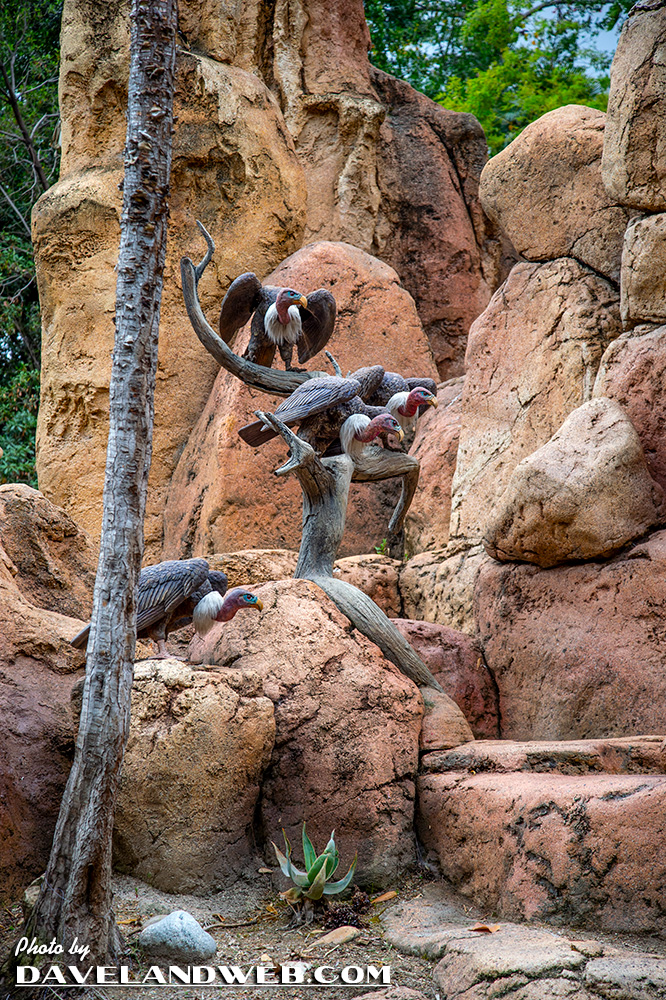 Marc Davis' trapped safari scene still packs a punch: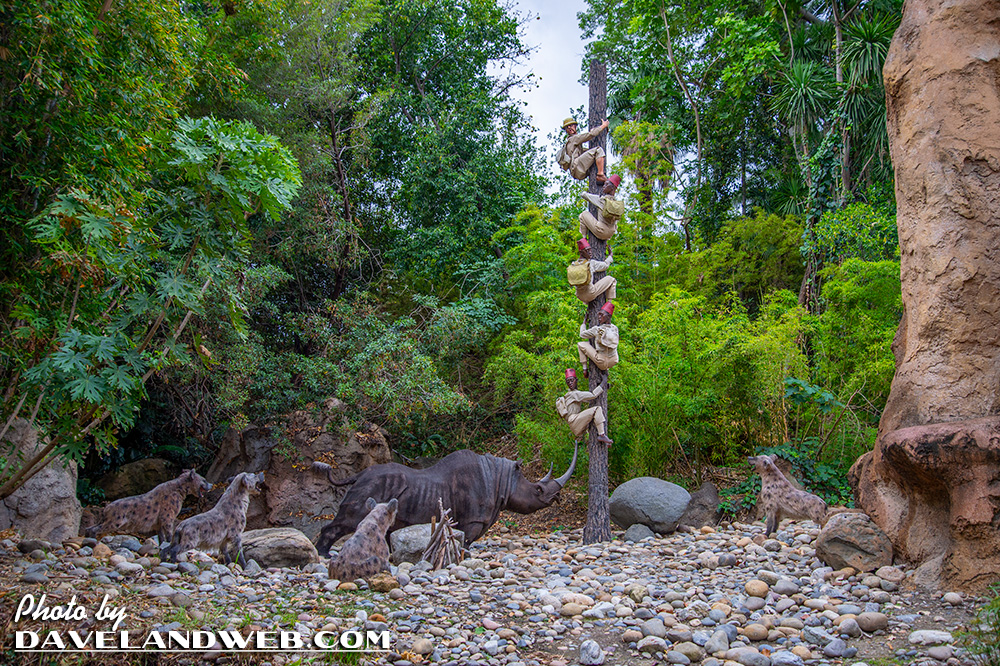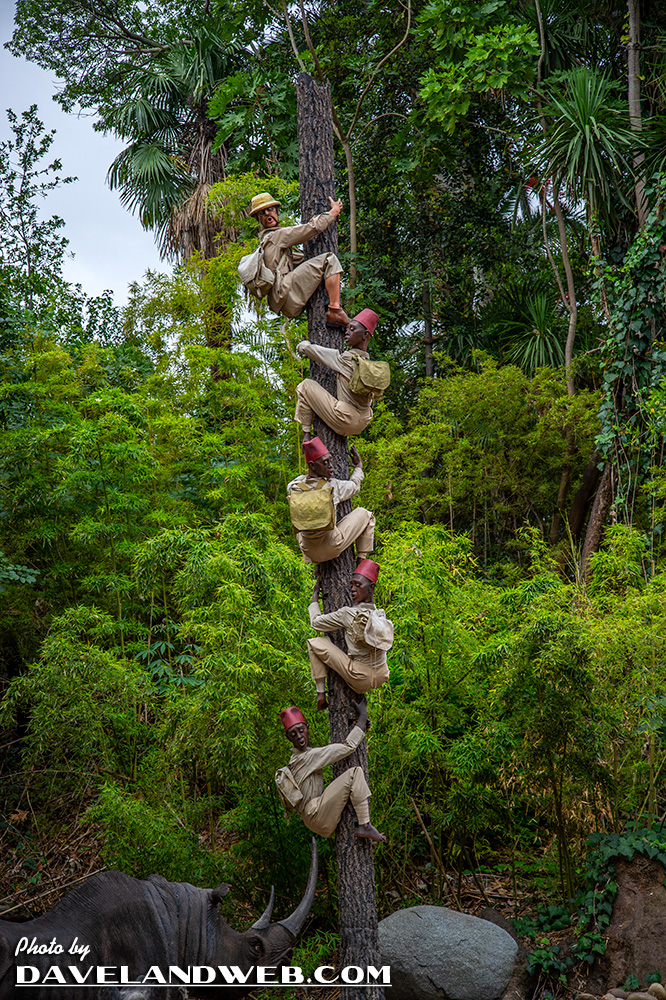 A hungry hippo; looks like he needs a trip to the dentist.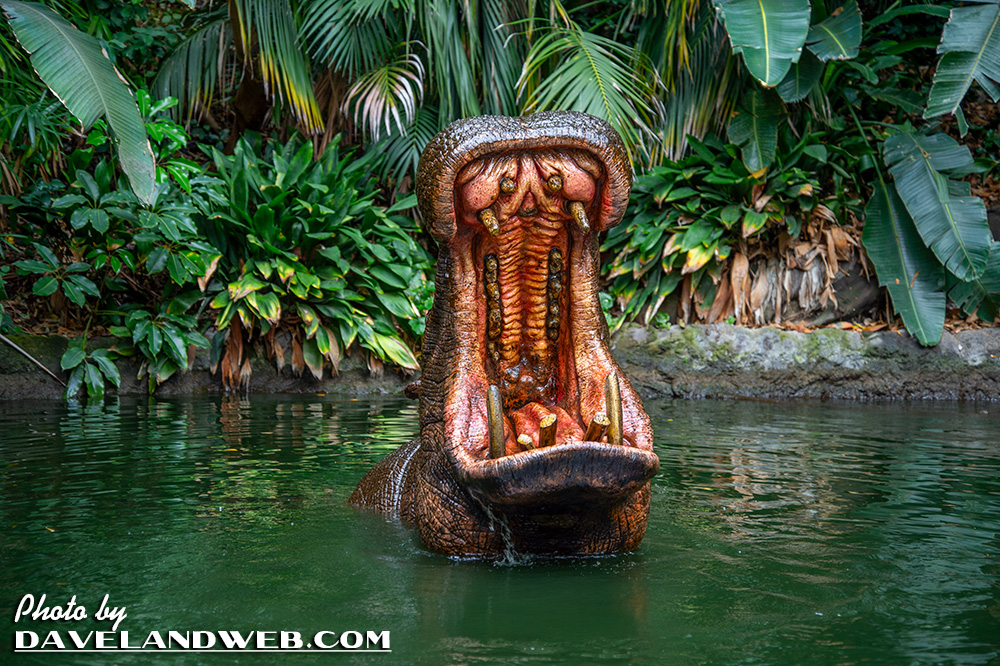 Two views of the natives: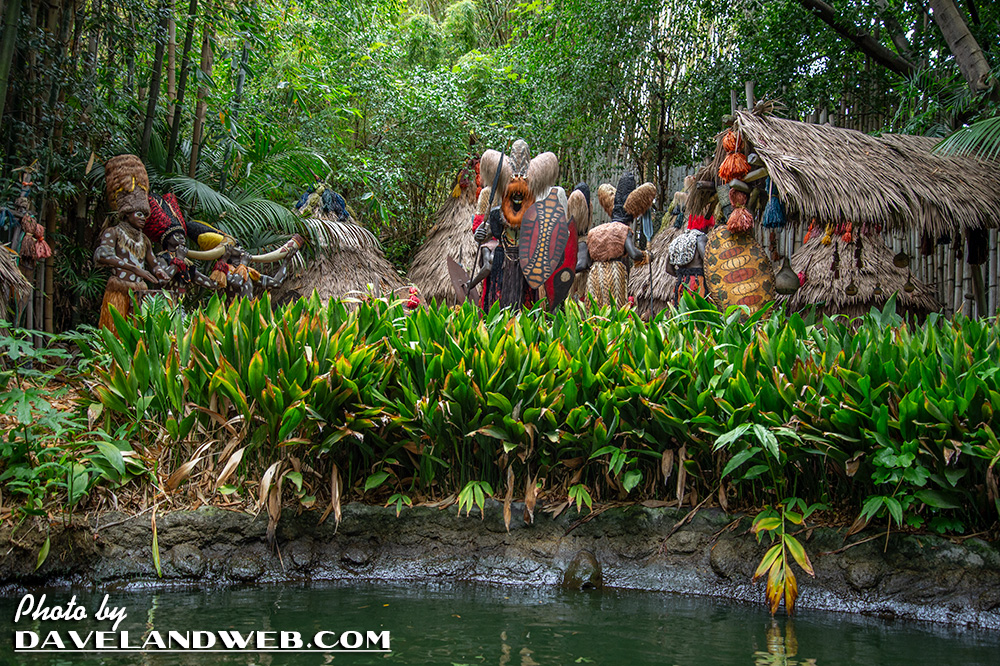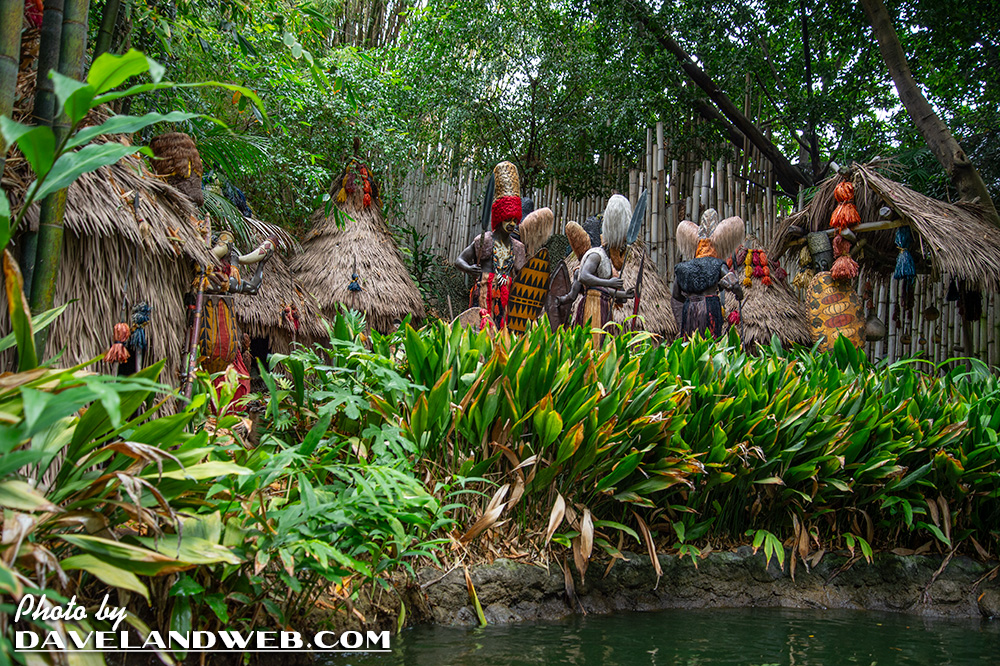 My best closeup of the cobra: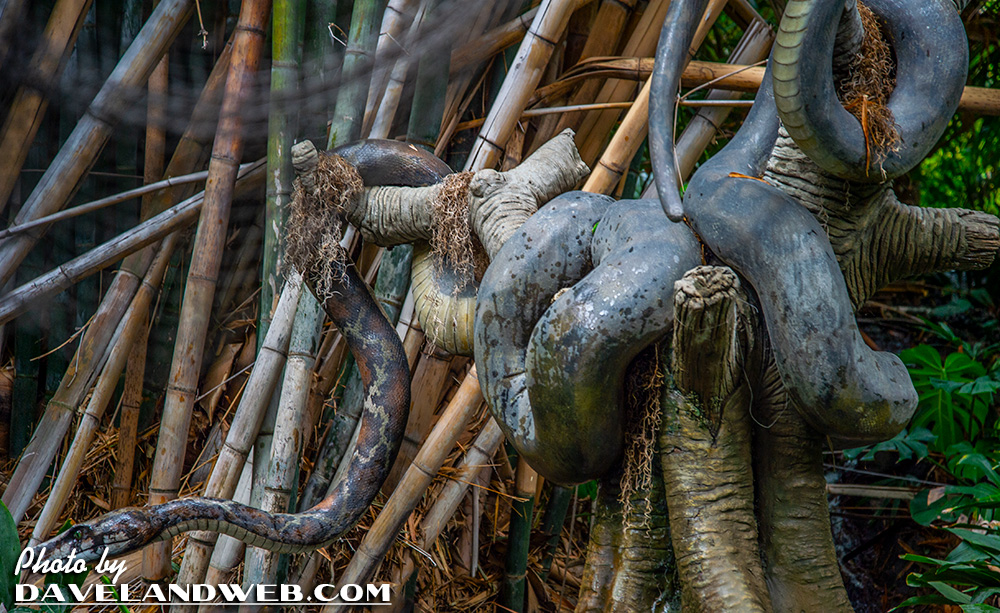 It's all about the souvenirs: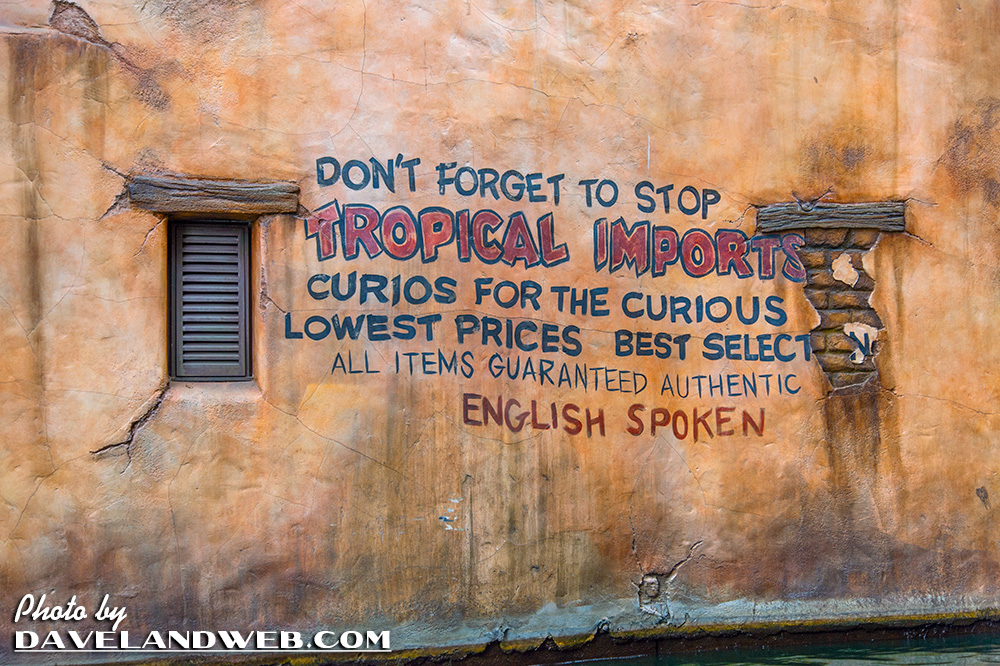 A final thank-you from our skipper: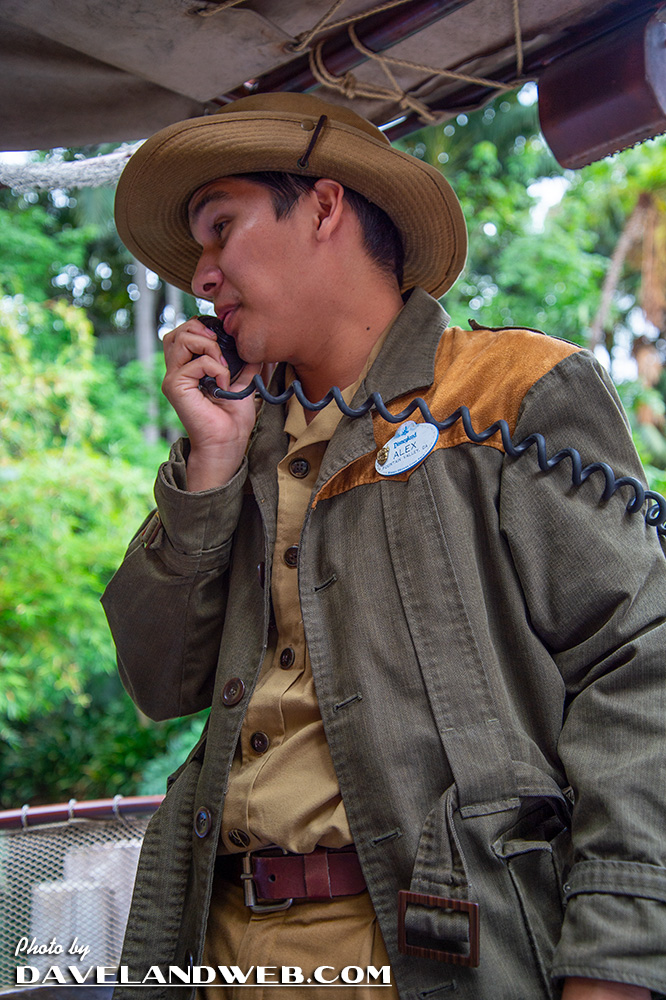 NEXT UP: A Grand Circle Tour!
Venture deeper into the Jungle Cruise over at my
main website.