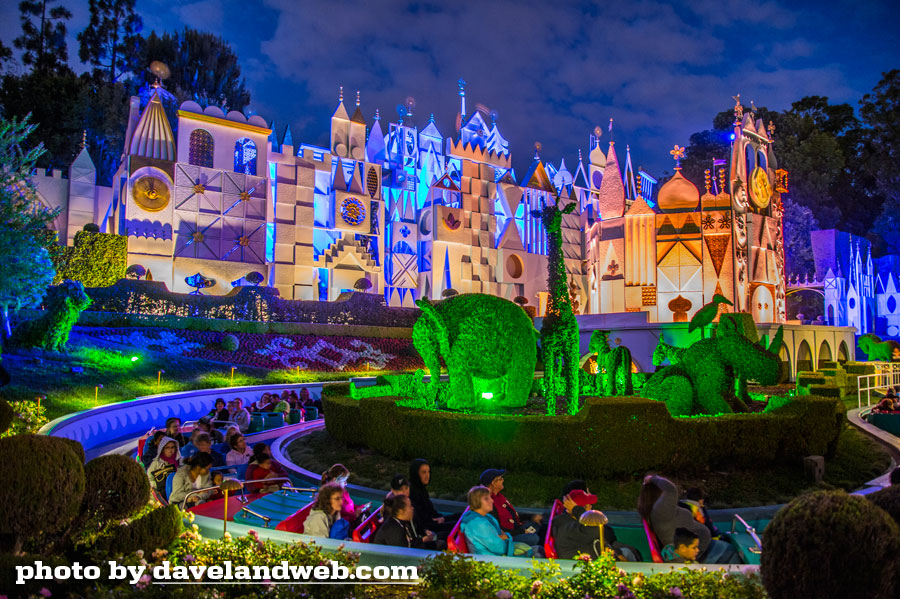 Even though I was running late, I couldn't control my urge to take photos along the way. Small world looked so good at night!
And this little gem of a path through Fantasyland looked beautiful too!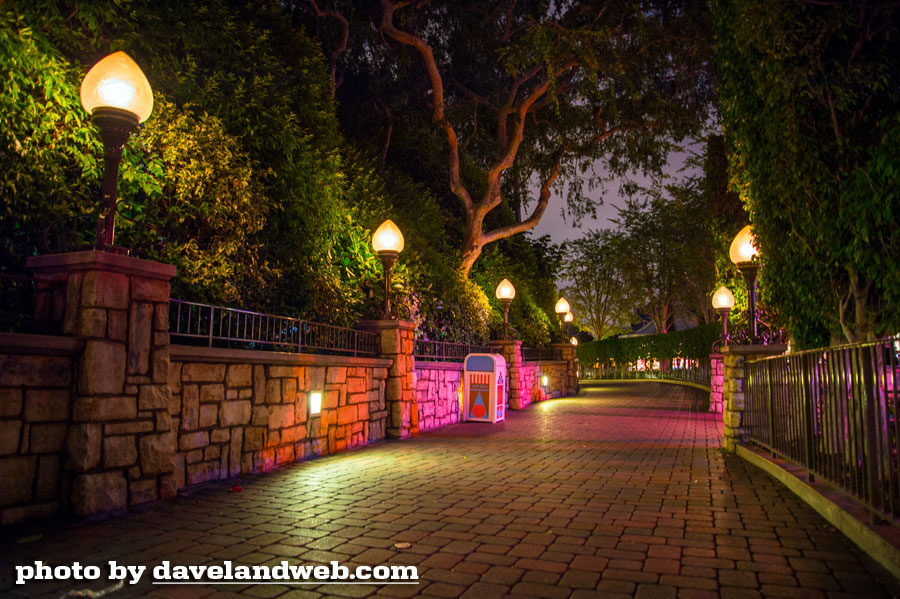 Finally I arrived for my reserved "space" along the River. The price of dinner and show does not include a chair…and you are not allowed to stand. Sit your fanny on the ground and enjoy the entertainment!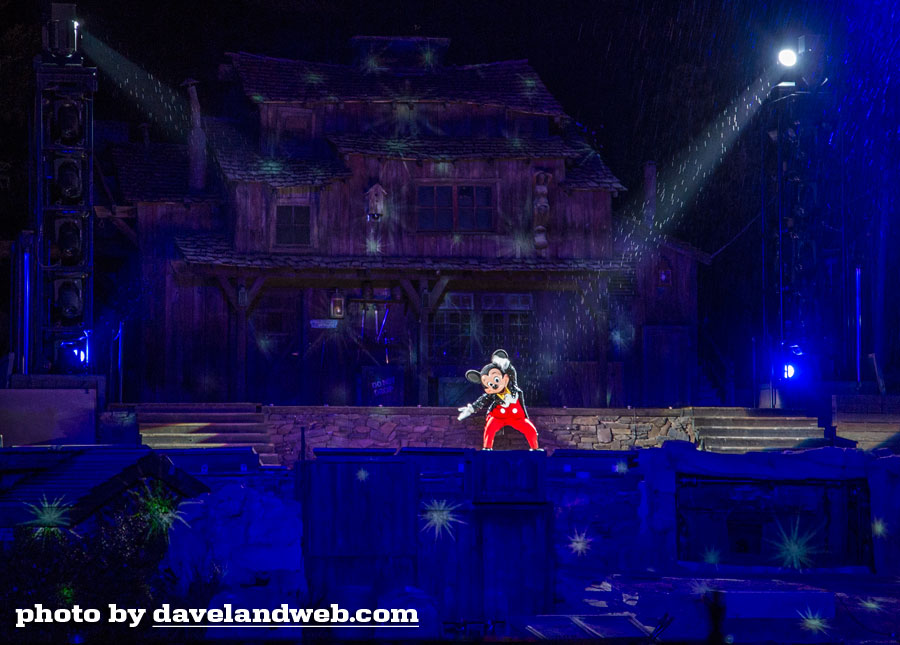 It had been about three years since I last saw Fantasmic! and it was just as enjoyable.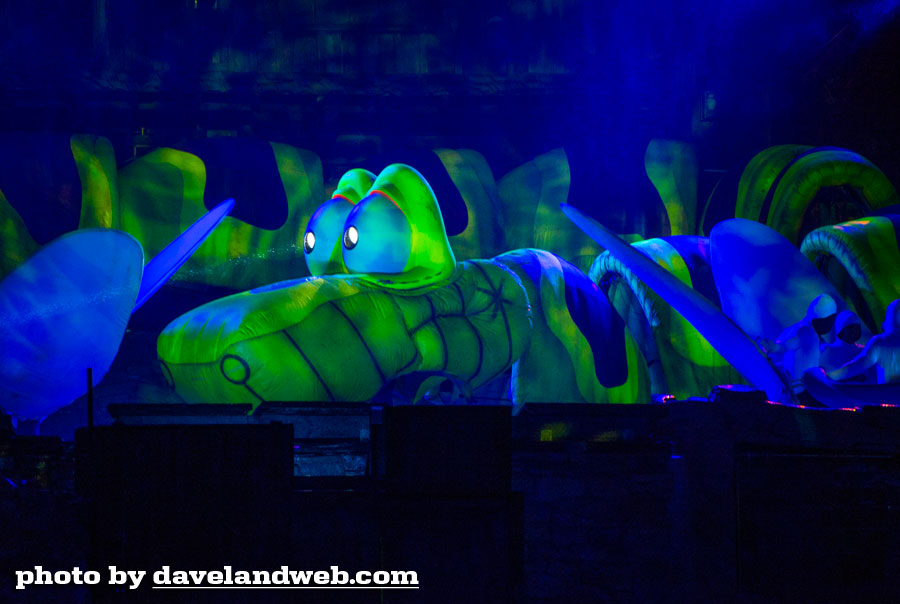 I still do "get" the forced story of Mickey's Imagination, so I just push that aside and take in the visuals and awesome musical arrangements.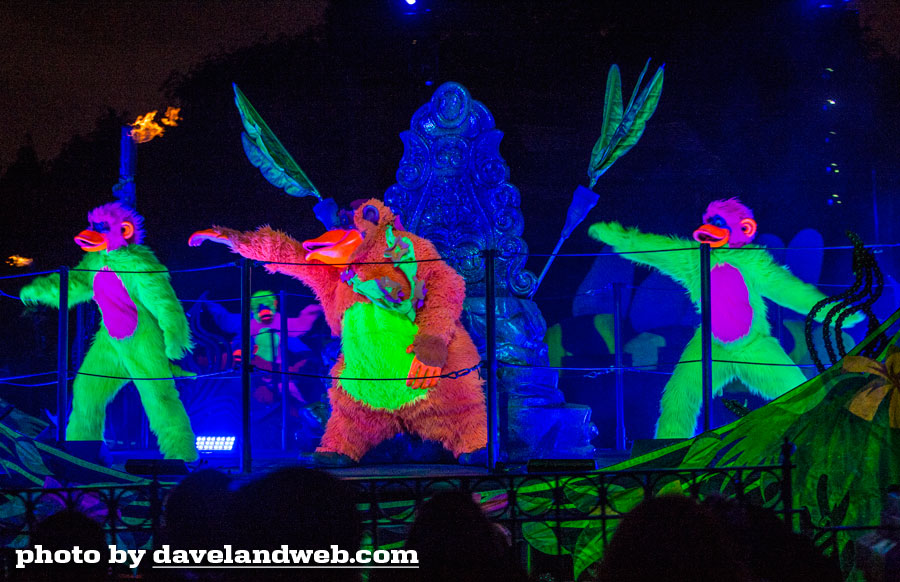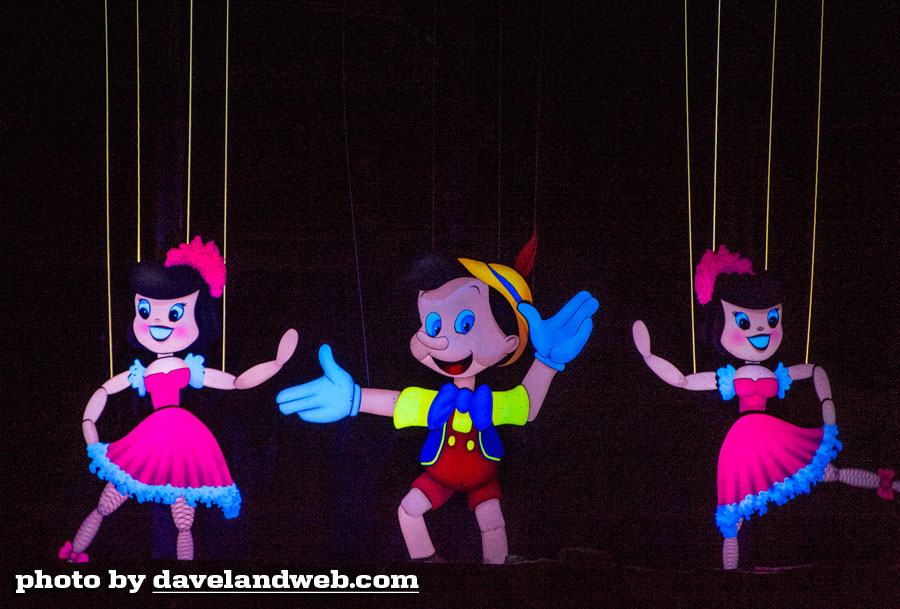 The Columbia sails in with the cast of "Peter Pan."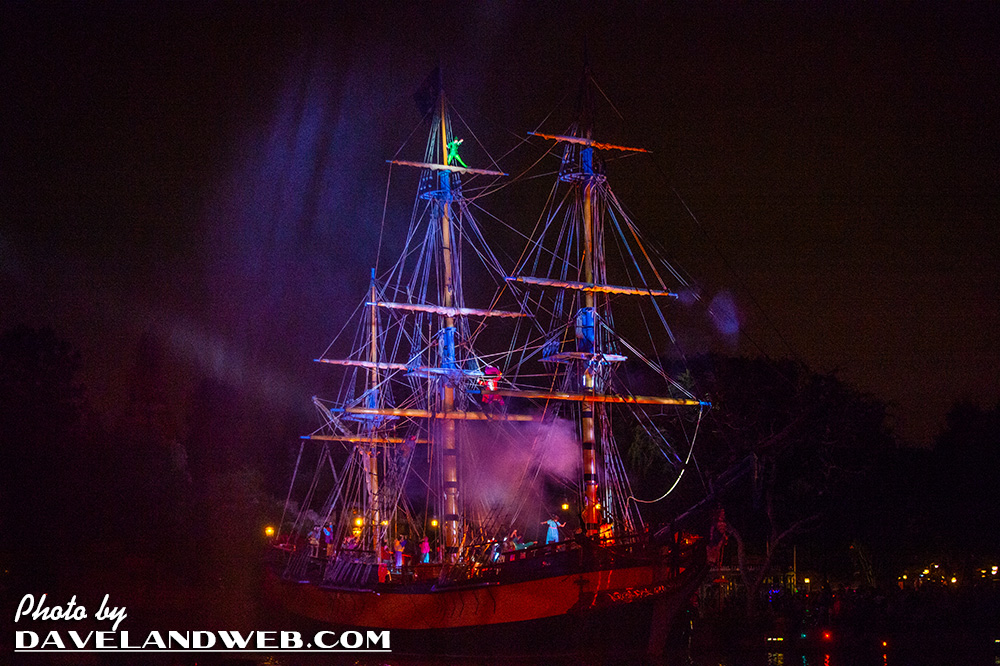 A female Peter…
and Captain Hook…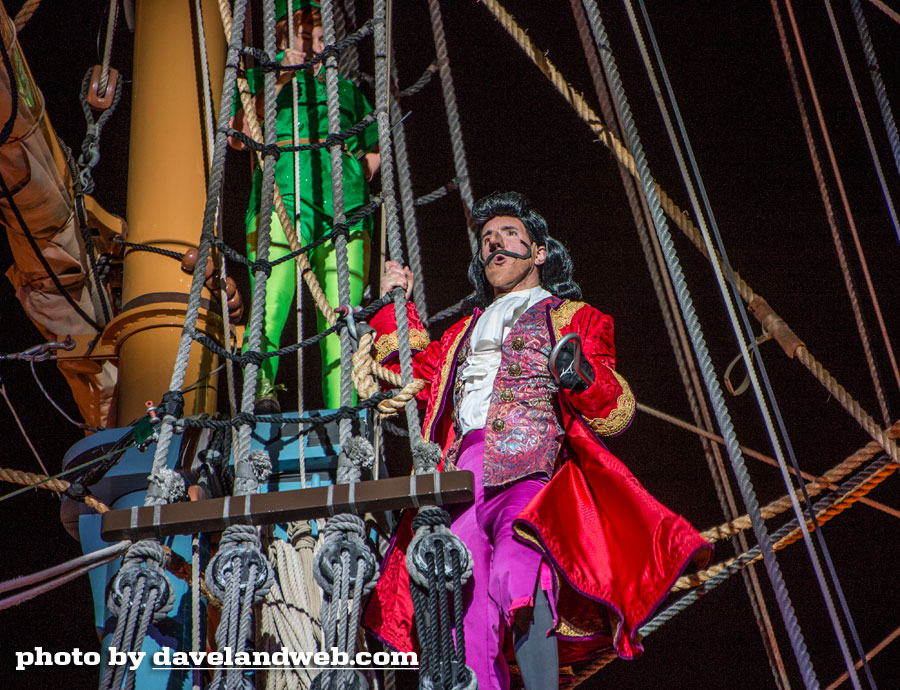 with a chin that is not designed for closeups.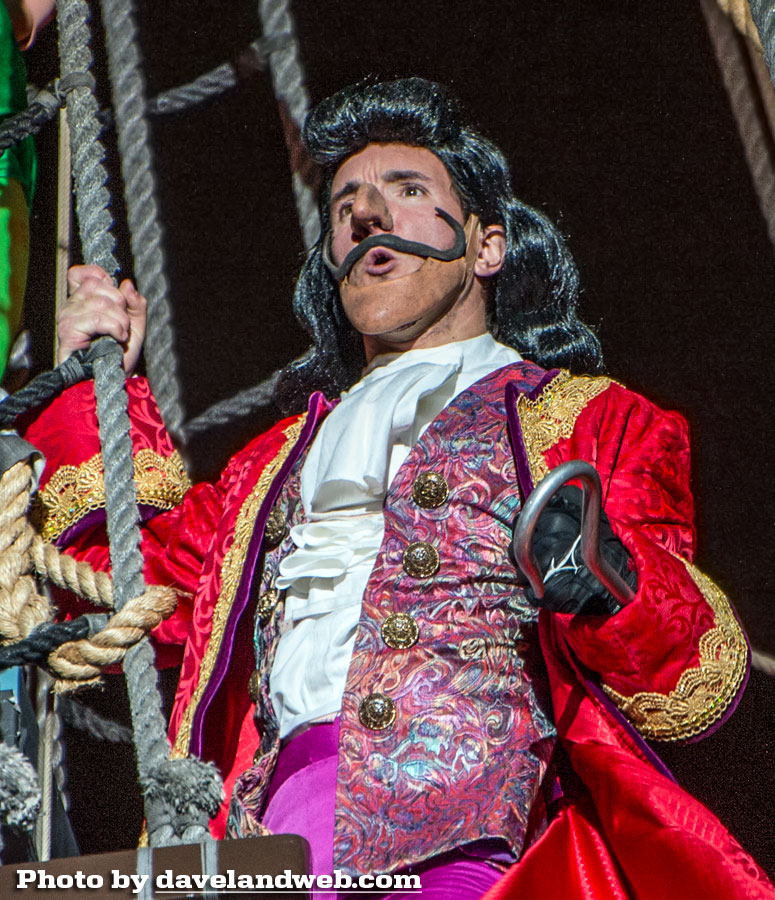 Here is the Crocodile that we saw in the post from the other day, chasing Captain Hook and the Columbia into the night.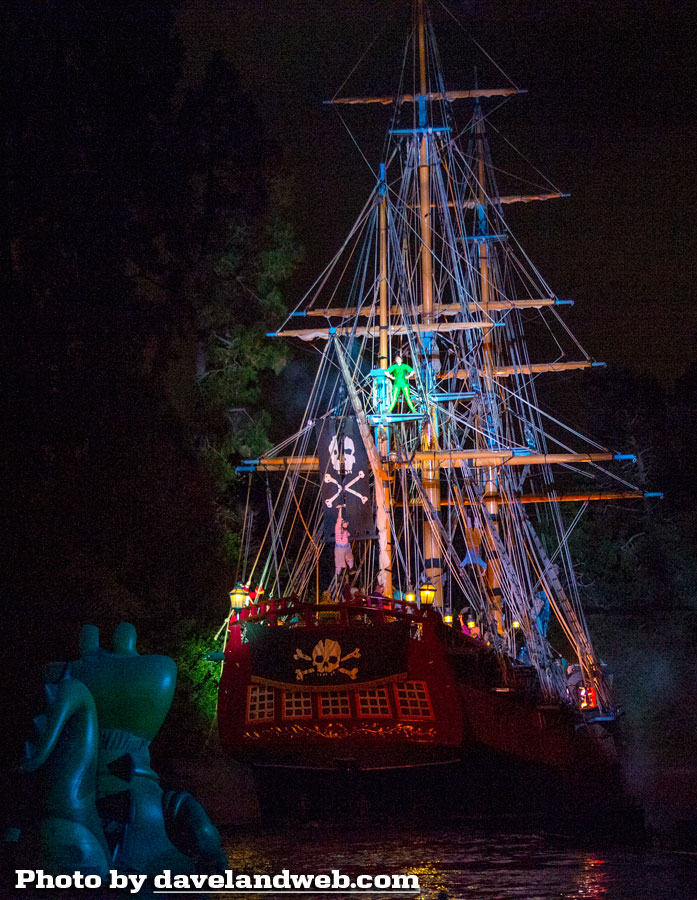 And then it's time for the Princess barges. Snow White: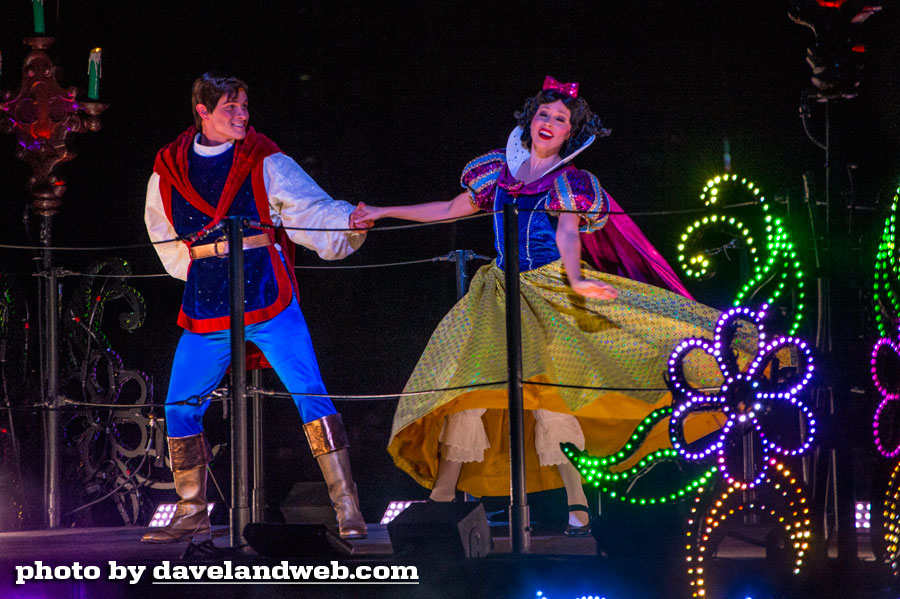 Belle: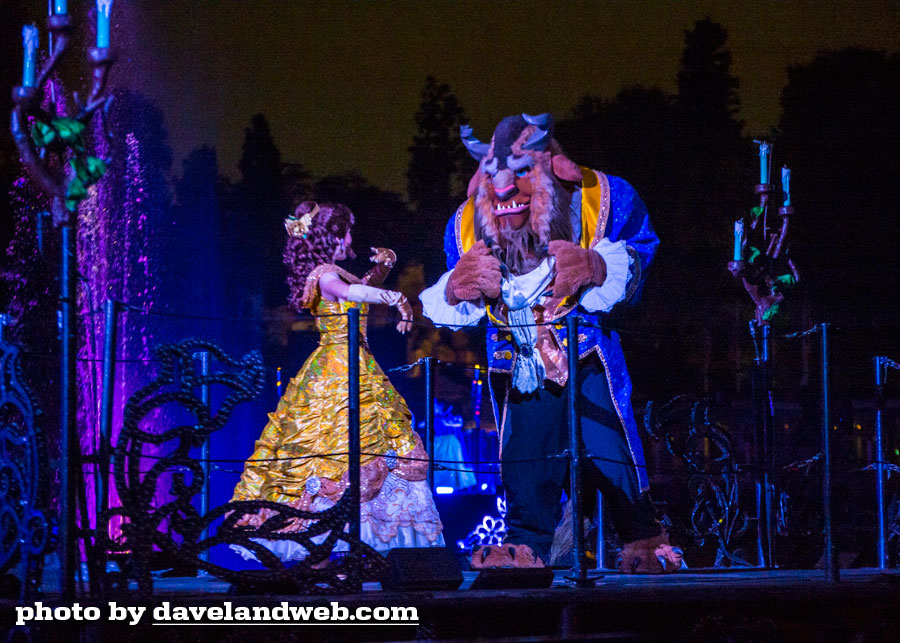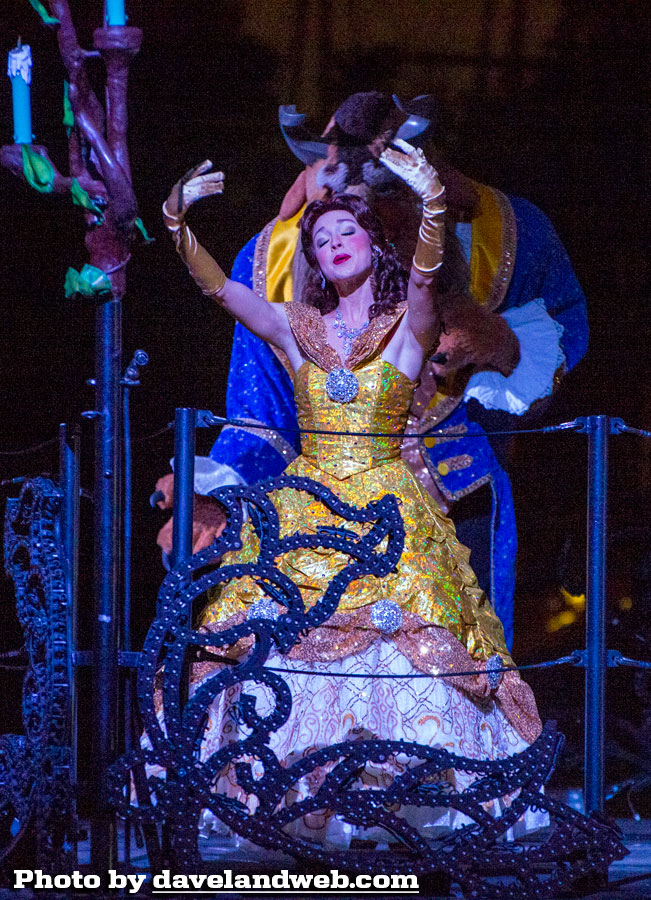 and Ariel: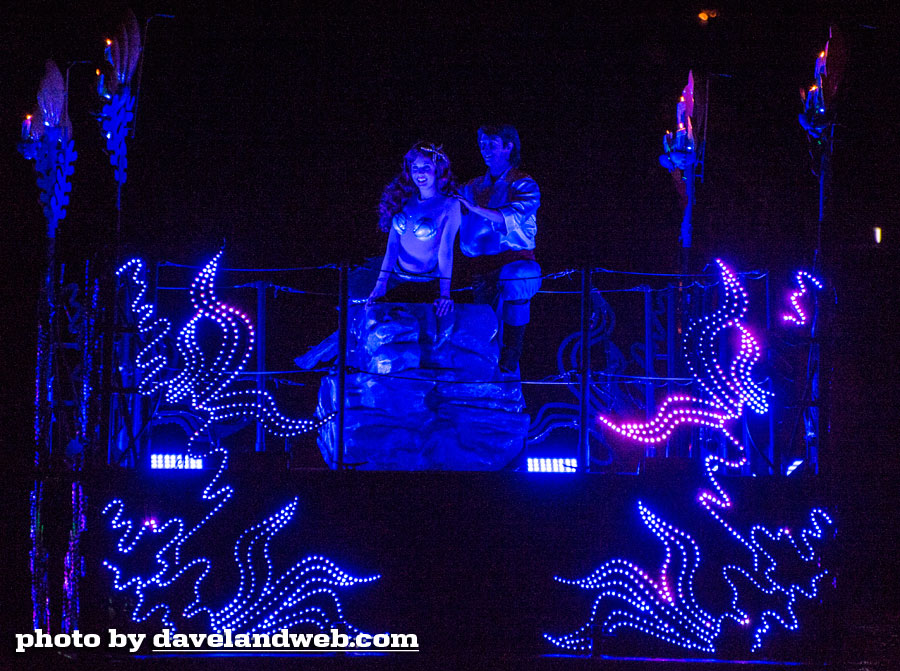 Don't get too comfortable; the Evil Queen returns and gets things stirred up with her magical cauldron: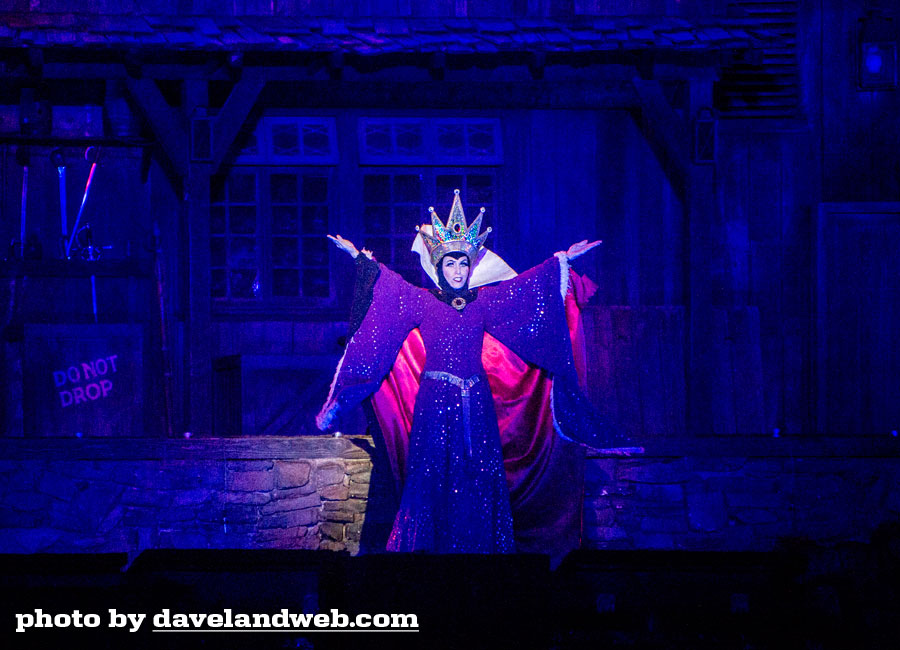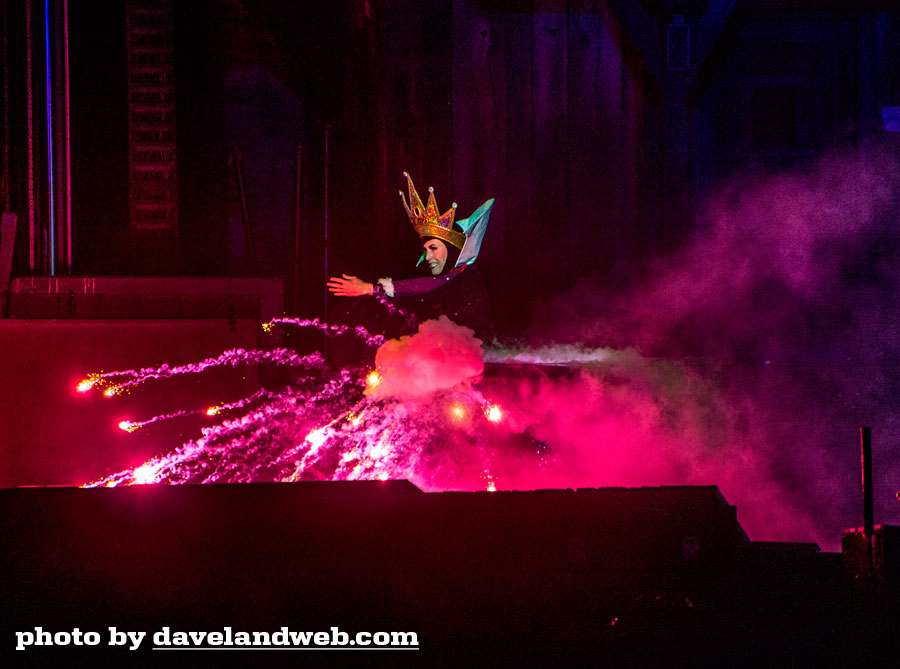 Somebody better called "Botched"...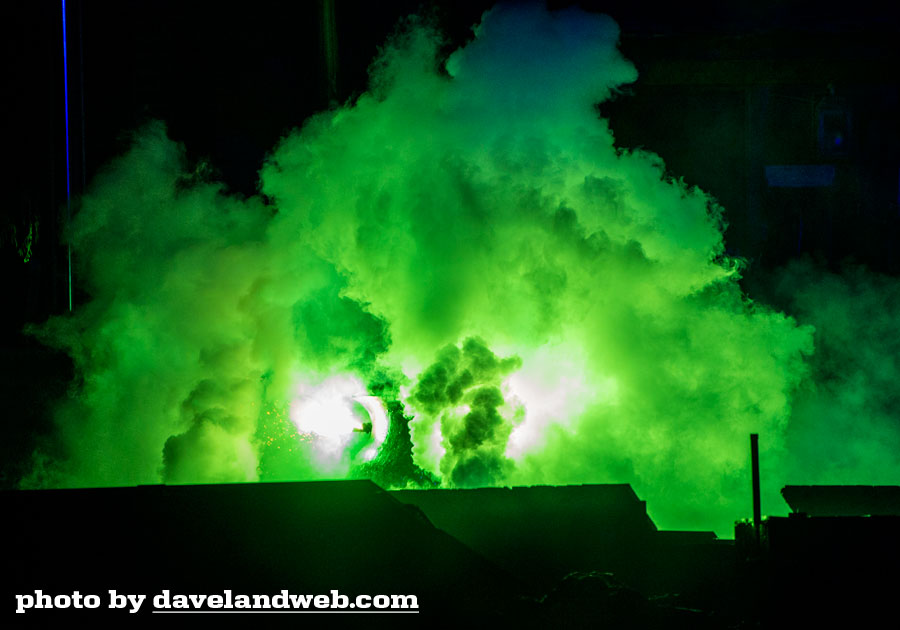 This transformation did not go well!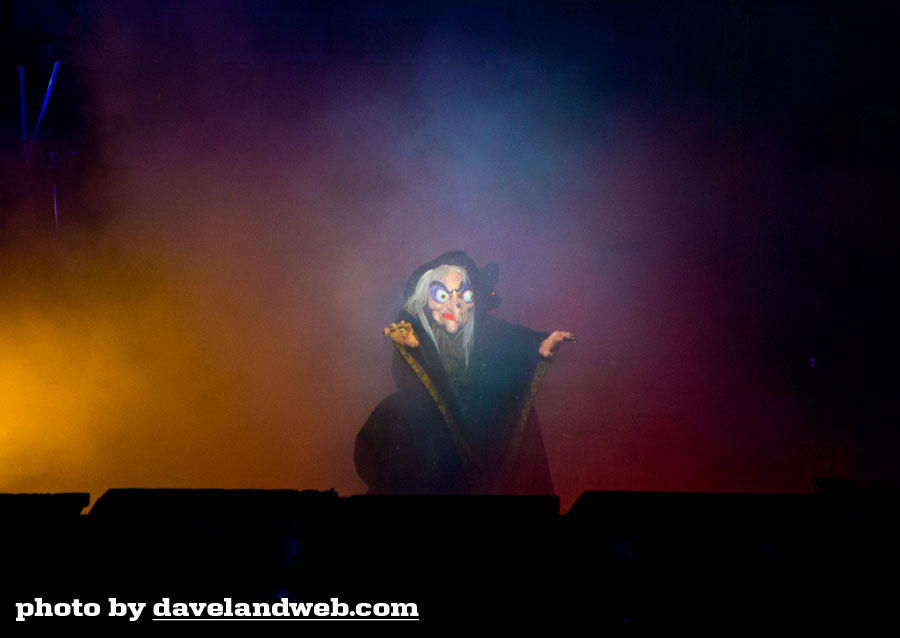 Mickey comes back to fight the forces of evil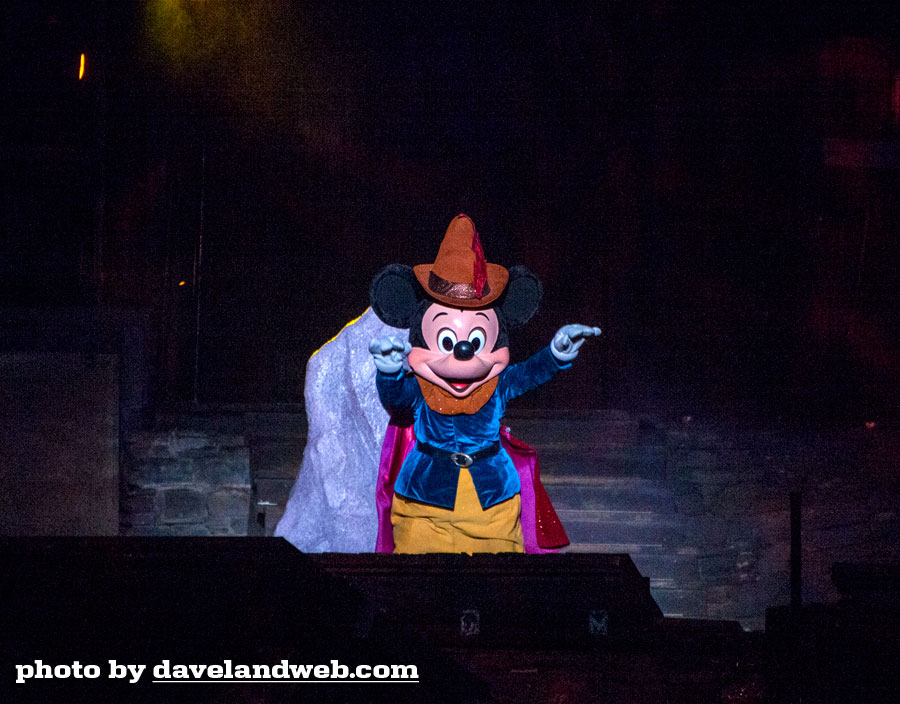 specifically Maleficent: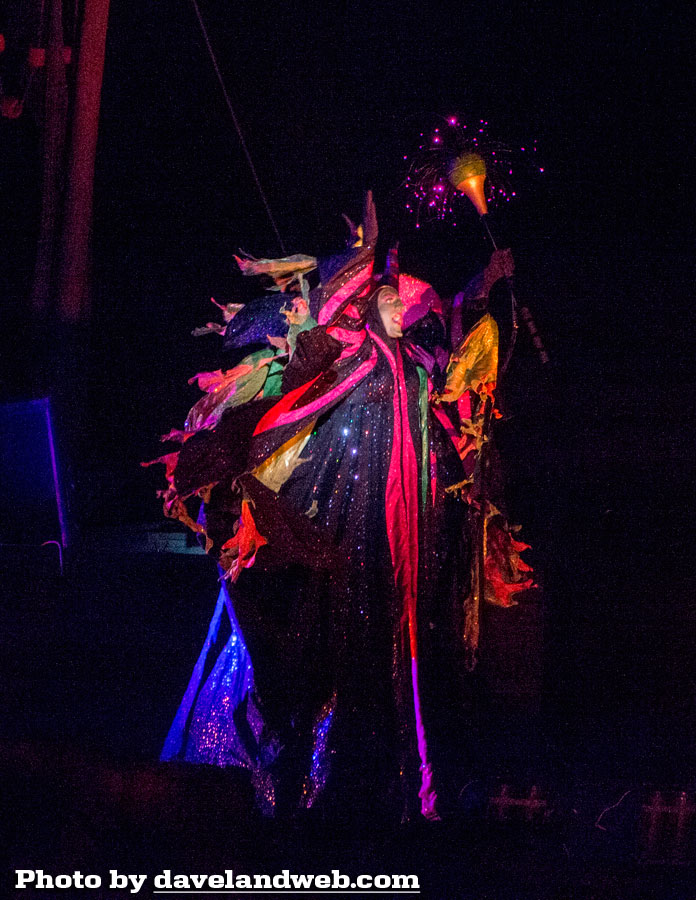 The dragon was working very well during this performance. It really is an incredible piece of mechanics: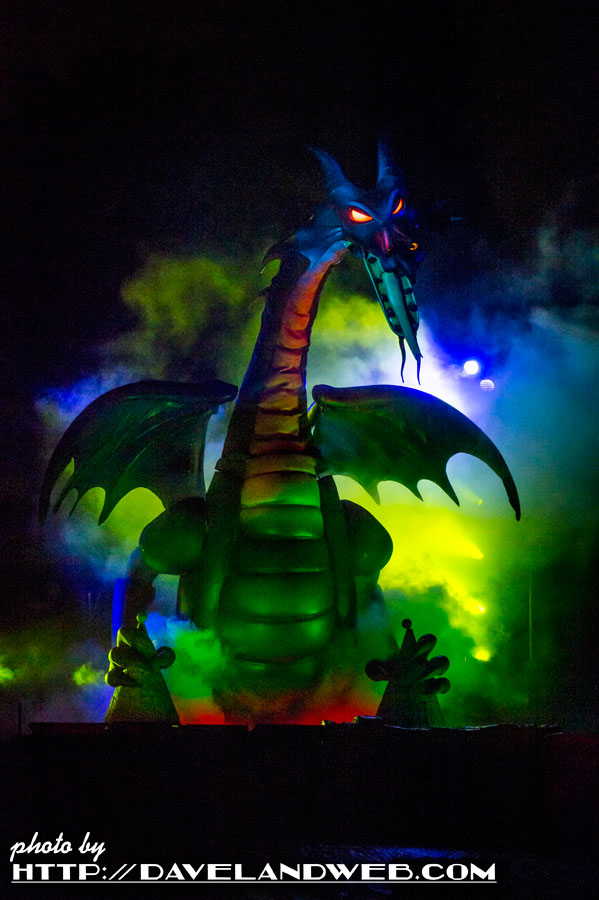 Despite it's size, Mickey is able to conquer it with his magical sword: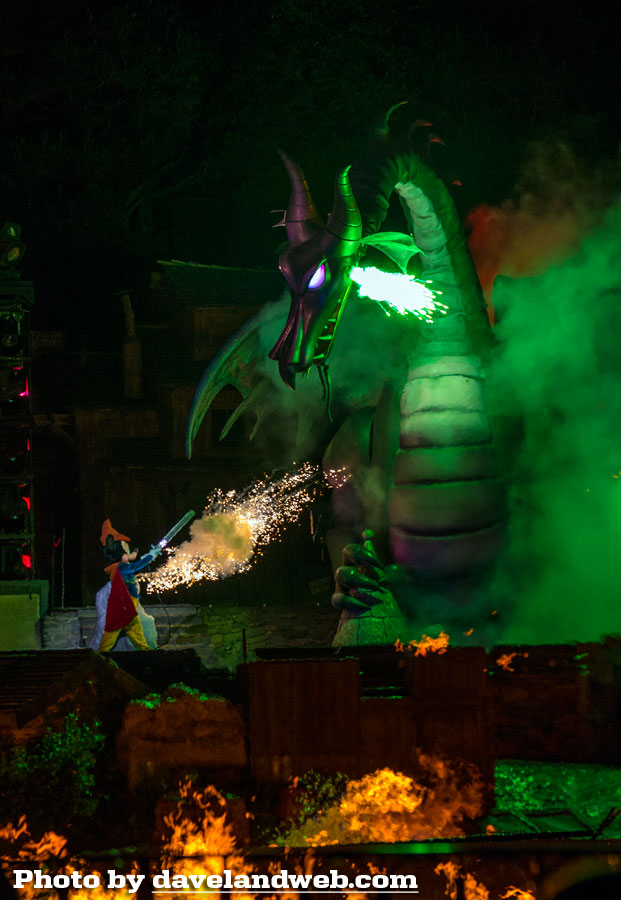 A green heart; that can't be good.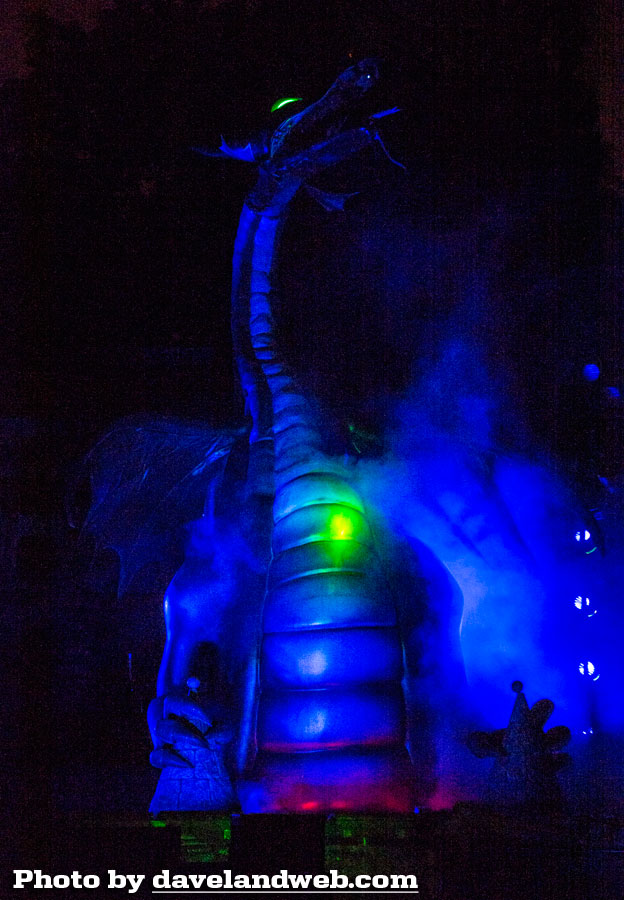 The arrival of Steamboat Willie signals a happy ending: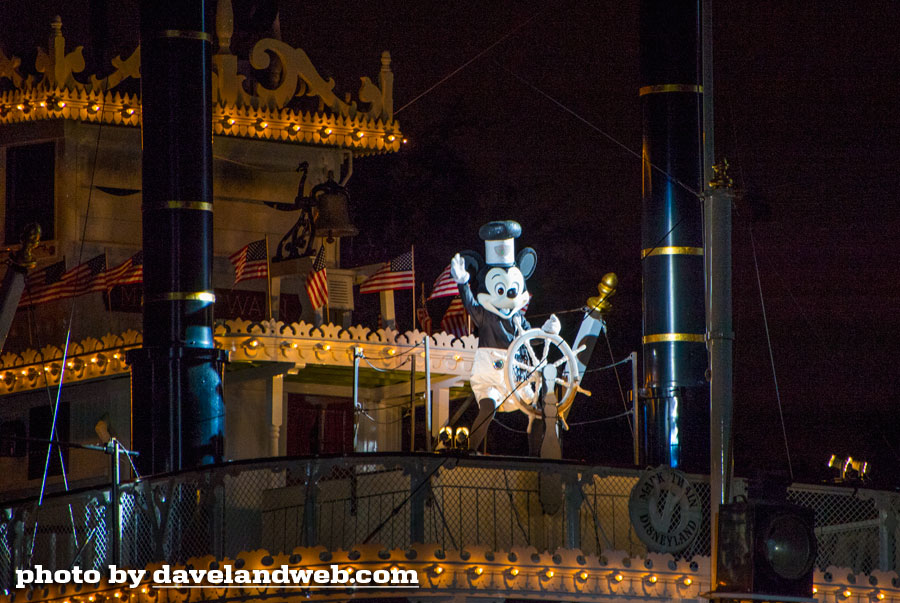 The entire cast is aboard the Mark Twain: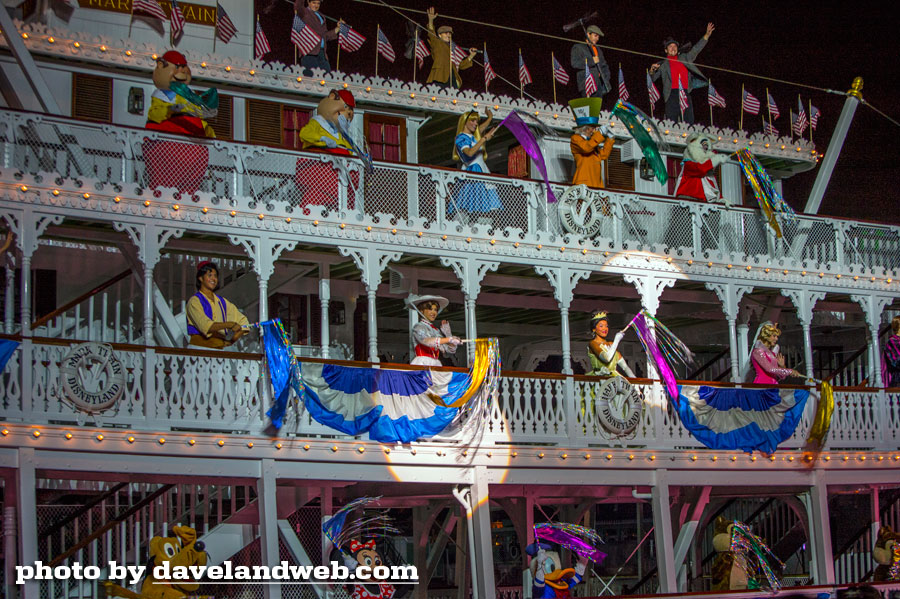 The Mad Hatter from "Alice in Wonderland":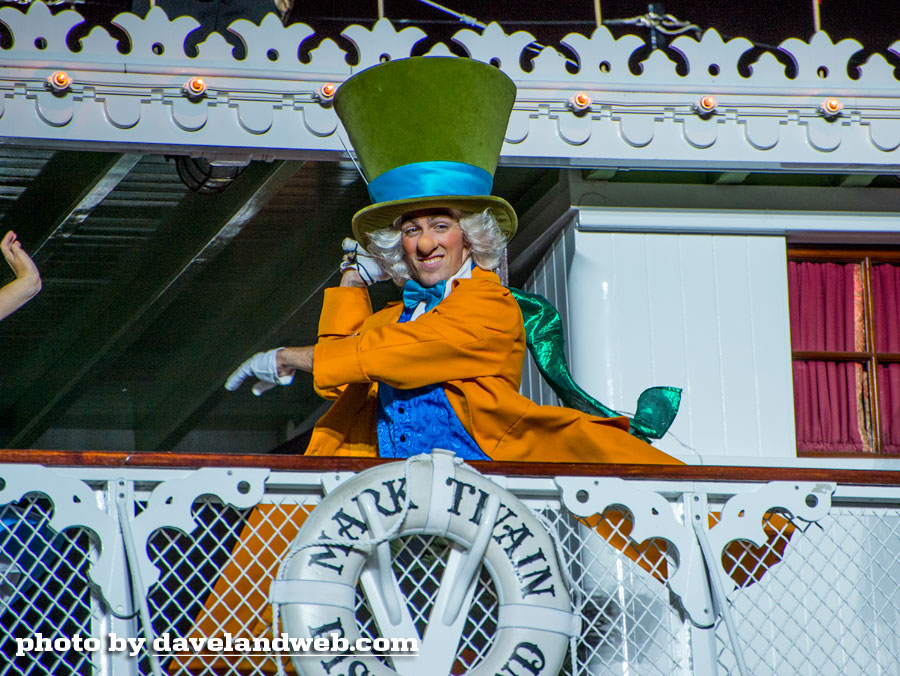 And then it's time for the grand pyrotechnical finale!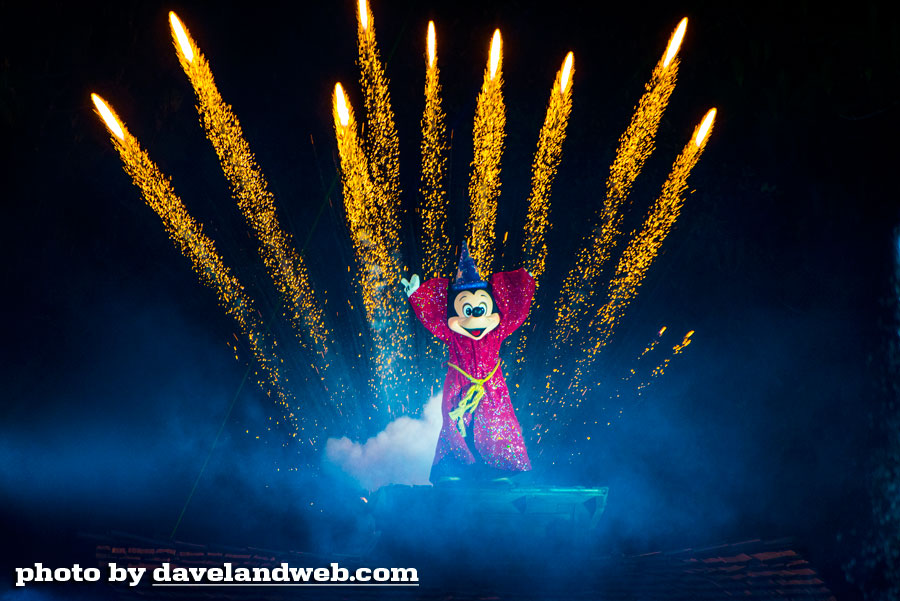 Laser beams: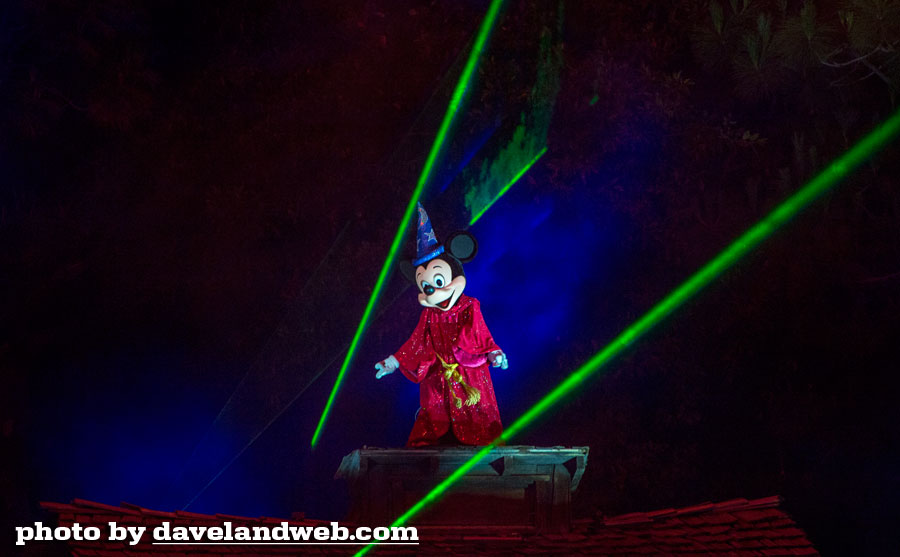 Smoke: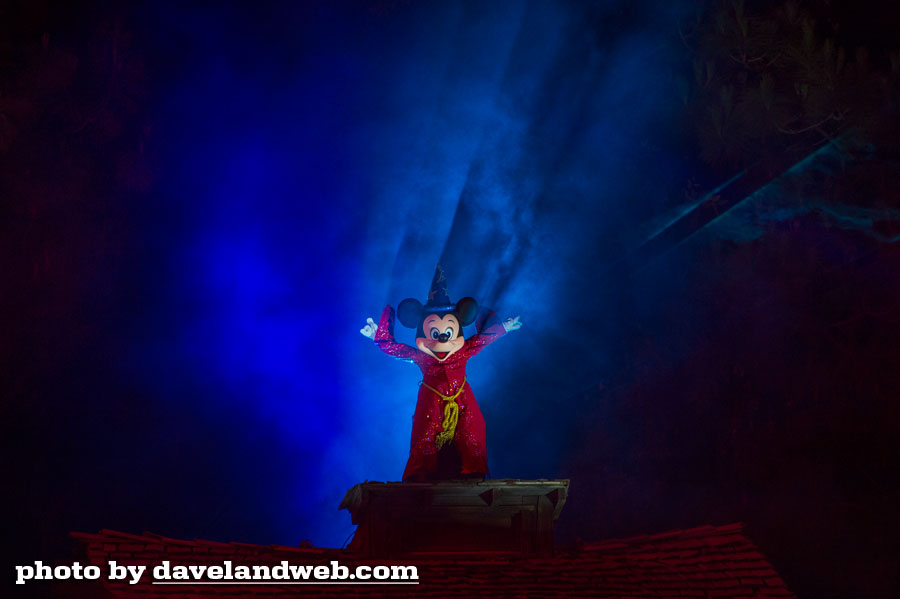 And a final blast of fireworks: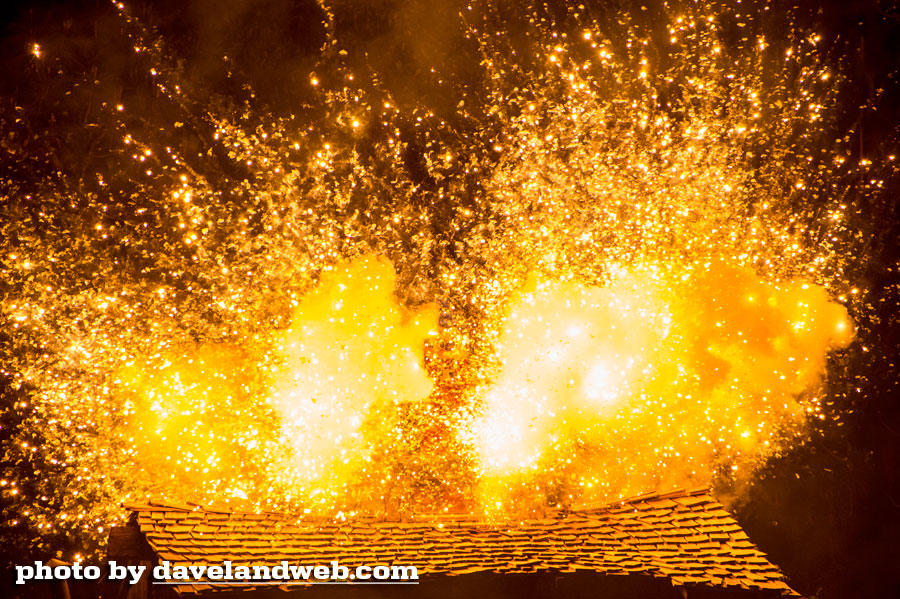 Mickey is magically back on the ground!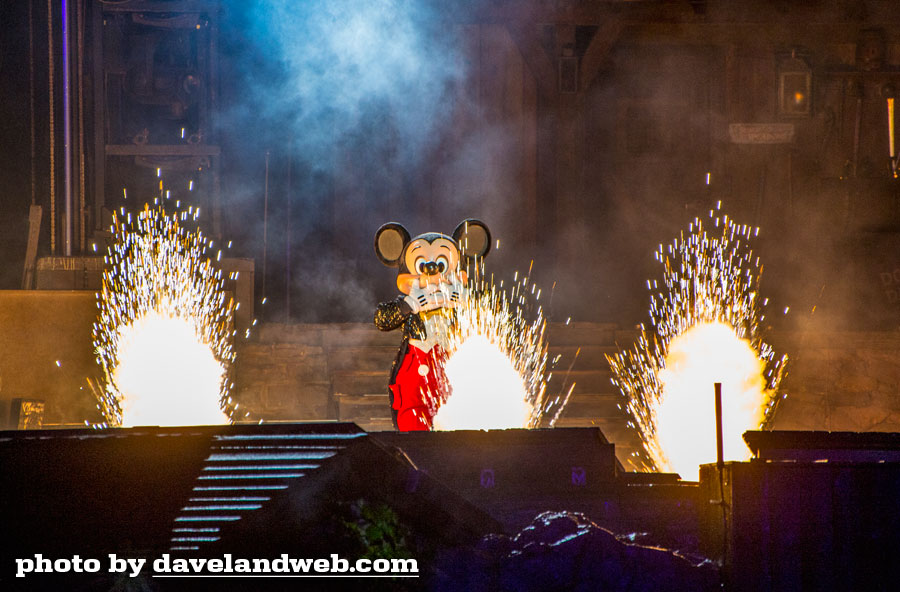 More Fantasmic! fun at my
main website.