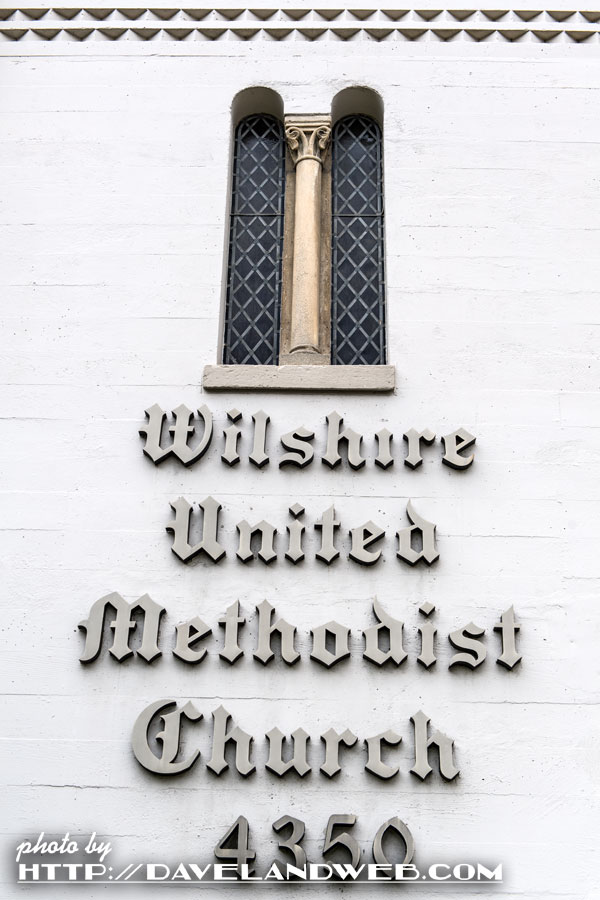 Built in 1925, the Wilshire United Methodist Church with its 144-foot tower casts an impressive shadow over Wilshire Boulevard. The architects, Allison and Allison, also designed First Congregational Church, Janss Investment Corporation, and buildings at UCLA. They were known for their unique use of concrete and fusion of Italian, Spanish, and Gothic styles.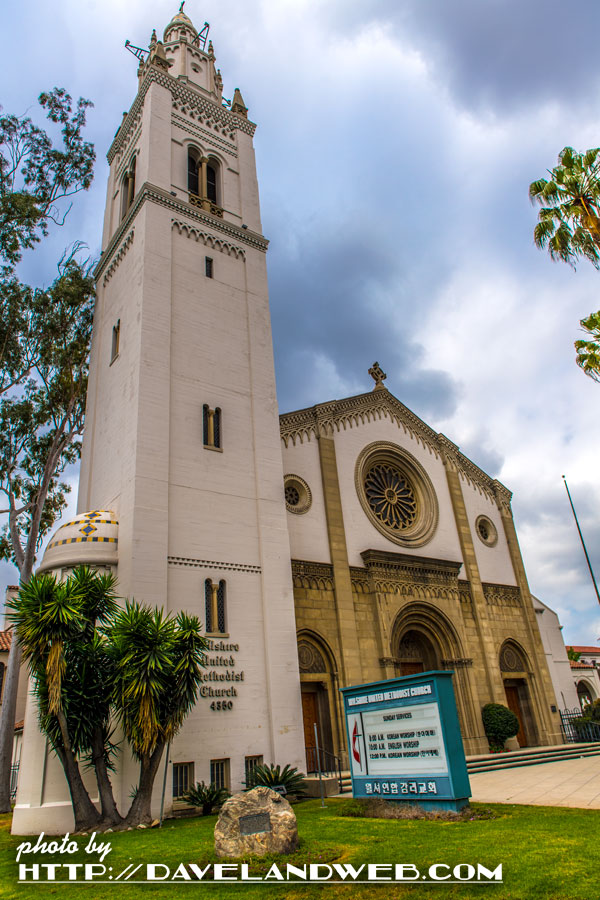 The church's founding pastor, Frank Dyer, stirred up the proverbial pot a bit by holding a jazz concert in the sanctuary and by staging a church fundraiser at the Olympic Auditorium that was to include prizefighter Jack Dempsey. The church was also known for its celebrity weddings including Jeannette MacDonald to Gene Raymond (1937) and seventeen-year-old Shirley Temple to John Agar (1945). Here she is walking down the aisle with her father George.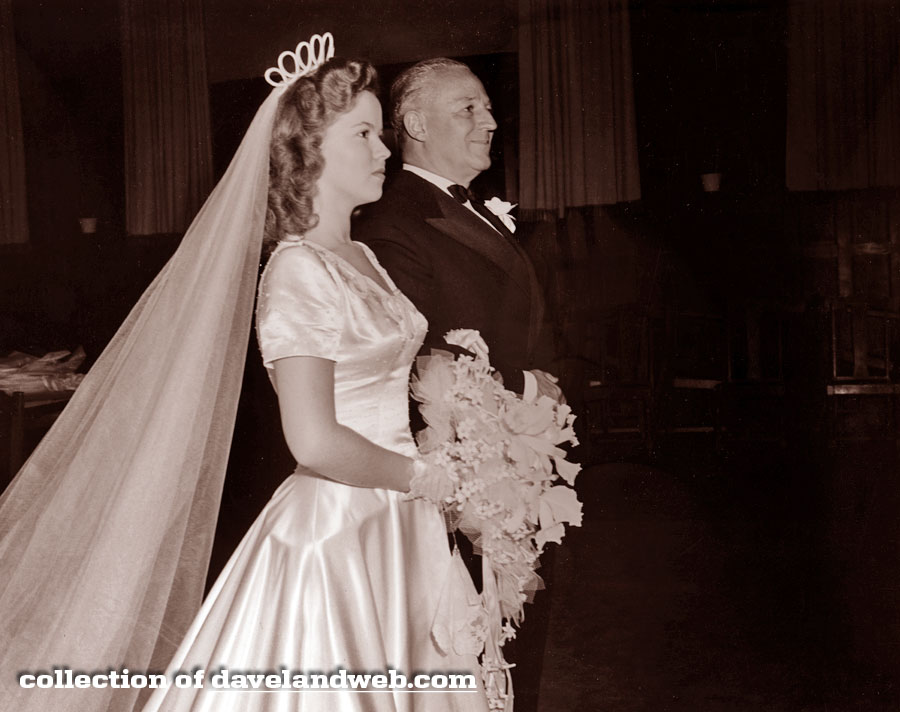 The newlyweds standing outside the church after the ceremony: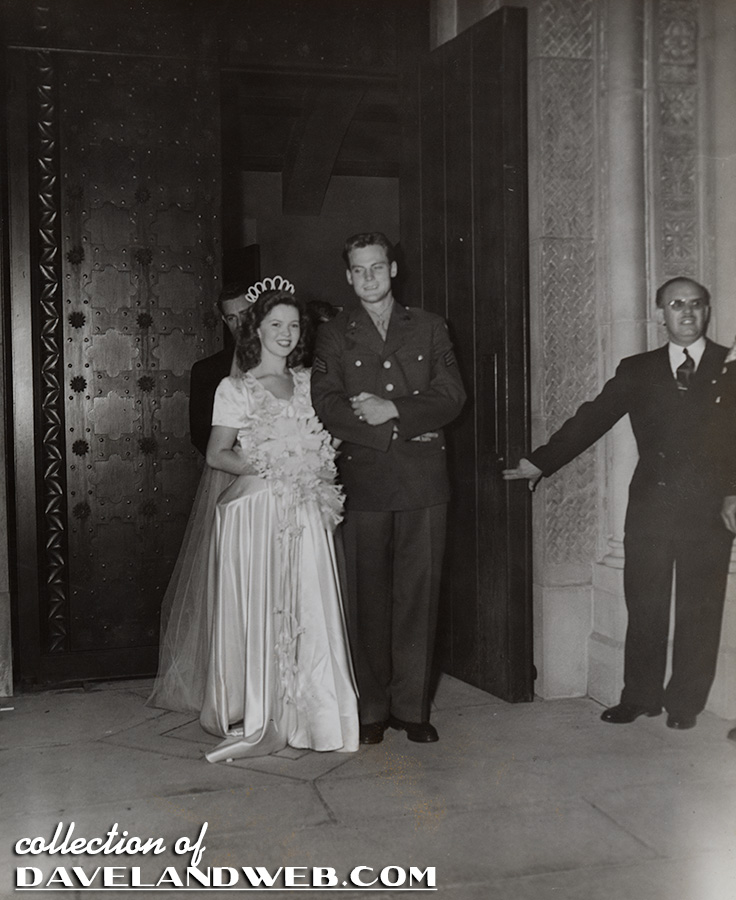 The distinctive wood doors are still there: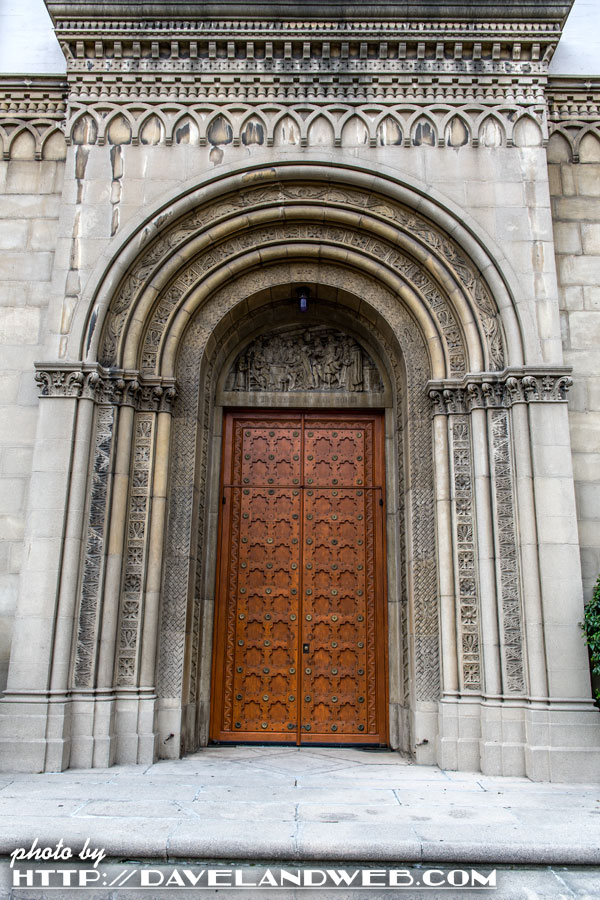 All about the details: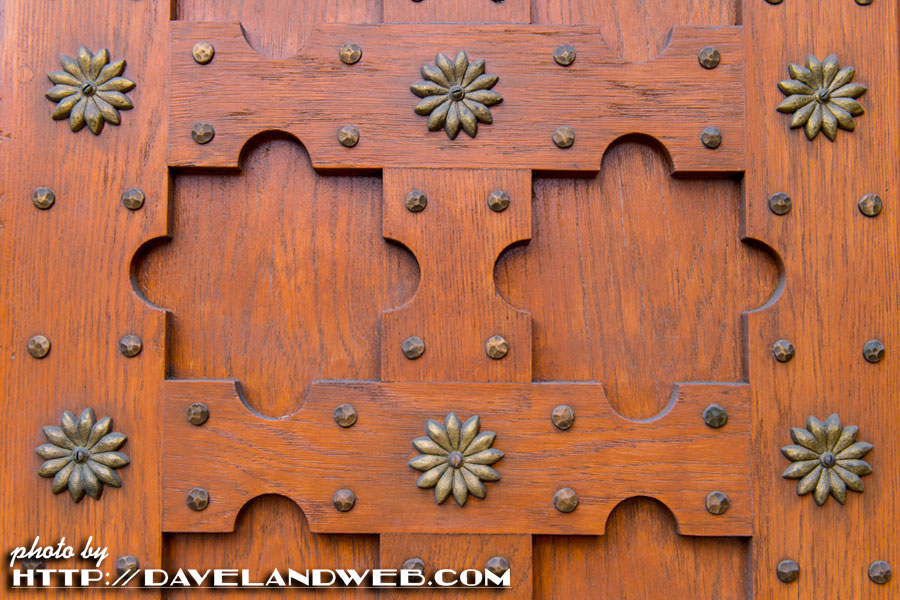 Yes. I was there.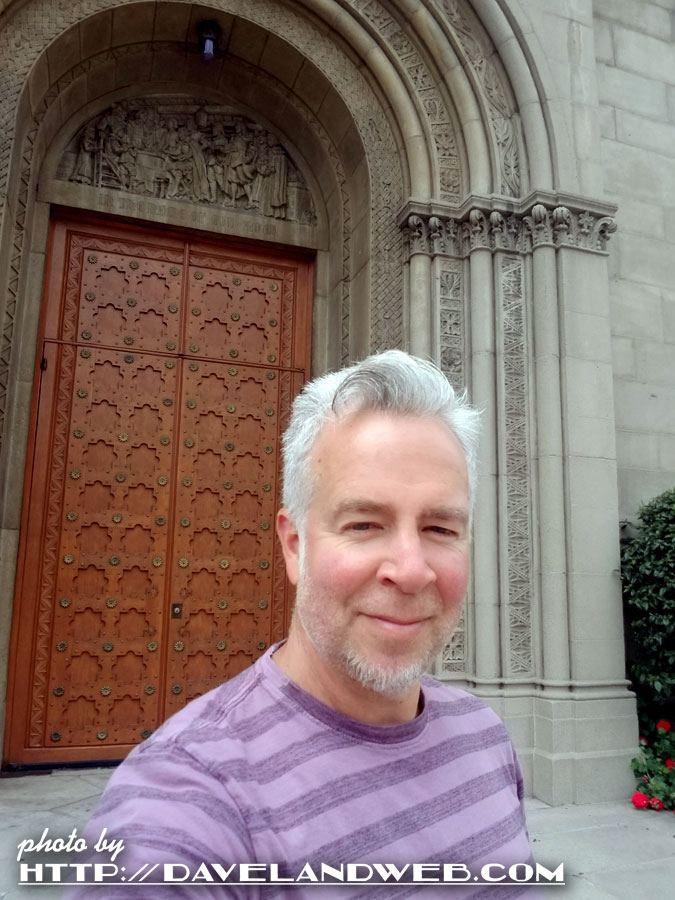 Love the concrete ornamentation!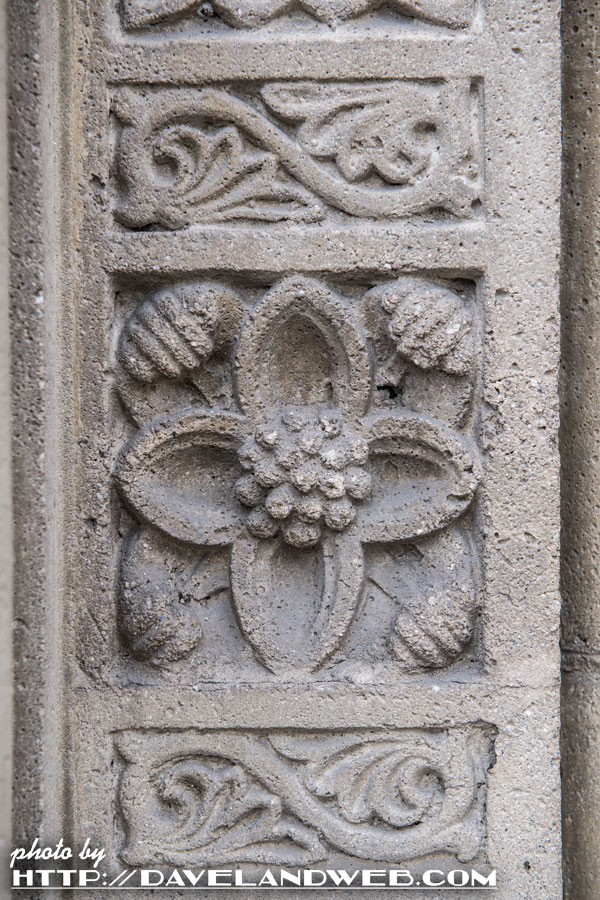 The tower: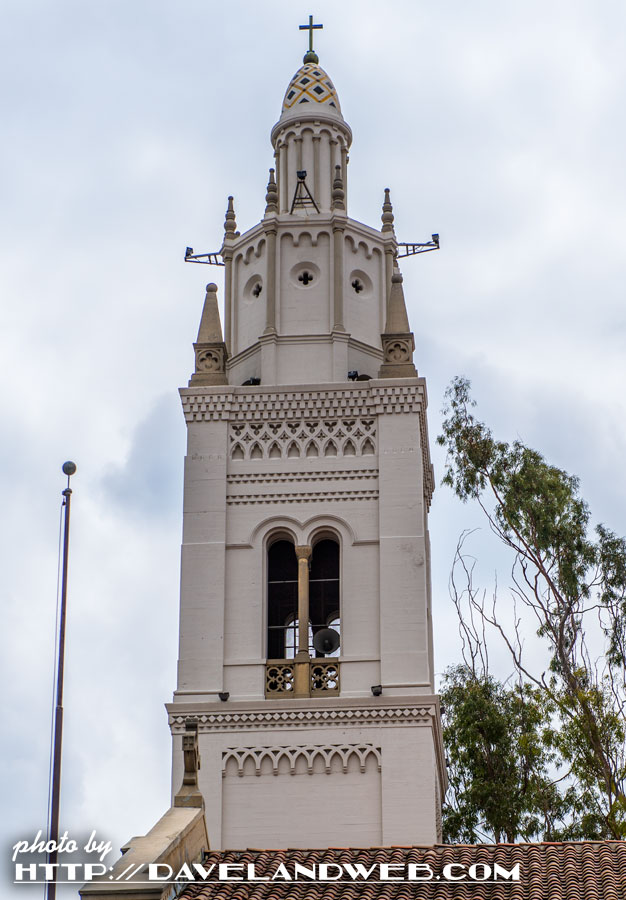 See more Shirley Temple photos at my
main website.