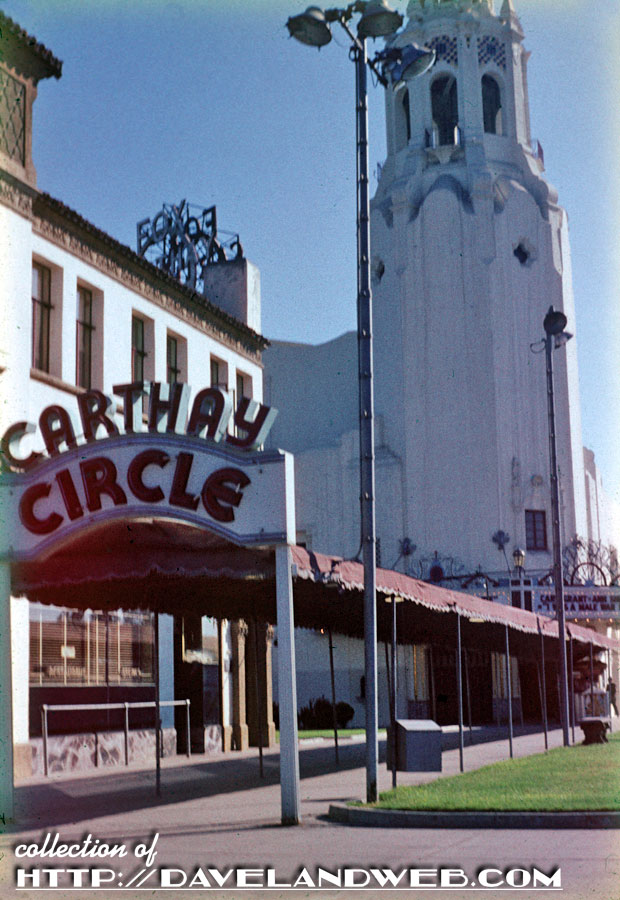 Built in 1926, the Carthay Circle Theatre was one of the most well-known movie theaters in Hollywood, and the sight of many a glamorous movie premiere. These two vintage images are from August 1949. The theatre marquee is promoting the Cary Grant movie, "I Was A Male War Bride."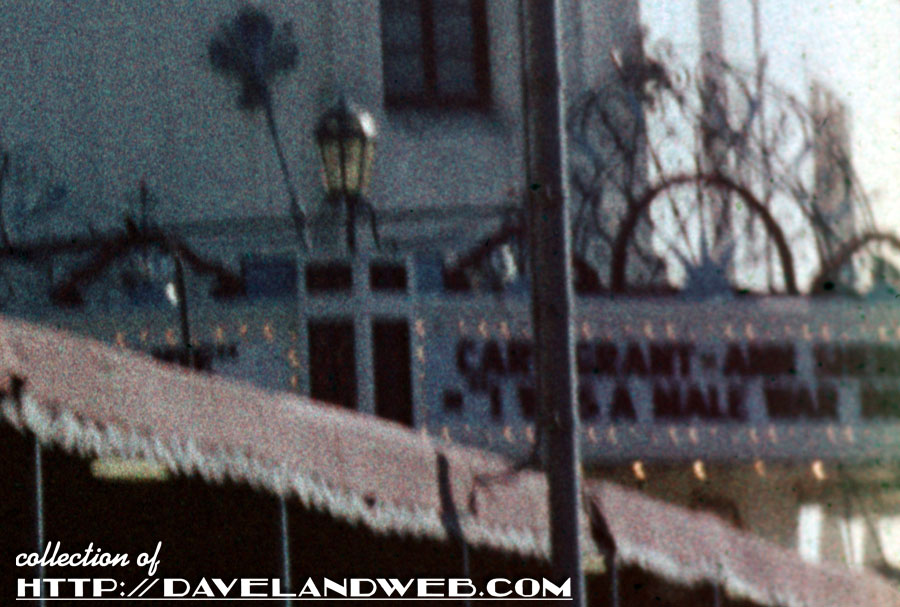 Yes, Cary Grant (with Ann Sheridan) in drag.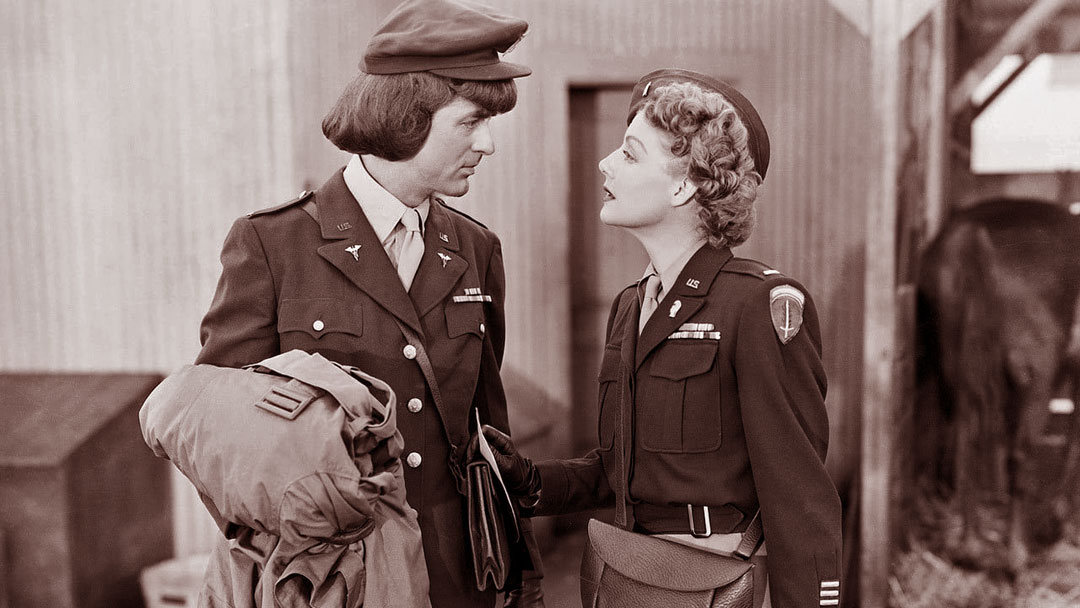 Image number two from this set: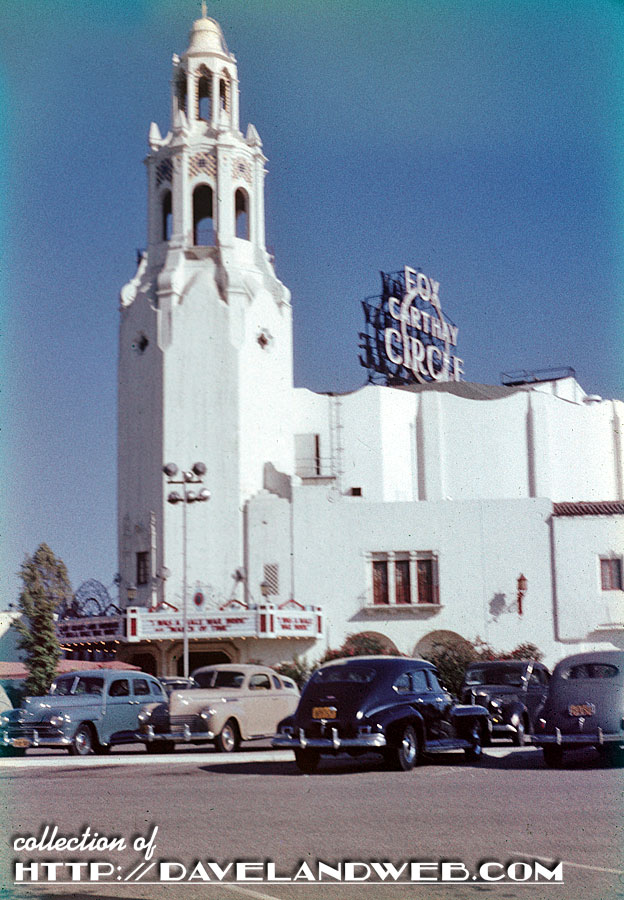 Would it surprise you that this glorious piece of architecture was demolished in 1969 for a ho-hum office building? Probably not.
In 2012, Disney California Adventure revealed their "miniature" version of the theatre, reimagined as a high-end dining venue: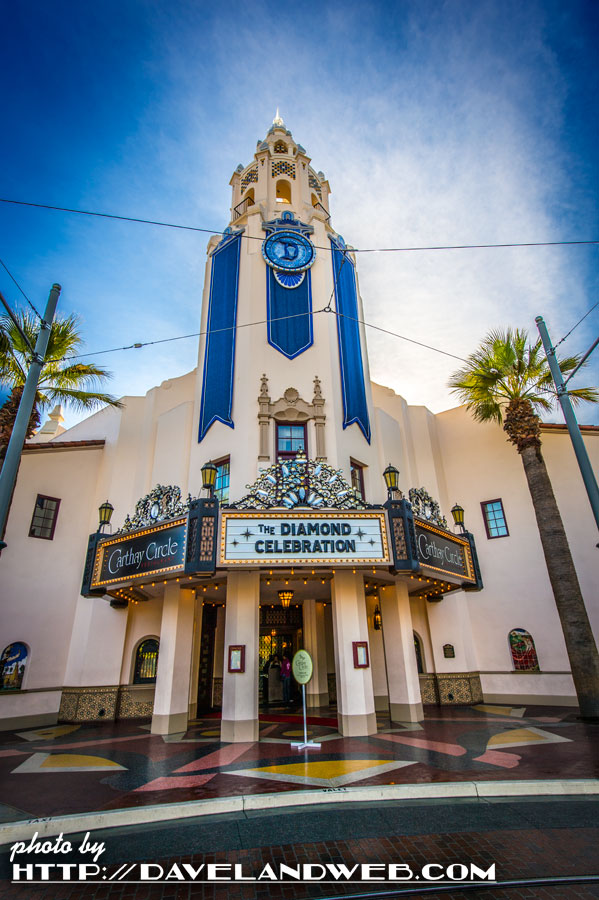 See more Movie Palace photos at my
main website.