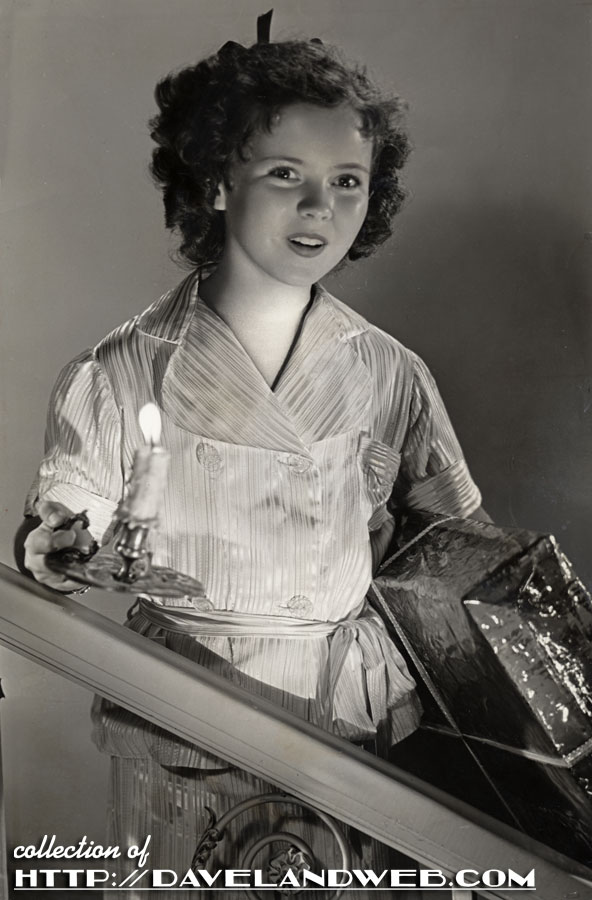 Celebrating Christmas a few months early with one of my latest acquisitions. Shirley posed for a plethora of photos, and the holidays were a crucial part of those publicity shots. Here Shirley is ready to see what's been left under the tree, circa 1939. Adding a bit of religion to the proceedings, Shirley poses at the altar.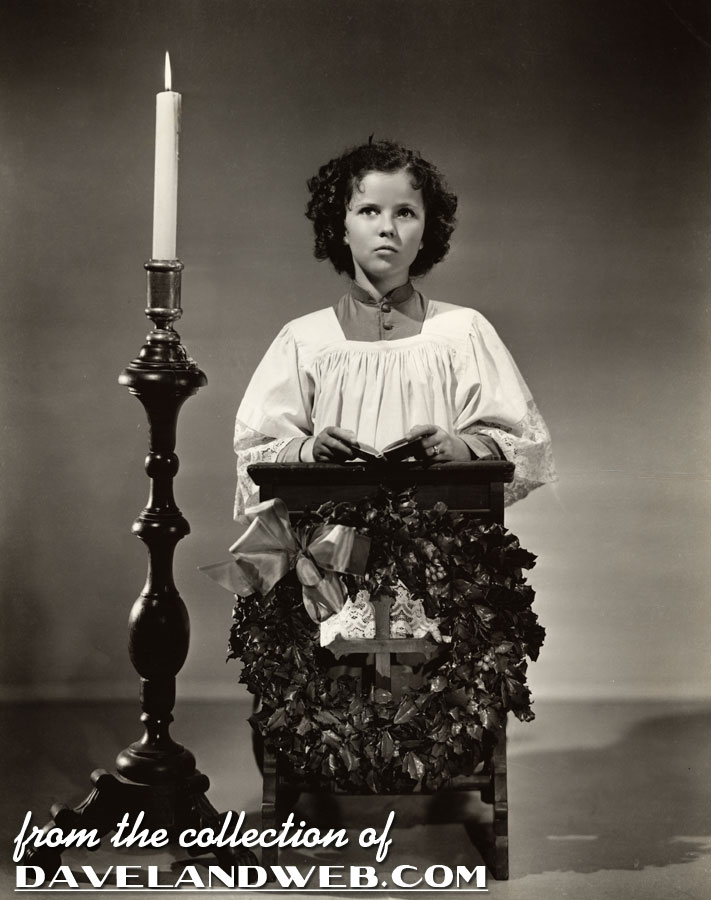 Here are two more earlier Christmas publicity shots from 1935, showing Shirley dressed up as Santa.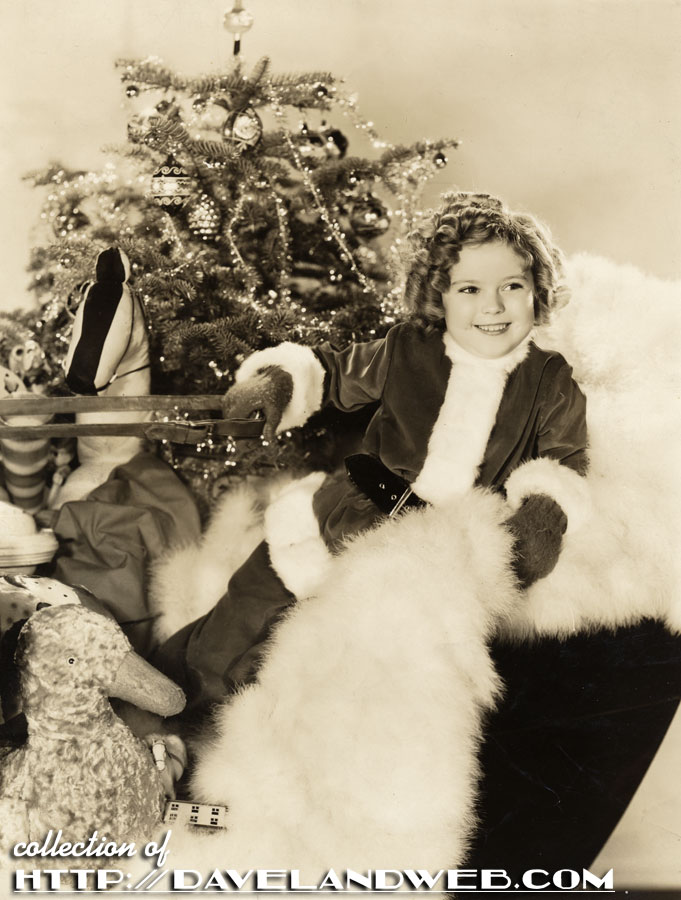 Can you imagine this coming down your chimney?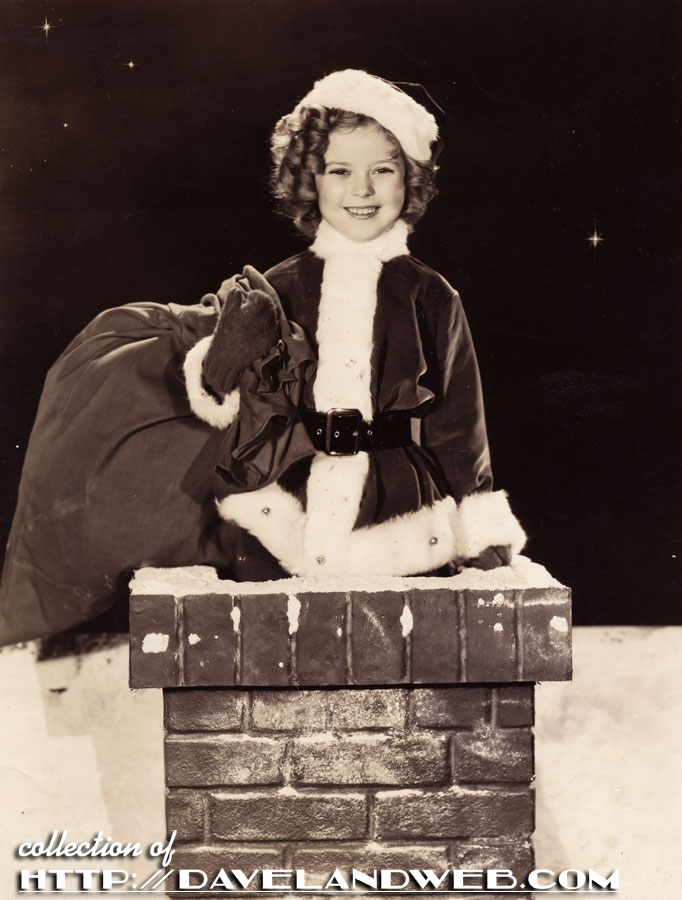 See more Shirley photos at my
main website.