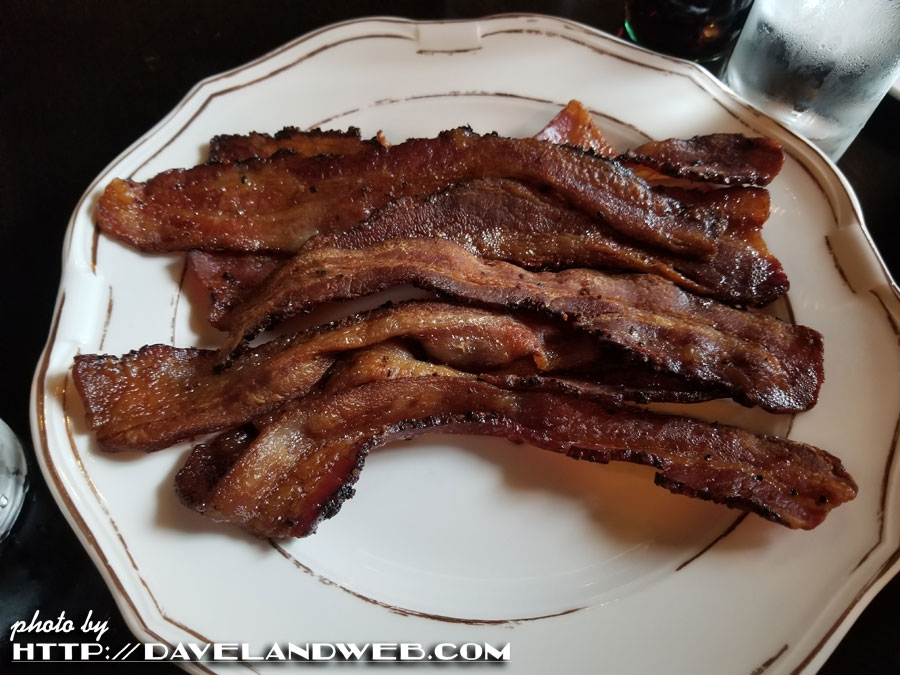 The best days start with bacon, so Melissa (aka "The Colonel") and I shared a huge plate of the Chateau Marmont's bacon. It is the best EVER.
Paramount was the only major movie studio left that I hadn't done a tour of, and Melissa rectified that by arranging a VIP Tour for those interested. The Melrose Gate, named after Melrose Avenue where it is located. Duh!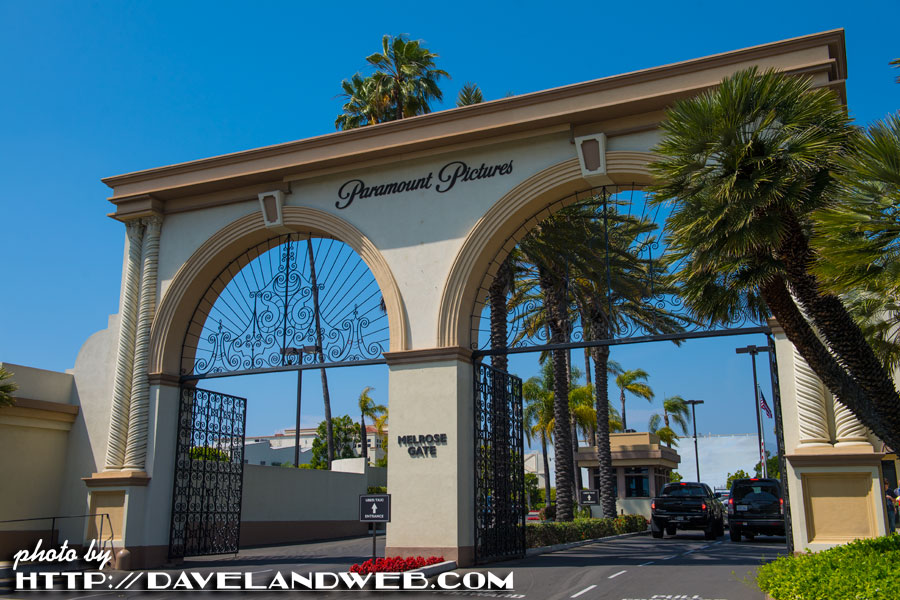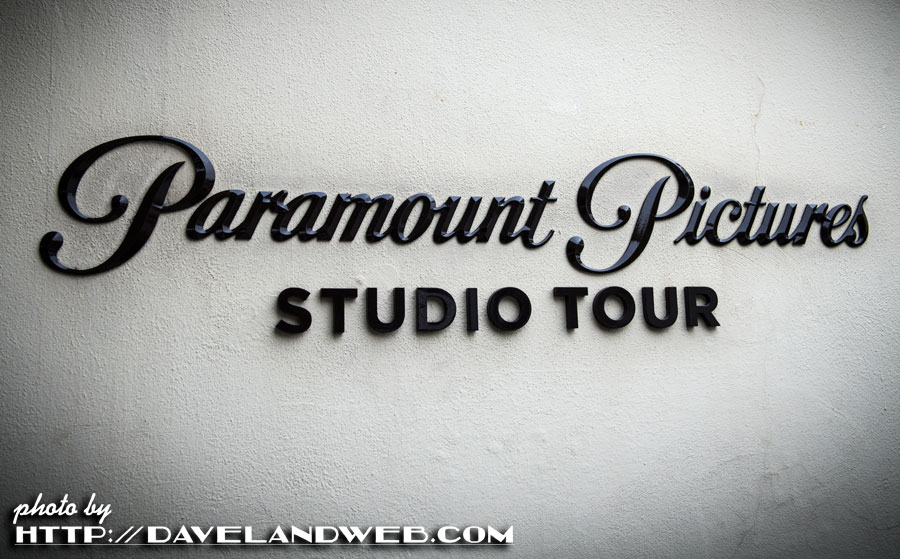 The waiting area for the tour had a number of interesting pieces of Paramount history including an outfit for Anjelica Huston by Theoni V. Aldridge from "Addams Family Values" (1993):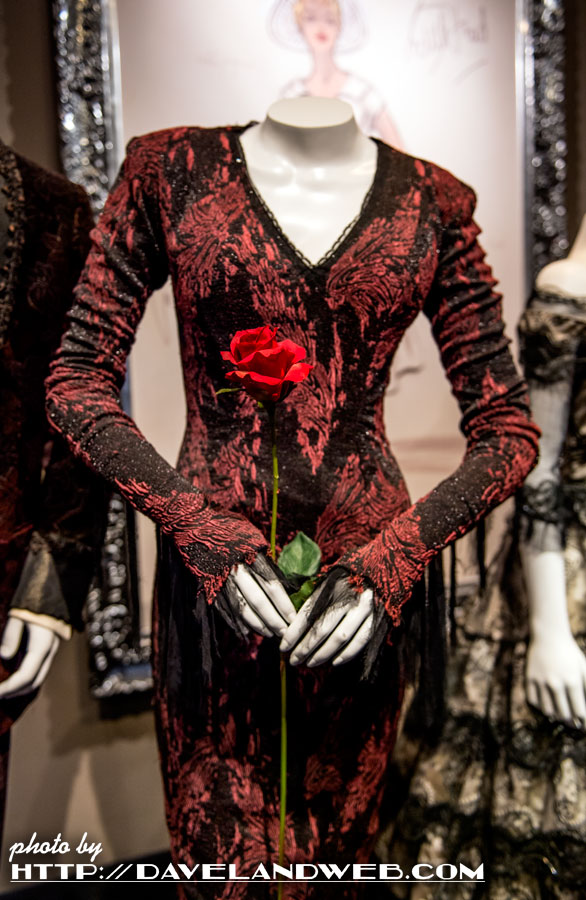 A prosthetic Brad Pitt head from "The Curious Case of Benjamin Button" (2008):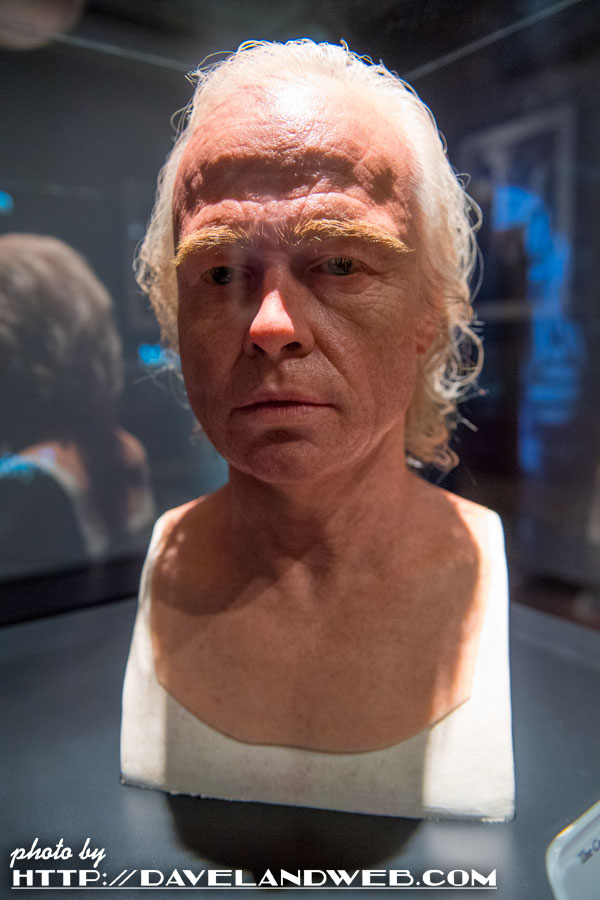 The first Best Picture Oscar for "Wings," 1927/1928: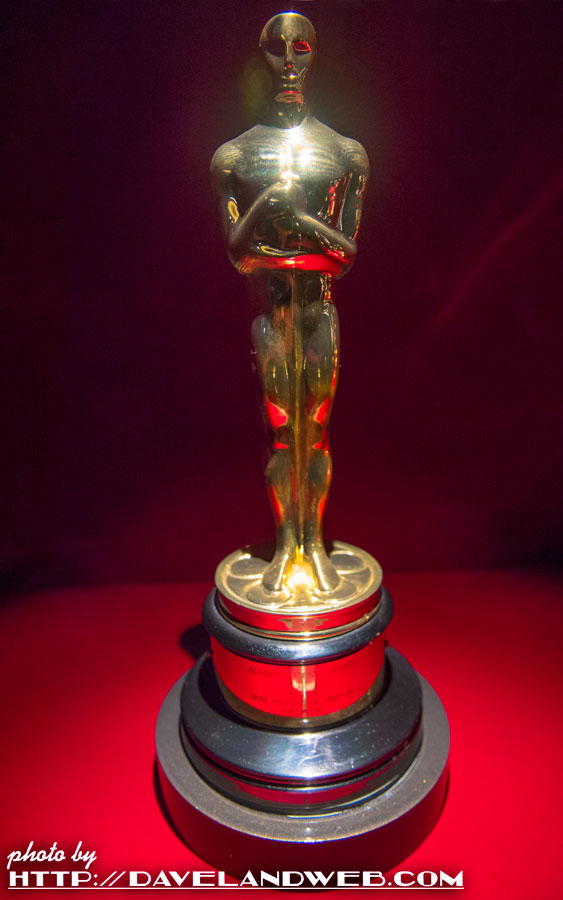 And then our guide arrived and we were on our way to the iconic Bronson Gate: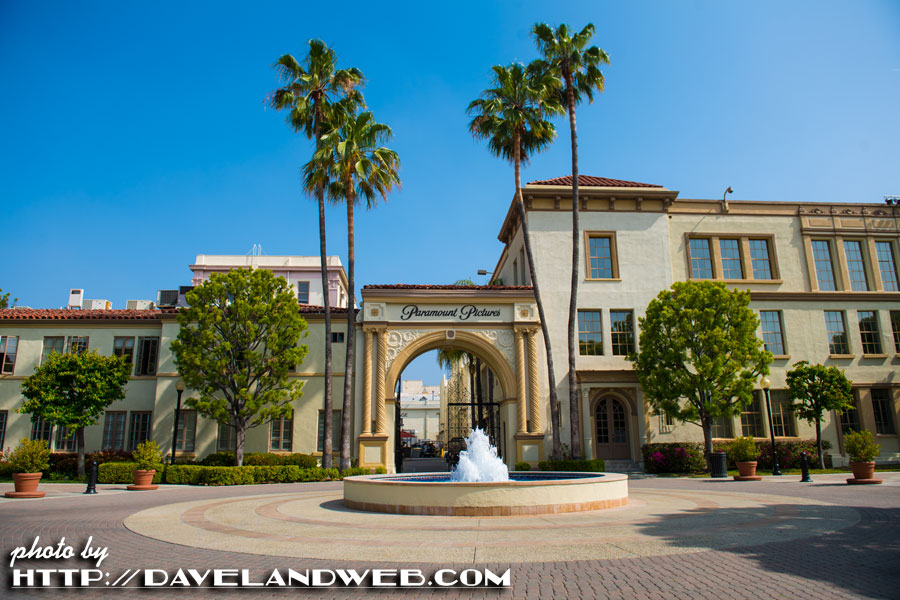 A souvenir shot of our group was snapped for us: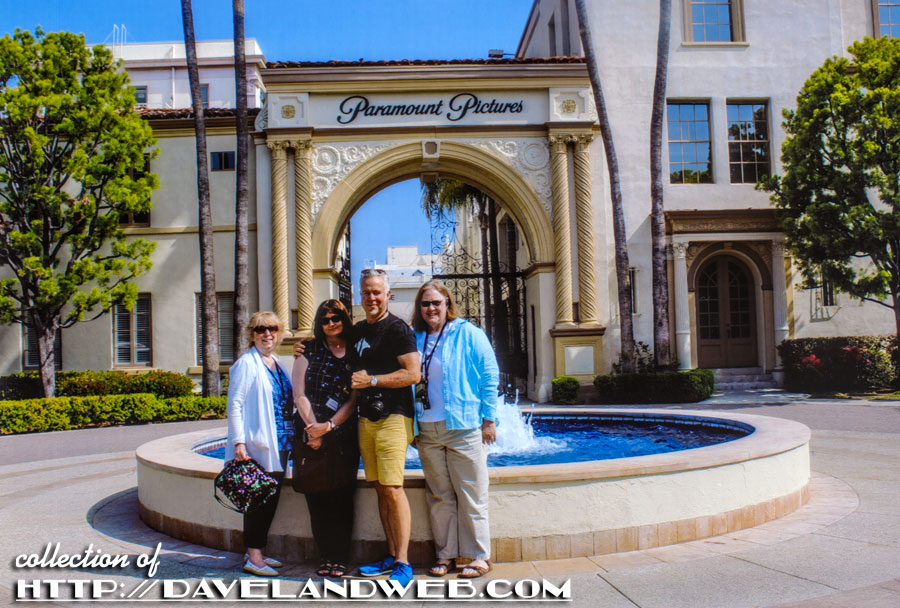 Every studio HAS to have an elegant theater, and Paramount is no exception: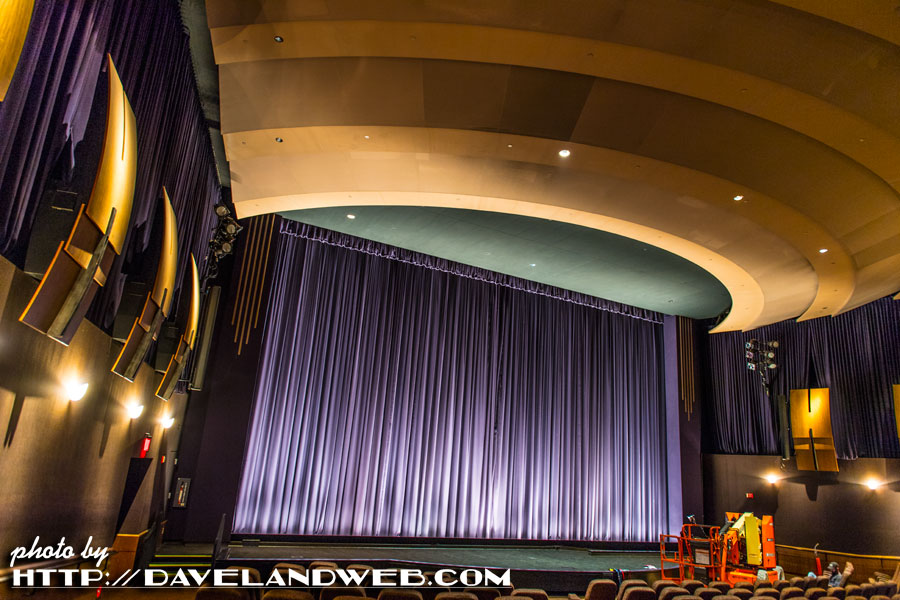 One of the movies that premiered here was "Forrest Gump" with Tom Hanks. The photo gallery in the lobby included a portrait of Hanks from the film: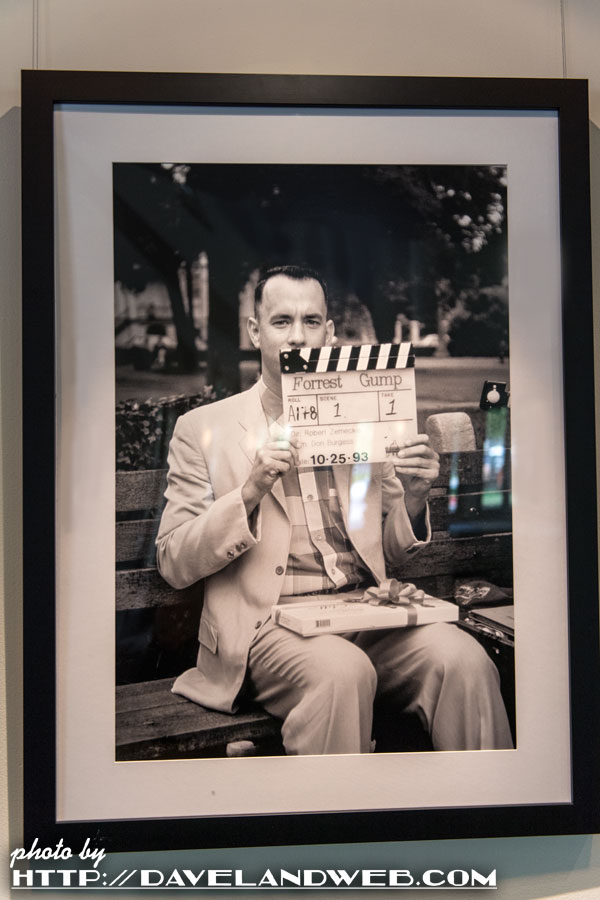 Outside the theater you can see the Bench that he sat on: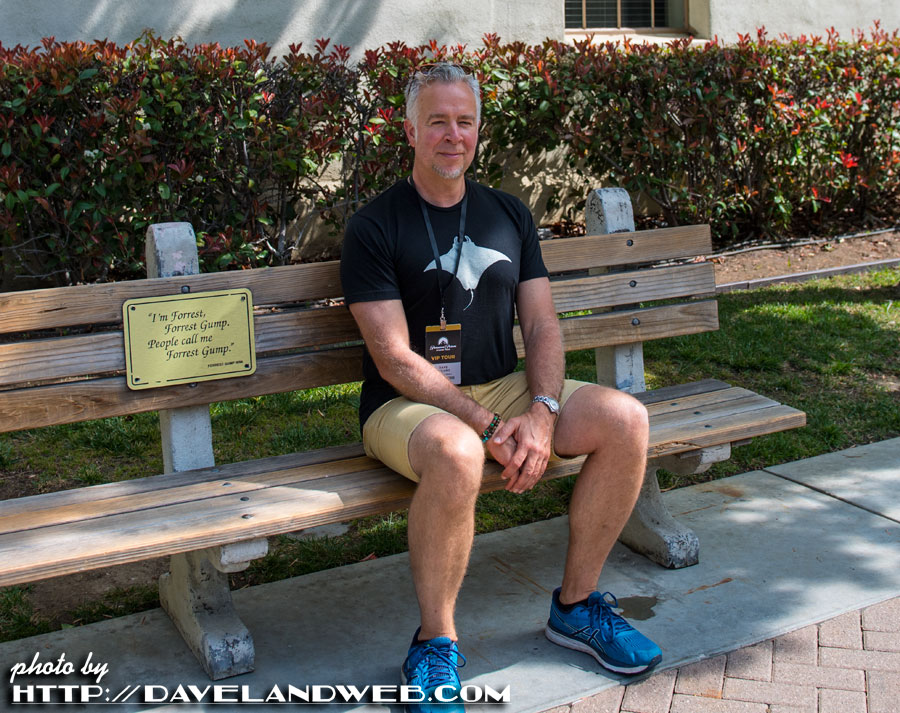 In the 1950 Billy Wilder classic "Sunset Boulevard," Gloria Swanson's character, Norma Desmond, comes roaring up to the Bronson Gate in her Isotta-Fraschini: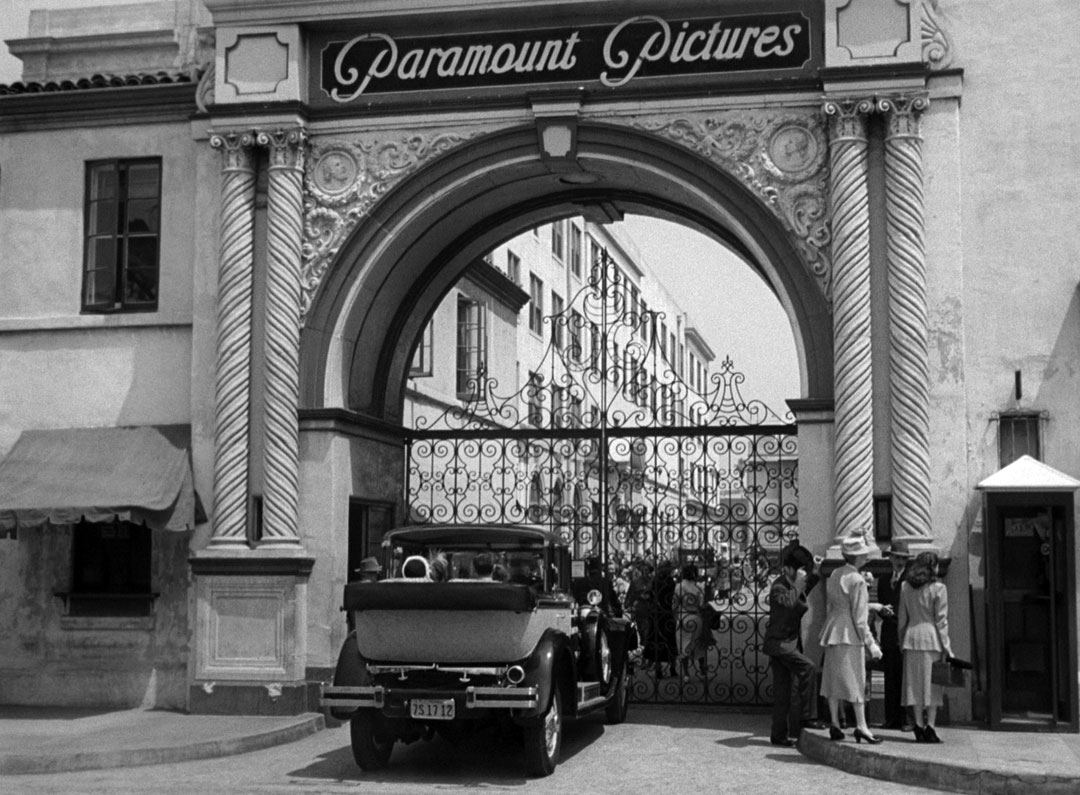 then greets director Cecil B. DeMille who is filming on Soundstage 18: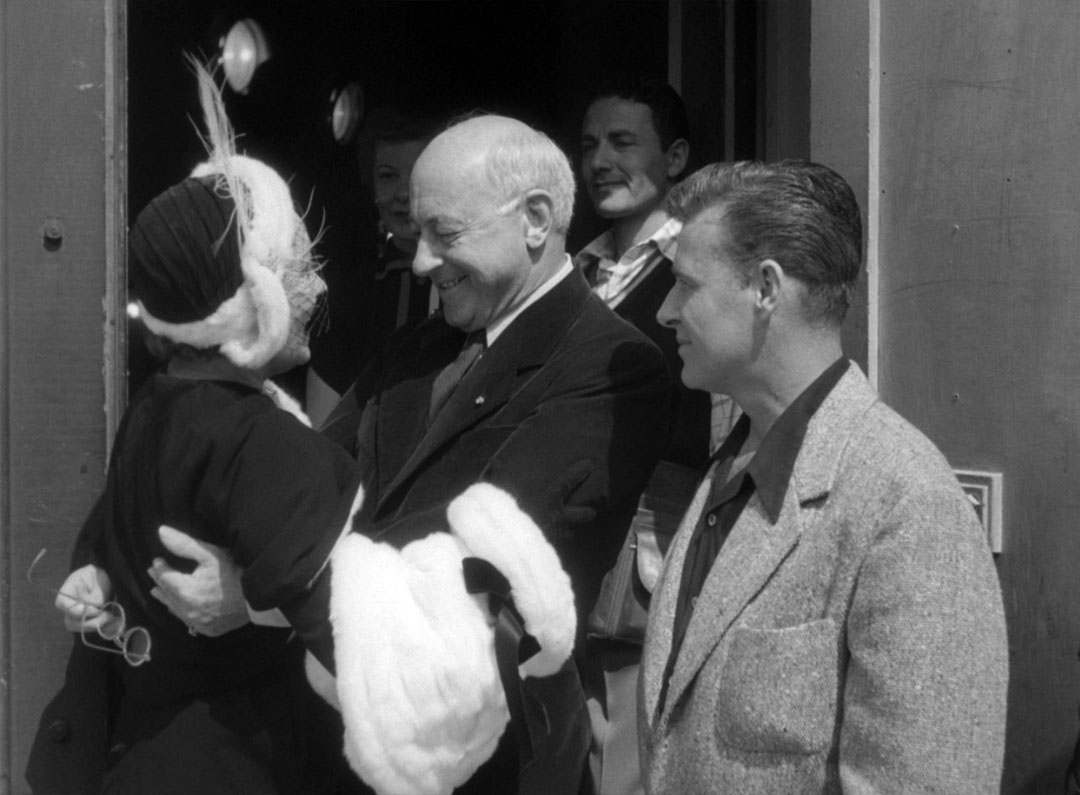 Still there today!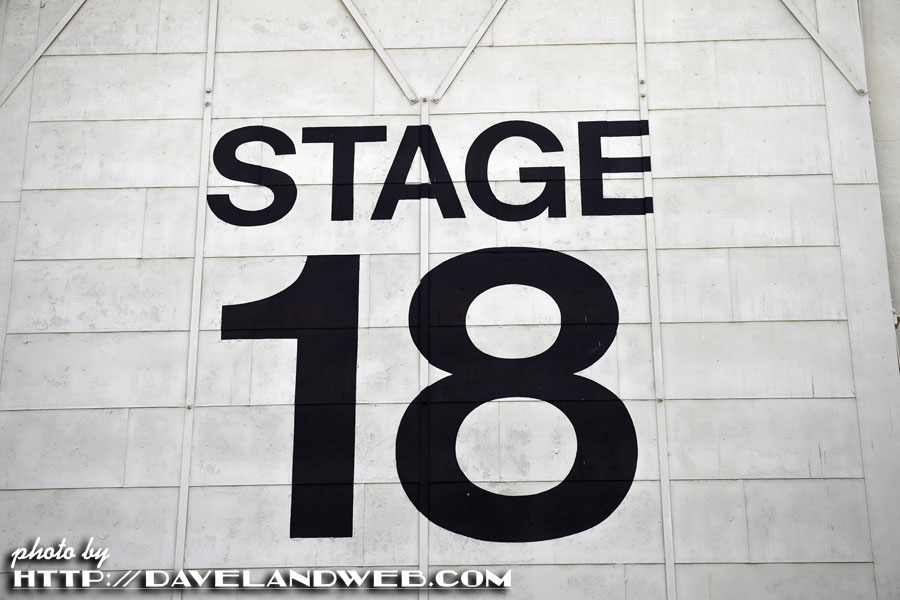 In the same movie, Nancy Olson and Bill Holden begin their characters' love affair in the writing offices of Paramount: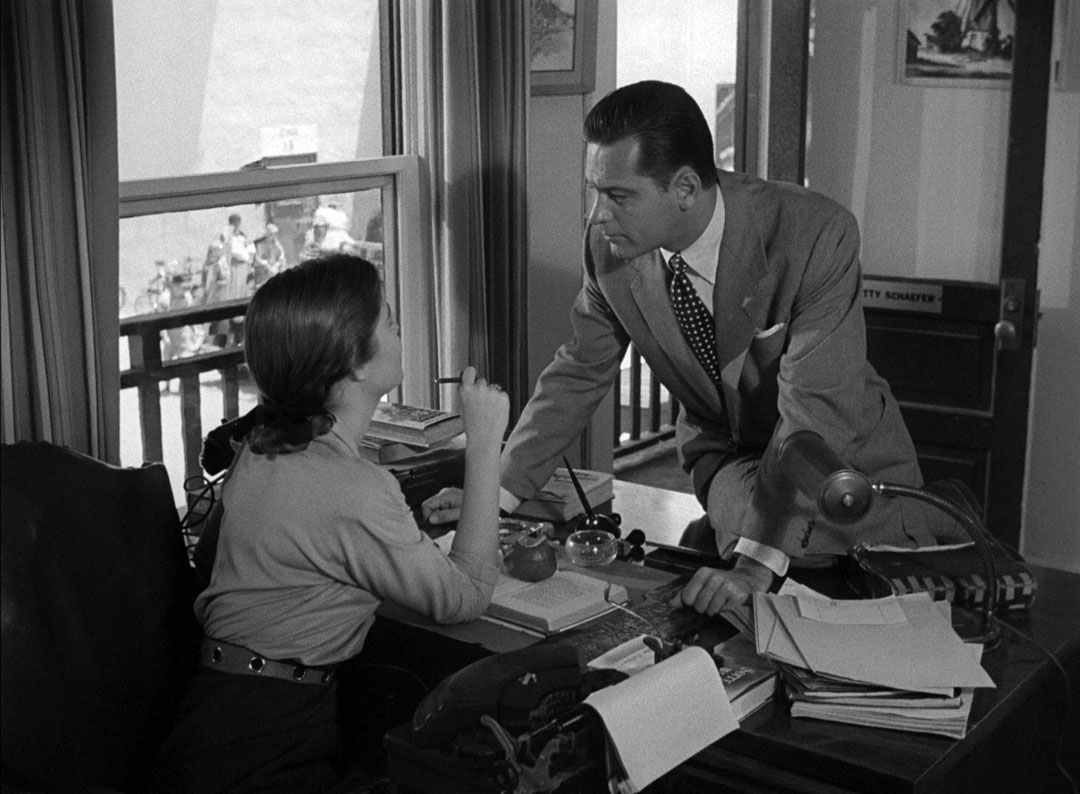 Yup…still there!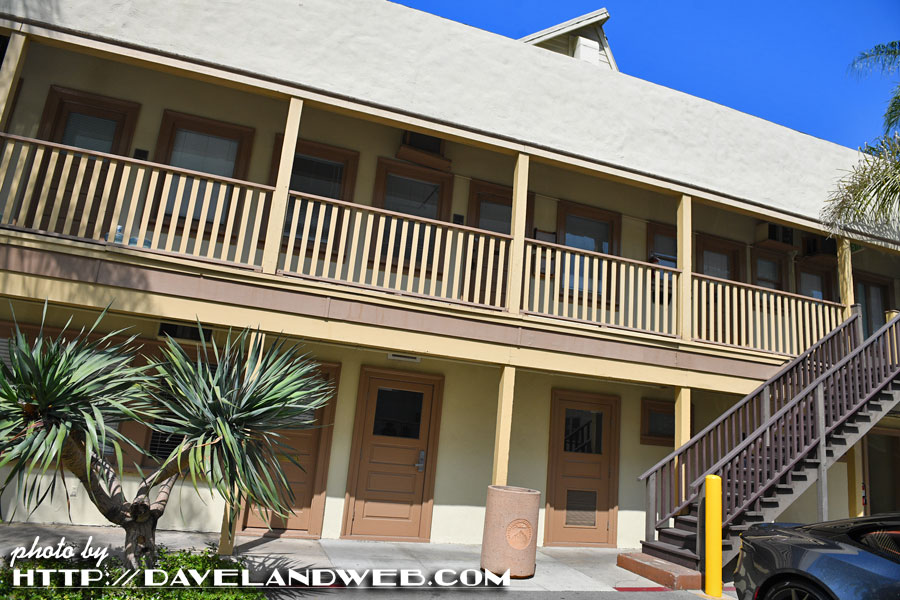 One of the real insider treats of the tour was getting to visit the Sign Department: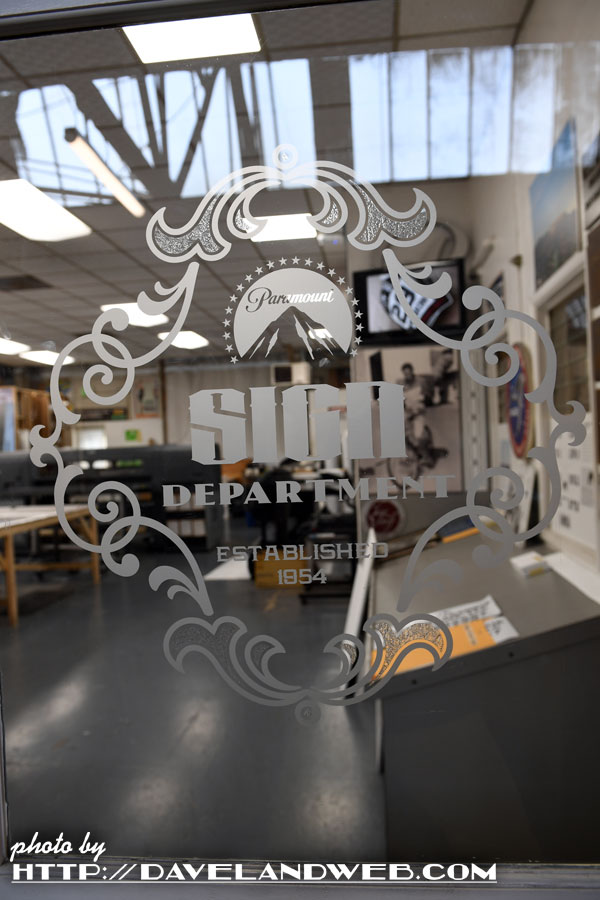 Signs are appropriately aged here: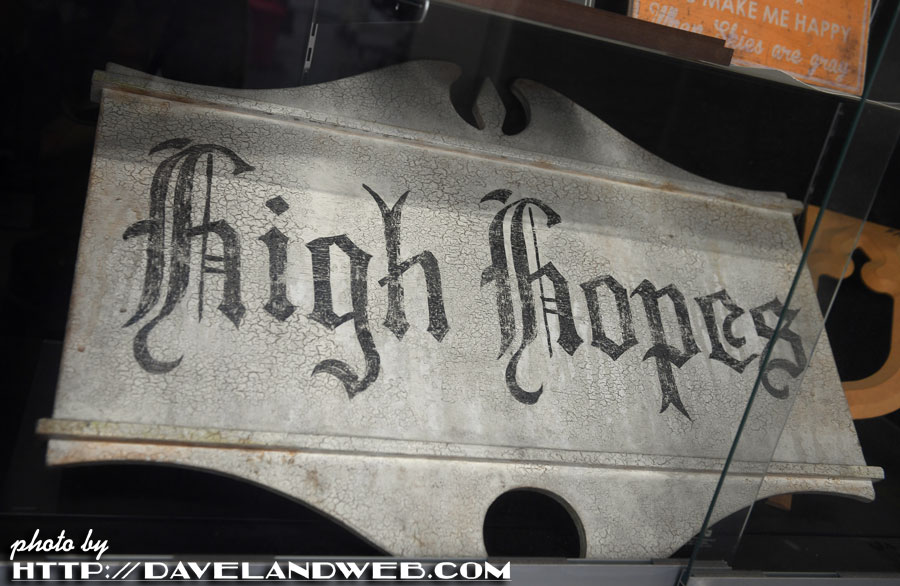 …and fake cereal boxes are created: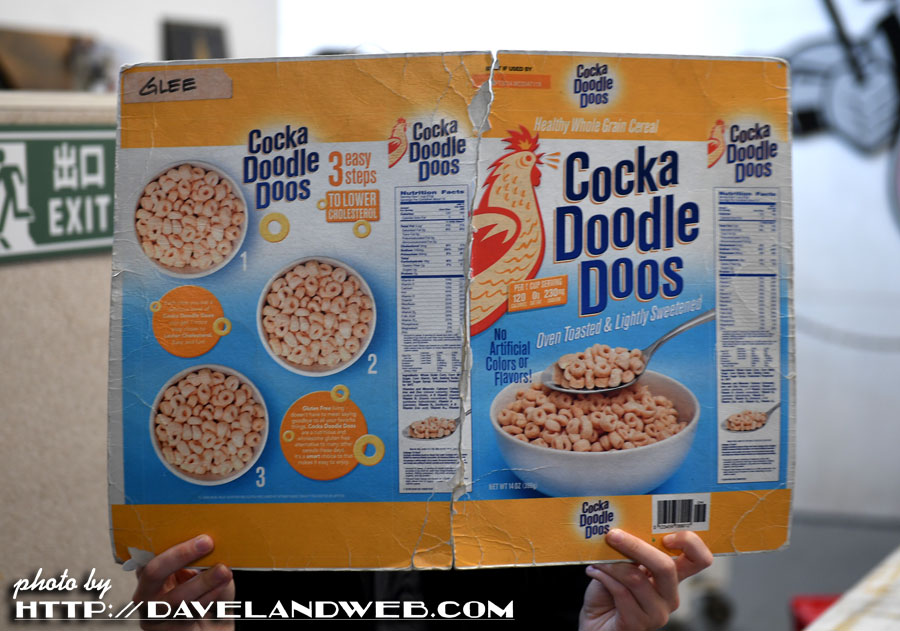 For me though, nothing compares to the backlot. I LOVE seeing these buildings that have served so many purposes in film after film. Welcome to New York, via Hollywood!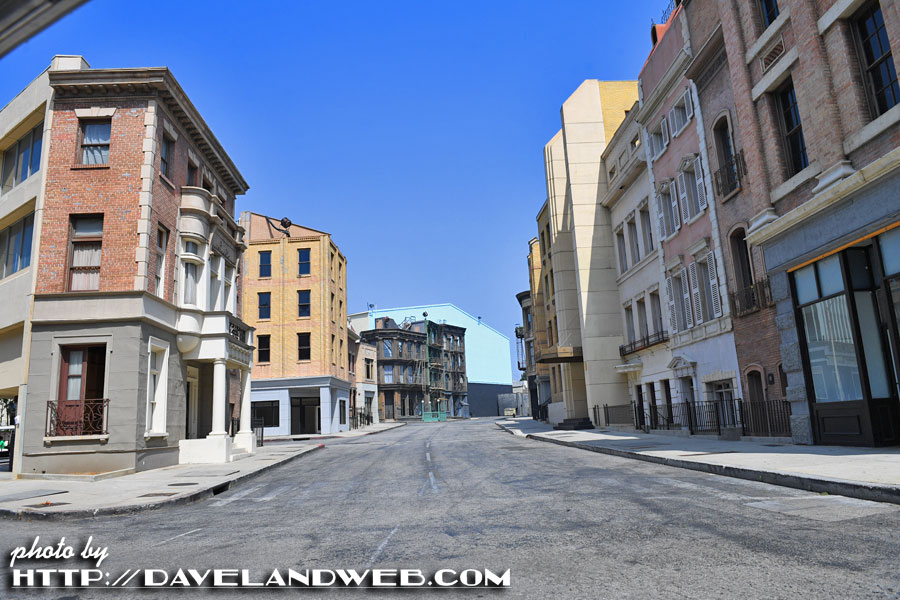 A few vintage cars were being towed around the lot for an upcoming shoot: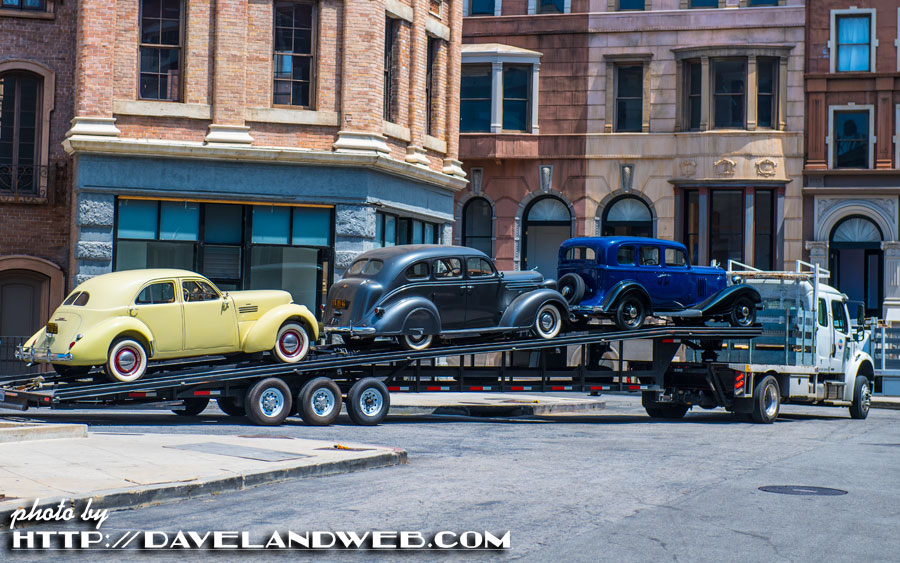 Looks realistic on the outside:
…but is completely empty on the inside. Just like so many people in La La Land!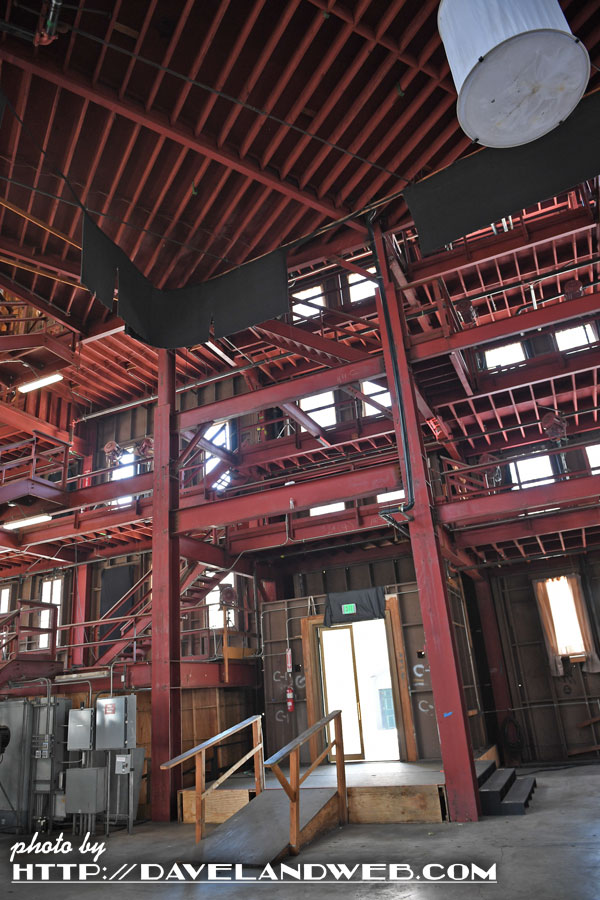 No real bricks were harmed here!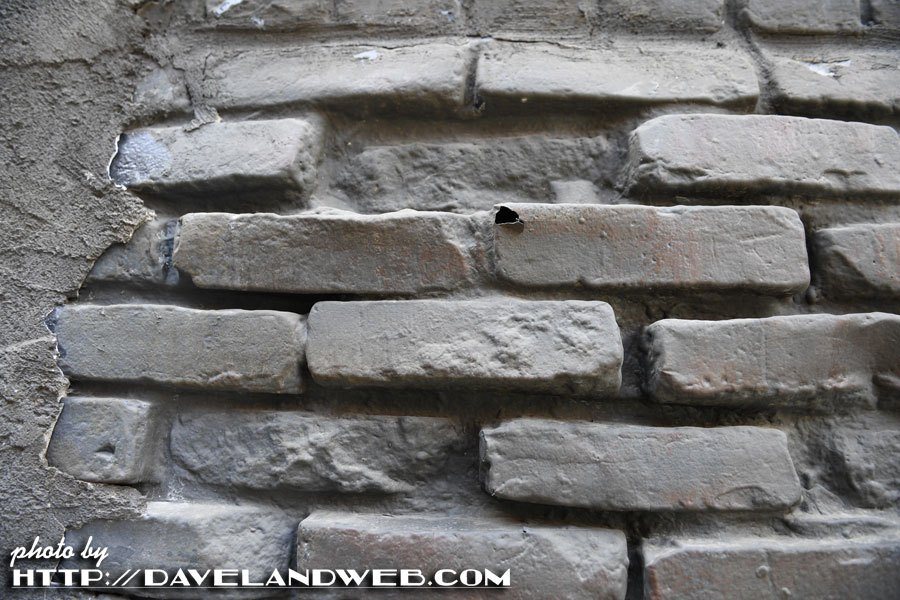 A break for lunch included this delicious buffet. I couldn't believe how tasty it was, as my expectations from other studio tours was very low!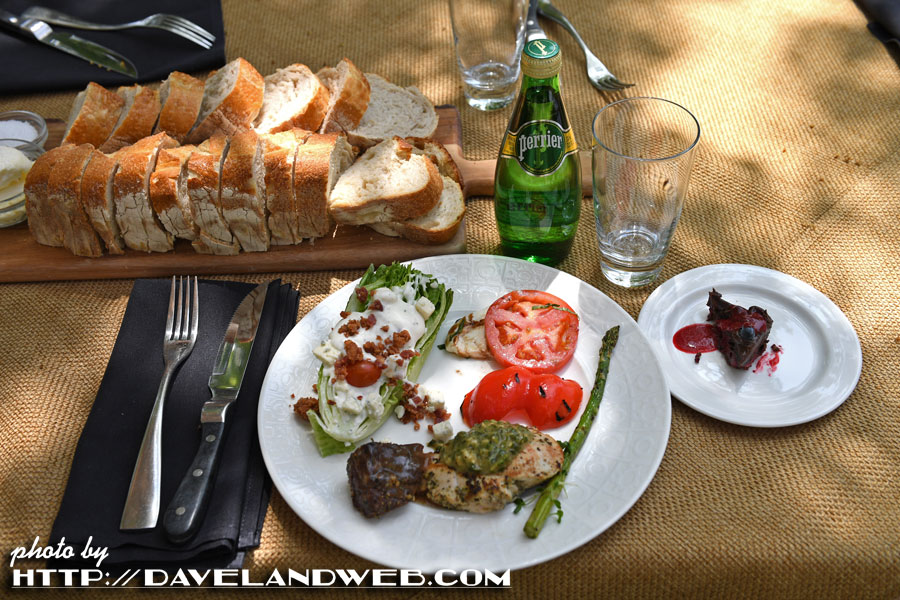 And then it was onto wardrobe! Dinah Manoff's Pink Ladies jacket from "Grease" (1978) designed by Albert Wolsky: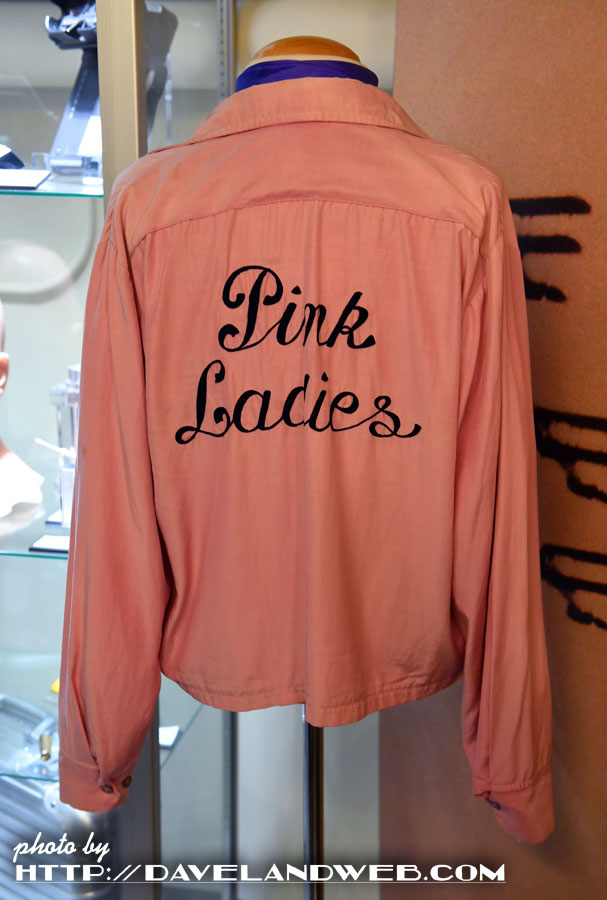 Are you ready to audition for the Rydell High cheerleading squad? Here's one of the original outfits: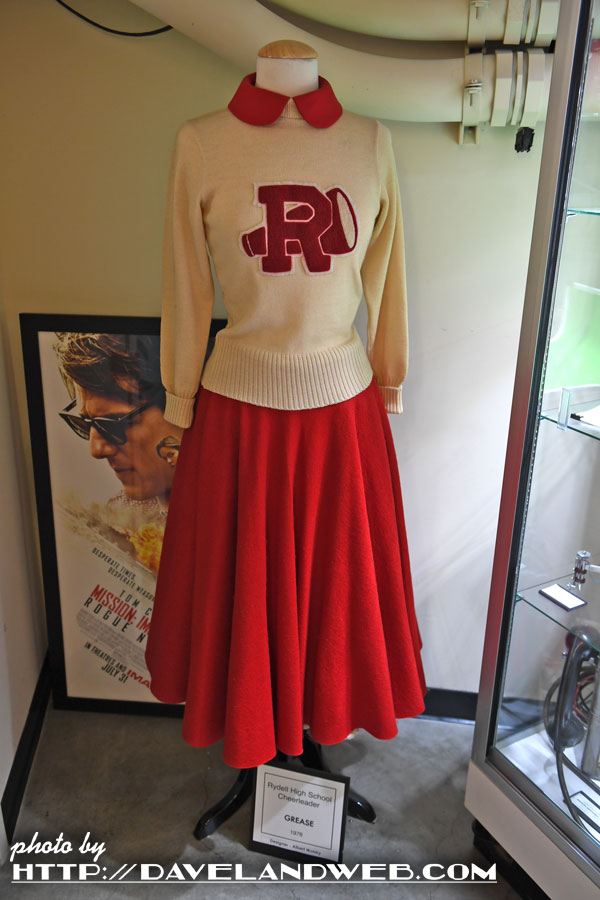 This one blew me away. The iconic outfit worn by Barbara Stanwyck in 1944's "Double Indemnity":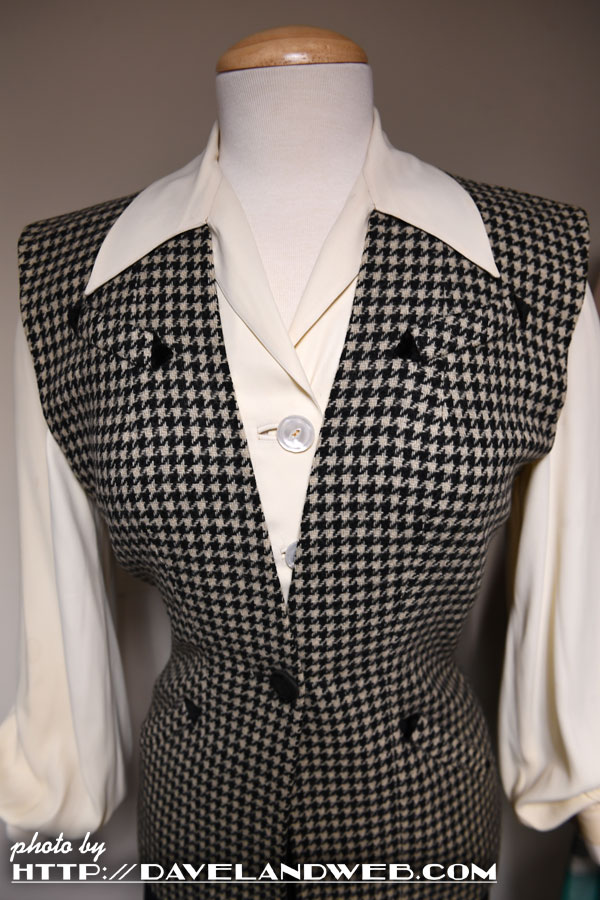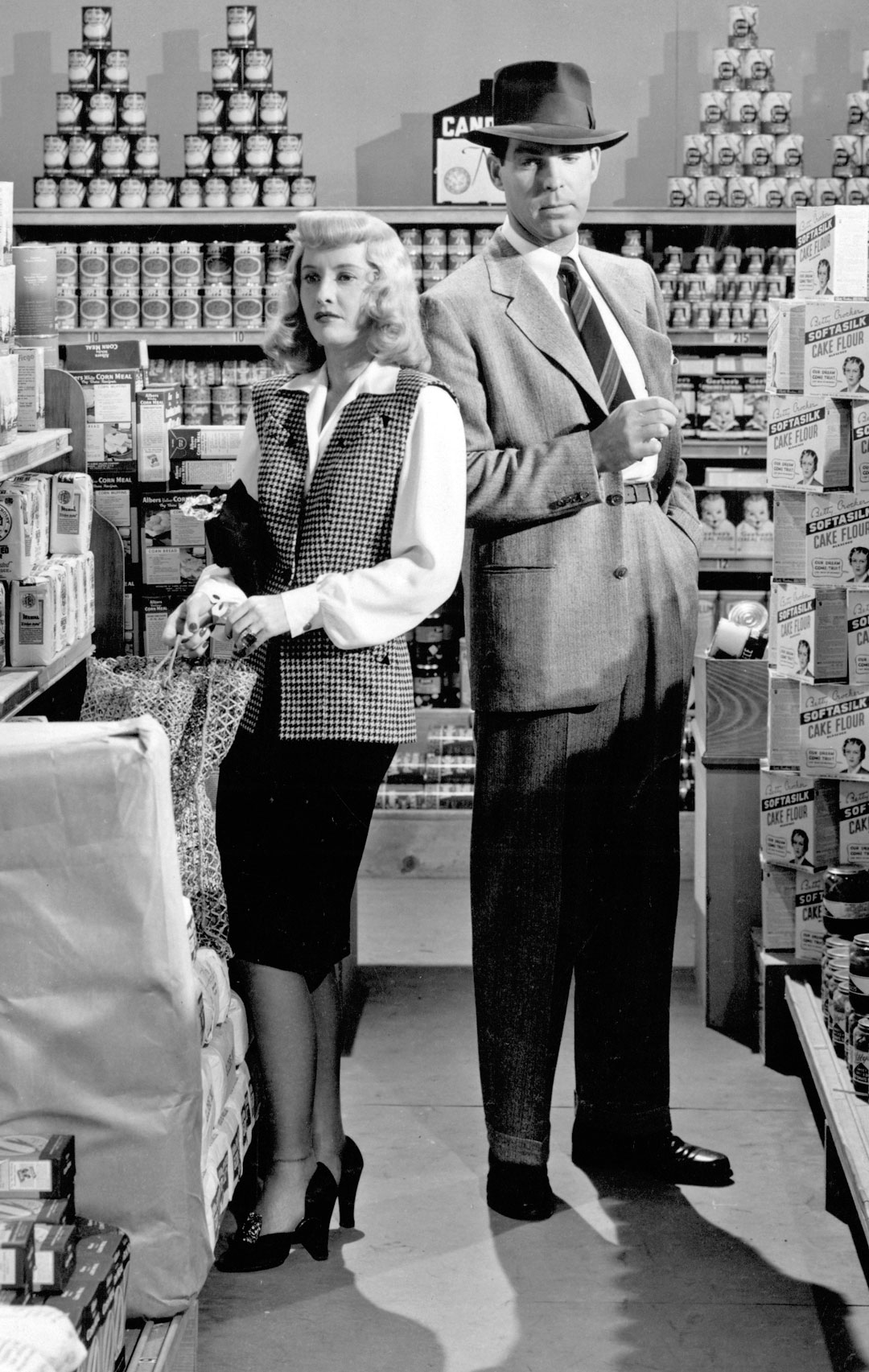 A pair of sandals worn by Anne Baxter in "The Ten Commandments." I can just hear her saying "Moses, Moses…"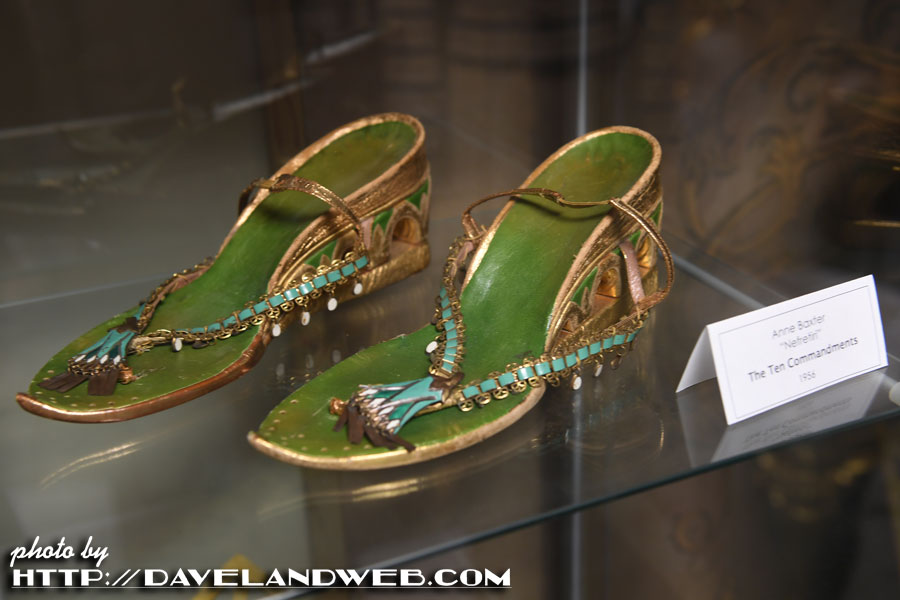 And then onto one of the many vaults where the film itself is actually stored.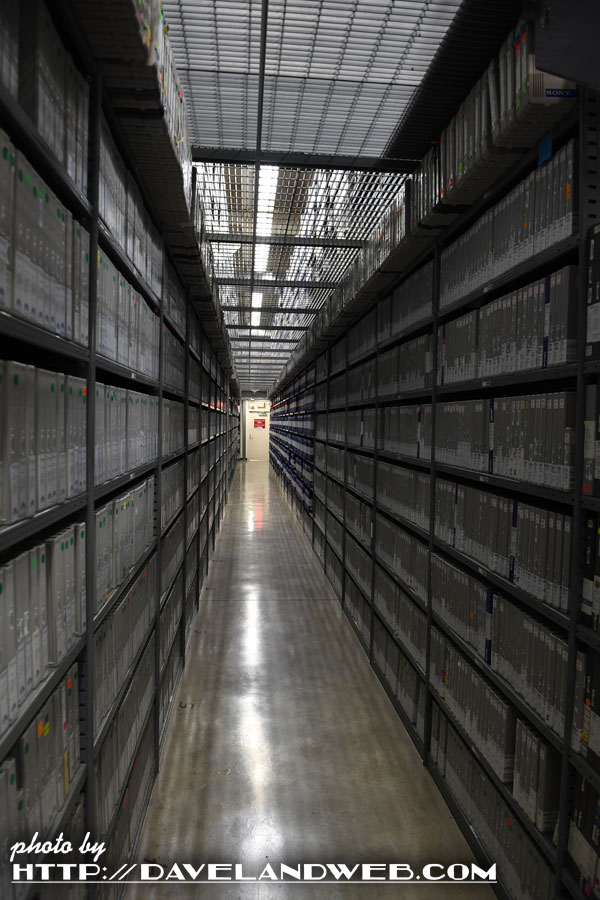 This is not just any Movieola machine: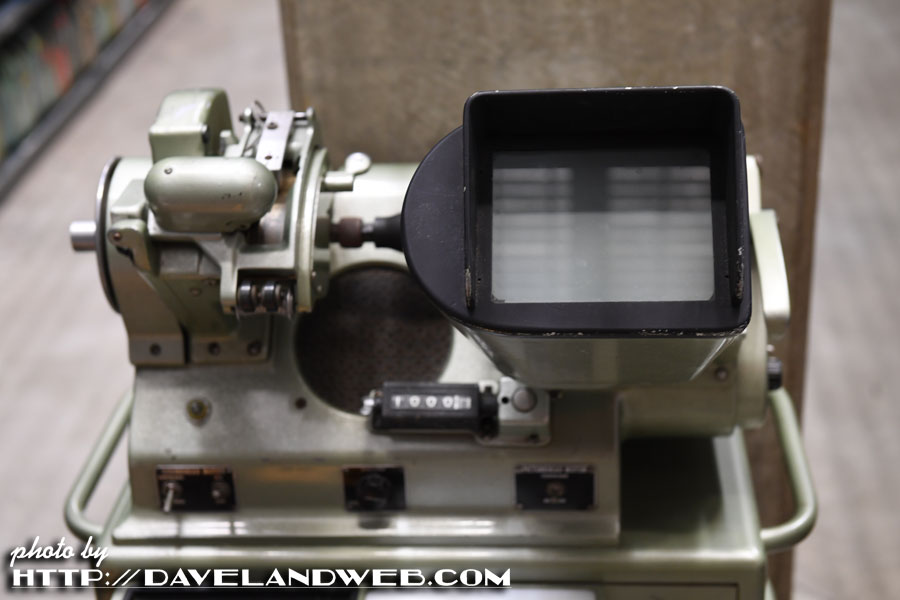 It's the one used for "I Love Lucy." See the Desilu etched on there?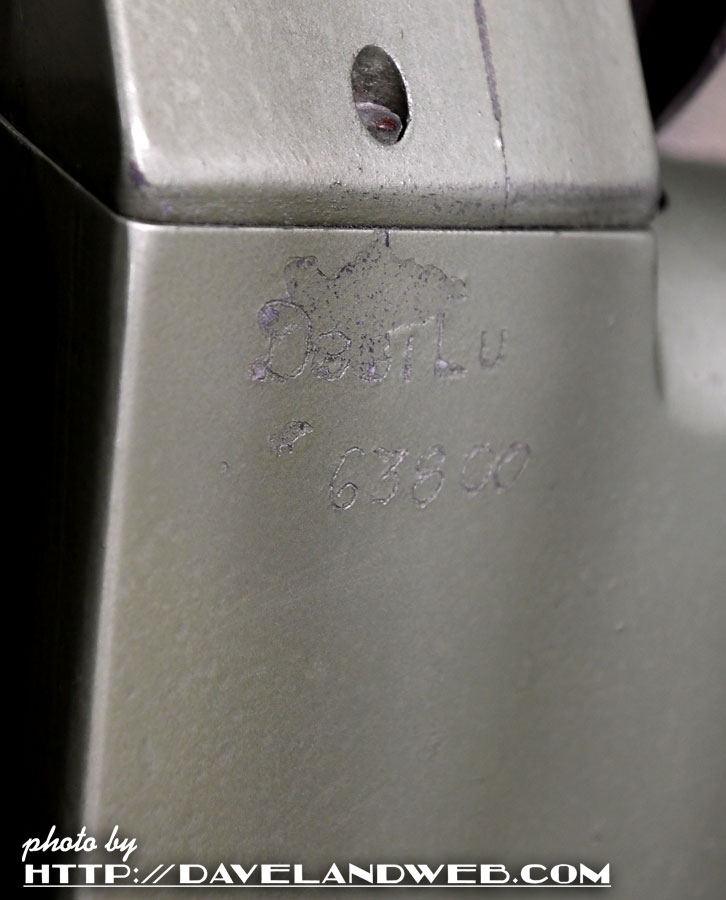 Melissa had an emotional moment when we reached the soundstage where "Little House on the Prairie" was filmed.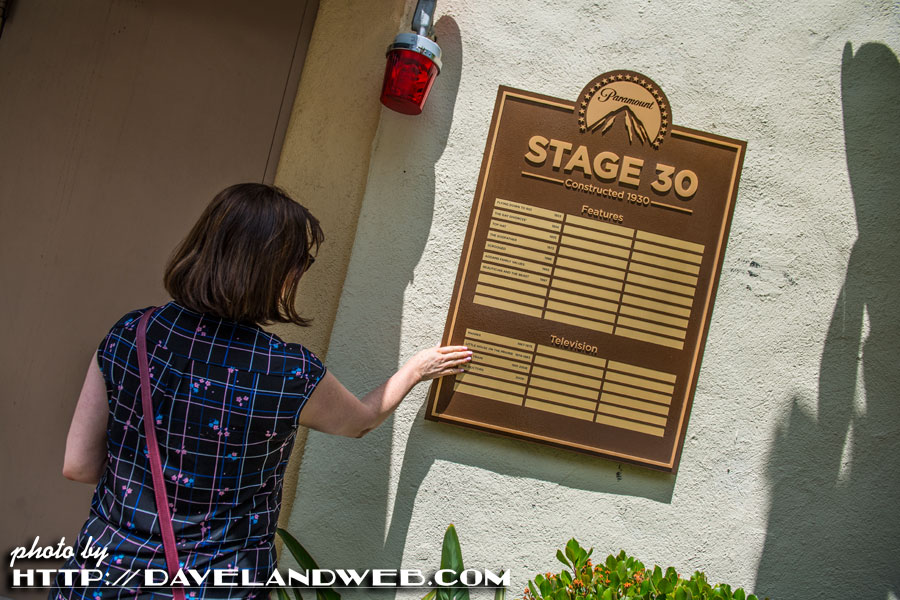 Can you guess what was famous scene was filmed on this parking lot with the painted blue sky background?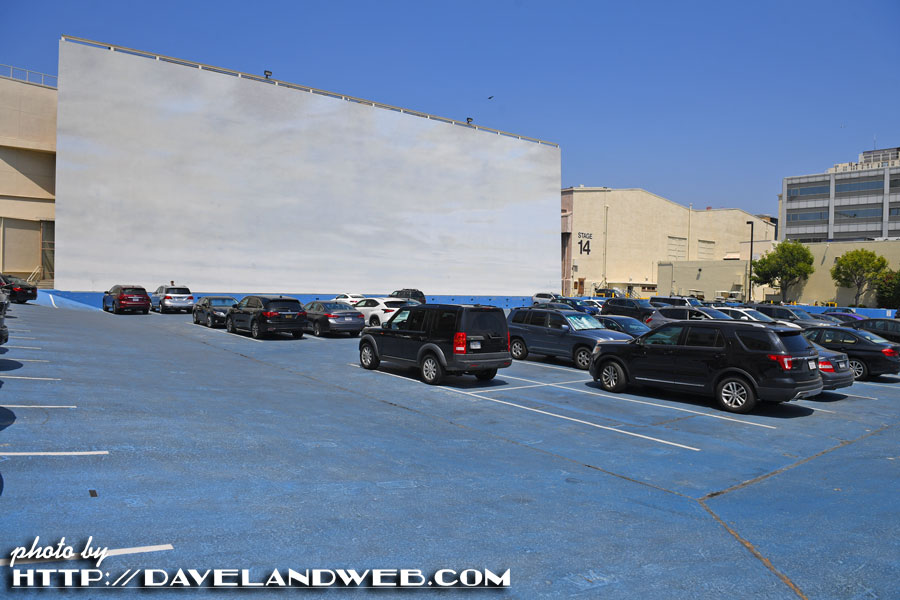 If you guessed the parting of the Red Sea from "The Ten Commandments" you would be correct! The huge area also doubles as a filming area, and can be filled up with water.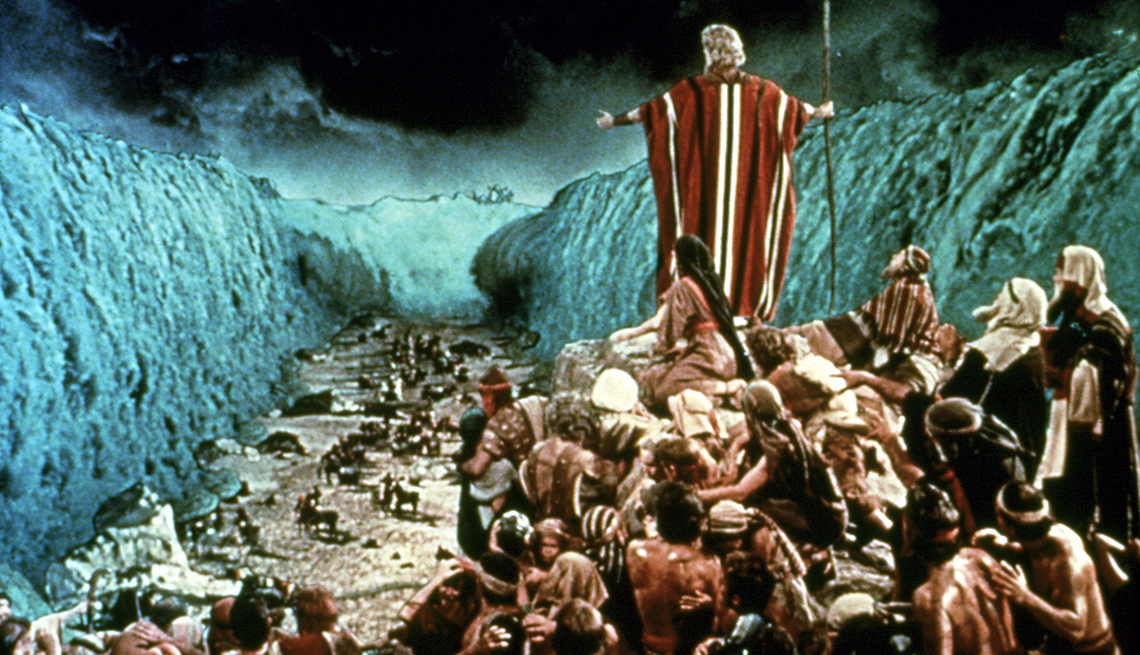 The prop warehouse had a few interesting pieces on display.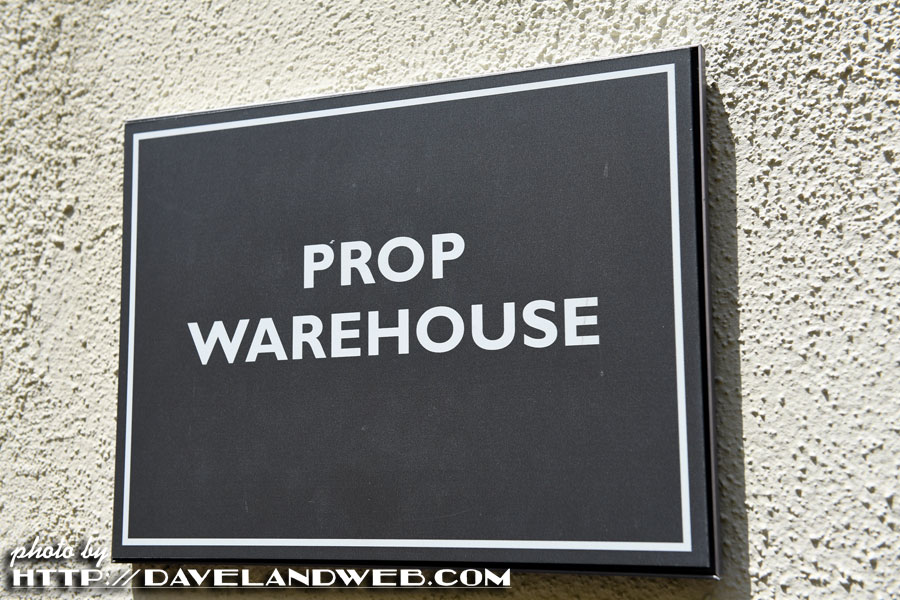 The 1962 Cadillac de Ville used in "Dream Girls" (2008):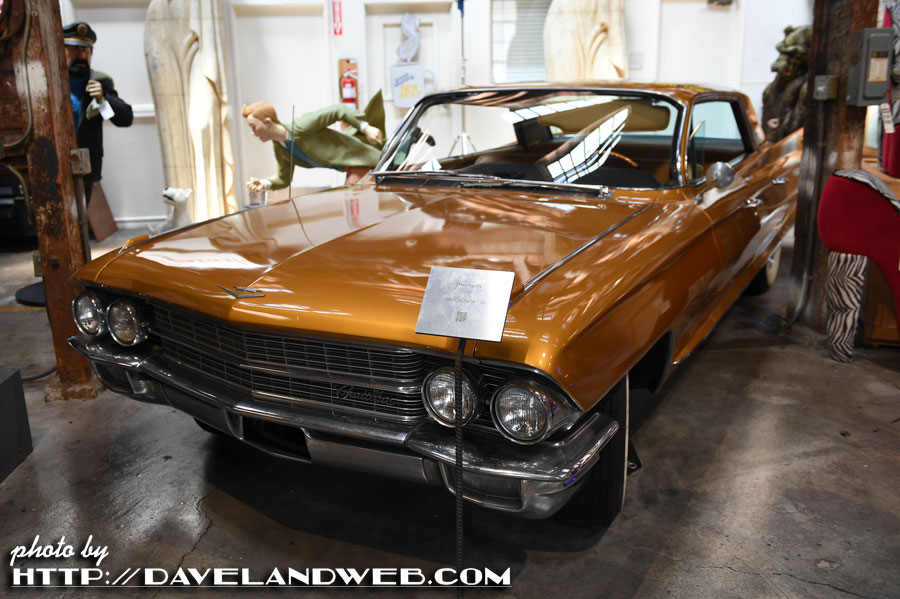 A clock from "Benjamin Button":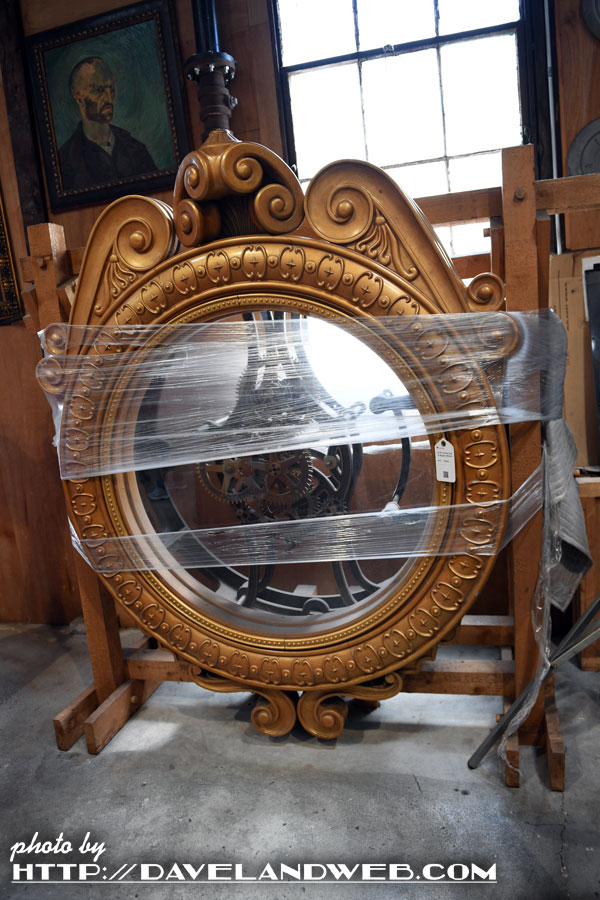 Good thing I had been going to the gym.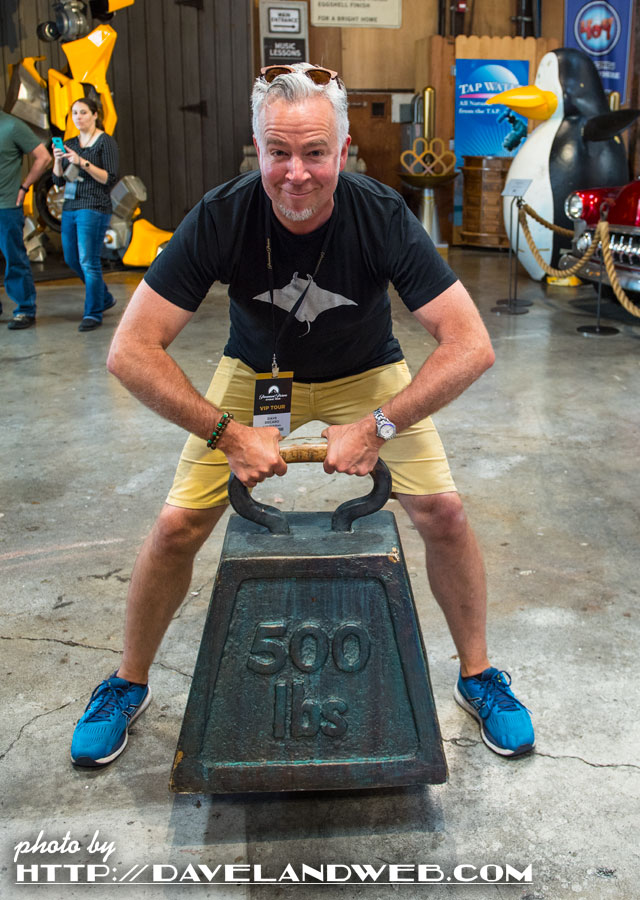 After the tour, we trekked across the street from Paramount to Hollywood Forever Cemetery to pay our respects to Judy.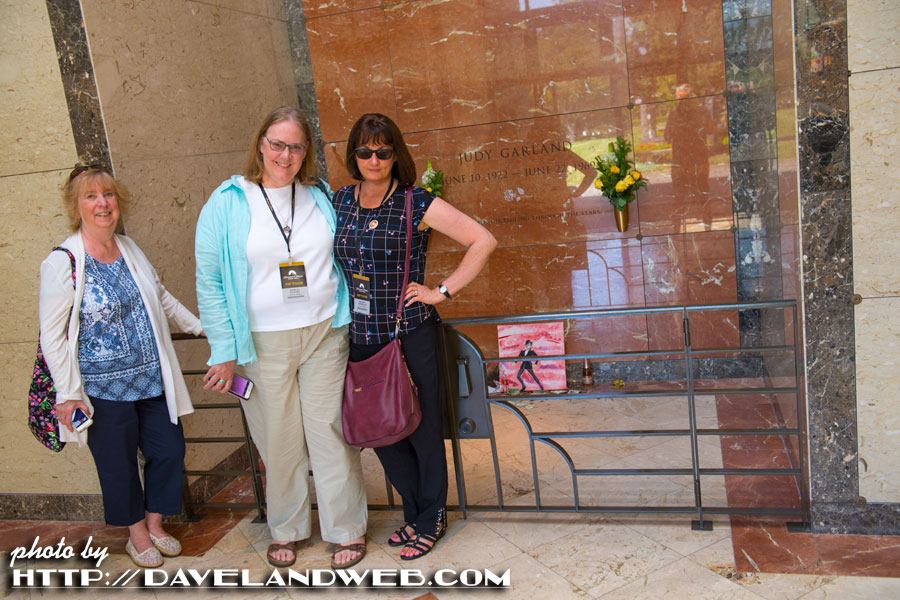 Appropriately, there was a rainbow on the floor in front of her crypt.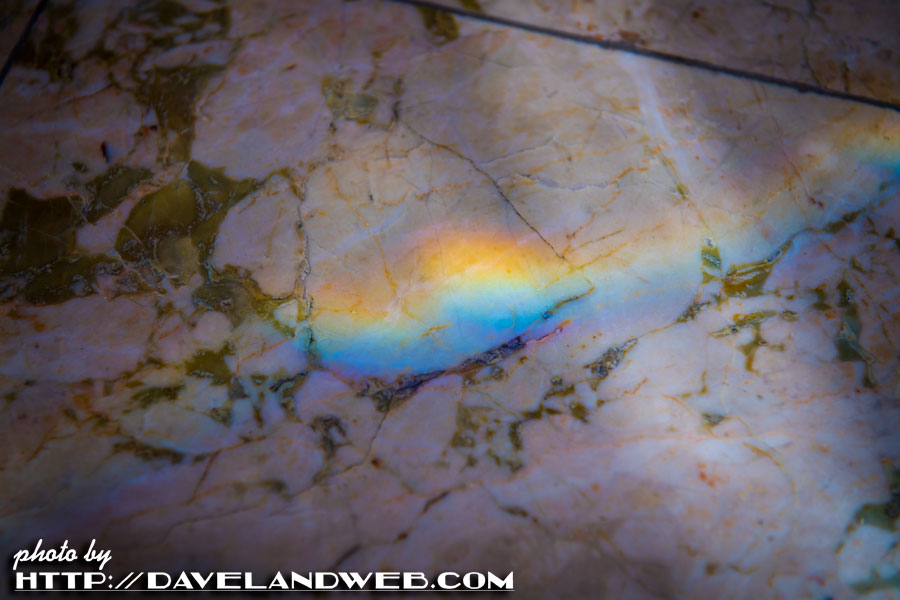 What a memorable day! Still more to come!
See more Paramount Pictures photos at my
main website.
Follow my Daveland updates on
Twitter
and view my most recent photos on
Flickr
&
Instagram
.