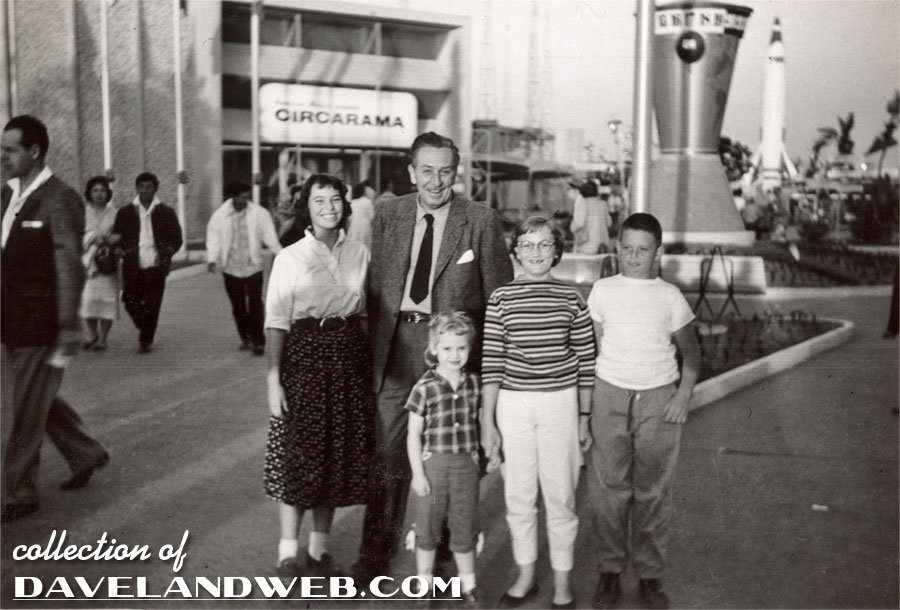 To celebrate the 109th Anniversary of Walt Disney's birthday, I am presenting a bonanza of Walt Disney photos! For photo #1, it appears to be a few lucky guests at Disneyland who ran into Walt during a visit. The pic is hand dated March, 1955; since the park opened in July, this is probably a misnotation.
Here's a great photo of Walt in what appears to be Adventureland, surveying the skulls and other decor located near the Adventureland gate. It may seem a little funky to see skulls at Disneyland, but this is one of my favorite entryways at the Park.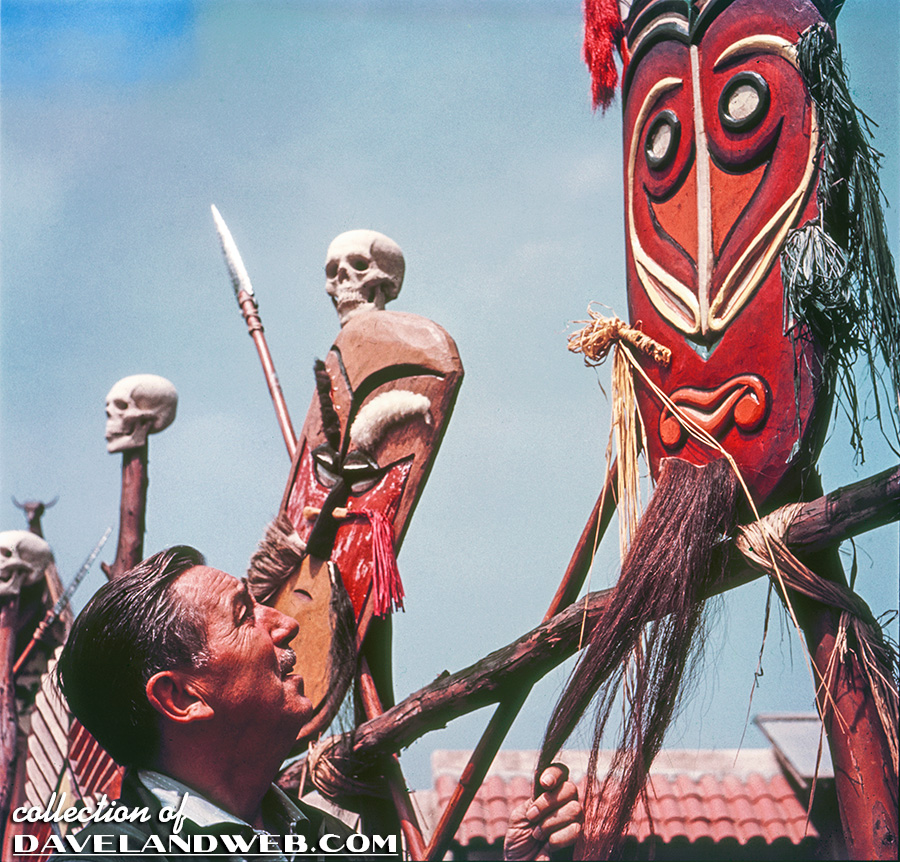 This July 27, 1955 semi-blurry shot was once a treasure to the guest who shot it; it shows New Orleans Street, the original home of Casa de Fritos, which became the Silver Banjo Barbecue in 1957. And in this case, "X" definitely marks the spot, as Walt Disney himself is standing amidst his "guests."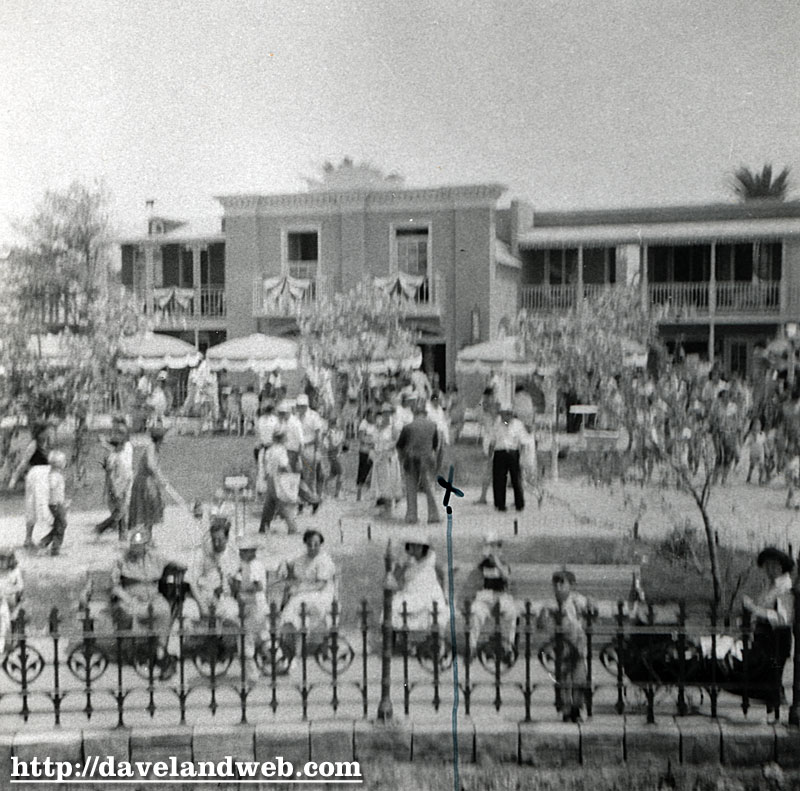 These are two photos document Disneyland construction from May 1955. The first shows Walt walking in front of the unfinished castle: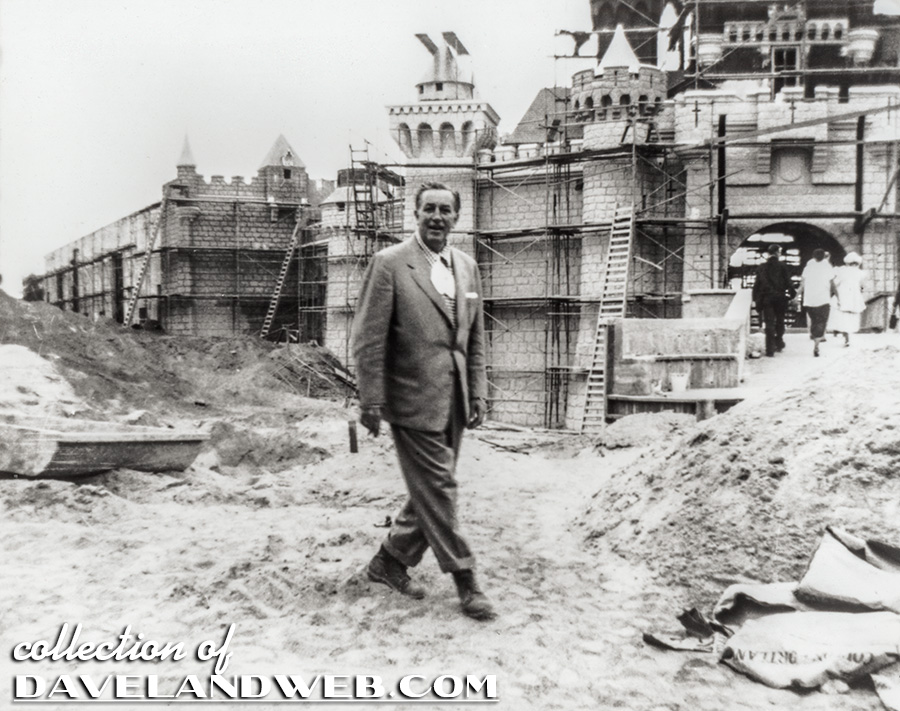 And this one shows him having a conversation while standing near one of the castle's spires. Not sure what this guy is telling Walt, but it looks like an excuse to me, and Walt does not seem interested. Just make it happen, buster!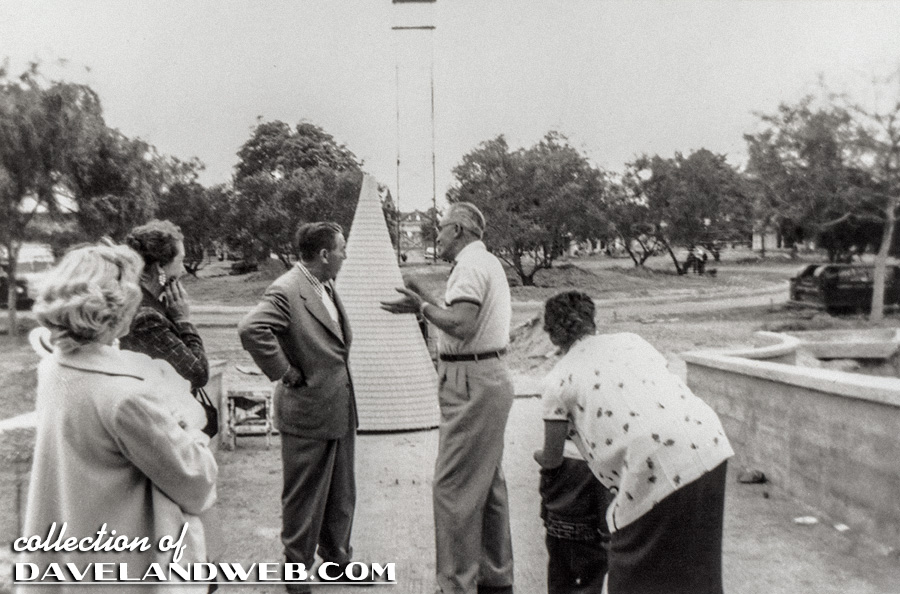 Here's Walt behind the scenes with some new Jungle Cruise animals, circa 1963: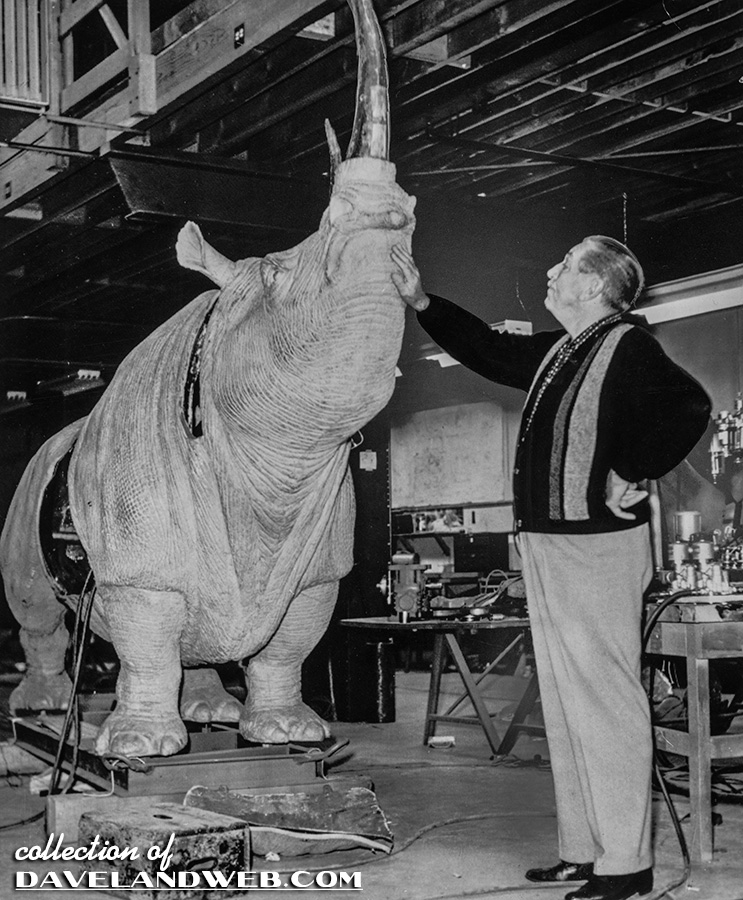 One year, Walt called Don DeFore frantically from the Main Street entrance just before the Christmas parade was to begin. His grandchildren had not yet arrived, and Walt could not ride in the carriage without kids. Walt asked Don to send two of his children to the front gate immediately. Ron & Dawn were the lucky DeFore children who got to play Walt's grandkids, and most of the guests probably didn't even know the difference. Here are three photos from that parade: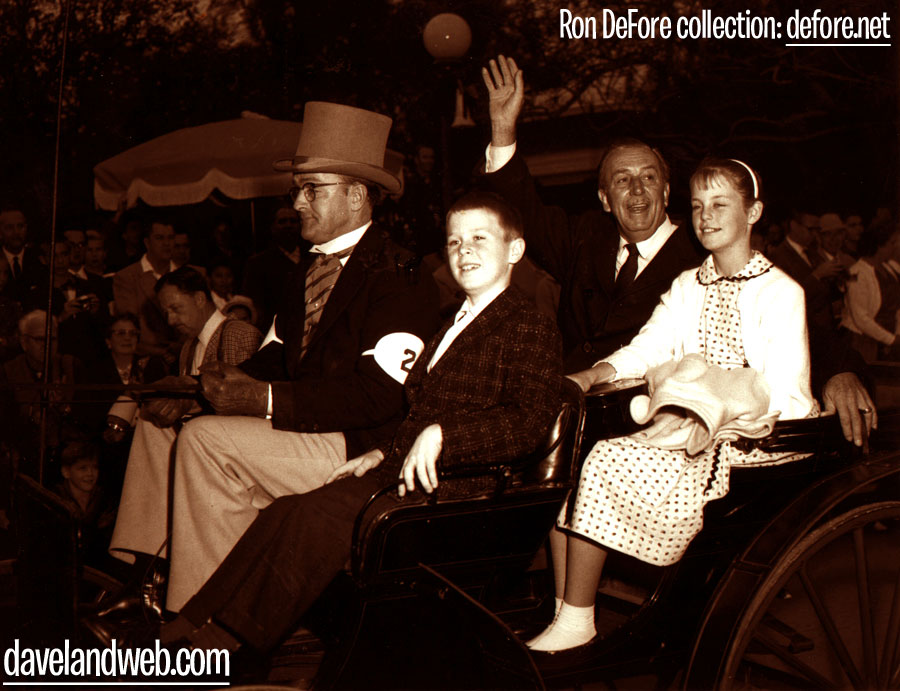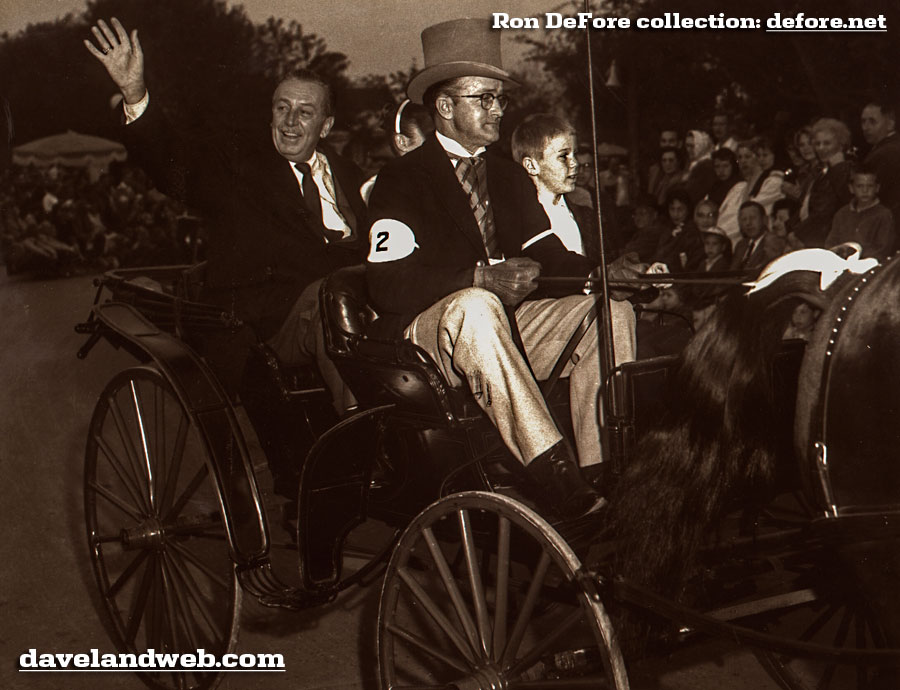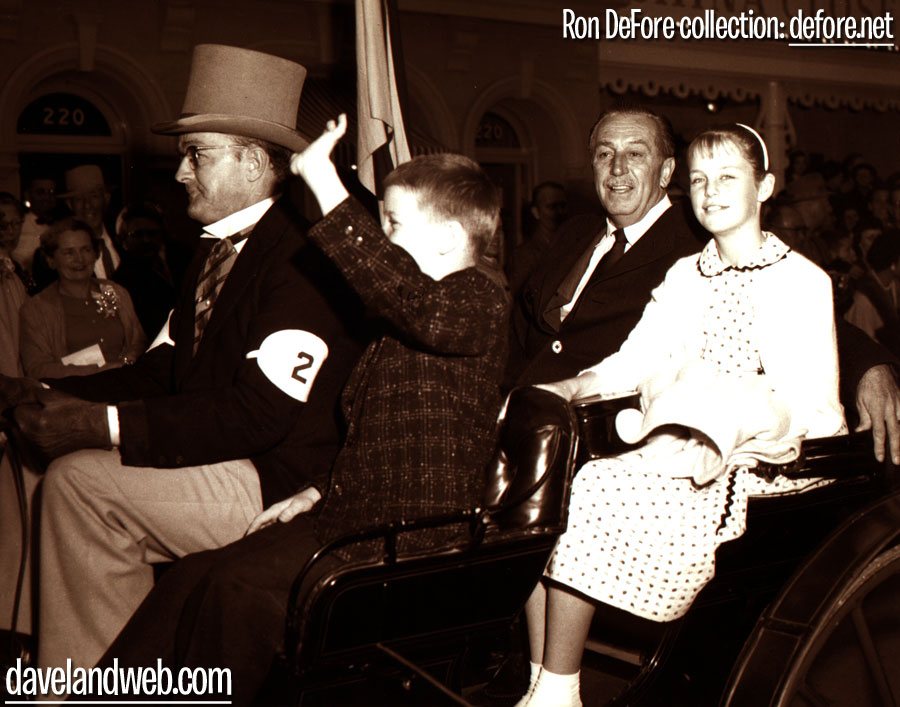 Billy & Sybil were two lucky kids who got to join Walt on a ride through Frontierland atop the Pack Mules before the park was officially open. Note the stuffed Mickey Mouse doll on the rear mule. He looks much less scary than the Mickey Mouse that was at Disneyland during the first few years!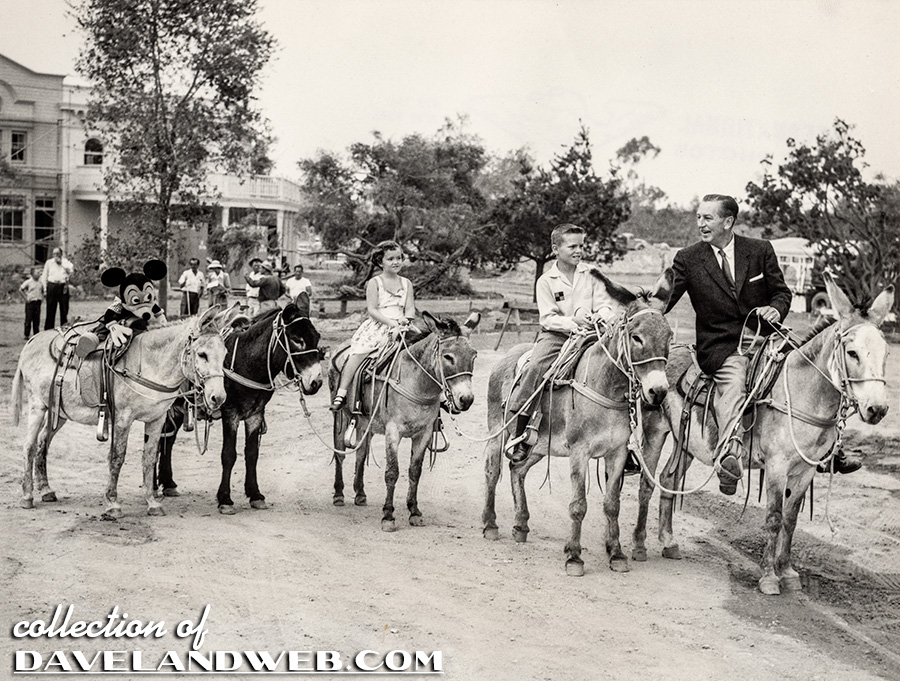 On May 28, 1960, Walt Disney & his grandchildren christened the new scenery of the Nature's Wonderland attraction, which now had 204 "lifelike" animals. This photo shows Walt with his grandchildren Tammy, Joanna, and Chris Miller at the branch cutting ceremony.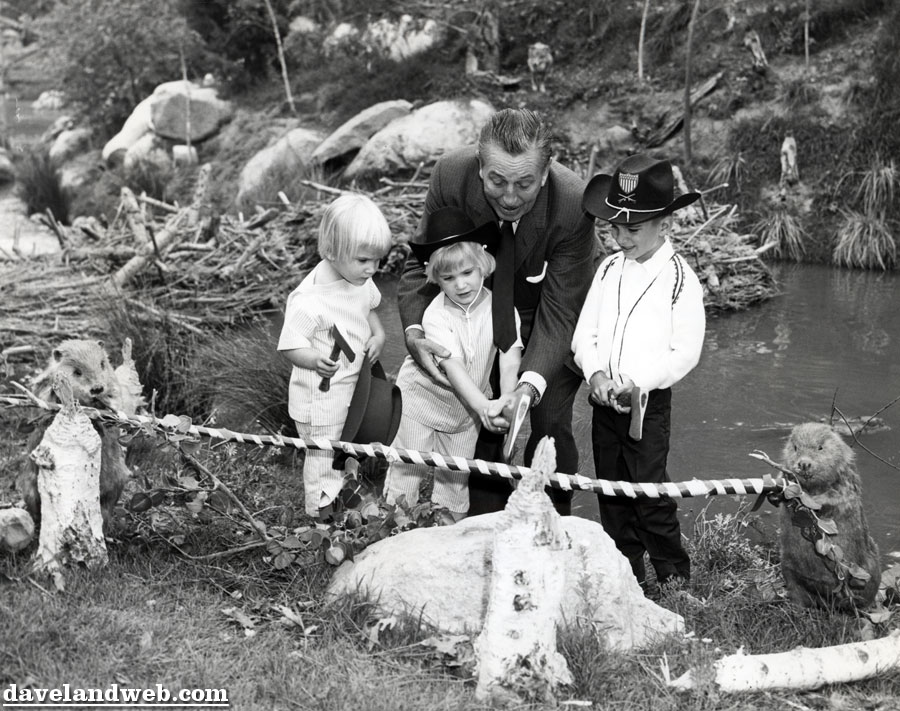 Walt surveying a Tuna Boat on the Chicken of the Sea Pirate Ship Restaurant, December 23, 1960: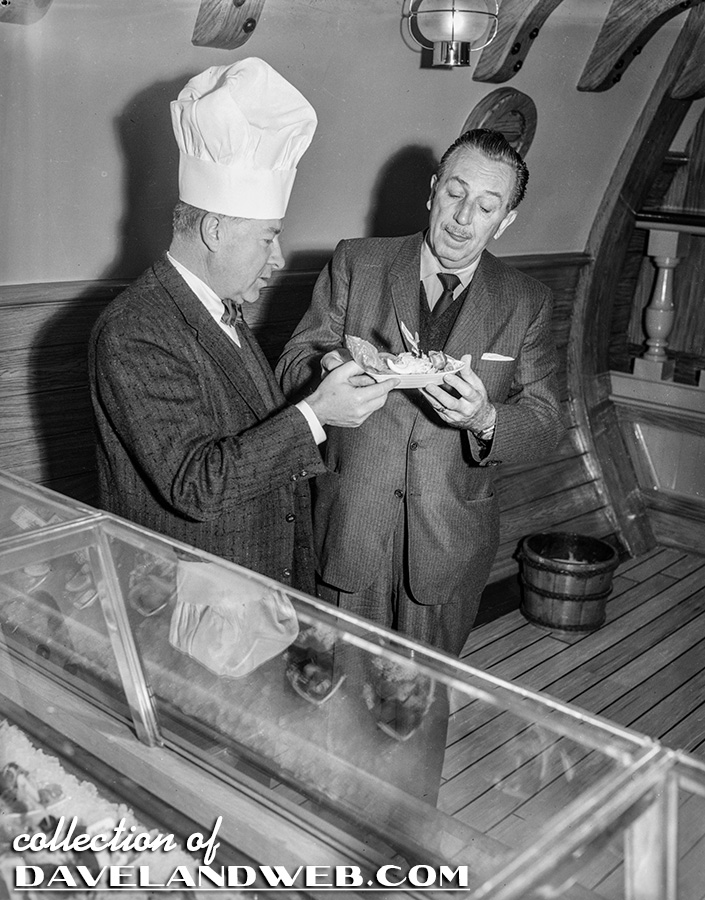 The last one today is probably my favorite: a beaming Walt relaxing in front of City Hall in Town Square, March 1965. I believe this was his last official portrait at Disneyland: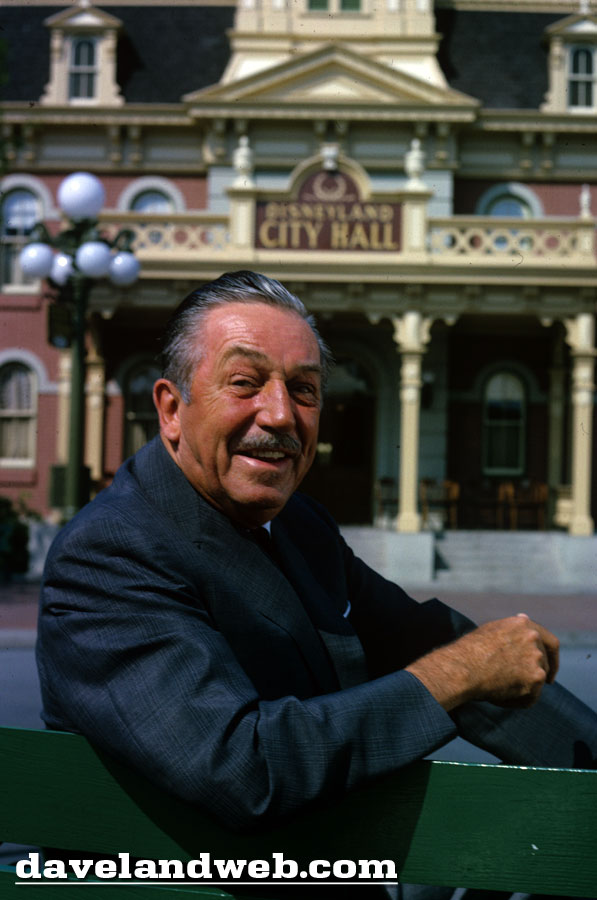 See more Disneyland photos at
my main website.