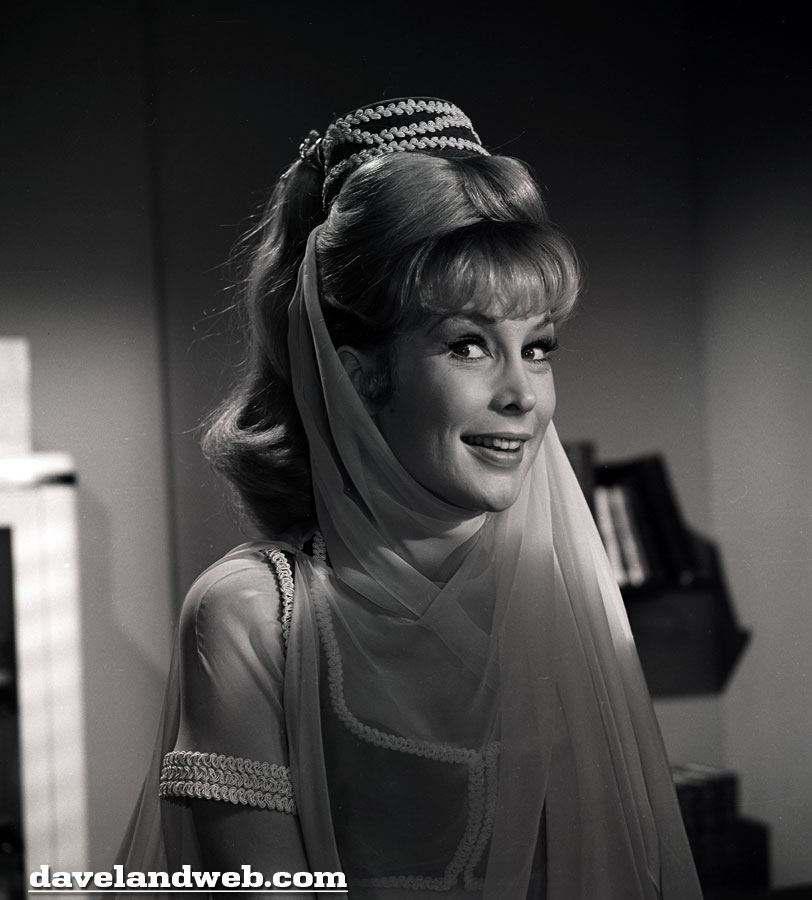 Sure, Samantha and "Bewitched" may have been slightly more cerebral, but Barbara Eden as Jeannie was no slouch in the entertainment department. Eden created a character that could never be duplicated by any other actress. Try as they might, no actress could steal that part away from her...ever.
The chemistry between Eden and Larry Hagman (as Major Nelson) is one of those things that will live forever in the history books of classic television situation comedy.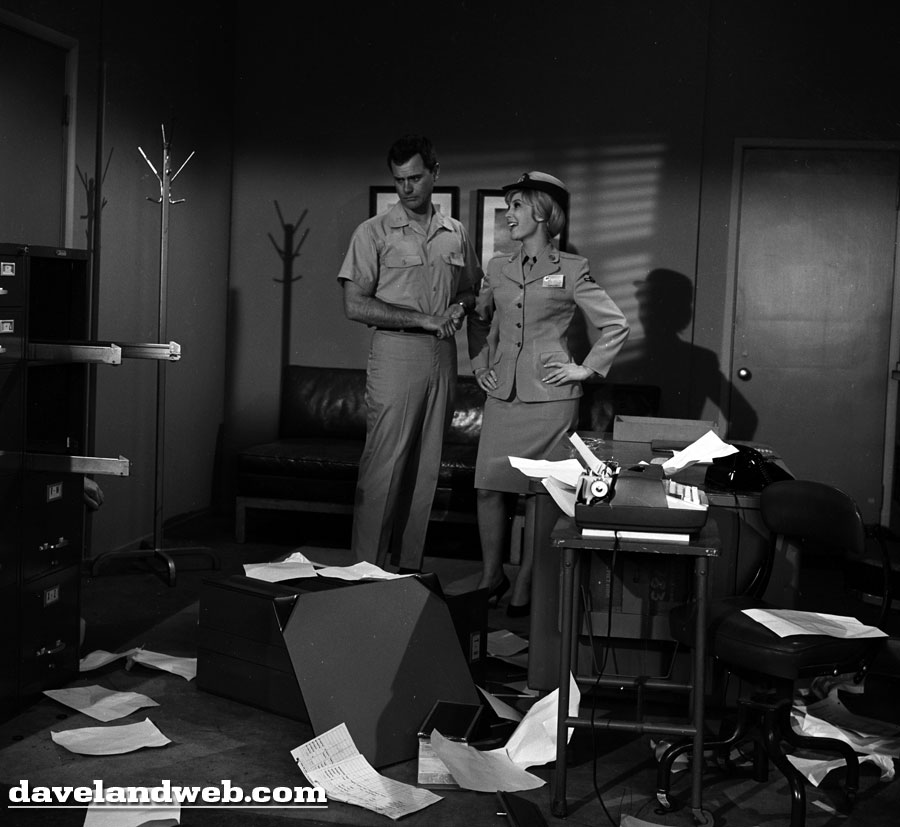 This shot of Barbara Eden on the set of "I Dream of Jeannie" is just a little disturbing. She either has a way with animals, the lion is drugged, or she just has no fears. You couldn't pay me to play with this big kitty! The theme song from this 1960's classic sitcom is definitely one of my faves!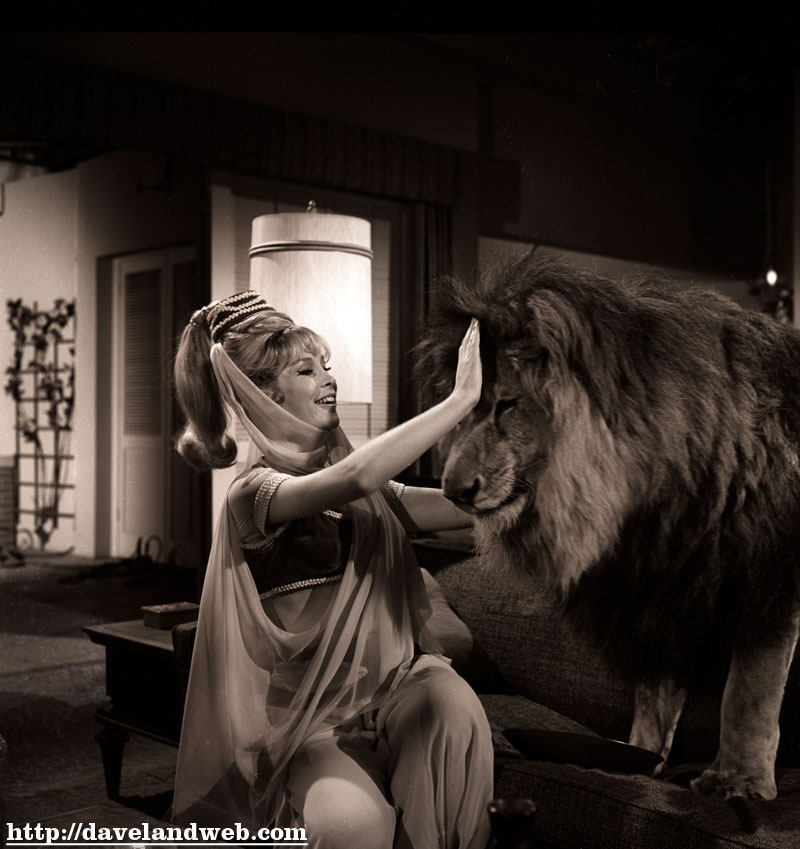 Here, Barbara & Larry Hagman snuggle up to comedian Groucho Marx, who had a special cameo appearance in a 2nd season episode titled "The Greatest Invention In The World," original airdate of January 9, 1967: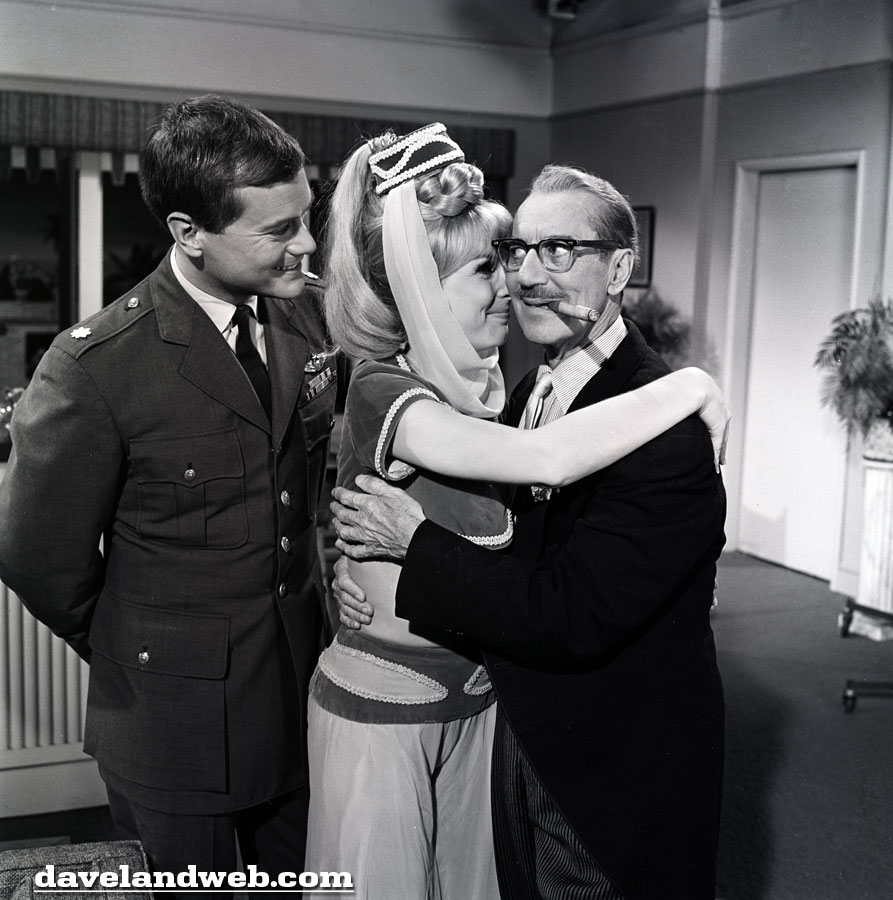 See more Hollywood Movie and TV photos at
my main website
.