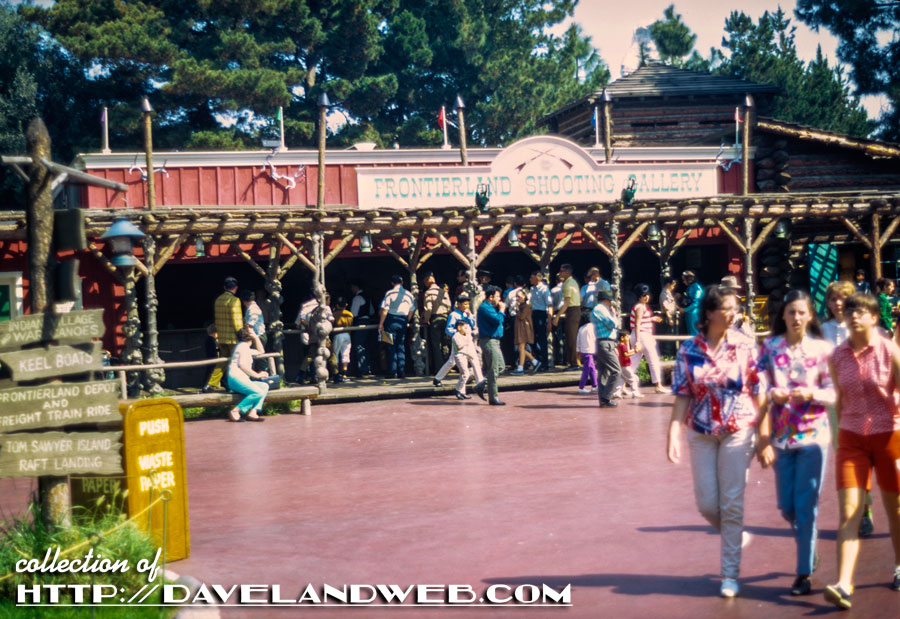 How about a little "firing" at the Frontierland Shooting Gallery? Here's how it looked in March 1968. Looks like they might have had a costumed cast member working there to assist guests: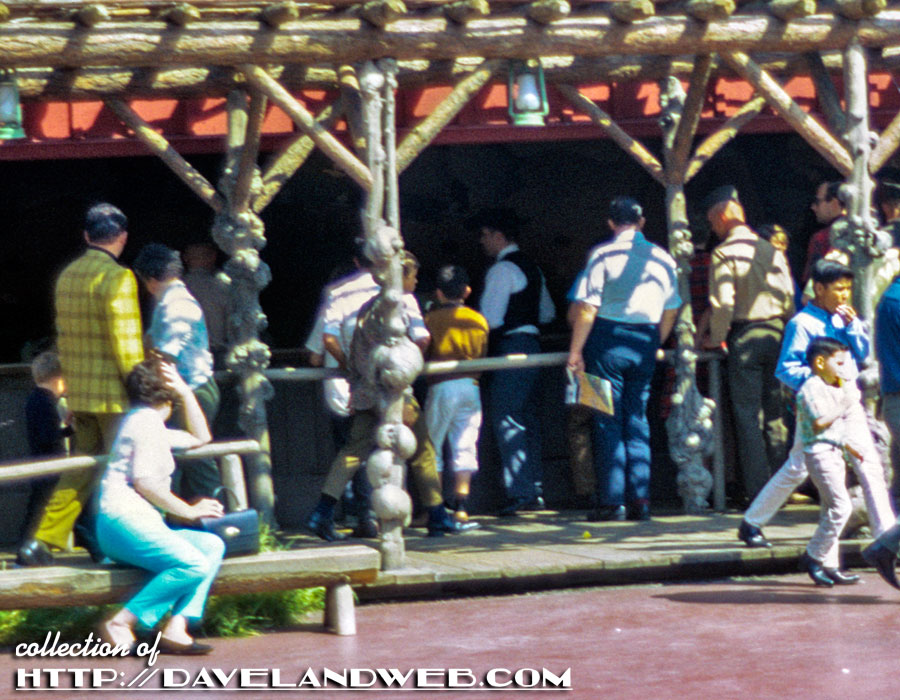 A clearer shot, also from the 1960s, but without all those pesky people blocking your view: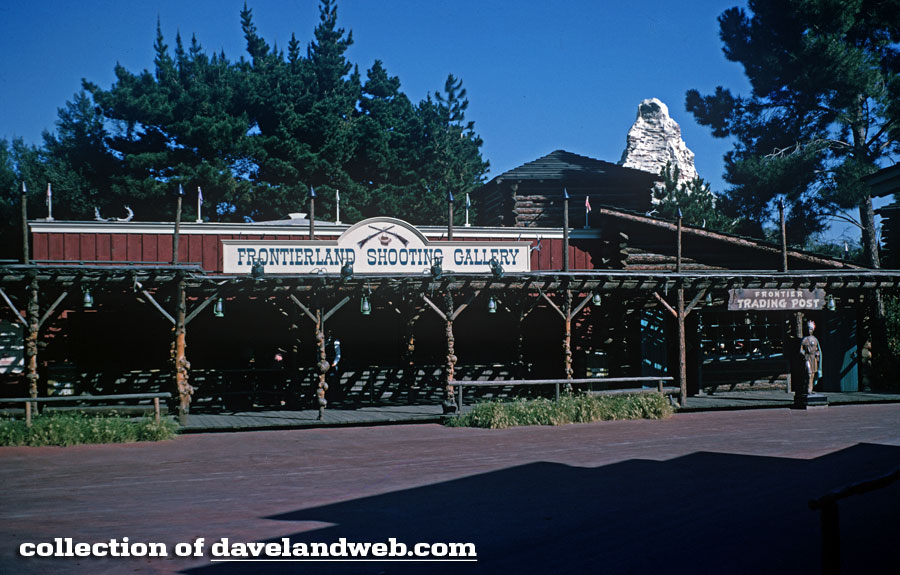 A recent acquisition to my collection is this shot of a young boy shooting at the Gallery, circa August 1968: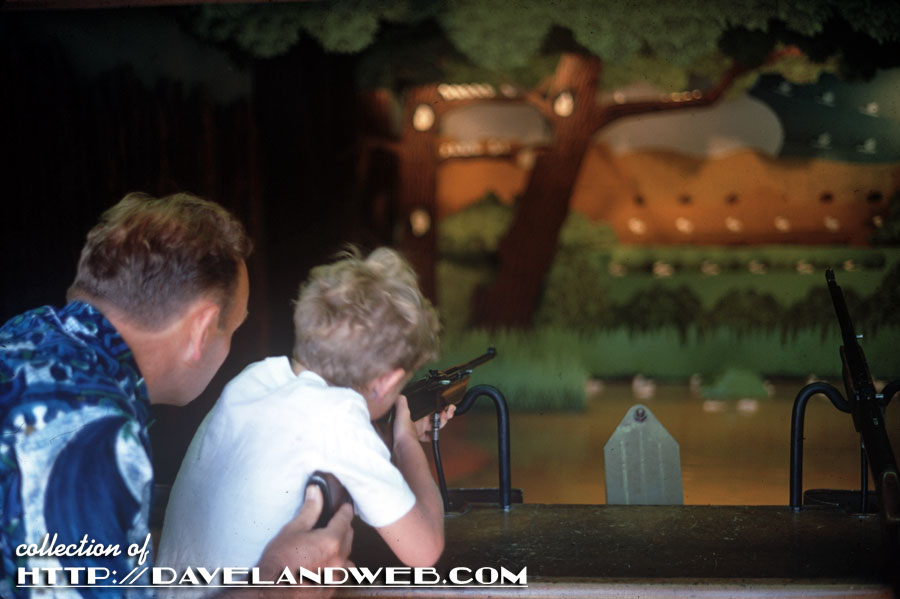 From 2015, you can see just how high tech the Gallery became: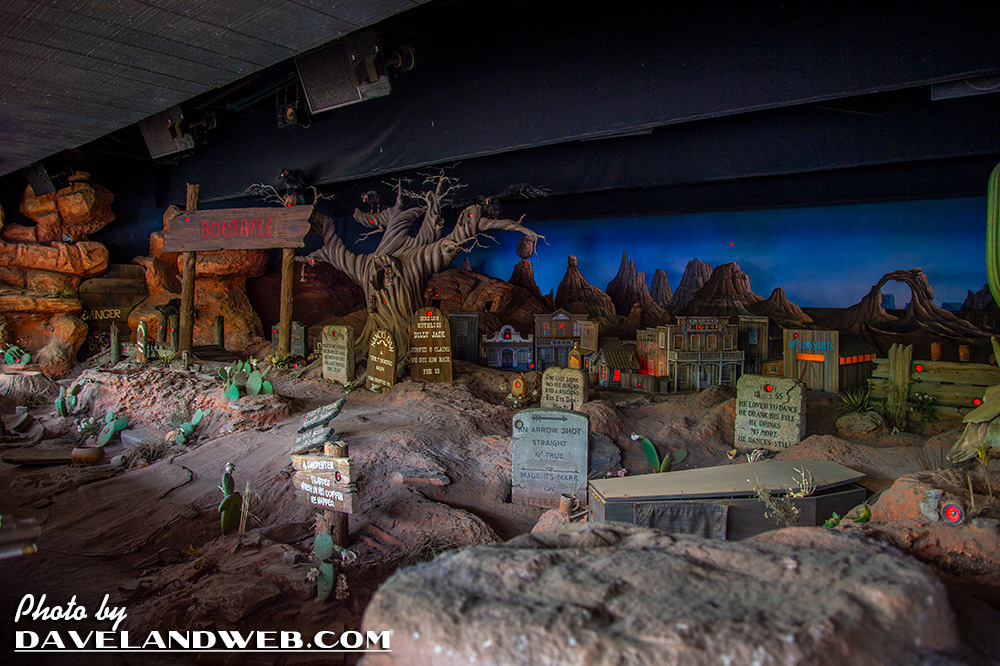 See more Frontierland Shooting Gallery photos at my
main website.