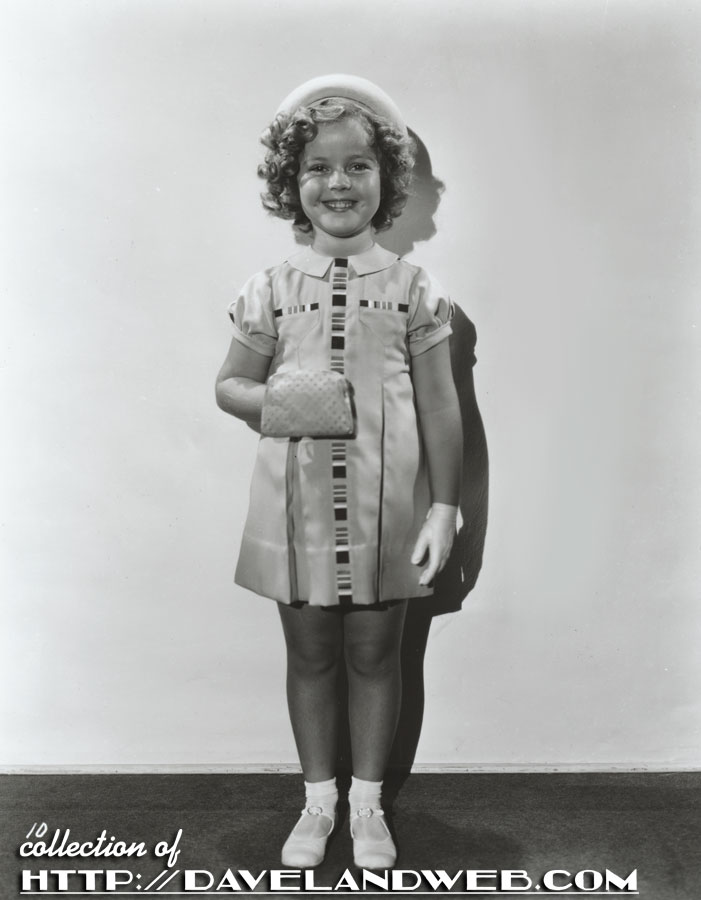 This photo of Shirley shows her sporting a tan during the wardrobe sessions for her 1936 film "Stowaway." This cute yellow dress was worn by Shirley as she entertained the audience with impressions of Al Jolson, Eddie Cantor, and Ginger Rogers. Thanks to Melissa, aka "The Colonel") for this snap of Shirley dancing with a dummy. Literally.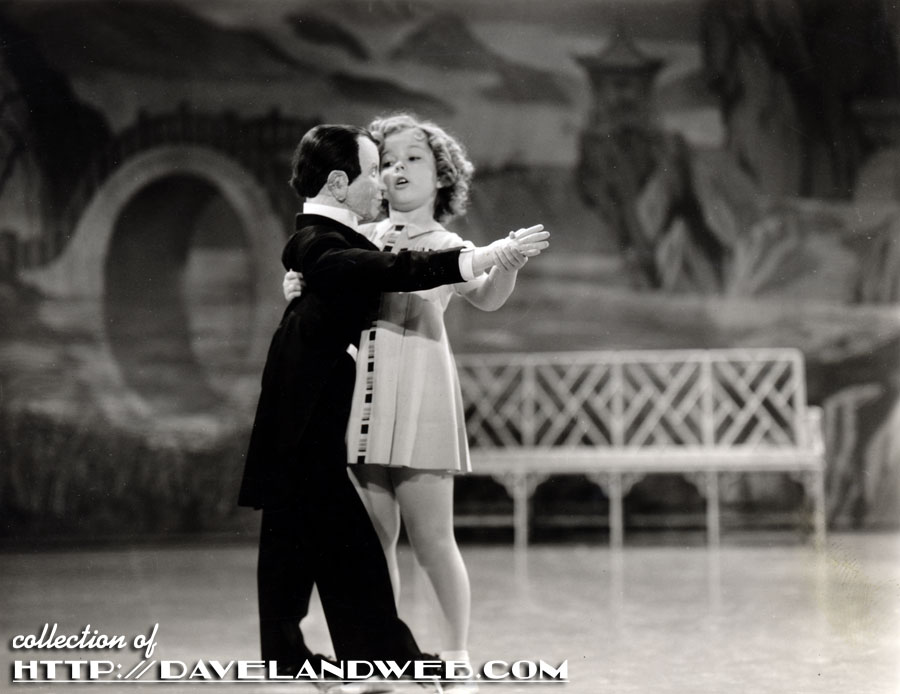 The dress came up for auction in 2015, having been in Shirley's collection for all those years.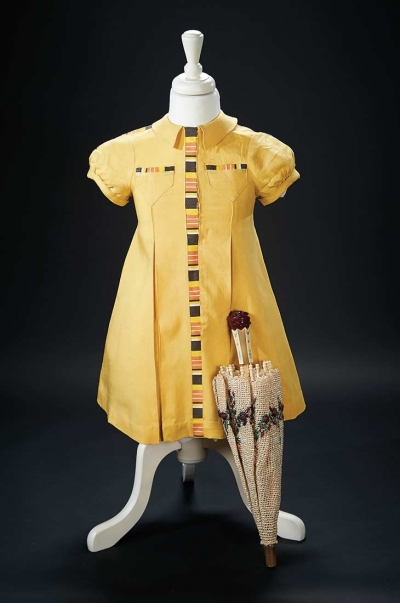 From the Theriault's Catalog:
The yellow linen dress has a fitted bodice with two V-shaped pockets, wide box pleats below the waist, short puffed sleeves and is decorated with a wide grosgrain ribbon of brown, yellow and orange stripes…[T]he dress was a favorite of the young star, worn by her beyond its initial costume role in "Stowaway". The dress was worn by Ching-Ching (Shirley Temple) in the 1936 film "Stowaway", notably during her performance in the Chinese Theatre scene during the "You've got to S-M-I-L-E to be H-A-P-P-Y" song and dance. Included is a finely crafted sunshade umbrella that may have been used by Shirley when shopping in Hong Kong with Susan Parker (Alice Faye) and Uncle Tommy (Robert Young).

Realized Price: $6,250
Presale Estimate: 2000+
Here's Shirley with Alice Faye and Robert Young. Same umbrella?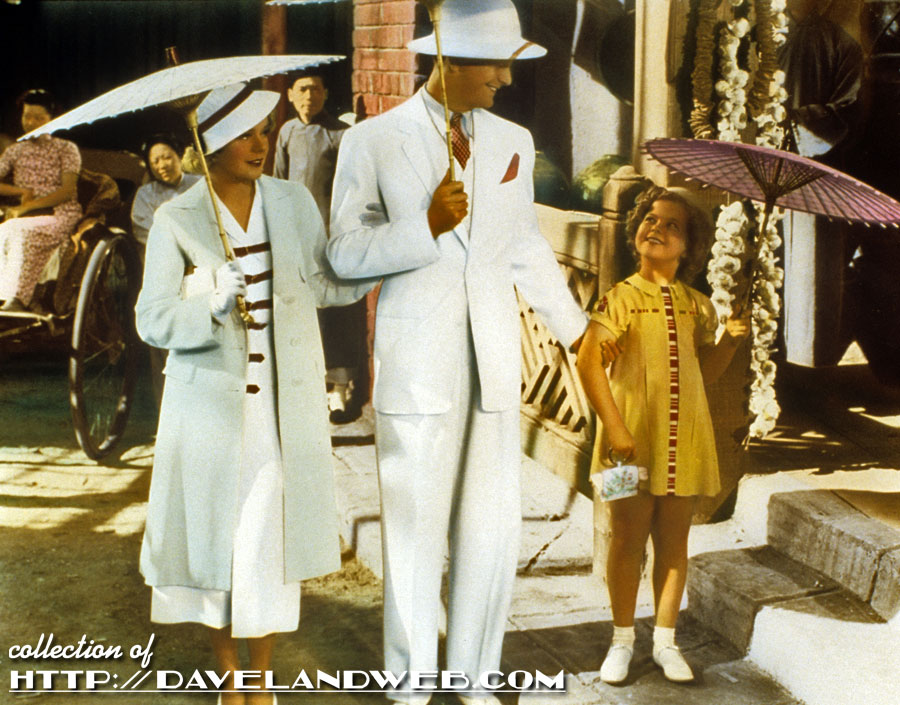 One never knows, does one?
See more Shirley photos at my
main website.