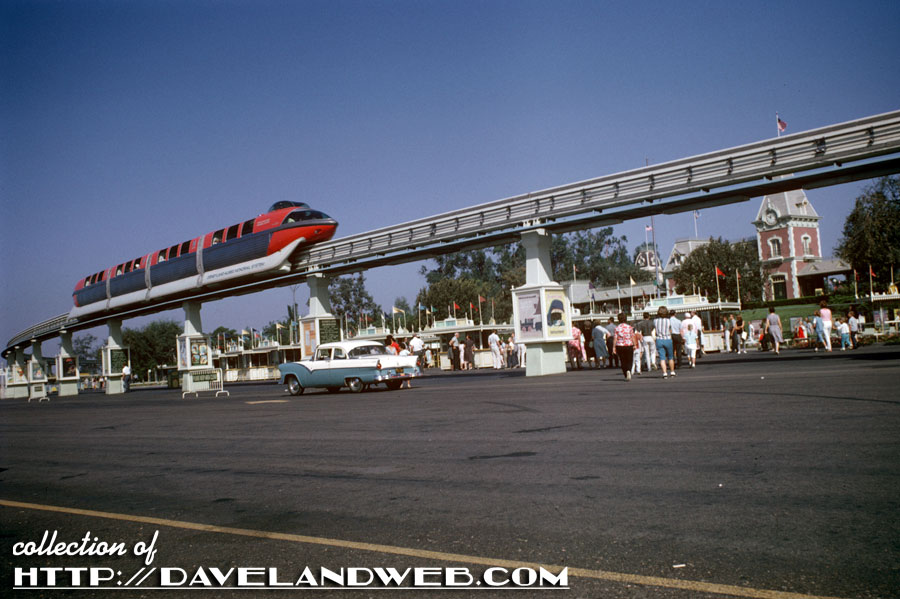 No April Fools here; just a vintage September 1964 shot of the entrance area to Disneyland. I love being able to stretch one image into at least three. My first inclination was to zero in on the gorgeous Red Monorail, which was only five years old at the time. And that classic auto - what a beauty! I also noticed a blurry sign being looked at carefully by a guest. What was it?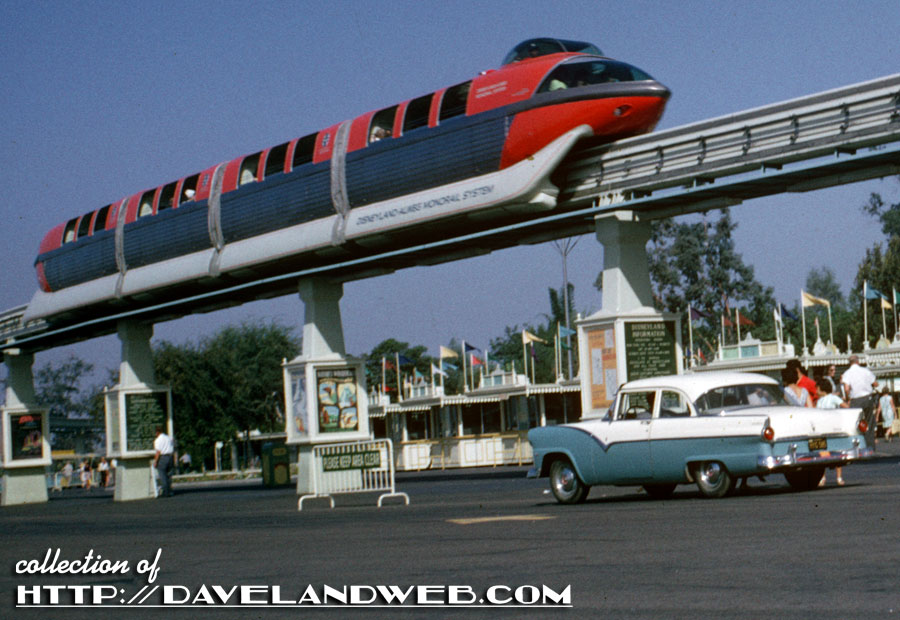 Cropping into a different area of the image I was able to see that it was an information board. I still can't entirely read the durn thing, but at least I know what it is! Can you imagine being able to drive your car this close to the entrance?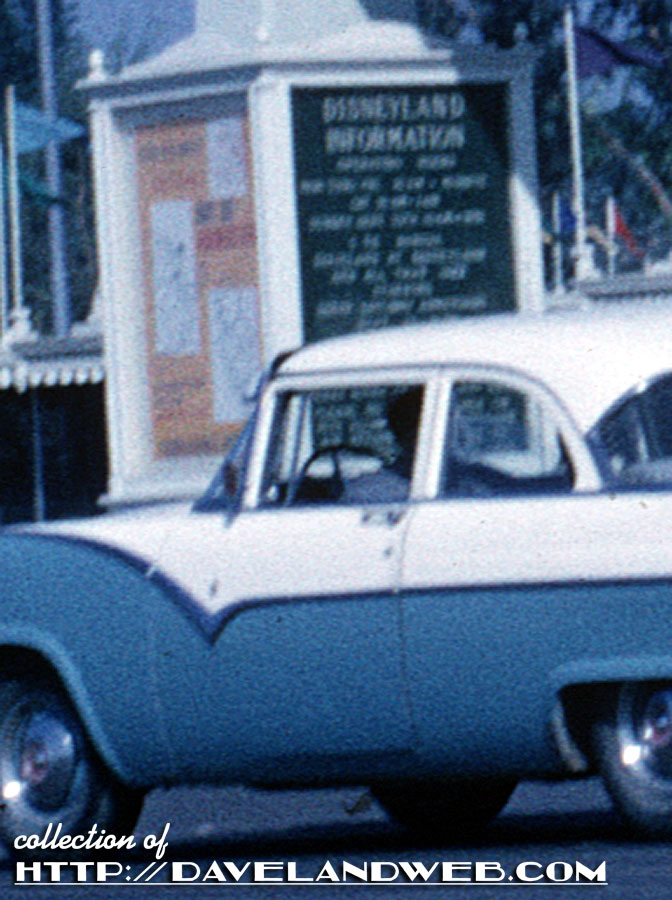 As a bonus, here's an October 1966 shot of a family looking slightly bored at the entrance. You can just hear them saying, "Dad, put the camera away! We want to go to Disneyland!"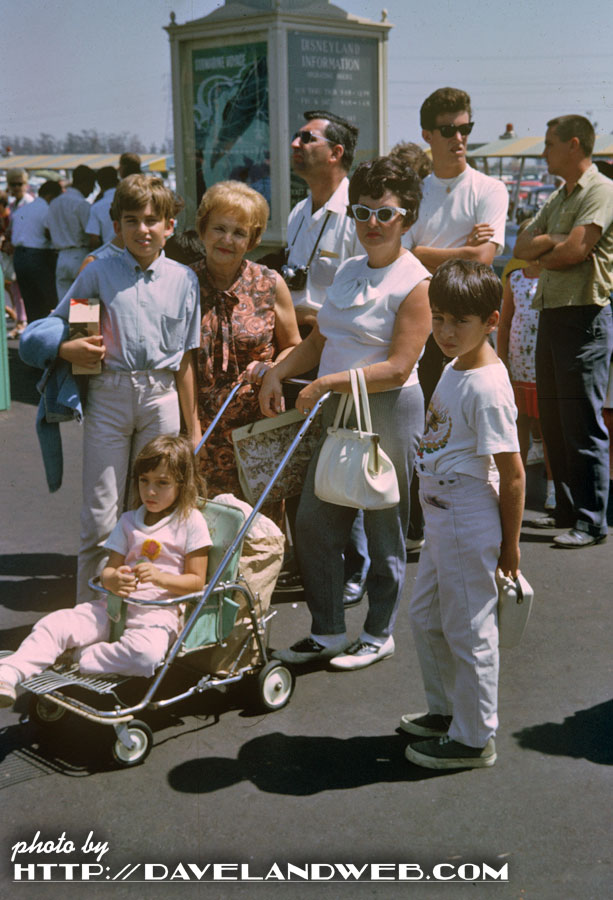 But wait folks, that's not all! Here's ANOTHER 1960s shot of the entrance, this one hailing from 1963. These two ladies do not look happy that their entrance to the Park has been halted by a photographer. Seems to be a theme here.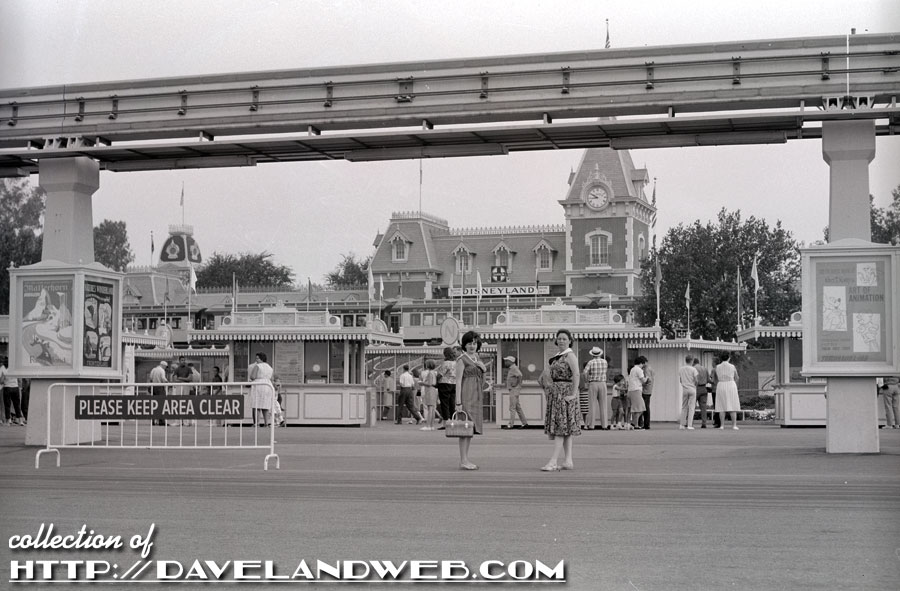 Forget about them. Let's zero in on the attraction posters and the barricade, shall we: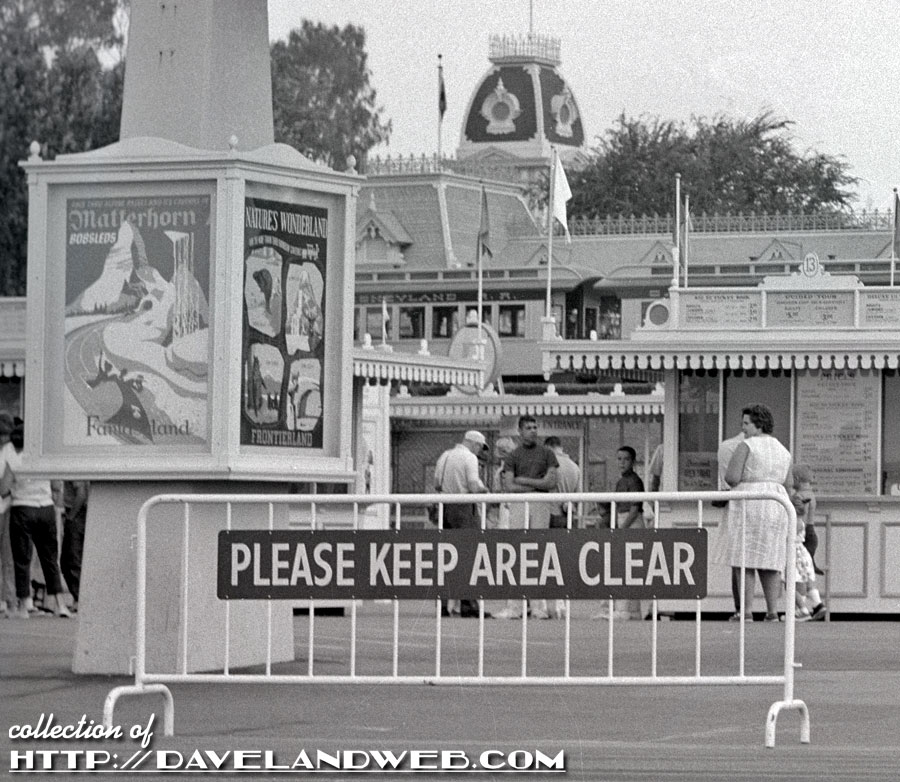 See more Disneyland entrance photos at my
main website.