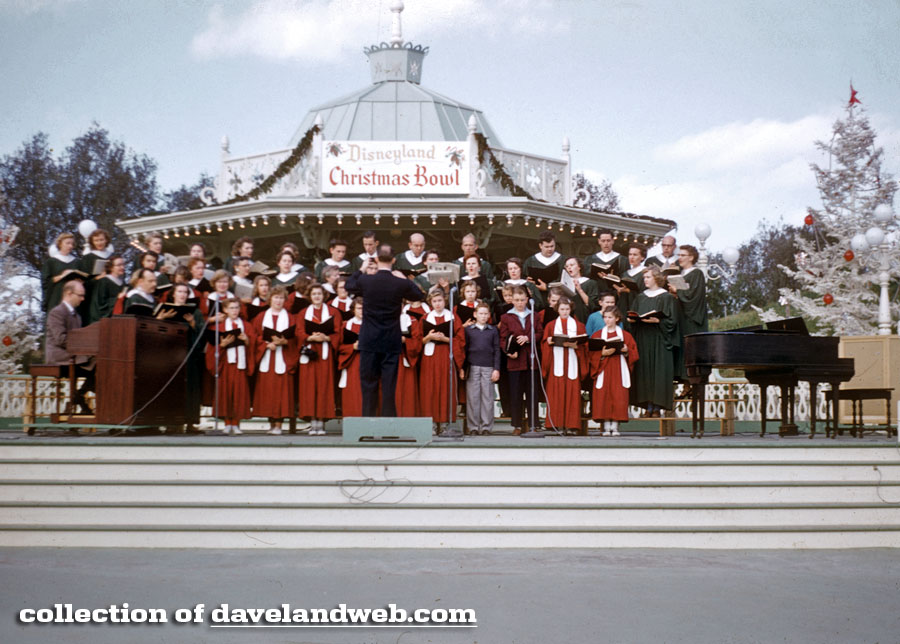 I typically don't want to hear anything about Christmas until after the turkey has been consumed, yet it is difficult to avoid it when all of retail is shoving it down your throat. Last week during a photo shoot, I heard a homeless man singing Christmas Carols. So…I give up. Today's image shows the Christmas Bowl which was originally held at the Bandstand in Magnolia Park, which was approximately located where Indiana Jones Adventure stands today. The slide is marked "55," but to my knowledge the bandstand wasn't moved to Adventureland until Summer of 56. Yet another mystery that someone more knowledgeable than me can answer. The writing also states "Presidential Choir."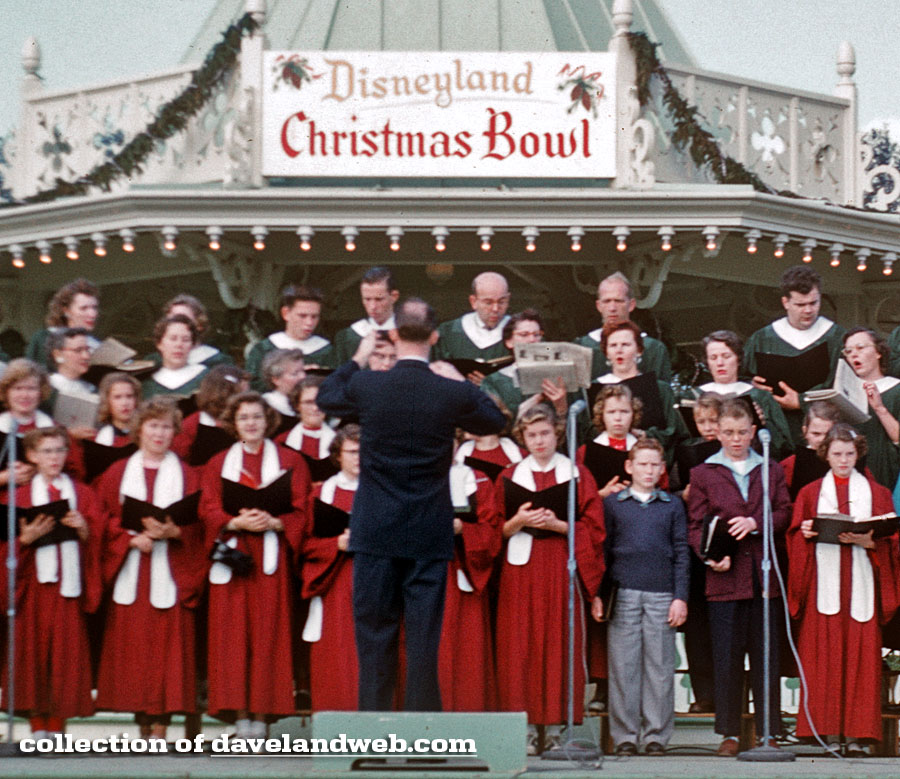 Two more previously posted Christmas Bowl shots which appear to be from the same year since the garland is an identical match: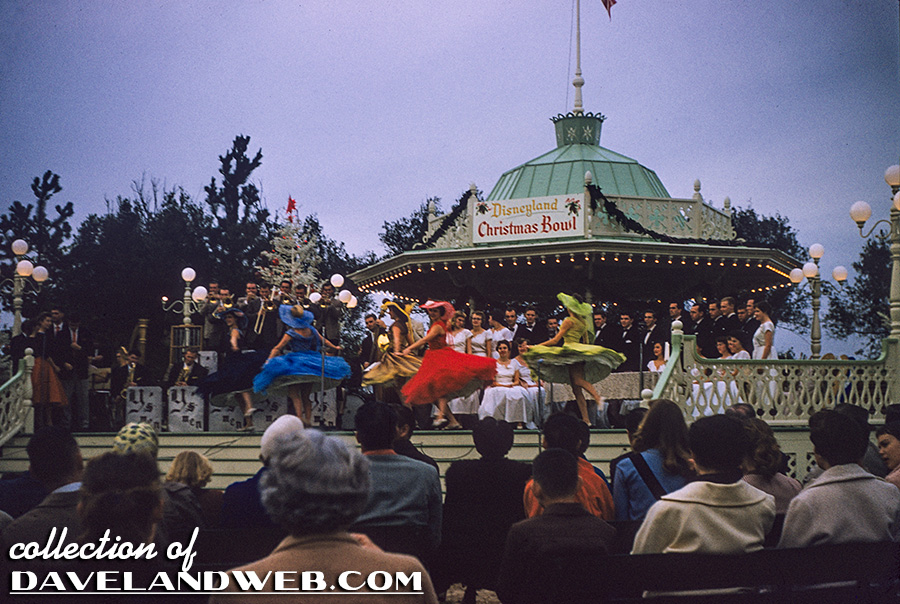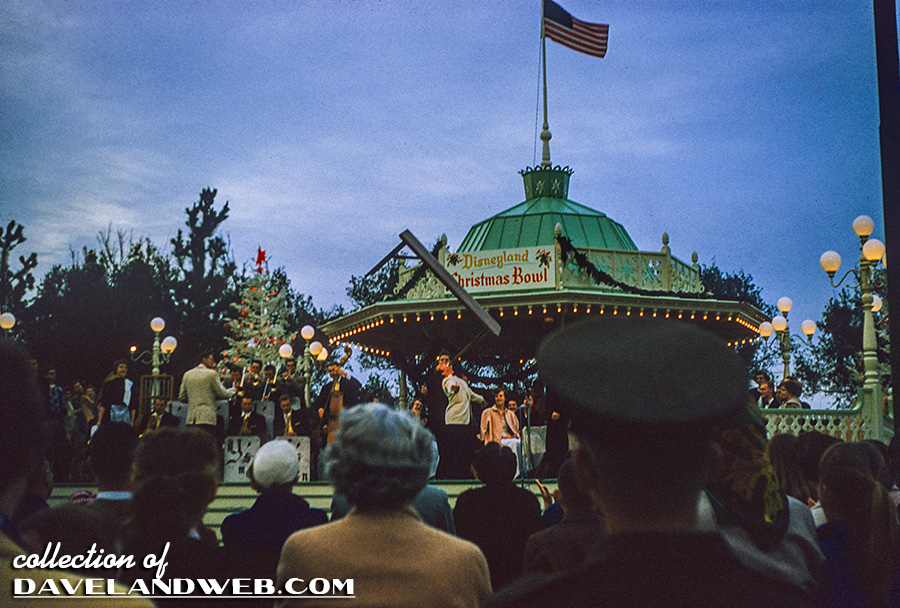 More Magnolia Park at my
main website and see more photos of the Monorail at Disneyland.