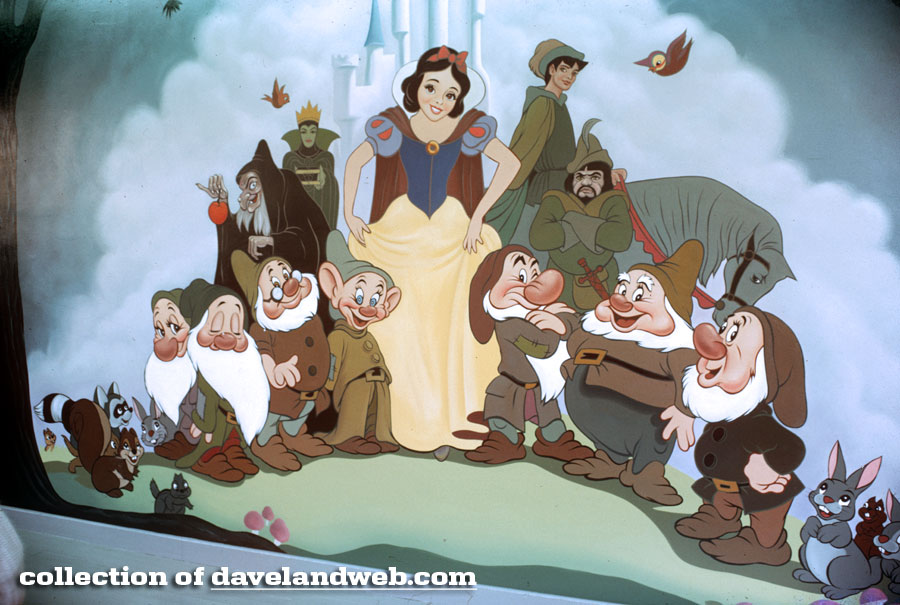 Today's vintage March 1966 photo is somewhat of a Holy Grail for me. This is probably the best image I have of the original Fantasyland Snow White's Adventures Dark Ride queue mural. Ok, ok…before the fanatics crucify me, yes, I am aware that by 1966 there were probably a few layers of retouch paint that covered up the Claude Coats original, but it's still amazing that a guest would take a shot like this during that time period.
Compare with this black and white 1955 shot: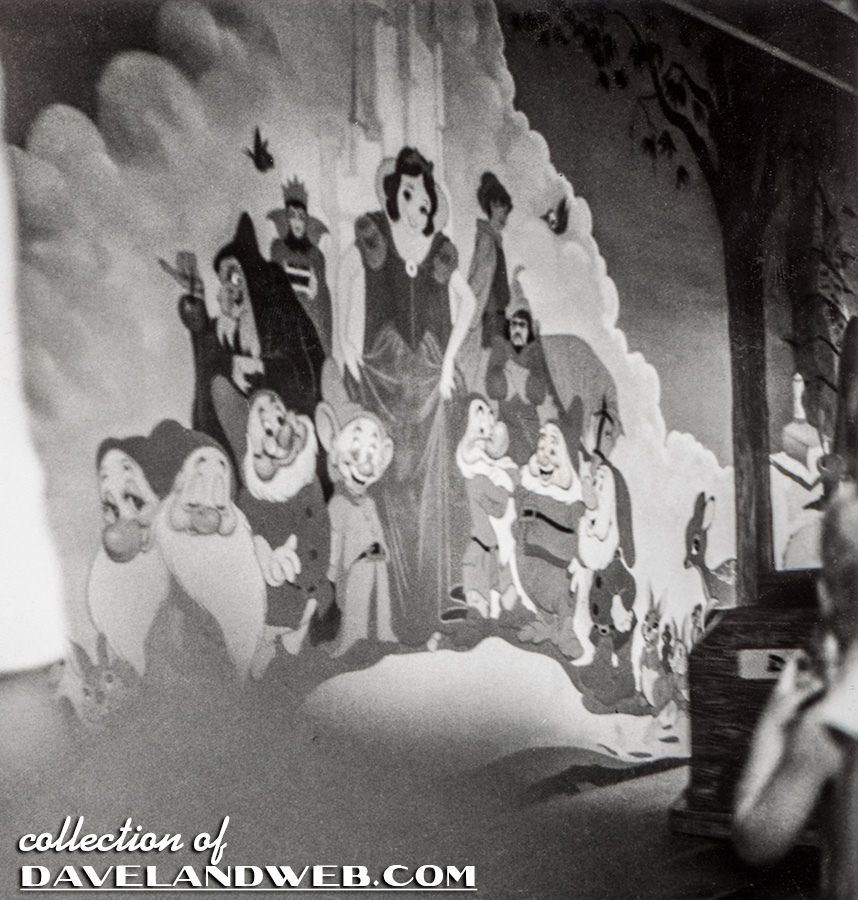 A closeup of the 1966 version: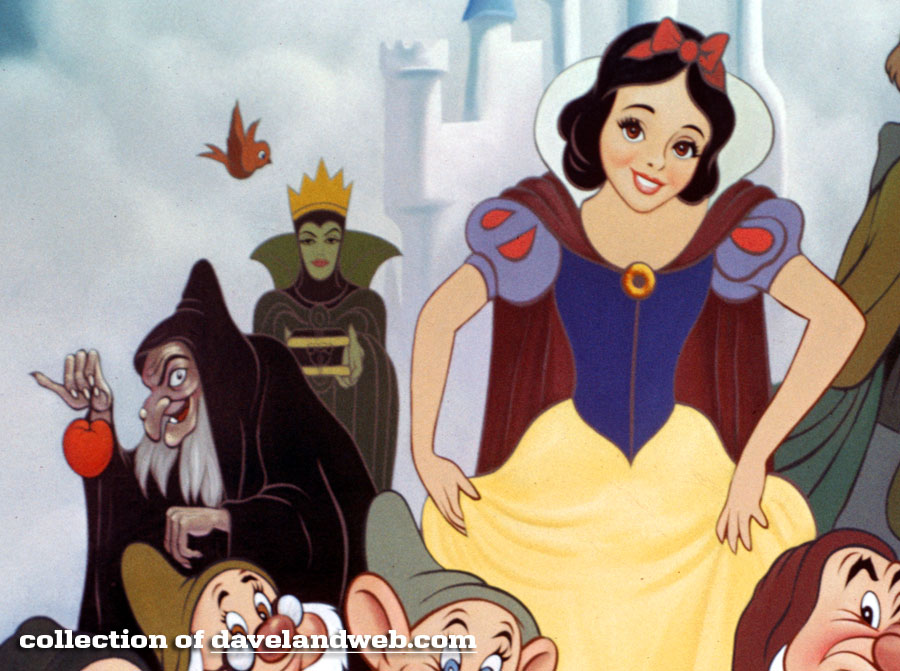 Get more Disneyland Snow White at my
main website.