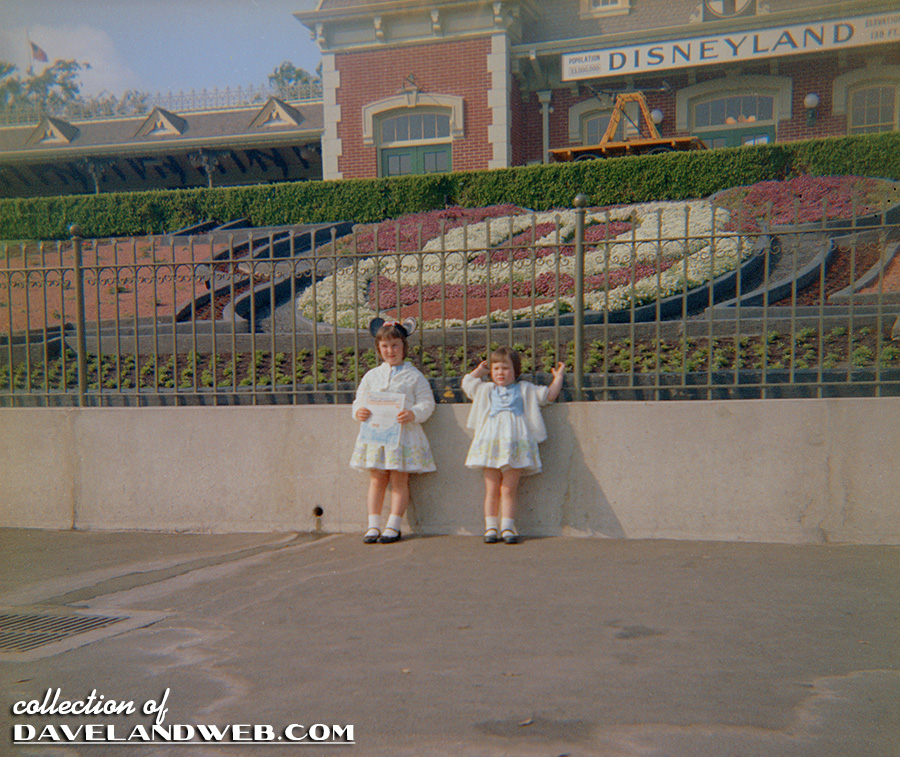 This undated image of two little girls who have just entered Disneyland is from around 1963-1964. How do I know? Hang on, you doubters!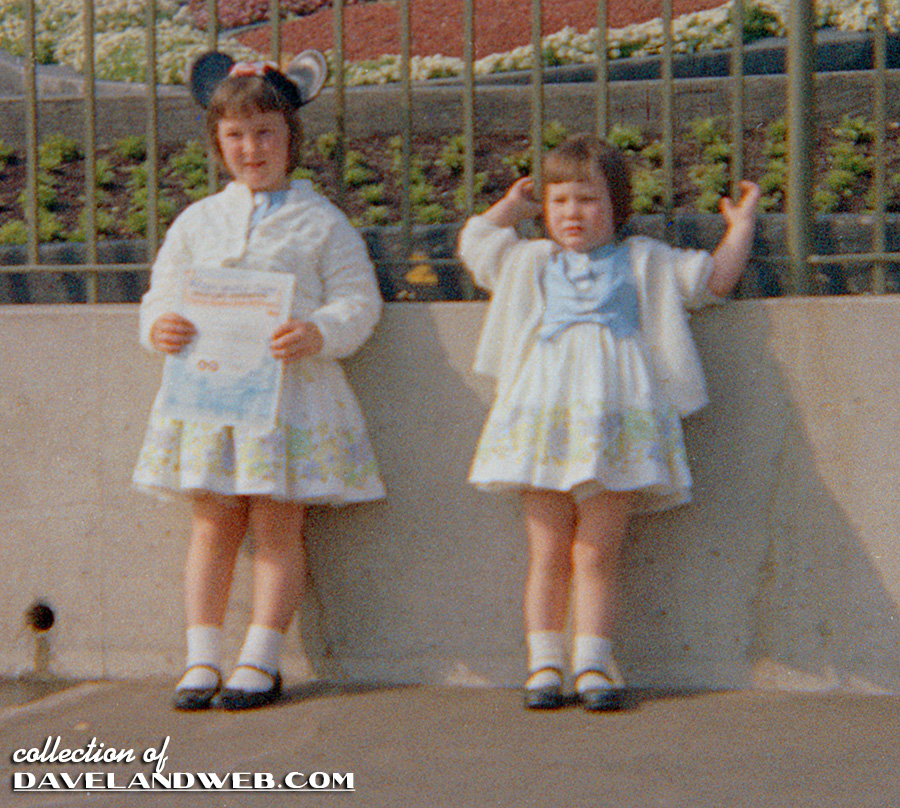 The little girl on the left is clutching a treasured piece of paper, which you can see below in all its glory: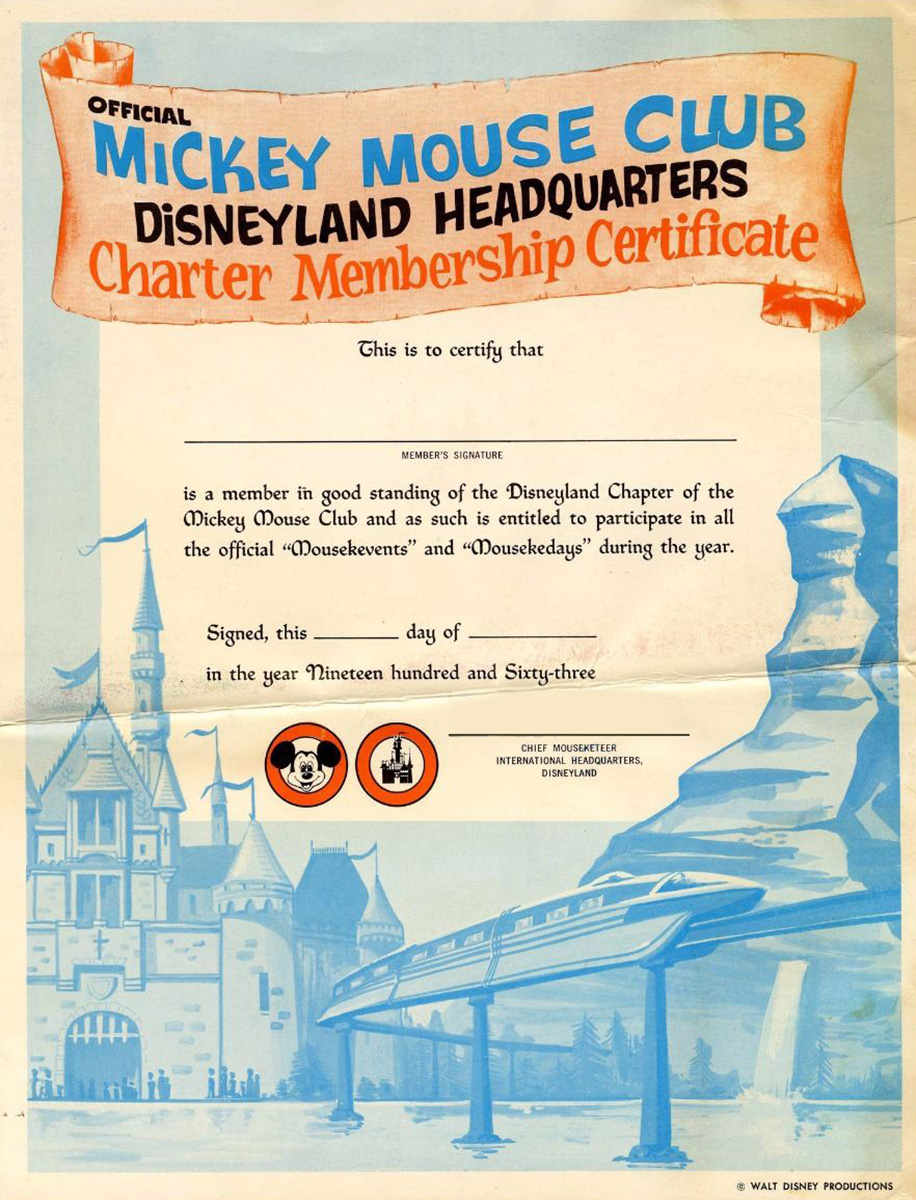 Here she is, holding it again proudly for Ma and/or Pa, standing in front of the Main Street Opera House. From 1963-1964, the Opera House functioned as the Mickey Mouse Club Headquarters.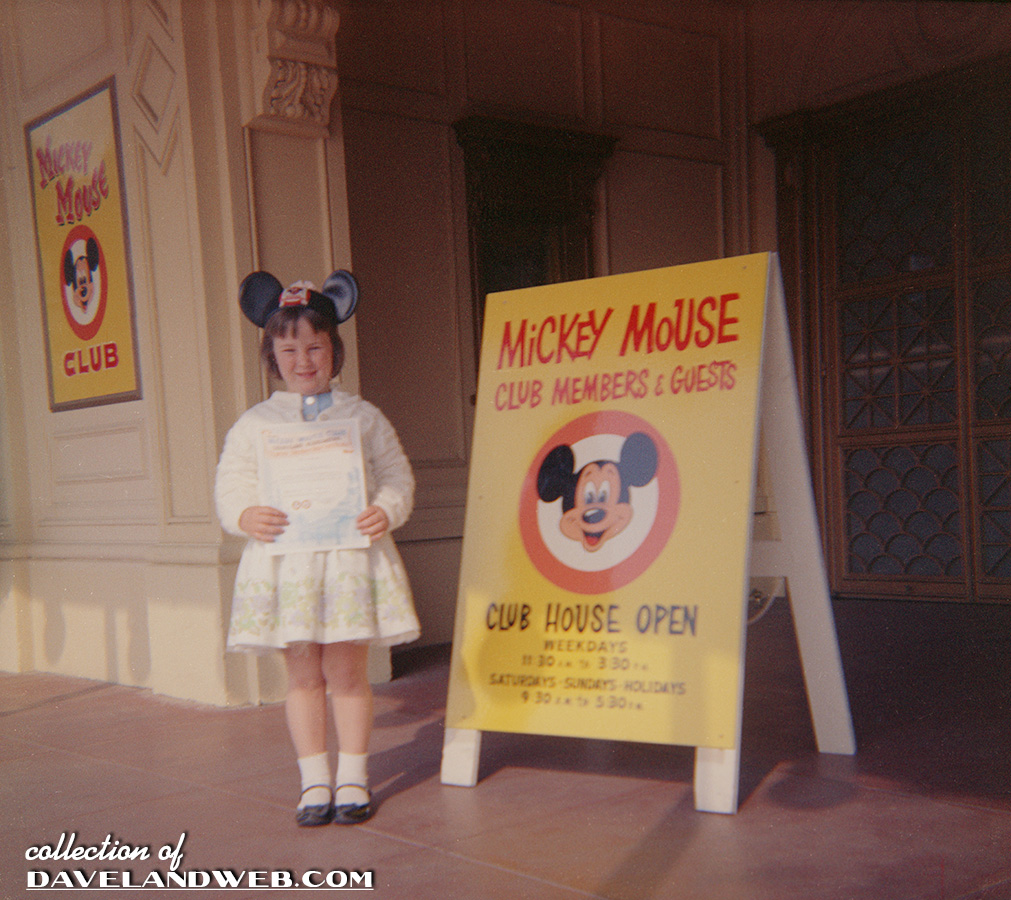 I bet she wore those Mouse Ears the entire day.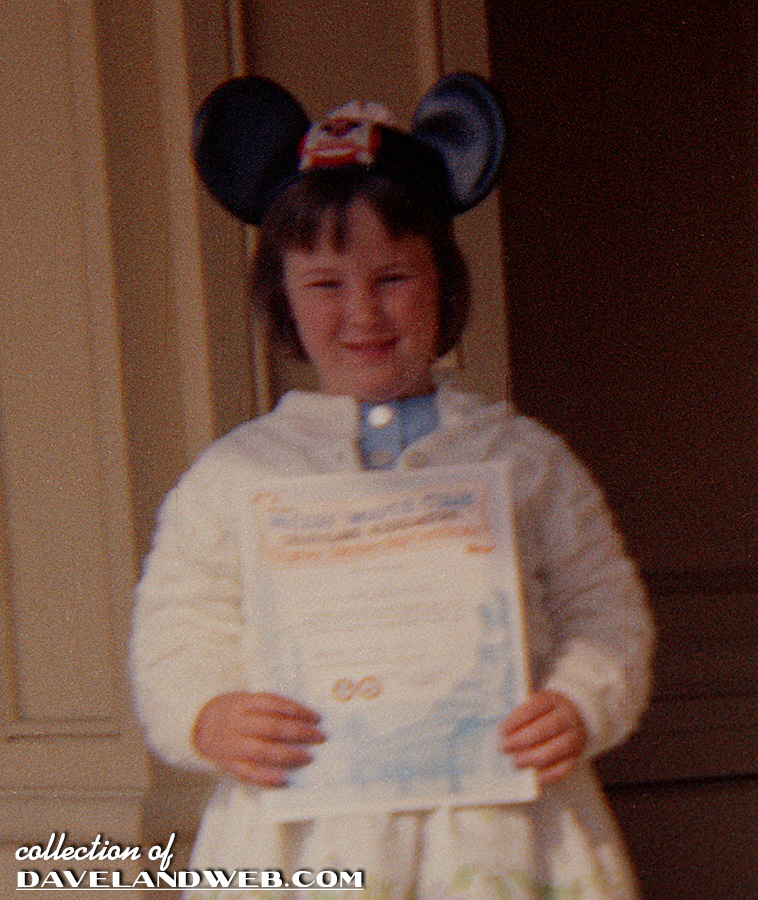 This little girl was in Mouse Heaven! Any of you have one of these MMC certificates? See more Disneyland photos at my
main website.