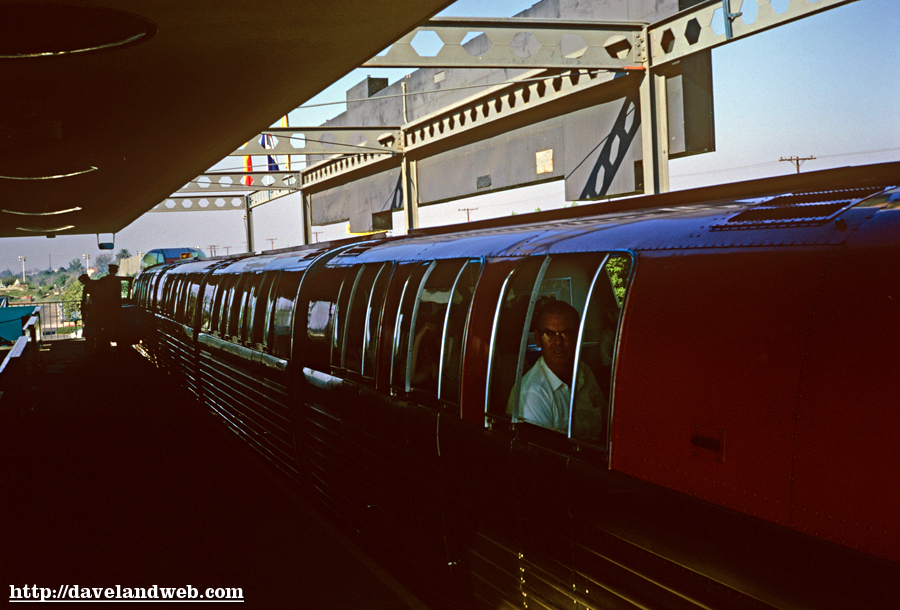 This series of slides from November 1965 features what appears to be two adult couples enjoying a few days at Disneyland. Slide #1 is at the Monorail Station at the Disneyland Hotel. View #2 is none other than Town Square, our first view of the inside of Disneyland. Our intrepid photographer seemed to have a difficult time getting our subjects in focus, but fortunately for us Disney Geeks, the park is razor sharp each time! The two ladies look like they could be my Italian Aunts.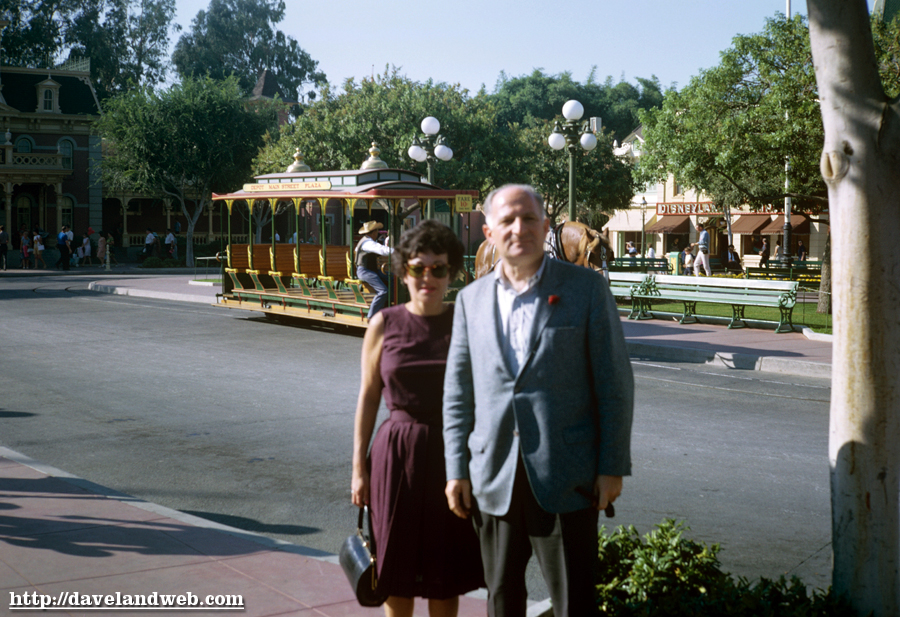 Continuing up Main Street we reach Center Street with the Horse-Drawn Streetcar plodding along. I have included a closeup of the art cart on East Center Street, right near the Hallmark Store.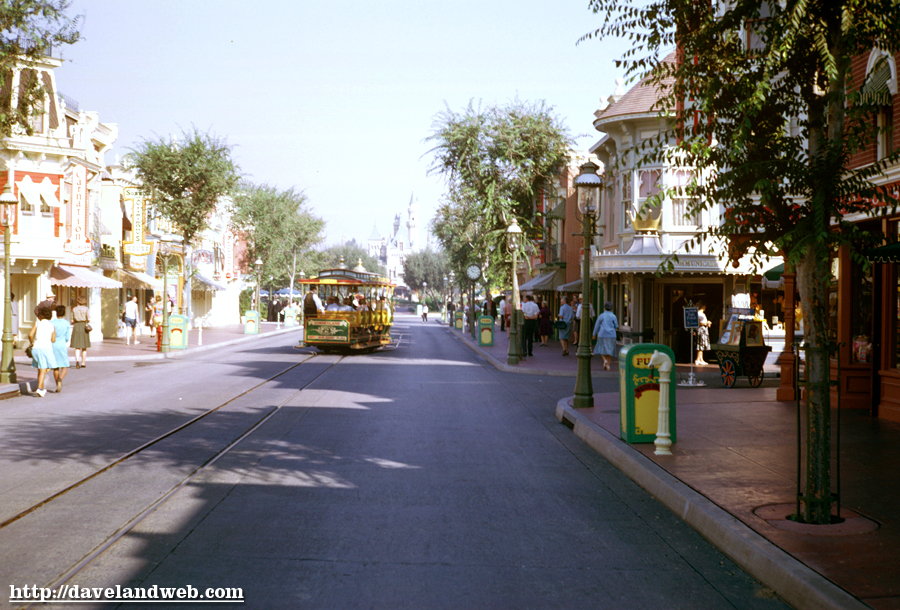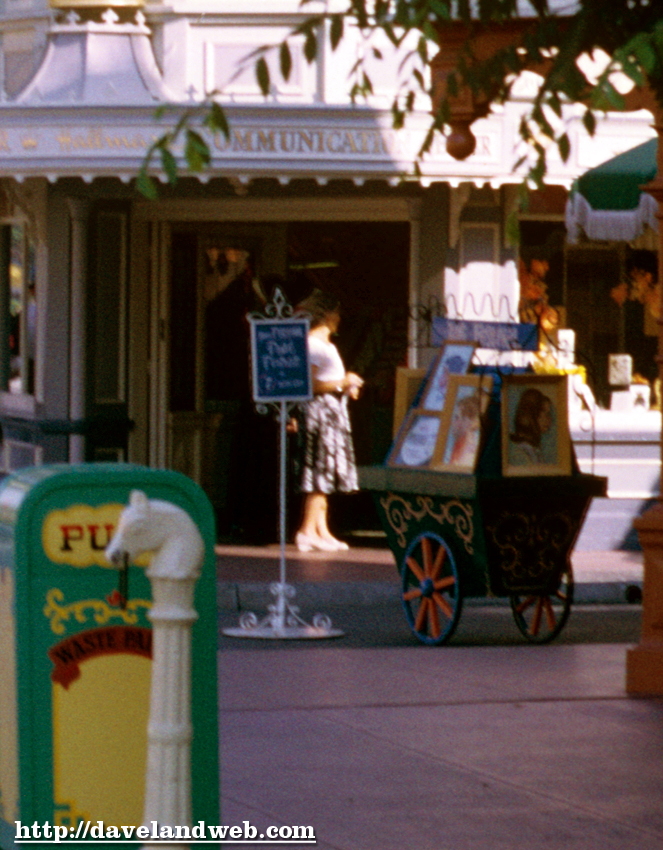 Across the way on West Center Street, the ladies are checking out the latest in plastic flora. It's difficult to find just the right bouquet that looks good next to the plastic slip-covered sofa. Our slippery duo here seems to have managed to stay out of focus again.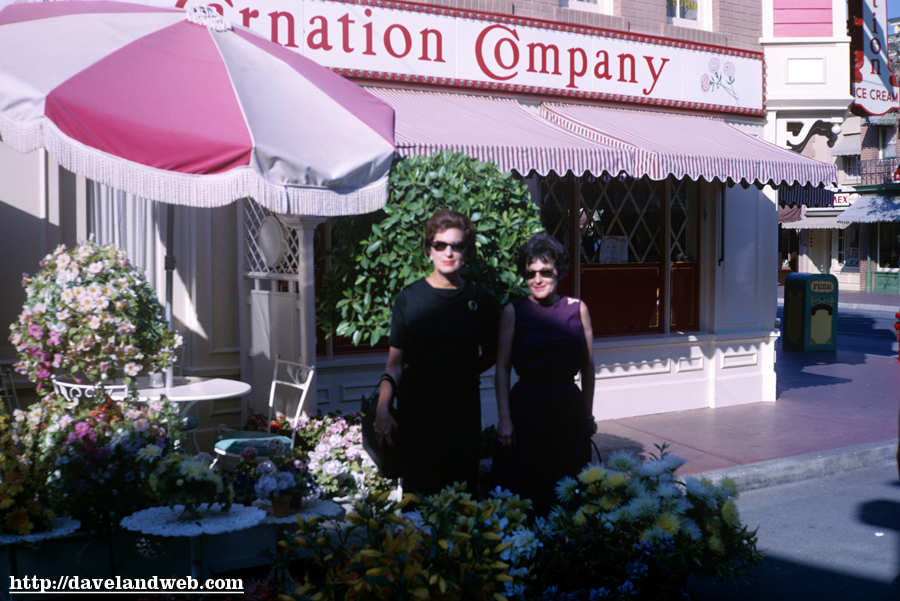 Further up the street we come to Central Plaza, for this delightful photo of a...lamppost. Okay, our photographer never professed to being Ansel Adams.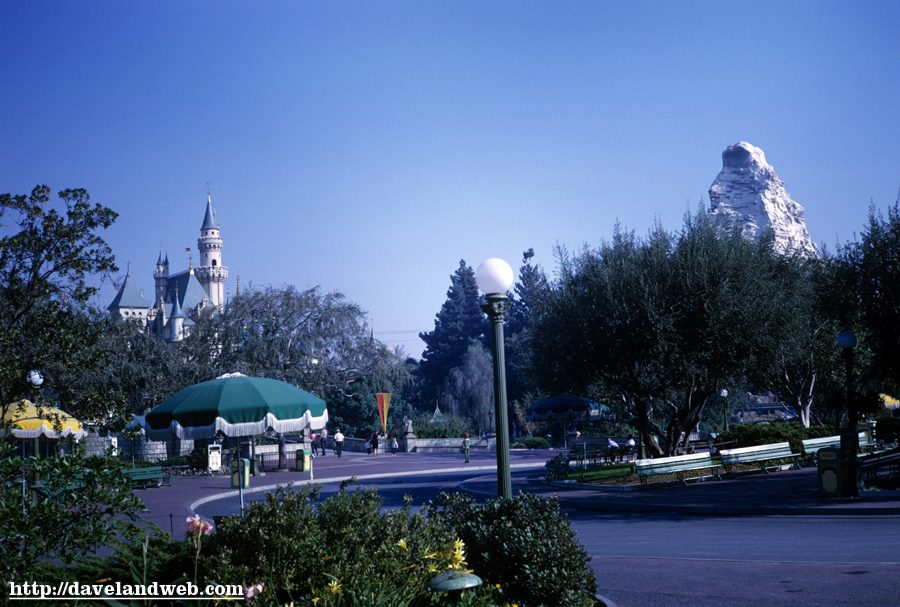 We finally come to the Castle. One of our gals is up by the moat already on the right hand side...just squint a little and you can see her in the black dress.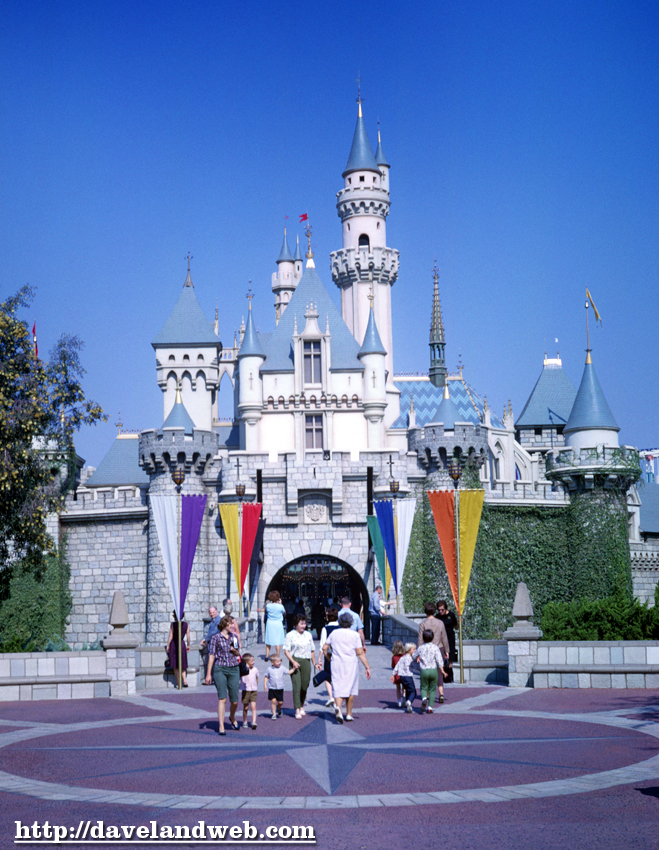 Once again, the focus of the couples is not the issue...get the castle! Here's one of the couples, and our gal who was seen previously near the moat and drawbridge.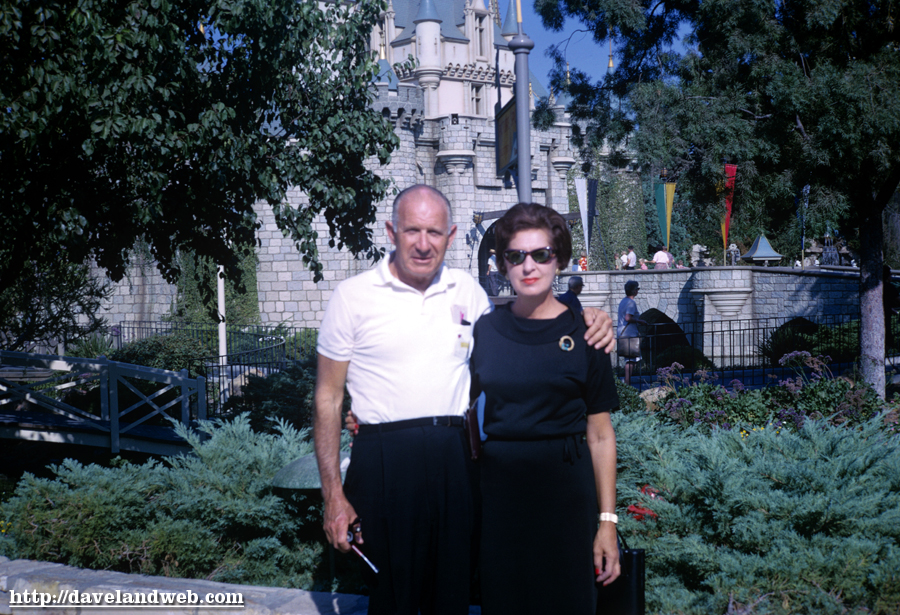 See more vintage and current Disneyland photos at
my website
.