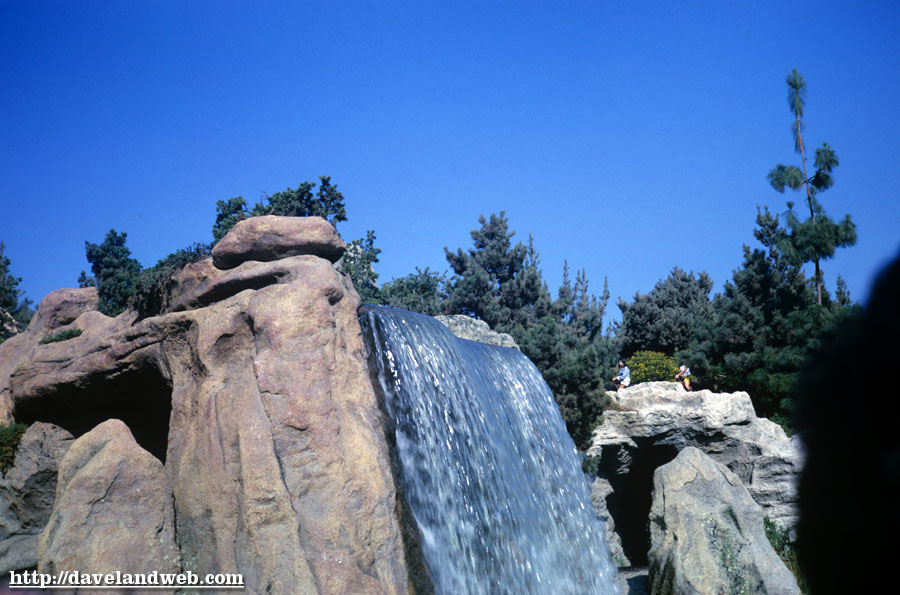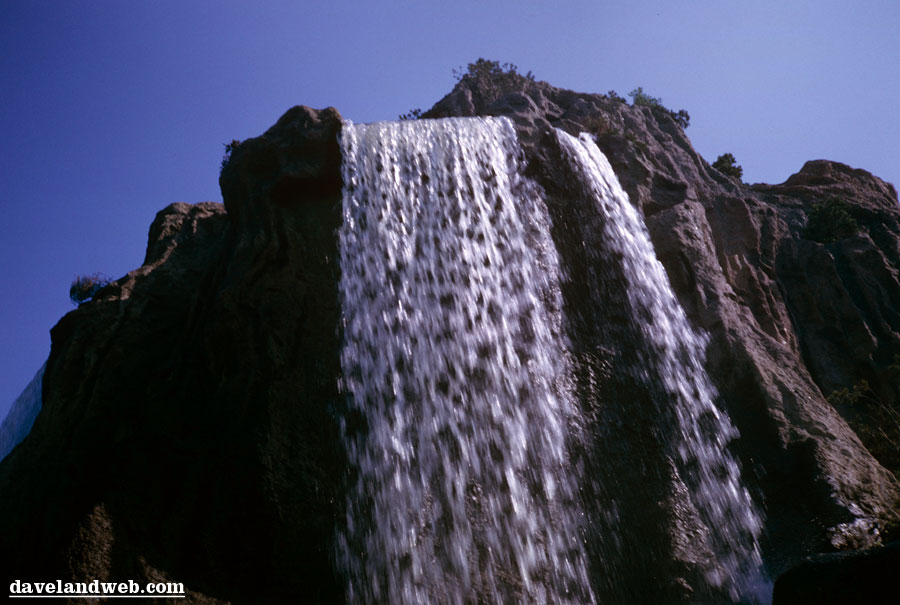 Nature's Wonderland is the featured subject of today's Double-Date post, circa November 1965. So many cool things at this attraction that are sorely missed at the park, beginning with the thundering falls of Cascade Peak...you can almost hear them now. A few Pack-Mulers on the right-hand side of photo #1 can be spotted. In photo #3, you see some furry little gopher critters, that I believe were recycled with the abandoned NWRR train that has been left to rot. Last time I checked the little gophers were nowhere to be found or just out of commission. Compare 1965 with semi-present day: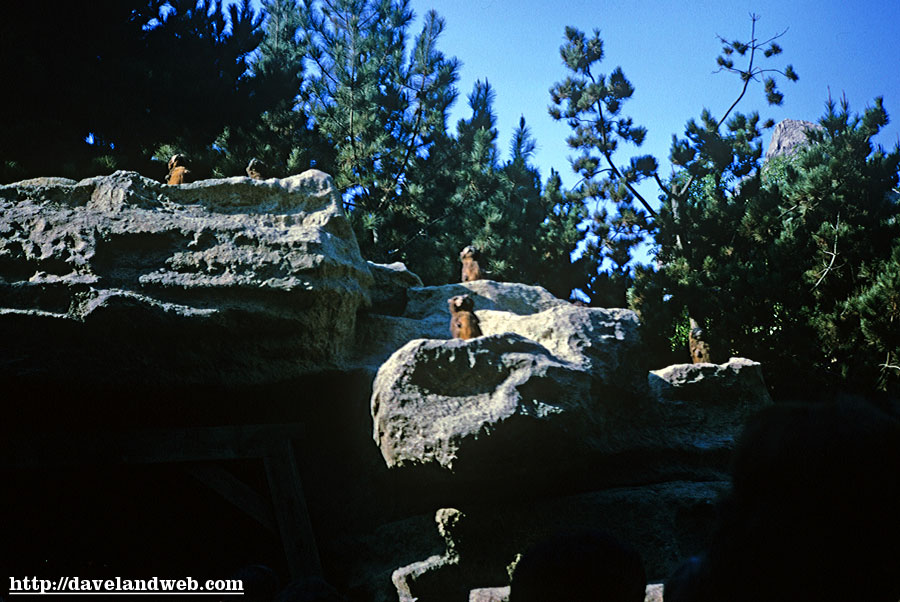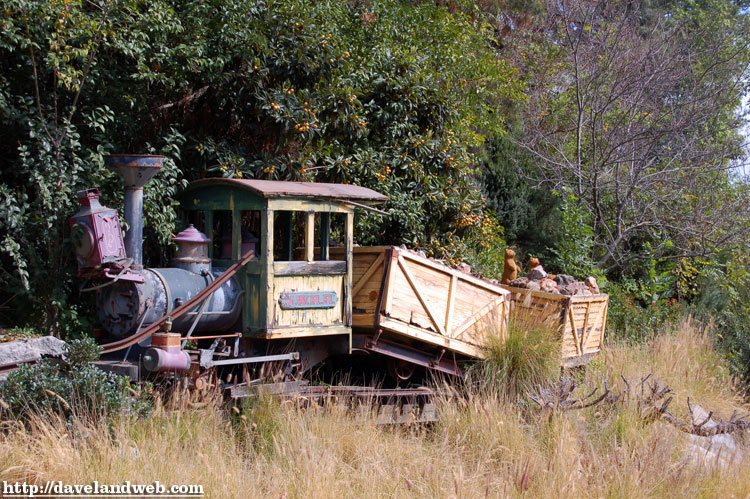 Lotsa' AA animals throught the NW attraction: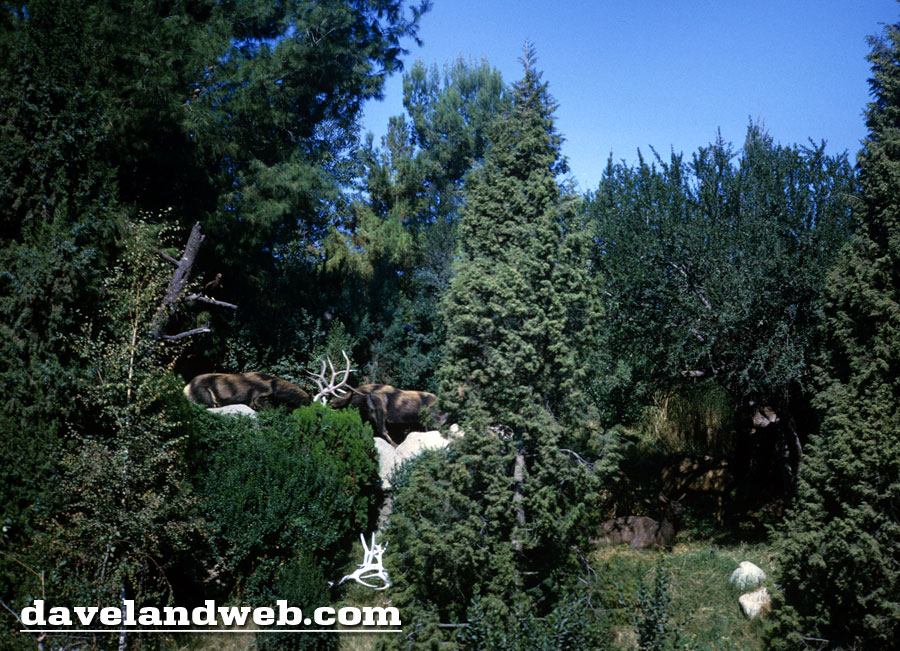 And of course the desert area, complete with teetering rocks and the spouting Devil's Paint Pots: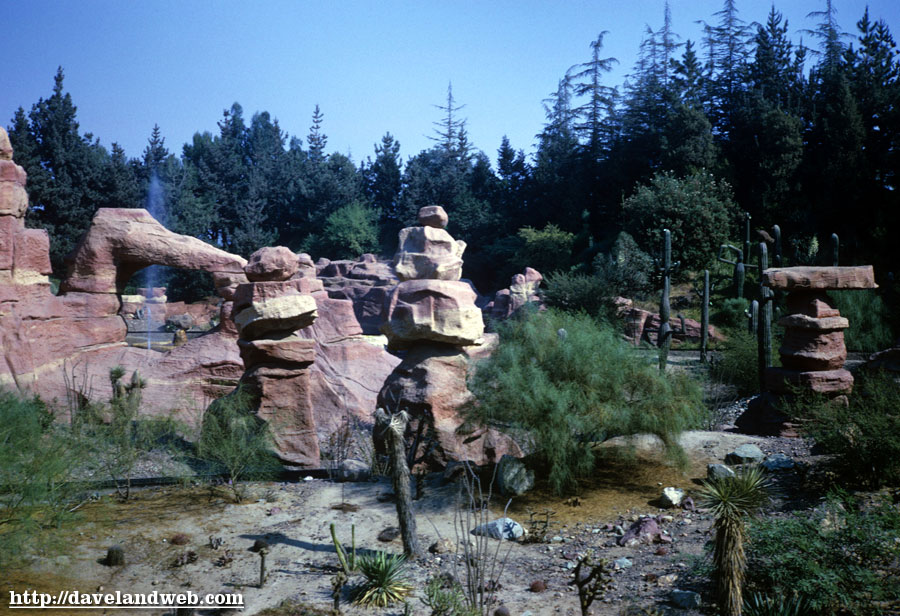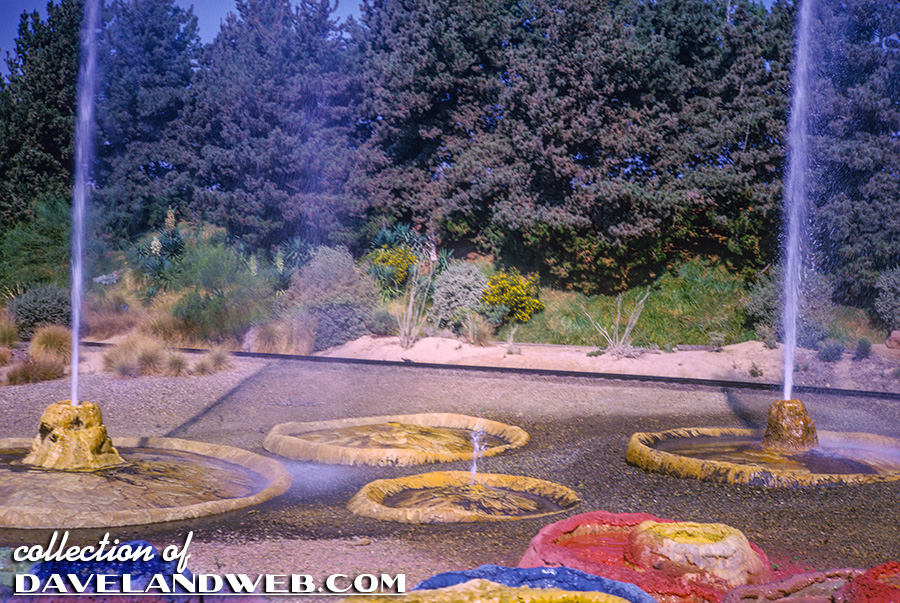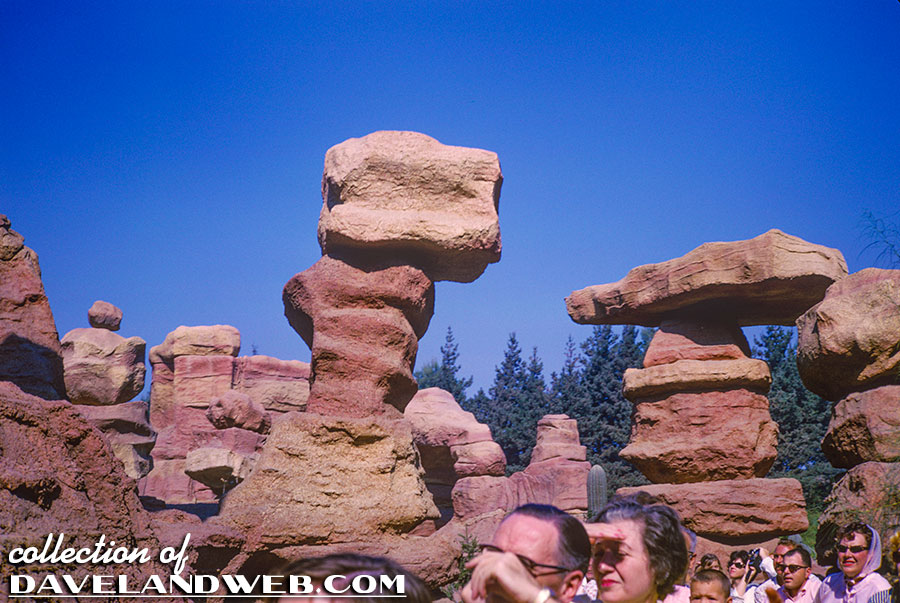 How many of you fortunate enough to ride this attraction ducked every time you went by the teetering rocks? C'mon, admit it...As a bonus for today, here is a 1956 concept sketch for the mining town of Rainbow Ridge, signed by Rulin: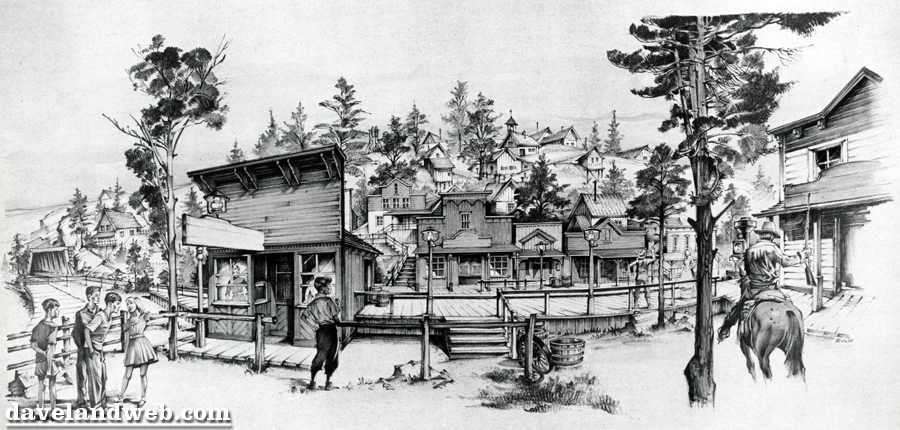 See more vintage and current Nature's Wonderland photos at
my website
.