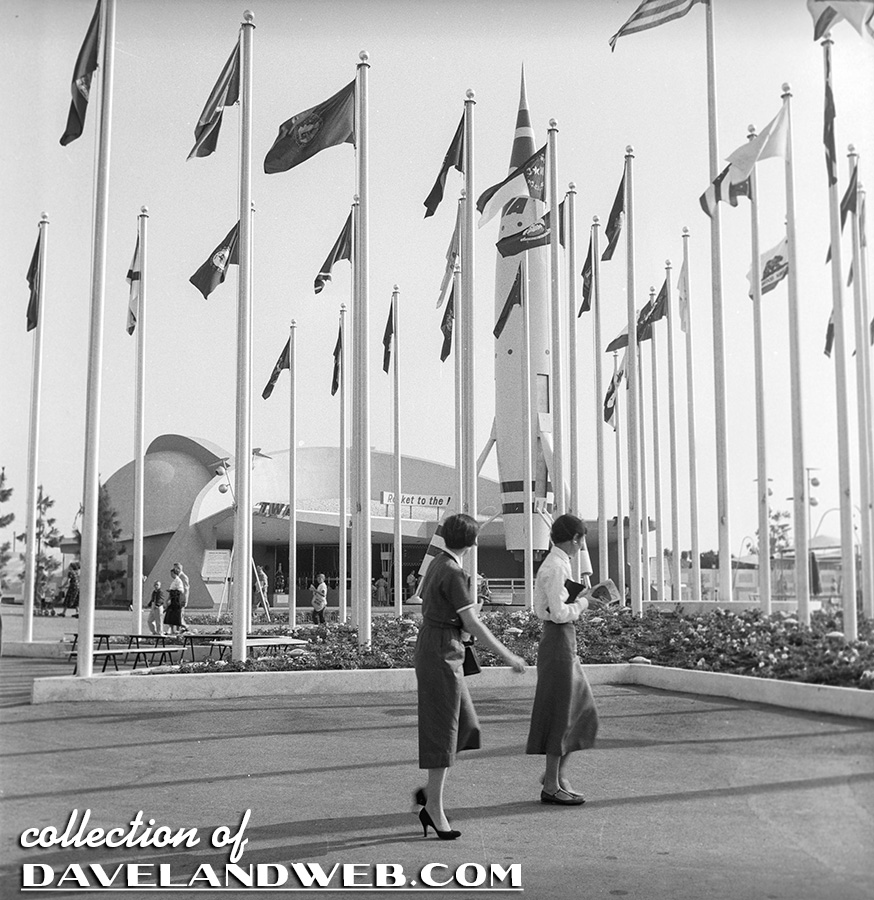 Towards the back of Tomorrowland, The Court of Honor featured 48 state flags showcased within an eight-pointed, star-shaped planter. In 1956, this site was moved to the Tomorrowland entrance and replaced by the Astro-Jets, seen below in a construction photo.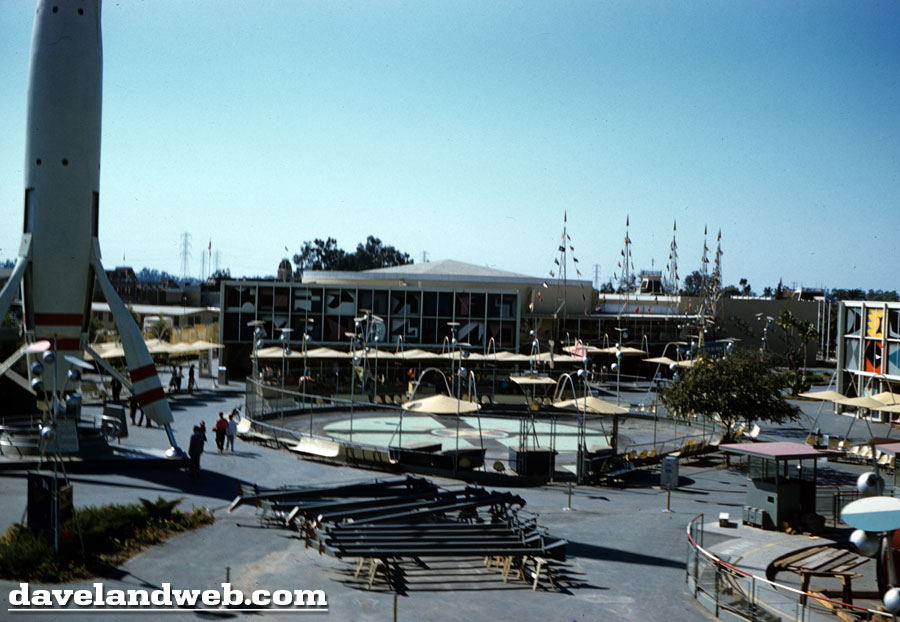 But back to the flags...each of the U.S. Flags was arranged in the order of their admittance to the Union. On each flag pole was the name of the state, the date it was admitted to the union, and its motto.
Here are a few more photos of them in their original location: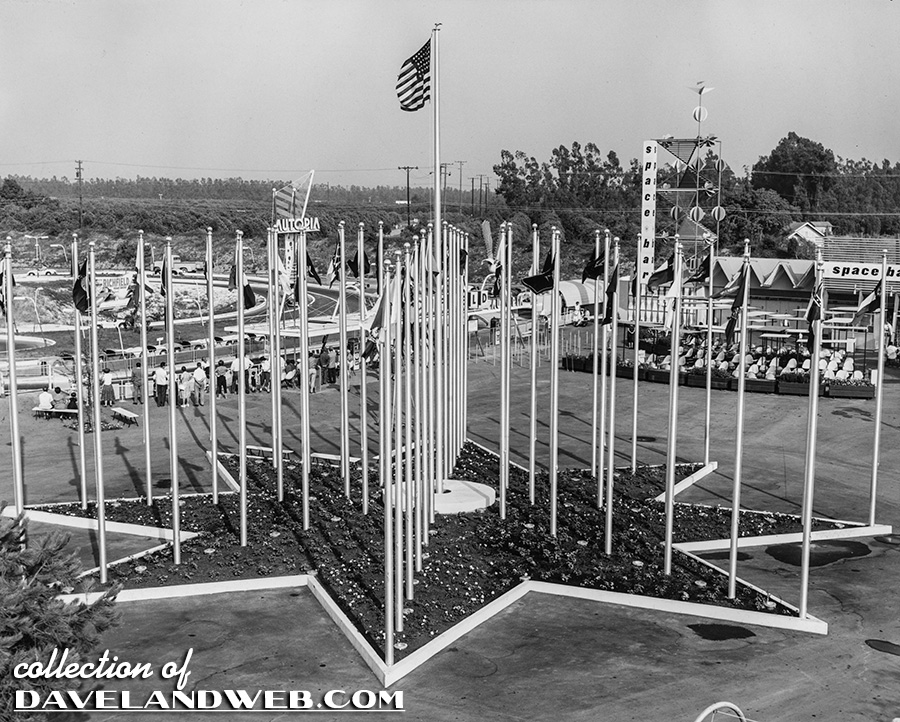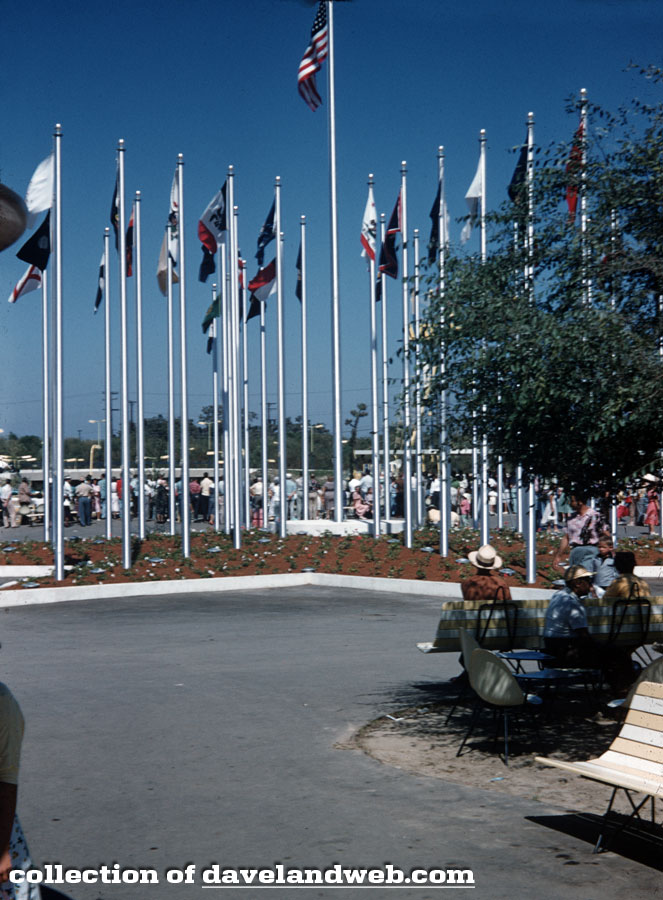 And here they are in their 1956—1966 location at the front of Tomorrowland: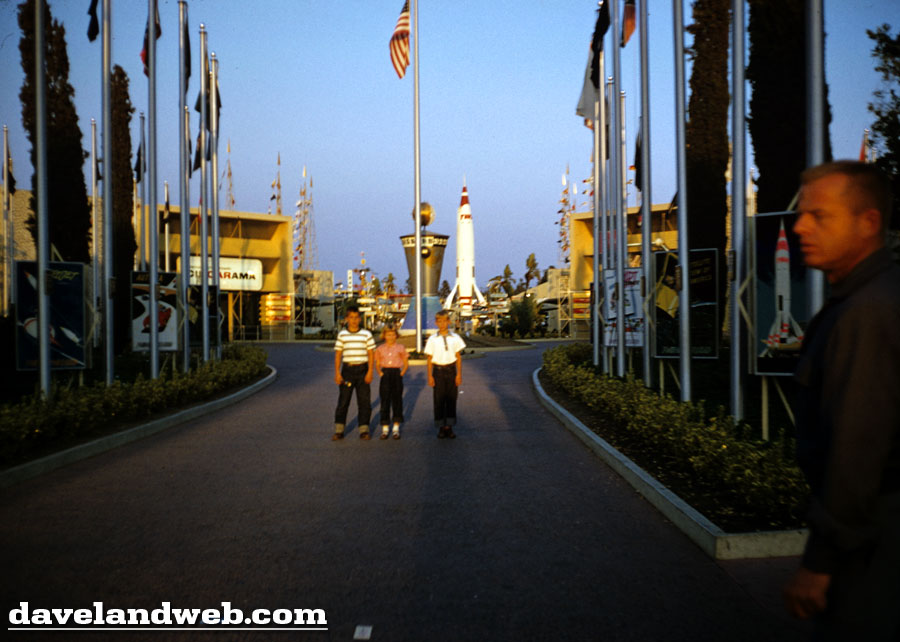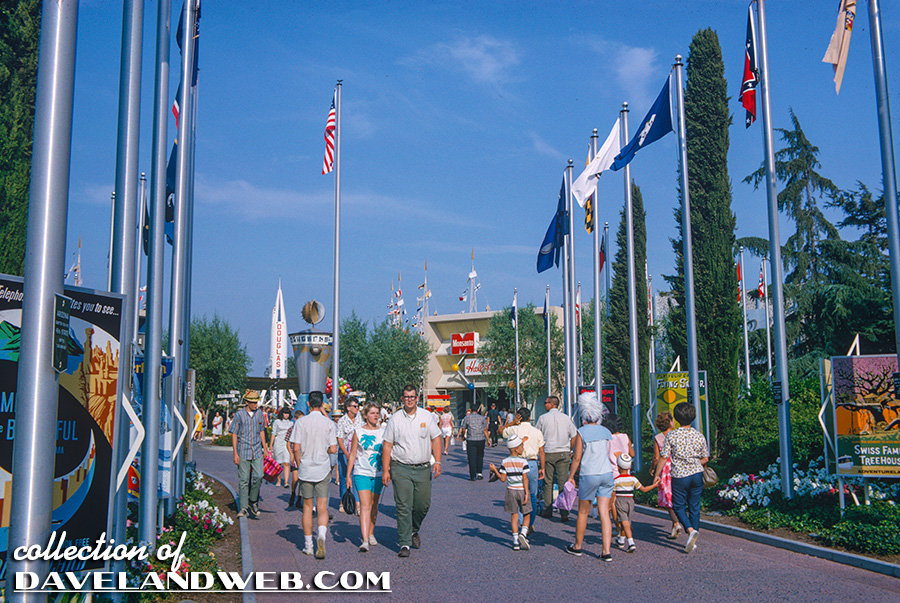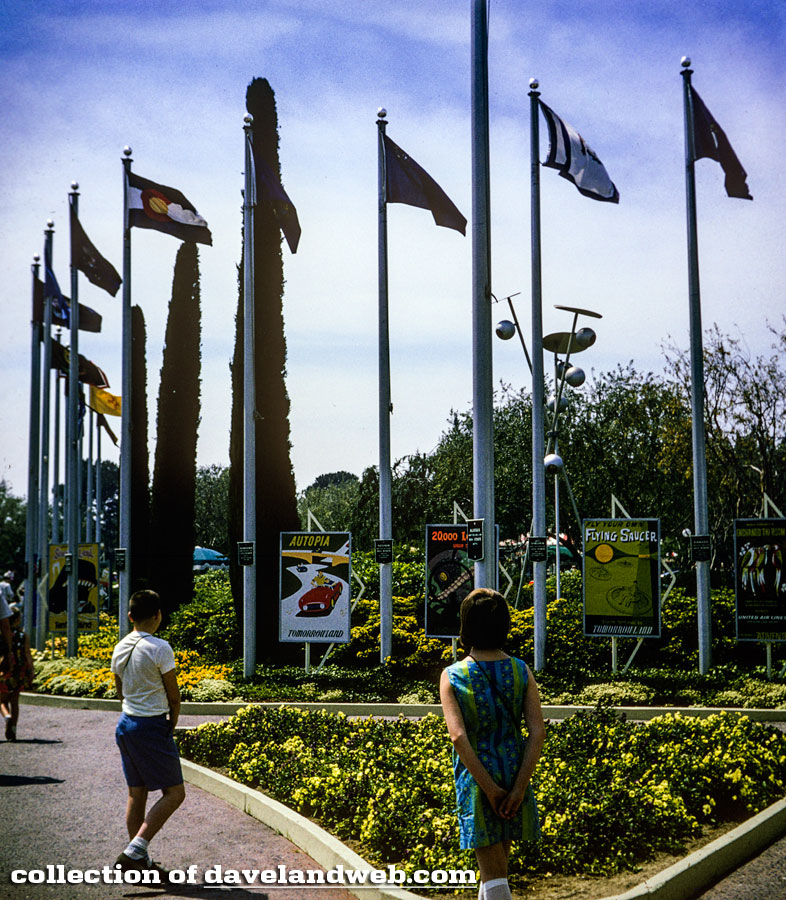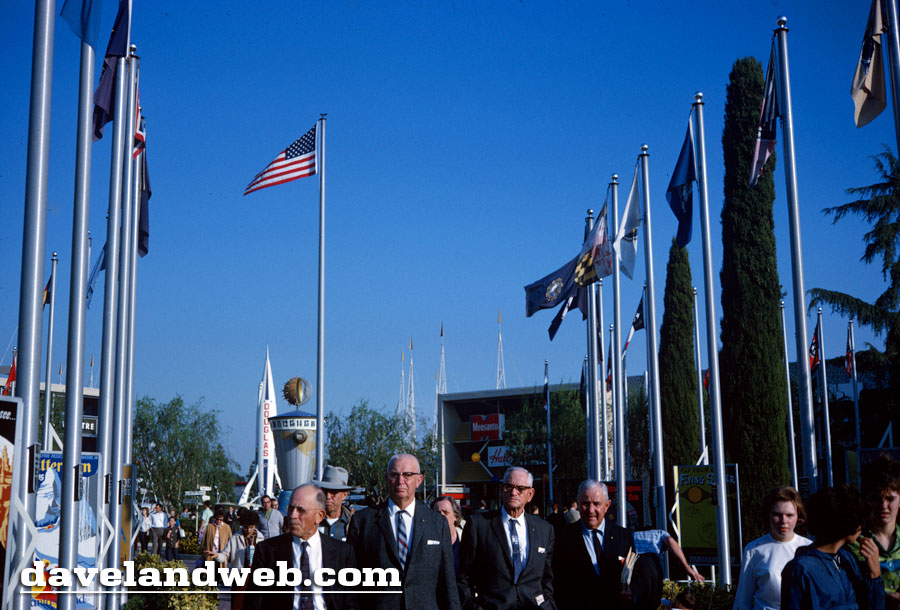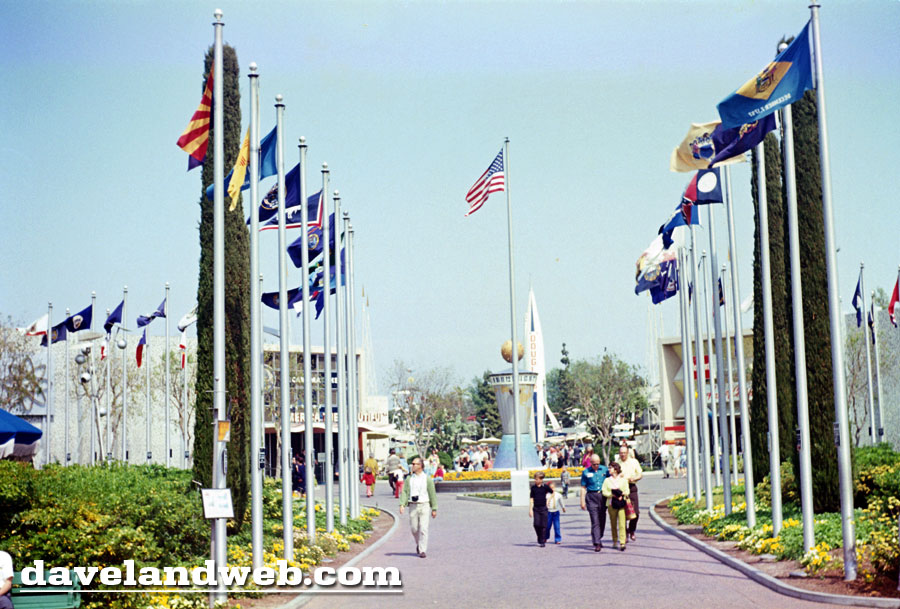 Here's a closeup look at the poles themselves: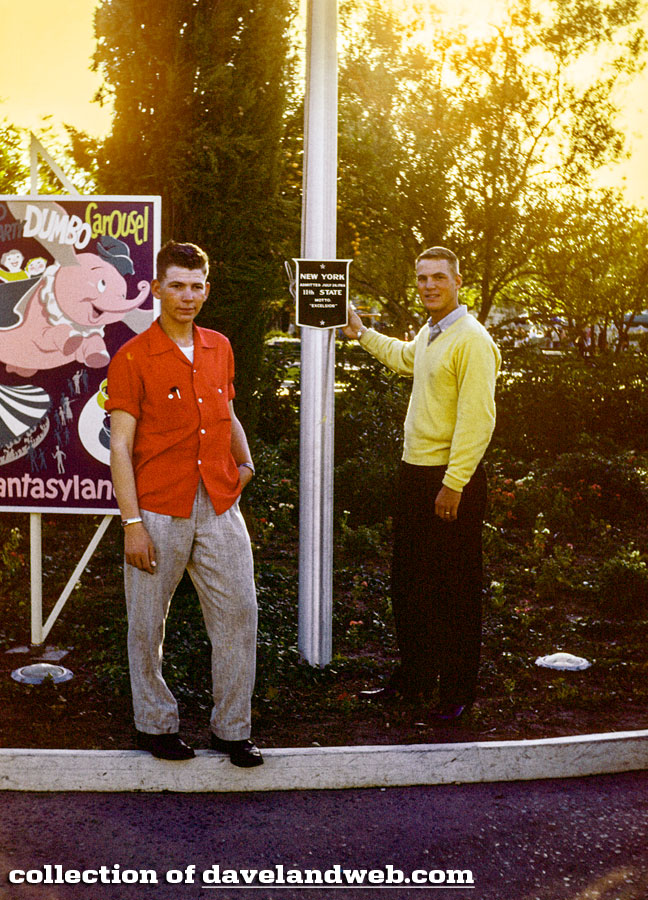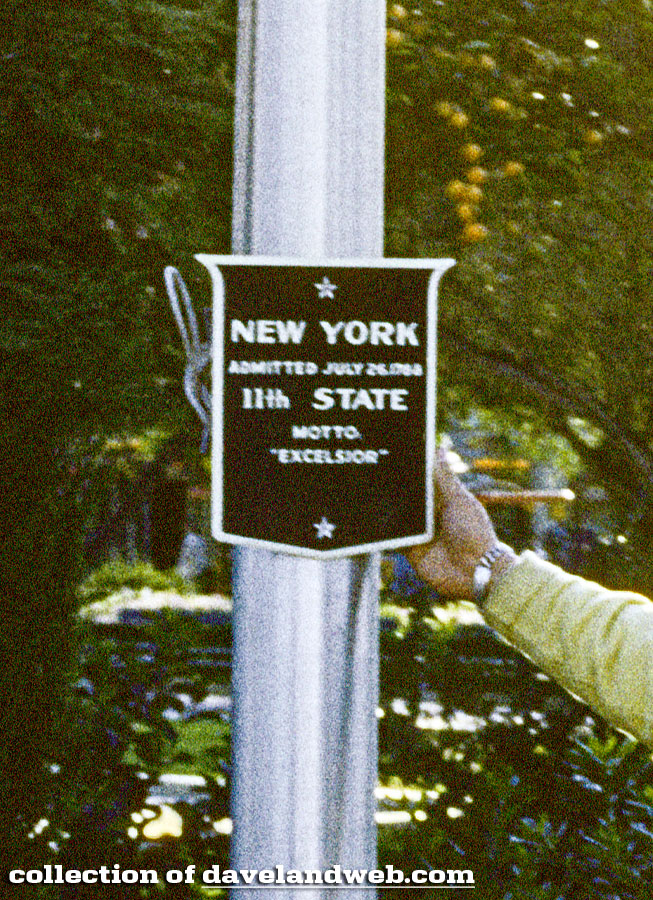 See more vintage & current Disneyland Tomorrowland photos on my
Tomorrowland web page.
Follow my Daveland updates on
Twitter
and view my most recent photos on
Flickr
.