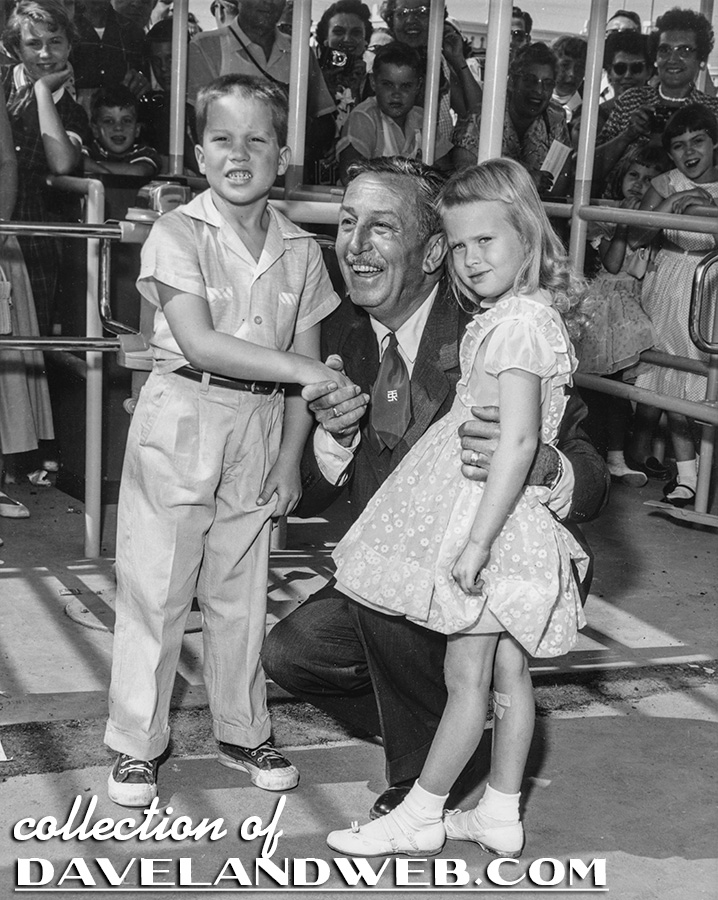 There has been heated debate over which date is actually opening day, July 17 or July 18, 1955. It seems pretty easy to distinguish between the two. The 17th was the pre-opening special invitation gala opening, whereas the 18th was the first day that the general public could buy admission tickets at the gate for entry. Although the 1990 publicity release and photo state that this photo is from the 17th, I believe this shot of the first two kids entering Disneyland was actually from the next day, the 18th.
DISNEYLAND REVISITED—(left) On July 17, 1955, Walt Disney opened the gates of Disneyland to a waiting world. Two children—Michael Schwartner and his cousin Christine Vess—were honored as the Park's first guests. (right) Thirty-five years later, Disney Chairman and CEO Michael Eisner (center) welcomed the same two visitors back to the Magic Kingdom during festivities commemorating "Disneyland's 35th Anniversary" being celebrated year-long in 1990.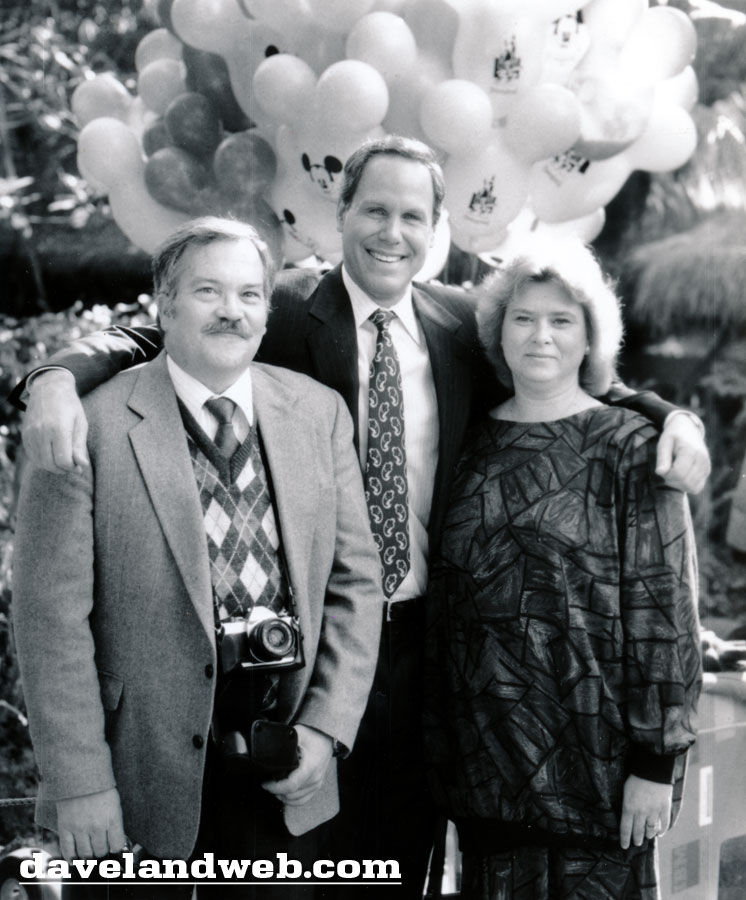 Back in 1965, 7/18 was celebrated as the Anniversary Date for Opening Day. Here, Walt cuts cake at The Plaza Inn.
ANAHEIM, CALIF: Walt Disney's Disneyland marked it's 10th birthday here 7/18 and Mickey Mouse, with plate in hand, was first in line to try a bite of the cake. The party marked not only the park's birthday, but the opening of two new features. A new Victorian restaurant and a Mr. Lincoln exhibit featuring a life-like figure similar to the one Disney made for the World's Fair. With Walt and Mickey is Miss Disneyland, Julie Reihm.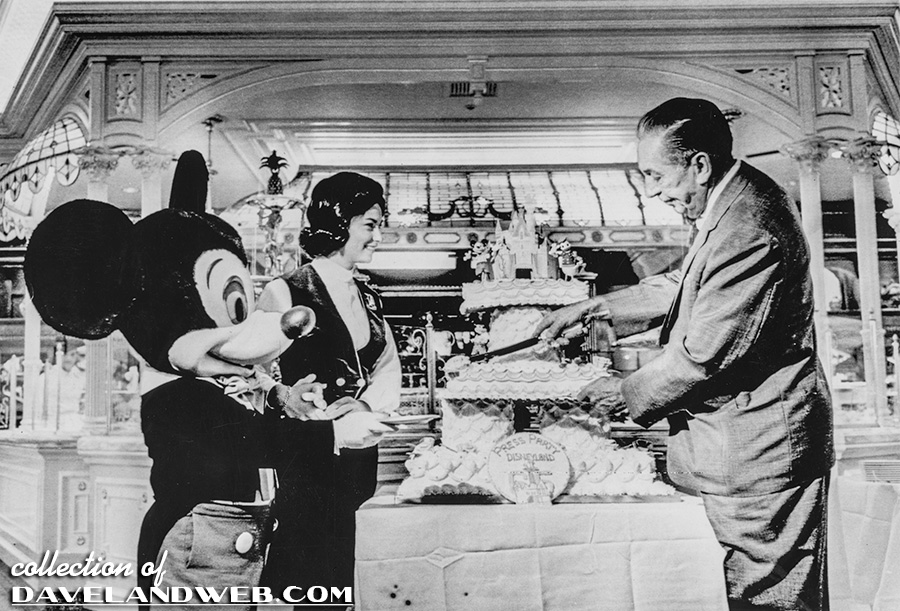 Check out that elaborate cake and its decorations!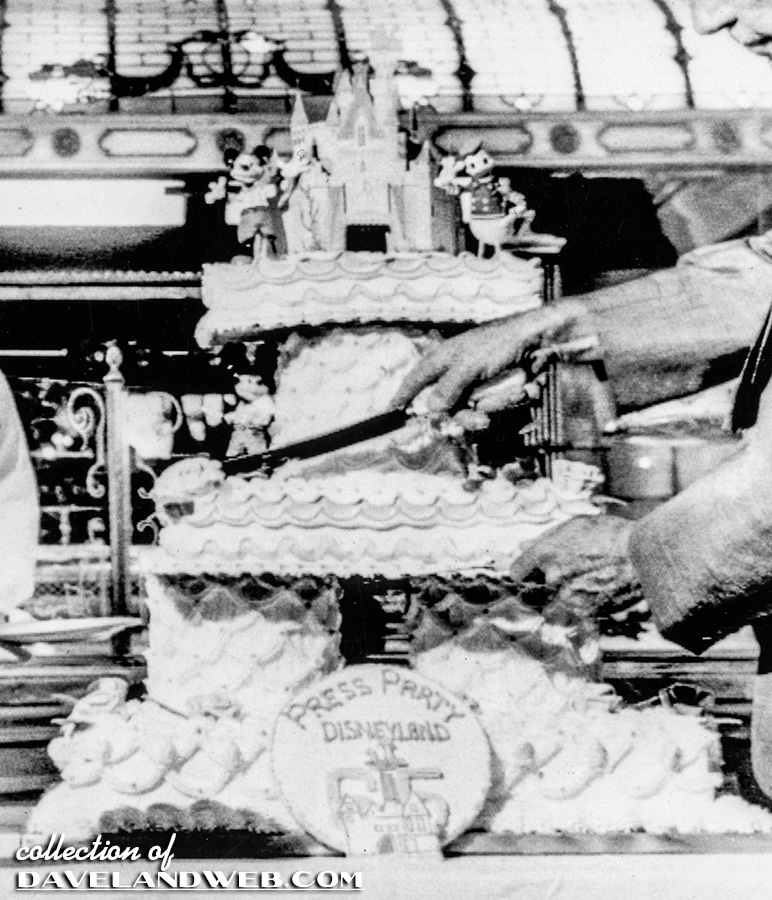 Stay tuned as a July 18th extravaganza will be following tomorrow!
Follow my Daveland updates on Twitter. See more Disneyland Opening Day photos on my Opening Day web page.