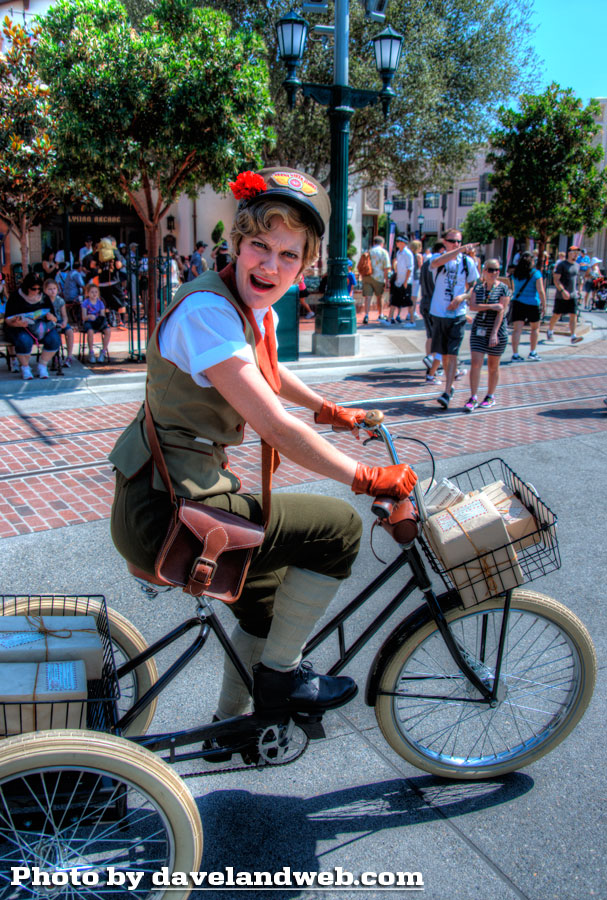 Besides the cool architecture, there are quite a few fun characters to meet on Buena Vista Street, such as this messenger girl. She was quite astounded when she saw my newfangled camera, as you can tell by the look on her face. Still, she and Officer Blue graciously agreed to pose for a picture. I sure hope they keep the characters on Buena Vista Street, as well as continue to add to them. Main Street over at Disneyland could use a few more while they're at it; how about bringing back the Keystone Kops?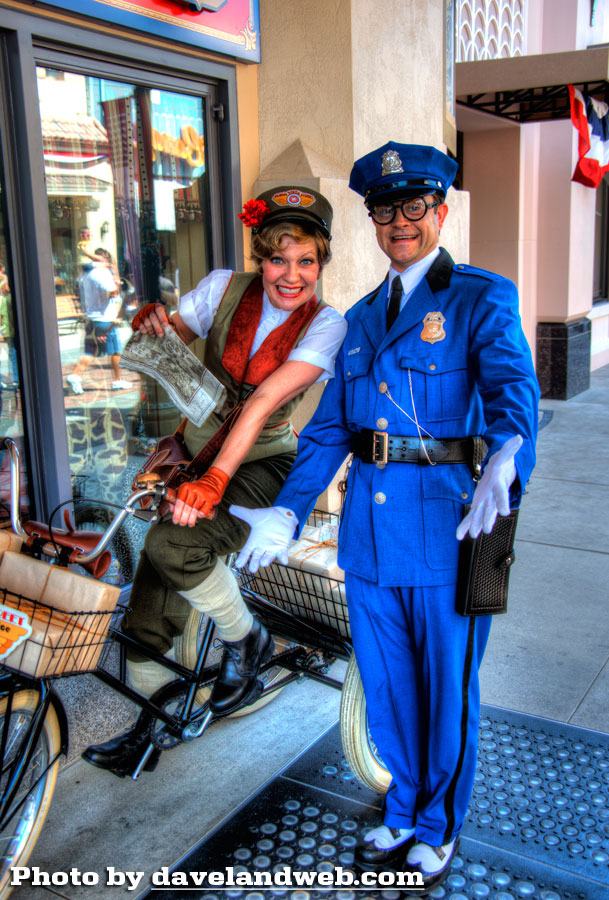 Mickey and the News Boys performed near the Carthay Circle. It's a rollicking fun show, and you'll get to see Mickey actually blink! Seems Anaheim finally got the advanced Mickey that debuted in Orlando about 2.5 years ago.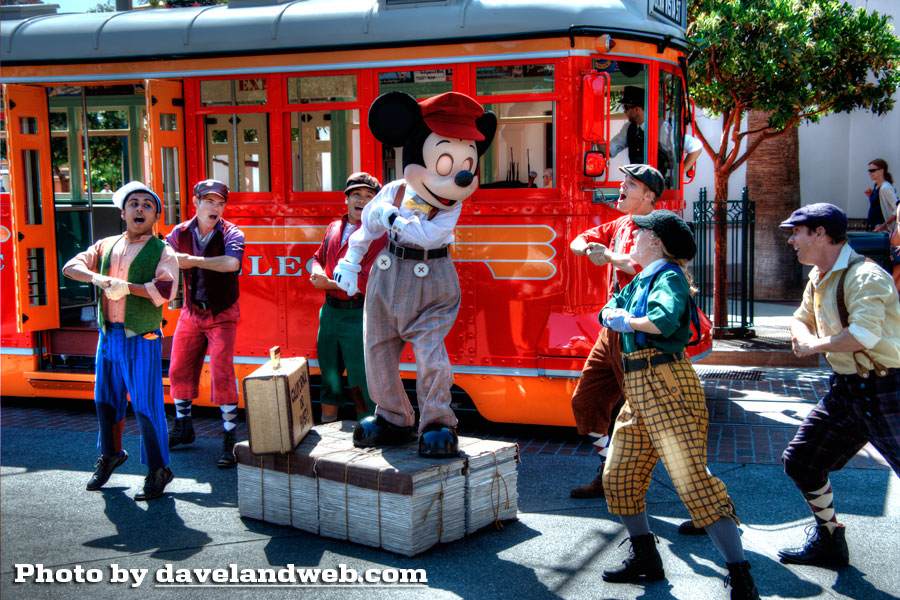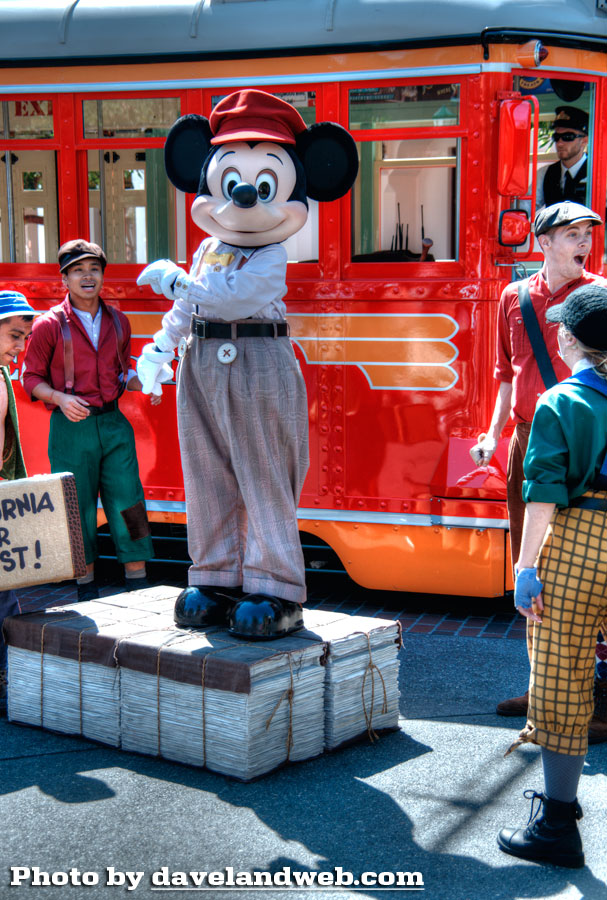 If they really want to stick to the 1920s/30s theme of Buena Vista Street, then having a Mickey that represents the one from that period would be a huge plus to this show.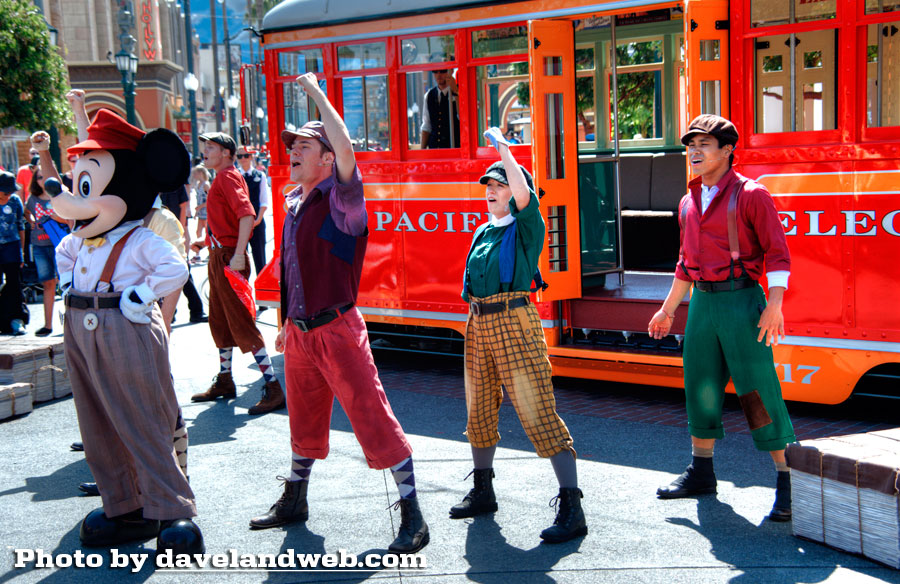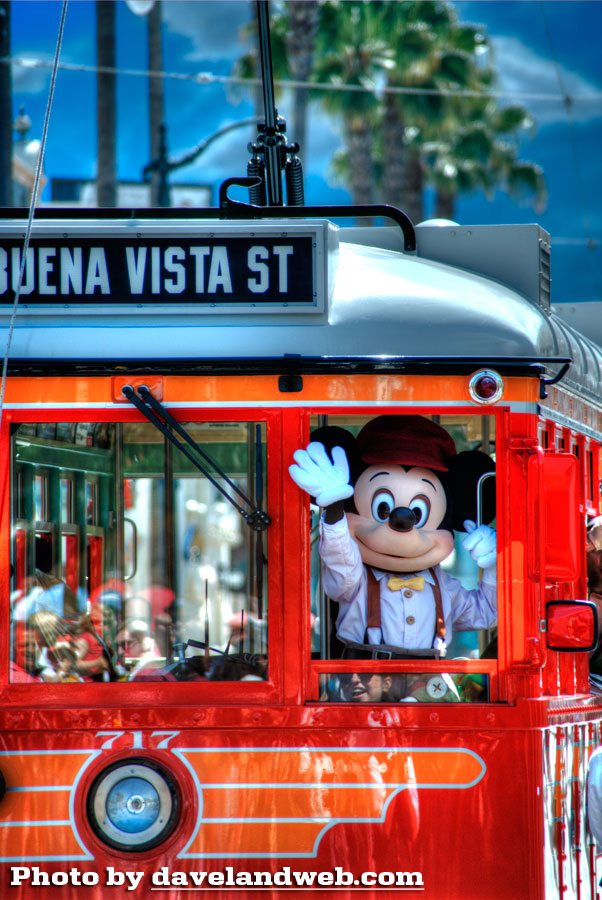 On this visit, I was able to enjoy The Five and Dime musical group for the first time. Definitely a large thumbs up on this one!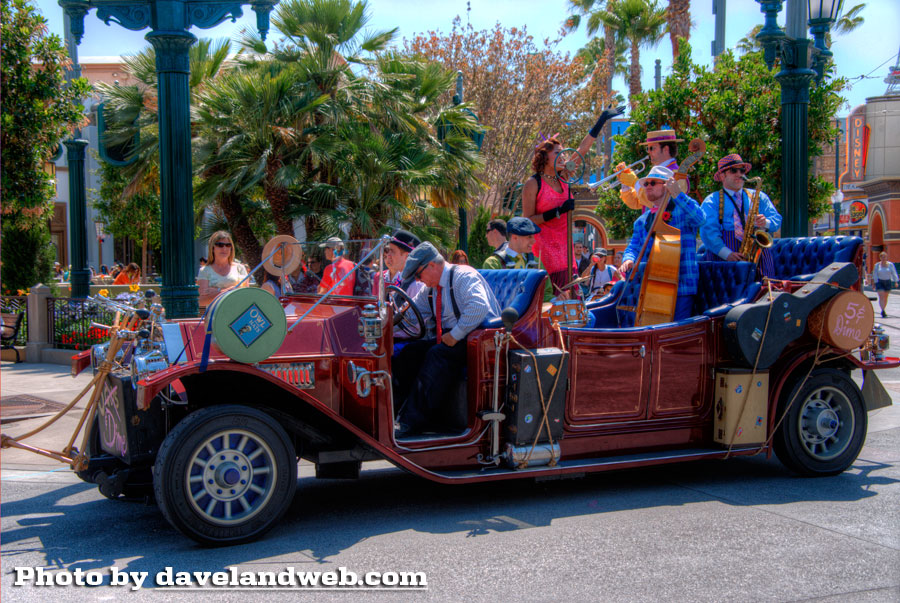 The lead singer is quite a talent.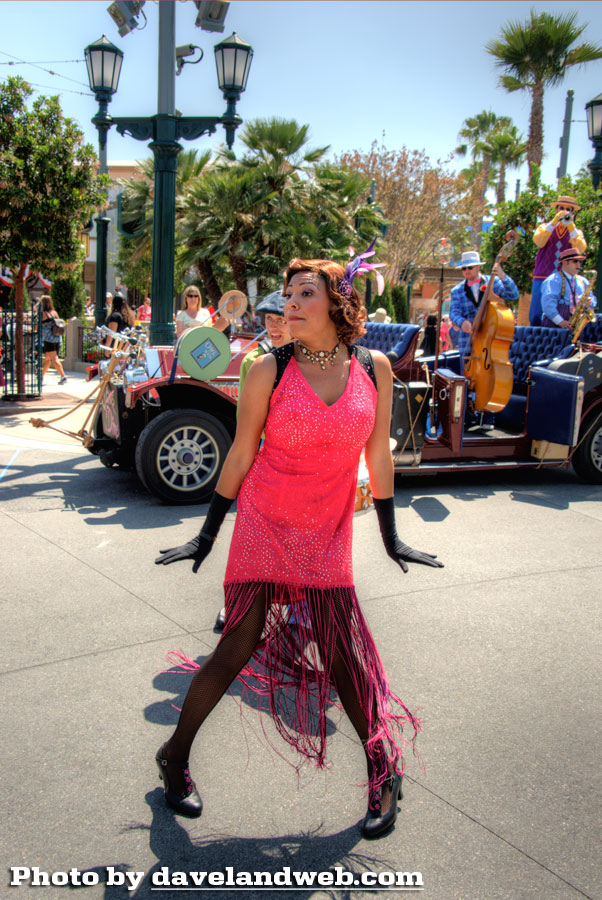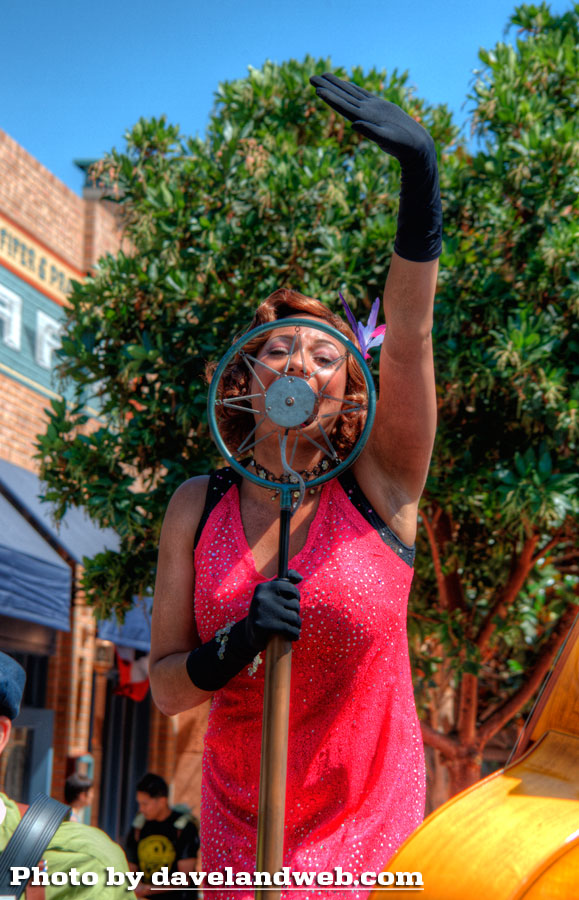 I am digging this peacock tie on the drummer; sure wish Elias & Co. sold clothing like this!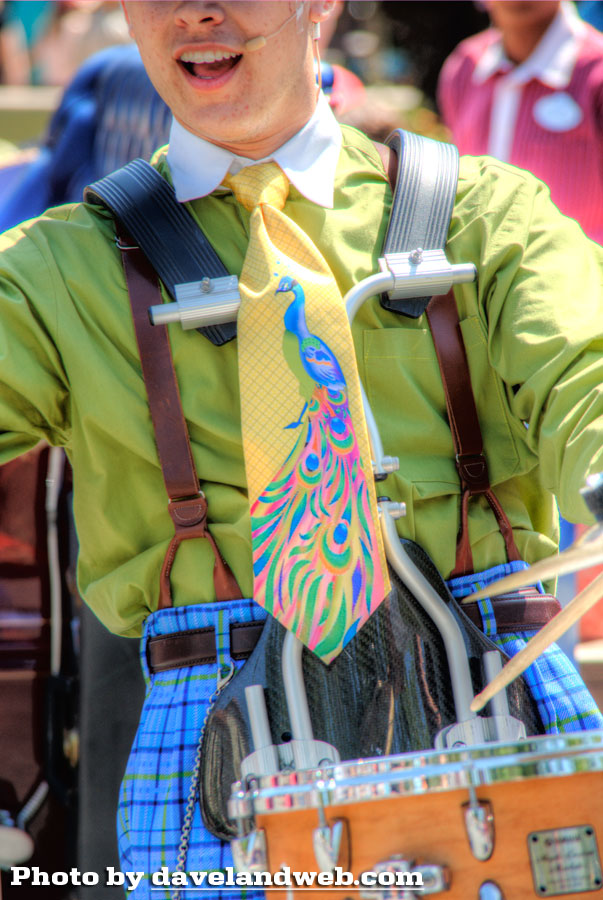 The bass player was appropriately playing it cool.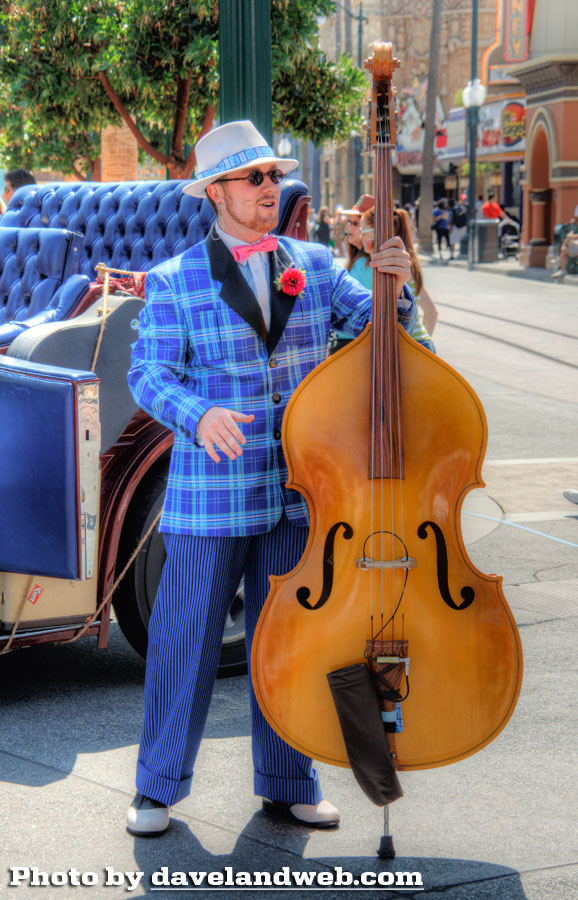 As a bonus for today, here are a few photos of the Hollywood Land area, completely free of guests.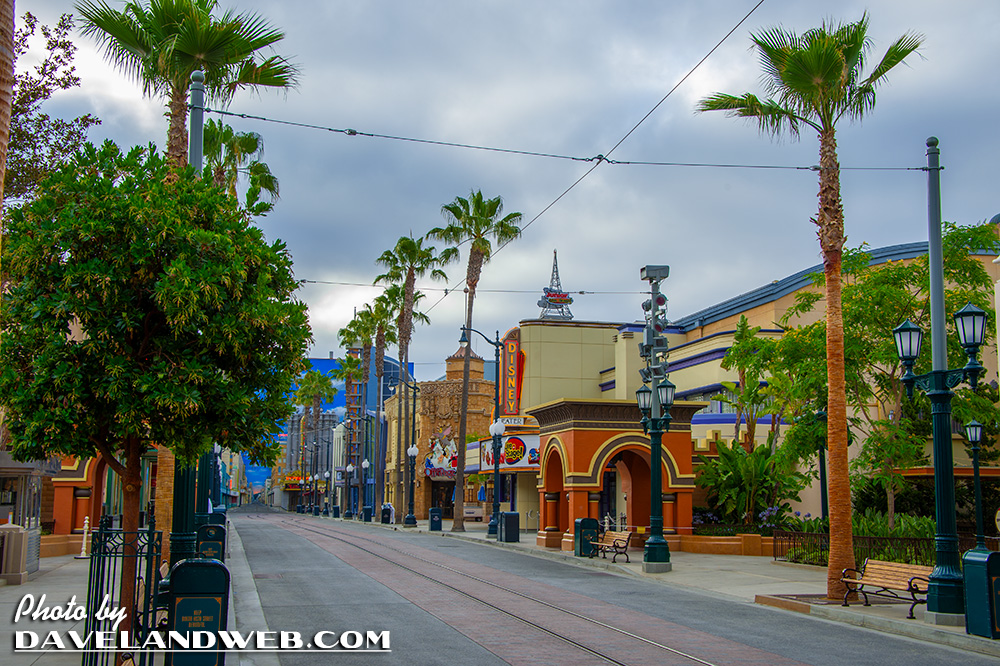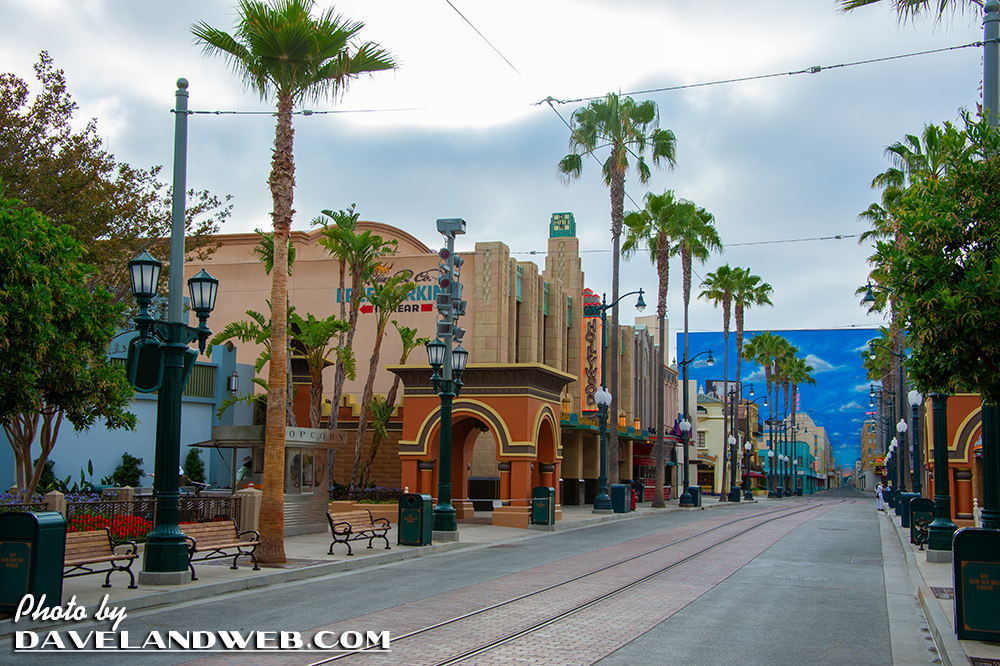 See more DCA Buena Vista Street photos on my
Buena Vista Street web page.
Follow my Daveland updates on
Twitter
and view my most recent photos on
Flickr
.