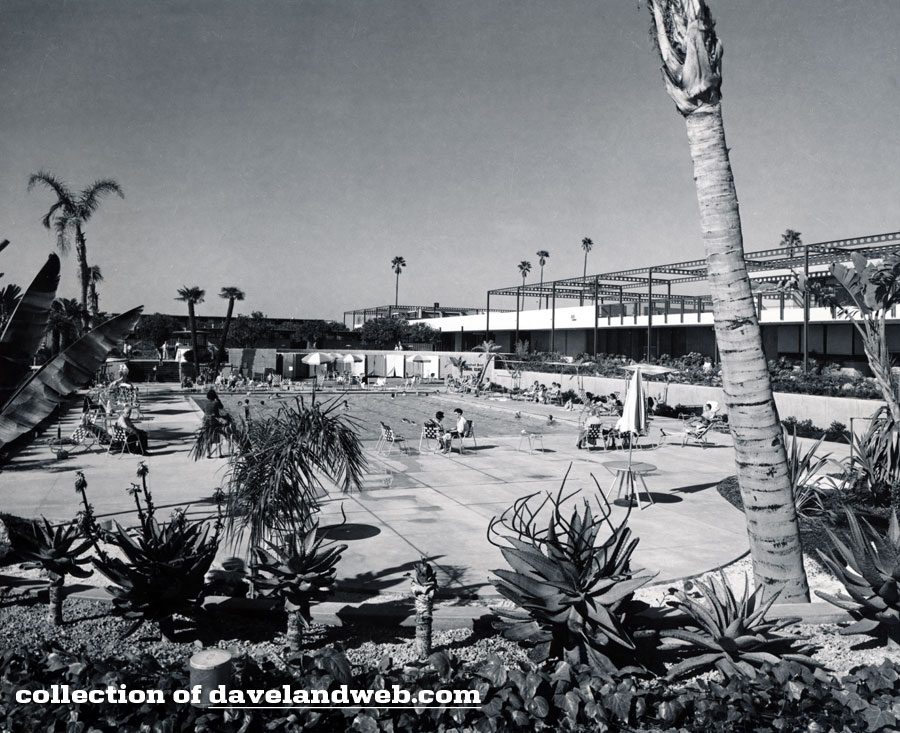 It is difficult to believe that the Disneyland Hotel pictured in this vintage publicity shot gave way to what is on the same location today. No towers...no bling...just a family-friendly place to stay with great service and...well, how about I let the publicity blurb take it from here?
Disneyland Hotel, the Official Hotel of Disneyland Park, numbers the Coral Swim Club among its many outstanding attractions. Designed and priced for family fun, the Disneyland Hotel features private patio or sun deck for each room, free TV, parking at your door and modern spacious guest rooms designed to accommodate 1 - 4 persons each.

I'm not sure of the year of this particular photo, but judging by the swimsuits and poolside apparel, I would guess late 50's/early 60's.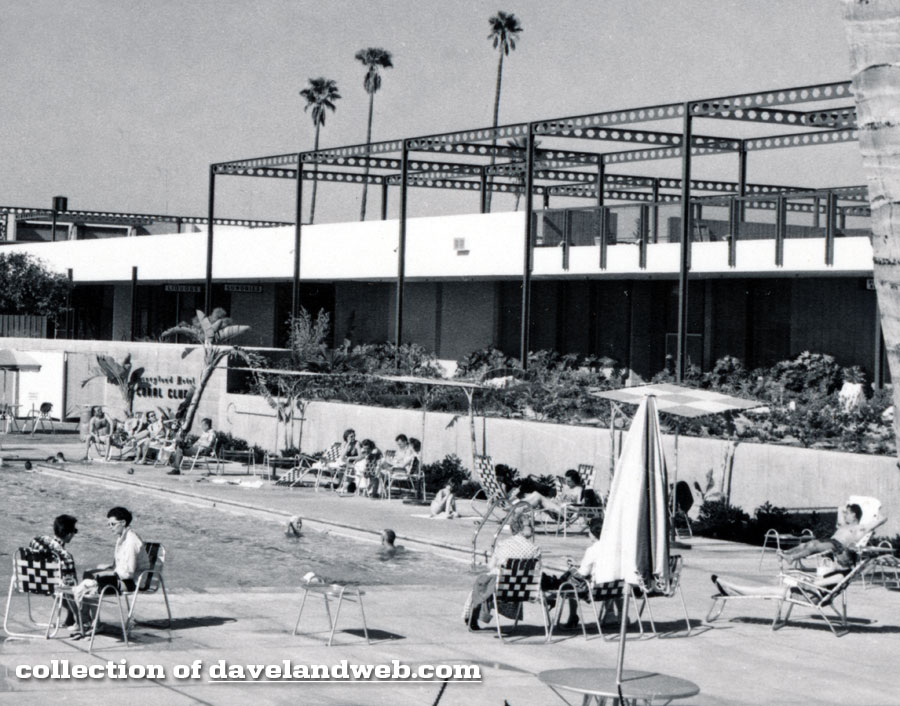 Frequent Daveland contributor Cox Pilot shared his memories about the Coral Club at the Disneyland Hotel some time ago:
An additional amenity at this time was the Coral Club which included a huge 45'x 75' completely tiled and heated swimming pool, wading pools for children of all ages, fountains, sandlots, and a cabana area. The pools were surrounded by lounge furniture for guests' relaxation and so that they might acquire a Southern California tan. One-day laundry and dry cleaning services were available, and a physician and nurse were on call. An 18-hole putting green and shuffleboard courts were also early inclusions at the Disneyland Hotel Coral Club.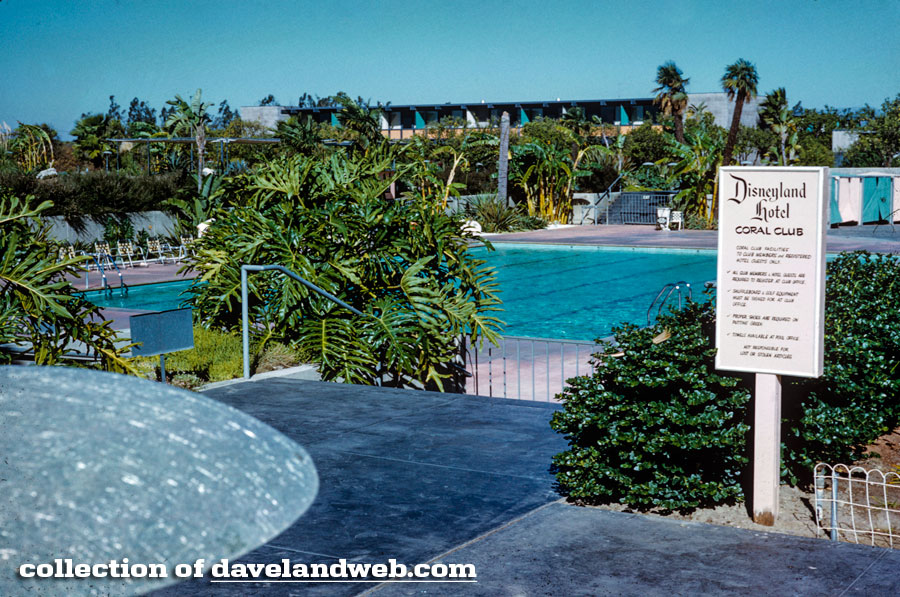 Shuffleboard? Do people today even know what that is?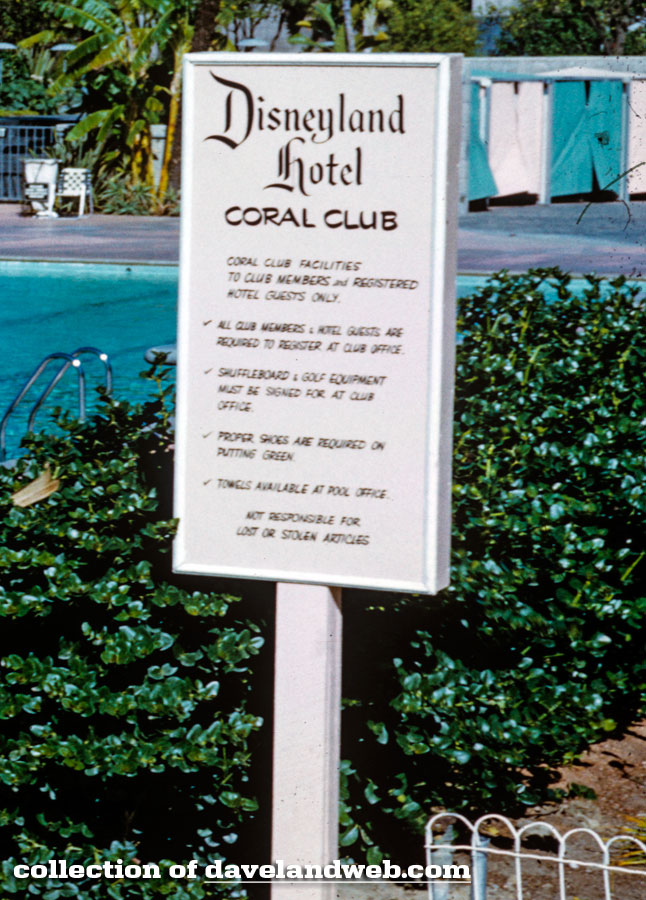 From
Wikipedia
:
Shuffleboard, more precisely deck shuffleboard, and also known as shuffle-board, shovelboard, shovel-board and shove-board [archaic], is a game in which players use broom-shaped paddles to push weighted pucks, sending them gliding down a narrow and elongated court, with the purpose of having them come to rest within a marked scoring area.
An activity that doesn't require a TV or computer screen...outstanding!
See more vintage and current Disneyland Hotel photos on my
Disneyland Hotel photo web pages.