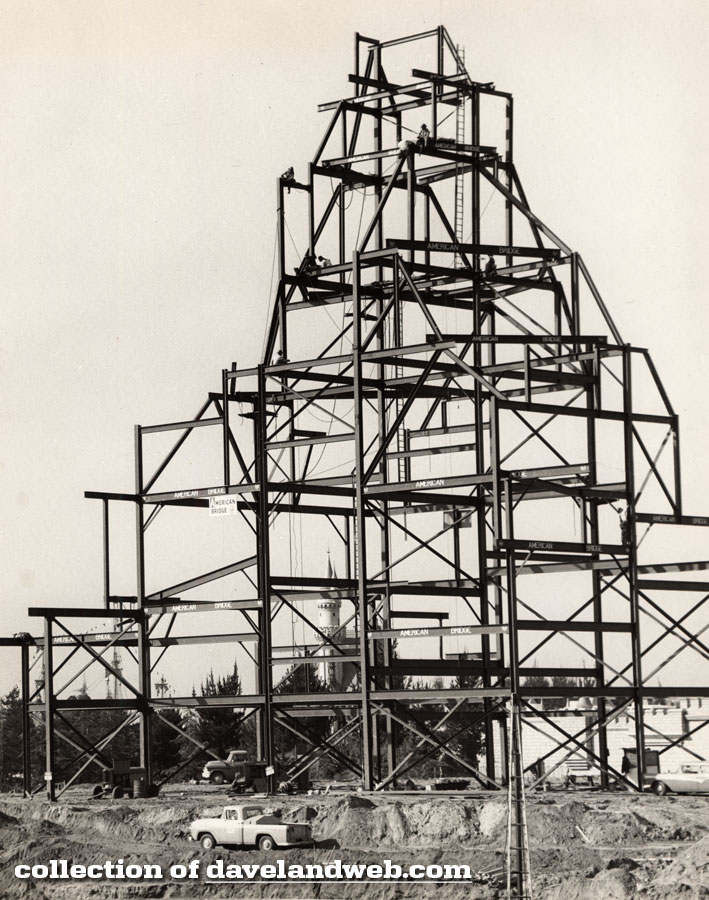 What do Sleeping Beauty's Castle and the Matterhorn have in common? Dirt! The dirt that was removed to create the moat around the castle was used to create Holiday Hill, the predecessor to the Matterhorn. Walt was inspired by a visit to Switzerland during the filming of "Third Man on the Mountain" starring Michael Rennie, James MacArthur, & Janet Munro. He decided then and there that he was going to have his own Matterhorn mountain in Anaheim, albeit 1/100 the size of the original. Walt's 147' foot version holds the distinctions of being the tallest structure inside Disneyland and the first tubular steel roller coaster in the world. The first two photos for today show the "skeleton" of the Matterhorn, which is a steel framework (note the "American Bridge" on the steel).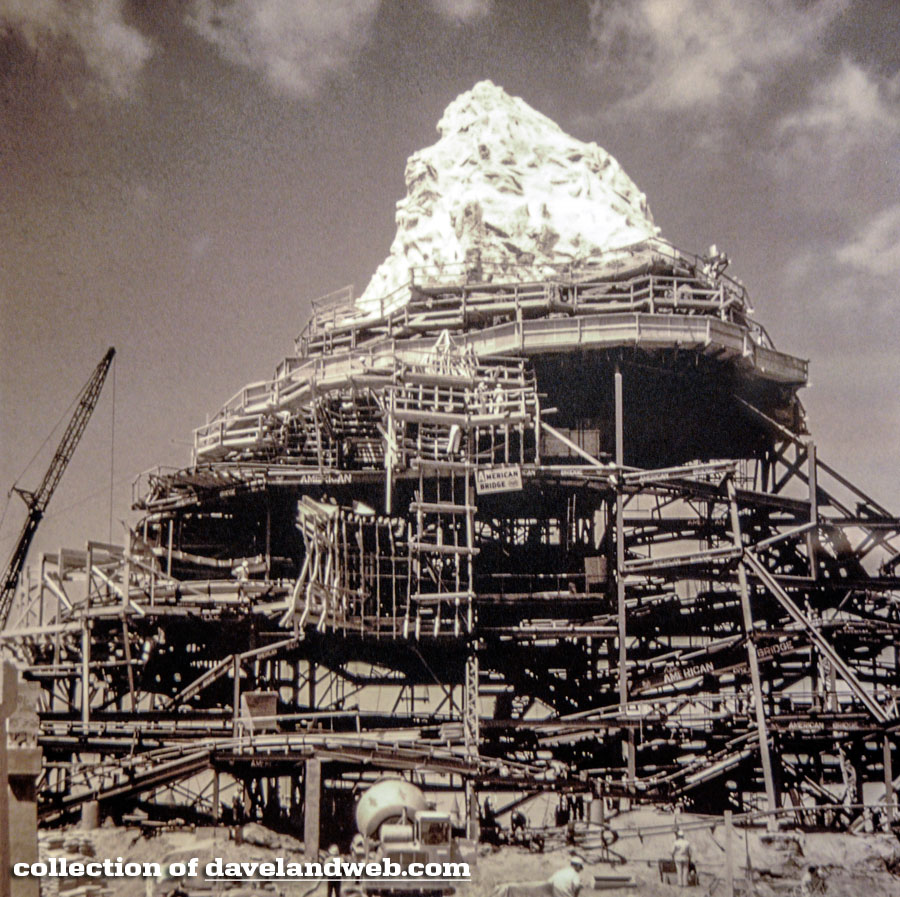 This early Storybook Land photo of Pinocchio's Village shows the Skyway pylons that the Matterhorn was able to coverup, removing an eyesore that Walt was never very happy with. Talk about killing a few birds with one Mountain!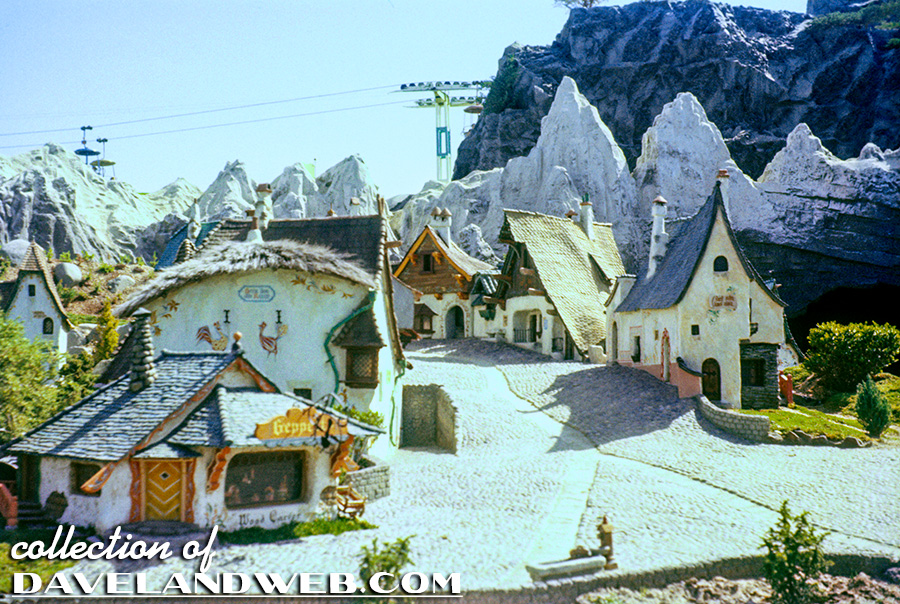 Flashing forward to this shot from the same area on May 9, 1959 we can see the mountain under construction. It practically blends into the miniature mountains from Pinocchio's Village.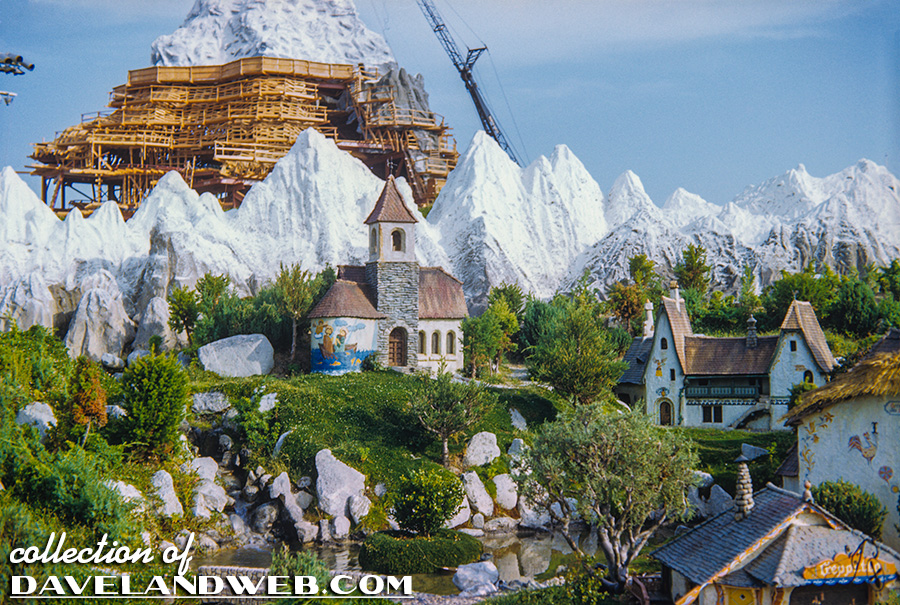 And the colorful attraction poster, followed by a vintage Matterhorn costume.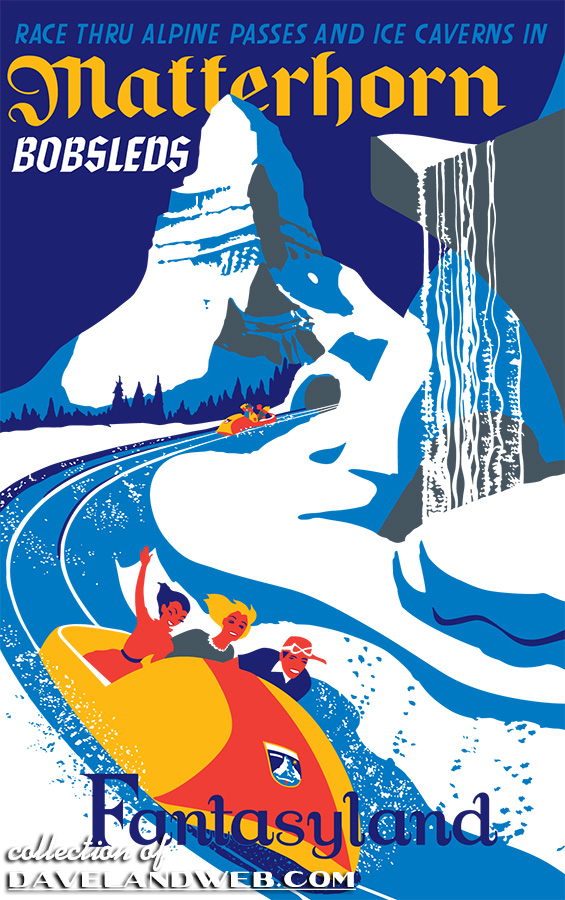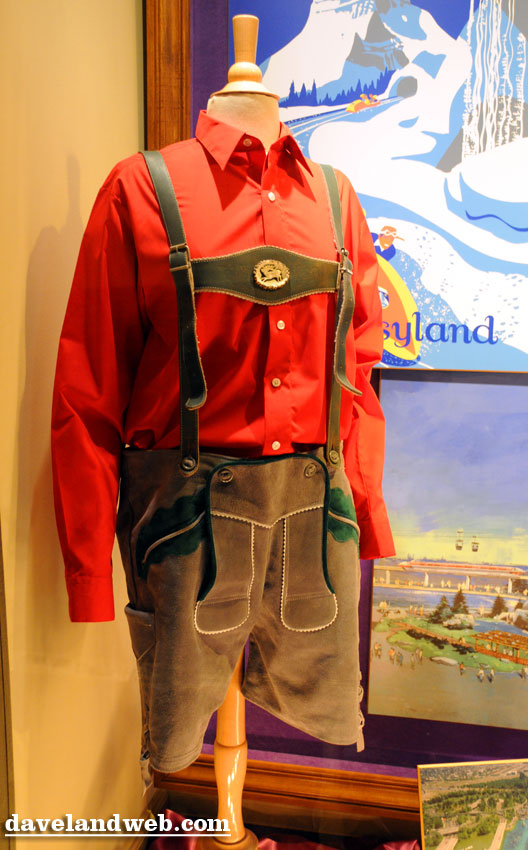 Opening day ceremonies on June 14, 1959 featured a lot of music & dancing: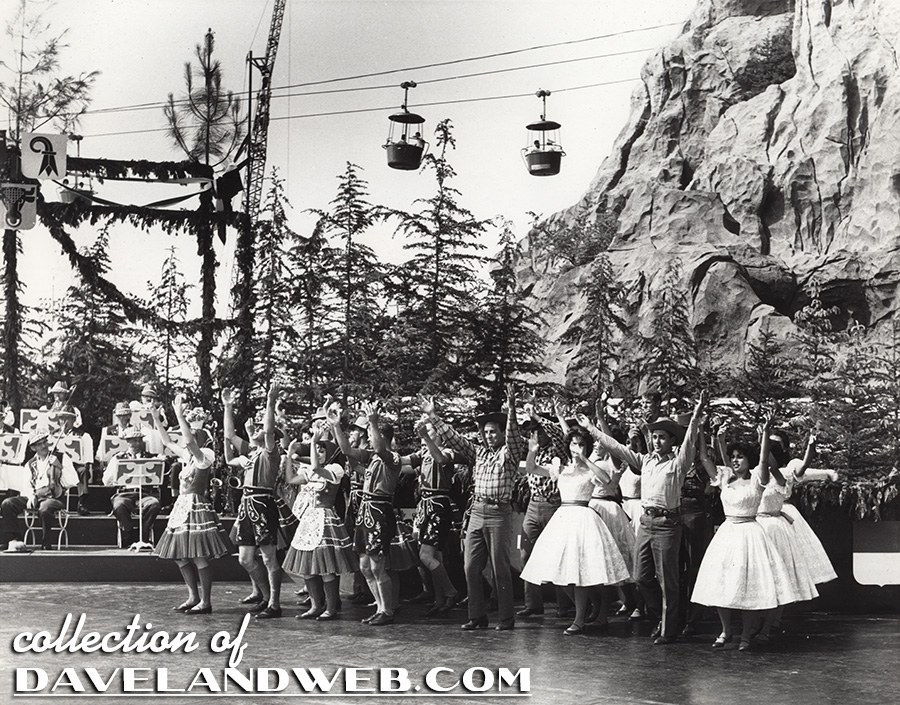 Come back tomorrow for colorful June 1959 photos of The Matterhorn. See more vintage & current Matterhorn photos at
my regular website
. Meanwhile in media-land,
"Sleeping Beauty,"
the Platinum Edition, is being released on 10/7, and boy is it a beauty (pun intended)!




The section of extras on the
Disneyland Sleeping Beauty Castle Diorama
is not to be missed!