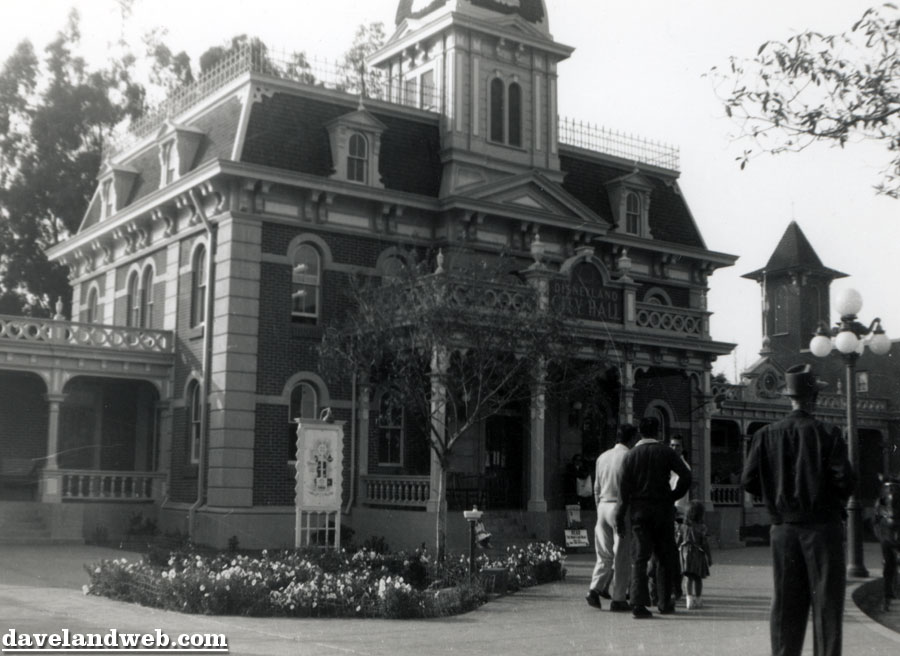 Continuing the October 1955 series, we work our way slowly up Main Street, beginning in Town Square, right in front of City Hall. Note the drinking fountain and chicken wire fencing. The horse-drawn chemical wagon is the mode of transportation for this visit to Disneyland, and Bekins is the official mover and shaker (so to speak).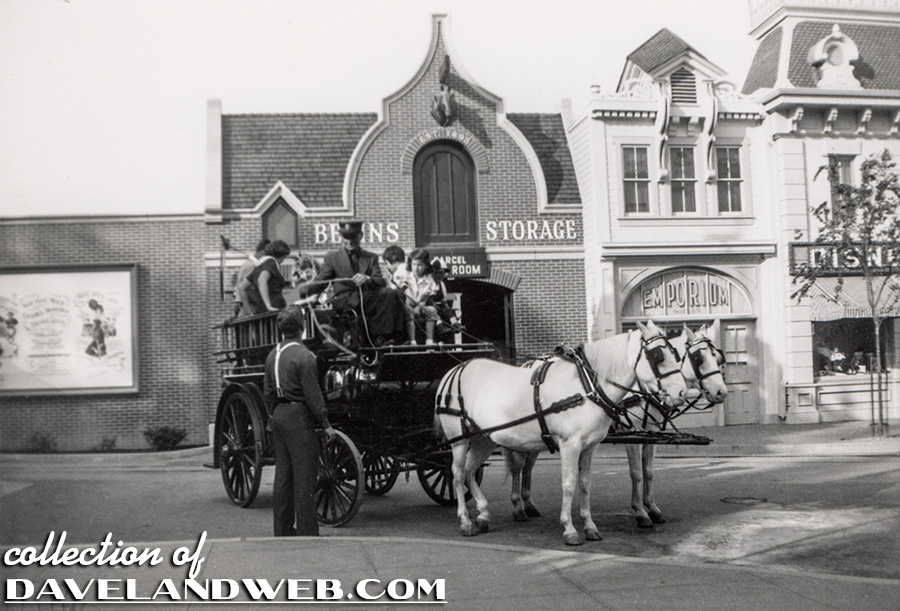 In this view, we see the Ruggles China & Glass Shop and that scandalous Intimate Apparel Shop, aka "The Wizard of Bras."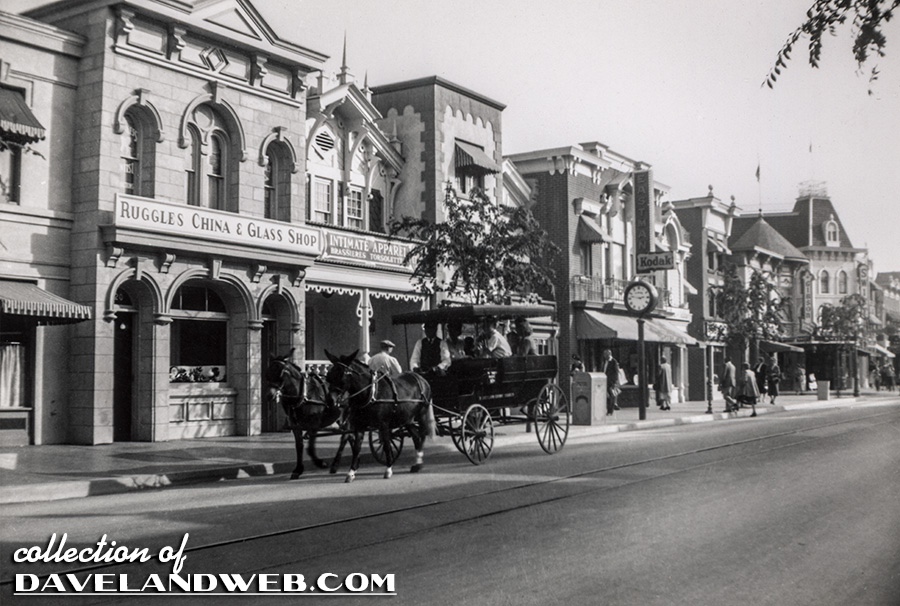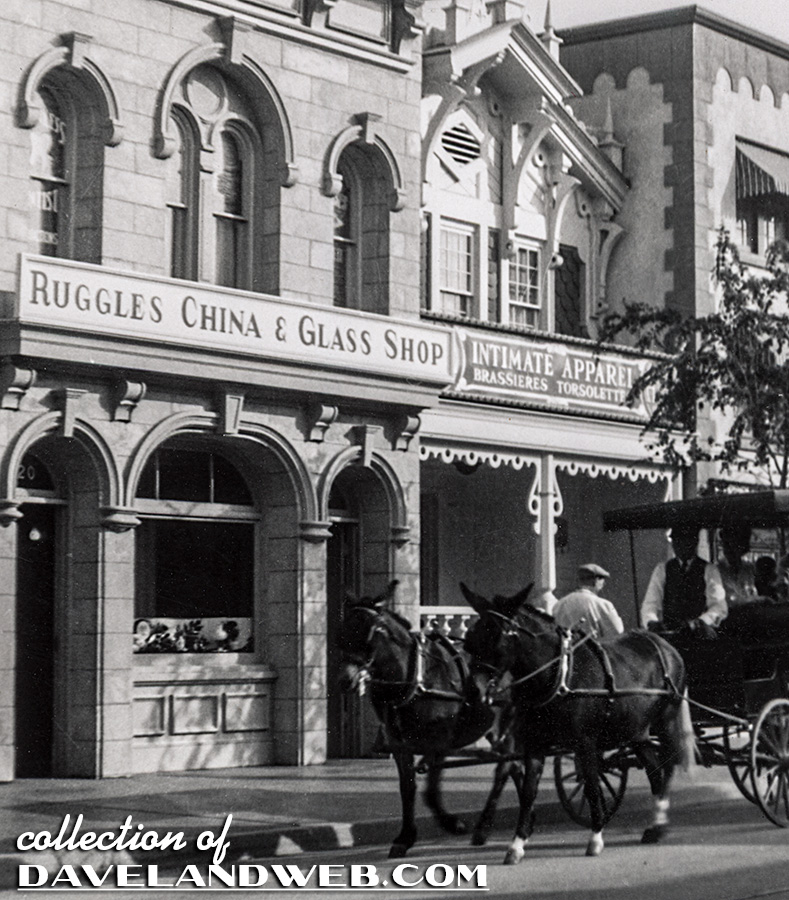 Our gal is still bundled up in this one taken in front of the Castle.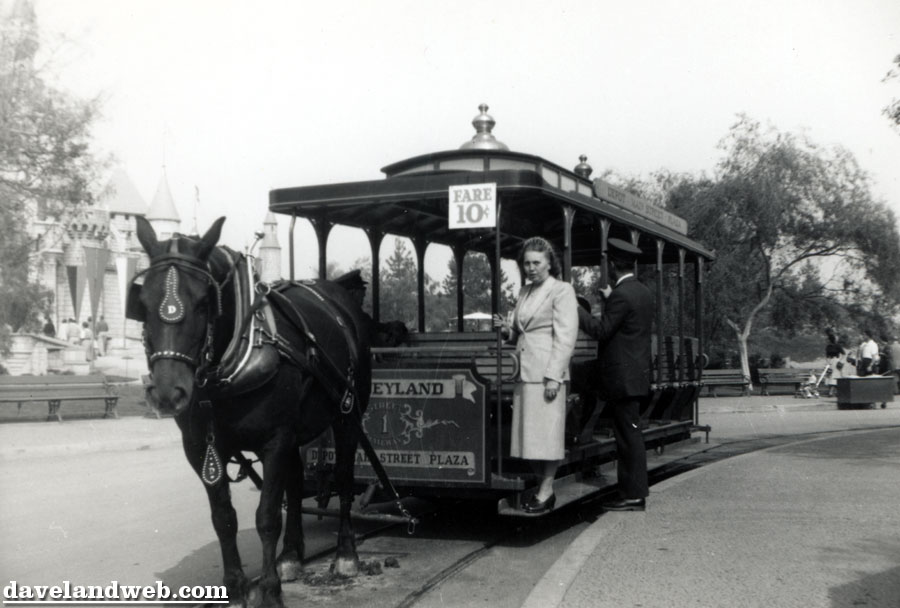 Could this shifty looking fellow be the reason she's all covered up?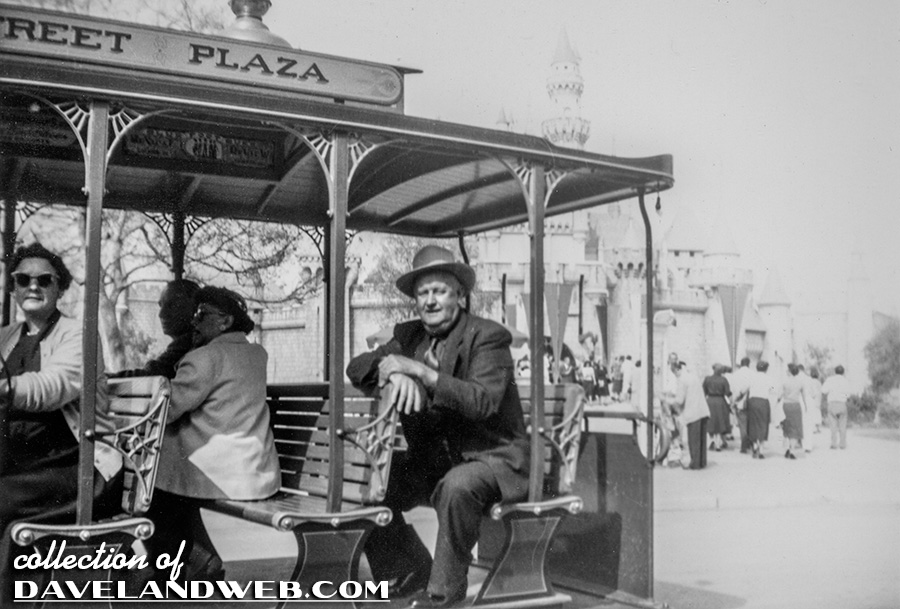 This whole Time Machine thing that you folks have been talking about has got me in a dither. It would be difficult for me to choose between Opening Day and a less crowded one a few months later which would obviously be more conducive to taking pristine photos. I think I'm going to have to sleep on that one. See more vintage & current Main Street photos at
my regular website
.