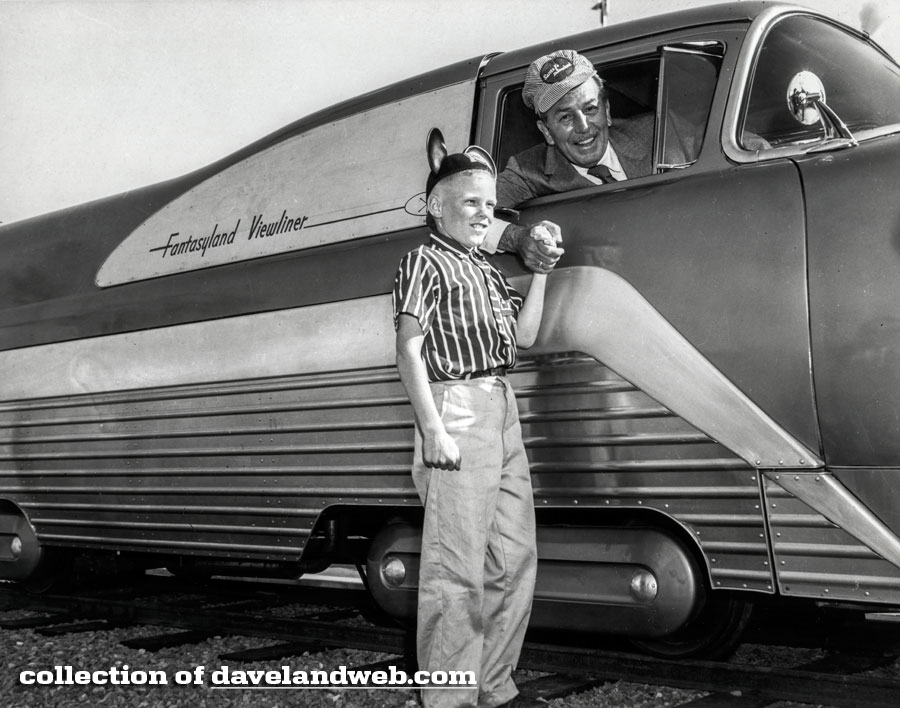 1959 was one of the most exciting years in the park, and even garnered its own TV Special, entitled "Disneyland '59." Today's entry into this series focuses on the Monorail. First came the Viewliner; as you can see from the photo, Walt was purty excited about this narrow guage miniature train, but as I have said before, it looked like a toy. Walt knew that this train was not going to be the wave of the future of transportation.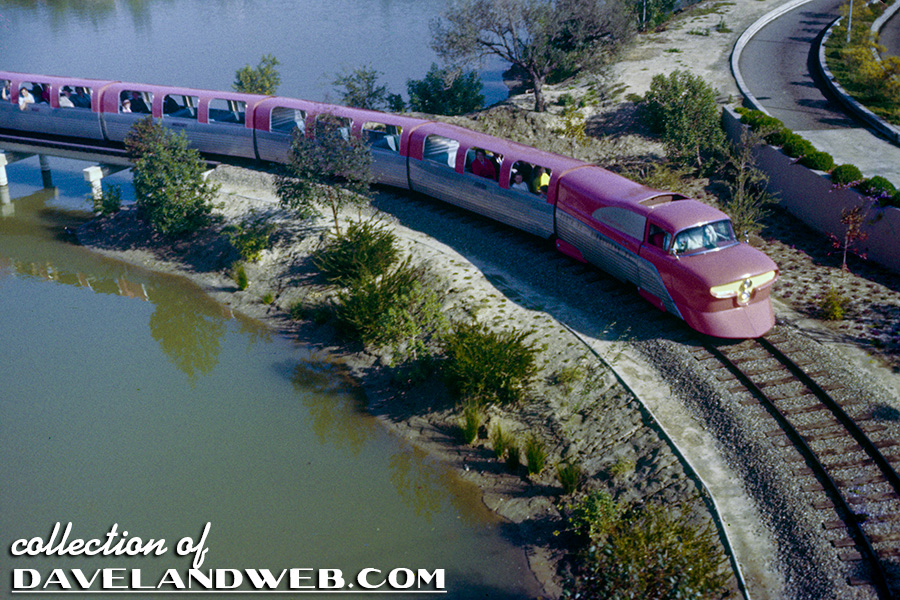 According to this drawing, the original Monorail would have hung from a beam rather than glide on top like it does today. From what I have read, Walt was not happy with this version.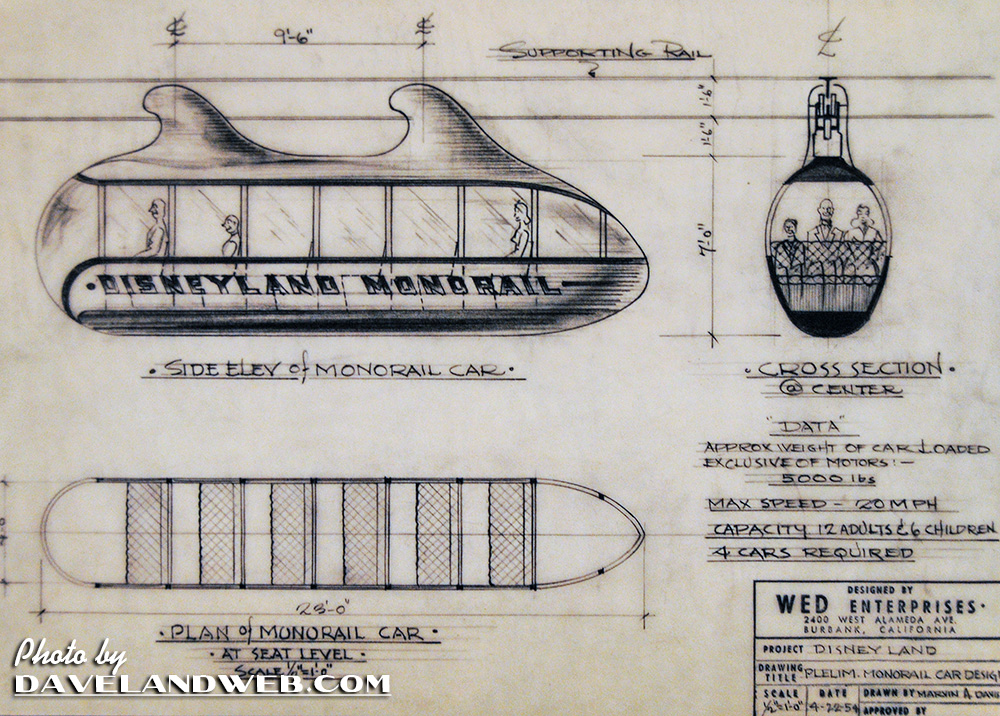 On a trip to Germany, he saw the Alweg Monorail in Cologne and realized that what he had in mind was actually possible: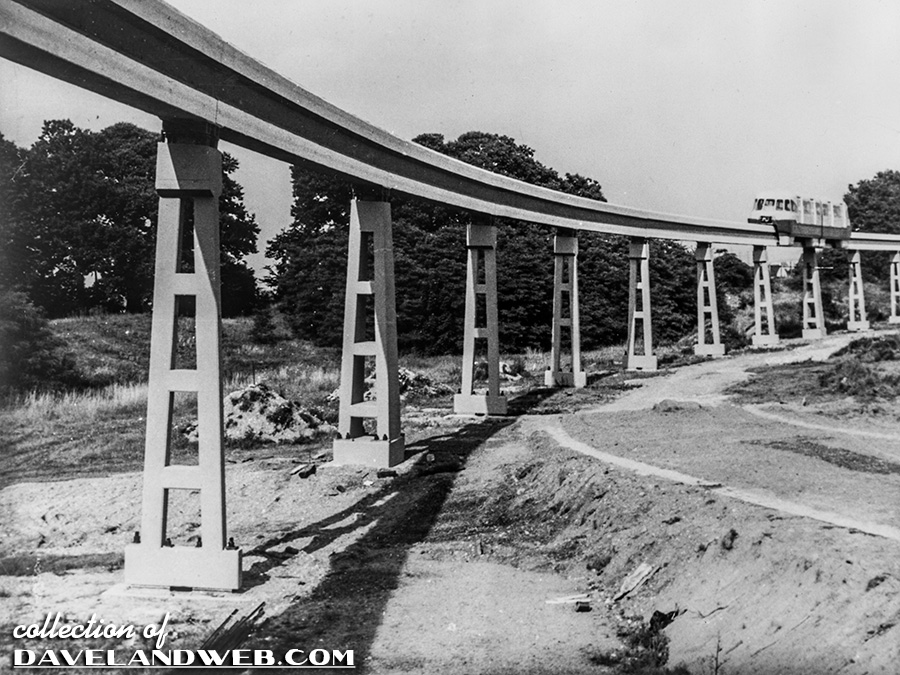 This John Hench rendering was more to his liking, and shows the Monorail that we all know and love today: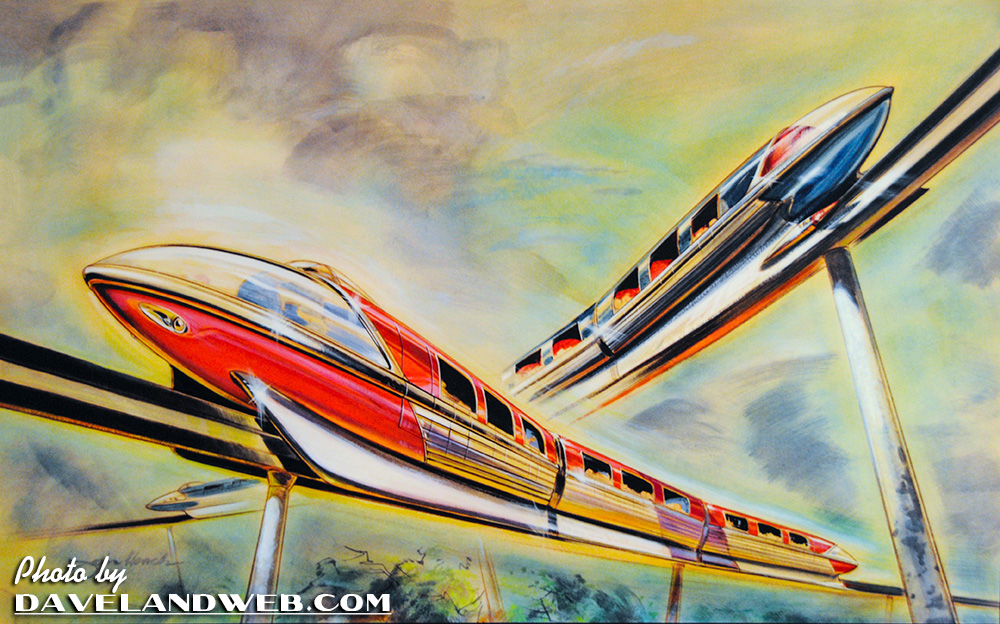 In this shot, you can see the construction of the track shortly before opening, as the workers rush to meet the deadline: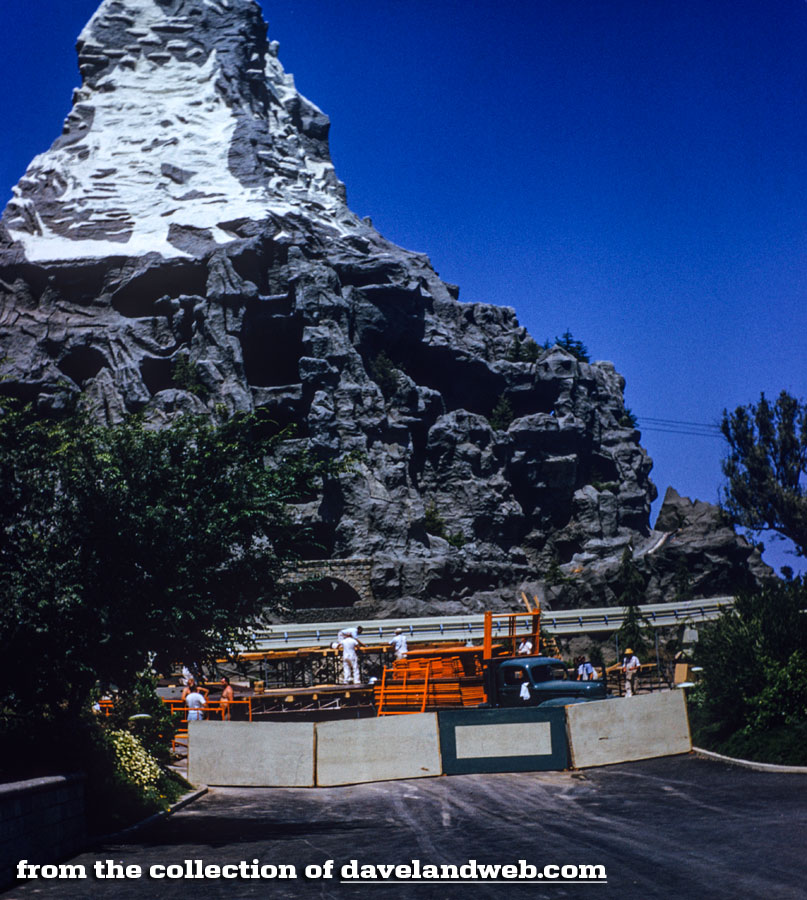 Walt truly believed that this mode of transportation was the wave of the future, and that city traffic would be greatly reduced when Monorails were installed. What I wouldn't give to see a Monorail installed here in Southern California to help alleviate the mess on the freeways! As a little tease for part 2 tomorrow, here is a gleaming image from June 1959, the opening month of the Monorail; it just doesn't get better than this, folks!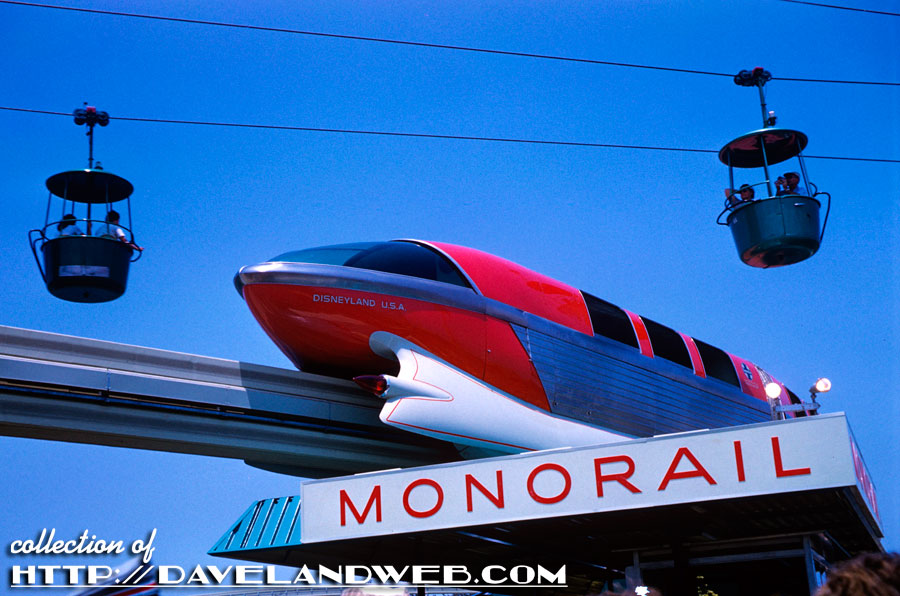 See more vintage & current Monorail photos at
my regular website
. Meanwhile in media-land, "Sleeping Beauty," the Platinum Edition, is about to hit the streets, and boy is it a beauty (pun intended)!




The section of extras on the Disneyland Sleeping Beauty Castle Diorama is not to be missed.