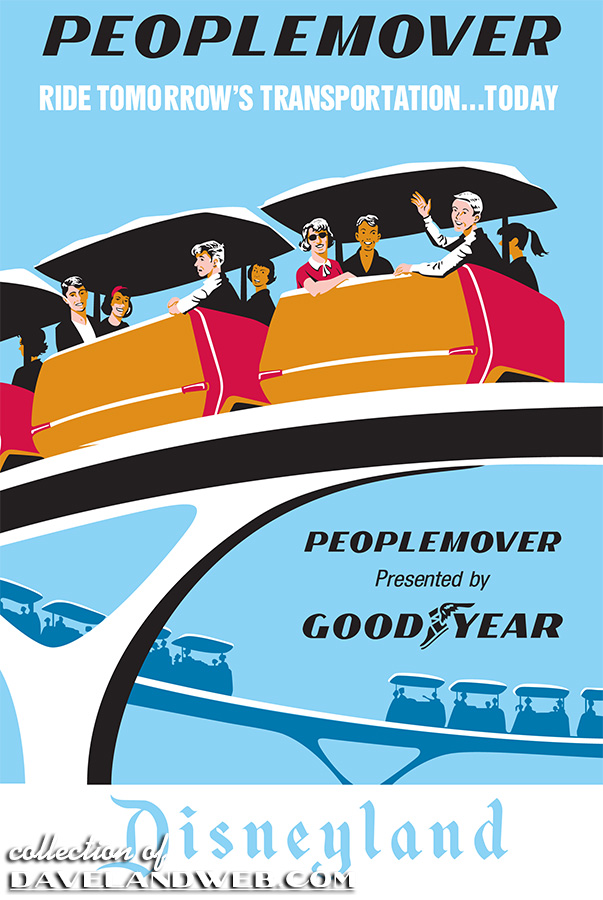 The results are in, and The PeopleMover is the most missed attraction at Disneyland in Anaheim. My guess was that Adventure Thru Inner Space of The Skyway would have taken the honors, but the people have spoken! So...today will be PeopleMover Day at Daveland, beginning with the original poster for this attraction. Unfortunately, The PeopleMover has not become the transportation of today just yet. It started out as the WEDway at the New York World's Fair of 1964/65, and morphed into what we now know as a form of transportation in Tomorrowland from 1967–1995. Goodyear was the sponsor for the entire 28 year run, which is purty darn good! Here are a selection of some of my favorite images that I own of the Peoplemover: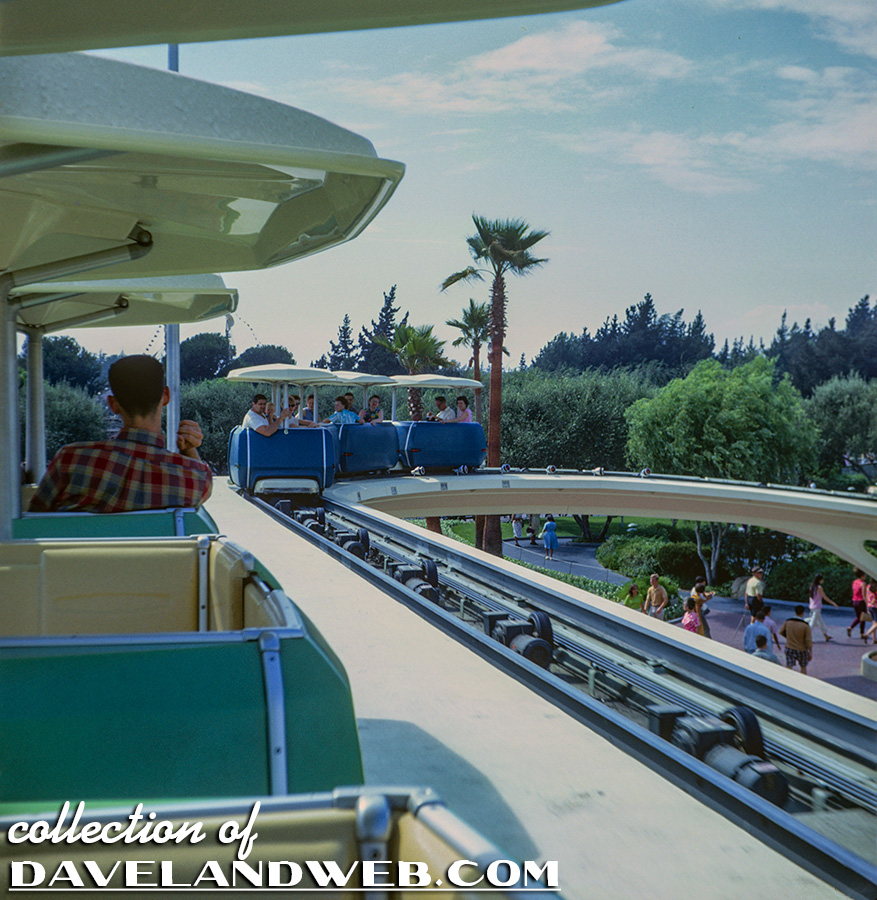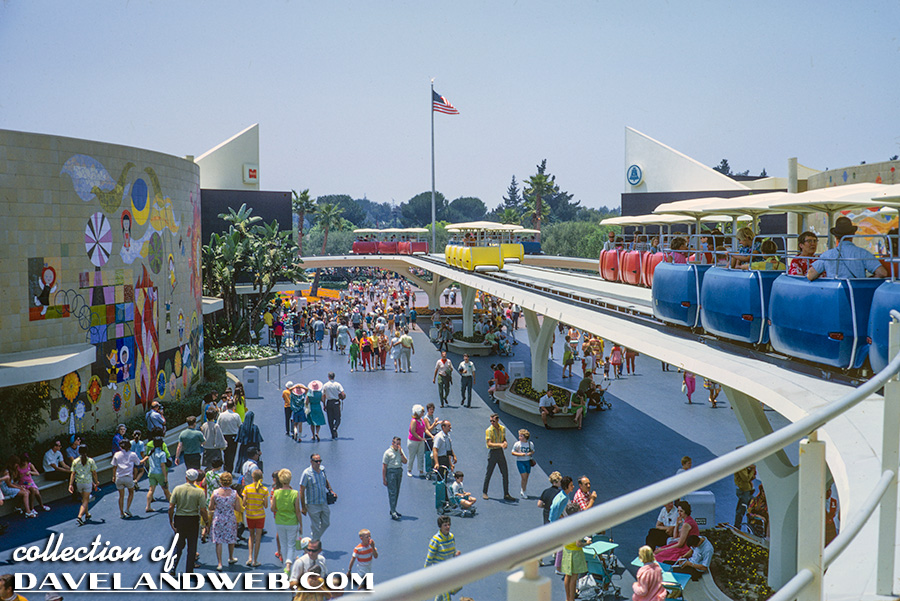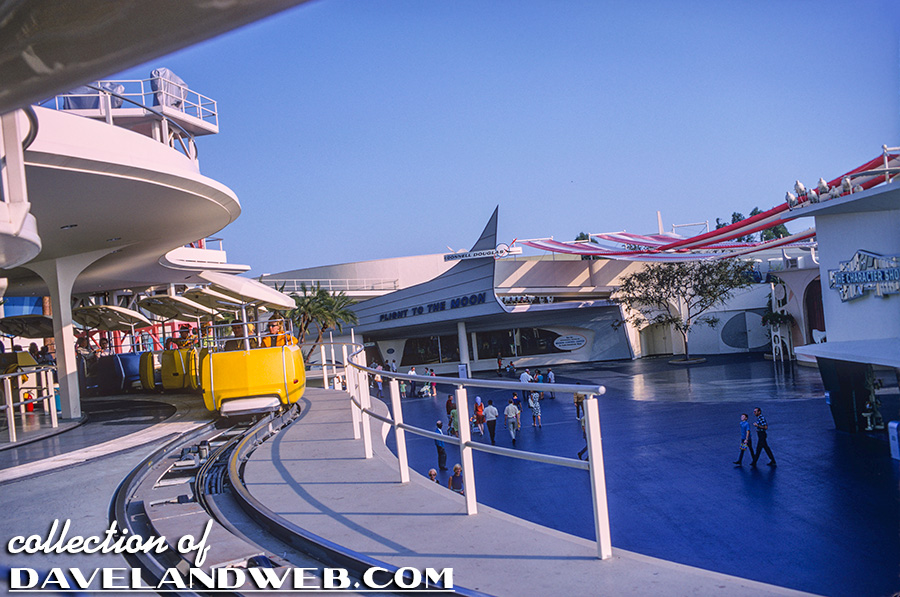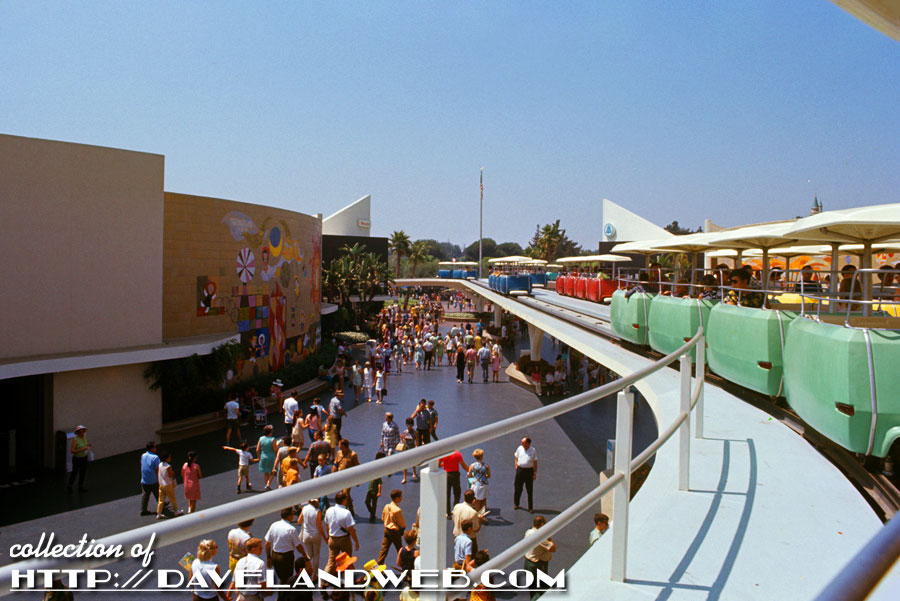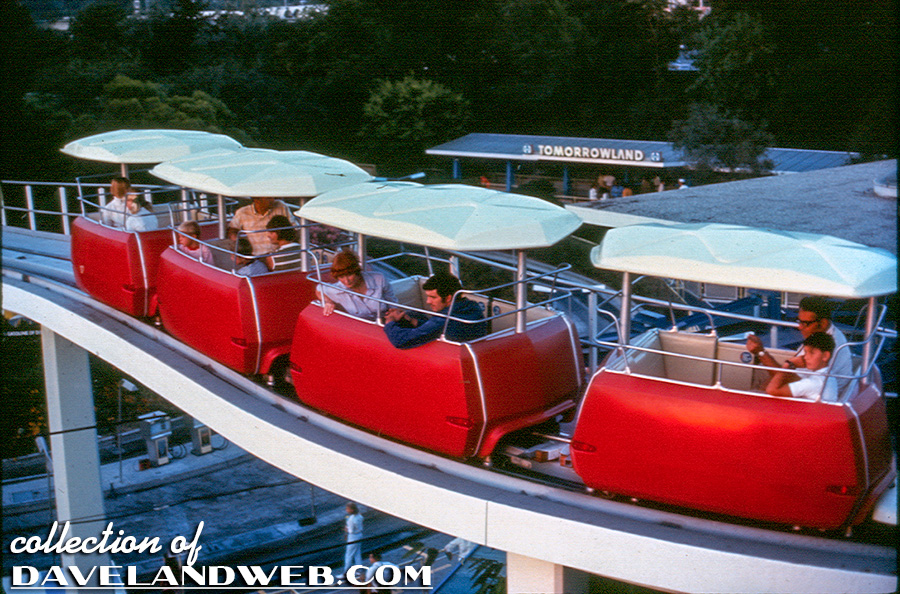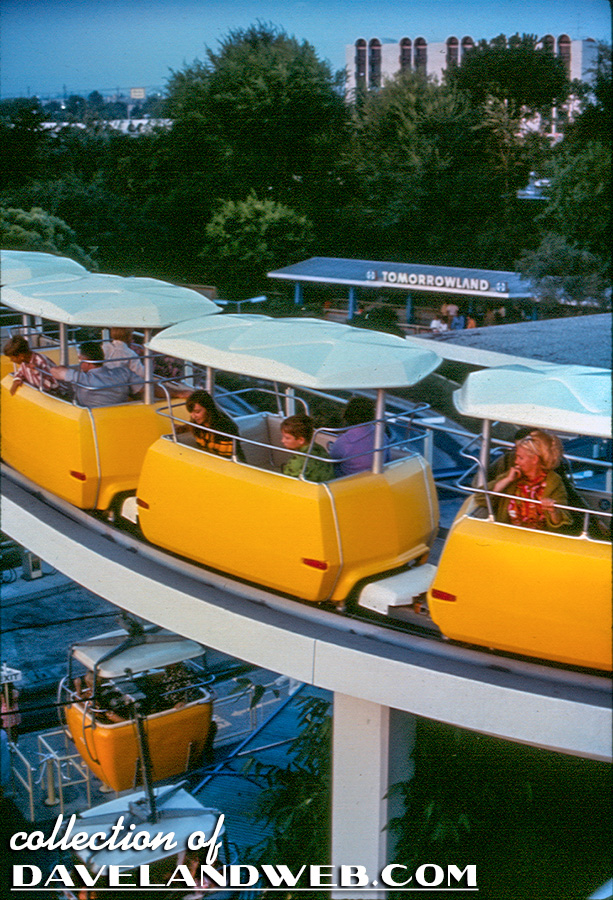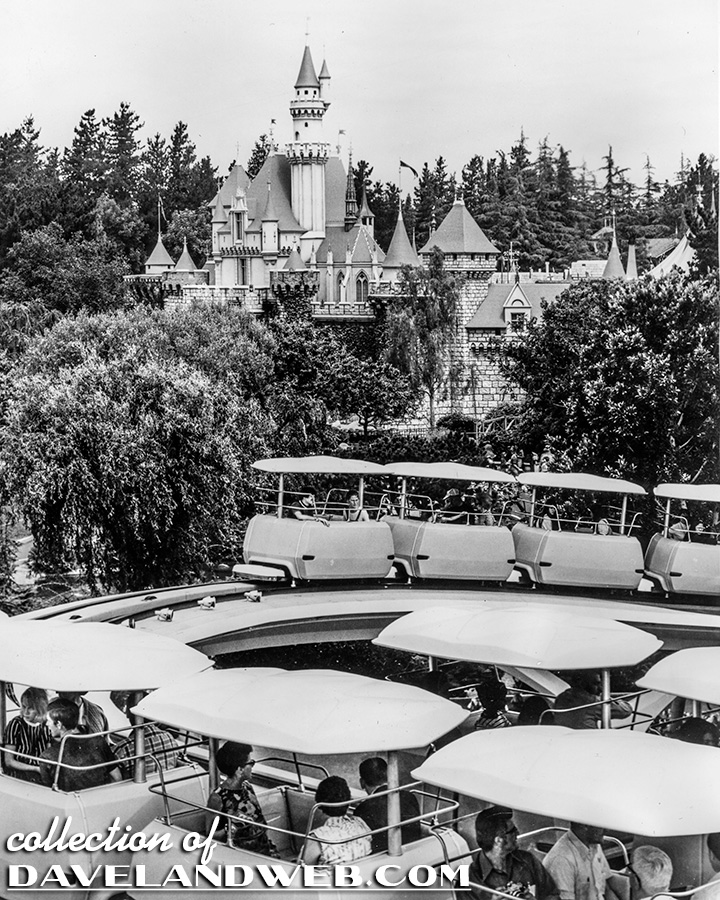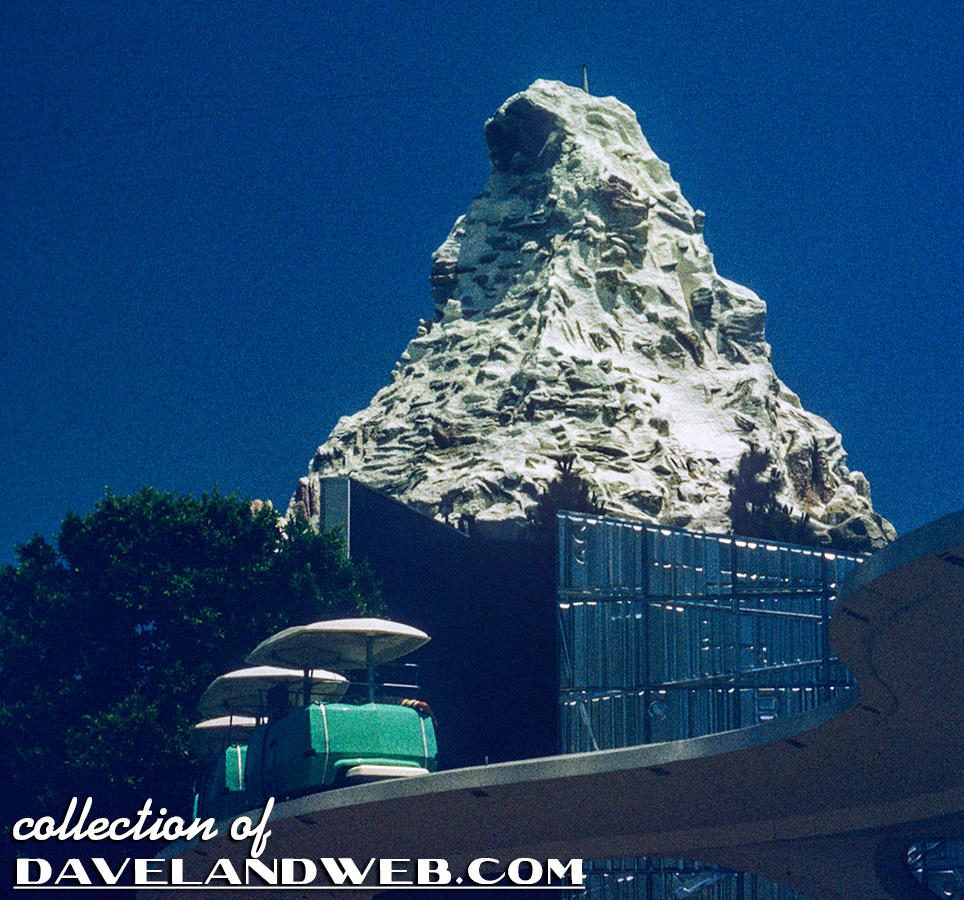 So what happened to the PeopleMover? In 1998, they were replaced by the mechanically troubled Rocket Rods, which (when actually running) were "high-speed" vehicles that zipped through Tomorrowland on the PeopleMover track. When working properly, the Rocket Rods were a 3 minute attraction, as opposed to the 16 minutes it took the PeopleMover to complete the same course. Rocket Rods broke down frequently, as the PeopleMover track was not designed for a high-speed attraction, and finally closed in September 2000. Rumors have continued to be posted about the PeopleMover coming back in some form or another; so far, nothing concrete (no pun intended ) has materialized.
See more Disneyland PeopleMover photos at
my regular website
.