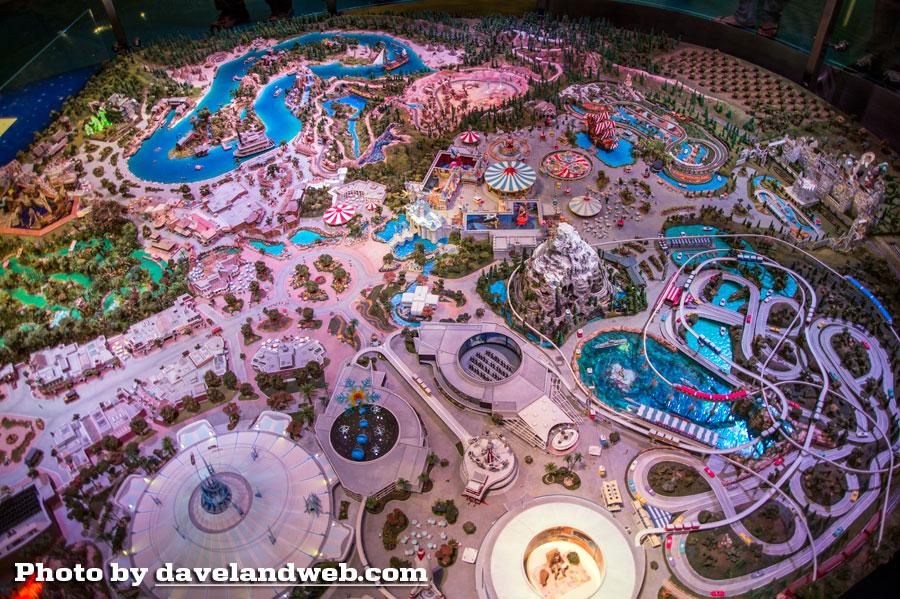 The Disneyland model is one of the most talked about exhibits at the Walt Disney Family Museum. Instead of being a literal model of Disneyland at any one period, it represents the "ideal" Disneyland, featuring some of the most beloved attractions all at once. You are able to see through the top of the Carousel of Progress building and view the attraction itself: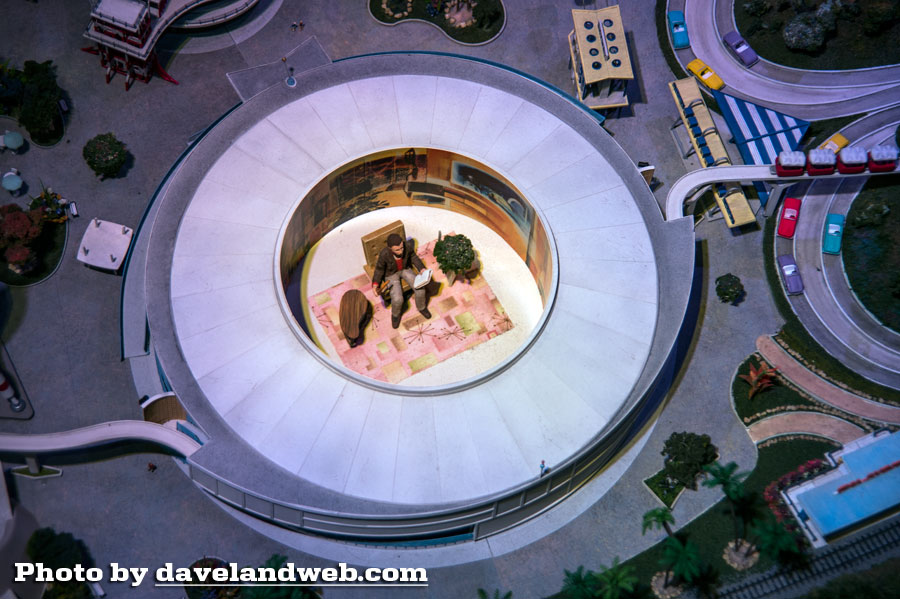 Fantasyland sports the Tournament façades that graced the fronts of the dark rides during Walt's Day; these buildings have also had their roof removed allowing guests to view a representative scene: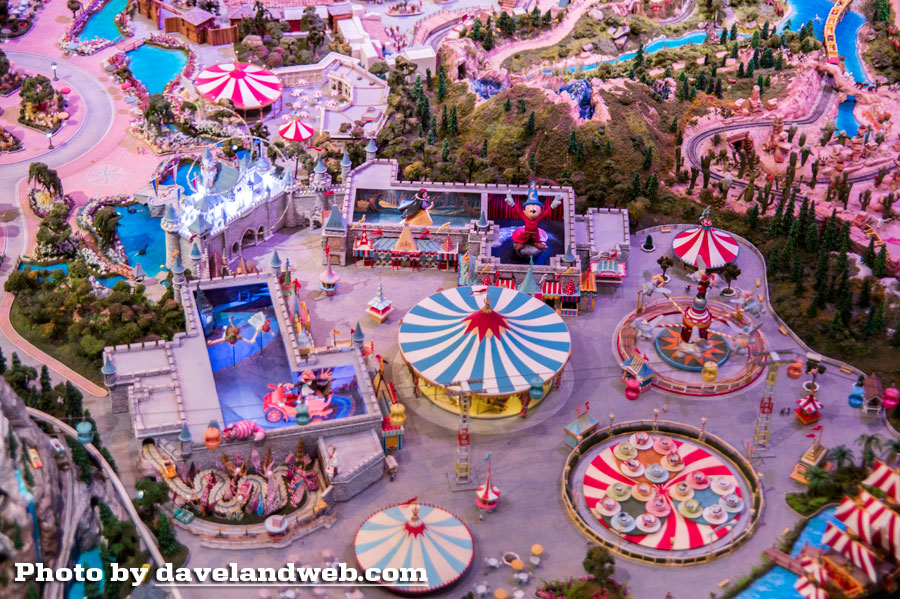 The Chicken of the Sea Pirate Ship is back in Fantasyland: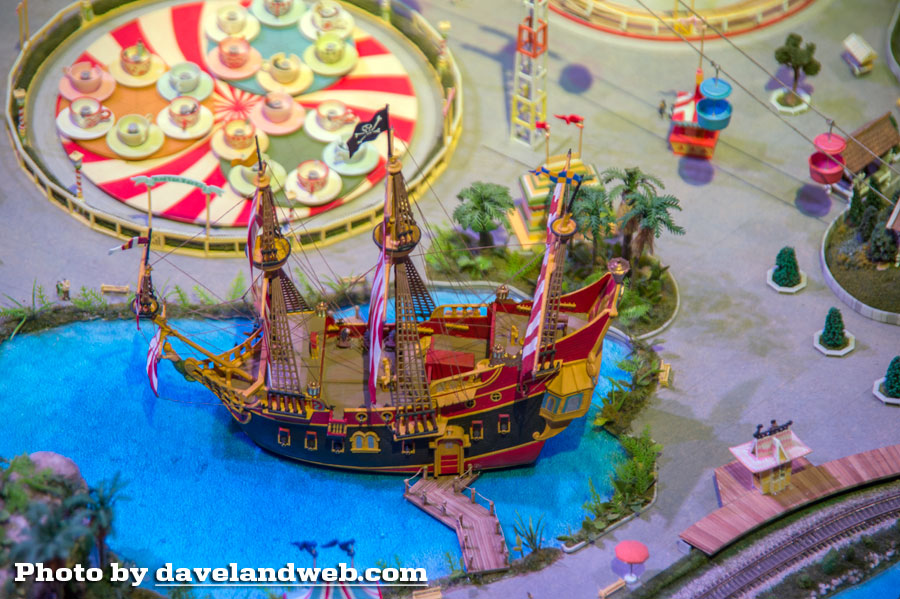 and so is Skull Rock—hooray!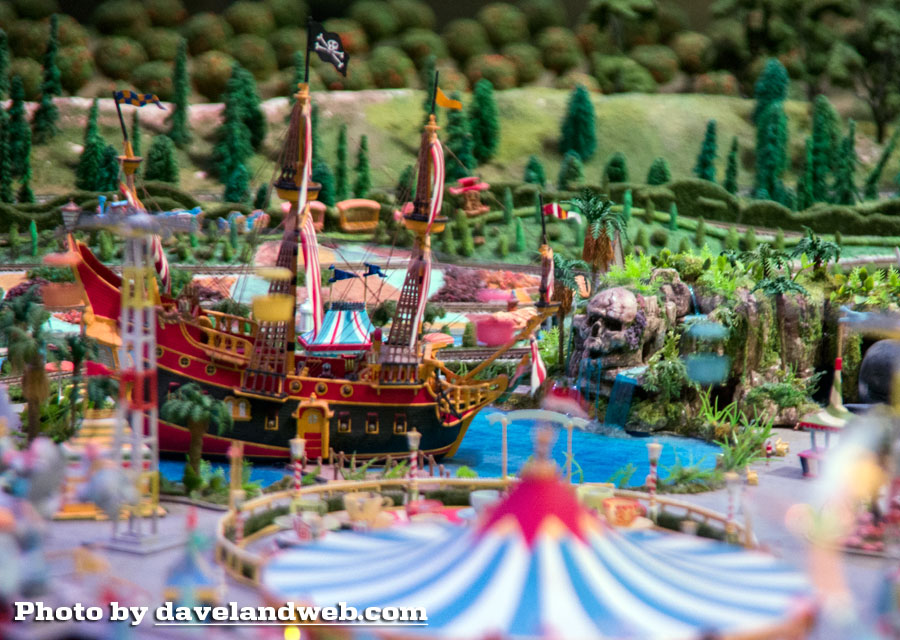 The Indian Village is on the banks of Frontierland: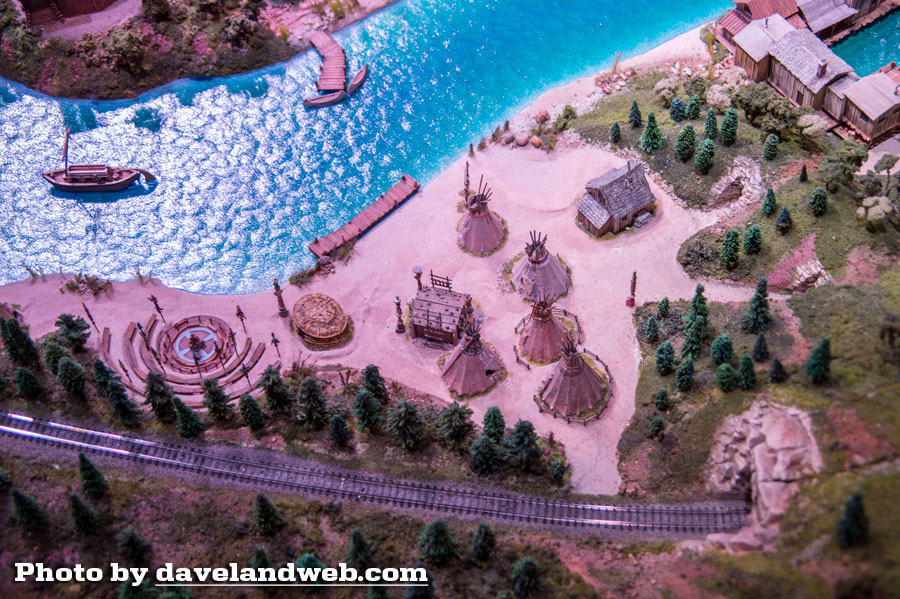 And New Orleans Street has Aunt Jemima's Kitchen, not Riverbelle Terrace: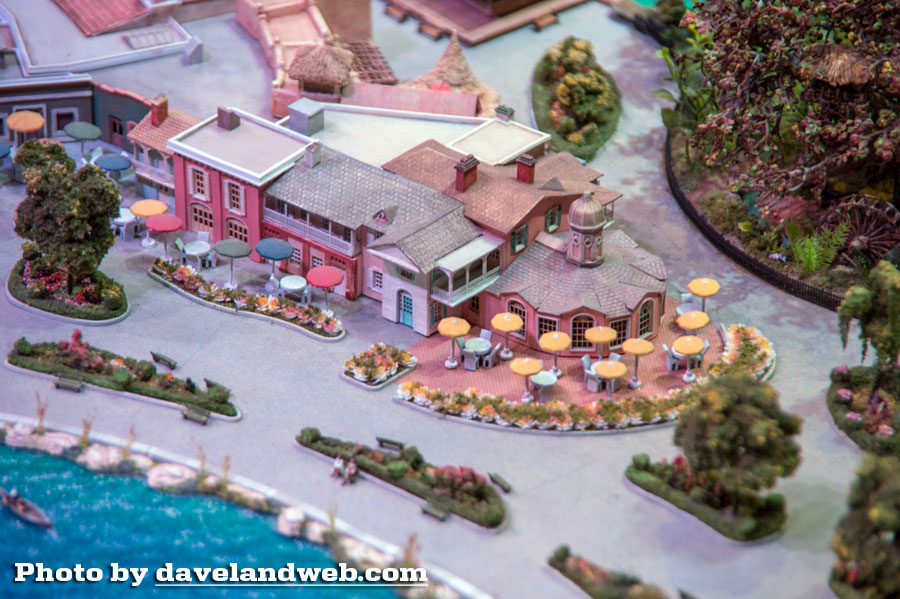 New Orleans Square has been included, with a nice open view of the Pirates of the Caribbean attraction. The Hitchhiking Ghosts have been placed on the outside of the attraction; their eerie green glow calls attention to them: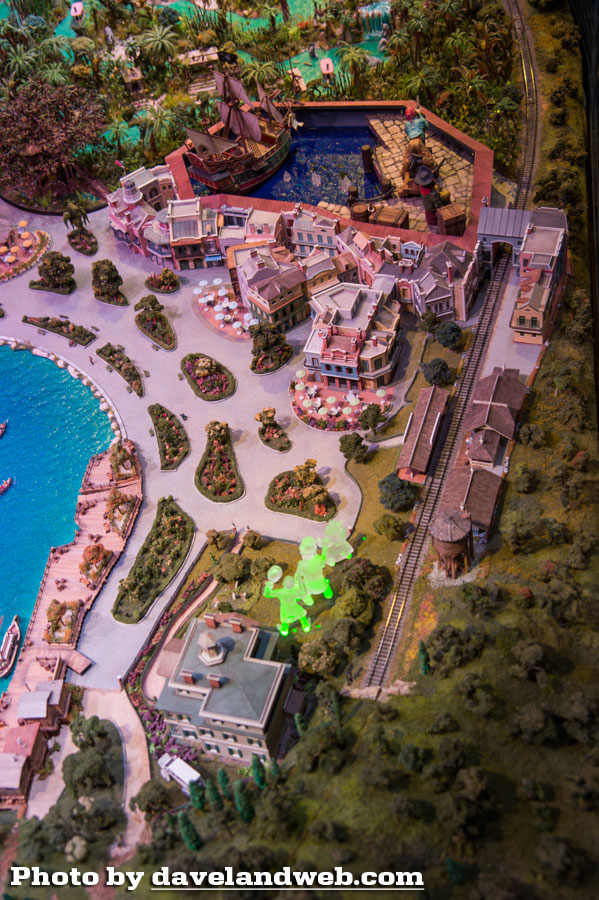 A shot down Main Street; I was surprised that the attraction posters were not put out front; however, the color scheme of the Bank and the façade for Bekins match the original style: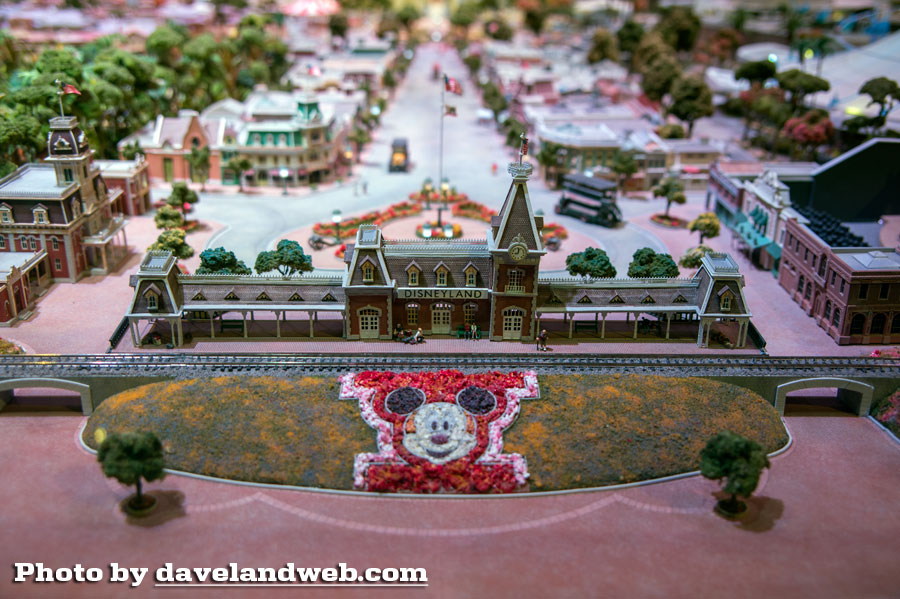 Another view of Tomorrowland: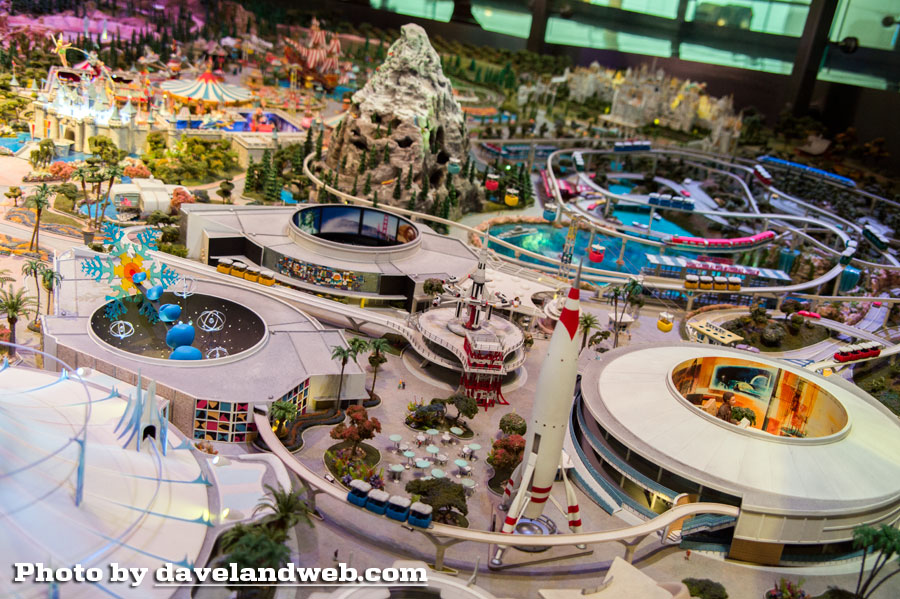 In Frontierland, there's no Big Thunder Mountain, just the classic Nature's Wonderland attraction: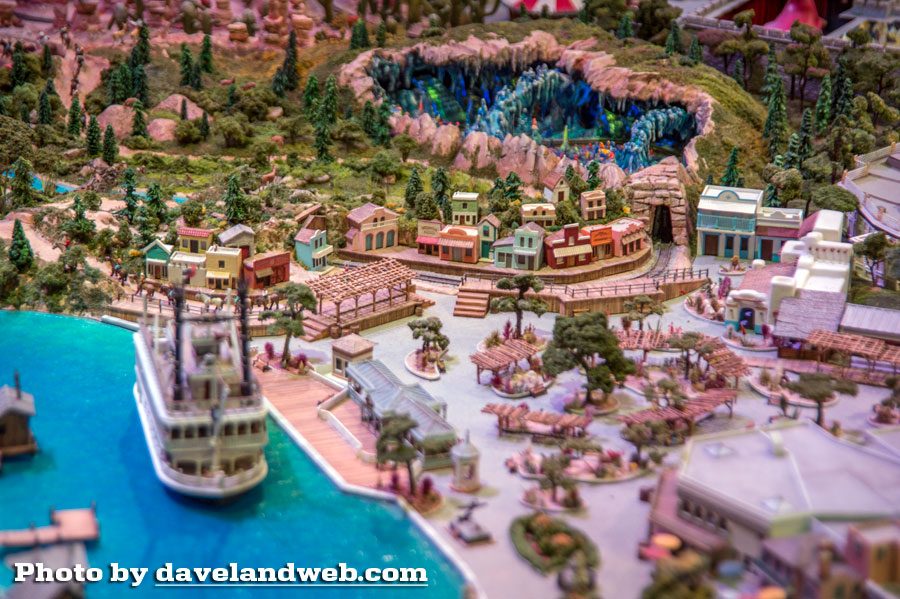 Zooming in, you can see this cutaway of the Rainbow Caverns section: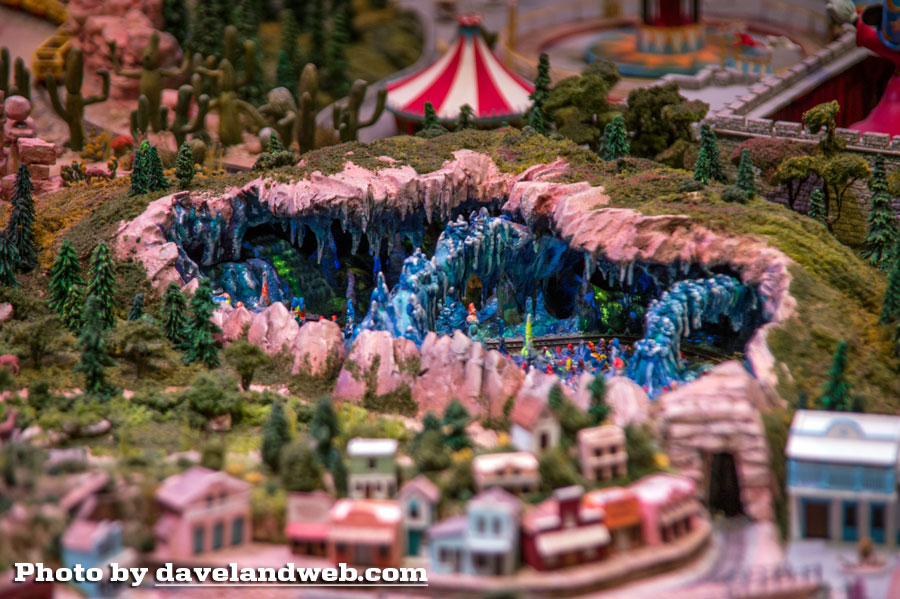 The PeopleMover is visible in the foreground of this shot of the small world attraction: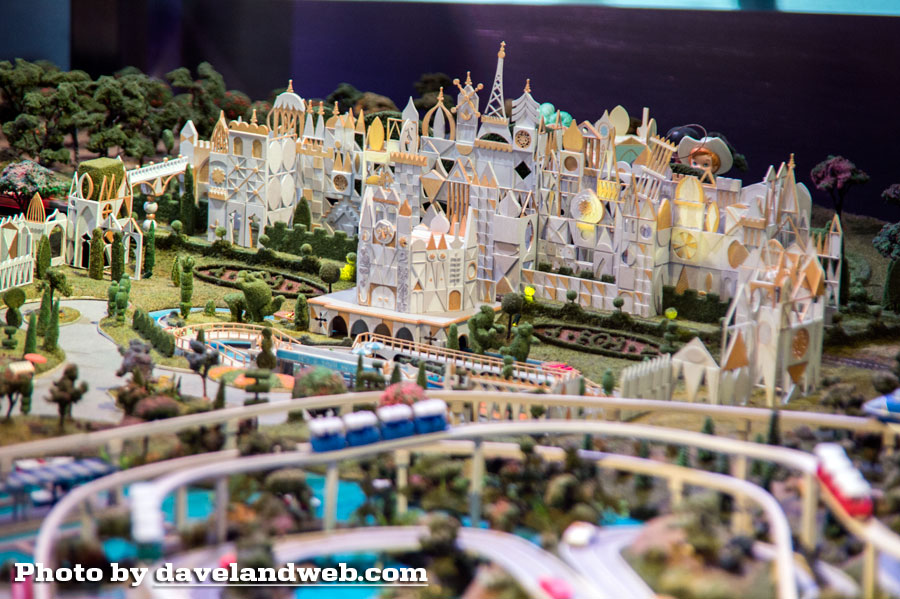 Shortly after seeing this, the exhibit wraps up with a few tales about the projects that Walt was working on during his last days. After going through the entire museum and learning so much about the man and his family, it is hard to avoid getting emotional when reading about his passing.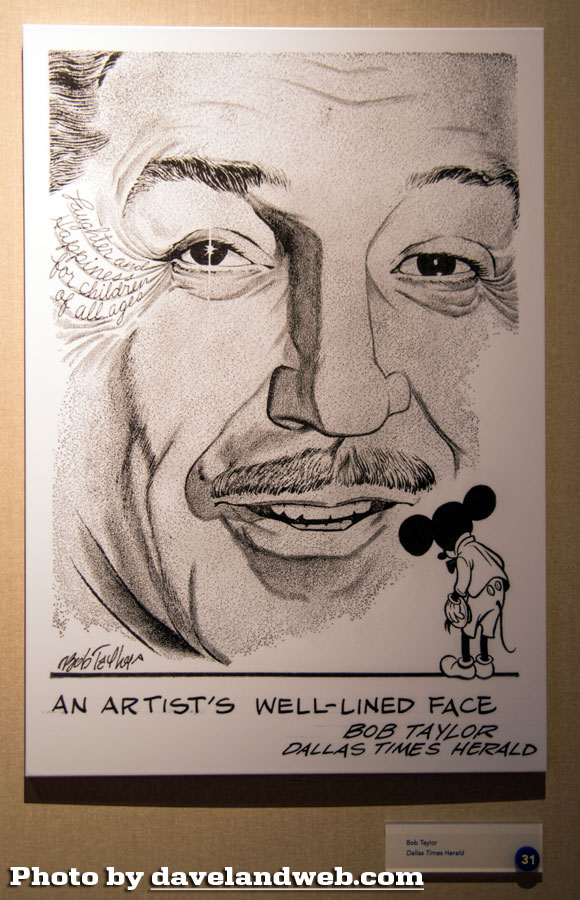 Still, the final panels are both celebratory and uplifting: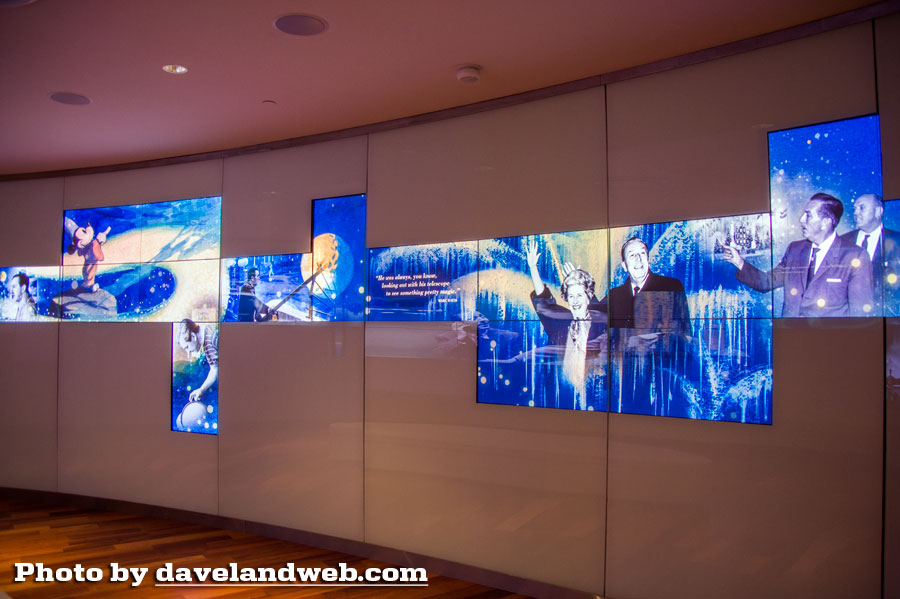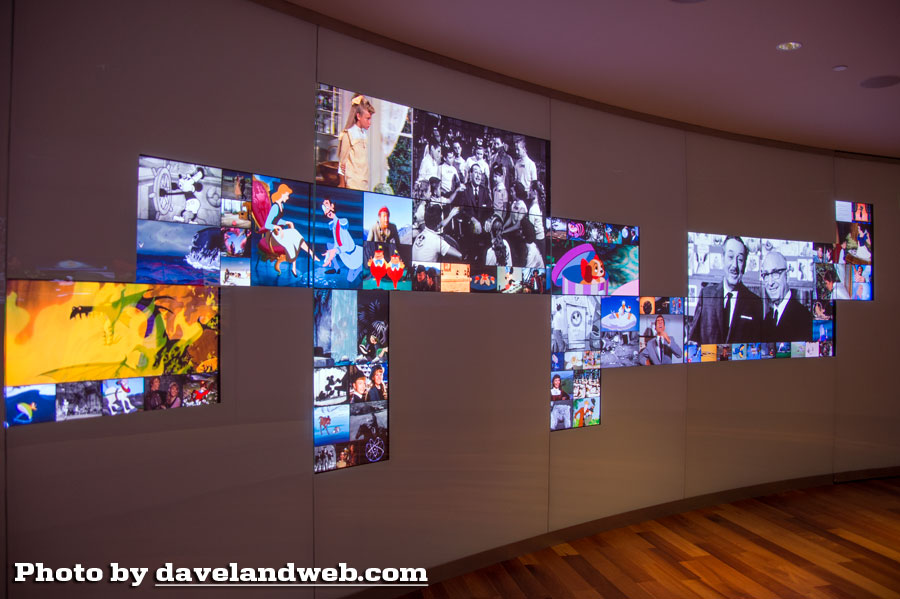 Surely by now you are interested in seeing the museum in person; if so, go to the
Walt Disney Family Museum website
to plan your first visit.
See more Walt Disney Family Museum photos (especially more shots of the Disneyland model) on my
WD Family Museum web pages.