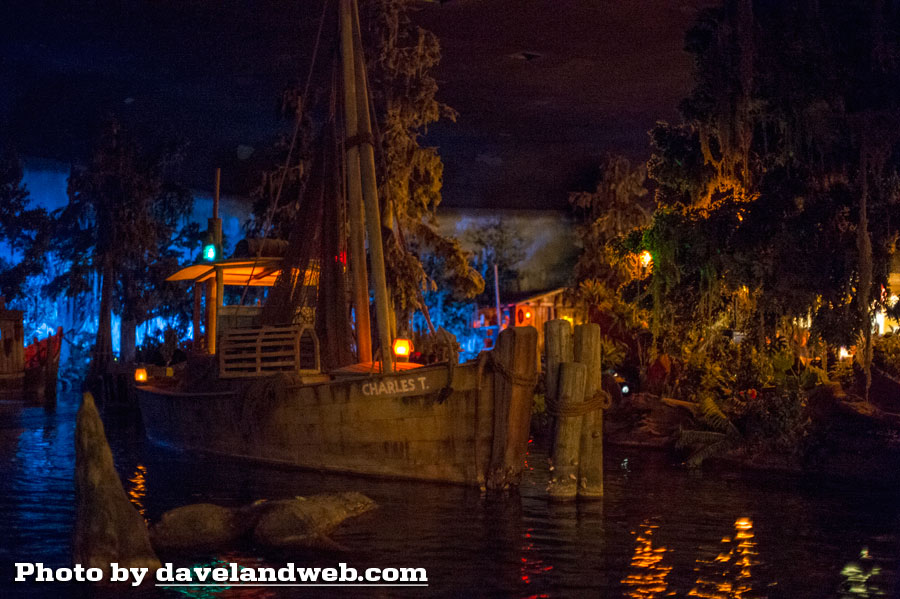 Rarely do I go to the park without riding Pirates of the Caribbean at least once, so here are the fruits of this visit's journey. Sailing through the Blue Bayou with the crickets and the glow of the restaurant is so peaceful; it definitely does not prepare you for what is up ahead.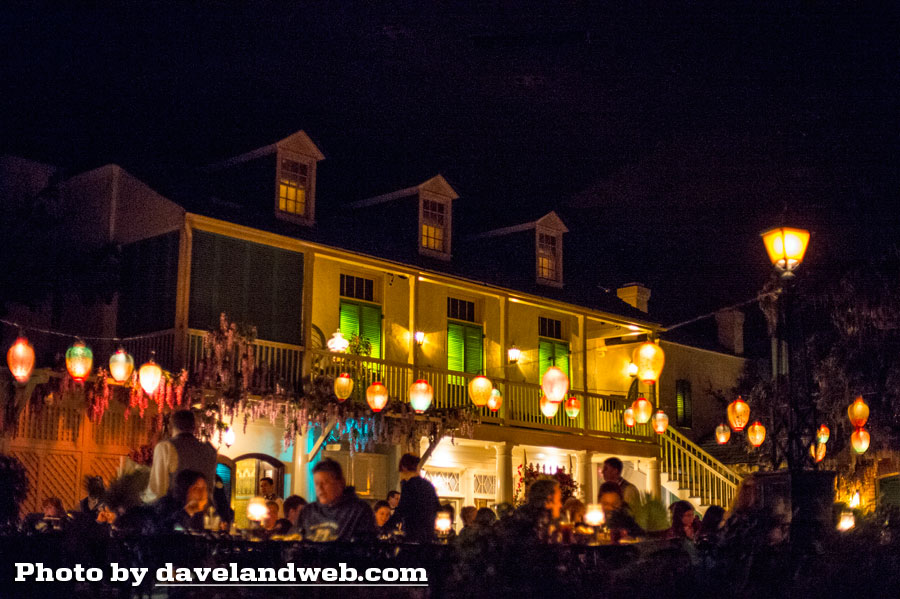 The Jolly Roger talking skull is your first taste of danger!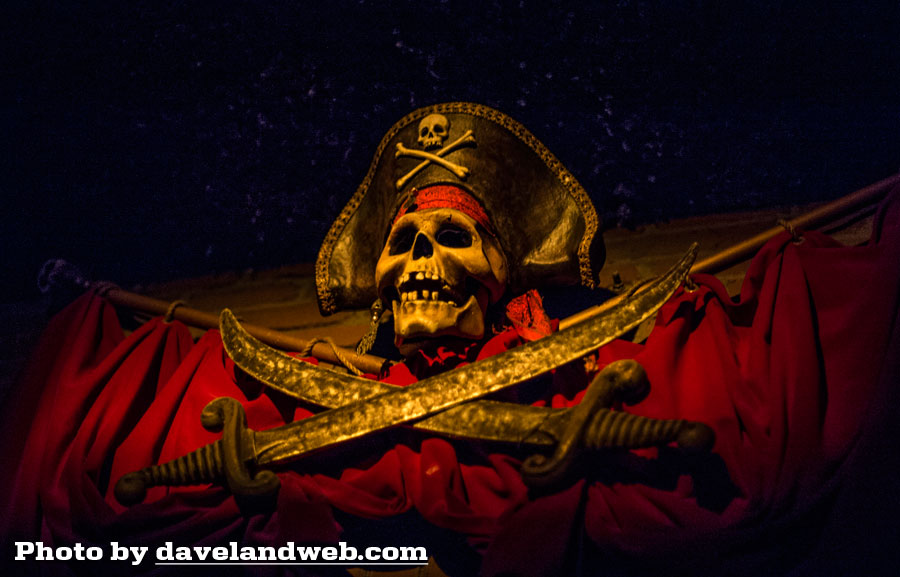 After the descent down below, these pitiful skeletons are frozen eternally in their final poses.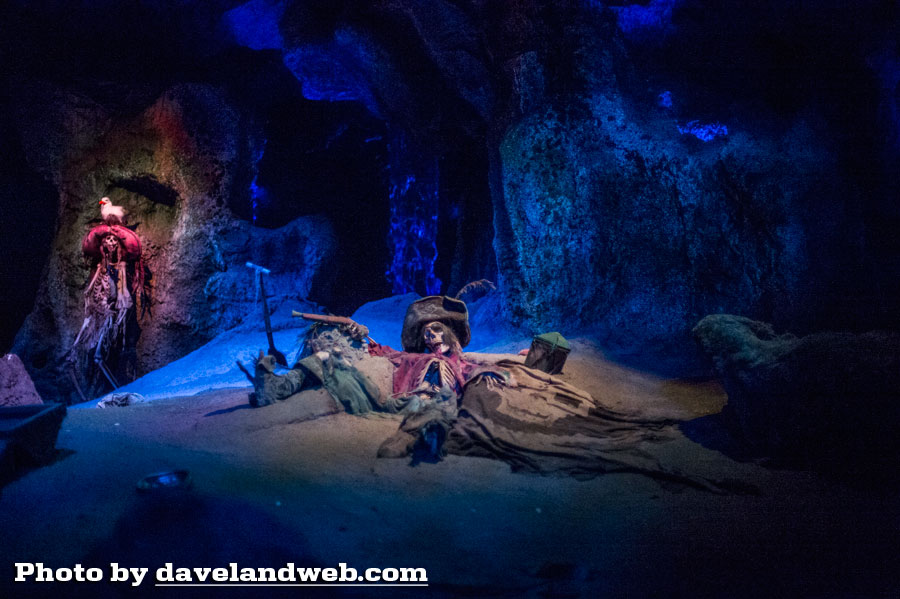 The set designers seem to have gone a little overboard on the cobwebs here.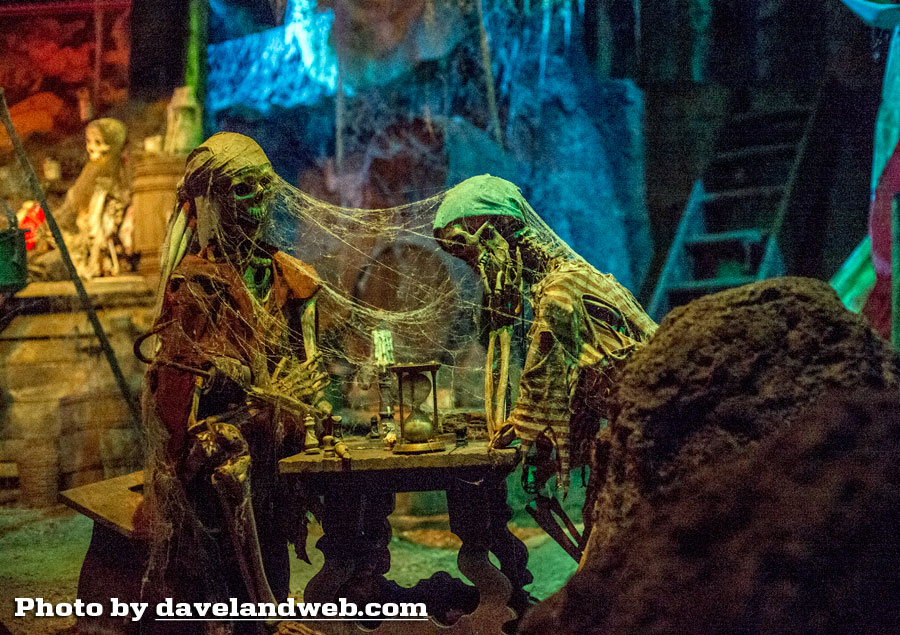 Oh, to get out of the ship and see this painting up close!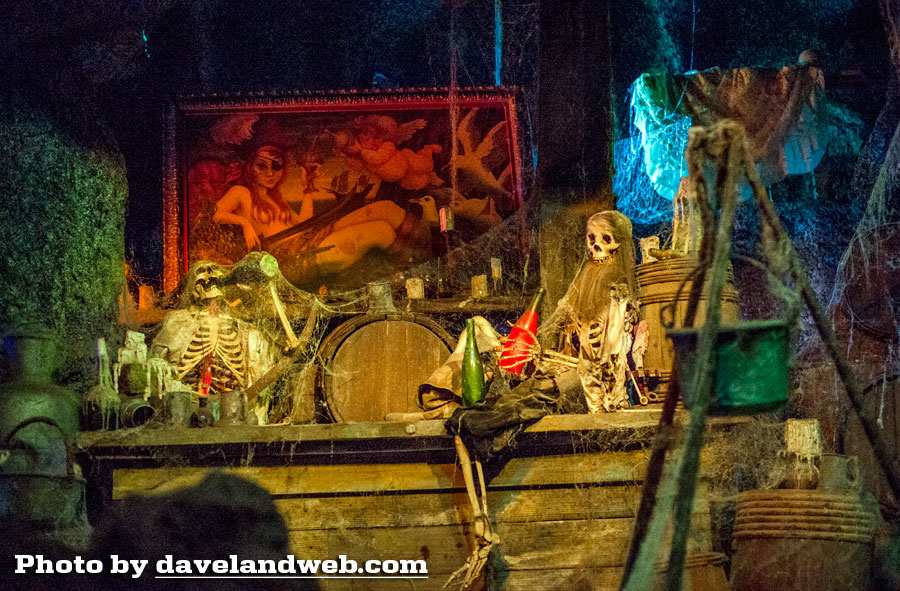 This mist effect has divided POTC fans; I can't say that I am affected either way.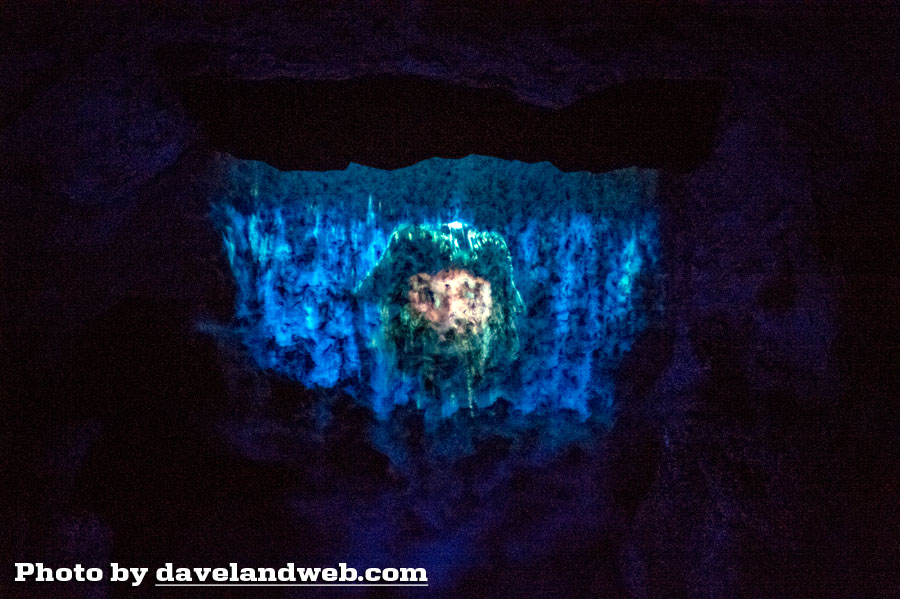 However, I always did feel like there was a bit of a lull between the Captain's Quarters and the Wicked Wench scenes.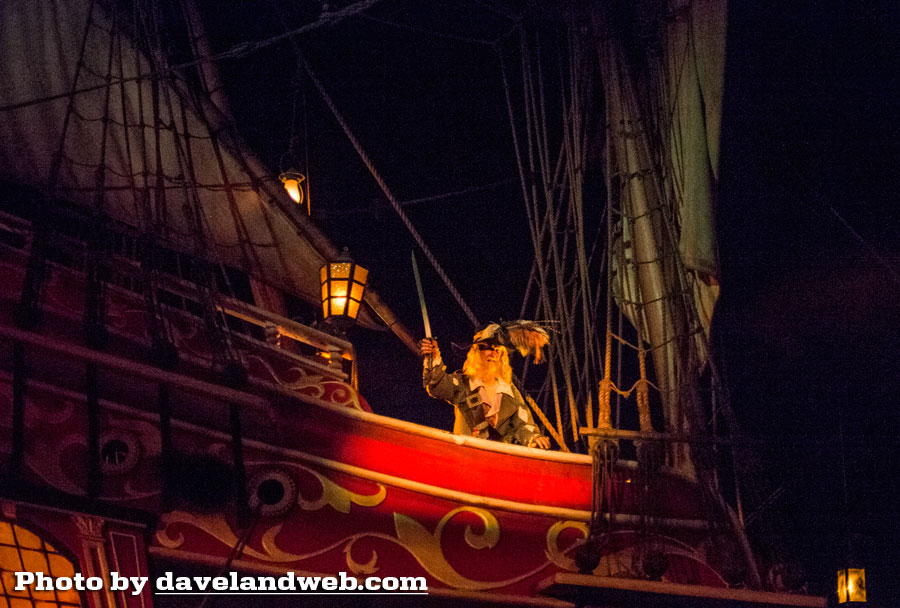 Poor Carlos!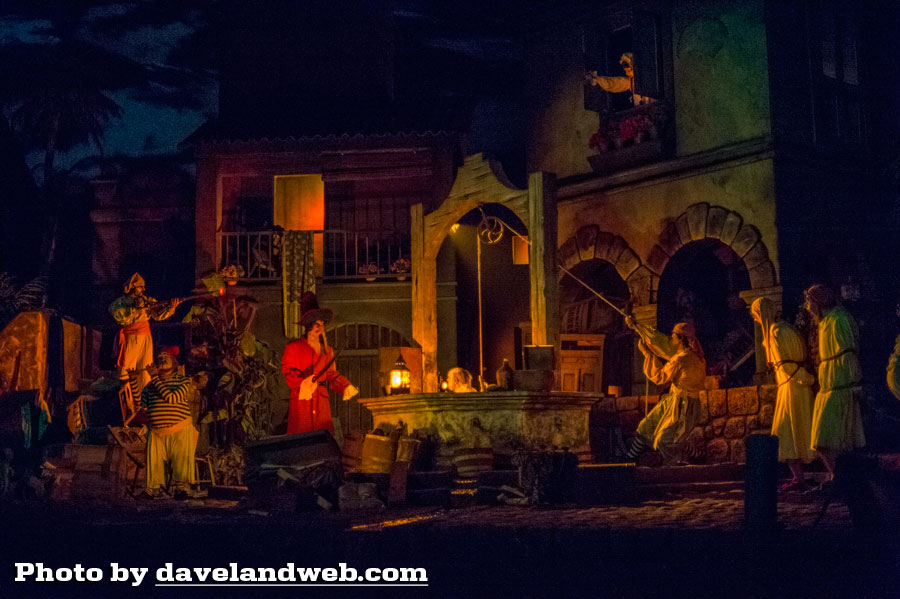 I hope he's not in a well with sulfur water!
Jack Sparrow looks very blasé here.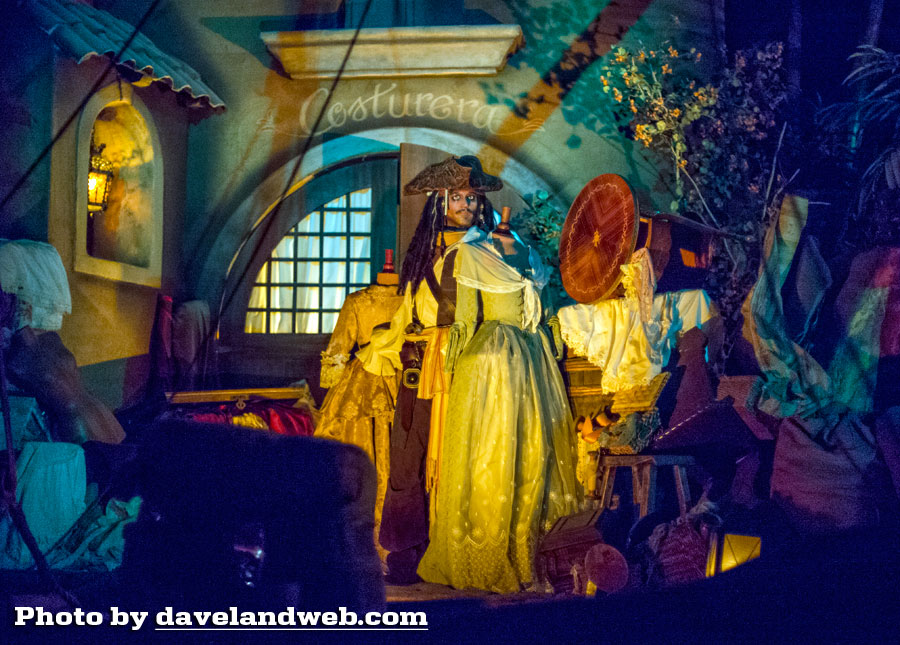 Since I was on the right-hand side of the boat, there are no Auctioneer or Red Headed Wench photos for today; only those of the onlookers.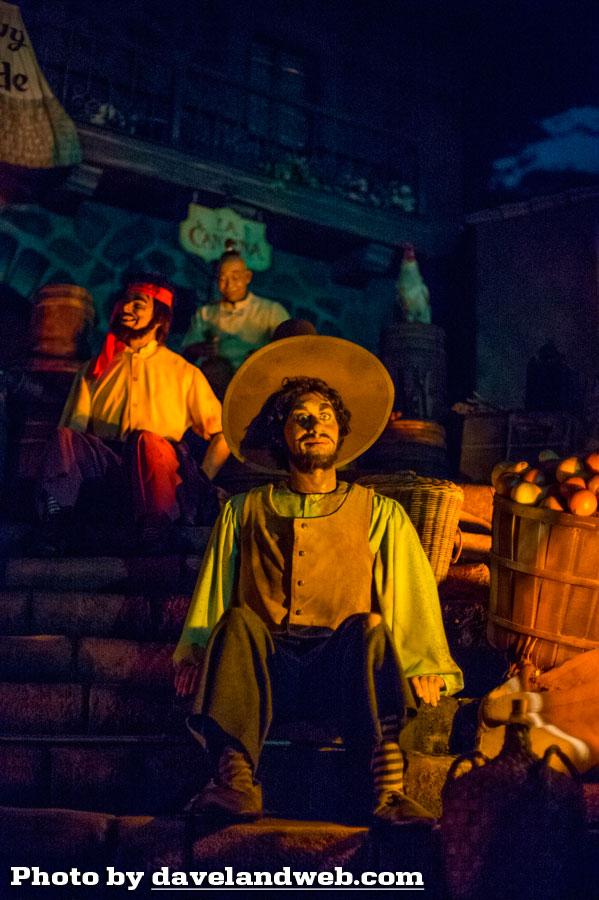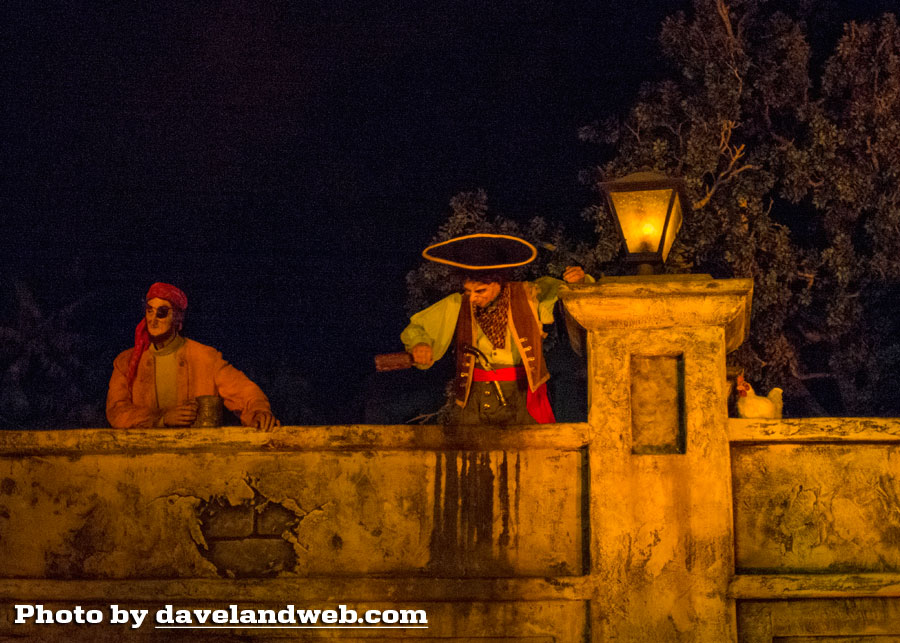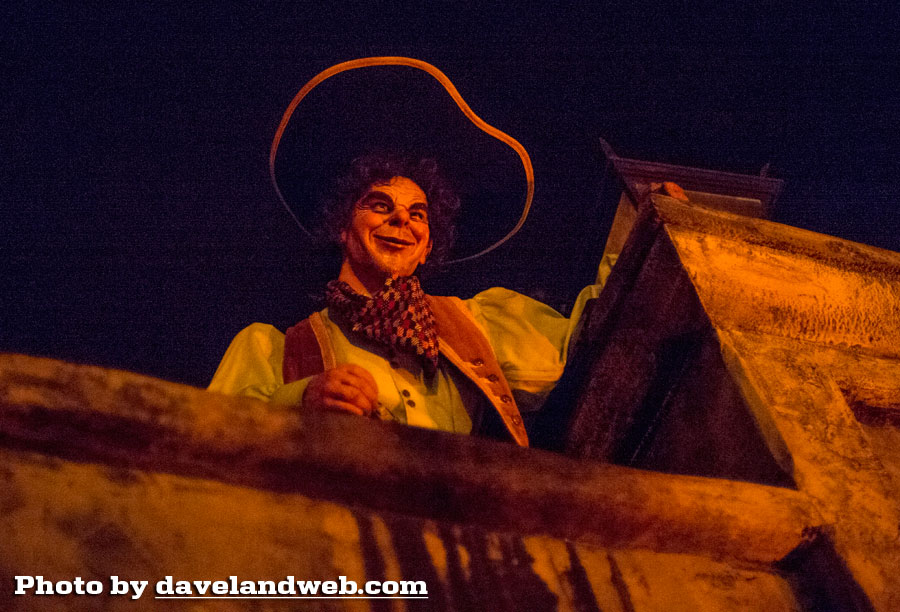 This is a favorite scene for me, but hard as h#$l to capture. This is probably my best shot so far without using a flash.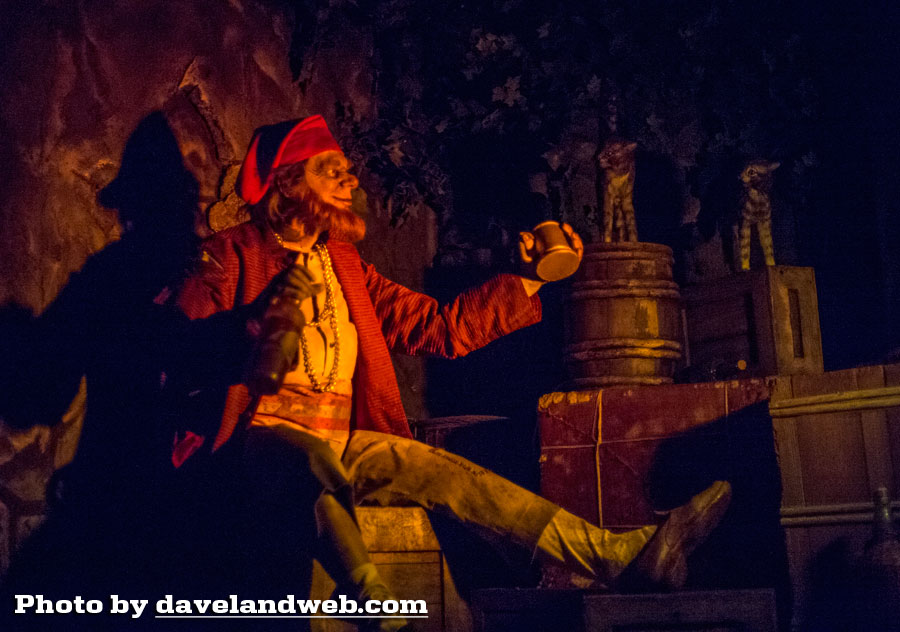 Happier than a pig in...or however the saying goes.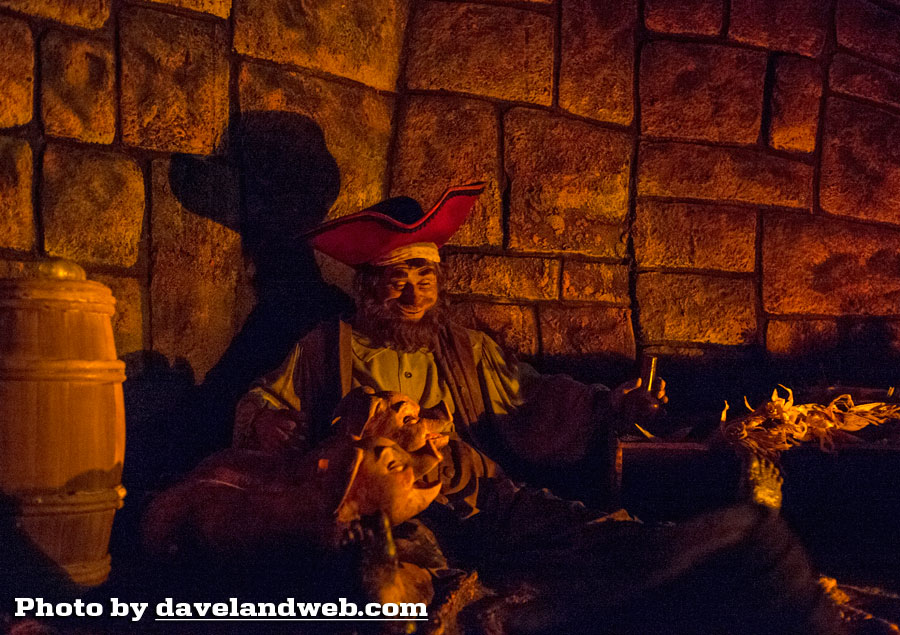 The first 3 gents in the prison scene (aka the unsung "heroes"!):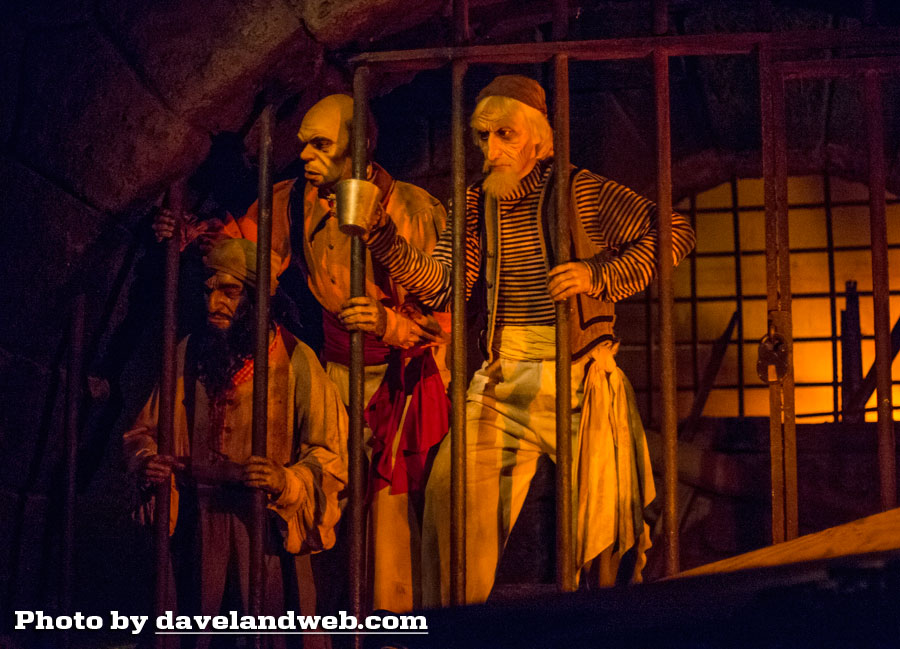 and the second set, who get all the fame and glory: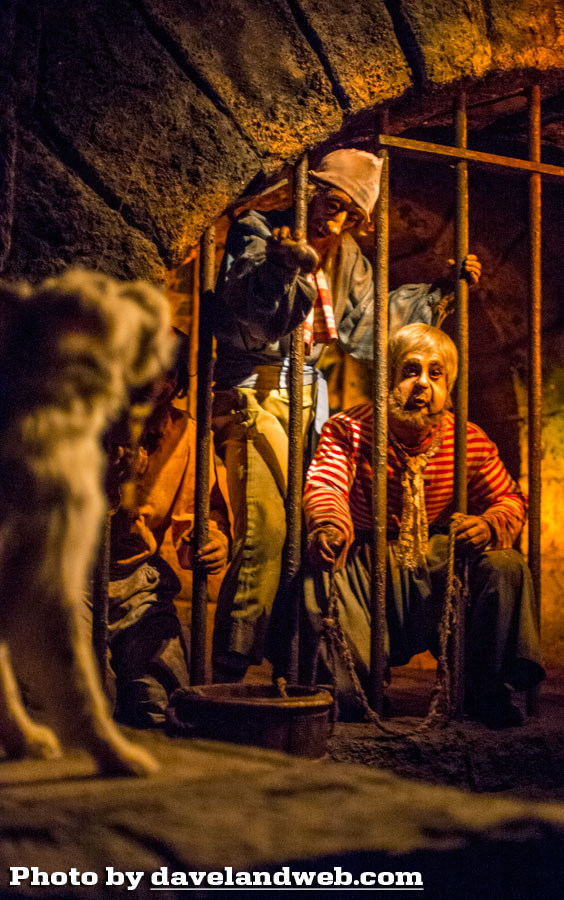 What a cute doggie; smart enough to know that he needs to keep those keys to himself.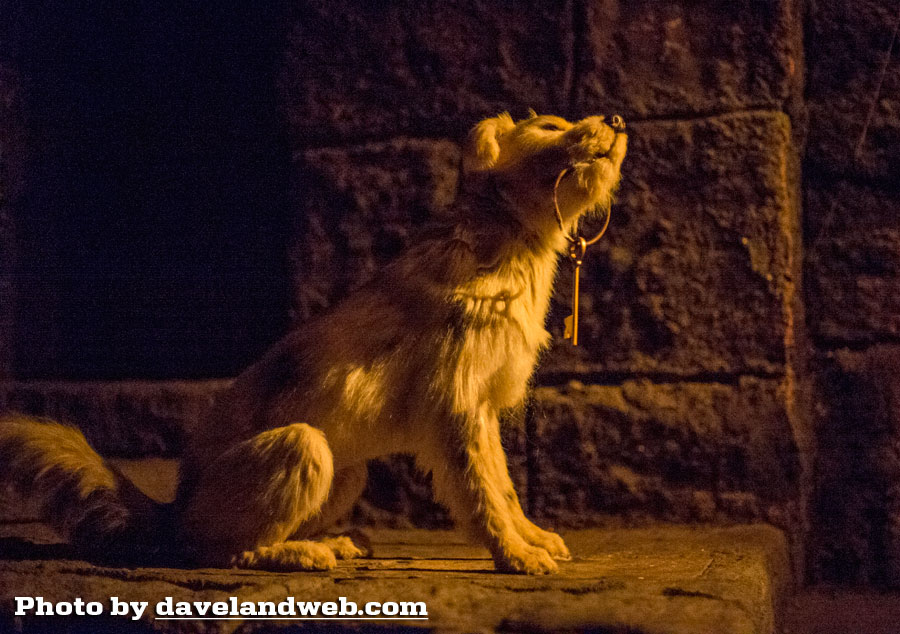 I just barely captured the gunfire from the pirate on the left: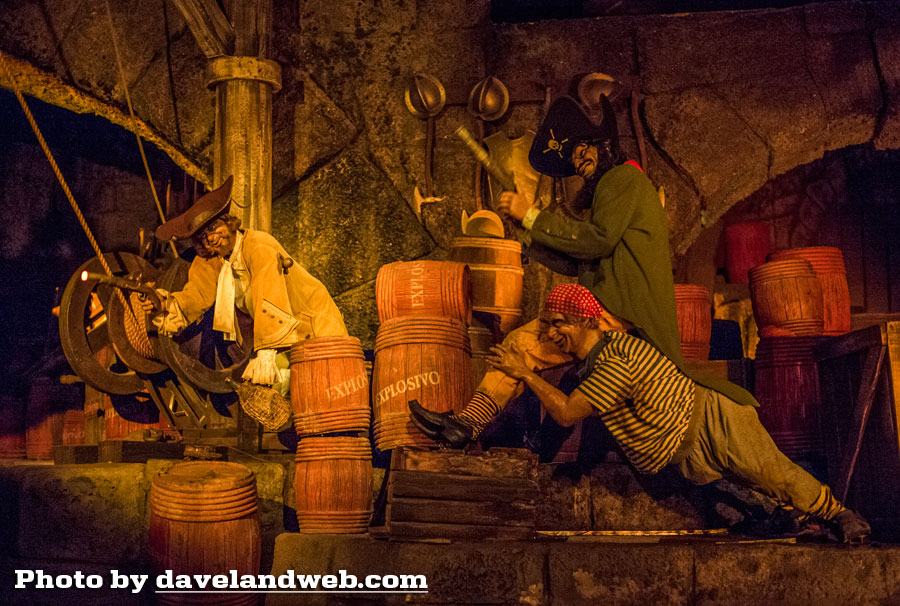 Jack Sparrow's odd little scene at the end: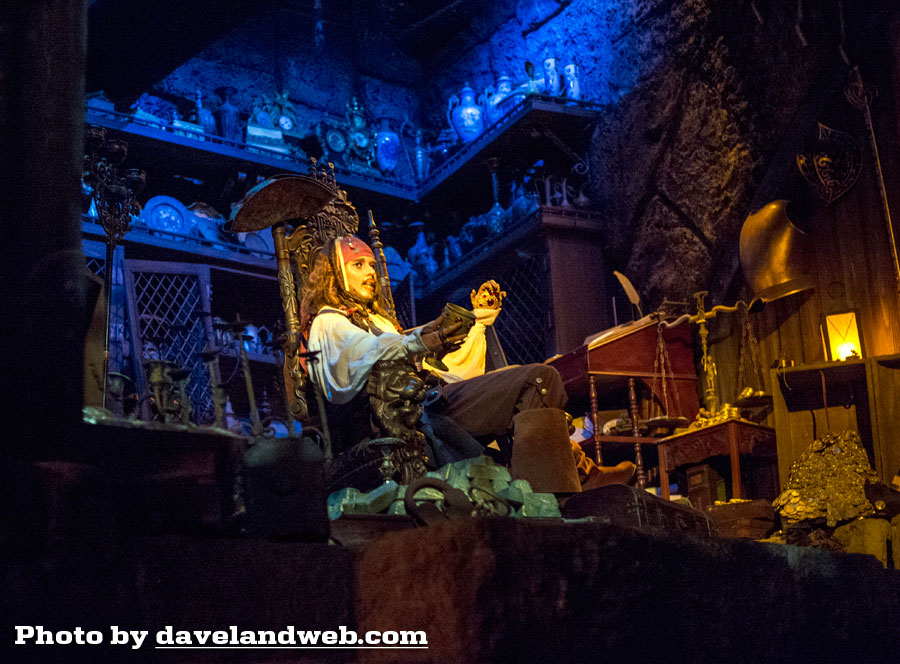 And the smart-a$$ parrot at the entrance/exit: "Walk the plank!"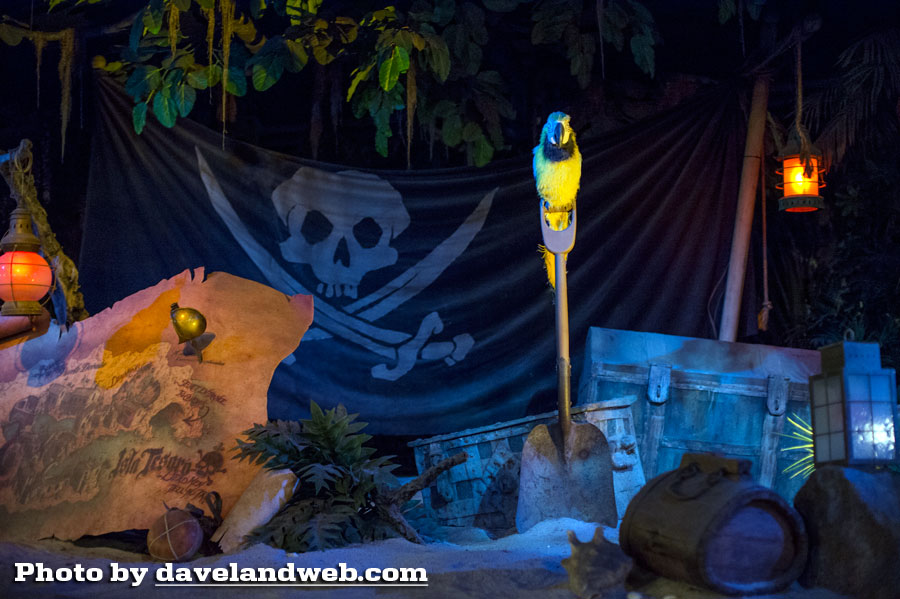 Finally, this Trip Report comes to a close; until next time!
See more vintage & current Disneyland Pirates of the Caribbean photos on my
POTC web pages.