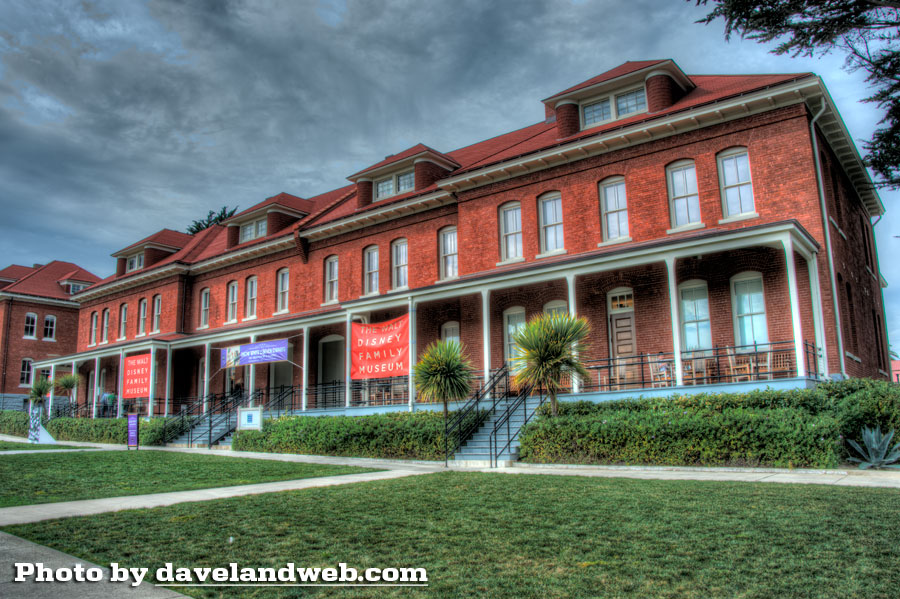 Today's post takes you over to the main building of the Walt Disney Family Museum. Many (including myself) raised a big question mark when the Museum's location was announced as San Francisco, but after seeing it in person, I cannot imagine a more lovely setting. With a view of the Golden Gate Bridge and a long front porch with plenty of seating, the building is extremely warm and inviting.
One of the first things you see inside is a section with furnishings from Walt's Disneyland Apartment.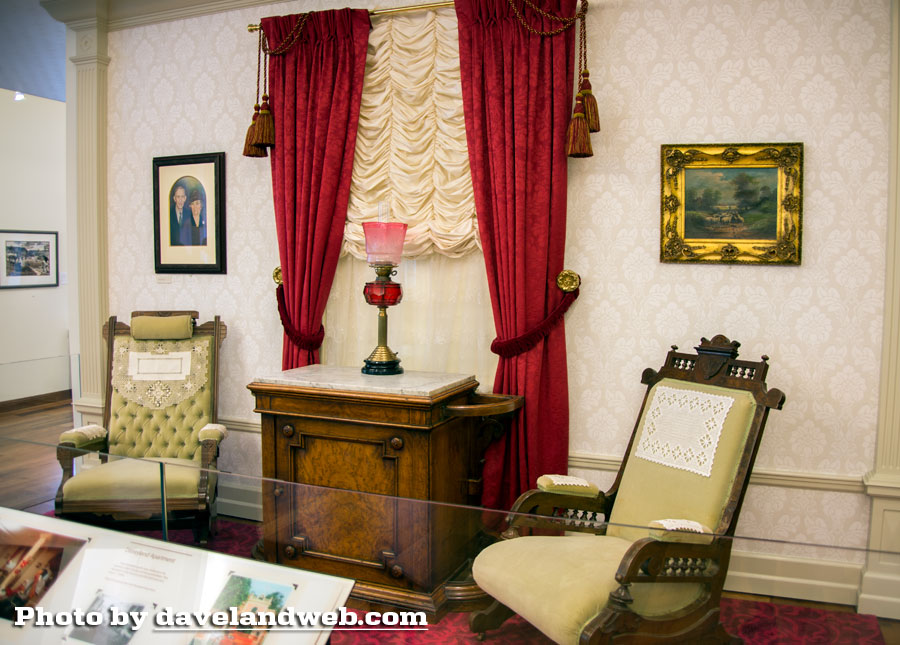 Many of these original pieces can be seen in the famous photo from National Geographic: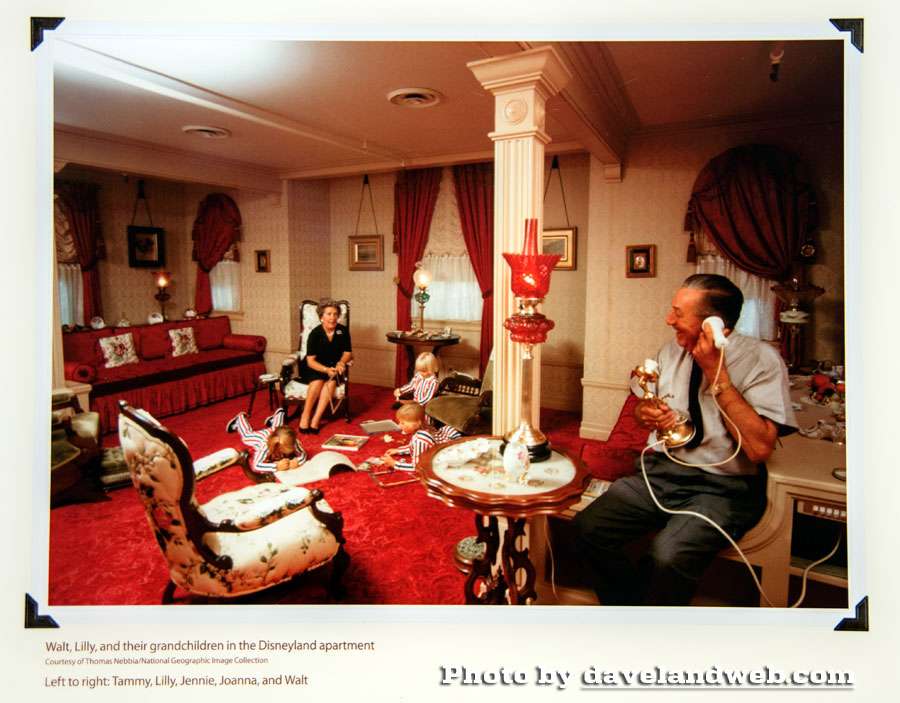 According to the accompanying text from daughter Diane: "Dad and Mother spent many weekends in the apartment, often with some of their grandchildren. They decorated it in the Victorian style they both knew and loved."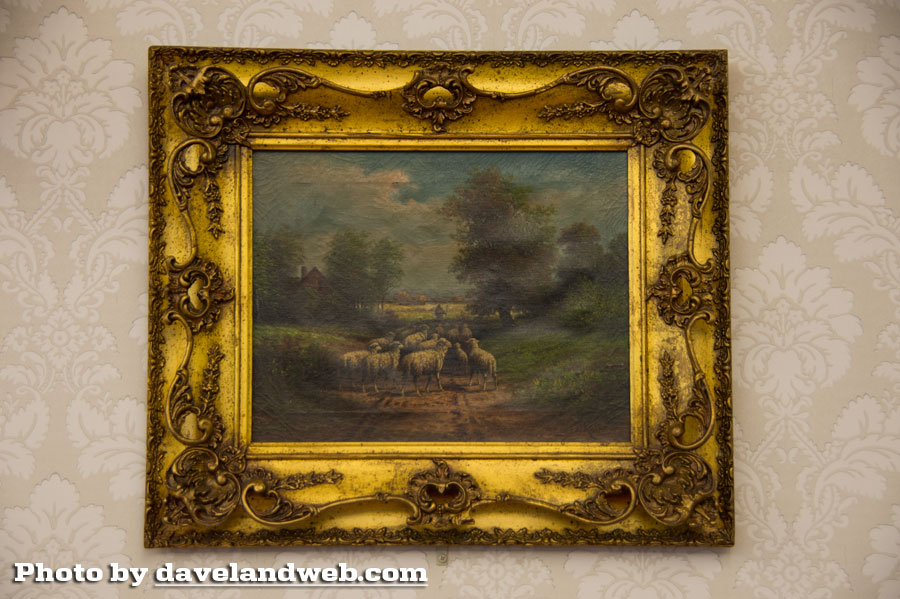 I was most astounded by the abundance of things to see here; and not once did I feel like the museum was "padded" to fill up space. Every item on display was a revelation, rich in the history of Walt Disney. Here is his Certificate of Baptism: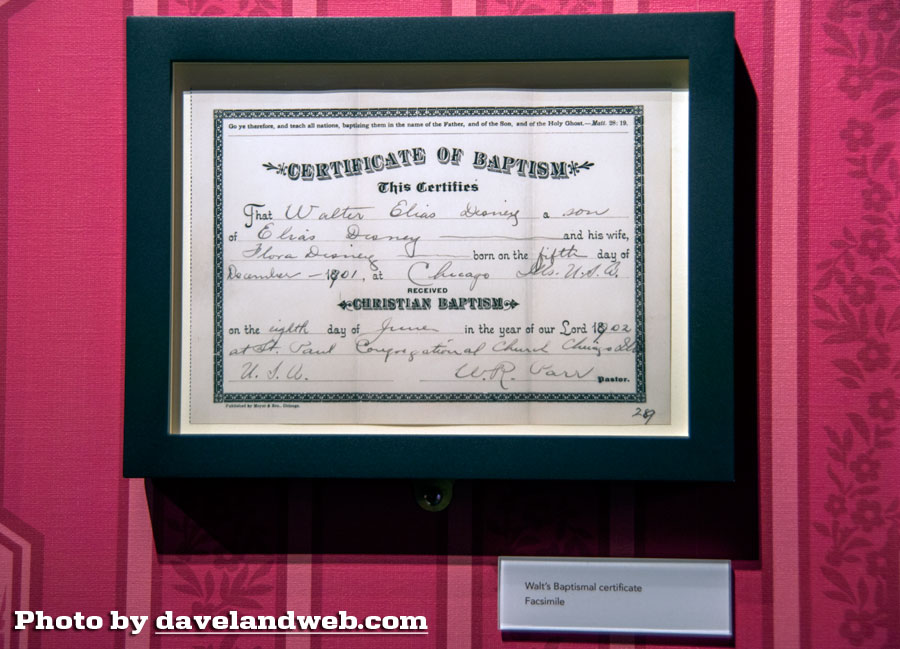 An original signed cartoon by Walt himself: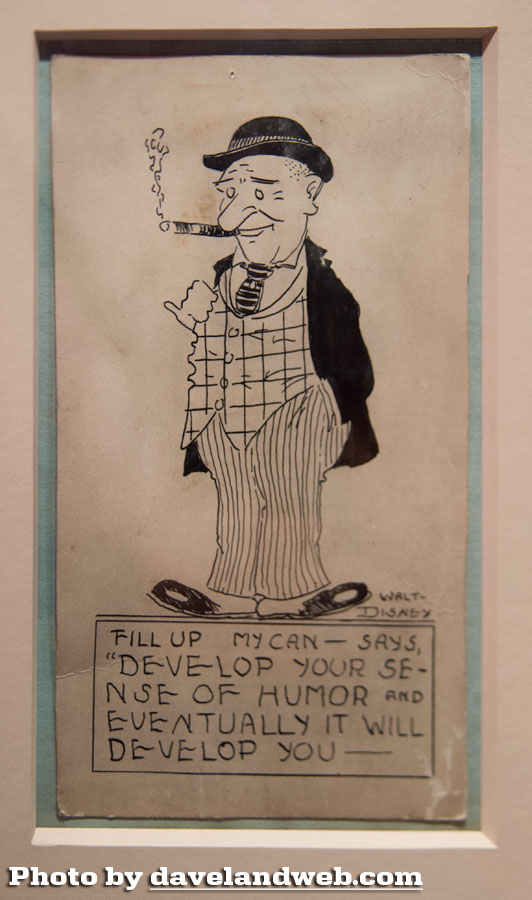 A shot of young Walt using his camera to make a movie: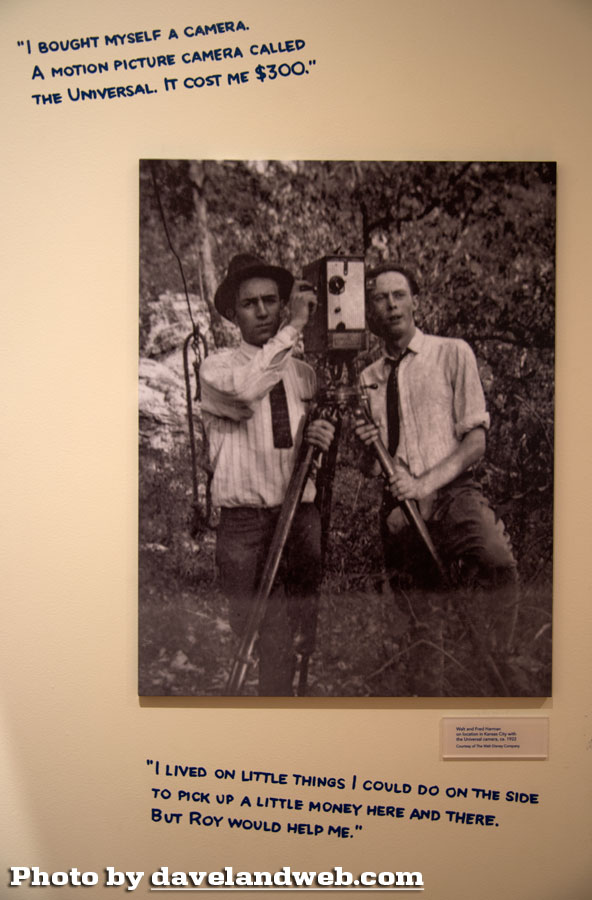 Lo and behold, the camera itself: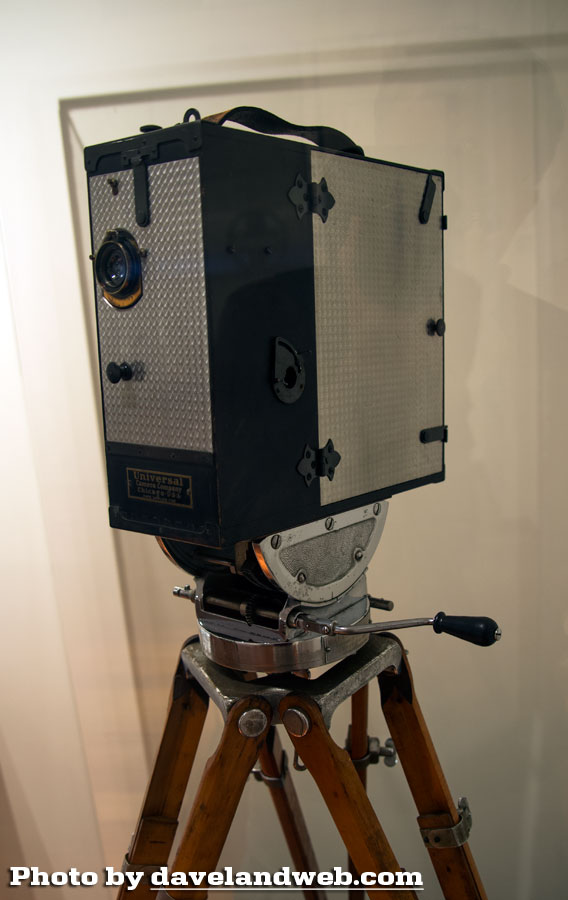 Throughout the museum, Walt's actual voice told much of his story by piecing together vintage interviews. This treasured piece of paper was Walt and Lillian's Certificate of Marriage. What I loved most about the museum was that it successfully intertwined Walt's personal life with his professional achievements, thus fleshing out a real person.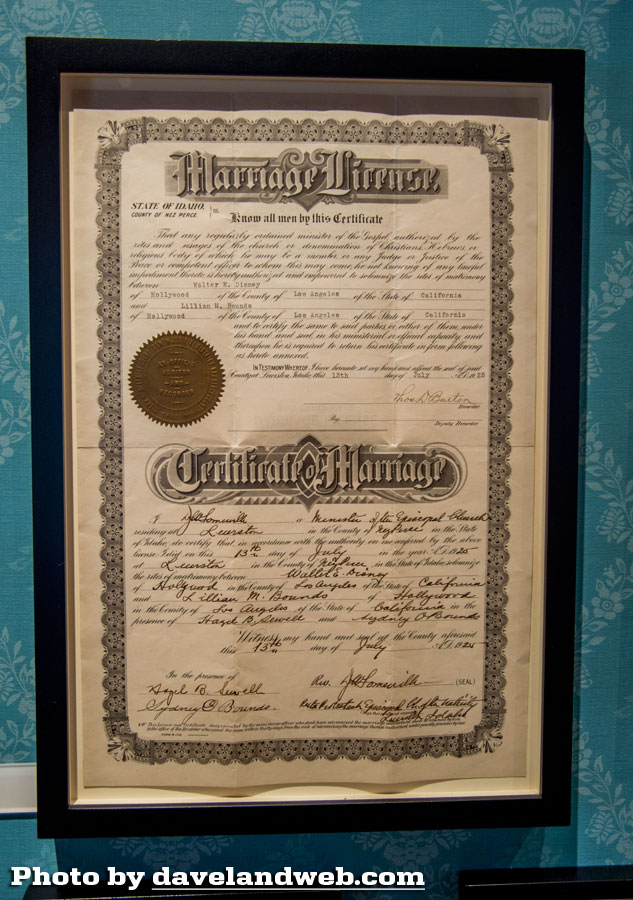 A cleanup animation drawing by Dick Huemer for the Silly Symphony "The Goddess of Spring" (1934):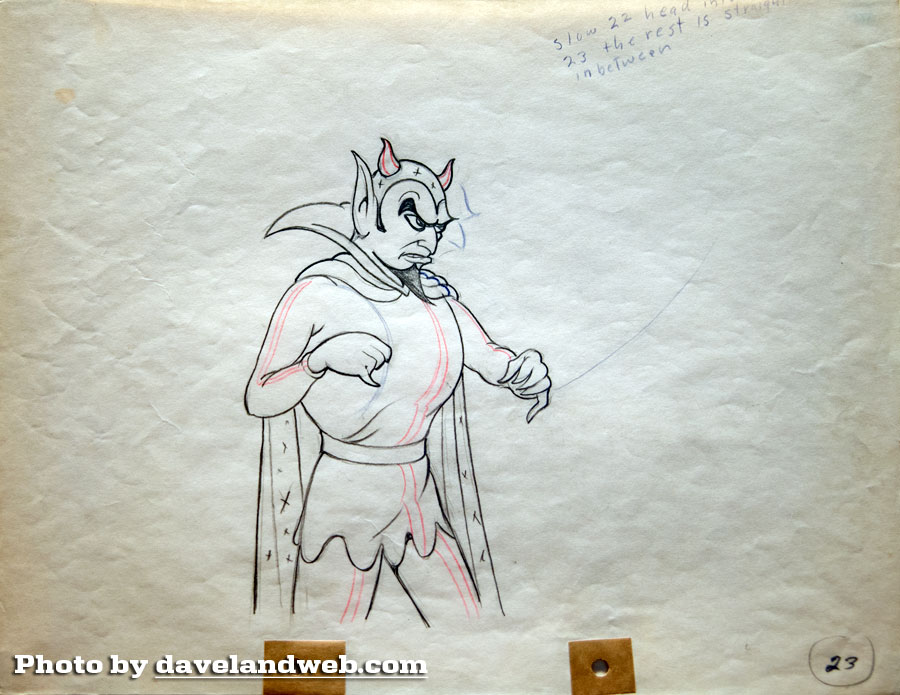 A menu from the Studio Restaurant: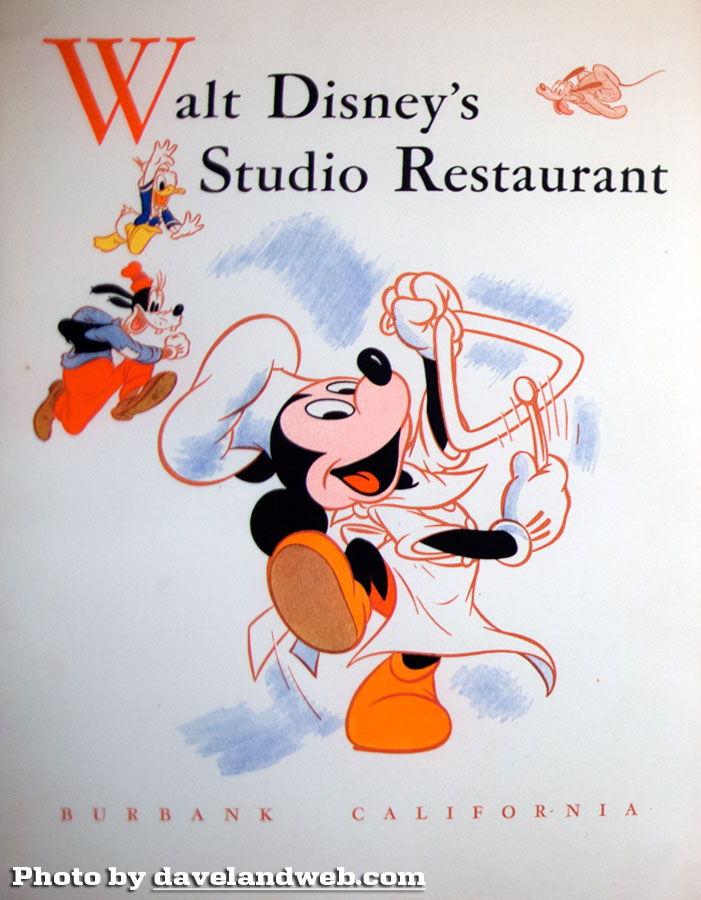 Note that in the steaks/chops section, the time it takes to cook some of the items is listed. Perhaps to help those on the time clock make a better decision?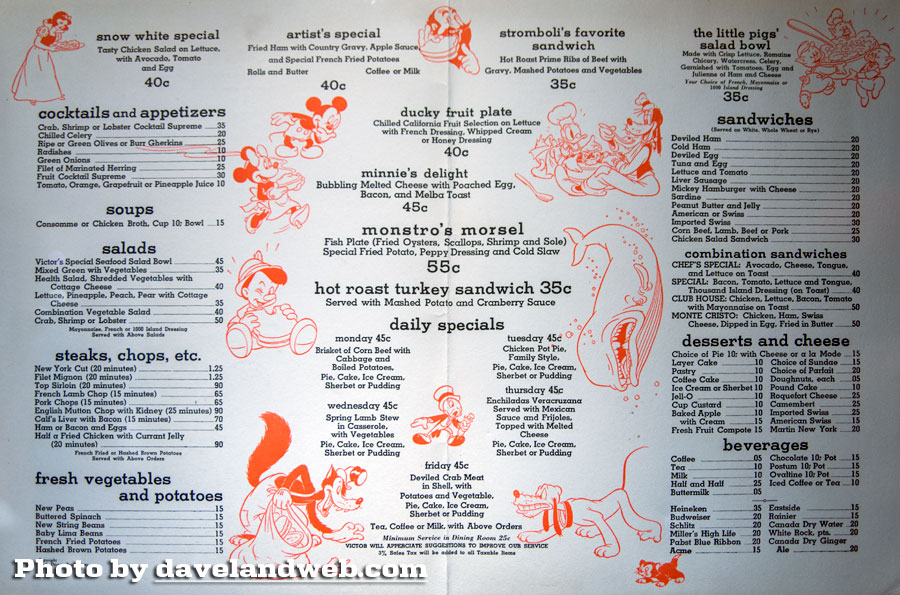 A few items from "Pinocchio":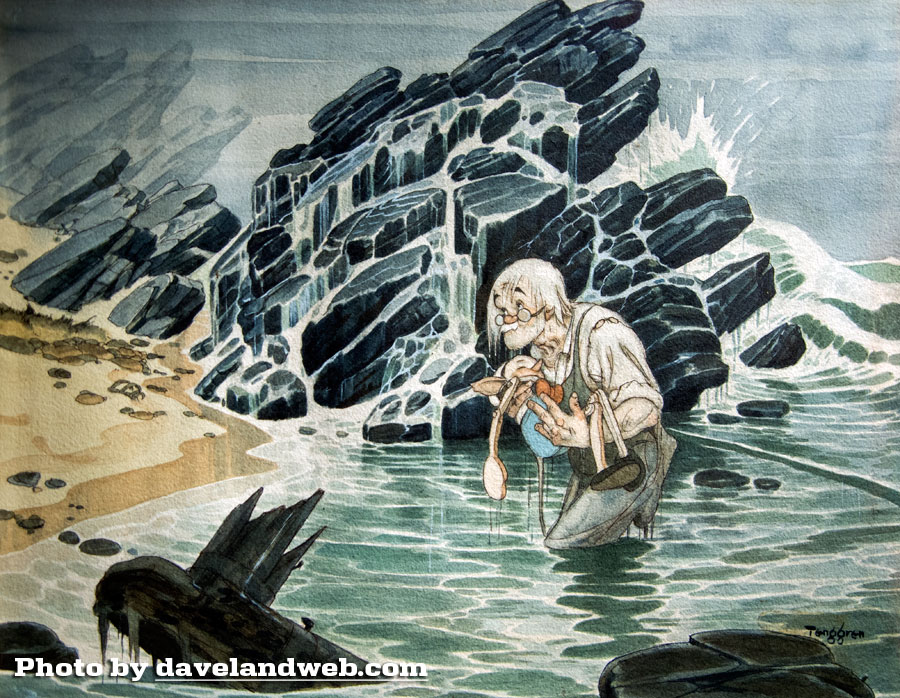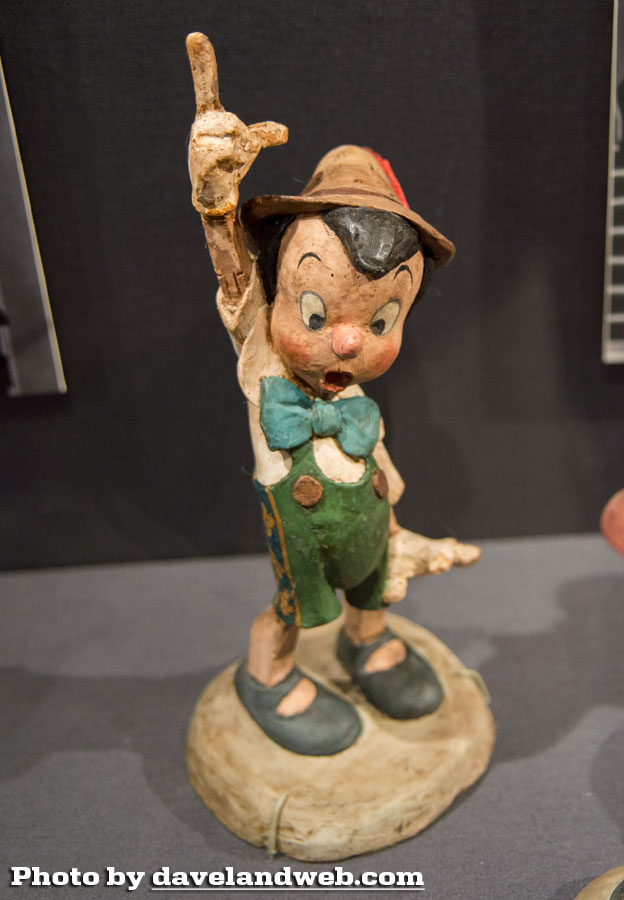 A reproduction of an Animator's Desk, based on the design by Kem Weber for the Burbank Studio.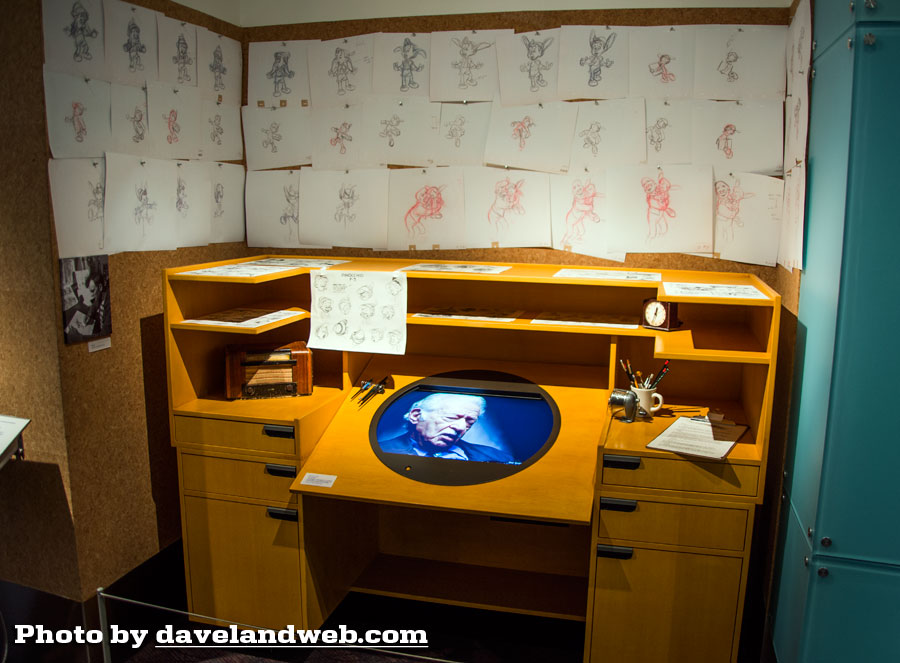 The multiplane camera that gave so much depth to early Disney animation: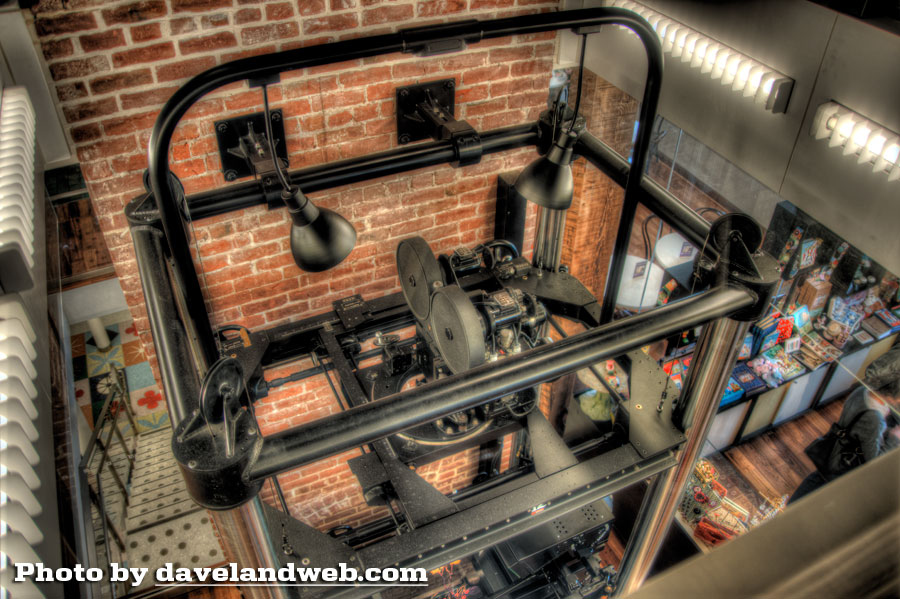 A few photos of Walt with Salvador Dali:

Concept art for "Night on Bald Mountain, Fantasia" (1940) by Kay Nielsen. So much of this concept art could stand on its own in a gallery. It is breathtaking, and often even more powerful than what reached the screen.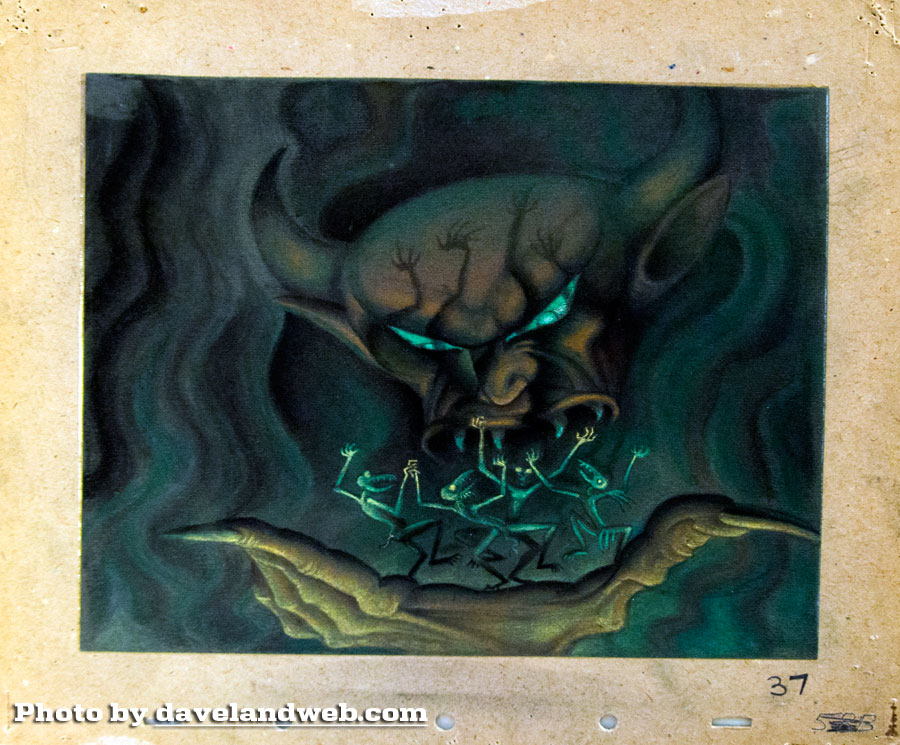 There was even a section on the infamous strike at the Disney Studio. In the accompanying text came this quote from concept artist Joe Grant: "I think Walt was a fair man; he would have done most of the stuff they were fighting for, but they didn't give him a chance."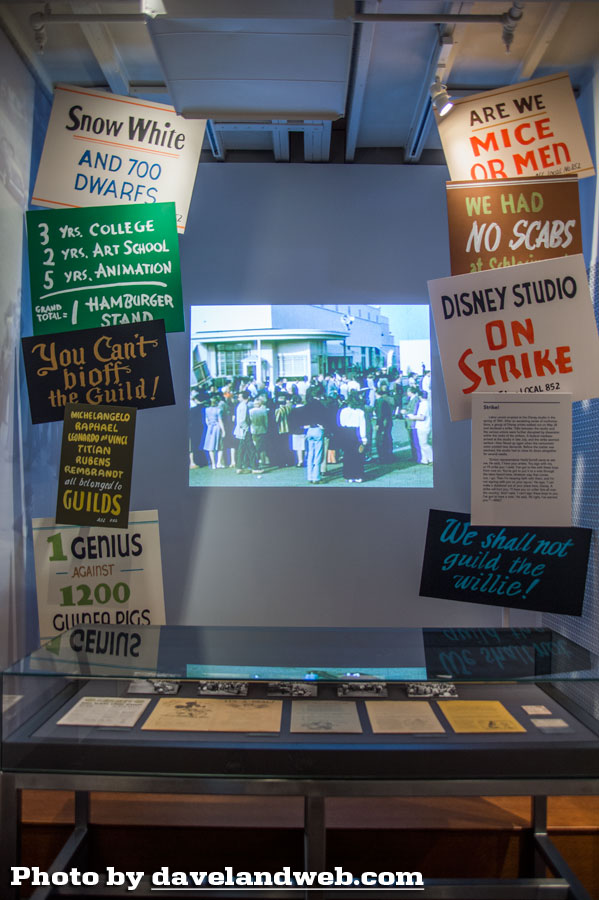 A gorgeous watercolor by Mary Blair: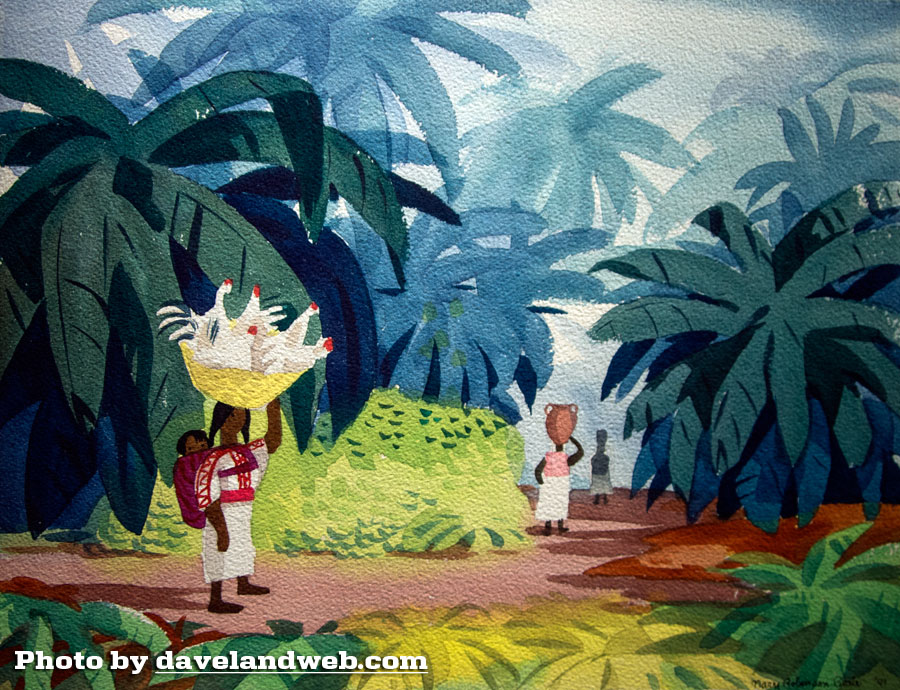 Her concept art for "Cinderella" (1950):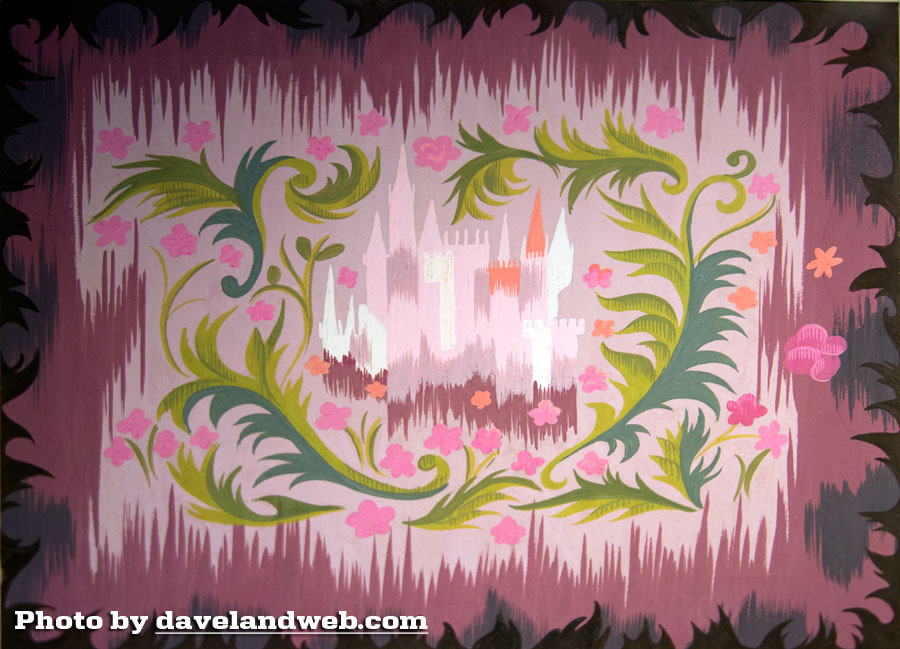 and "Peter Pan" (1953):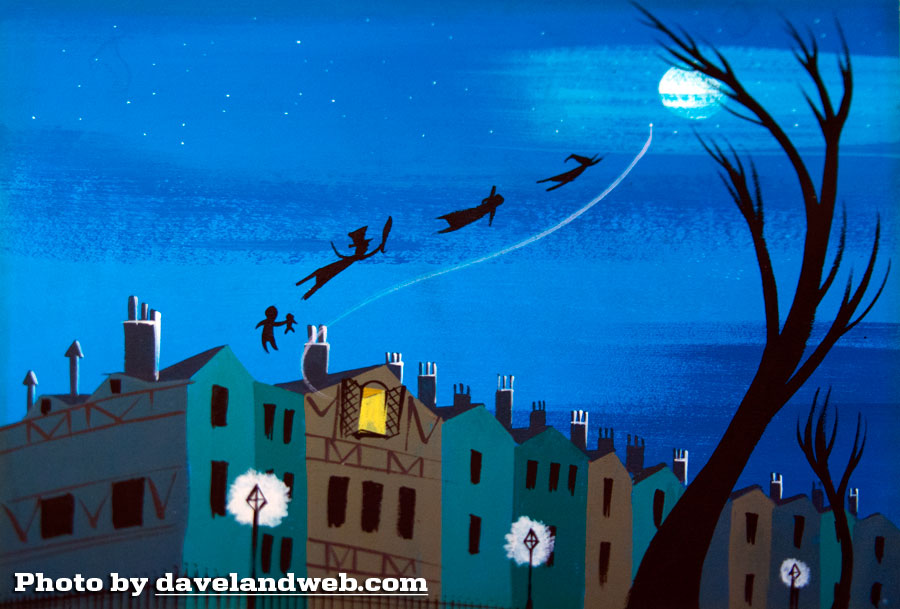 Even Disney's artists did their part to keep the servicemen's "morale" up: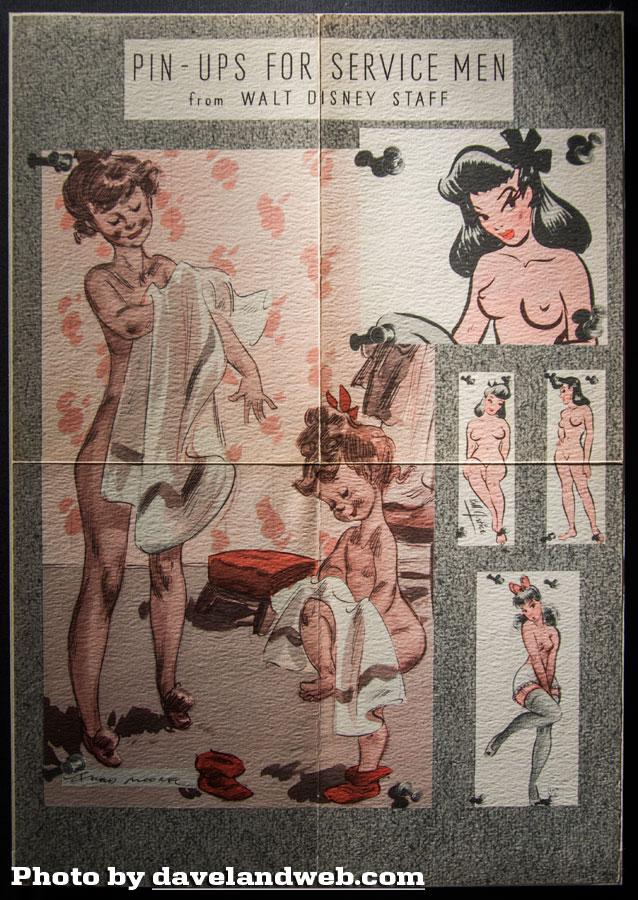 David Hall's 1939 concept art when "Alice in Wonderland" was in its earliest stage of development. Just a tad bit freaky!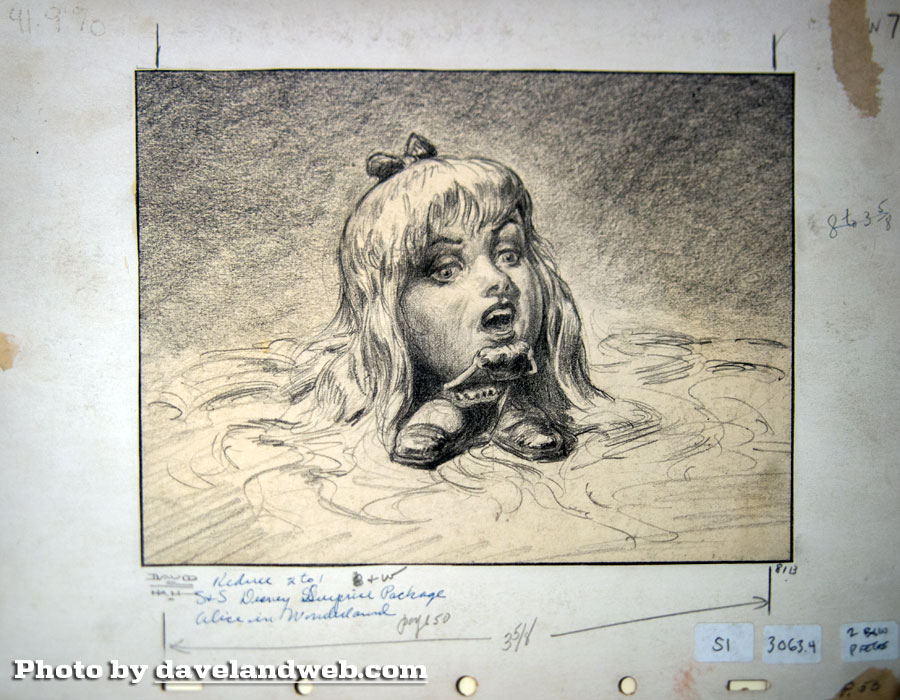 Tomorrow: Disneyland!
See more Walt Disney Family Museum photos on my
WD Family Museum web pages.