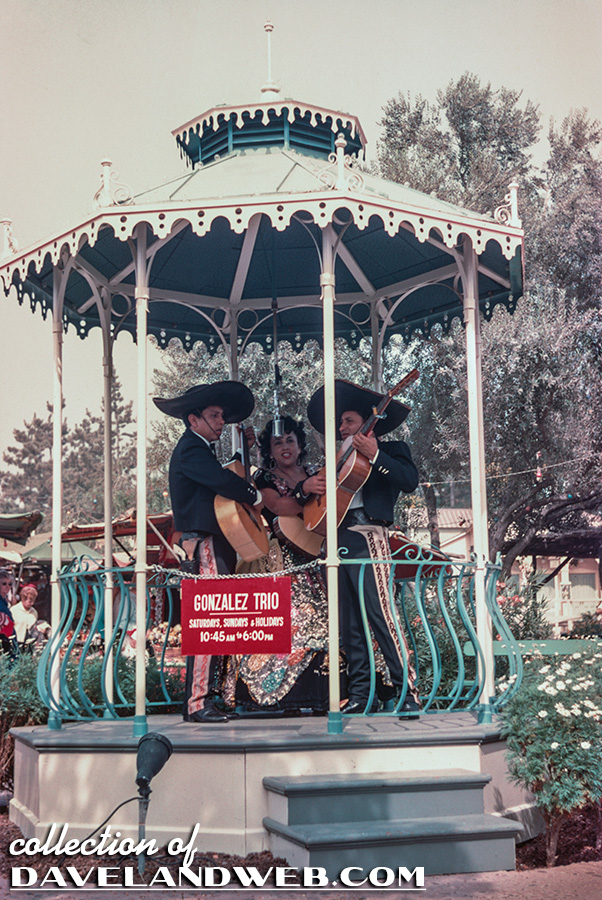 El Trio Gonzalez (aka The Gonzalez Trio, as seen in this October 1962 image) entertained guests for years from this little gazebo in Frontierland. According to the red placard, they could be seen on Saturdays, Sundays, and Holidays from 10:45 to 6pm. One of their best known tunes was "Tacos for Two," a parody of "Cocktails for Two," a song made popular by Duke Ellington in 1934 and Spike Jones and His City Slickers in 1944.
The earliest photo I have of the group is from 1957, showing Carmelita Gonzalez: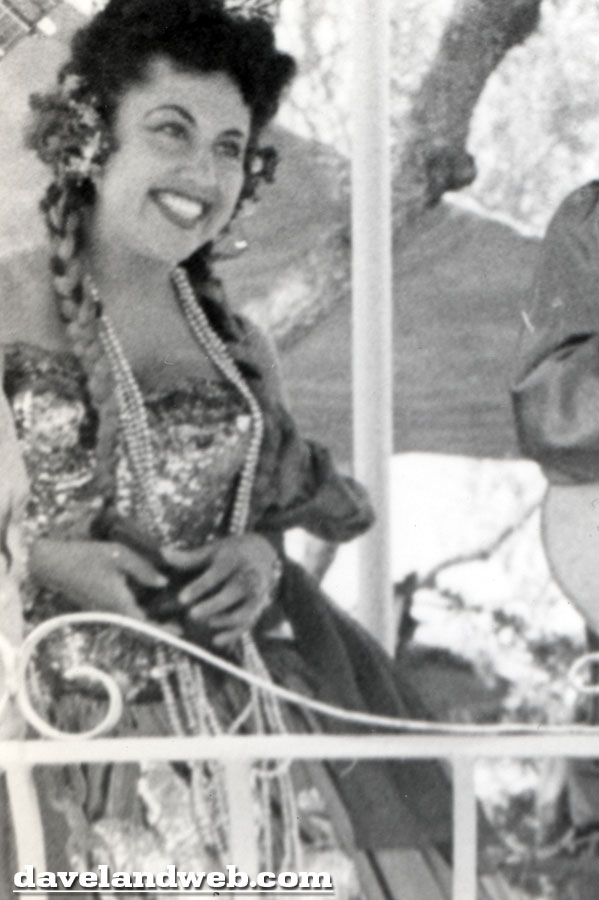 And the latest one is this previously posted shot from 1966, with the trio standing in front of the Casa de Fritos restaurant: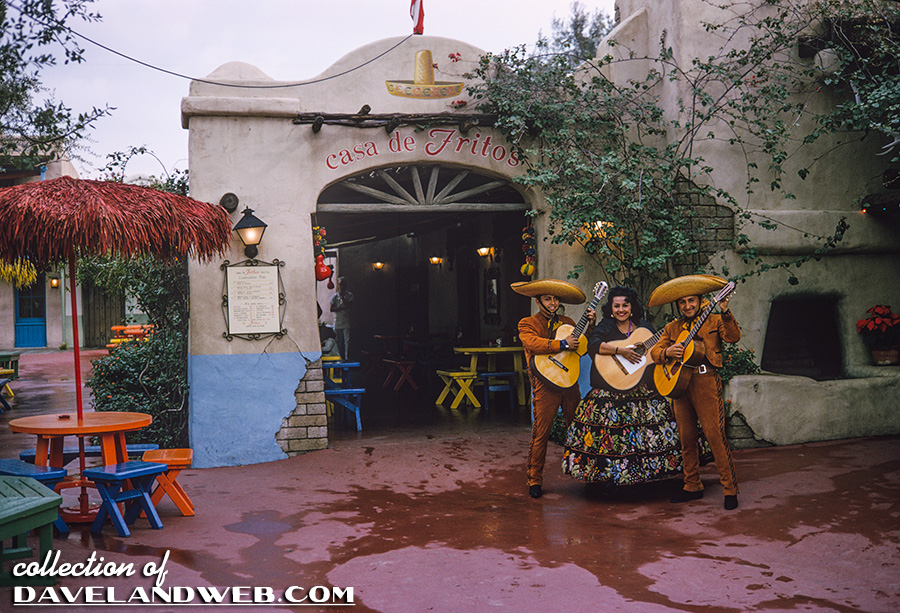 Today, this area is part of the Rancho del Zocalo restaurant as can be seen in this recent photo: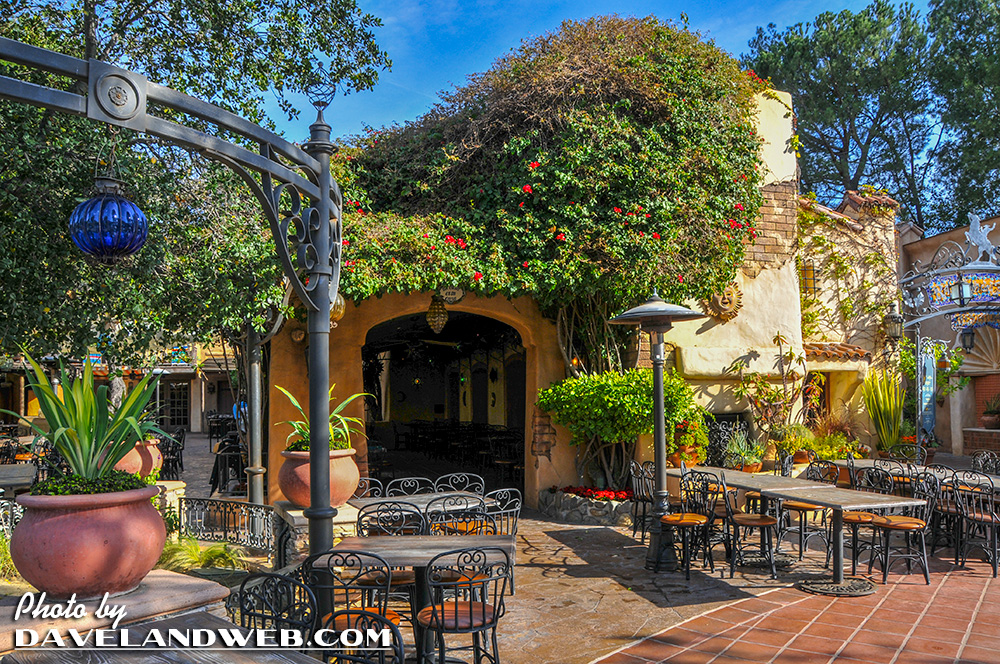 Today, if you want to hear music in Frontierland, you'll need to seek out Farley the Fiddler: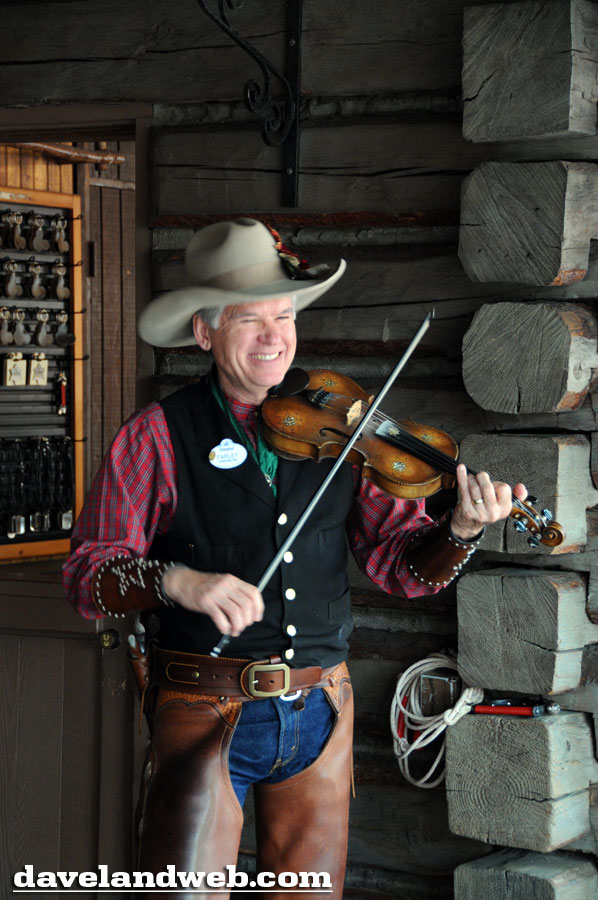 or stop by the Golden Horseshoe. I can't remember the last time I heard latin music in Frontierland.
See more Gonzalez Trio photos on my
Gonzalez Trio web page.