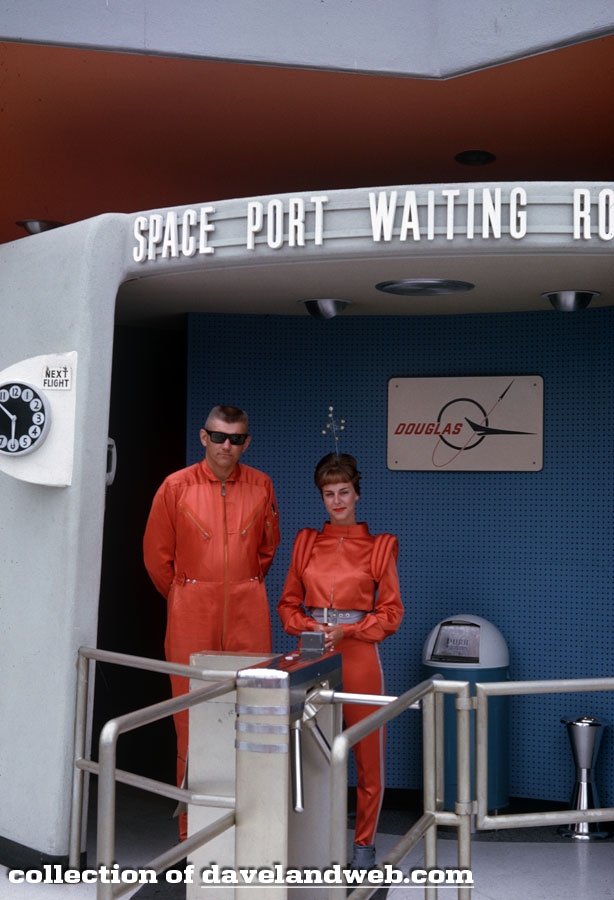 I still can't believe I was able to acquire this image; it is such a classically retro photo of the cast members at the entrance for the Rocket to the Moon attraction in Tomorrowland. The date of this slide is July 7, 1963, at which time TWA had pulled their sponsorship of the Moonliner and it became the Douglas Moonliner, after new sponsor Douglas Aircraft Company.
Here's how the Moonliner looked after the changeover; notice the steam coming out of it.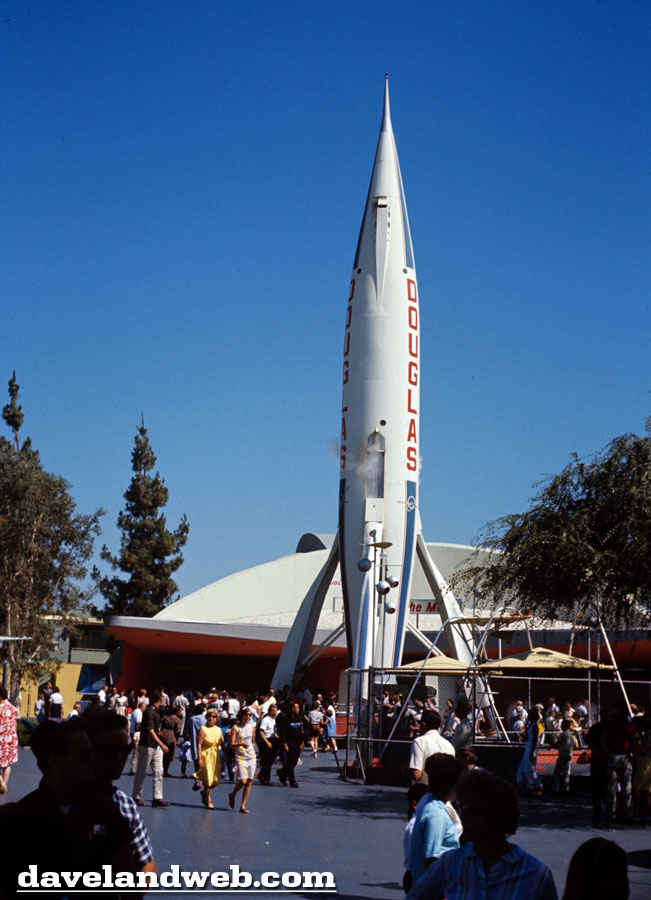 These tots are looking into scenes of who-knows-what in the entry queue: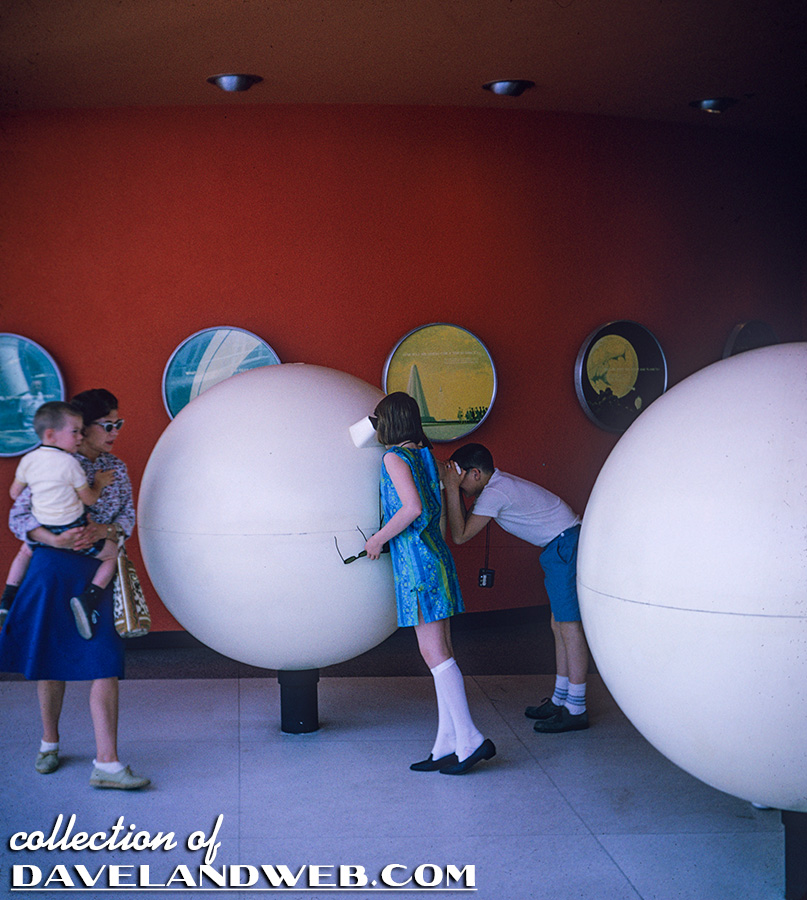 I had to zoom in to get a better look at the spheres on the wall: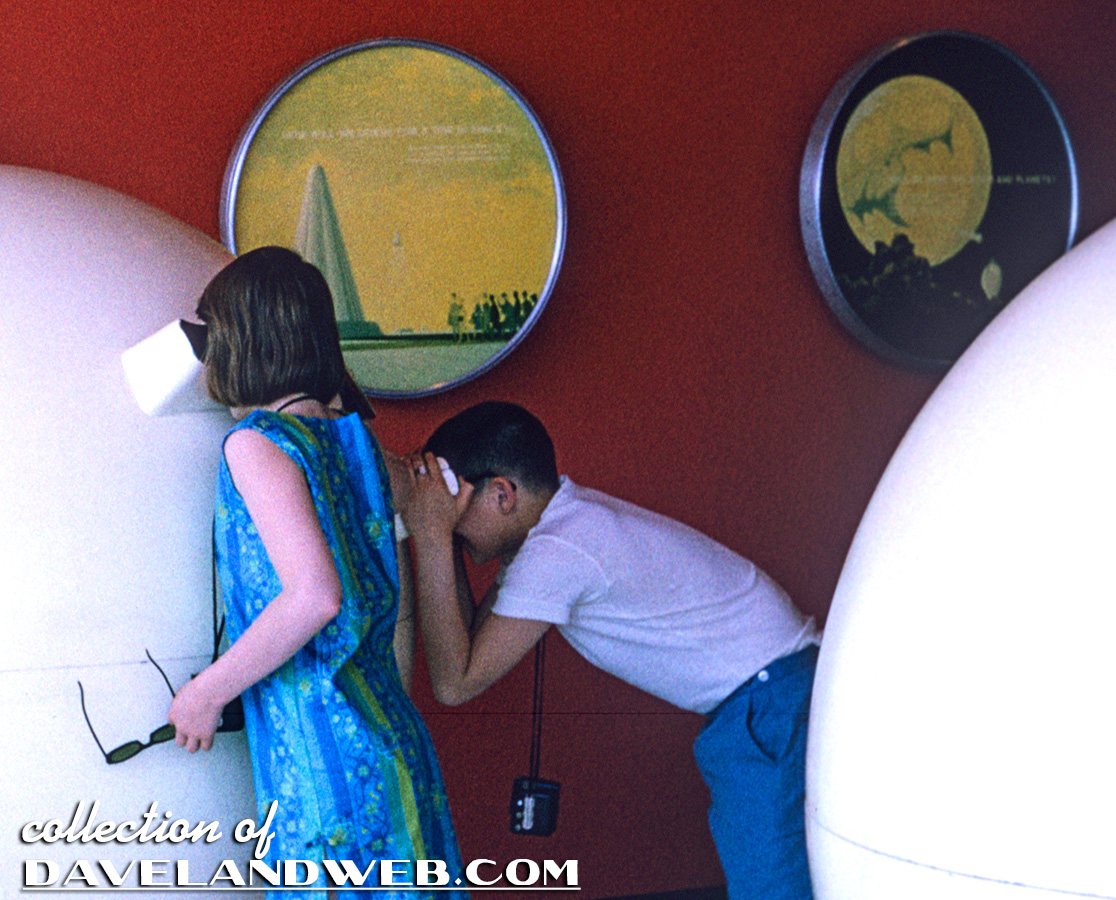 This March 1966 shot of the Douglas Moonliner is interesting because of what's going on at left: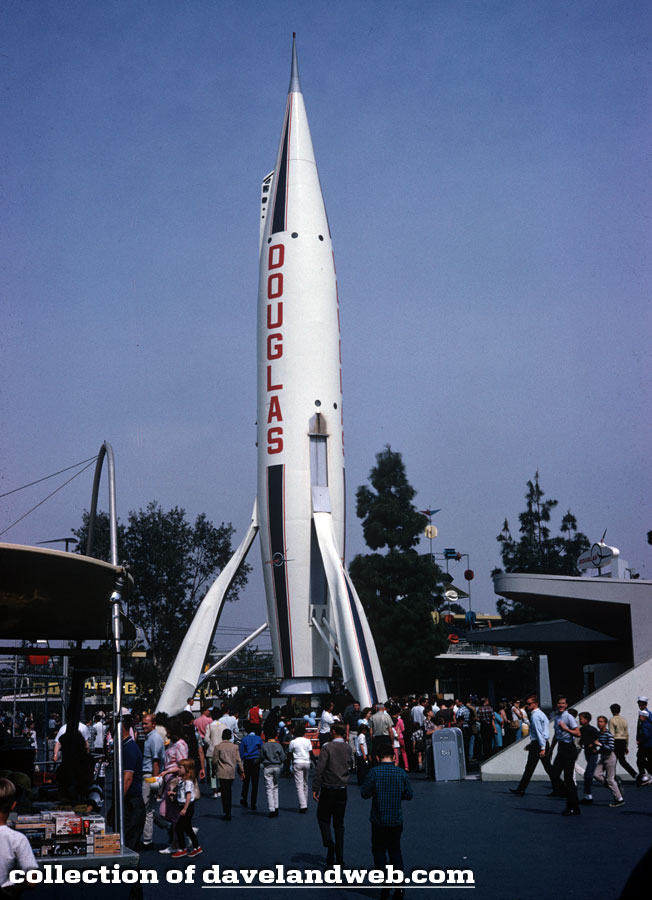 The Flight Circle had left by this time. Thanks to Cox Pilot I have a little more information about the model cars being sold:
"Good old Hobbyland is where Bart Klapinksi went to work after the Flight Circle closed in '65. He might be behind that counter when this shot was taken. Great models. Ones you can't get any more."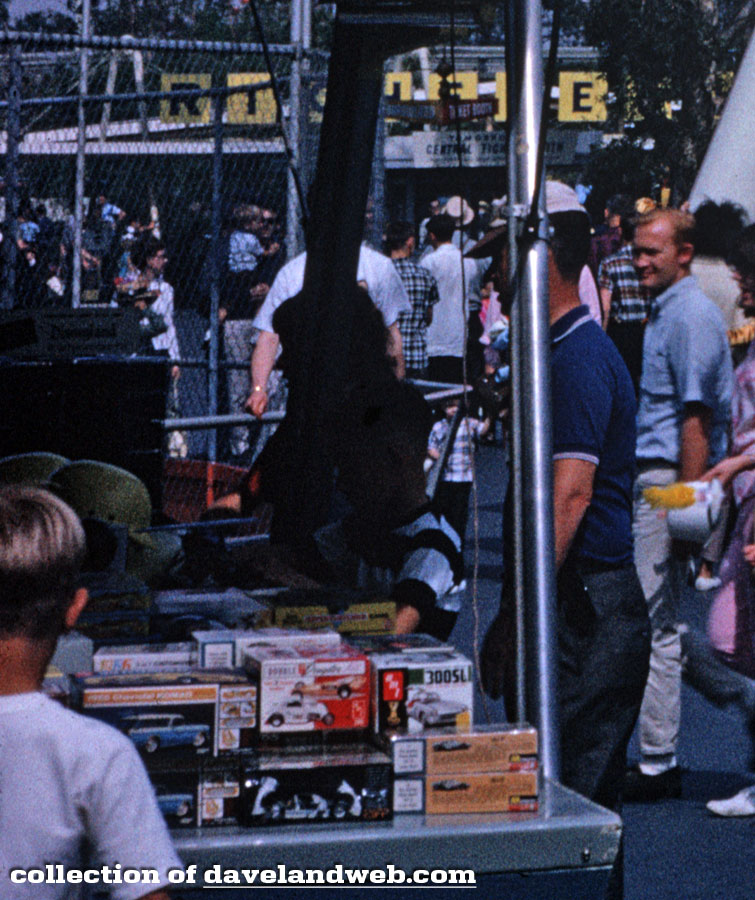 See more vintage Disneyland Moonliner and Rocket to the Moon photos on my
Moonliner web page.