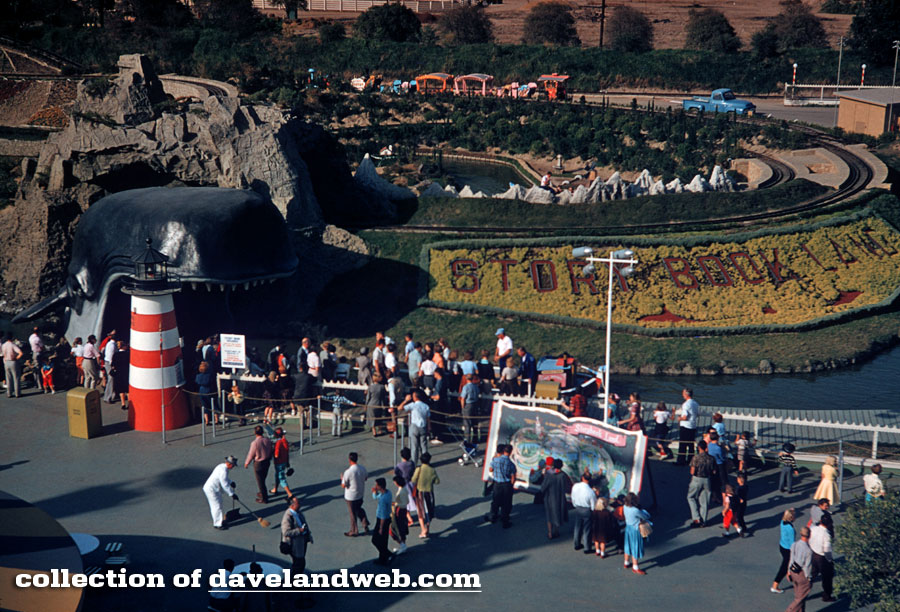 In this overhead Skyway shot of Storybook Land, you can see what appears to be a gigantic Storybook. This map of the attraction has always fascinated me, especially since good views of it are so rare. I love how it gives a very nice preview of the wonders that guests will experience on the attraction and tempts them to give it a whirl.
Here's another shot from 1956 that takes you a bit closer: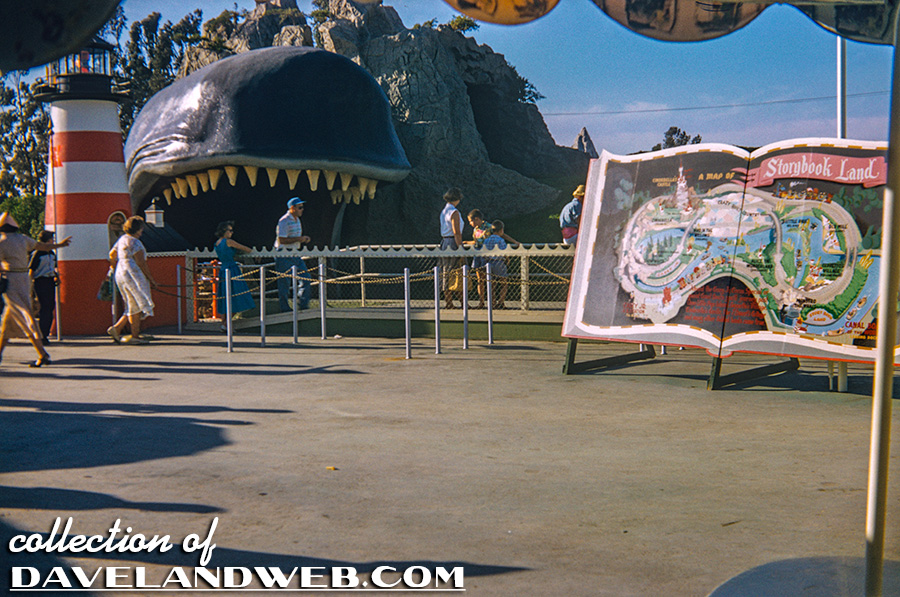 In this photo of a vintage quartet of gals, you can see the somewhat unglamorous backside of the map.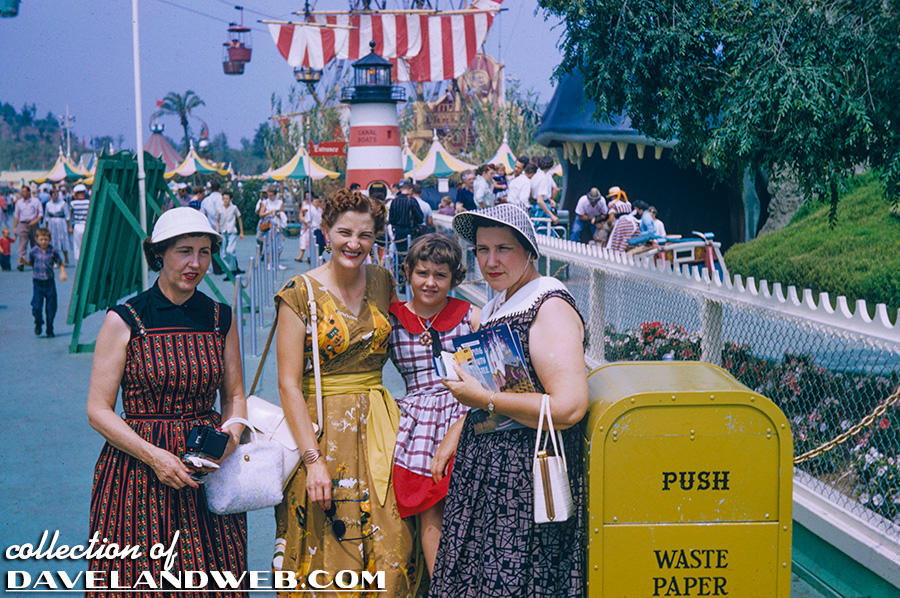 A few years back I managed to get a black and white photo of the original artwork, which left spaces for the lettering that would be added later.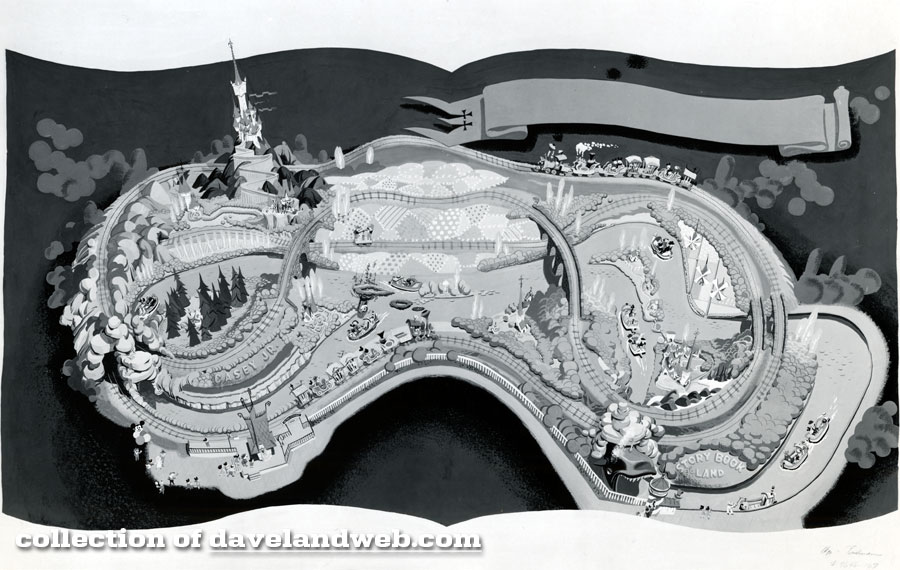 Now, thanks to the generosity of Daveland reader B. Finberg, I am able to show a full color view of the map as it appeared in the park in 1956.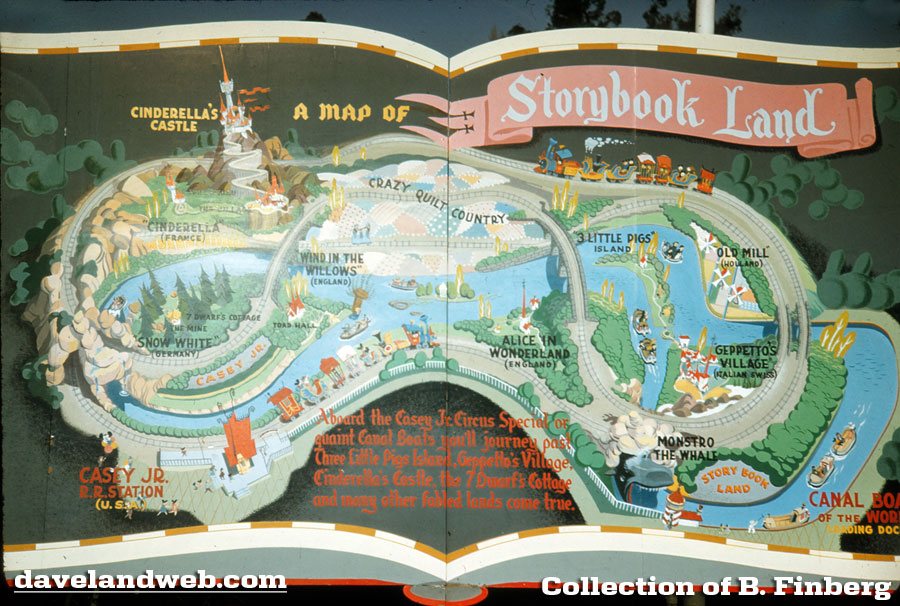 Based on my collection, it would appear that the Storybook-style attraction maps appeared in the park in 1956 but disappeared by 1958. Maps? You mean there were others? That's right! The next one is for the Nature's Wonderland attraction. Many years ago, Mr. Finberg sent me a photo of the black and white artwork (again, missing the lettering) of the map for Nature's Wonderland/Mine Train attraction: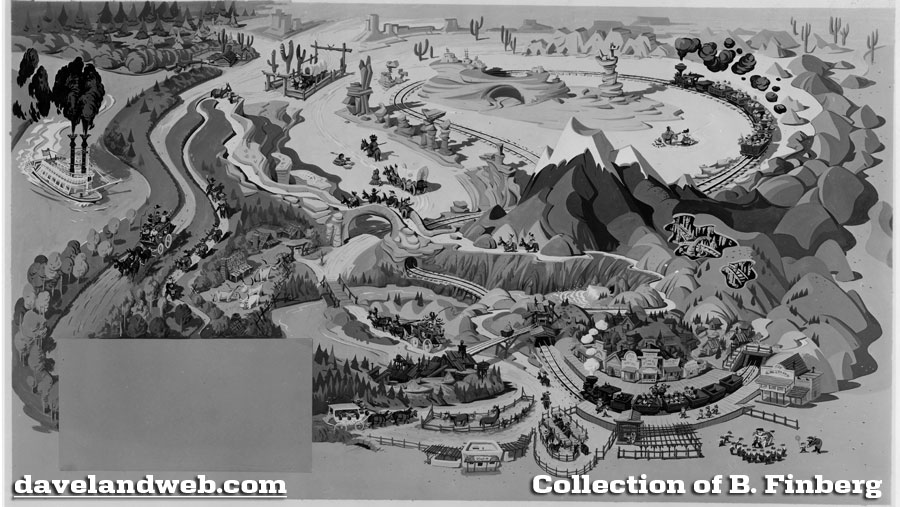 He has pulled through again with a full-color photo of the map, which sat near the entrance of Frontierland.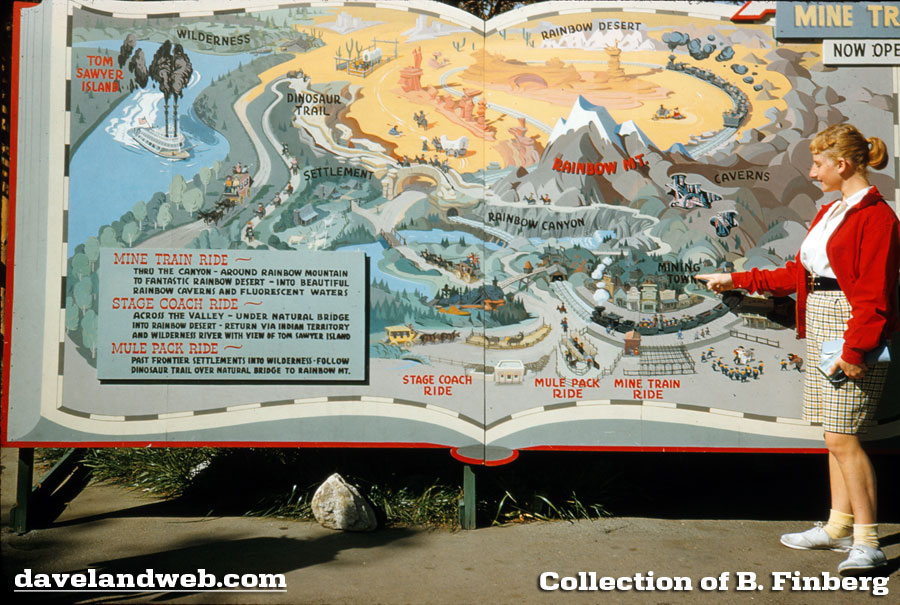 I know this because of the August 1956 Frontierland photo with a smiling Black Bart: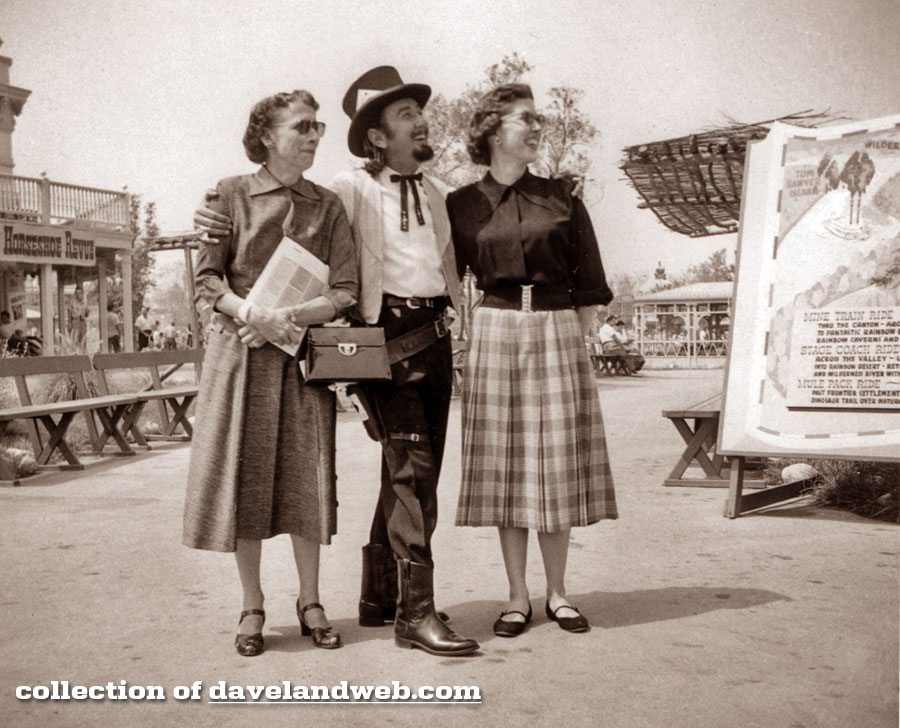 Moving on to Tom Sawyer Island, here's the black and white art for that map: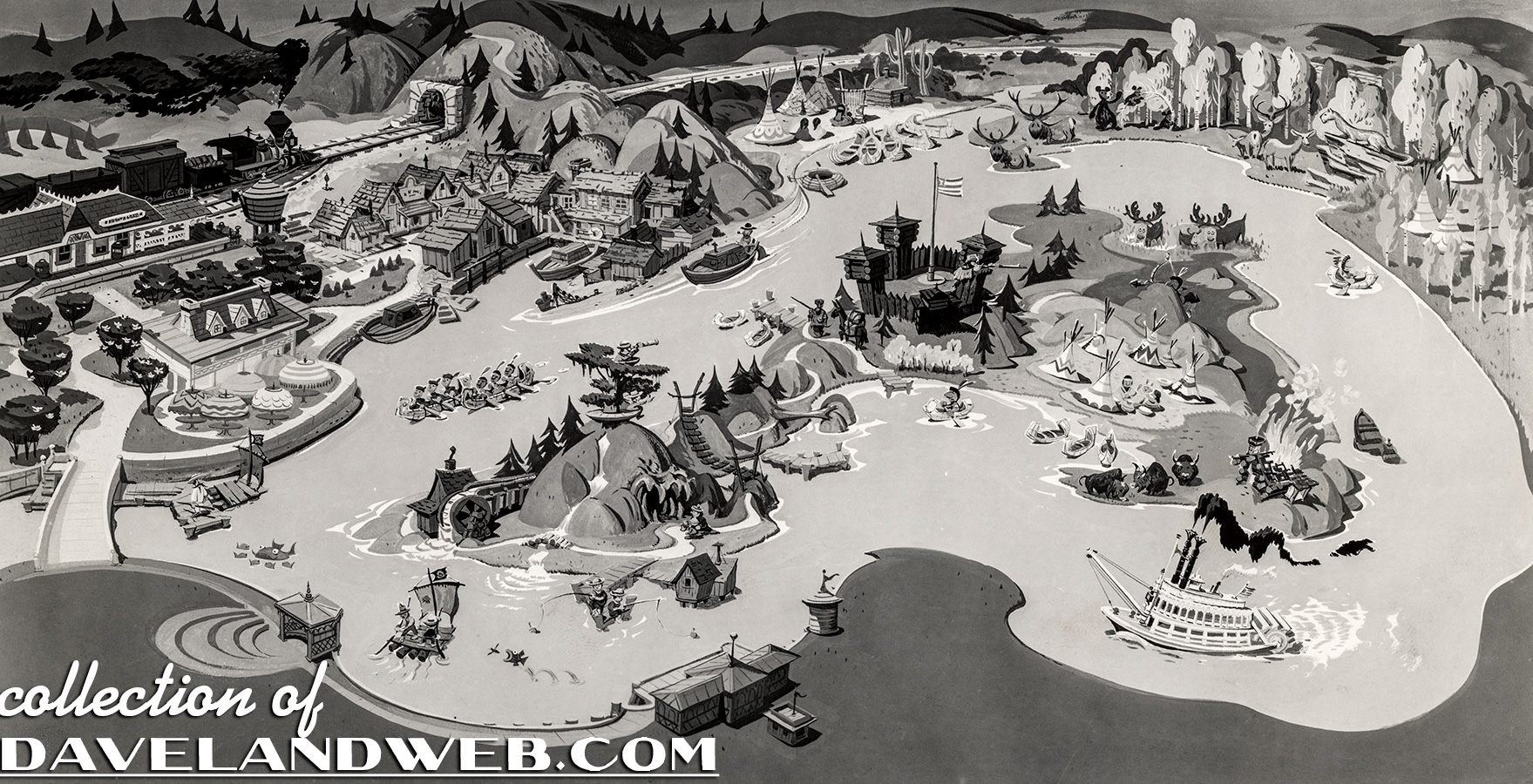 And the full color version. It would appear that this map sat near the Frontierland Depot: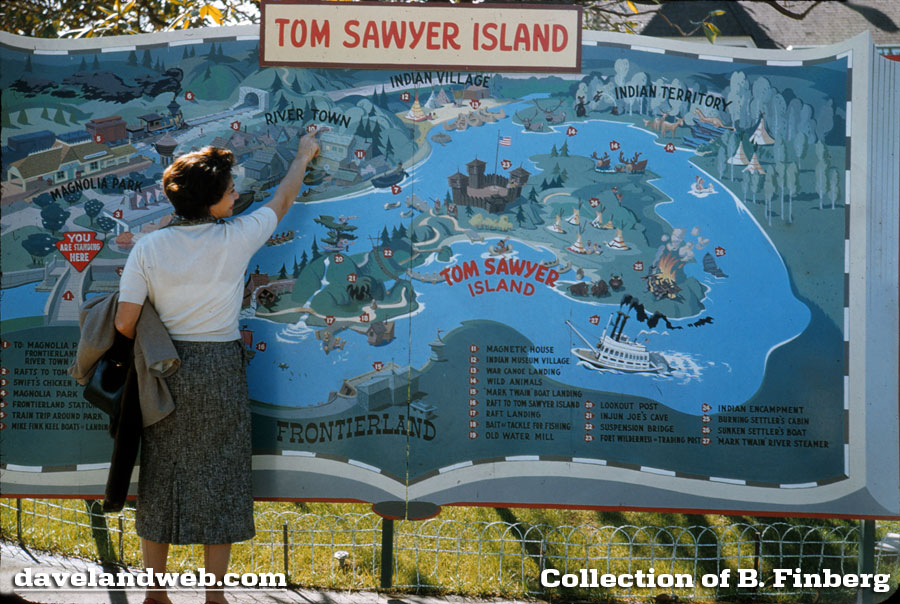 The last one (that I am aware of!) is the Storybook sign for The Skyway; although it doesn't really show a map of the attraction, it is done in the same style of the other three.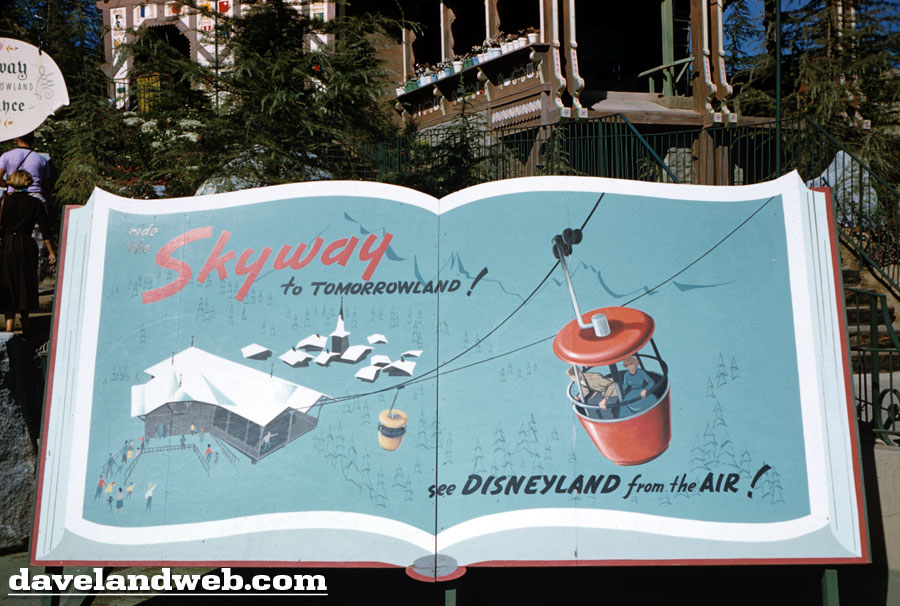 In this image, you can see the back of the sign: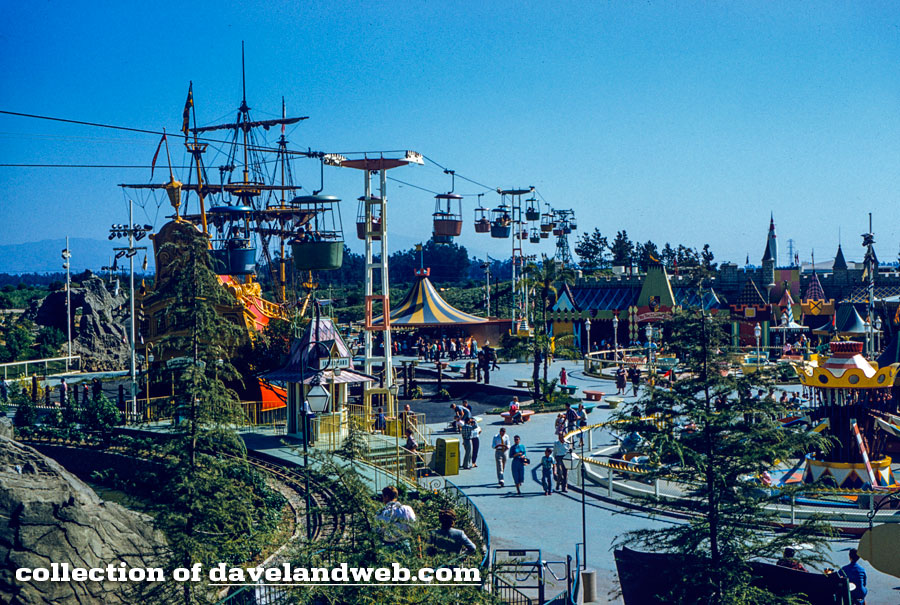 See more vintage & current Disneyland photos on my
Disneyland web pages.